Spring is here and to welcome this season in full bloom, hop on this train of suggestions to fully enjoy this pleasant weather. Sunshine and the light breeze are the perfect combinations for an afternoon out in Macau. If you're wondering where to go to read your favorite novel, or where to take friends for quiet moments under the sun, here're some recommendations that include cafés and restaurants, but also public spaces with lawns and benches. The only rule? They're all set outside, for all to wander through Macau parks and gardens and dining spots to catch this amazing spring weather!
• OPEN-AIR AREAS •
Taipa Houses Surrounding Area
(See featured image above)
If you took part in the noisy and fun-filled Lusofonia party, you know this area for sure. However, the surrounding area of Taipa Houses isn't always that crowded; in fact, it's usually quite peaceful and quiet, inviting everyone seeking silence and solace to sit down and unwind overlooking a protected area. There's a little kiosk selling postcards, water bottles, and other goodies. If you're into art and photography, take a walk around the area and find some cool artworks along the way!
Taipa Houses Museum Avenida da Praia, Carmo, Taipa
Also read: An Insider's Guide to the Taipa-Houses Museum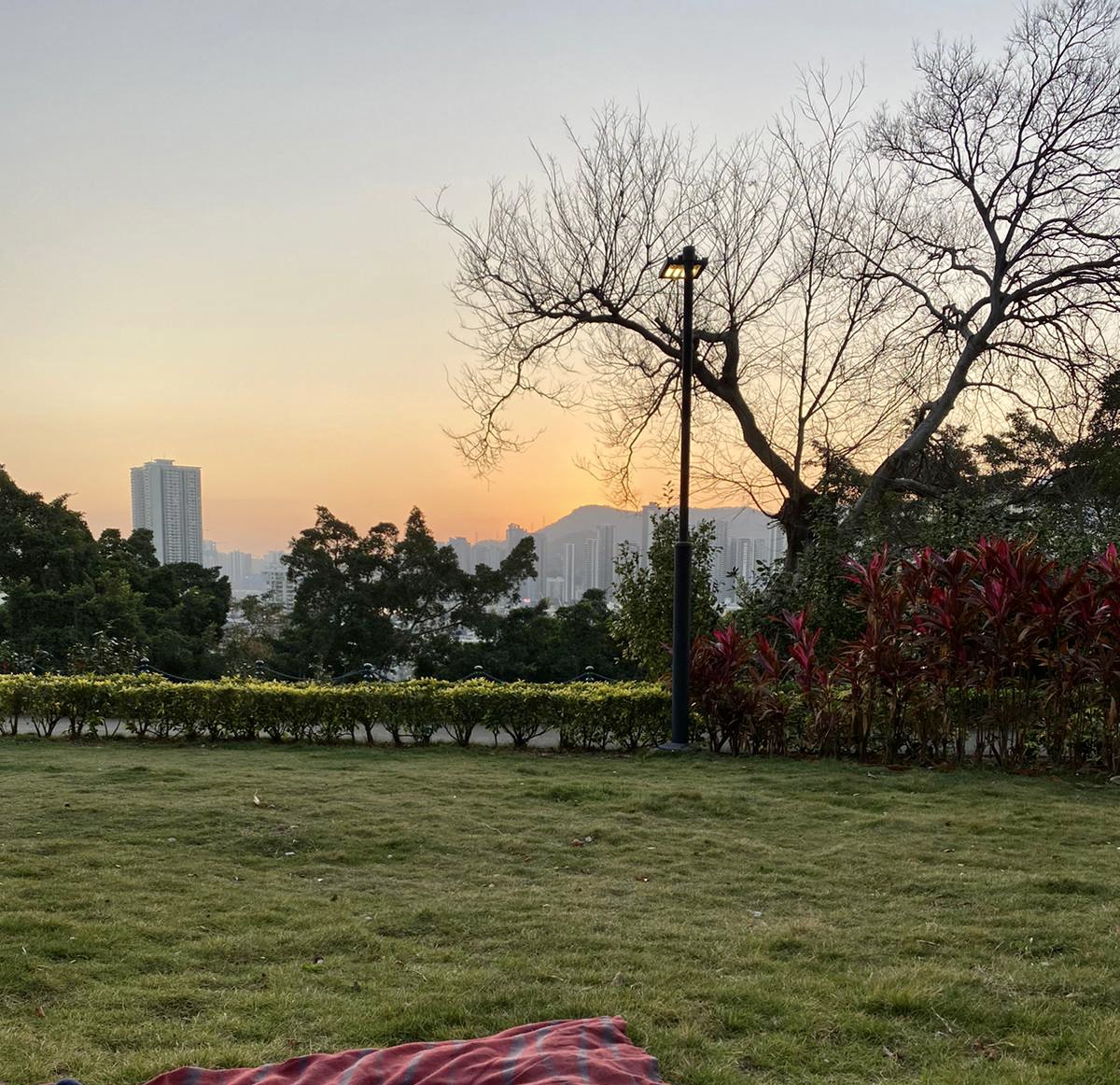 Mount Fortress Lawn
You've probably visited Mount Fortress and the Macao Museum already but did you ever notice the incredible, green lawn with freshly cut grass that surrounds the edification? This is a particularly cool place to hang out with some friends over drinks. Mount Fortress allows for gorgeous panoramic views of Macau and although it might have a lot of visitors, the lawn is virtually empty. We highly recommend this spot to unwind and enjoy moments of peace.
Opening hours: Daily, 7:00am–7:00pm
Mount Fortress Rua do Monte, Macau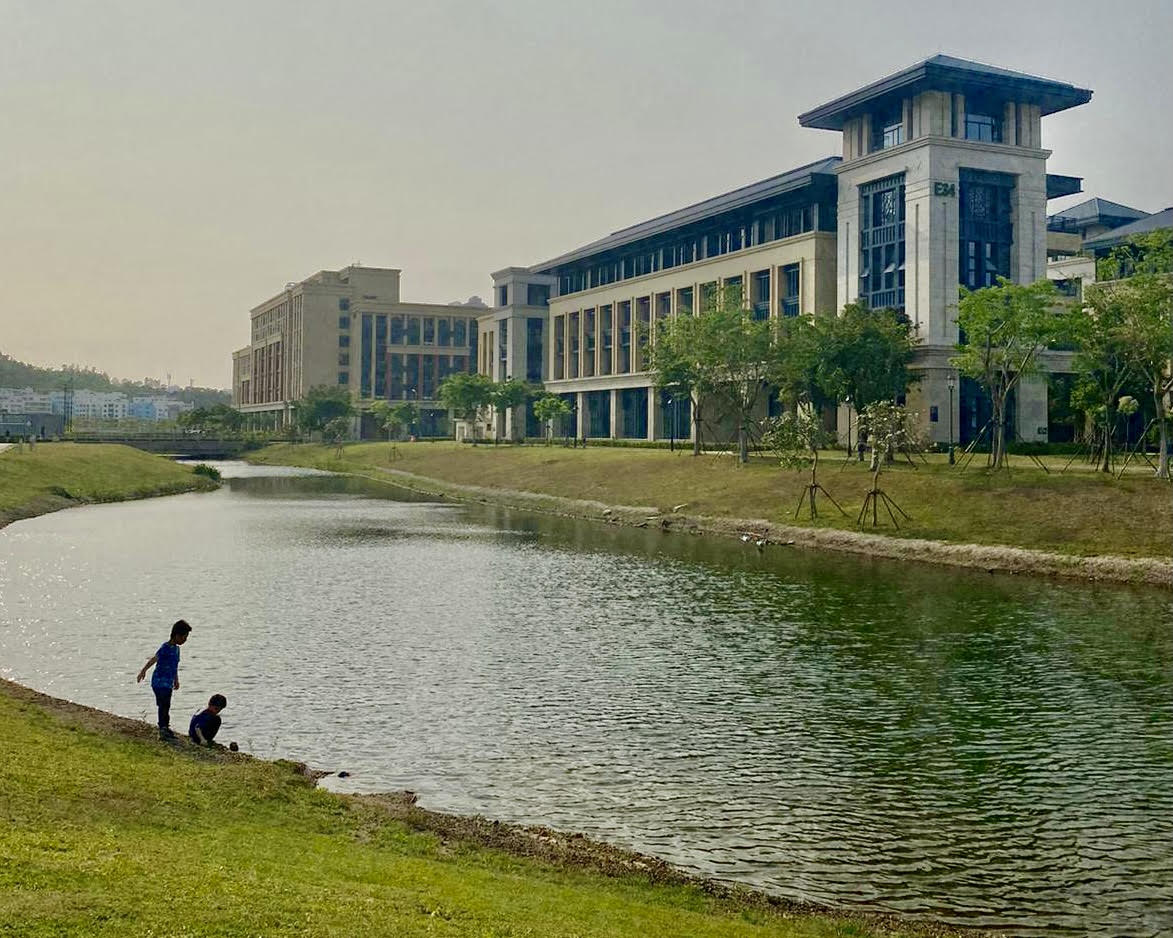 University of Macau's garden & lake
University of Macau (UMAC) is a bit off the grid, but isn't that what you're looking for? Whether by bus, taxi, or bike–all the way from Taipa through the tunnel–reaching UMAC is like sinking into a paradise of peace and quiet surrounded by solid teaching buildings. There's plenty of lush greenery such as lawns, a garden, and a beautiful lake overlooking the other side, mainland China. We love heading there with some friends and putting up a picnic with snacks, fresh juices, and beers. There are also lots of sports venues to play tennis, football, volleyball and much more.
University of Macau Avenida da Universidade, Taipa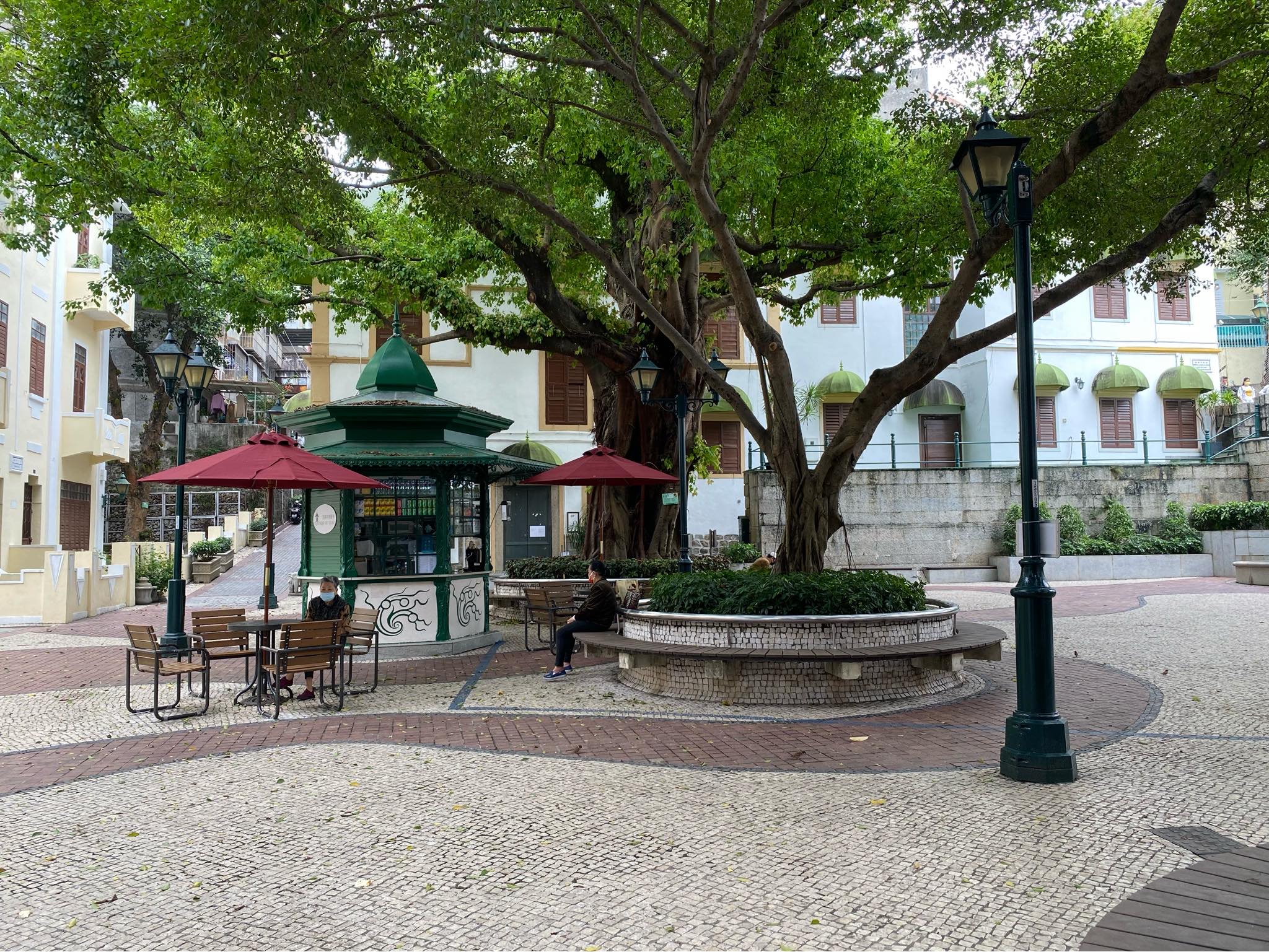 Lilau Kiosk
Set in quiet and colonial-style Lilau Square, Elias Colaço's kiosk has certainly brought drinks and laughter to the area! Opened from 12:00pm to 8:00pm, it's the ideal place to sit down, start with some snacks and tapas while sipping on a cold beer, followed by some home-crafted cocktails like Elias' original gin & tonic recipes. You can also try the kiosk's fresh juices and sangria. They also have Portuguese tremoços and, if you're in luck, even caracóis (stewed snails, a very popular snack in Portugal). With a few chairs and tables to sit on, there's also plenty of benches around where you can just gather some friends. The colonial-style houses combined with all the greenery and peace of the area make this a great place to enjoy this spring in full bloom.
Opening hours: Monday–Friday, 12:00pm–8:00pm; Weekends, 1:00pm–8:00pm
Lilau Square Largo do Lilau, Macau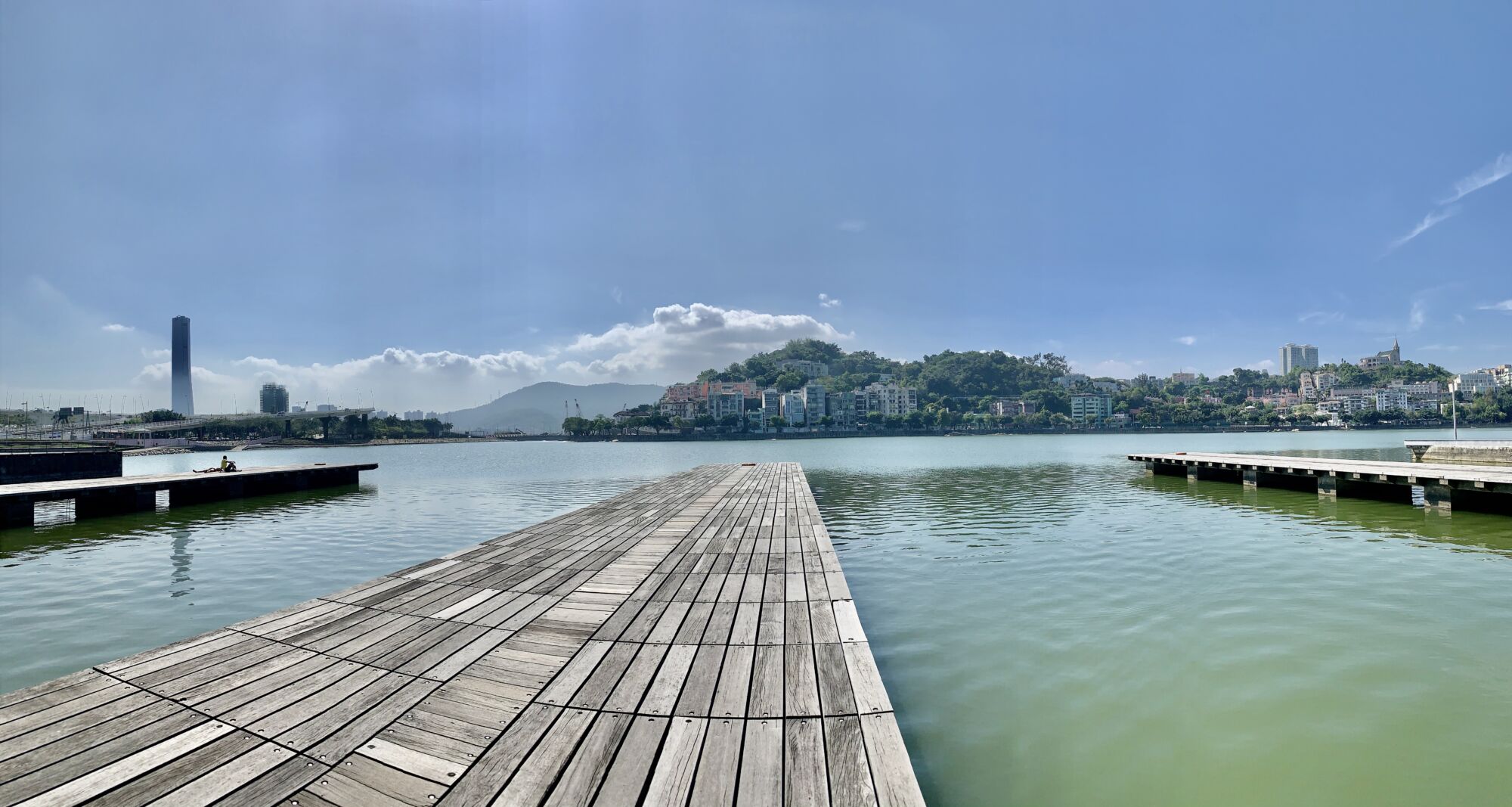 Sai Van Lake
Oh, how we just love this area! Set between Nam Van Lake and the Macau Tower, Sai Van Lake faces the other side where you'll spot the former Bela Vista Hotel and all those modern architecture buildings. Besides a relaxing time, you'll also witness a different side of Macau. Sai Van Lake allows for a breath of fresh air without the enclosure of a terrace or a restaurant. With wooden docked areas to sit or lay in, you can take snacks and drinks, a book, and even some music to listen to while unwinding. In the afternoon, when the area has more shade, groups head there to chat and relax. The background is cheerful and peaceful, with people jogging and running, couples holding hands, and even kids on bikes at a distance.
Sai Van Lake Sai Van Lake Square Largo da Torre de Macau, Macau
Also read: Off the Beaten Path: Exploring Sai Van & Nam Van Lake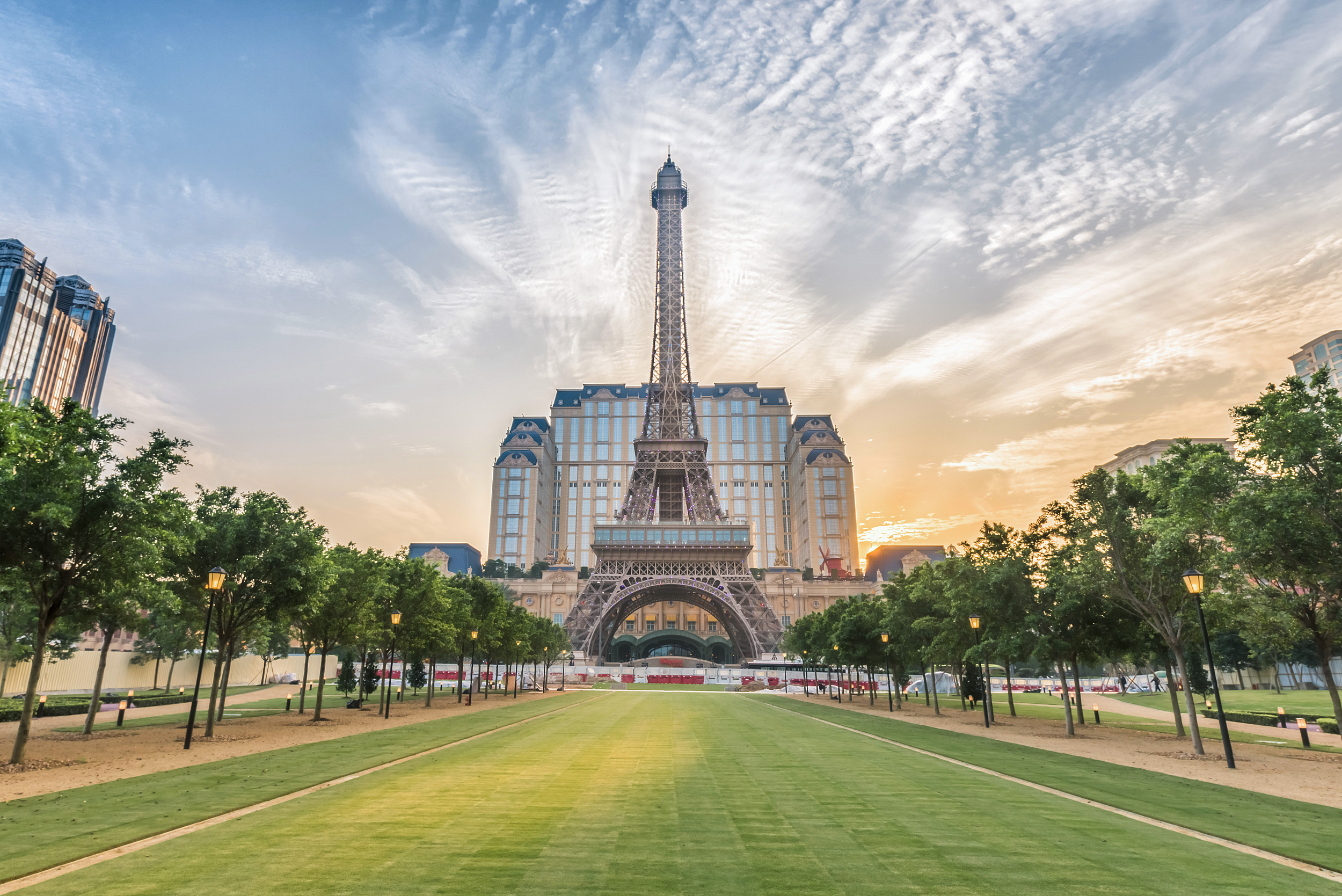 The Parisian Macao's Le Jardin
The stunning garden in front of The Parisian Macao–called Le Jardin in French–includes all the needed things to spend some day offline. From wooden benches to fluffy grass, views are great and it will really feel like a vacation day out in the city of love! Cotai might sound like a place only hosting shopping malls and hotels, but the truth is that streets are usually empty, as well as Le Jardin. We love heading here with a book and just chill through the afternoon.
Le Jardin The Parisian Macao, Estrada do Istmo, Lote 3, Cotai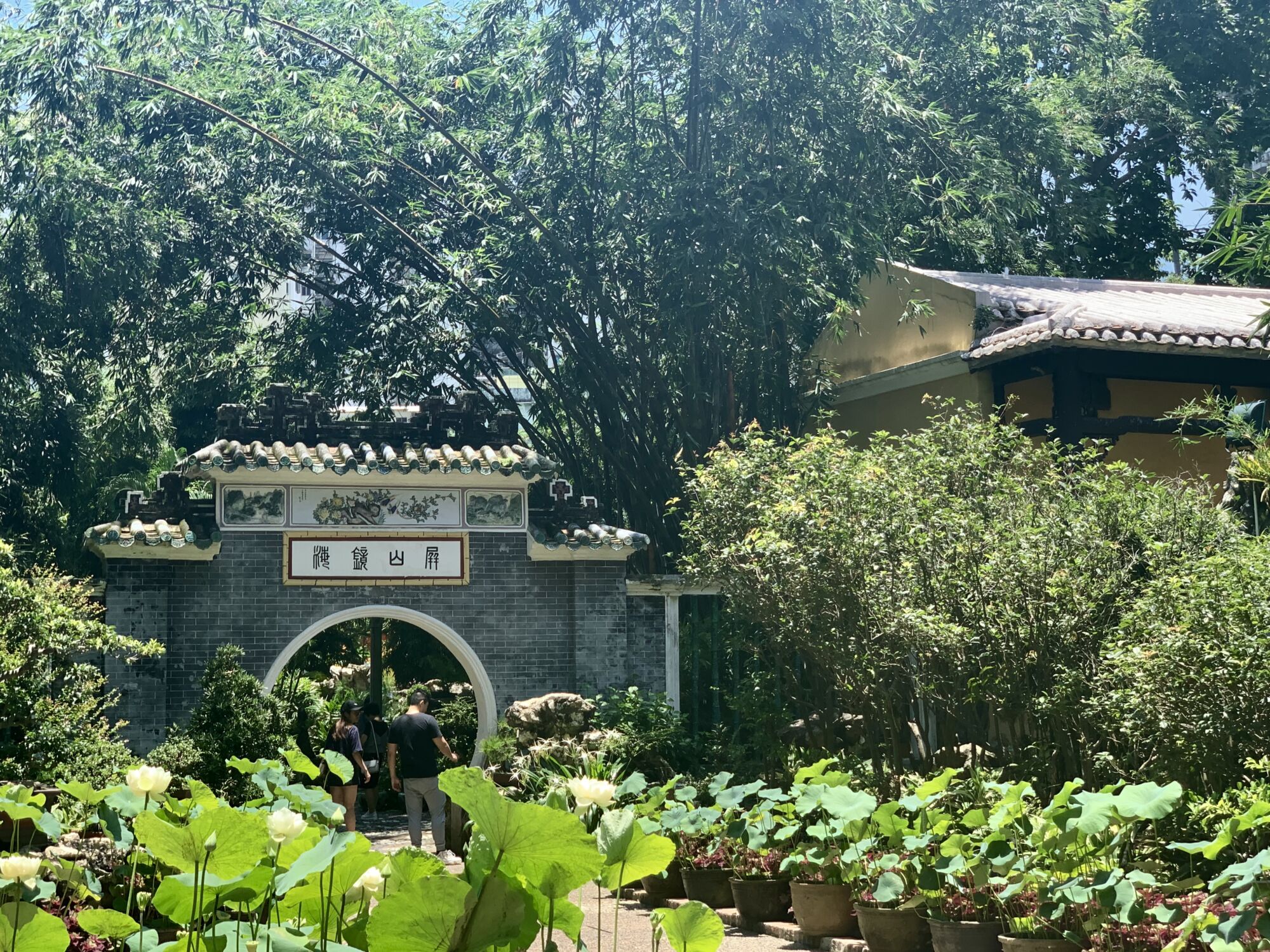 Lou Lim Ieoc Garden
A gem in the middle of the city, Lou Lim Ieoc garden is filled with bonsais and other plants and flowers. With cute red pagodas welcoming shade, a gorgeous labyrinthic pathway over the lake, and other endearing details, this is the to-go place to both catch a glance of the local life and get some time off, well, everywhere and everyone. It's amongst chess and card players, martial arts masters, and bonsai lovers that you'll find the calm you've been craving for the whole week.
Opening hours: Monday–Sunday, 6:00am–12:00am
Lou Lim Ieoc Garden 10 Estrada de Adolfo Loureiro, Macau
Also read: Lou Lim Ieoc: The Garden With a Troubled History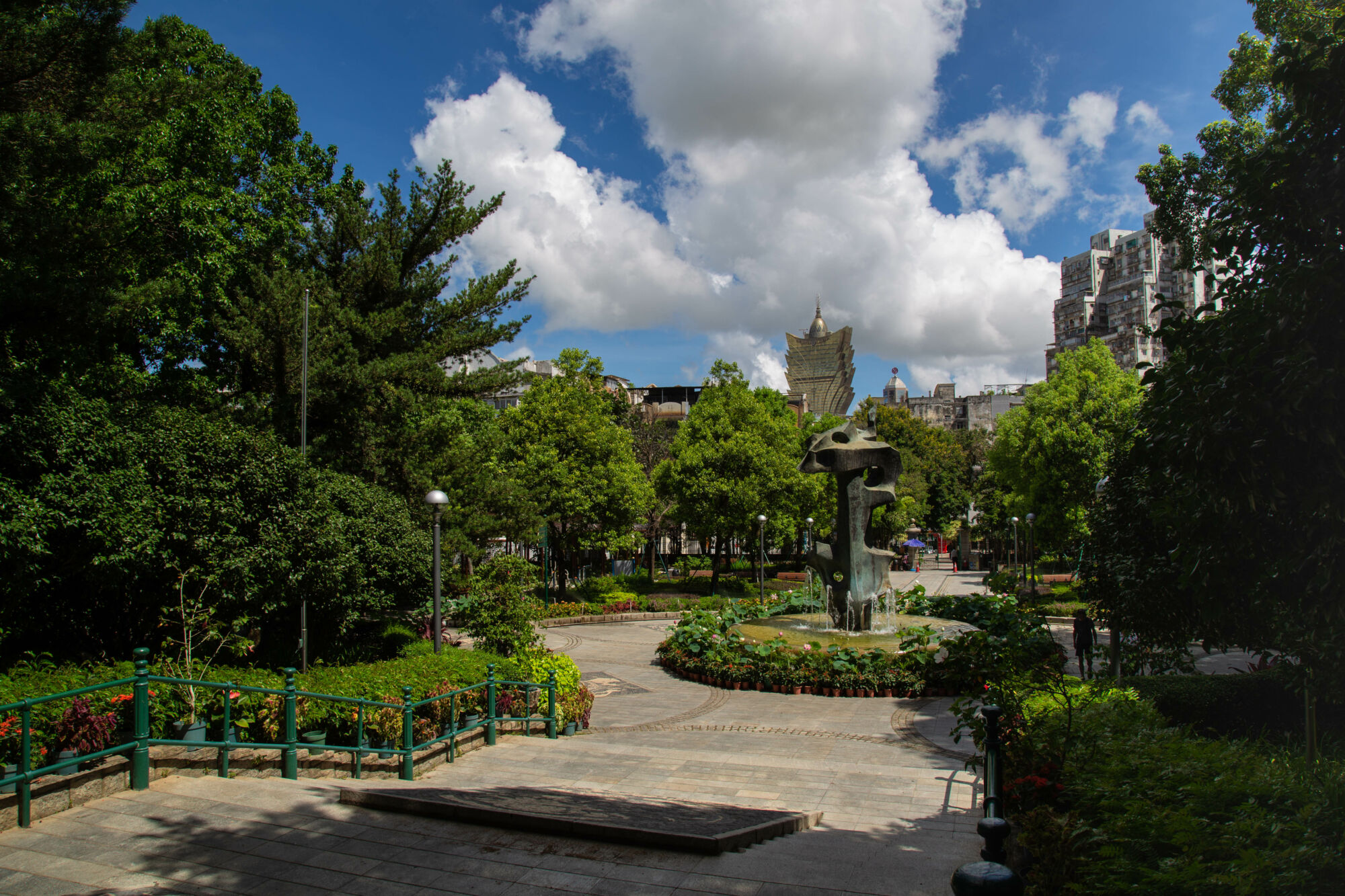 Camões Garden
Although situated right in the city center, Camões Garden is not only one of the most beautiful gardens in town, but also a place with secret wonders and corners, where everyone can find peace and quiet for some time. When you walk all the way up the park, you'll reach viewpoints overlooking Macau. Around the garden, locals do all sorts of exercise, and also play games and take naps. From tai chi to chess and cards, long naps on public benches, and newspaper reads, calmness is sacred here. If you're into this nature and tranquil vibe, step on the bus, hop off right in front of the garden and head up the hill to find your next all-time favorite spot!
Opening hours: Daily from 6:00am to 10:00pm
Camões Garden Praça de Luís de Camões, Macau
Also read: Must Visit Gardens in Macau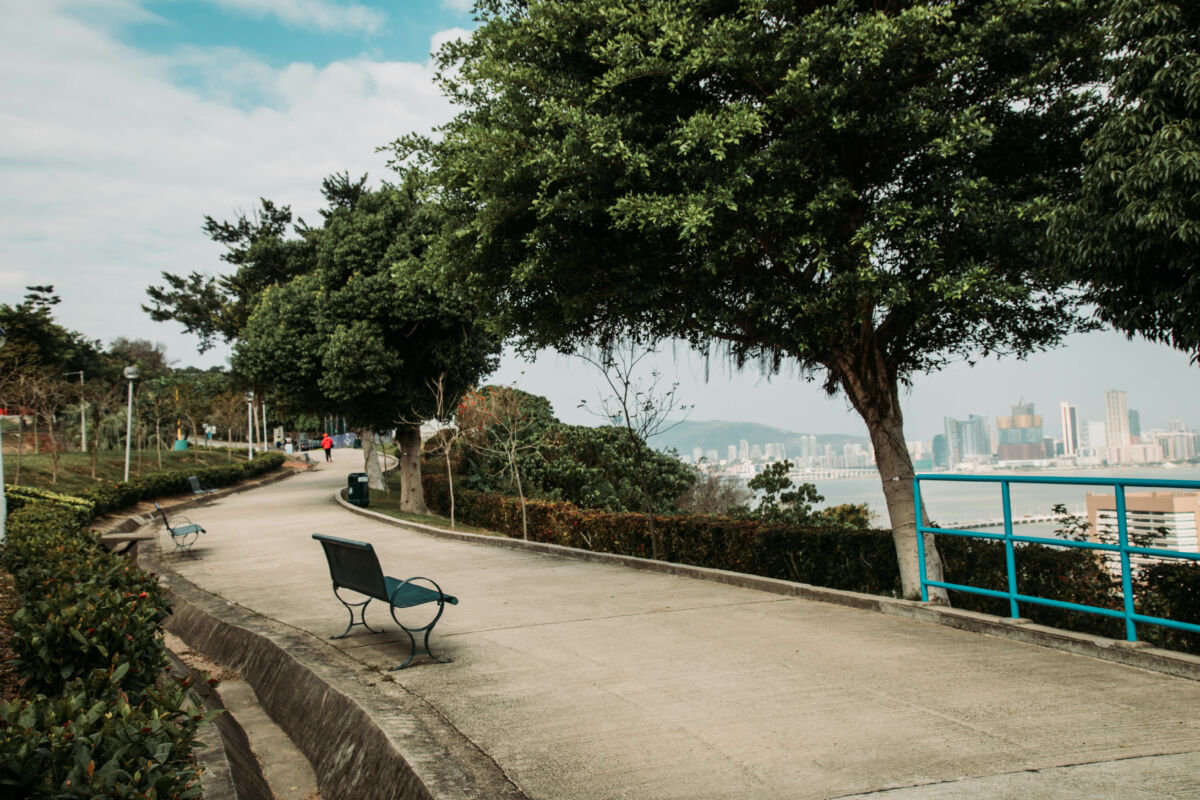 Taipa Grande Nature Park
Sitting on top of Taipa–entrance is a long steep road starting near MUST university–this big public park has it all. From BBQ stations to wooden benches, a kids' playground, and even a toboggan slide for the little ones. This place is so vast that it doesn't matter if it's crowded with children or groups of friends having fun; you'll always find a spot away from all the hustle and bustle. It might be hard to reach Taipa Grande by foot, but it's surely worth it. Take a book with you and search for your perfect spot!
Taipa Grande Nature Park Rampa do Observatório, Taipa
Also read: Top Outdoor Activities to Do With Kids in Macau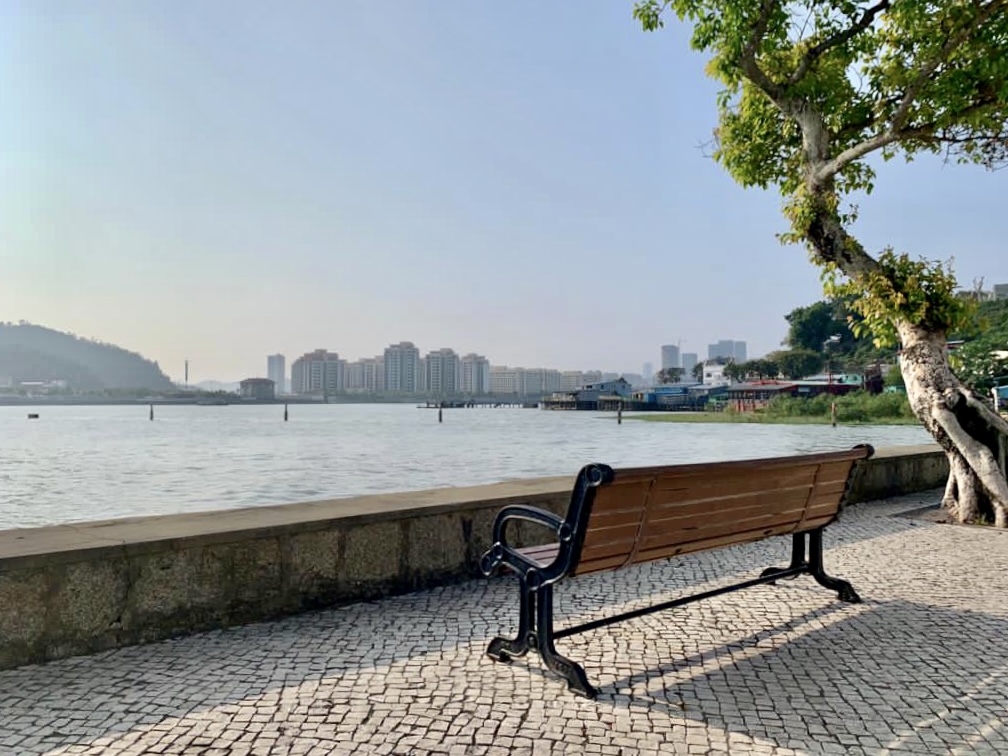 Coloane Village Waterfront
Far away from all the city's hustle and bustle, Coloane village's waterfront is one of the most peaceful areas in Macau. Situated a few steps away from bus stops and car park spaces, seating down overlooking the horizon and mainland China is free of charge, breezy, and lets you relax alone or with some friends. With benches along the way, you can also sit or lay back in the walled area. Bring a book, play some relaxing music over your headphones, buy an egg tart at Lord Stow's nearby, and just spend some time in tranquility.
Coloane Village Coloane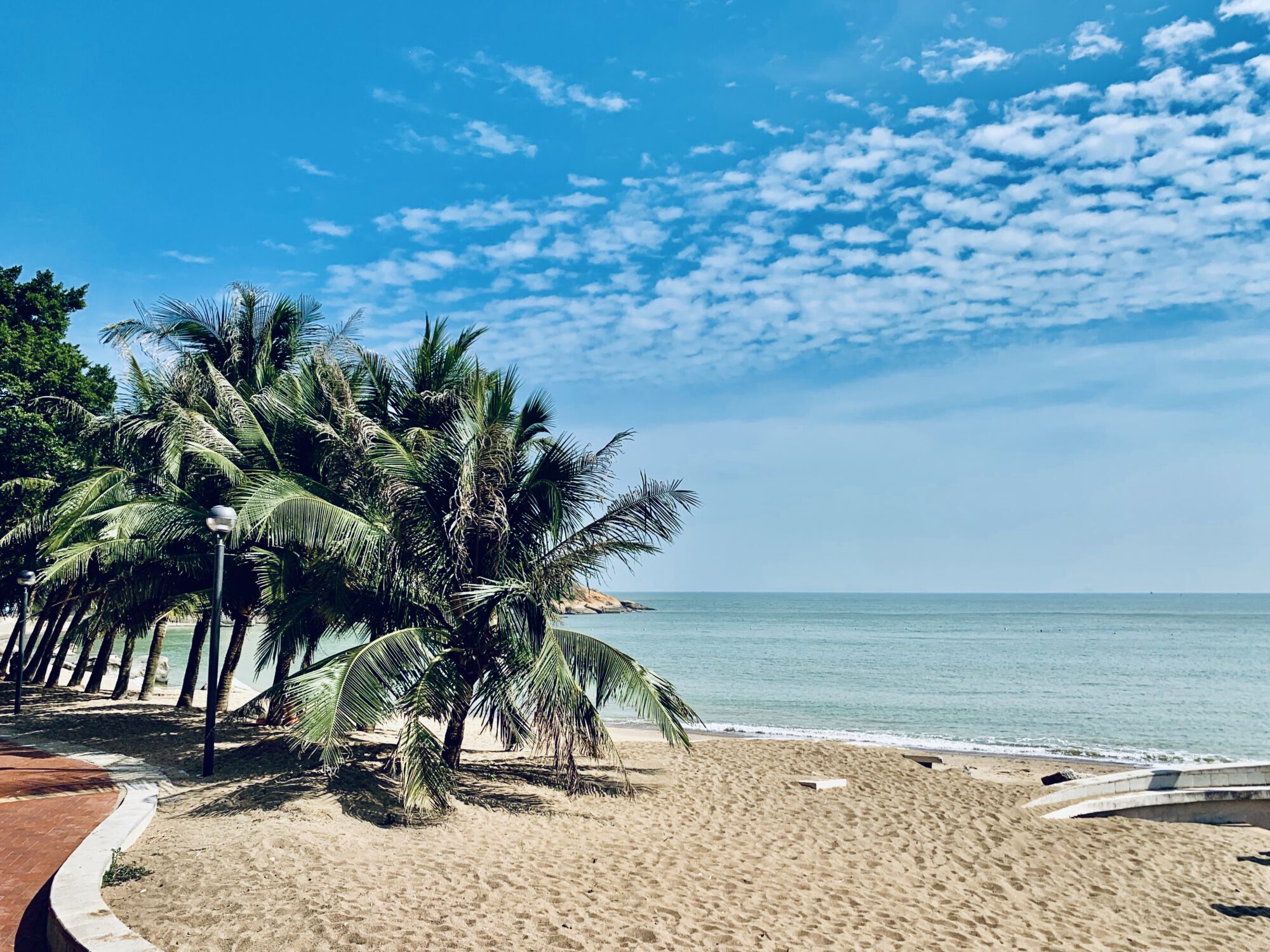 Cheoc Van Beach
2020 created a whole new set of rules and trends. Cheoc Van beach was once kind of a secluded spot usually populated by expats and avid swimmers who like dipping in the Pearl River Delta. Last year, this spot started getting packed, at least during weekends. Everyone looks for something different to do, including picnics, swimming, sunbathing, or having dinner at an Italian restaurant, La Gondola. One of the things we love most when the sun is shinning is to stretch a towel in the sand, grab an ice cream, and truly enjoy this bit of coastline in Macau. Cheoc Van Beach might be trendy now, but weekdays are still working days, so if you're having Monday off, why not hop on the bus and chill the day away with sand on your feet and the sun on your face?
Cheoc Van Beach Estrada De Cheoc Van, Coloane, Macau
Also read: Guide to Coloane's Hiking Trails
Hac Sá Reservoir Country Park
Wondering what else to do in Hac Sá besides going to the beach, eating seafood, and walking some trails? We've got you covered! Although you'll need to walk a bit to get there, it's gonna be worth your time. One of the best things about Hac Sá Reservoir Country Park is, well, the reservoir. Featuring a beautiful watered area where it's possible to rent a kayak and canoe the day away, it will feel like a vacation day. This is an original thing to do if you ever get tired of hanging out at the same places.
Hac Sá Reservoir Country Park 1918 Estrada de Hac Sa, Coloane
Also read: Best Things to Do around Hac Sa Beach
Also read: Best Public Pools in Macau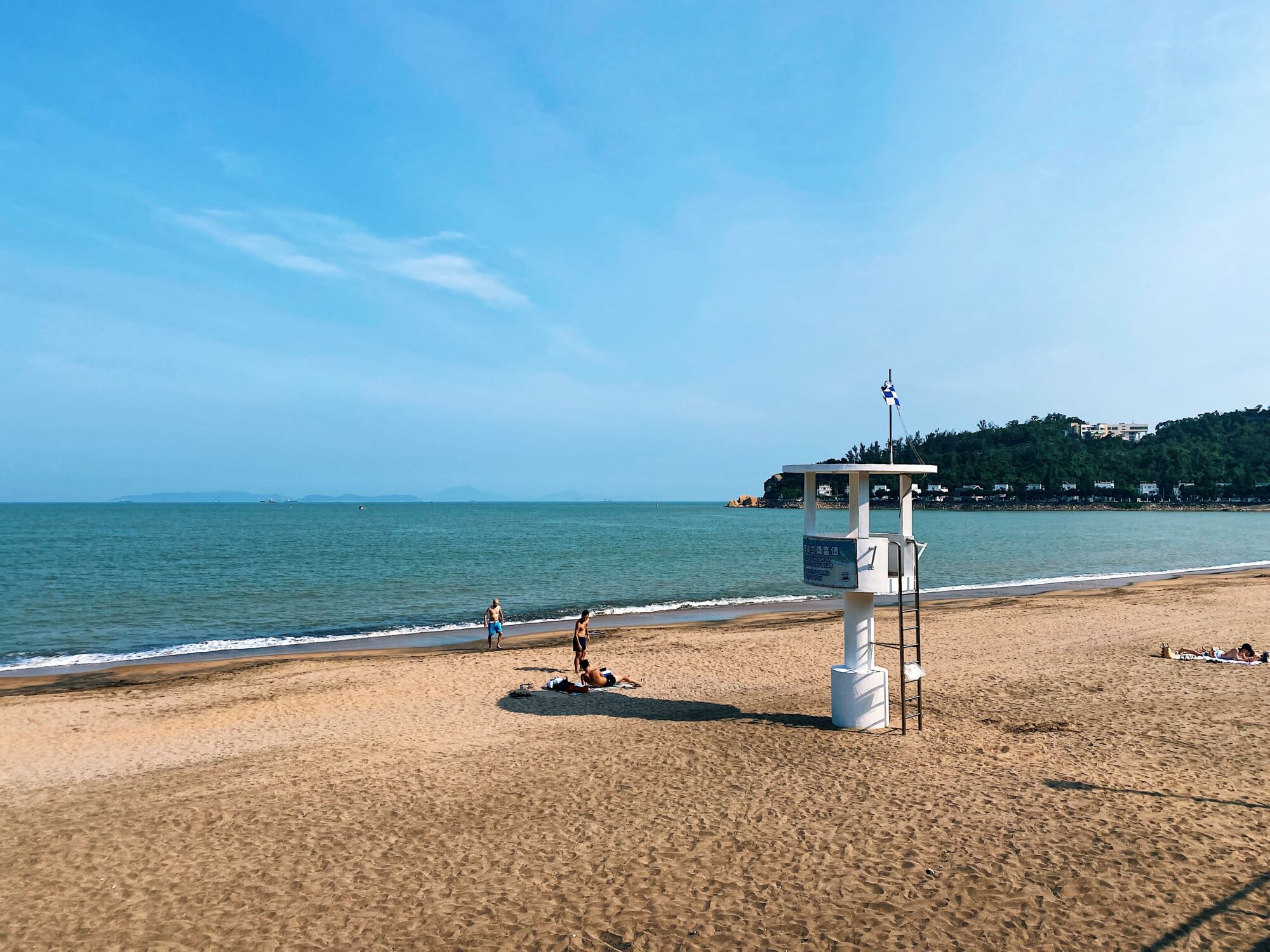 Hac Sá Beach
Longer than Cheoc Van's, this beach is highly popular amongst local and expat families with kids and pets, who take advantage of sunny days to gather in the sand, letting the little ones play and splash in the water. However, you'll find a lot of quiet moments during both weekdays and during sunnier times on weekends, when some people prefer to stay indoors. Hac Sá beach has a lot of places to eat around, including local grilled steak sandwiches, ice creams, and iconic Portuguese restaurant, Fernando. Head there with some reading material or even a ball to play with your group of friends!
Hac Sá Beach Estrada de Hac Sá, Coloane
Also read: Fernando Restaurant: Macau's All-Time Favorite
• Bars & Restaurants •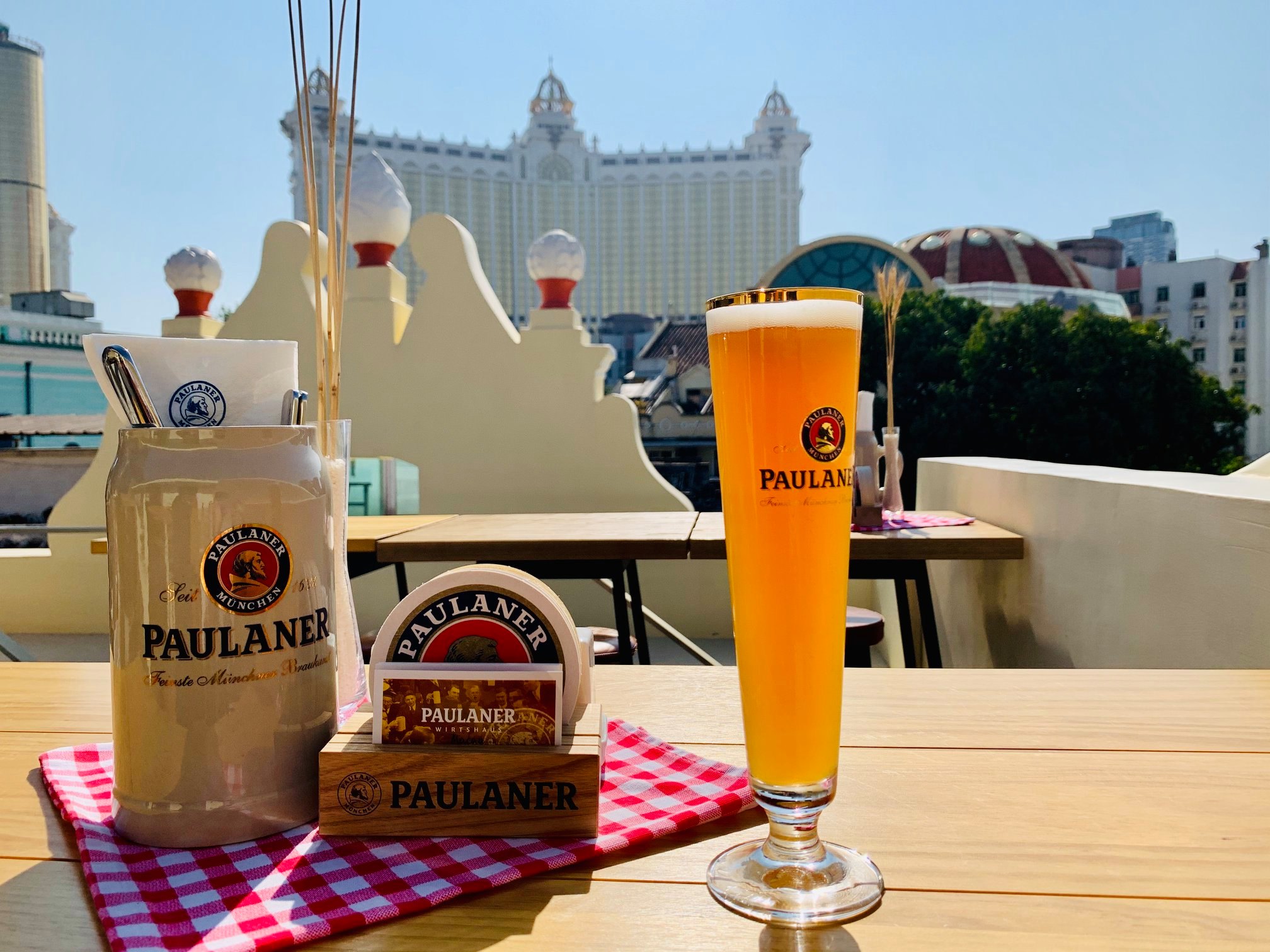 Taipa Village Cool Rooftops
Set in quaint Taipa Village, just a few steps away from Pak Tai Temple, Paulaner Wirtshaus Macau is one of Macau's recently opened gems. Serving truly German goodies such as pretzels, roasted pork knuckles, and the freshest, bubbly Paulaner Wirtshaus beer, what we really love about this spot is its rooftop. With sun all the way, it's decorated with cute clothed tables and other Bavarian items. Head there, take a seat at their terrace and enjoy some time off with friends while sipping on beers and much more. Keep the party going through the afternoon and have some dinner too!
IN Portuguese Food includes a nice terraced dining area facing Taipa Village in all its beauty. Daytime is calmer, ideal to take a magazine with you and take the time to relax under the sun. IN Portuguese Food gets a bit busier during late afternoons and dinner time, which is also nice if you want to book a table and chat with friends or family. We'll let you in on a secret: this spot has some of the champagne sangria with red berries in Macau, so be sure to try it someday! You, a jug of freshly made sangria, and your favorite book. What else could be better?
Opening hours: Paulaner Wirtshaus Macau – Monday–Sunday, 12:00pm–12:00am
IN Portuguese – Monday–Friday, 11:30am–3:00pm and 6:00pm to 11:00pm; Saturdays, Sundays and Public Holidays, 11:30am– 11:00pm
Paulaner Wirtshaus Macau 41–43 Rua dos Negociantes, Taipa Village, +853 2838 1038, www.paulaner-wirtshaus-macau.com
IN Portuguese Food 86 GF, Rua Correia da Silva, Taipa Village, +853 2857 6700, www.facebook.com/inportuguesefood
Also read: Best Rooftops in Macau to Relax At
Also read: The Ultimate Guide to Macau's Best Coffee Shops
Also read: Best Places for Coffee in Taipa Village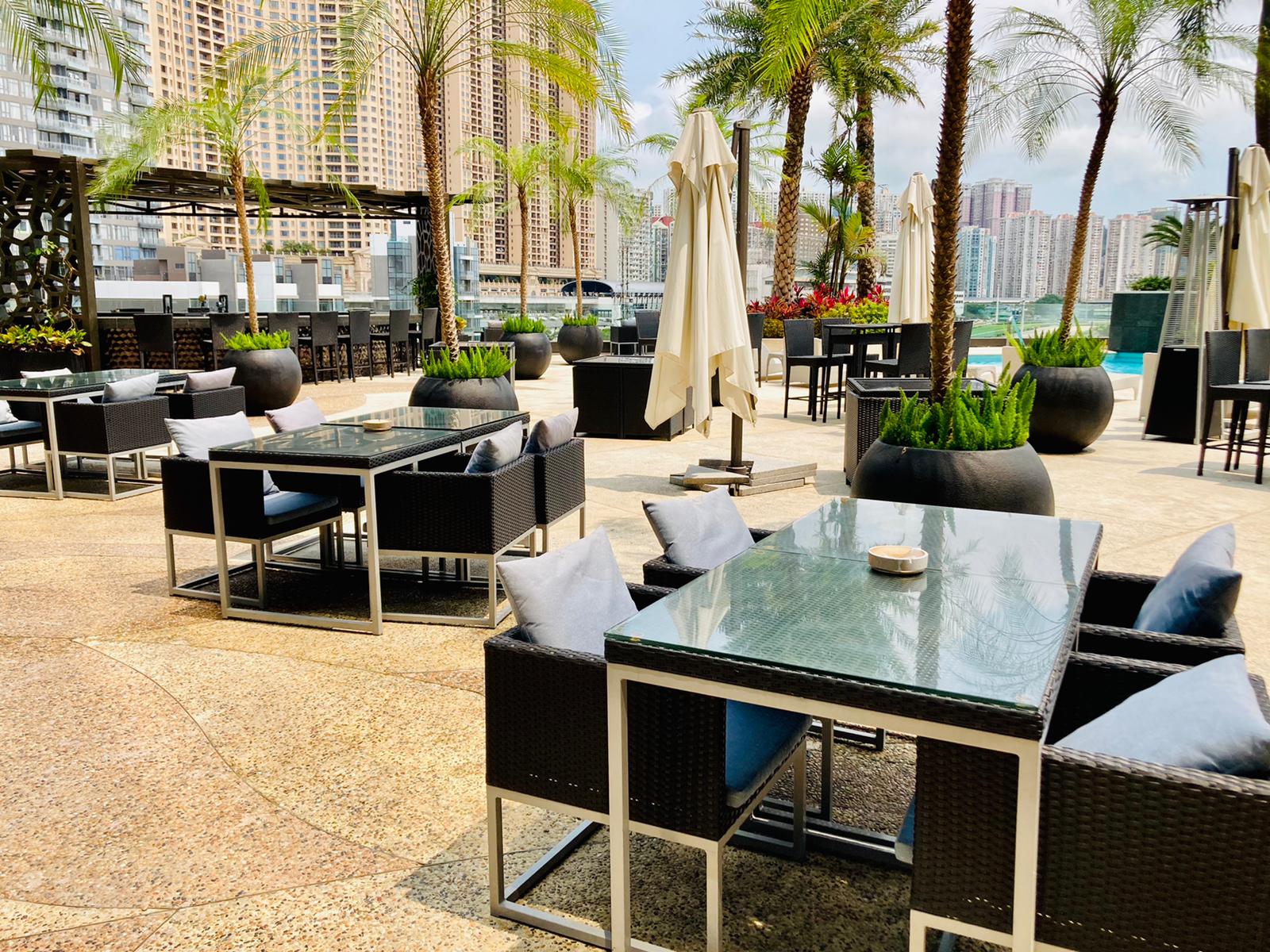 D'Ouro Portuguese Restaurant
Set in The Macau Roosevelt, D'Ouro is a Portuguese restaurant featuring carefully crafted dishes with traditional recipes from Portugal. With a team managed by Portuguese chefs as well, one of this venue's other highlights is its sumptuous terraced area. Overlooking a not-so-seen area of Taipa, it features comfy chairs and tables for people to dine but also drink cocktails and crafted beers. Head there for a peaceful meal or just a drink with friends. For updates, check their Facebook page.
Opening hours: Daily, 11:00am–6:00pm
D'Ouro Restaurant 3/F The Macau Roosevelt, Av. dos Jogos da Ásia Oriental, Macau, +853 6328 8025, www.douromacau.com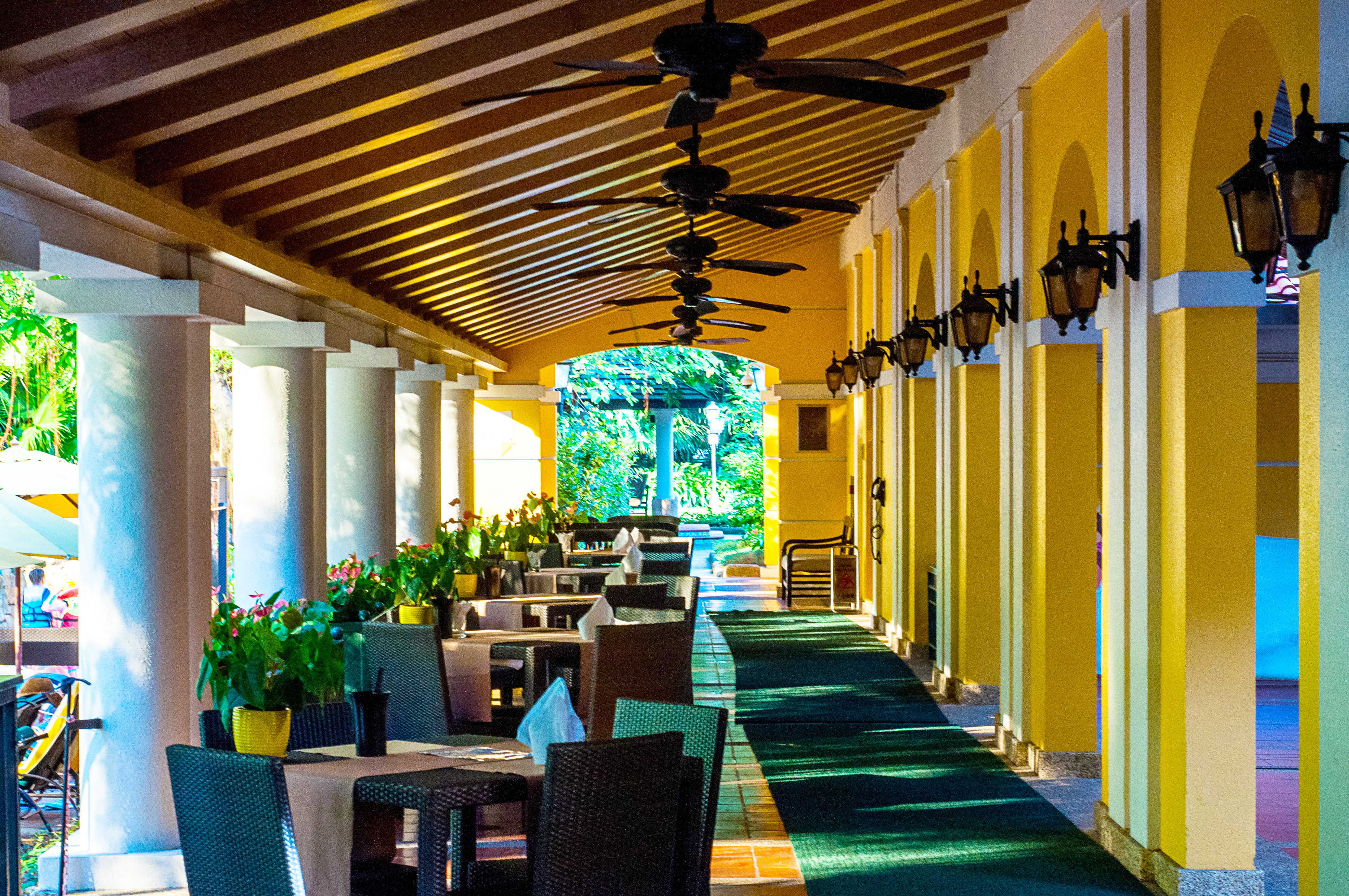 Artyzen Grand Lapa Macau Outdoor Dining
One of our all-time favorites is Naam, Artyzen Grand Lapa Macau's Thai restaurant. With a gorgeous, spacious outdoor dining area, you'll be able to savor all-things Thai including their traditional spicy soups, delightful main dishes, and desserts such as freshly made mango sticky rice! Have a wonderful dining experience while overlooking their swimming pool and relaxing over treetops and candles on the tables.
Opening hours: Tuesday–Sunday, 12:00pm–2:30pm and 6:30pm–10:00pm
Naam Artyzen Grand Lapa Macau, 956-1110 Avenida da Amizade, Macau, +853 8793 4818, artyzen.grandlapa.com/naam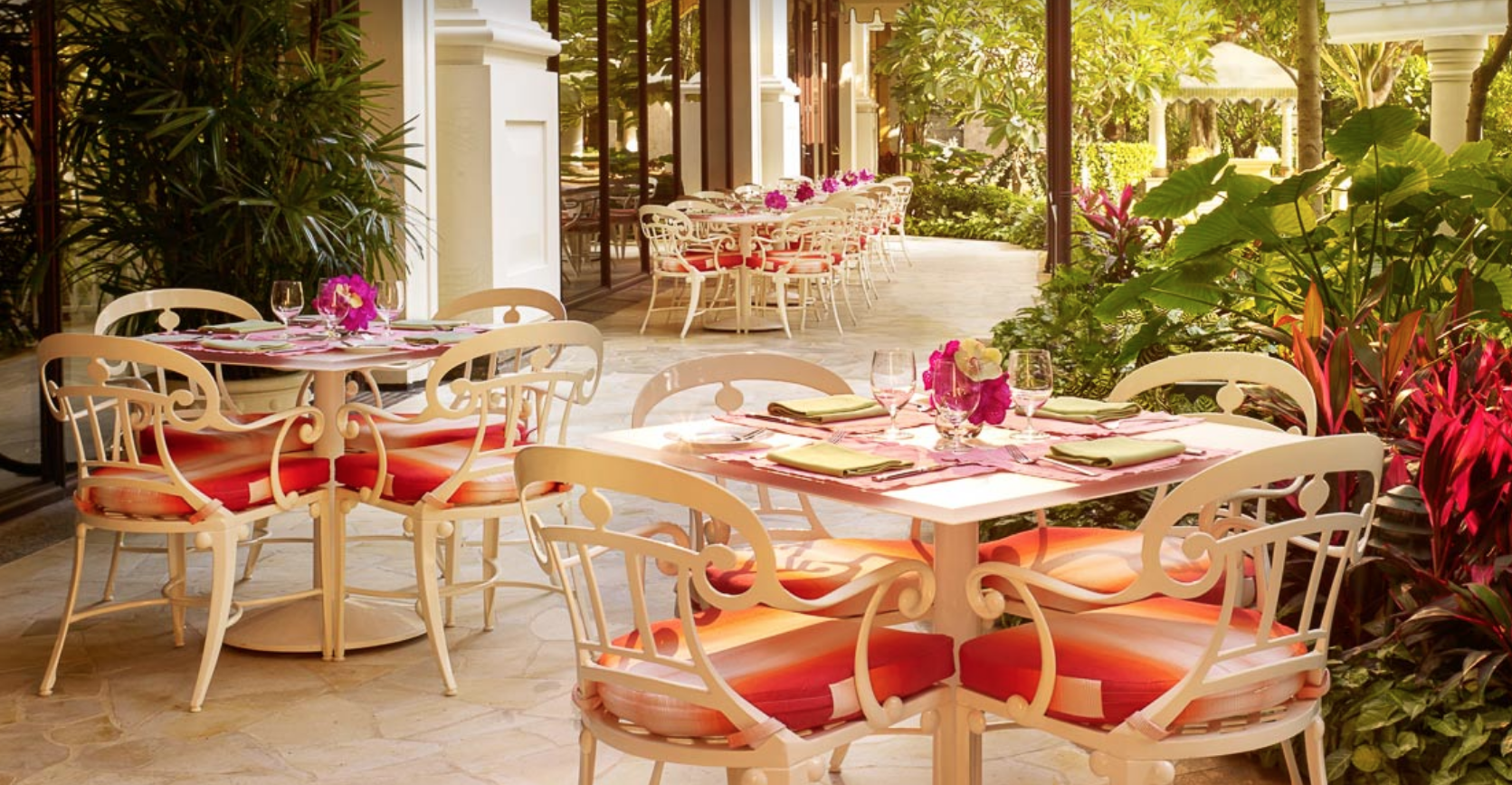 Café Esplanada
Boasting an incredible outdoor seating oasis, Café Esplanada is tucked away in the middle of Wynn Macau, which makes it a perfect little secret serving great food. Besides their a-la-carte menu–including Asian-inspired dishes and Western flavors as well–with Hainanese chicken rice, African chicken, Phad Thai Goong, and their signature Cobb salad, they have an all-day breakfast list featuring pancakes, waffles, eggs Benedicts, freshly squeezed juices, and many other items worth the try. Indoors is also nice, but when in the search for a cool breezy spot, Café Esplanada is the to-go place.
Opening hours: Monday–Sunday, 8:00am–10:30am
Café Esplanada Wynn Macau,Rua Cidade de Sintra, NAPE, Macau, +853 8986 3663, www.wynnmacau.com/cafe-esplanada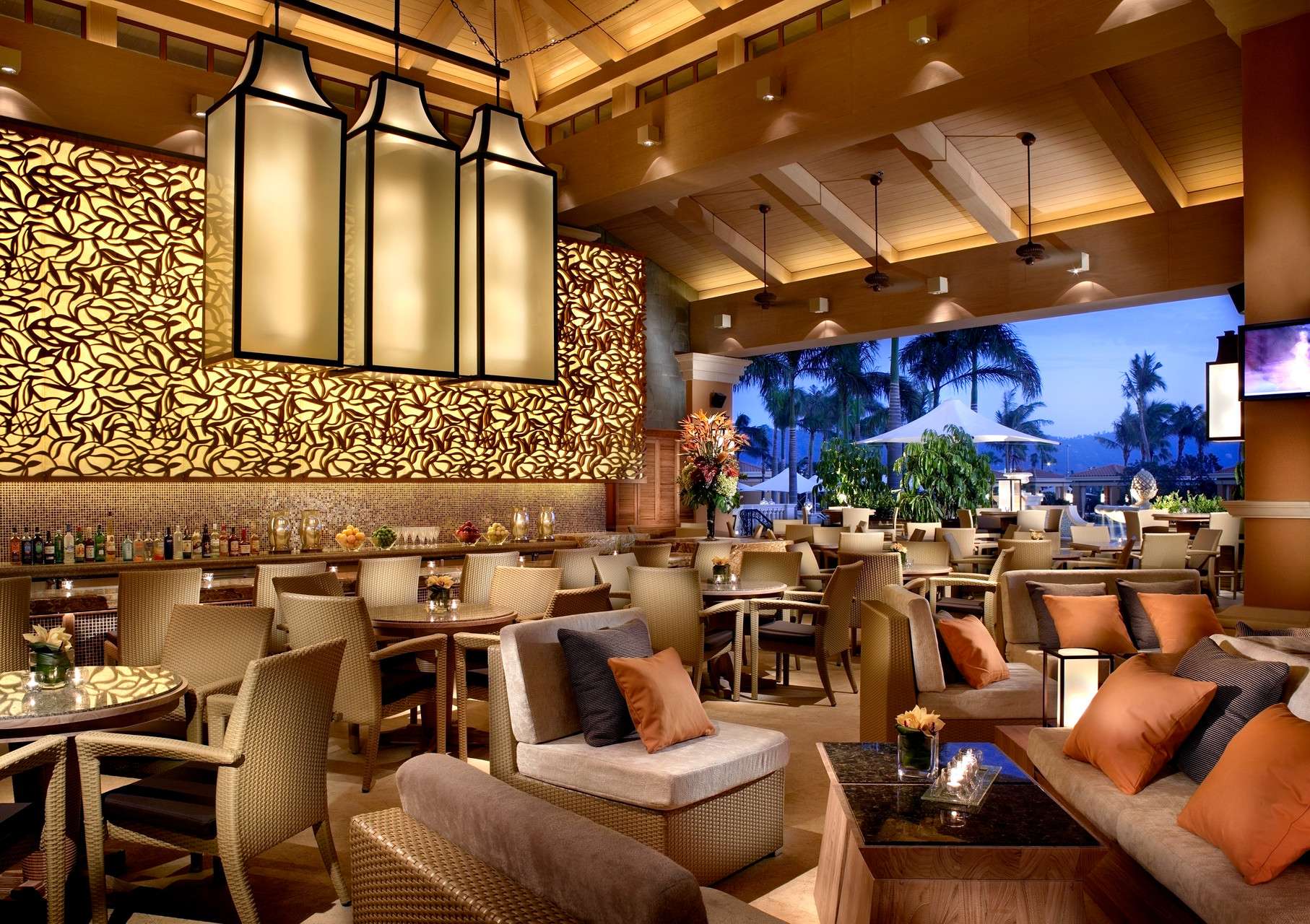 Splash
Craving an open-air afternoon surrounded by good food and the chance to take a swim? Splash might just be the right choice for you then! A restaurant boasting both indoor and outdoor areas, it has a very complete menu, especially when it comes to a poolside venue. From wine to champagne, cocktails, and coffee beverages, they offer a wide selection of foods, including pizza, burgers, burritos, tacos, fish & chips, nachos, and several salads. We always go for one of their coconut-based cocktails (coconut colada or coco lagoon), and one of their dishes. Kombucha is also sold there.
Opening hours: Friday–Sunday, 12:00pm–7:00pm
Splash Four Seasons Hotel Macao, Cotai Strip, Estrada da Baía de Nossa Senhora da Esperança, Taipa, +853 2881 8888, www.fourseasons.com/splash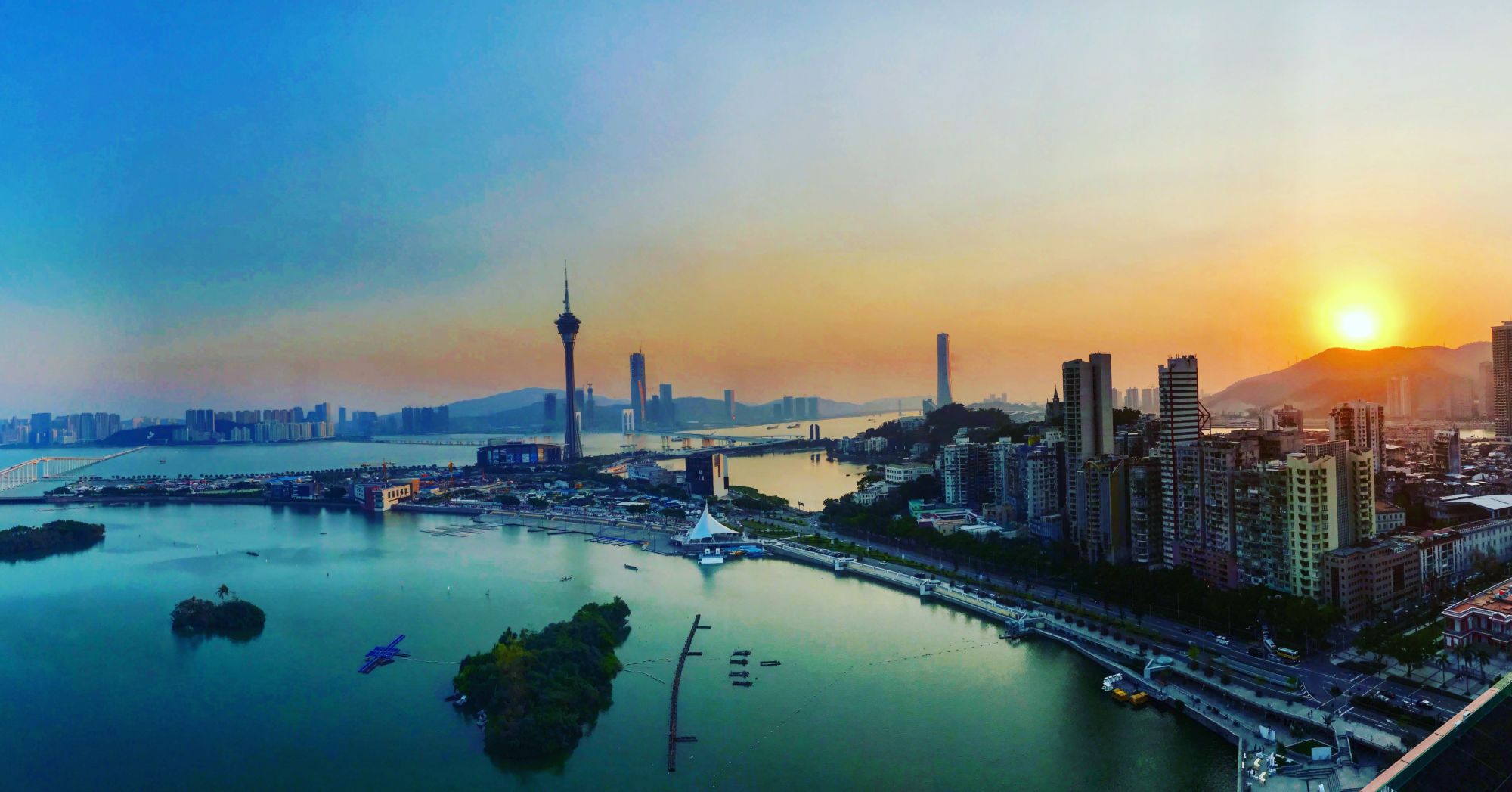 Sky 21
With panoramic 180-degree views over Macau, Sky 21 is very busy during lunch and dinner time. However, afternoons are just glorious there, so don't miss the chance to experience it. Once there, just choose one of the tables outdoor and fully sink in the calming atmosphere.
Sky 21 is known for its lunch buffet and also its nightclub vibe, but what we really love there are the afternoons and its unique sunset moments. Lounge music in the background, the Macau horizon as the backdrop, oysters, and some cocktails; is this heaven or what? With your favorite person or alone, don't miss out on Sky 21's spring vibe.
Opening hours: Monday–Saturday, 12:00pm–2:30pm and 5:30pm–3:00am; Sunday, 6:30pm–2:30am
Sky 21 21/F AIA Tower, 251A–301 Avenida Comercial de Macau, Macau, www.facebook.com/sky21macau
Also read: Best Places for Happy Hour in Macau
Tags
Related Posts