There are lots of cool areas in the city worth seeing, like Sai Van and Nam Van Lake, for example, located close to the Macau Tower and many other must-visit spots! Exploring these lakes makes for an easy afternoon activity. From off the beaten path eateries, colonial architecture and heritage with historical importance, there's a bunch to do around here. Read on and find more!
Jog Around the Lakes
(See featured image above)
With one of Macau's most beautiful views, this is the perfect place to let kids roam around free and to let dogs get some fresh air. This is also one of the best places in town to jog, have a quick run or simply walk on the waterside. With a wide panoramic view across the city, the view extends to the Macau Tower on the right side, Mandarin Oriental, Macau and Nobre de Carvalho bridge in the middle, and the city center on your left hand side.
This area is designed is an almost circular way, so it's possible–and lots of people do so–to start your run at Nam Van, pass the Legislative Assembly, the Macau Tower, and come back to the start through Sai Van water platforms, enjoying the view to Santa Sancha Palace, old Bela Vista Hotel and Penha Hill, while running across Avenida da República. Called Anim'Arte Nam Van, the zone also has pedalled boats you can pedal across the water! There are also some cafés with indoor and outdoor seating if you're feeling hungry or thirsty.
Opening hours: 24 hours
Anima'Arte Nam Van 744B Avenida Panorâmica do Lago Nam Van, Macau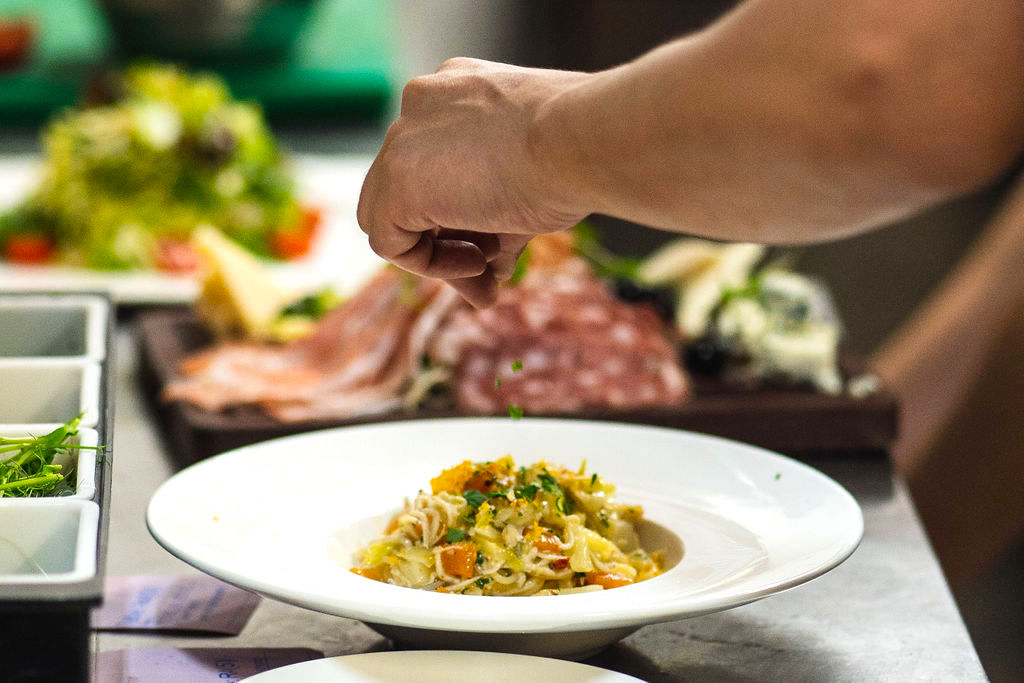 Nam Van Dining: Exploring Authentic Eateries
Besides Caffé B–on the ground floor of Lake View Mansion building–which serves authentic Italian food, there are plenty of options around this area for people looking for a restaurant with a view or just a relaxing time. These include snacks, healthy dishes, or just a simple ham and cheese sandwich with orange juice!
We were there recently and tried out some of them, and here're the best places to eat around Nam Van. Healthy Habits Superfood Cafe is great to have a salad–like a poke bowl–freshly squeezed juices and much more! You can also get great views of the lakes as well.
Healthy Habits Superfood Cafe 203 Avenida Comercial de Macau, R/C A Edifício La Bahia, Macau, +8532859 3386, www.facebook.com/healthyhabitscafe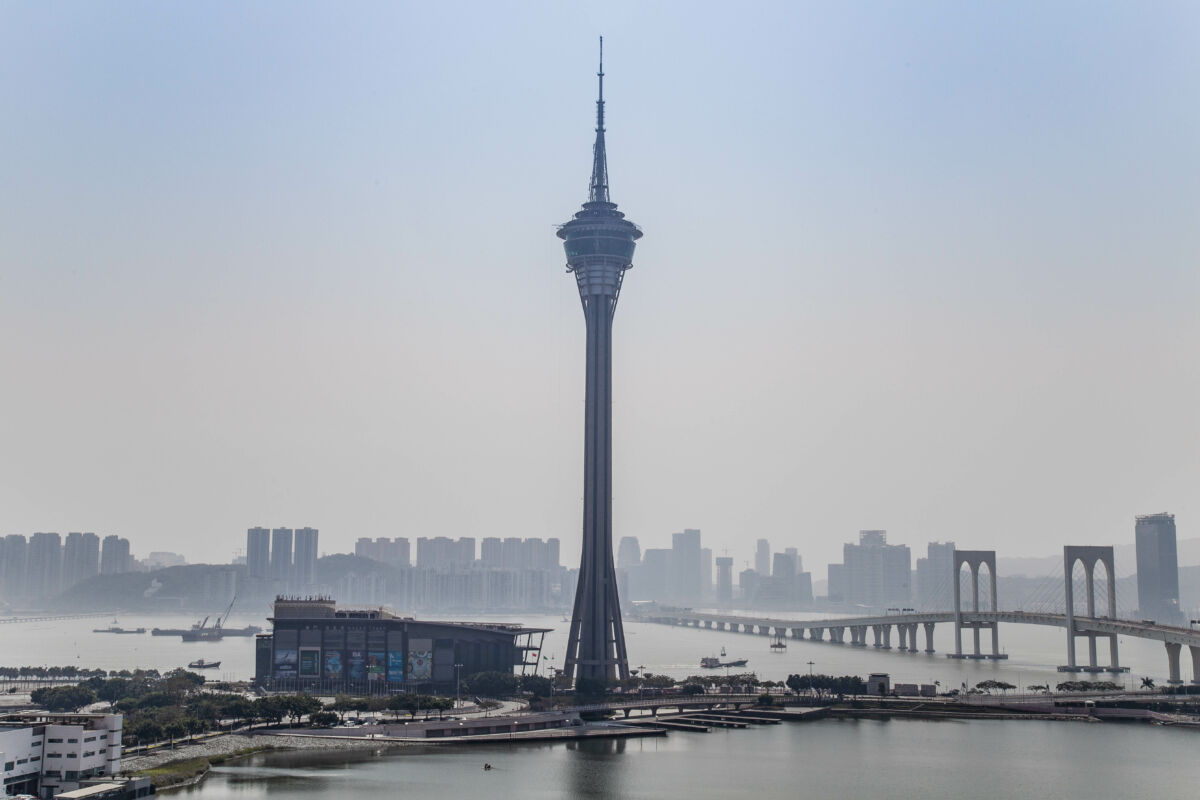 Bungee Jump from the Macau Tower
As one of the tallest towers in the world, this is an unmissable spot in Macau. Featuring lots of restaurants, it also includes one of the city's most interesting activities: bungee jumping and other heights' related adventures! With AJ Hackett, life gets exciting by the second. Not a fan of heights? Well, relaxing at the Portuguese terraced restaurant Tromba Rija or buying freshly baked bread are also some of the things you can do here.
Opening hours: Monday–Friday, 10:00am–9:00pm; Saturday and Sunday, 9:00am–9:00pm
Macau Tower Largo da Torre de Macau, Macau
Opening hours: (May 2020) Daily, 11:00am–7:00pm; (September to June) – Monday–Friday, 10:30am–7:00pm, Saturday and Sunday, 10:00am–8:00pm; (July and August) – Daily, 10:00am–8:00pm
AJ Hackett Macau Tower Level T1 – Adventure Zone, Macau Tower, Macau, +853 8988 8656, www.ajhackett.com/macau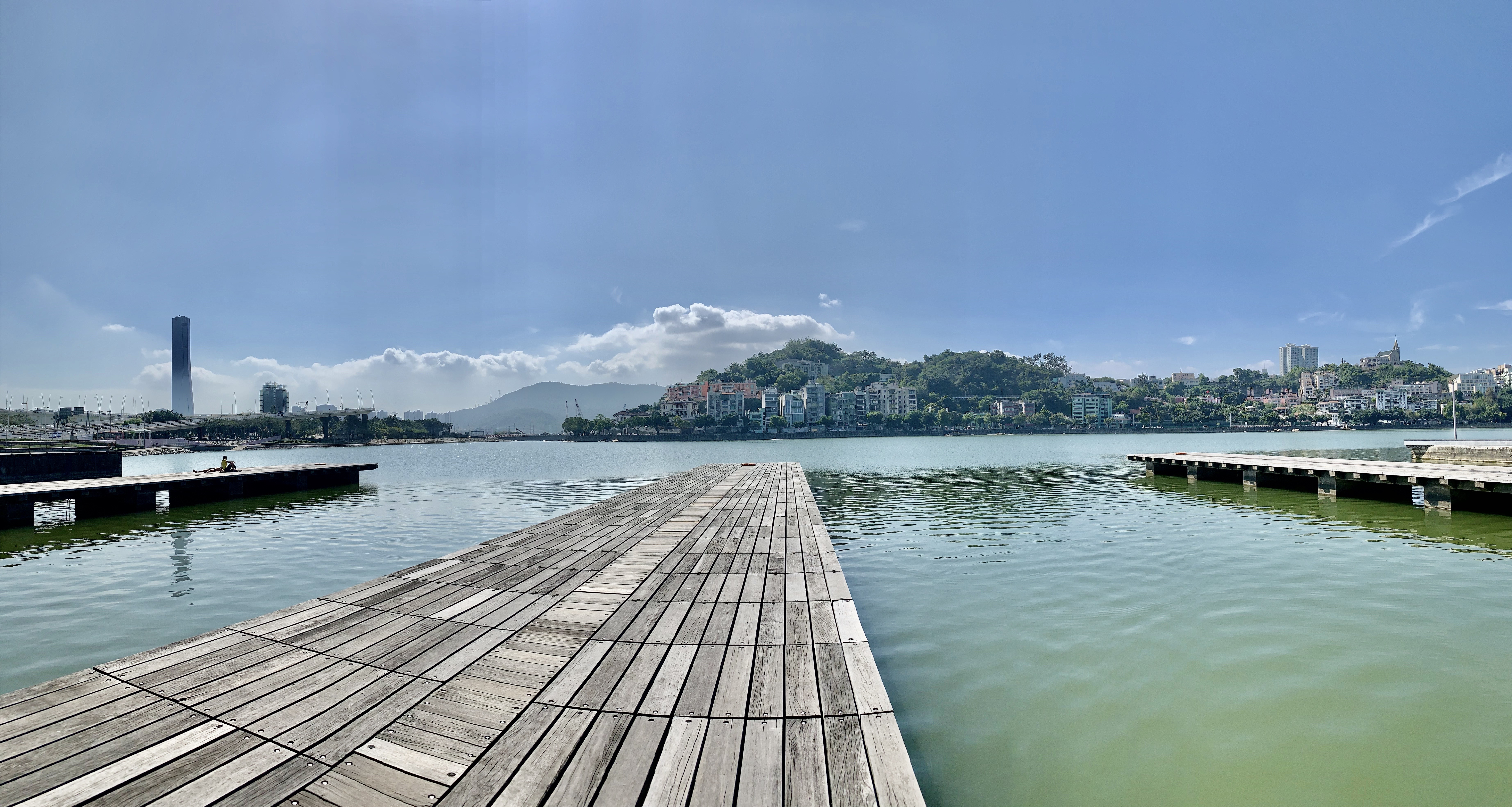 Unwind at Sai Van Lake
Feeling like you need to go offline for some time? We got this "secret" spot for you to enjoy then! Quite busy during after work times (around 5:00pm to 8:00pm), this spot is one of the best places in the whole city to put some headphones on, lay down on these platforms, feel the water coursing under, and just relax under the sun.
With the tower behind and a fantastic, unique view of the Sai Van area in front of you, we guarantee there's no better place to unwind from a hard and stressful day or week. During late afternoons, locals usually flock here for some jogging or picnic, so beware of possible crowds later in the day. You can reach these water platforms through the Sai Van Lake Square or across Praia Grande avenue.
Opening hours: 24 hours
Sai Van Lake Square Largo da Torre de Macau, Macau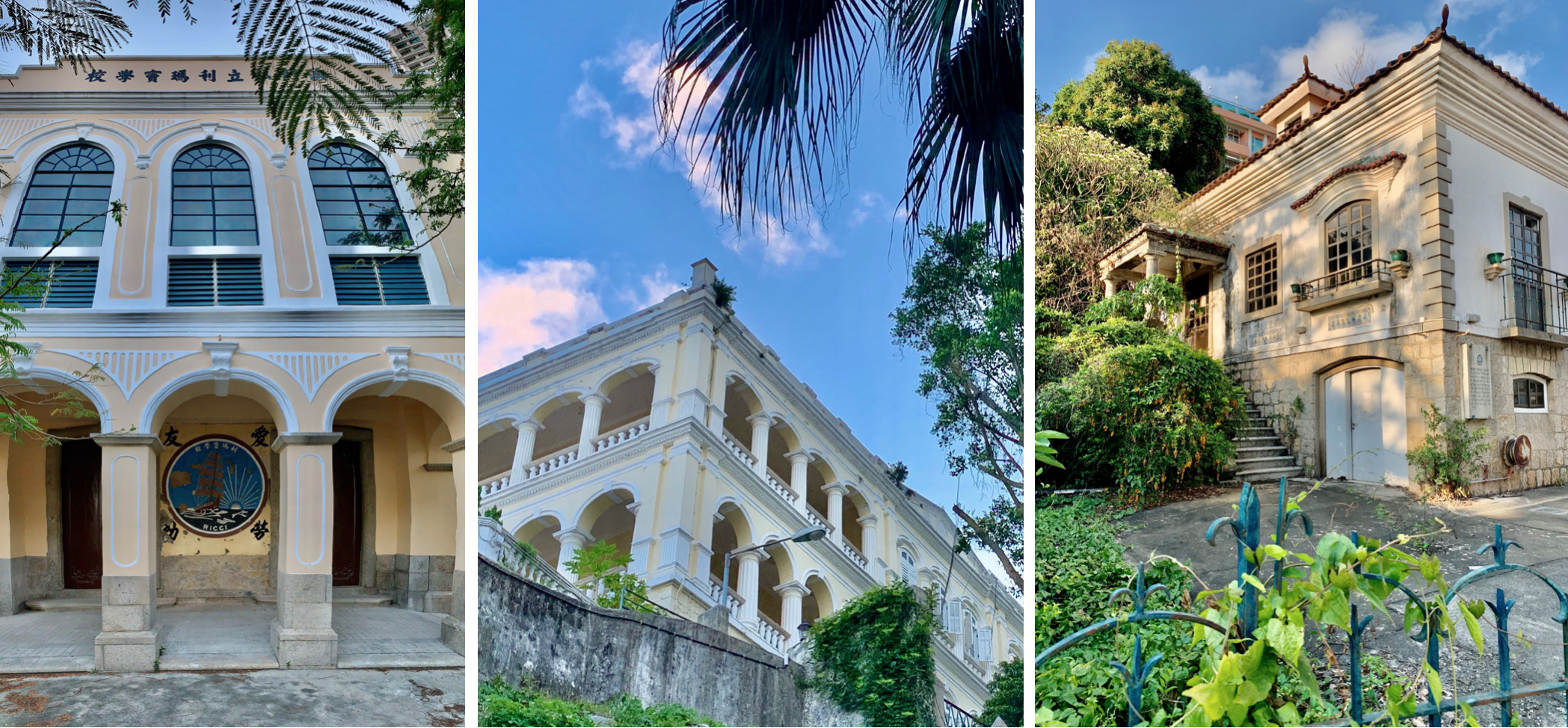 Check some heritage architecture spots
Get your cultural fix with some of the best colonial architecture in this area! Well mixed with the surroundings, some of these buildings can easily go unnoticed, so we're here to show them to you and what they are. Scattered along Avenida da República–Republic Avenue, in English–these tell stories of a past city. The one on the right is now abandoned but it used to be the headquarters of Macau's Red Cross.
You can actually still see the original plaques and inscriptions! Cool, right? The Lady of Bom Parto Fortress was demolished in the mid-20th century, now remaining a part of the fortification. However, you can also spot the former Hotel Bela Vista, now the home of the Portuguese consul. The first is a photo of one of the old Ricci School. This beautiful building in colonial style was also a residence. These are all reminders of the combination of cultures and architectures that happily co-exist in Macau. Unfortunately, none are open for visits, but they're marked with plaques in Chinese, English, and Portuguese, explaining its heritage and architectonic value.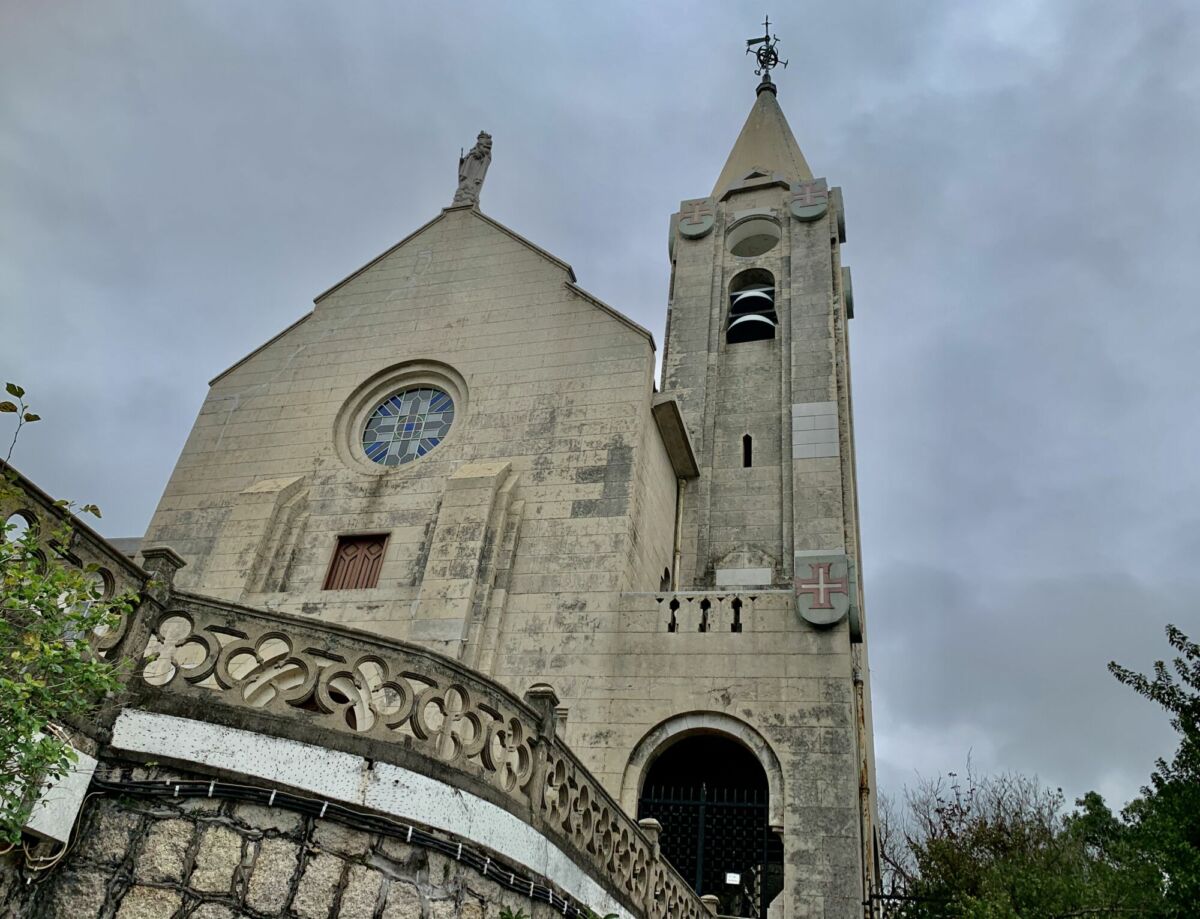 Stroll through Penha Hill & Church
Penha Hill was one of the first places where the Portuguese settled. Along with the Portuguese consul's residence, Santa Sancha Palace (home for Macau's Chief Executive) there are several other structures built in a colonial style. Unfortunately, Santa Sancha and the former Bela Vista Hotel aren't open for visits, but you can see explanatory signs outside. Built in the mid-19th century, it was home for barons and more! We let you know more about the bright pink structure here.
This is the perfect area to stroll around. Let's not forget where the name of the hill came from: a church located on one of the highest points–62.7 meters above sea level–in the city. This religious monument is set really high and besides getting on a bus, one can also walk there. Almost like an urban hike! Exploring these residential and less roamed areas of Macau is one of our favorite things to do around, so be sure to check it out as well. We went to the church and tell you all there is to know about this religious spot, so read more about that here. Also, the view from up there is absolutely amazing, as it embraces the Macau Tower, a wide panoramic view of the lakes and a big part of the city covered in buildings; great for enjoying a sunset while resting after that steep stroll.
Opening hours: Daily, 9:00am–5:30pm
Our Lady of Penha Chapel Hilltop of Penha Hill, Macau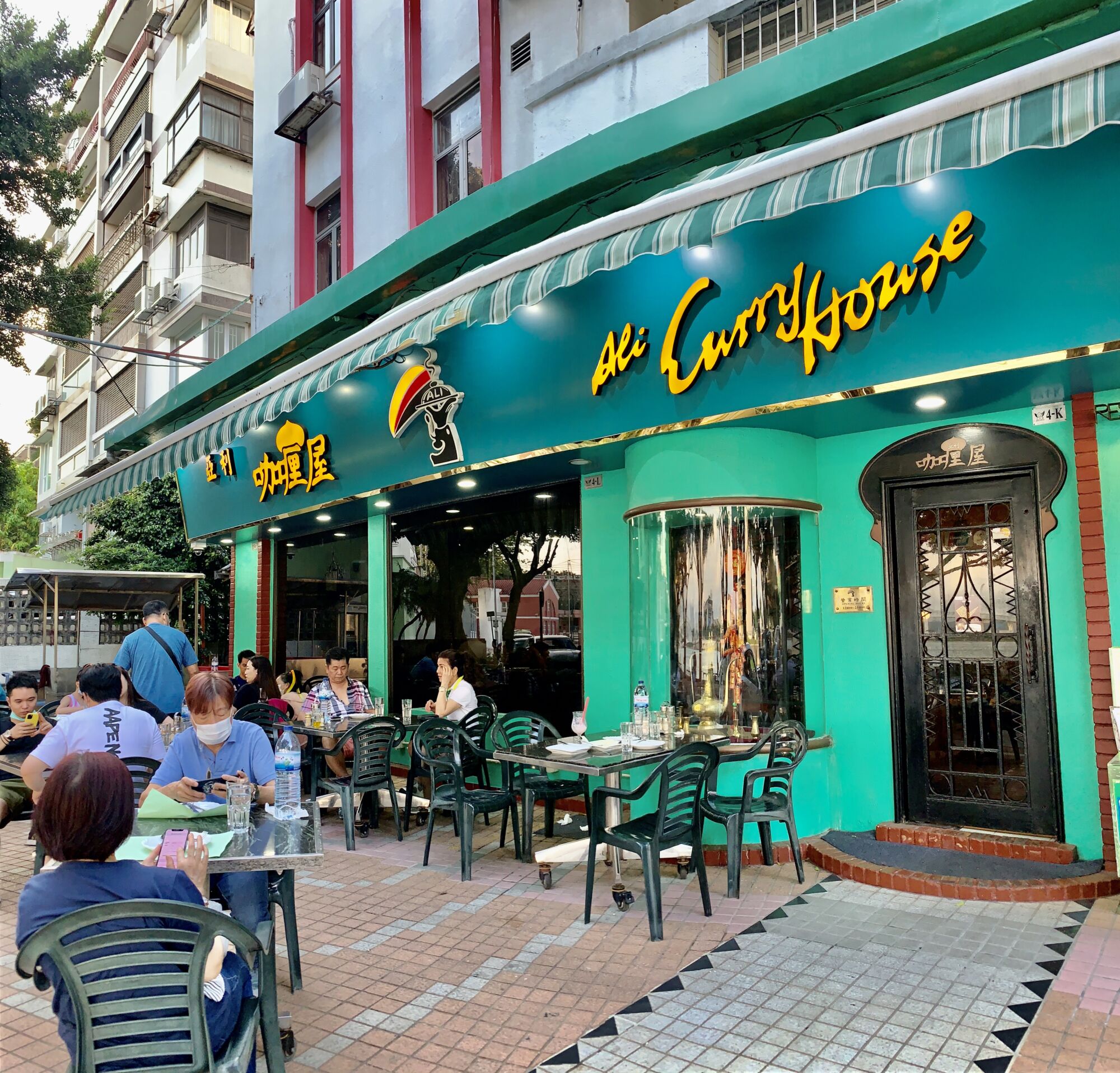 Grab a bite with a view across Sai Van lake
It may look like a somewhat deserted area, but Sai Van Lake has, in fact, lots of places to grab a bite! One of them is Ali Curry House. With a wide menu, it serves a bit of everything: from Chinese to Macanese, Portuguese to international–pasta, sandwiches–there's a world of food to try at this place. Facing the lakes towards Macau Tower and the newly built courthouse, this is a good spot to relax for a bit, as it also has an outdoor area quite popular amongst both locals and tourists.
However, if you're more into authentic Macanese cuisine, we suggest the restaurant right beside this one: Henri's Galley. With one of Macau's most famous dishes, African chicken–a Macanese recipe–it also has a few tables outside. The staff is nicely dressed as they have been for more than 40 years and the restaurant is decorated with maritime and local motifs. Another place to consider is the newly opened Tabuchi. This Japanese eatery serves traditional dishes such as ramen, sushi, fried and grilled fish, oysters, and other delicacies.
Opening hours: Daily, 12:30pm–10:30pm
Ali Curry House 4 Avenida da República, Macau
Opening hours: Thursday–Tuesday, 12:00pm–10:00pm
Henri's Galley 6 Avenida da República, Macau
Opening hours: Tuesday–Sunday, 7:00pm–11:45pm
Tabuchi 4D–F Avenida da República, Macau, www.facebook.com/tabuchimacau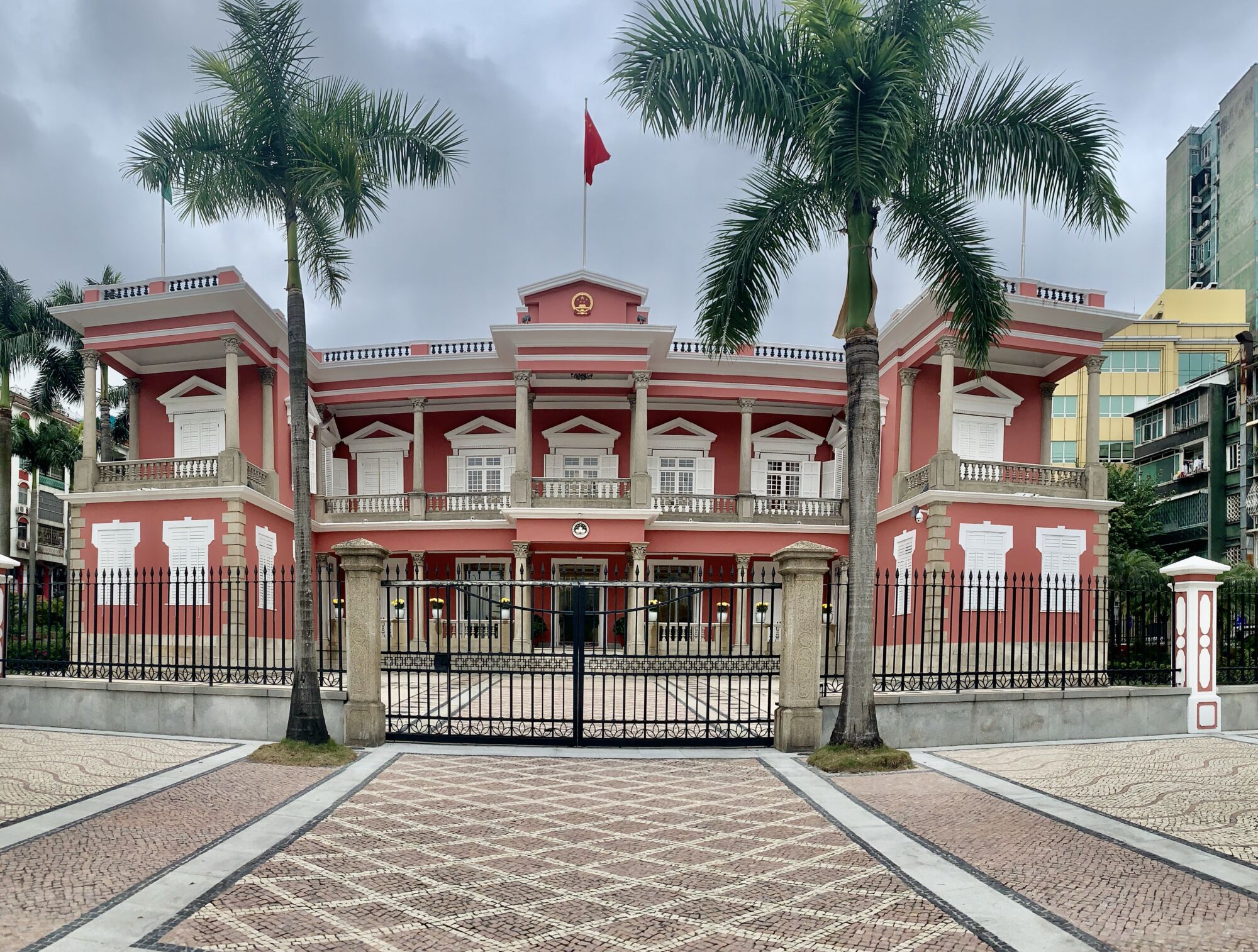 Learn About the Government's Headquarters
Upon approaching Praia Grande avenue, you'll see a bright pink, tall, and powerful looking building. Welcome to the Government's Headquarters! Opened just a few times a year for public visits, this spot has a beautiful and interesting history worth knowing. Let your loose your curiosity and check out this spot. If you want to learn more about it, read this piece we have on its history and what it used to be before presently hosting official governmental happenings. The building is surrounded by beautifully trimmed flowers and plants, while it also allows great views towards Nam Van Lake.
Government Headquarters 131 Avenida da Praia Grande, Macau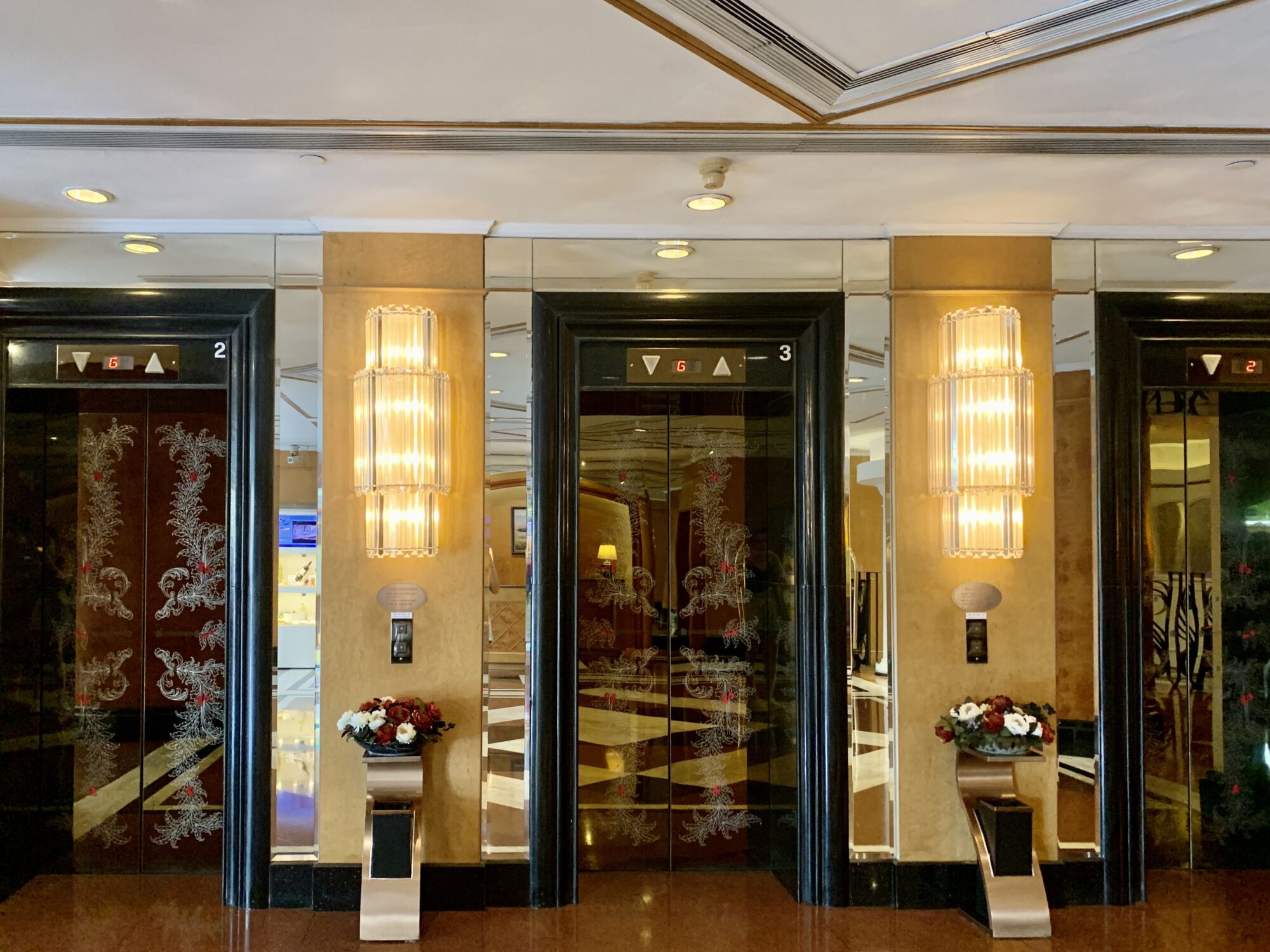 Sleep Local: Stay at Riviera Hotel Macau
Tired of casinos and enormous resorts? Feel like a lord and stay at the Riviera Hotel Macau, this smaller-scale hotel is located right in front of the former Bela Vista Hotel. With breathtaking views across Nam Van, Sai Van, and the Macau Tower, this is a less advertised accommodation option allowing for relaxing and wonderful walks around the area.
There's another secret we'd like to share with you: there's a fantastic deck on their second floor. Part viewing point, part bar, it's just the perfect spot to have a cocktail or an iced coffee under the disappearing sun, watching the nightlife take over Macau. Riviera Hotel Macau is decorated in an art nouveau style, bringing us back in time. There are buses and taxis available a minute away, but you can always walk down the hill towards Avenida da República and Sai Van area.
Riviera Hotel Macau 7-13, R. do Comendador Kou Ho Neng, Macau, +853 2833 9955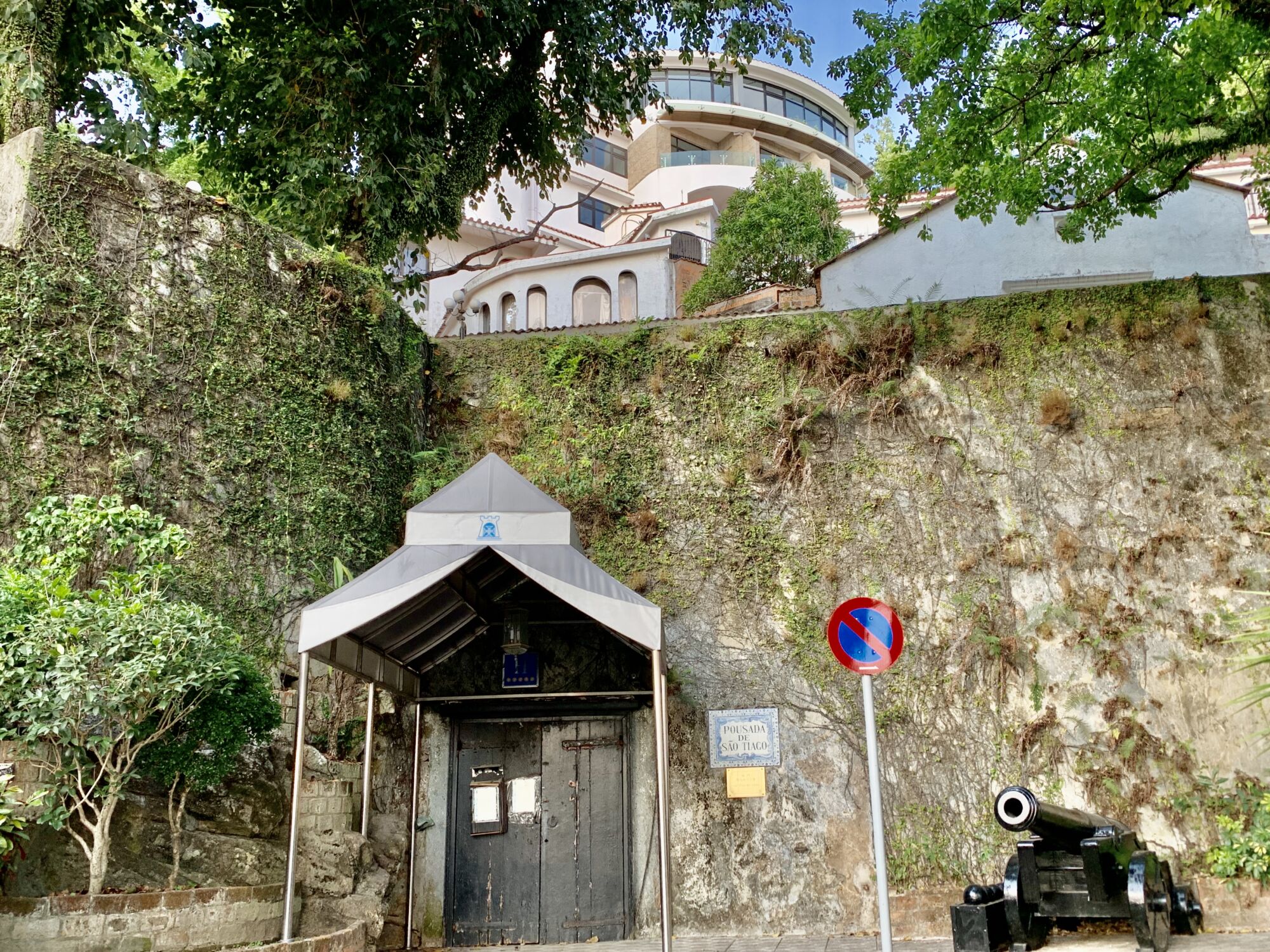 Learn More about Pousada de S. Tiago
What is now known as one of Macau's most historical hotels–Pousada de S. Tiago–got its name because of what was there before: the São Tiago da Barra Fortress was built there in the 17th century and later destroyed. However, some elements remain, like a chapel inside the hotel's grounds. Some other elements were preserved and can be seen and visited when inside. This colonial-style accommodation looks like some of the most classic hotels in Portugal, which is a reminder of the Portuguese culture left in Macau.
*Pousada de São Tiago has been closed since March 31, 2017, due to construction works related to the city's transportation system.
Pousada de S. Tiago Avenida da República, São Tiago da Barra Fortress, Macau, +853 2837 8111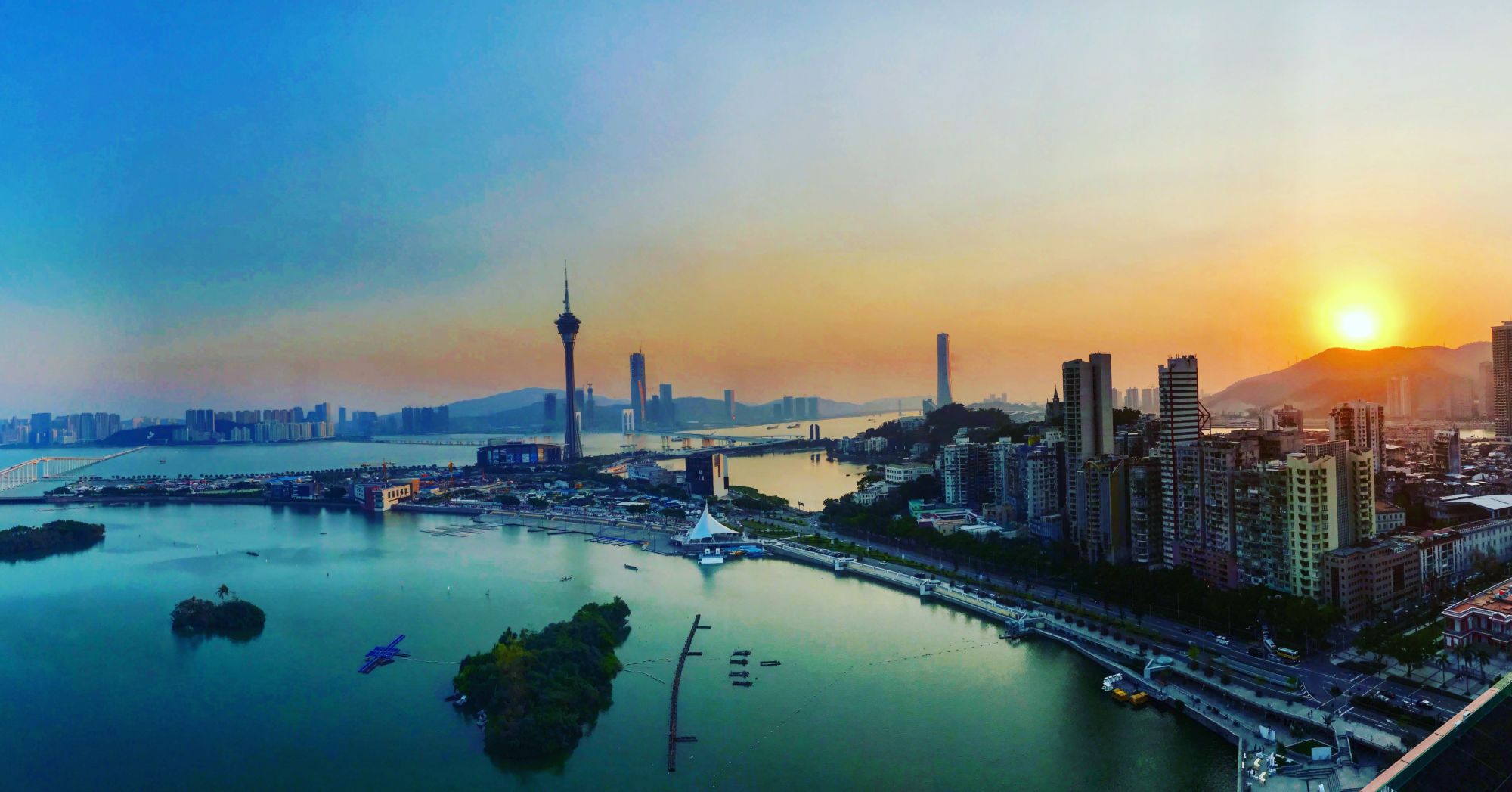 Enjoy Sunset Time with Cocktails at Sky 21
A visit to Macau will never be complete without a Sky 21 cocktail while overlooking this bar's unique views across the city: with 180º and 360º wide panoramas across Nam Van Lakes and traditional Macau neighbourhoods, this is a must-visit. We'll even let you in a secret: when the skies are clear and the sun is shinning, you'll most probably be able to witness a beautiful sunset in the city. So head to Sky 21 with some friends, grab the menu and choose refreshments plus snacks, lay back and just enjoy a peaceful brake from all that's happening downstairs!
Sky 21 21/F AIA Tower, 251A – 301 Avenida Comercial de Macau, Praia Grande, Macau, +853 2822 2122, www.sunfnbgroup.com/en/sky21
Tags
Related Posts