In this day and age, kids spend significantly more time inside than outside, leading to an excess of screen time, to the point where experts started referring to it as a so-called nature deficit. We at Macau Lifestyle are strong advocates for spending time outdoors! That's why we've gathered a list of fun outdoor activities to do with kids in Macau that will surely keep them busy. After all, time spent outdoors is to be shared as a family, and these are sure to become memories that they'll treasure in the future–not the Youtube videos and video games.
Hac Sa Reservoir Country Park
Bring the family and go back to nature with a day at Hac Sa Reservoir Country Park. Whether you choose to have a BBQ, hop around the playground, rent a paddleboat for a ride, or take a walk around the family trail, your day will be filled with adventure! Find your way to the Jacaranda Kiosk to rent a paddleboat and as you splash around the reservoir be sure to take in the spectacular mountain view. Afterward, stretch your legs on the Long Chao Kok Family Trail. The 45-minute leisurely walk divides into three paths: Rockview Path, Seaview Path, and Red Leaves Path which allows the whole family to gaze over the serene mountains and sea that encompass Coloane. Finish up the day with a BBQ as the kids slide and sprint around the playground.
Also read: Off the Beaten Path: 10 Things to Do in Coloane
Also read: Getting Around Macau with Kids
Hac Sa Reservoir Country Park  Estrada de Hac Sa, Coloane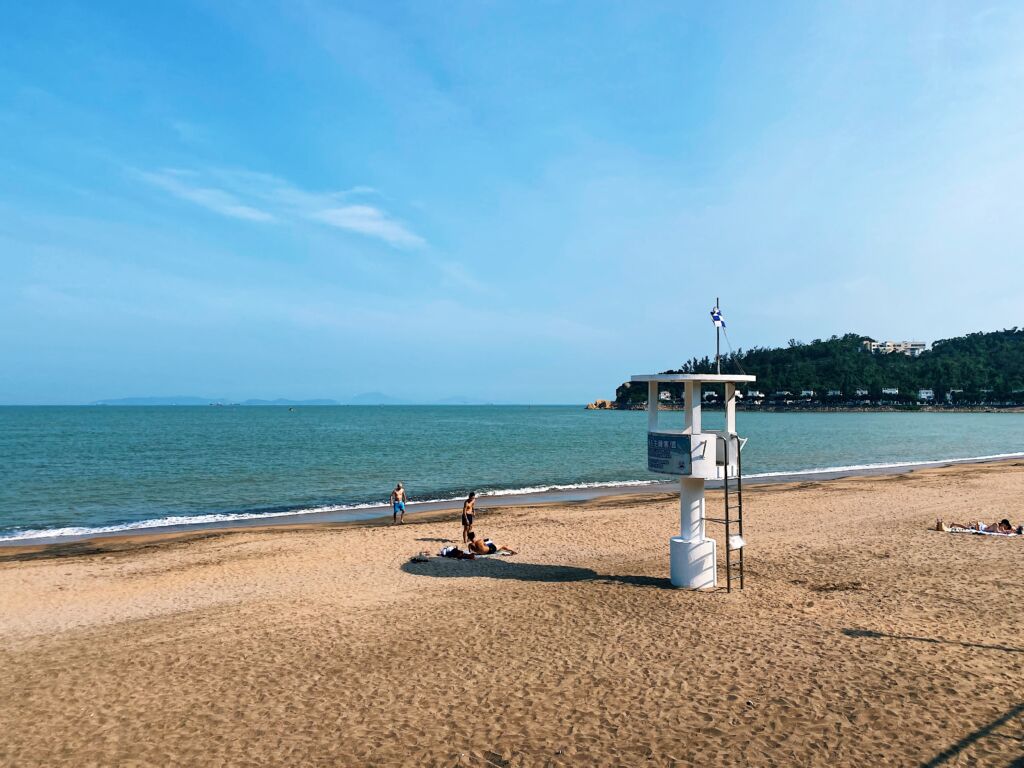 Hac Sa Beach
Make time for fun in the sun, at this beautiful black sand beach on ColoaneIsland. A place to swim, surf, or laze the day away, Hac Sa Beach is a calming alternative to the fast-paced action of the casino strip. A newly redone boardwalk allows for casual strolls while the smoke and aromas from the street vendors will surely work up an appetite. We love grabbing a pork chop bun and as an added bonus just across the way is a wonderful community park with a playground, tennis courts, football pitch, ping pong tables, and a swimming pool.
Also read: Top 5 Best Things to Do around Hac Sa Beach
Hac Sa Beach Estrada de Hac Sa, Coloane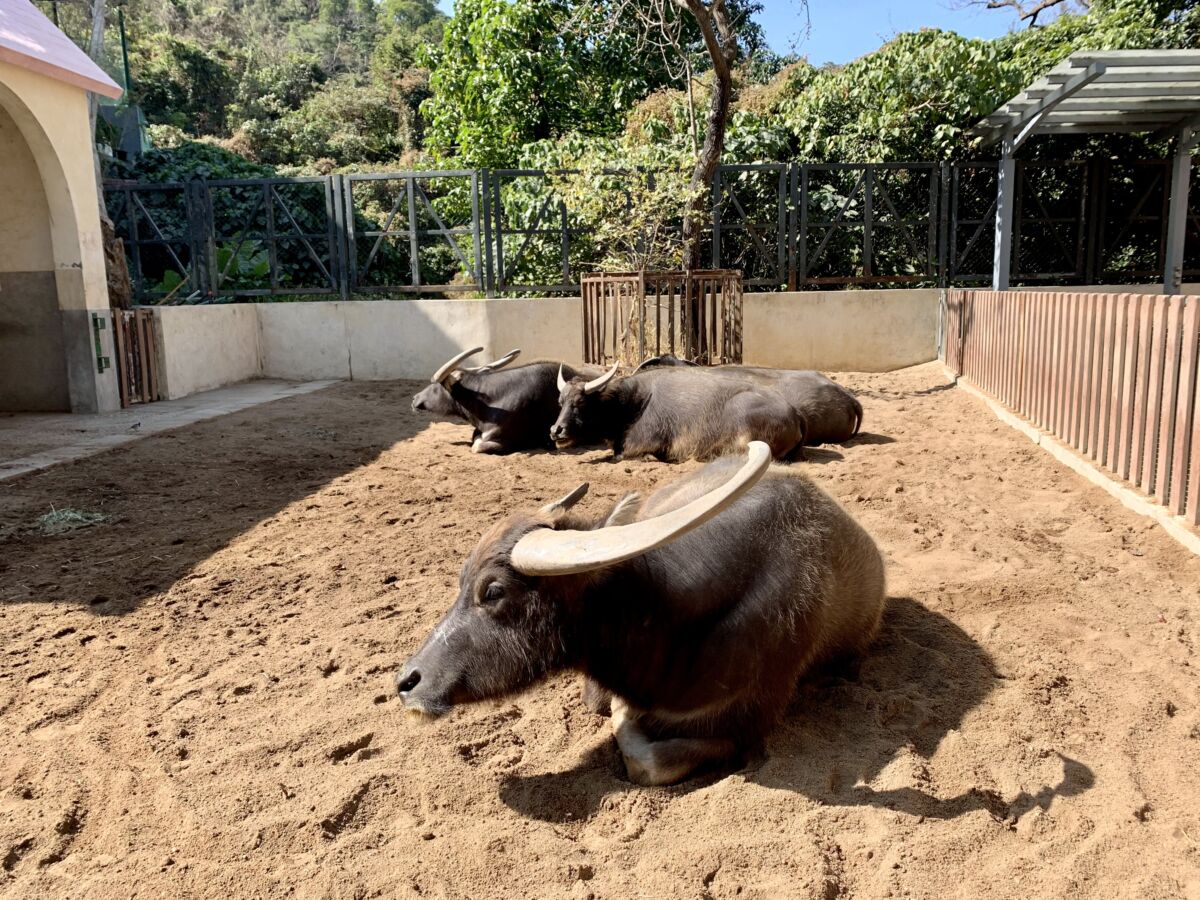 Oscar Farm 
In an urbanscape such as Macau's, kids don't get that many chances to cross paths with animal life. Located in Estrada de Cheoc Van and covering a green area of approximately 7,000 square meters, Oscar Farm is a great destination for a family nature escape plus a chance to interact with animals.
At Oscar Farm, they'll get to see water buffalos, pigs, and goats. In addition to animal barns, this educational farm features a crop display area, a compost and biochar production zone, and bungalows that can be rented out but only by registered associations. Furthermore, Oscar Farm comprises a trail that has been open to the public since 2020. The Oscar trail is a 1,150 meters long loop-shaped path. Even though it isn't lengthy, it starts with a steep steps hike-up so it might become challenging with toddlers. However, hiking the Oscar trail is definitely manageable with a five-year-old or older–or even with a baby if you're willing to wear a carrier! The kiddos will get so excited looking for sticks and skipping rocks and you'll be in awe with the magnificent view you get from the highest point over the Cheoc Van Bay.
Oscar Farm Estrada de Cheoc Van, Coloane, nature.iam.gov.mo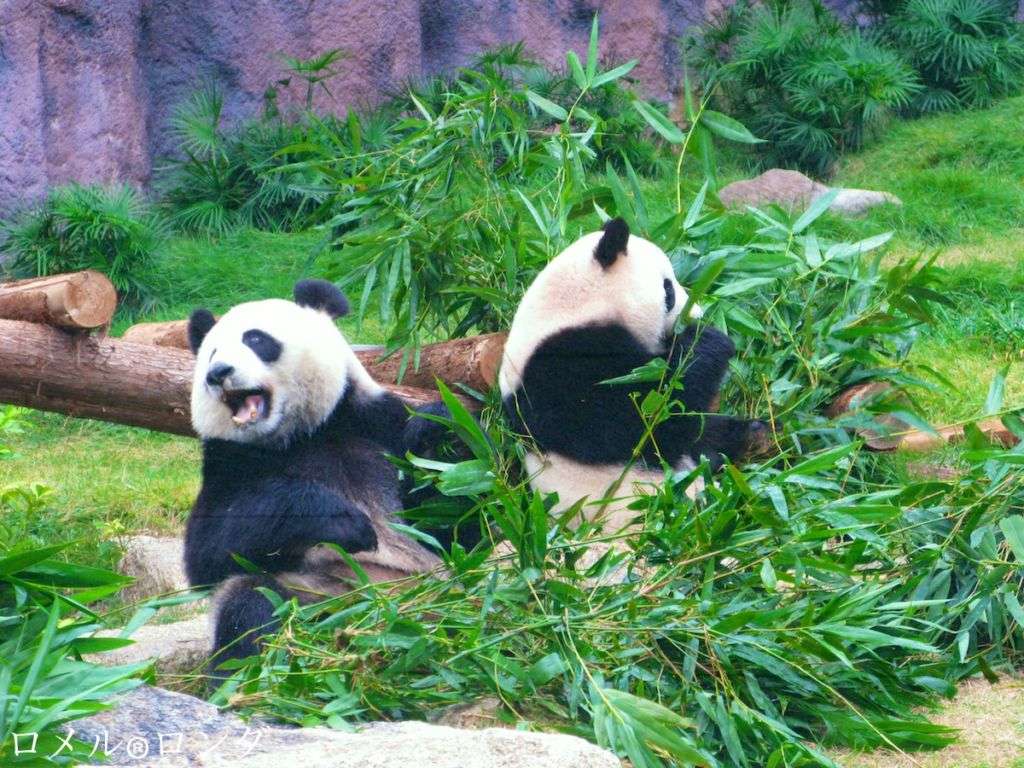 Macao Giant Panda Pavilion
Tucked away on a hillside in Seac Pai Van Park, the Macao Giant Panda Pavilion is home to two rare giant pandas, Kai Kai, Jian Jian, and Kang Kang. The pavilion is beautifully designed to imitate nature with a translucent roof to allow for natural light in the indoor enclosure and a rock wall was installed in the outside quarters to further mimic their habitat features. We recommend that you visit during feeding times, as this is when the pandas are most alert and active. Seac Pai Van Park has several other attractions that will keep you busy all day; a walk at the aviary, a small zoo (with monkeys, a peacock, and an American toucan), a medicinal plant garden, an exotic plant garden, and of course a playground for the kids to run around in.
Also read: Top 10 Things to Do With Kids in Macau
Also read: 5 Things to Do at Macau Giant Panda Pavilion & Seac Pai Van Park
Macao Giant Panda Pavilion Avenida de Seac Pai Van, Coloane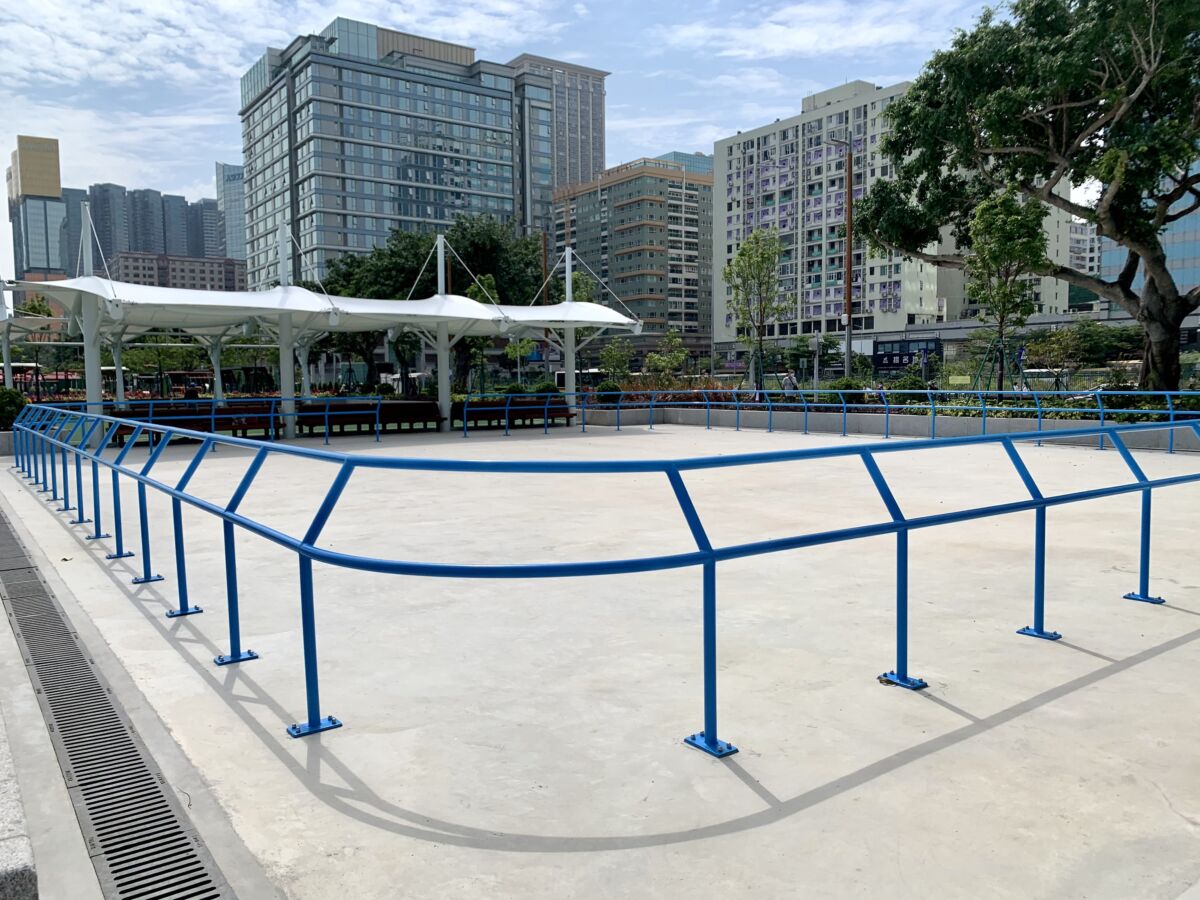 Kun Iam Waterfront Leisure Area
Macau has a plethora of family-oriented leisure areas and playgrounds. Most of them are in great shape and feature an array of attractions. Stretching for over an area of 15.000 square meters, the brand-new Kun Iam Statue Waterfront Leisure Area grants a fun-for-all experience. We love that this new promenade is located in a stunning setting, by the Pearl River Delta banks, sided by the Kuan Iam Statue and Macao Science Centre. The hefty recreational facility features a gateball and multifunctional courts, a well-equipped outdoor fitness area, a jaw-droppingly exciting kids playground, and a roller skating rink! Roller skating has been getting a growing number of fans lately, don't you agree? For millennial skaters, it might possibly bring back some childhood memories and a feeling of nostalgia. Whether you're an accomplished roller skater or just decided to take your first steps into roller skating this outdoor sport is sure to be happiness-inducing for kids, adults, and everyone in between.
Kun Iam Statue Waterfront Leisure Area Avenida Dr. Sun Yat-Sen
Also read: The Best Playgrounds for Kids in Macau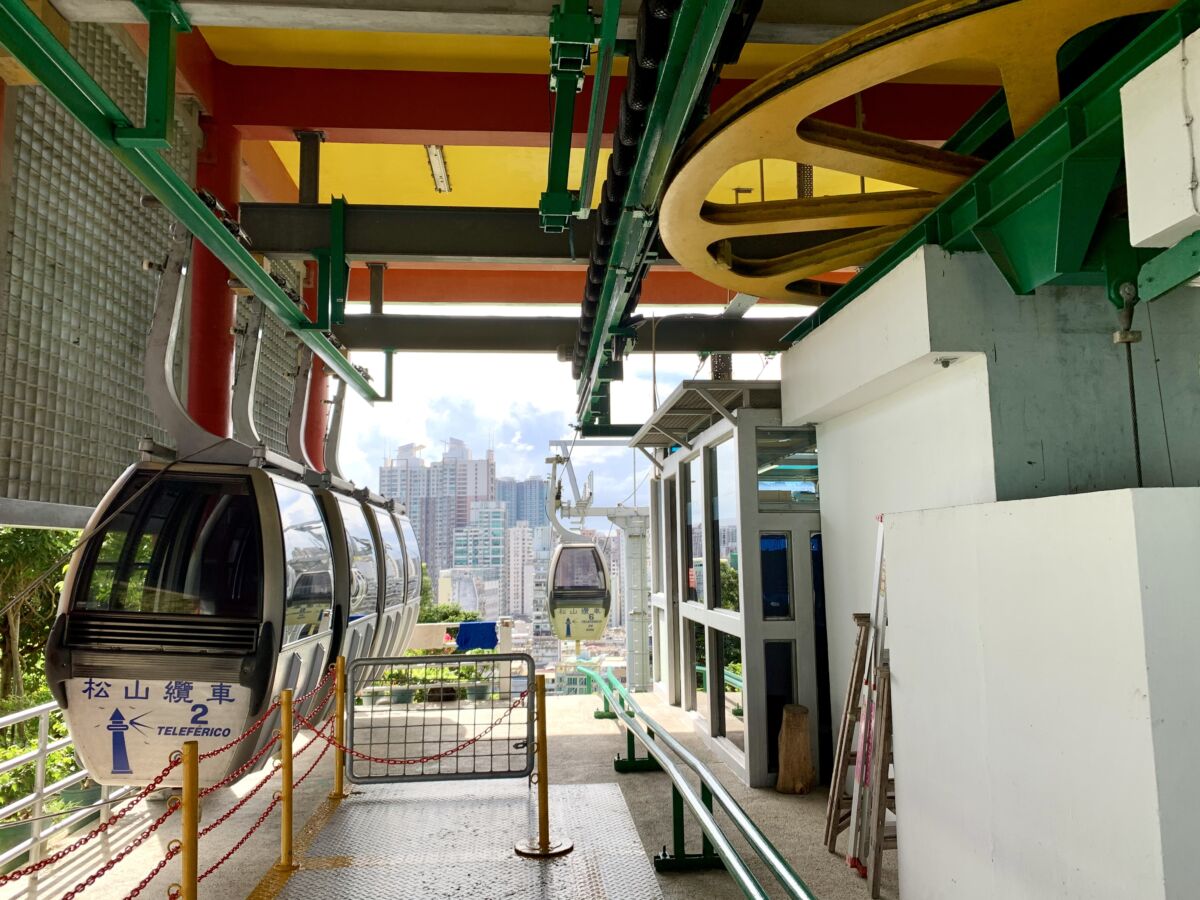 Cable Car Ride up to Guia Fortress
Guia Fortress is a historical landmark built in the 17th century that sits at the highest point in Macau. In days bygone, the complex served as a military fort, having played an important role in fending off an attempted Dutch invasion in 1622.  It comprises the Guia Chapel and a lighthouse, known to be the first modern of its kind in the Chinese coast. Parents will love the impressive 360-degree views of the city and Pearl River Delta, while kids will love the open space for running, exploring and playing.
There's a cool, futuristic playground right next to the cable car exit point. Once the kids are done exploring it, continue up on foot to the lighthouse for the best views of Macau. On your way up, give the kids a peek into the war tunnels and when you reach the top don't forget to take a look around the beautiful Chapel of Our Lady of Guia. Afterward, cable your way back down to Flora Garden and explore this garden well-loved by locals. Besides a large aviary, a turtle pond, a playground, and a maze, there's a brand new biking bump track with wavy slopes for the thrill of kids aged 3 to 12, given that they possess bike skills. The facility is free of charge, but kids should bring their own bikes and helmets.
Also read: Guia Hill: An Urban UNESCO Heritage Spot & Hiking Haven
Flora Garden Avenida de Sidónio Pais, Macau
Guia Fortress Rampa da Guia, Macau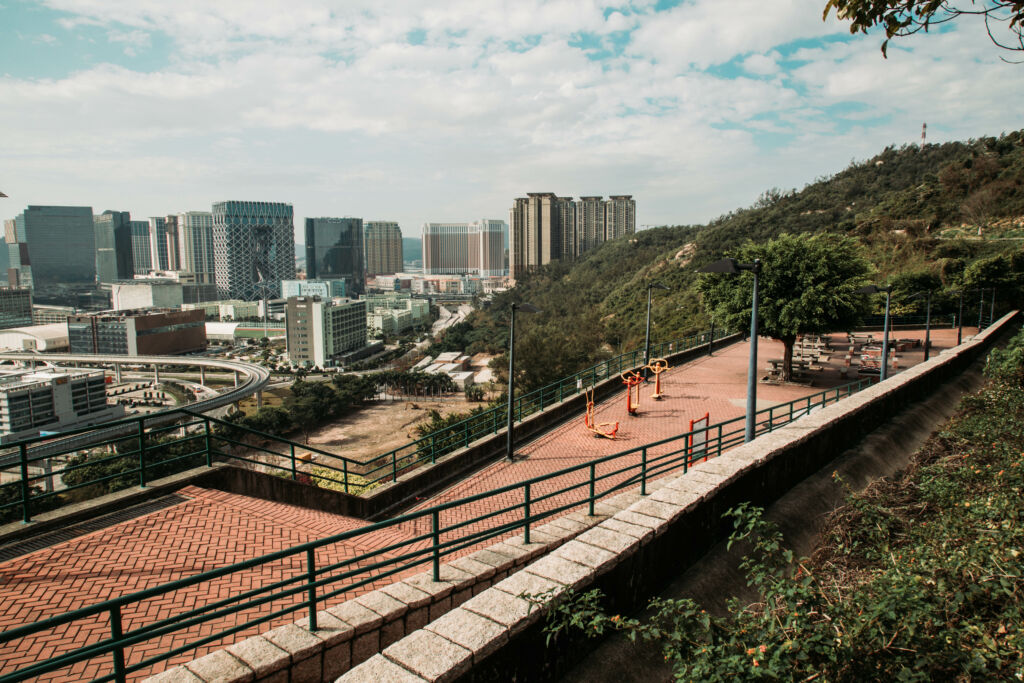 Taipa Grande Nature Park and Grass Toboggan
Got a wriggly little one? Let them blow off some steam at the fantastic playground located on the top of Taipa Grande Natural Park. Offering spectacular views of the Taipa skyline, your children can take off on a swing while watching a plane meet the clouds or slide down a 20-meter grass toboggan as the Cotai Strip comes to life. When you are finished sliding and gliding why not take a leisurely walk around the four-kilometer nature trail that surrounds the hill. Lastly, have a look at the bronze statues honoring some of Macau's famous citizens that outline the park's street.
Also read: Peaceful Spots in Macau
Taipa Grande Nature Park Rampa do Observatório, Taipa
Cheoc Van Swimming Pool 
Some days in Macau are so hot and humid that the only way to beat the heat is to dive headfirst into some cool water, much to the kids' contentment! The reason we love Cheoc Van Swimming Pool is that it is located right at the Cheoc Van Beach. The surroundings are beautiful, with green hills sprawled around the bay and the peaceful South China Sea stretching as far as the eye can see. Stay until dusk and witness the sky fade down to a lovely blend of pink and orange shades. To wrap up the day, follow the smell of oven-baked pizzas, and treat the kids and yourself to some. Head to La Gondola sitting right next to Cheoc Van Swimming Pool, an Italian restaurant well-loved amongst locals!
Also read: Best Public Pools in Macau
Cheoc Van Swimming Pool Estrada de Cheoc Van, Coloane, +853 2888 2582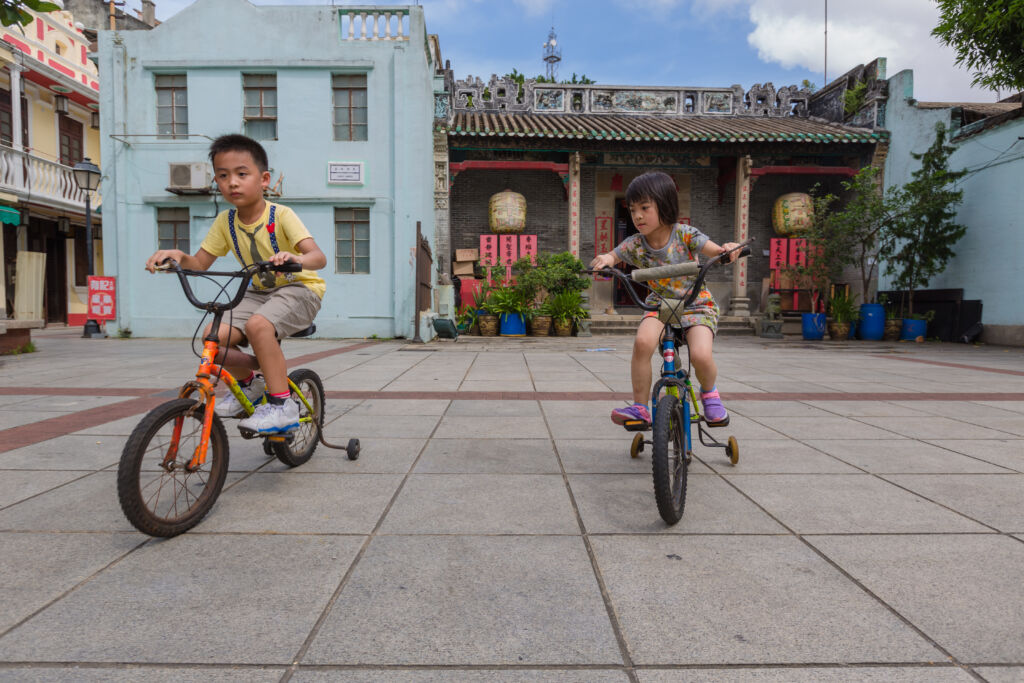 Taipa Village Macau 
Make wonderful memories with the whole family and head to the coolest place in Macau, Taipa Village Macau. Apart from the breathtaking rooftop views of the city and the many choices of dining establishments at this location, you can also enjoy a wonderful bike ride with the whole family. There is a family-run grocery store next to Pak Tai Temple that offers a wide range of bicycles to suit all ages. To be able to hire the bikes,  locals and tourists are only required to register with their valid identification documents and pay the rental fee at MOP $20 per hour. Explore the neighborhood and beautiful streets in such a fun way!
Also read: Great Places to Eat in Taipa Village
Taipa Village Macau Rua do Cunha, Macau, +853 2857 6083, www.taipavillagemacau.com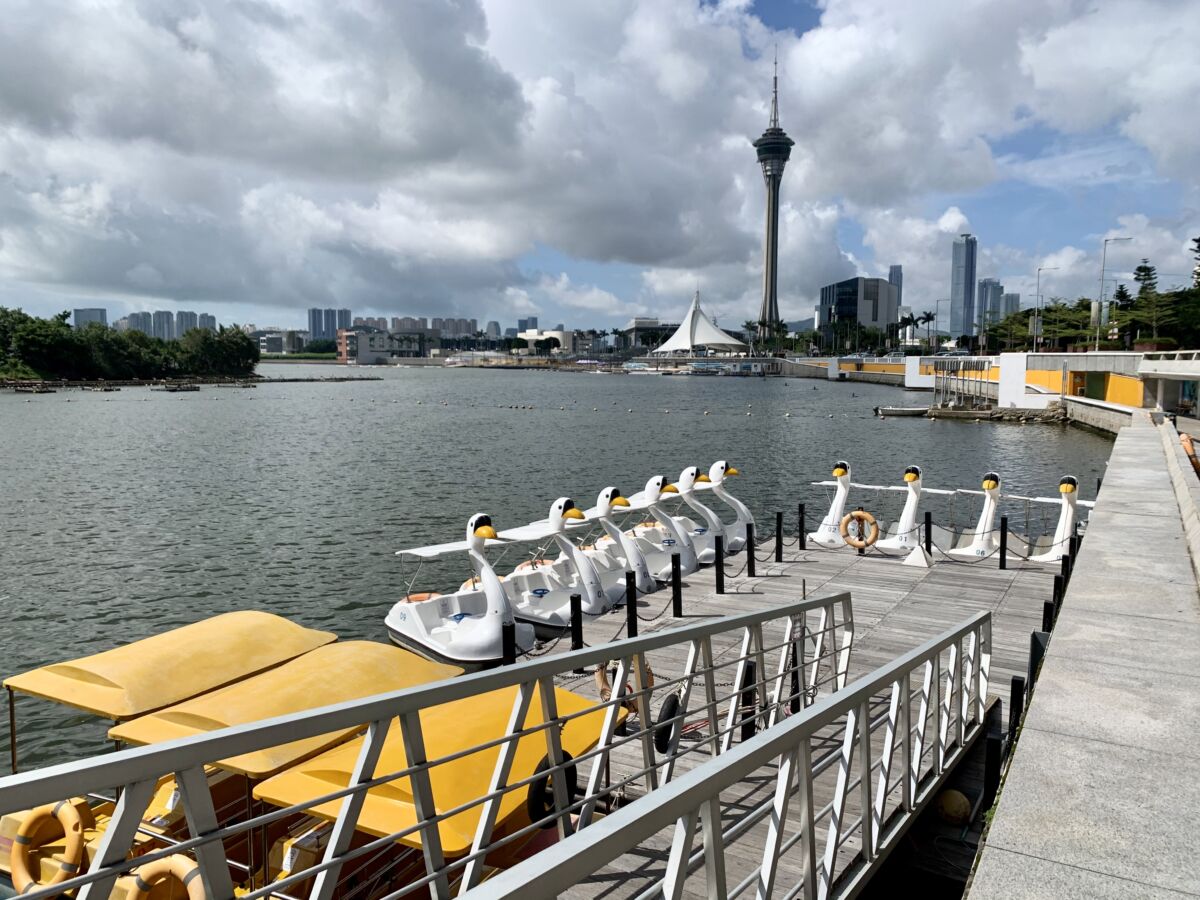 Pedalos at Anim'Arte Nam Van
Situated on the stunning Nam Van waterfront along the Praia Grande promenade is one of the city's best family attractions. Pedalos also known as pedal boats are a fun way to get the children outdoors, so consider exploring the pedalo service that runs daily. It's available from 10:00am to 6:00pm year round except during summer (from June 1 to 30 September 30) when it runs between 10:00am and 7:00pm. A fee of MOP $20 is charged for using a two-seat pedalo on the lake for 30 minutes. If you want the whole family to join a fee of MOP $40 is charged for a four-seat pedalo. Please be advised that children aged under five are not allowed onboard the boats, and those aged between 5 and 12 must be accompanied by an adult. Life-saving vests are provided by the staff. Stroll along the beautiful area for a fun-filled day out with the kids.
Also read: Off the Beaten Path: Exploring Sai Van & Nam Van Lake
Anim'Arte Nam Van 744B Avenida Panoramica do Lago Nam Van, Macau,+853 2833 3000, www.sport.gov.mo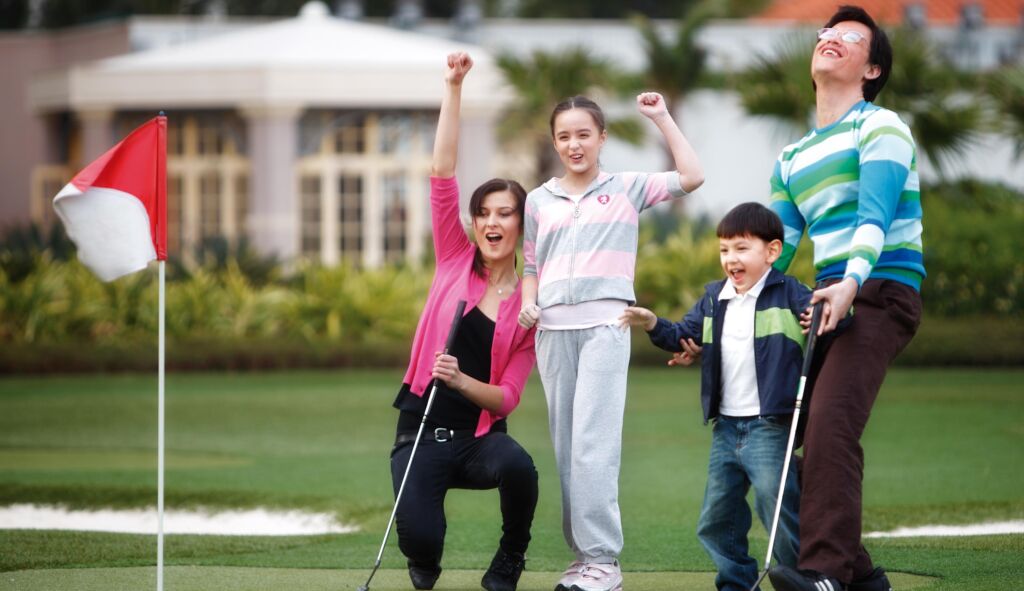 Mini Golf at The Venetian Macao
Golf is an incredible activity for kids no matter the age. It's one of the unique sports that can hone focus and persistence in a young mind. Head to The Venetian Macao where you'll find putters for kids and adults. There are also golf balls and scorecards for you to keep track of your game along the way. You can also enjoy drinks from the Golf Pavilion before or after you play. It's priced at MOP $80 per person per hour and open from 10:00am to 6:00pm. Give this cool activity a try with your kids!
The Venetian Macao Estrada da Baia de Nossa da Esperanca, +853 2882 8888,  www.venetianmacao.com
This article was originally written by Shonda Blunt in July 2016 and updated by Sara Santos Silva in May 2021.
Tags
Related Posts