Men playing Fan Tan in Macau. Source: "The Past of Macau: Collection of Postcards", by Ho Weng Hong
The city of Macau has all the glittering lights and casinos you'll ever need to see in your lifetime. There's also shopping, interesting food and historic locations to visit. However, this city has little twists and turns at every corner and plenty of bits that will surprise you. Do you know what Fan Tan is? Or how the tycoon Stanley Ho earned his first fortune? Read on and find out some surprising things about Macau!
Last few places to play Fan Tan (番攤)
(See featured image above)
The game that involves buttons (we kid you not) is complicated to understand. In local casinos, you will see only the most traditional of gamblers betting on it and foreigners are rarely ever at these tables. Believed to be invented in China around the 3rd or 4th century, Fan Tan was quite popular during the late Qing Dynasty and Republican period in China, mostly in the Southern part of the country, including Canton, Hong Kong, and Macau.
In the mid-19th century, Fan Tan spread all over the world with the Chinese migrating. According to records from a former policeman of San Francisco, in 1889, the city's Chinatown had 50 Fan Tan gambling houses. This is basically a game of guessing and betting on how many pieces are under opaque lids. Well, it does have some elements of mathematics and probability, but all in all, this is the idea: guess and bet. It was initially played with buttons, but it then allowed other objects, such as beads, coins or dried beans.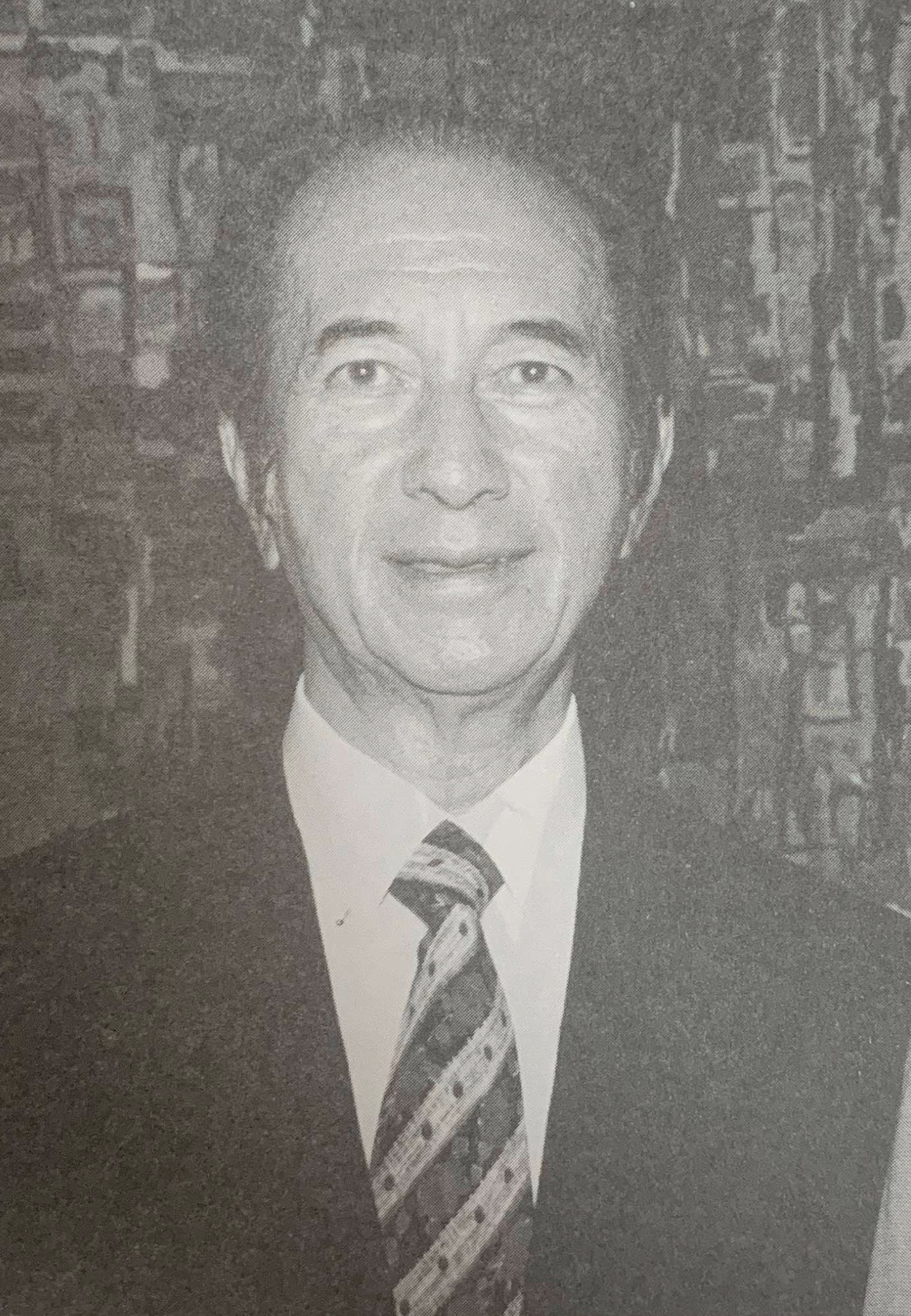 Stanley Ho became rich selling goods during the Second Sino-Japanese War
Speaking of casinos, did you know that the largest tycoon in Macau, owner of the gambling monopoly from 1970 until 1999, made his fortune by selling rice during the occupation of Hong Kong by the Japanese? Stanley Ho might be a business genius, but he comes from humble beginnings. Luck, savviness, a good marriage, and hard work—all this made him the biggest name in Macau. Stanley Ho is part of Sir Robert Ho Tung's family–who donated several assets to the local government, including a library now named after him, and Flora Garden's premises–a powerful Hong Kong clan. He studied at the University of Hong Kong but had to flee the region along with his family due to the outbreak of World War II.
Macau was the chosen refuge. Ho was already working in the import/export business and kept doing so, becoming a partner at the company at just 22 years old, making his first fortune at 24, while also trading food and luxury goods to China via Macau. In 1943, Ho founded a kerosene company and later profited from construction in the post-war period. In '62, the local tycoon obtained the gambling monopoly, being responsible for kickstarting a whole new era for the local economy. He soon started being nicknamed "godfather" or "King of Gambling". Married four times with 14 kids, Stanley's company–SJM Holdings Limited–owns several casinos in town, as well as other assets including apartment buildings, hotels, restaurants, the canidrome, the Macau Jockey Club, and others.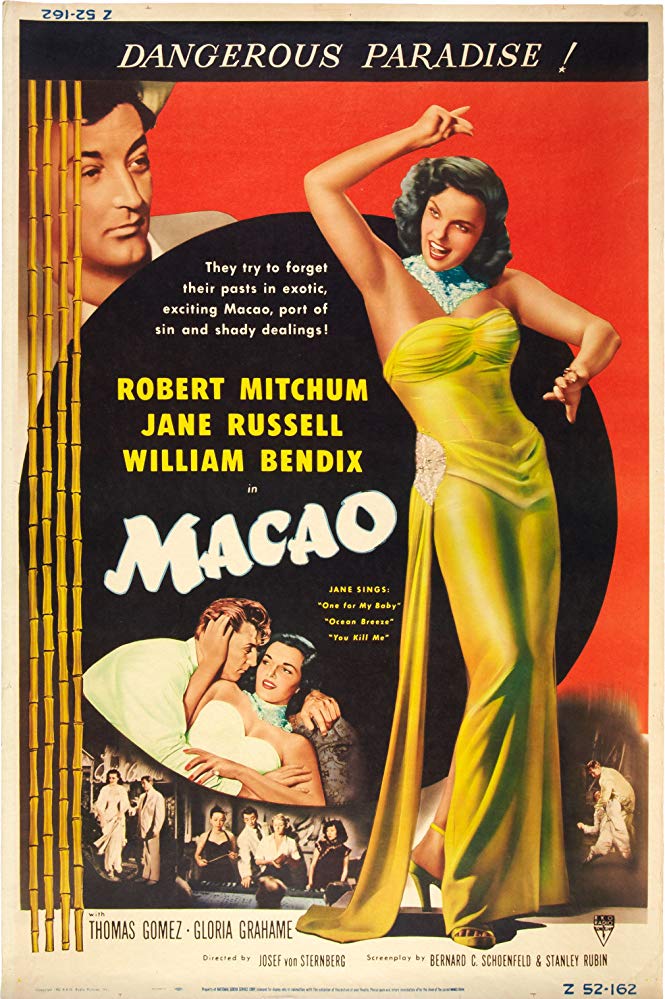 Hollywood made a movie called "Macao" without ever visiting
That leads us to the 40's and 50's in Macau. The peak of Western fascination with the Orient inspired Hollywood to make a major motion picture named Macao. That's right. From 1952, "Macao" came out to a decent critical reception with Robert Mitchum and Jane Russell in the starring roles. It would be natural that the producers or the actors came to the city to experience it, but that never happened! No one from the crew ever set foot in the then Portuguese enclave. The surprising thing is that the movie was shot at a studio, while stock footage was shot in Macau and Hong Kong.
Another surprising this is that World War II brought great prosperity to the cinema business in Macau. Macau being neutral and welcoming a lot of refugees, it became a cinema hub, where people would flock to screening halls to be entertained. This took place at the same time "Macao" was released. Actually, cinema halls in Macau have an interesting story to tell, which you can find out more on right here!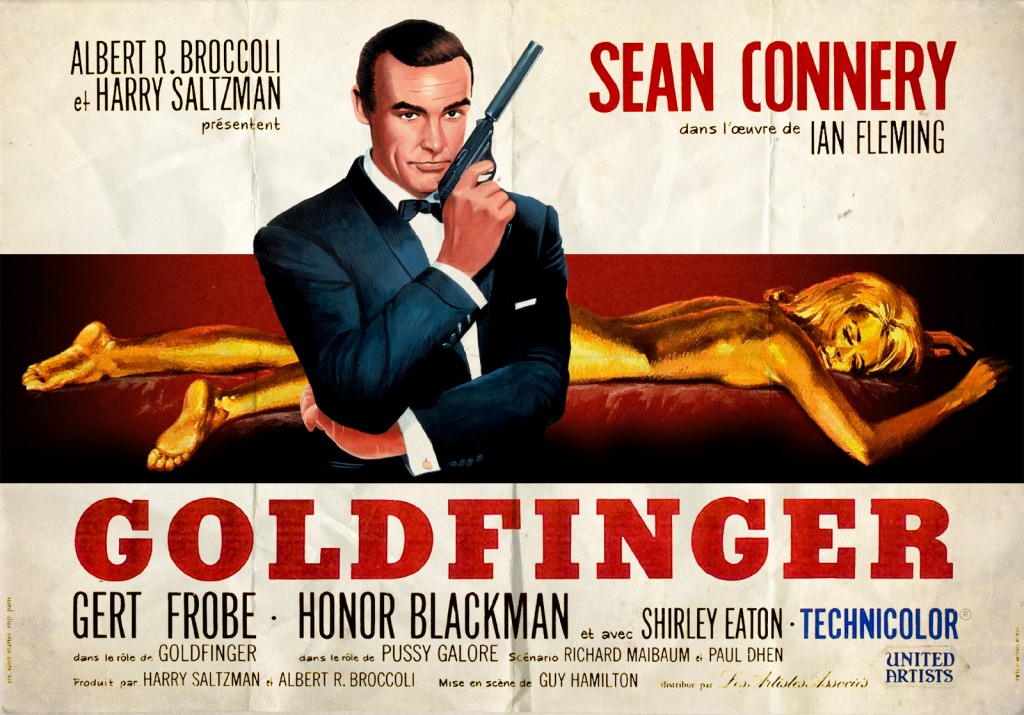 Gold Finger was inspired by local businessman, politician, & gold trader Pedro José Lobo
Maybe Robert and Jane never had the chance, but you know who visited town? Ian Fleming, the author of James Bond–and more than once too! Not only was Macau featured in his "Thrilling Cities"–the book that resulted from his travels around the world–but it is said that "Gold Finger" was inspired by local businessman, politician, and gold trader, Pedro José Lobo. It was 1959, and Macau still enjoyed the reputation of being the city that dominated the gold trade during World War II.
Pedro José Lobo (1892–1965) was a well-known member of his contemporary Macanese community, having had a notable impact on the cultural promotion of the city. He's said to have been crucial in the negotiations after the Portas do Cerco (Gongbei Port) Incident, which took place in 1952. José Lobo also founded important–and still standing–cultural hubs such as the Macau Cultural Circle. He presided over Leal Senado (then one of Macau's most important political powers) and had responsibilities at the Holy House of Mercy. One can now understand how he became an inspiration for the great master, Ian Fleming!
Reputation as a city of vice
Opium and prostitution were common as Hong Kong started to emerge as a great trading city. You may learn from the guide books that that is the reason behind the name of Rua da Felicidade–translated into Happiness Street. Rua da Felicidade was the place where fishermen and merchants went to seek pleasure, which included alcohol, illegal gambling, and women.
You might further deduce that it is quite appropriate for the doors and ceilings on that street to be painted red. After all, it was the city's red-light district, right? Wrong. Until very recently, the main colours of Rua da Felicidade were grey, black and green. During the restoration of the city, architects thought it was best to change the colors and make it more vibrant. Want to know more on the history of this old and interesting street, as well as what there is to eat and see there? Check more info here!
This article was originally written by Raquel Dias in May, 2016 and updated by Leonor Sá Machado in March, 2020.
Tags
Related Posts