Sure, Macau has all the glittering lights and casinos you might be willing to see in a lifetime. There's also the shopping frenzy and the egg tart, you may even know your local history, but I bet there are five things that will surprise you about the city.
Macau is one of the few places where you can still play Fan Tan (番攤). The game that involves buttons (I kid you not) is complicated to understand. In local casinos you will see only the most traditional of gamblers betting on it and, in my 15 years of experience, I have never seen a foreigner play.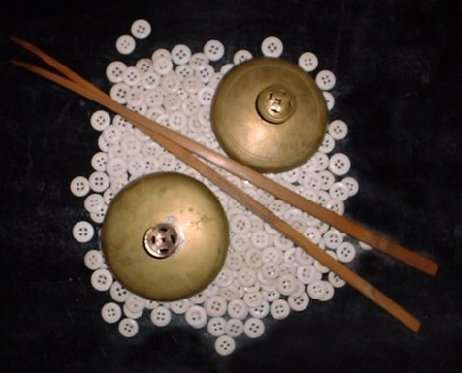 Speaking of casinos, did you know the largest fortune in Macau, owner of the gambling monopoly from 1970 until 1999, made his fortune by selling rice during the occupation of Hong Kong by the Japanese? Stanley Ho might be a business genius and tycoon, but he comes from humble beginnings. Luck, savviness, a good marriage, and hard work—all this made him the biggest name in Macau.
That leads us to the 40's and 50's in Macau. The peak of Western fascination with the Orient inspired Hollywood to make a major motion picture named Macao. That's right. In 1950 Macao came out to a decent critic reception with Robert Mitchum and Jane Russell in the starring roles. The actors never set foot in the then Portuguese enclave as the movie was shot in a studio.
Maybe Robert and Jane never had the chance, but you know who visited town? Ian Fleming, the author of James Bond, and more than once, too. Not only was Macau featured in his Thrilling Cities, the book that resulted from his travels around the world, but it is said that Gold Finger was inspired by local businessman, politician, and gold trader Pedro José Lobo. It was 1959, and Macau still enjoyed the reputation of being the city which dominated the gold trade during the Second World War.
Since the 19th century Macau had a reputation for being a city of vice. Opium and prostitution were common as Hong Kong started to emerge as the great trading city. You may learn from the guide books that that is the reason behind the name of "Rua da Felicidade" or "Happiness Street". You might further deduce that it is quite appropriate for the doors and ceilings on that street to be painted red. After all, it was the city's "red district" right? Wrong. Until very recently, the main colours of Rua da Felicidade were grey, black and green. During the restoration of the city architects thought it was best to change the colours and make it more vibrant.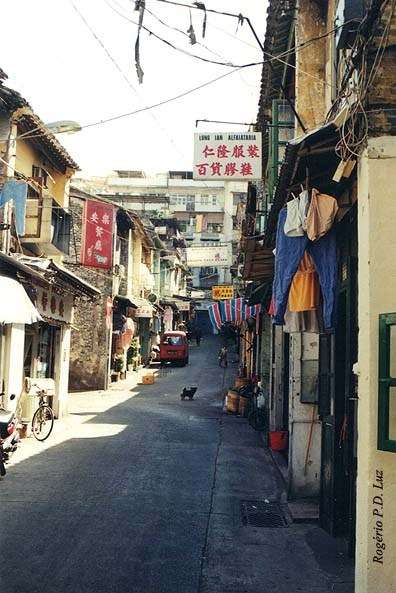 Rua da Felicidade, photographed in 1994 (prior to the restoration, some of the houses had been painted yellow but the original grey ones can be seen) by Rogério Luz.
Share
Tags
Related Posts