Nothing brings a family closer than spending precious quality time with your kids. Macau is bursting with events catering to the little ones and families, so plan wisely to maximise the fun! We've selected the best in town, so keep reading and find out where to take kids this June.
(See featured image above)
Dragon boat, voluntarily organised by the community, was not an annual event in Macau's pre-1979. Since then however, the activity has been promoted as an annual international dragon boat race. Athletic teams from different countries are invited to Macau to participate in this sports event enriched with traditional features. Dragon boat teams from Hong Kong, Japan, the U.S., the Philippines, China, Thailand, Singapore, Korea, Australia and Europe frequently participate in the races.
Since the founding of the Macau Special Administrative Region, the Macao International Dragon Boat Races have been jointly organised by the Sports Bureau and Macau China Dragon Boat Association. While dragon boating is a widely popular festive activity in Macau during the Dragon Boat Festival, the Macao International Dragon Boat Races have grown to become an important sports event in the territory. Year by year, the event has become larger in scale and attracts an increasing number of participants. Thousands of skilled athletes from home and abroad gather annually in Macau to participate in this significant event. In 2001, the International University Student Dragon Boat races for men and women were included in the programme.
In the past, the races primarily took place on Nam Van and Sai Van Lakes. Since its establishment, the Nam Van Lake Nautical Centre has become an ideal competition venue for the competition.
When: June 1, 2 and 7, 2019
Where: Nam Van Lake Nautical Centre, Lago Nam Van, Macau
How much: Free admission
For more information, check their website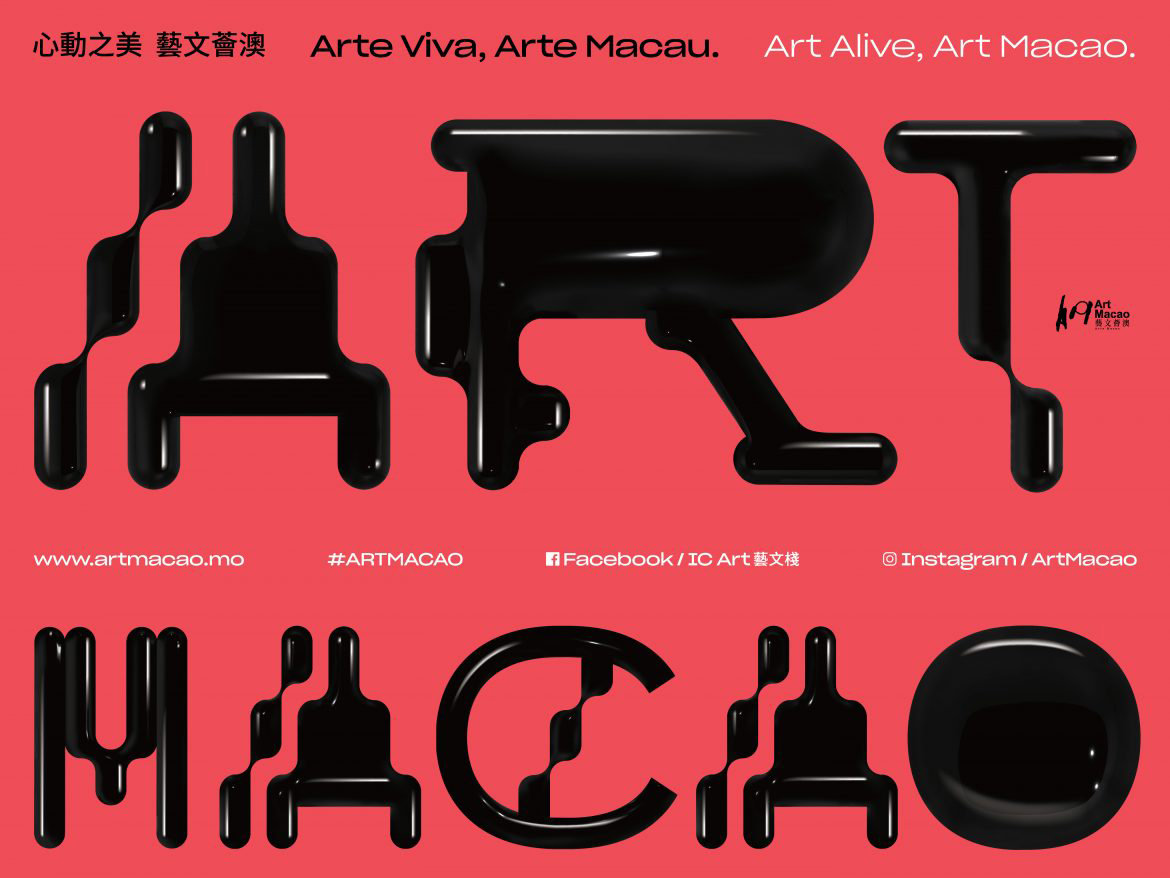 "Art Macao", a five-month mega international arts and culture event, will be held this summer. From June to October, this grand cultural and artistic festival features a series of artistic events, including a number of international art exhibitions, performances, international youth festivals and visual arts exhibitions of Macau higher education institutions, which form an arts festival of unprecedented scale and offer a new artistic and cultural experience to residents and tourists.
Under the patronage of the Secretariat for Social Affairs and Culture of the Macao Special Administrative Region Government, "Art Macao" is organized by the Cultural Affairs Bureau and the Macau Government Tourism Office and co-organized by the Education and Youth Affairs Bureau and the Higher Education Bureau, featuring highlights such as the "Art Macao: International Art Exhibition" organized in collaboration with several hotels and integrated resorts, and foreign consulates, highlights of the concert season by the Macao Orchestra and the Macao Chinese Orchestra, signature programmes of the Macao Cultural Centre, the International Youth Dance Festival, the International Youth Music Festival, the International Youth Drama Festival and "Growing with the SAR" Activity Series for the 20th Anniversary of the Establishment of the Macau Special Administrative Region – Visual Arts Exhibitions of Macao Higher Education Institutions. The event features a total of 31 programmes, including 18 exhibitions and 10 large-scale performances, which will be held in 33 venues throughout the city.
When: June 6–October 10, 2019
Where: Lou Lim Ieoc Garden, St. Paul Ruins, Macao Museum, Sofitel Macau At Ponte 16, Mount Fortress, St. Dominic's Square, Senado Square, Old Court Building, Anim'Arte Nam Van, and many other venues
How much: Free admission for most activities
For tickets and details, visit the event's website and Facebook page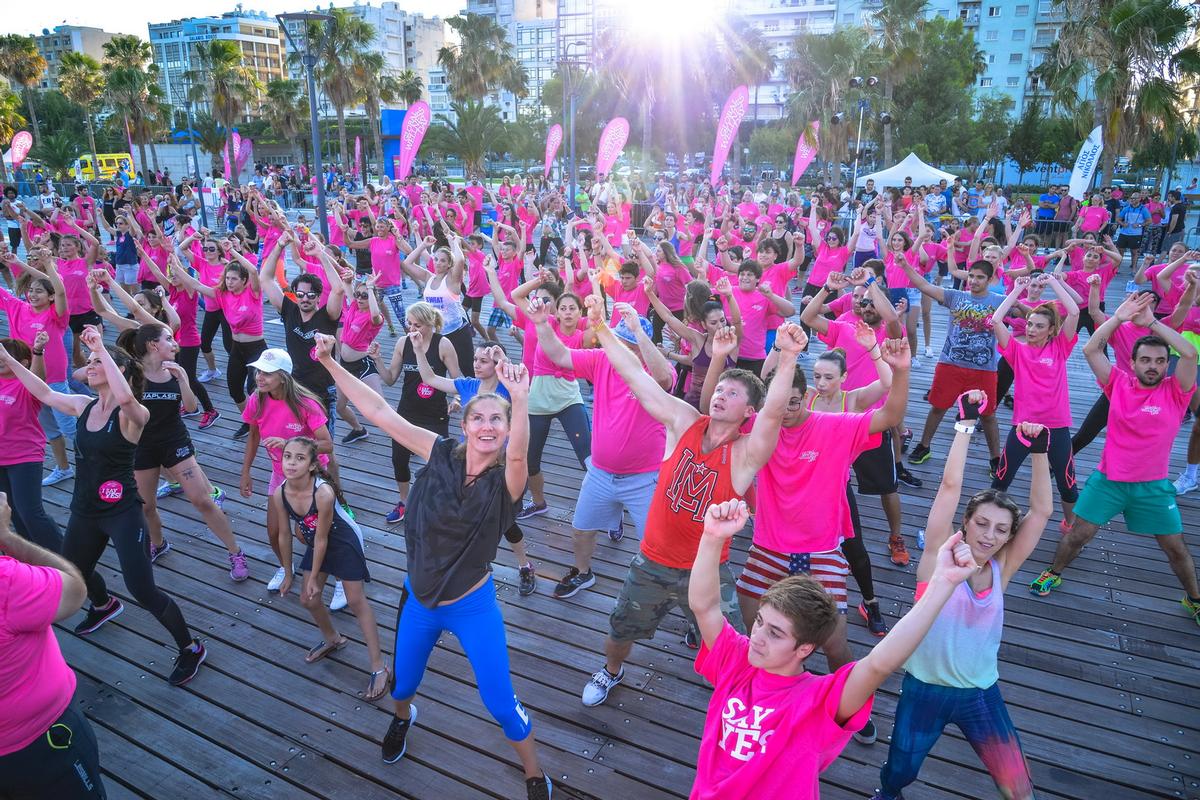 ManaVida together with St. Regis Macao and an amazing group of volunteers "Says Yes" to Global Wellness Day, a one-day event celebrating health and wellbeing! A free entrance family event, it is committed to serving you the best by offering free workout activities for adults and children such as workouts, aerial hoops, stretch, Zumba, pilates, aqua games, wellness talks and many more!
Global Wellness Day Macau 2019 stands united with hundreds of spas and wellness organizations in more than 72 countries from Turkey to Thailand to support proactive wellness. Global Wellness Day is based on the simple premise of the increasing global consciousness of living a better life, even if it's just for one day, by drawing a focus on healthier lifestyle choices. Gather your friends on June 8 from 8:00am to 6:00pm. It's free admission so everyone is welcome to join.
When: 8:00am–6:00pm, Saturday, June 8, 2019
Where: The St. Regis Macao, Estrada Do Istmo, S/N, Cotai
How much: Free admission
For more information, check the event's Facebook page or send an email to [email protected]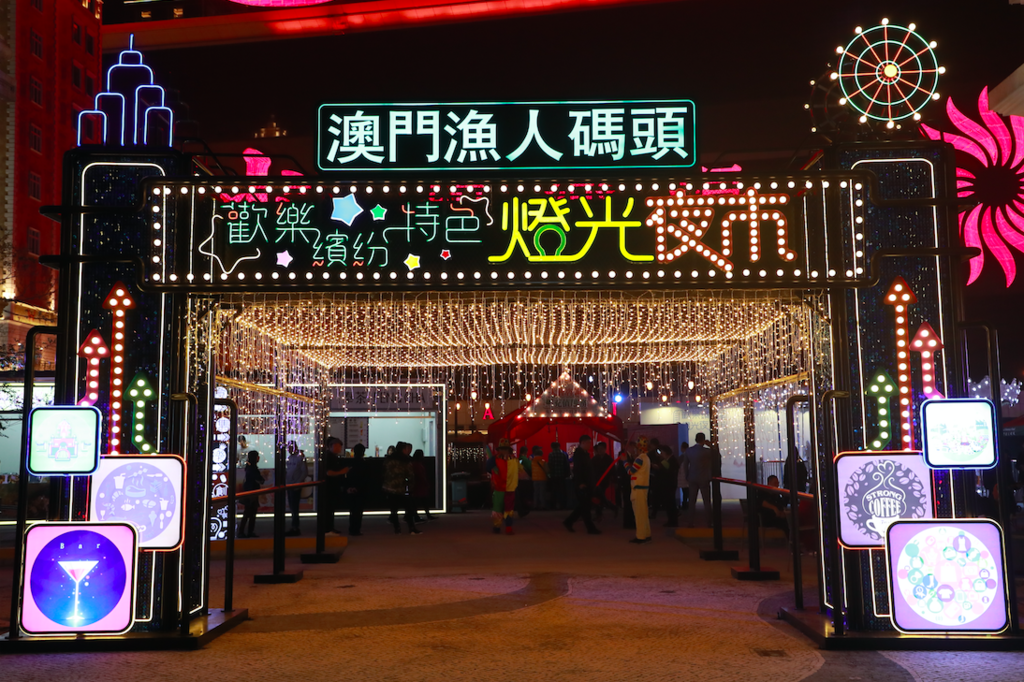 Light Night Market at Macau Fisherman's Wharf is definitely suitable for families and groups of friends. It features a traditional teahouse, and a food street that measures 95 metres in length. The market includes a variety of events such as a vintage-toy exhibition, dragon and lion dance displays, a vintage car party, a parent-child vintage fashion show and access to amenities including an inflatable castle for children over the course of its five-month residence.
When: Fridays–Sundays, 5:00pm to 10:00pm, April 18–August 11, 2019
Where: Macau Fisherman's Wharf, Avenida da Amizade E Avenida, Dr. Sun Yat Sen, Macau
How much: Free admission
For more information, call +853 6229 8000 or check their website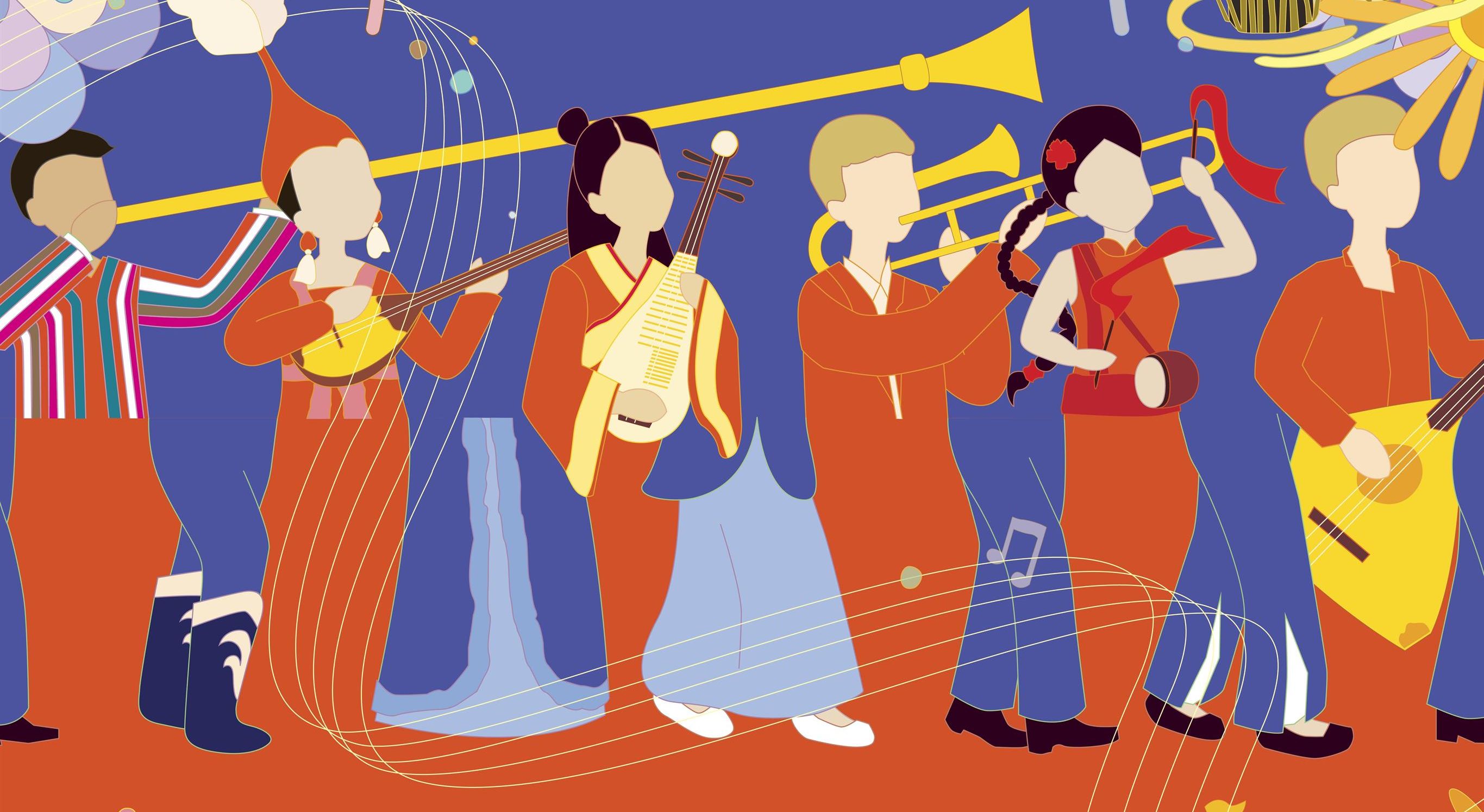 Grand Coloane Resort's Boa Vida brings the community the "All Things Green" Fun Fair on June 2. They have more than 30 booths from recycled arts and crafts making, green games and adventures, story-telling, book swapping, pre-loved toys trading, to green vendors from all over the city selling organic foods, eco-friendly products and much more! By partnering with the Green Environment Association of Macau, they aim to create the first major green family fair that will influence and encourage a green and eco-friendly way of life to protect our next generation.
When: Sunday, 11:00am–5:00pm, June 2, 2019
Where: Green Lawn, Loggia and Marquee, Grand Coloane Resort, 1918 Estrada de Hac Sa, Coloane
How much: Free Admission
Booth rental costs MOP $200 and all proceeds will be donated to the Green Environment Association of Macau
For more information, call them at +853 2887 1111
The Macao Lotus Flower Festival, an annual summer event, showcases the beautiful perennial aquatic plant found far and wide throughout China. Every year, the festival highlights a particular lotus flower species, which admirers can see at the Taipa Houses-Museum and in the Suzhou-inspired Lou Lim Ieoc Garden among other places. Potted lotuses can also be found in major parks, on many streets and in popular sightseeing spots around Macau, a colourful and enchanting reminder of the centrepiece the lotus plays in the design of the Macao SAR flag. Seasonal lotus-themed cuisine also makes a tasty appearance in some local Chinese restaurants!
When: 3–16 June, 2019
Where: Lou Lim Ieoc Garden and the Taipa Houses-Museum
How much: Free admission
For more information, check here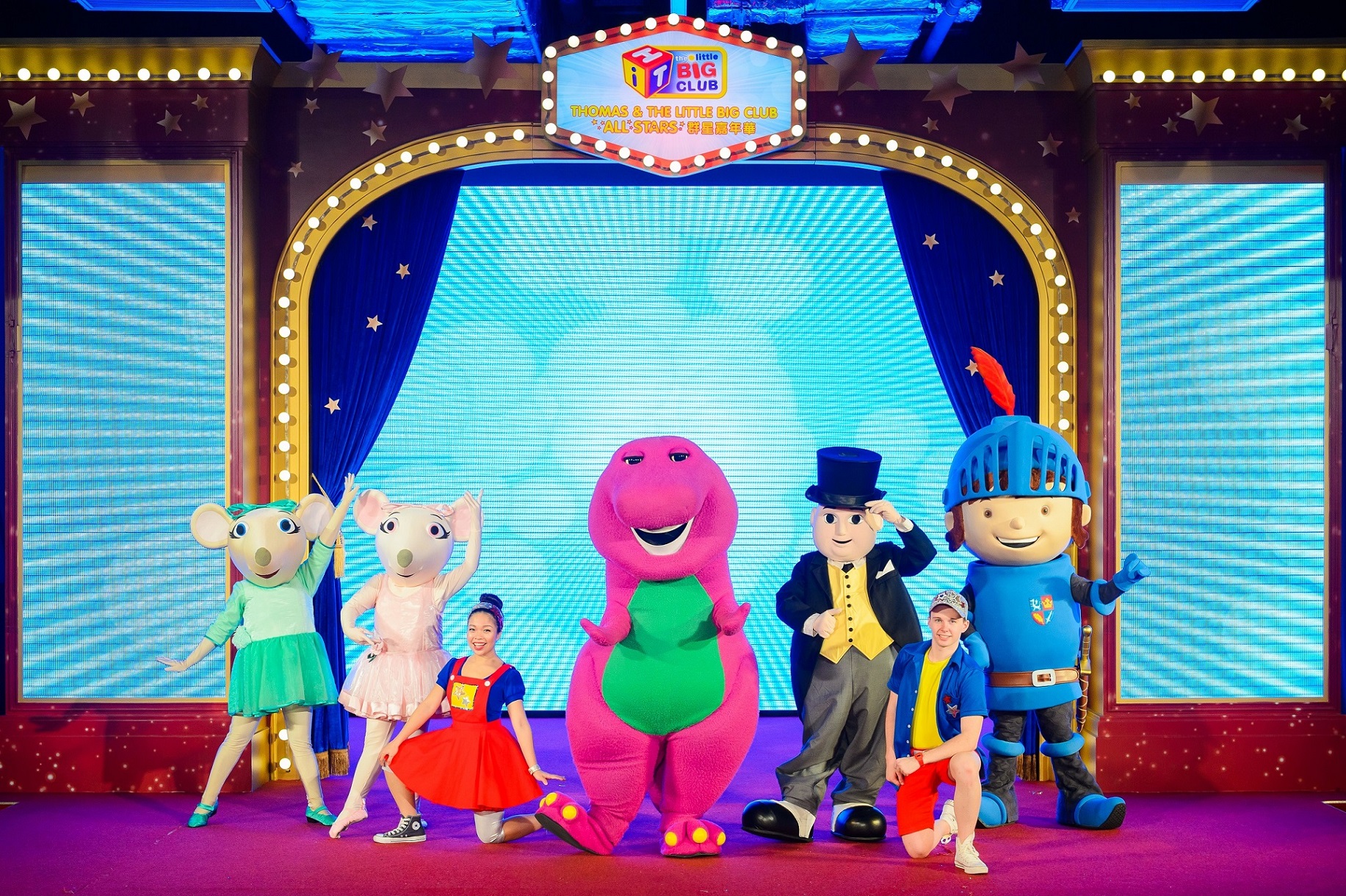 Thomas & The Little Big Club All Stars at Sands Resorts Macao
Thomas & The Little Big Club ALL STARS' run at Sands Resorts Macao will come to an end on June 30 after almost two fun-filled years of live family entertainment. Don't miss the chance to catch the lovable characters for the last time featuring the Thomas Friendship Party with The Little Big Club ALL STARS and The Little Big Club ALL STARS Parade, thousands of children (and the young at heart) have been thrilled by the loveable antics of Thomas & Friends, Barney, Angelina Ballerina, Bob the Builder, Fireman Sam and Mike the Knight.
Taking place in Sands Cotai Central's spacious Urumqi Ballroom, Thomas Friendship Party with The Little Big Club ALL STARS starts with delicious party food before a fun show, followed by themed games with Mike the Knight and Angelina Ballerina.
Families who want to see more of the larger than life characters can also catch them at the daily The Little Big Club ALL STARS Parade at Shoppes at Cotai Central, Sands Cotai Central. The arrival of Thomas & The Little Big Club ALL STARS cast of animated characters was an exciting first for Macau, allowing guests and visitors the opportunity to see and interact with the internationally popular children's characters.
When: Character Afternoon Party and Parade – daily, 3:30pm–5:00 pm, June 3–30, 2019
Where: Urumqi Ballroom, Level 4 and Level 1, Shoppes at Cotai Central, Sands Cotai Central, Cotai
How much: Free admission
For more information, check their website
Tags