Goodbye February and Hello March! We're excited to share with you a line-up of awesome events happening in our city. Take a culinary trip to Emilia-Romagna for a Mercato delight at Bene or visit The Manor for a wine dinner galore and cap off with an Italian party!
(See featured image)
World-renowned mixologist Erik Lorincz is set to wow the crowd at The Ritz-Carlton Bar & Lounge on March 2nd and 3rd. The two-day highly anticipated event is the ultimate mixology experience that shouldn't be missed. After all, how often do you get to meet the man who created the official martini of James Bond premieres? A martini please, shaken not stirred!
With his numerous accolades come an astounding journey that took Erik from the bartending in Slovakia where he grew up to the celebrity hotspots of London where he made a name for himself. The talented man soon expanded his skills to the orient and mastered a skill and technique that garnered his nomination as International Bartender of the Year. He continues to improve his innovative cocktail creations and his visit to the stunning location of The Ritz-Carlton, Macau will undoubtedly be a highlight in the city's events and talked about drinking and dining scene. Don't miss these memorable nights of mixology masterpieces!
Check Erik Lorincz's Instagram @eriklorincz to get even more excited!
Victoria – Absolute vodka, diabolo mix, tomato water, celery
The Mother Earth – Olmeca tequila, coconut, vermouth, pineapple
Kentish Cob – Havana club rum, sweet vermouth, bitters, fermented plantain syrup, coffee soda
St Lawrence Lime Tree – Beefeater gin, dry vermouth, coriander, verjuice, soda
---
When: 9:00pm—12:00am, Friday and Saturday, March 2 and 3, 2018
Master Class: 3:00pm—5:00pm, Sunday, March 4, 2018
Where: The Ritz-Carlton Bar & Lounge, The Ritz-Carlton, Macau Galaxy Macau, Estrada da Baía da Nossa Senhora da Esperança, Cotai, Macau
For more details, call +853 8886 6712 or visit www.ritzcarlton.com, www.facebook.com/ritzcarltonmacau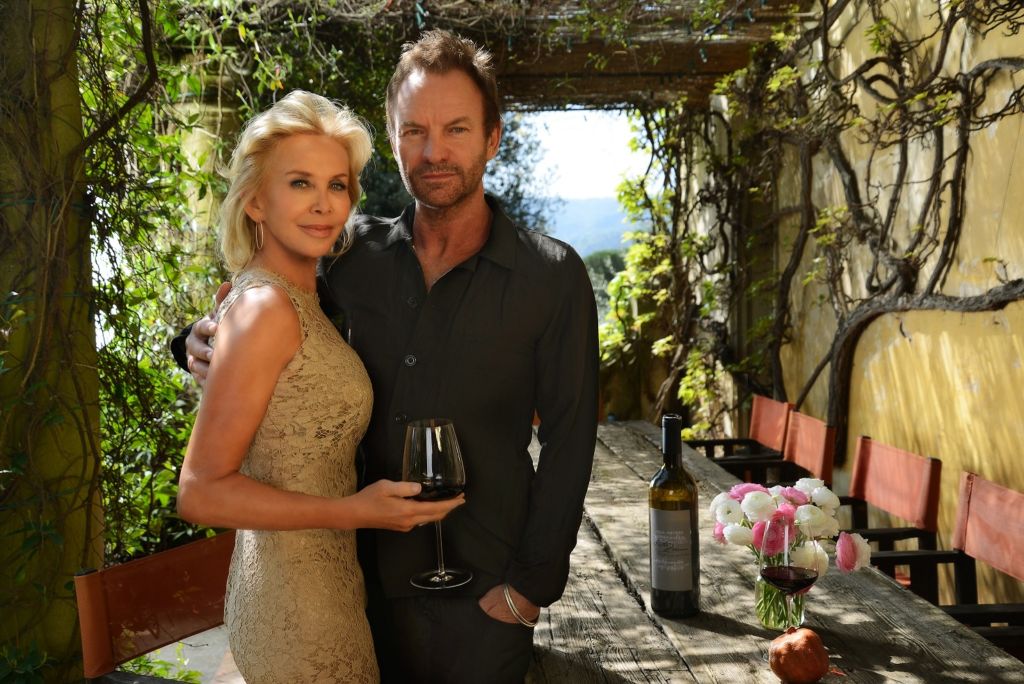 The Manor presents an exclusive evening with celebrated wines from Il Palagio estate owned by Trudie Styler, winemaker and wife of music legend Sting. Mr. Tony Sasa, a representative from the estate is flying over and prepares to walk you through their vineyards at the table.
When: 7:00pm–11:00pm, Friday, March 2, 2018
Where: The Manor The St. Regis Macao, Estrada do Istmo S/N, Cotai, Macau
How much: MOP $888 (per person)
For bookings please call +853 2882 8898 or for more information please email [email protected] or visit www.themanormacao.com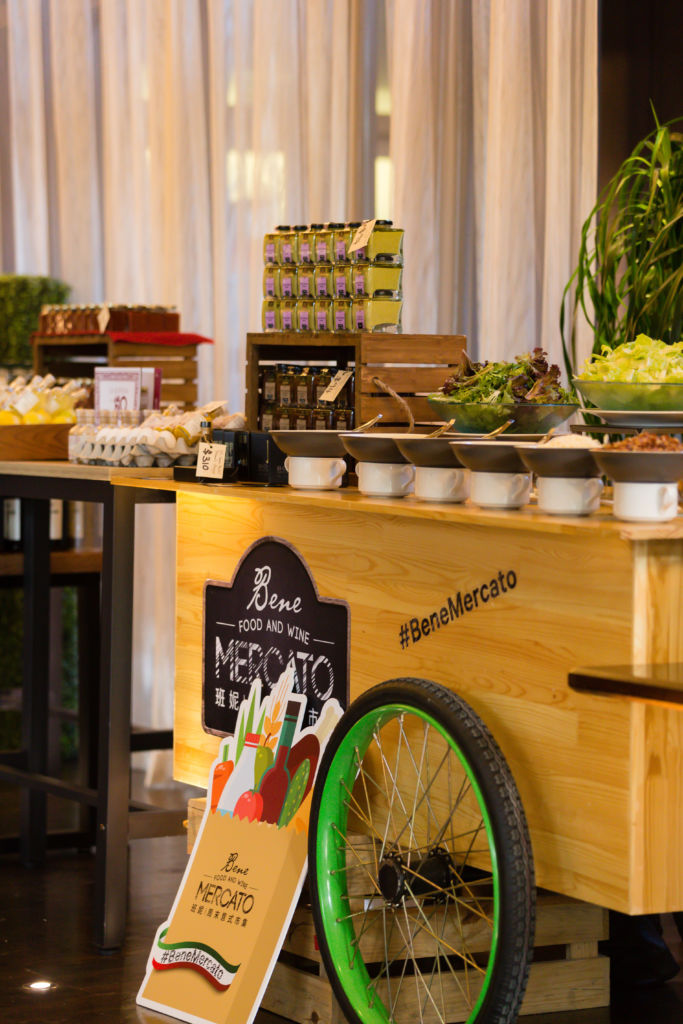 In continuation of the amazing journey in discovering the authenticity of the Italian cuisine, the Mercato moves from the Veneto in the south to the northeast region of Emilia-Romagna, renowned for its creative gastronomy this land has produced some of Italy's most iconic dishes such as the tortellini pasta to prosciutto di Parma. Parmesan cheese and balsamic vinegar also originated from this region. Hosting an Italian feast at the start of each month, Bene's Executive Sous Chef has curated a special menu to highlight the region's best cuisine.
When: 6:00pm—11:00pm, Friday and Saturday, March 2–3, 2018
Where: Bene, Sheraton Grand Macao, Estrada do Istmo S/N, Cotai, Macau
How much: MOP $488 (per adult) MOP $200 (per child 6 to 12 years old)
For reservations or inquiries, please call +853 8113 1200 or email [email protected].
For more details, please visit www.sheratongrandmacaohotel.com or follow @macaobene on Facebook.
Prices include entry ticket, unlimited food, wine, and drinks. Retail items will be charged accordingly.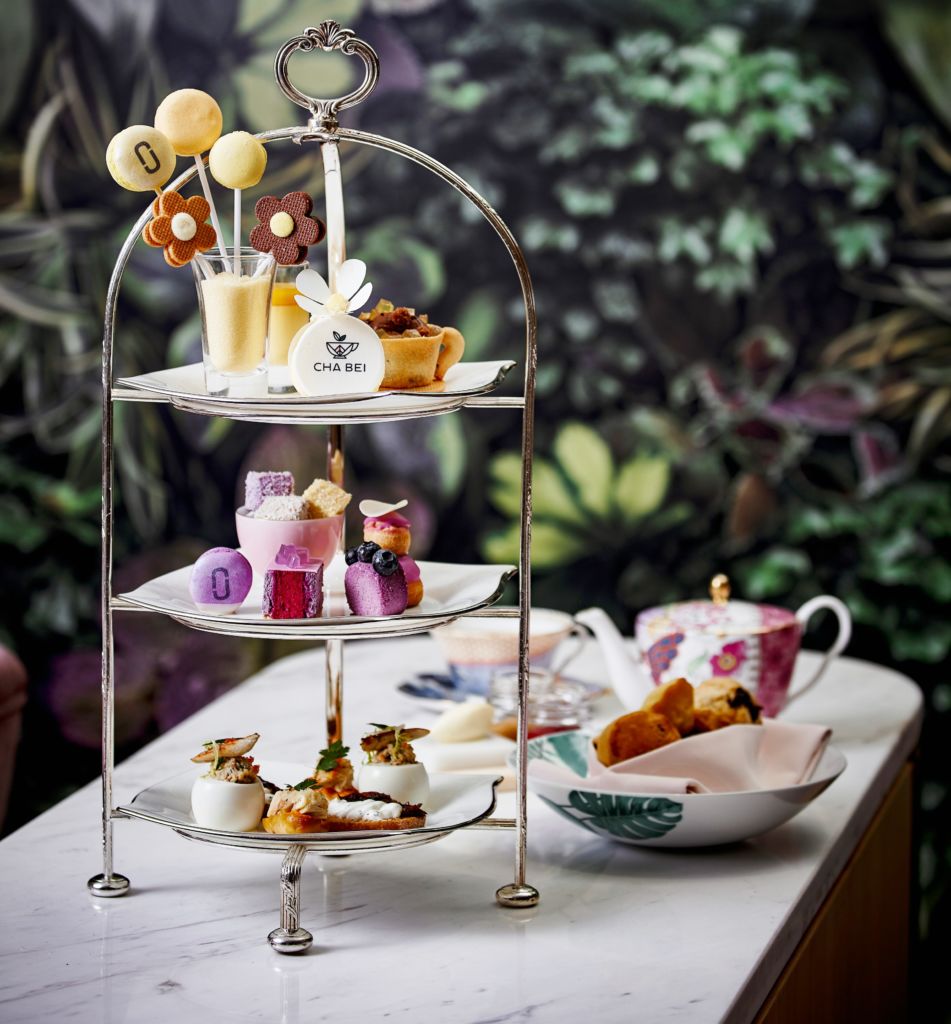 Popping with color, style, and flavor, the limited-edition Cha Bei x Marc Jacobs Afternoon Tea is making its grand entrance at The Promenade Shops from January 11 to March 8, 2018. This exclusive tea and fashion experience takes inspiration from the 1960s charm of the Marc Jacobs 2018 Resort Collection.
The Afternoon Tea comprises savories such as crabmeat deviled eggs, caramelized onion and feta cheese, and Hainanese chicken toast; and sweets such as signature cookie lollies, yuzu chiffon cake, and mango lemon tart. A selection of scones and freshly baked madeleines will be served. To sip, guests may choose the special taro latte, loose leaf tea selection, hot chocolate or coffee.
When: January 11—March 8, 2018
Where: Cha Bei, Galaxy Macau, Estrada da Baia de Nossa Senhora da Esperanca, Macau
How much: MOP $328 (for two persons)
For more information please call +853 8883 2221, or visit their website.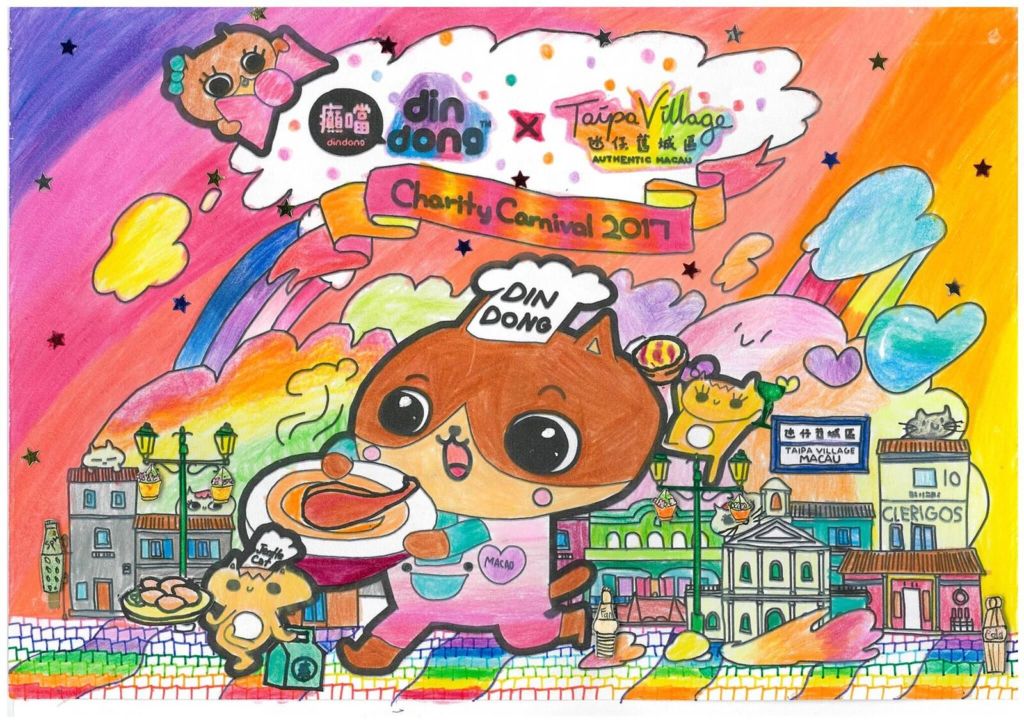 The Taipa Village Cultural Association presents the first "Din Dong" themed creative art show in Macau! Exhibiting over 50 artworks created by local students who participated in making drawings with just handmade elements on a piece of paper, under the theme of "What will Din Dong do when he is in Taipa Village?" for the 2017 "Din Dong x Taipa Village Creative Art Competition". To kick off the show for the art space this year, the showcase aims to recognize the best talents of the local youths by offering a platform for them to demonstrate their artwork.
When: 12:00pm–8:00pm (closed on Mondays), February 28–April 13, 2018
Where: Taipa Village Art Space, 10 Rua dos Clerigos, Taipa, Macau
How much: Free admission
For more information please call +853 2857 6118 and email [email protected] or visit www.taipavillage.com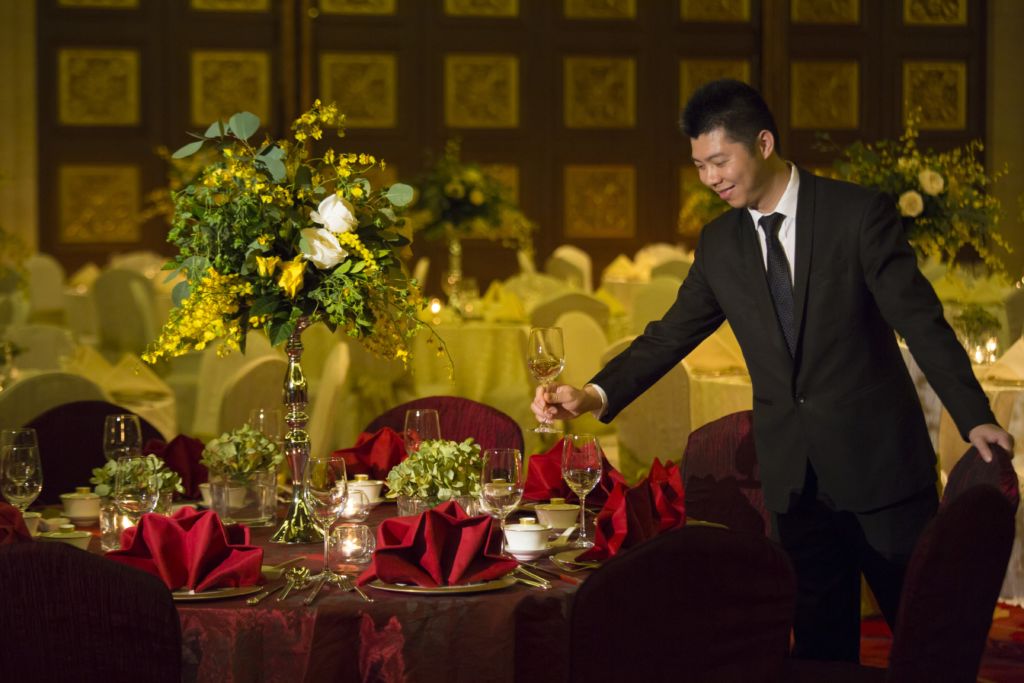 Celebrate the prosperous Chinese New Year this spring at the Banyan Tree Macau with their premium banquet package dinner exclusive for your family, friends, business associates,  and partners. Participate in their special promotion of winning a lucky draw for a 60-minute spa or a one night stay at their pool suite. The event will be held at their ballroom which accommodates 10-12 persons per table.
When: January 28—March 31, 2018
Where: Banyan ballroom & Banyan room, 1st floor, Banyan Tree, Estrada da Baia de Nossa Senhora da Esperanca, Cotai, Macau
How much: 12-course menu featuring special appetizers of Banyan Tree at MOP $7,888 (per table of 10-12 persons)
The 12-course menu features a roasted whole suckling pig, MOP $9,888 (per table of 10-12 persons)
Package includes:
12 glasses of soft drinks or beers
Free corkage for 1 bottle of self-brought wine or liquor per table
Complimentary mahjong with Chinese tea
Complimentary use of built-in audiovisual system
Fresh floral centerpieces for dining tables
Choice from an extensive collection of table linens
Personalized table menus
5-hour complimentary self-serve parking
* All prices are subject to a 10% charge
For inquiries and reservation, please call +853 8883 6888 or +853 8883 0123 or email [email protected]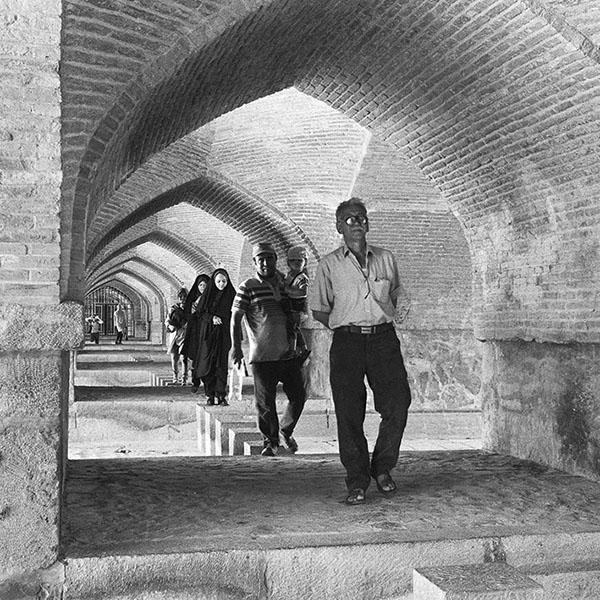 Globetrotting Marina Carvalho was born in Lisbon, Portugal, but has been living in Macau, teaching visual arts at the School of Nations. The artist has been focusing on photography for several years and has taken part in collective exhibitions in Macau. This time she is showing her work in a solo exhibition called "A Glance at Iran" where she displays a unique view of this Middle Eastern country. It is this year's first exhibition at Creative Macau, the latter being a project launched by the Institute of European Studies of Macau to raise the profile of the city's creative industries.
When: 2:00pm–7:00pm, January 11–March 2, 2018 (closed on Sundays)
Where: G/F, Macao Cultural Centre, Avenida Xian Xing Hai s/n, NAPE, Macau
How much: Free admission
For more information visit www.ccm.gov.mo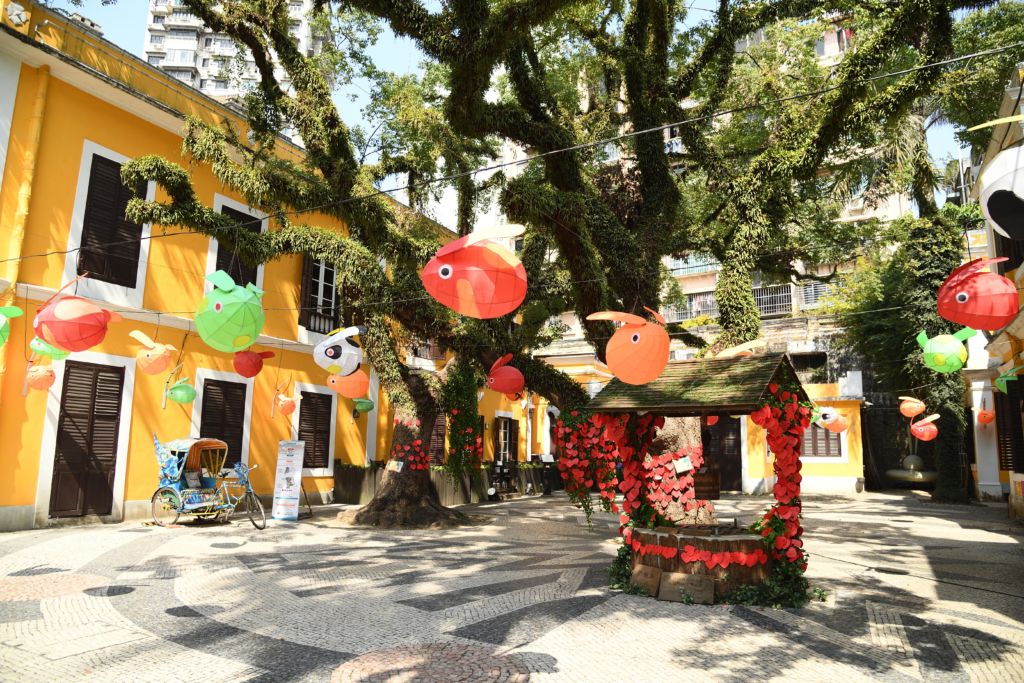 Did you know that the historic water well of the Albergue Courtyard turns into a wishing well to make New Year wishes under the romantic Marriage Trees? Simply toss a coin into the well and make your wish, you can even write it down and hang it on one of the trees. For the second year, Albergue Wishing Well is dedicated to raising awareness and funds for World Cancer Day on February 4. Visitors can make wishes for their loved ones who are undergoing a familiar situation for a smooth and speedy recovery. Net proceeds will be donated to World Cancer Day.
Be sure to tag #WeCanICan #WorldCancerDay #AlbergueHistoricWishingWell to help spread awareness.
When: February 1—March 4, 2018
Where: Albergue Courtyard, No. 8, Calcada da Ingreja Des S. Larazo, Macau
How much: Free admission
For more information please call +853 2852 2550 or visit their Facebook page.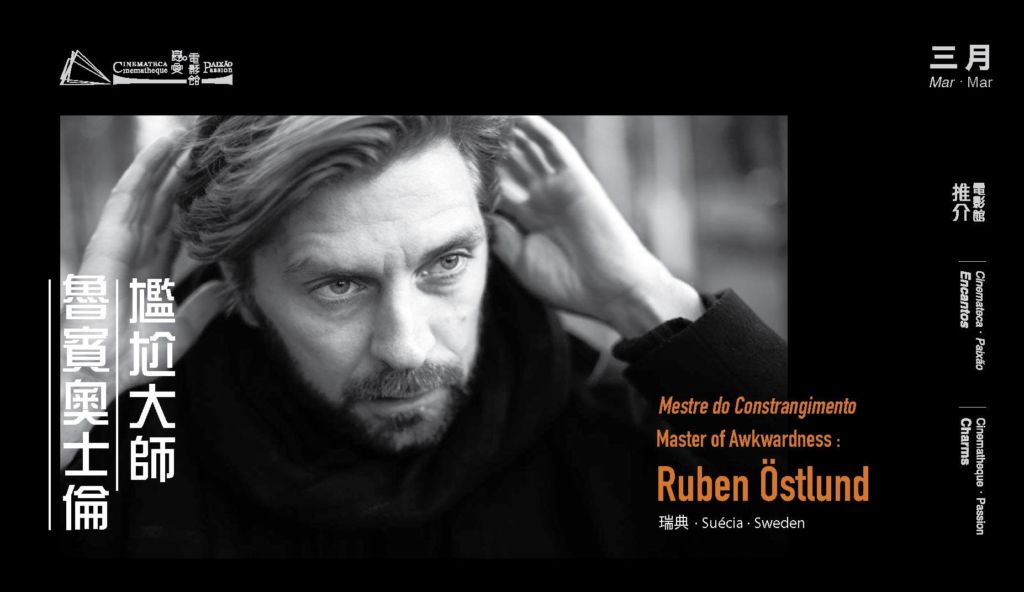 Ruben Östlund is known as the film master-to-be in that Nordic country. His new film "The Square" won the Palme d'Or in Cannes. In his films, Ruben always puts the characters through some awkward but provocative situations, revealing the banality of human nature. The Cinematheque proudly presents a mini-retro of Ruben Östlund, featuring all his five long feature films including the latest award-winning "The Square", plus the Berlin Film Festival – Best Short "Incident by a Bank".
When: March 1—11, 2018
Where: Cinematheque-Passion, 13 Travessa da Paixão, Macao
For more information please call +853 2852 2585 or email [email protected] or visit www.cinematheque-passion.mo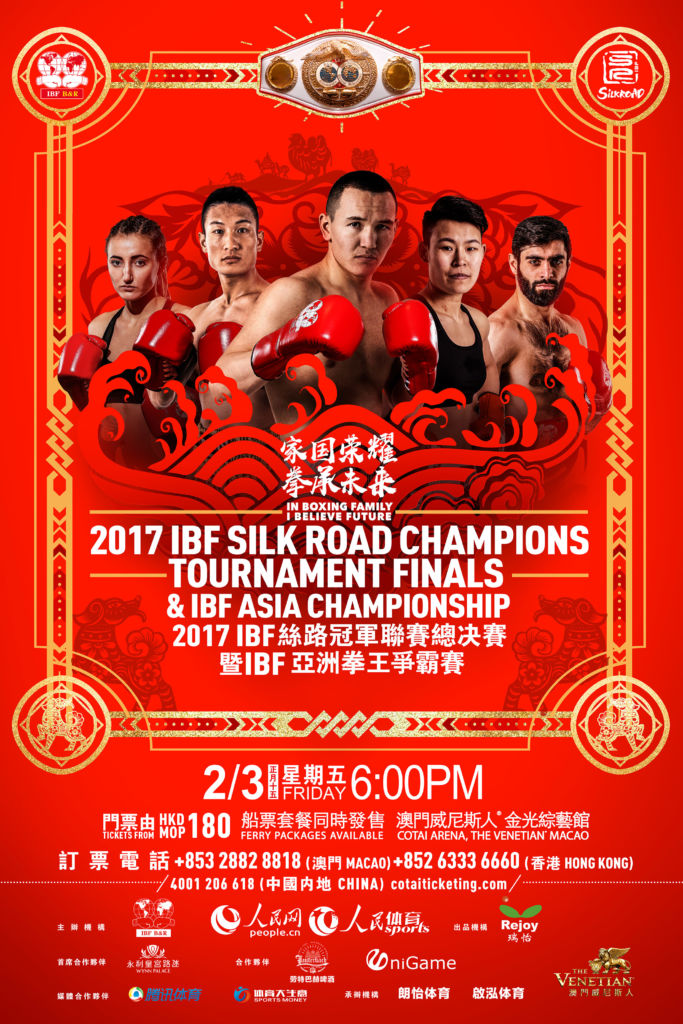 Golden belts are up for grabs at this year's championship where more than 20 contestants from China, the USA, Russia, South Korea, Thailand and the Philippines will exchange fists to bring home the prize. This year's tournament offers a thrilling card of a top-notch international boxing engagement. Don't miss this one-night event and grab your tickets today!
When: 7:00pm, Friday, March 2, 2018
Where: Cotai Arena, The Venetian Macao, Estrada da Baia de Nossa Senhora da Esperanca, Taipa
How much: MOP $26,800 (VVP), MOP $12,800 (VP), MOP $3,880 (A Reserve), MOP $1,680 (B Reserve), MOP $980 (C Reserve), MOP $580 (D Reserve), MOP $380 (E Reserve) ,MOP $180 (F Reserve)
*Admission will be granted only to persons aged 13 and above
For more details visit www.cotaiticketing.com, www.macauticket.com, and www.venetianmacao.com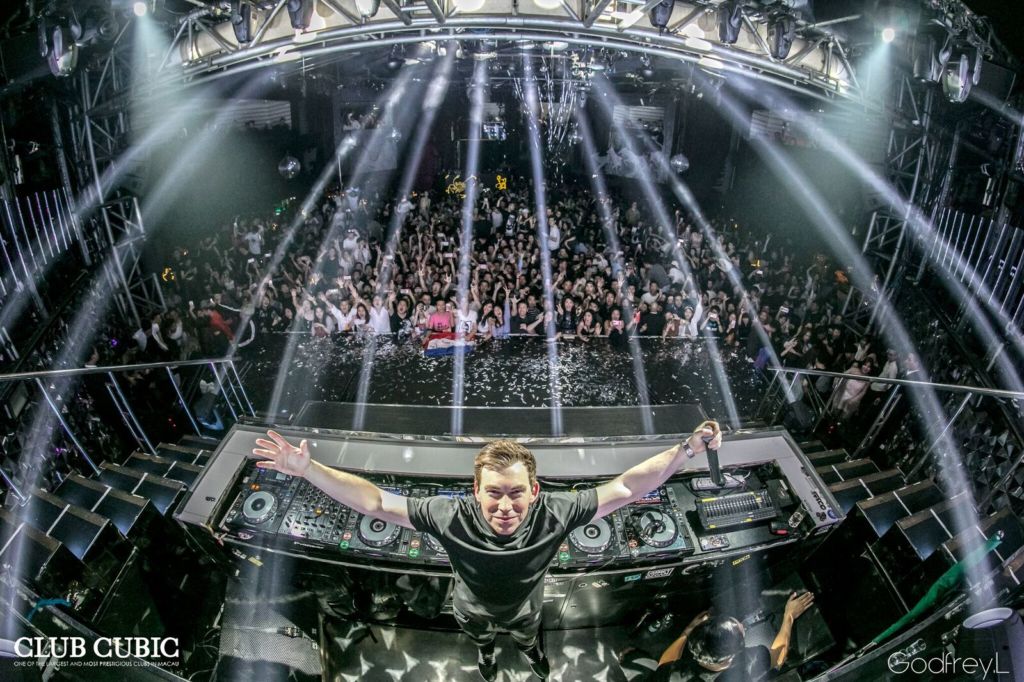 The Dutch superstar will be returning back to Macau for his 2nd China Residency show. Being the Top 5 of the DJ Mag Top 100 Djs 5th time in a row famous for his electronic dance music and his profile collaborations with his unforgettable performances there seems to be no sign of his shows slowing down. Tickets are half priced when purchased as an early bird so get them fast and have a blast!
When: 10:00pm–6:00am, Saturday, March 3, 2018
Where: Club Cubic, City of Dreams, Estrada do Istmo, Cotai, Macau
How much: MOP $480 (early bird) MOP $680 (advance) MOP $880 (at the door)
For more information please call +853 6638 4999 or email [email protected]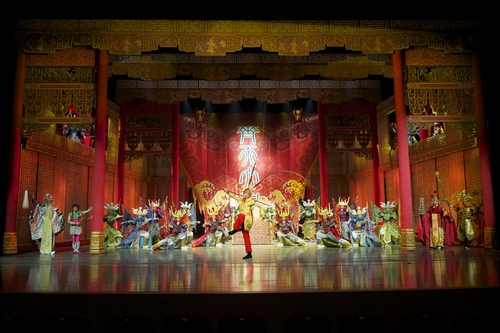 In celebration of the lunar year is an opera show with a combination of Chinese classical dances, traditional opera, and Shanxi Chinese local elements. The production takes the life story of three actors in an opera class to show feelings between mentors and disciples, fathers and sons and brothers, loving feelings, resentments and so much more. Using the modern thinking and viewpoints to trigger in the audience's reflections on the past and human nature as it reveals the meaning of "the stage as a small world, the world as a big stage".
When: 8:00pm, Saturday, March 3, 2018
Where: Macao Cultural Centre, Avenida de Xian Xing Hai, NAPE, Macau
How much: MOP $200, MOP $150, MOP $100
For more details, contact +853 2870 0699, www.macauticket.com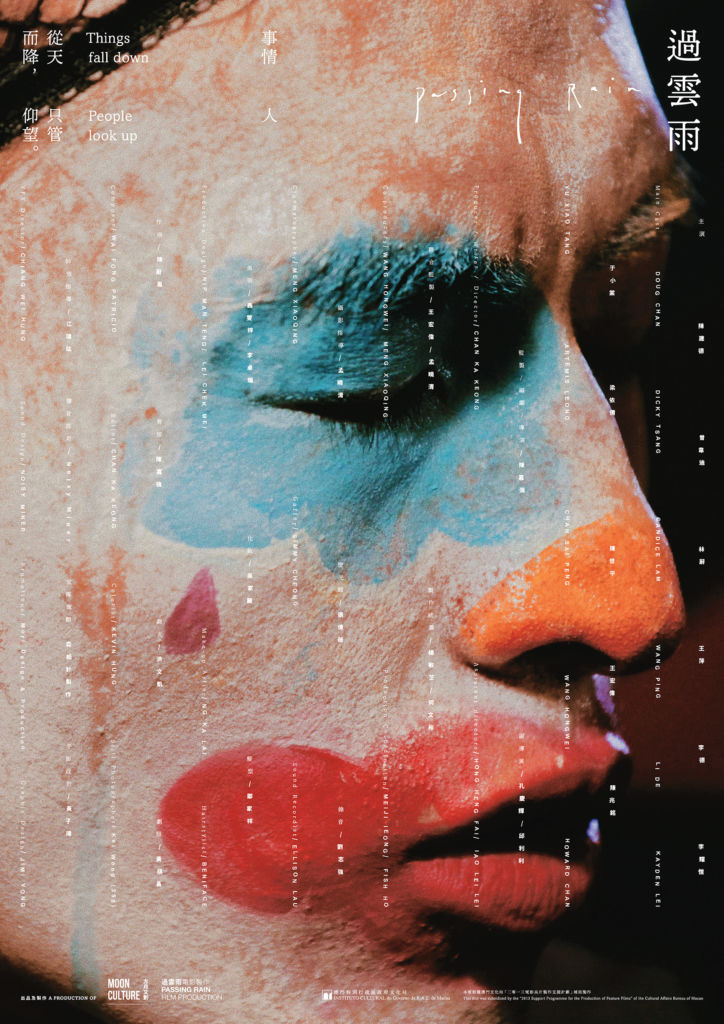 The Cinematheque-Passion will feature Chan Ka Keong's (Macau local director) first fiction feature with hearty celebration by Macau and overseas artists and cultural workers. The "Passing Rain" was selected work of "2013 Support Programme for the Production of Feature Films" launched by the Cultural Affairs Bureau of Macao S.A.R. Government. The promotional statement of the film says "The city is in a hurry and fate is caught off guard. Things fall Down. People look up."
When: March 3–15, 2018
Where: Cinematheque-Passion, 13 Travessa de Paixao, Macau
How much: MOP $60 (standard ticket), 50% discount full-time students or senior citizens aged 65
For more information please call +853 2852 2585 or email [email protected] or visit www.cinematheque-passion.mo
Tags