It's the last weekend of October! As we round up the month and head into the last stretch of the year and into the events season, there are loads of things to do taking place around town! There are new art exhibitions and a special event taking place at Mandarin Oriental, Macau, where wellness master Dominique Lonchant will be on hand to teach some breathing and healing techniques at The Spa. The Macau Government Headquarters will also once again open its doors during their annual open day which will make for a great family day out. Over in Hong Kong, the Wine and Dine Festival is celebrating its 10th anniversary, so why not head there and stuff yourself with the best gastronomy on offer in the city! This week is also your last chance to win a stay at one of the most distinctive resorts in Phuket, The Slate – enter our super exciting giveaway below!
Have a good weekend!
(See featured image above)
Discover a true sense of vitality, balance, and well-being as wellness master Dominique Lonchant guides you through a series of relaxing treatments at The Spa in Mandarin Oriental Macau. Lonchant is the author of several books about the importance of breathing, including "The Art of Breathing" and has a vast knowledge on the benefits of yoga and breathing techniques.
When: October 29–November 3, 2018
Where: The Spa, Mandarin Oriental Macau, 945 Avenida Dr. Sun Yat Sen, NAPE, Macau
For reservations, please contact The Spa by calling +853 8805 8588 or email them

Local artist Ng Fong Chao is having his works exhibited in an event curated by Alice Kok and organized by AFA Association. Within the period of the last two years, Fong Chao has been through two major events in his life: the death of his father and the birth of his son. The experience of his father's passing has had a tremendous resonance in Fong Chao's life. Since Macau AFA has invited him to hold a solo exhibition, he has taken the occasion to create a new series of artworks dedicated to his father, revealing in front of us the depth of his reflections upon the subject of life and death – two intrinsically interdependent subjects.
Reaching middle age, Ng Fong Chao does not rebel just for the sake of it. In this season of change, he reflects upon decades of art practice in his life and reaches out for a mid-term assessment. He examines the proposition of life and death through the artistic means and life itself is his material. In the video installation artwork "Final Note" he filmed the final words of his dying father in a video. Death is not the end but a transition. In the work "Speech without Words", both the deathbed testament of his father and the baby babbling sound of his six-month-old son were recorded and translated anew with the voice translation application on a smartphone. These unreadable translated sentences are printed and honorably framed on the wall. Through the artistic way of thinking, the artwork is a solemn response by the artist toward the interminable cycle of life and death.
When: October 26–November 25, 2018
Where: Macau Art Garden, 265 Avenida do Dr. Rodrigo Rodrigues, Macau
How much: Free admission
For more information, check AFA's website or call them on +853 2836 6064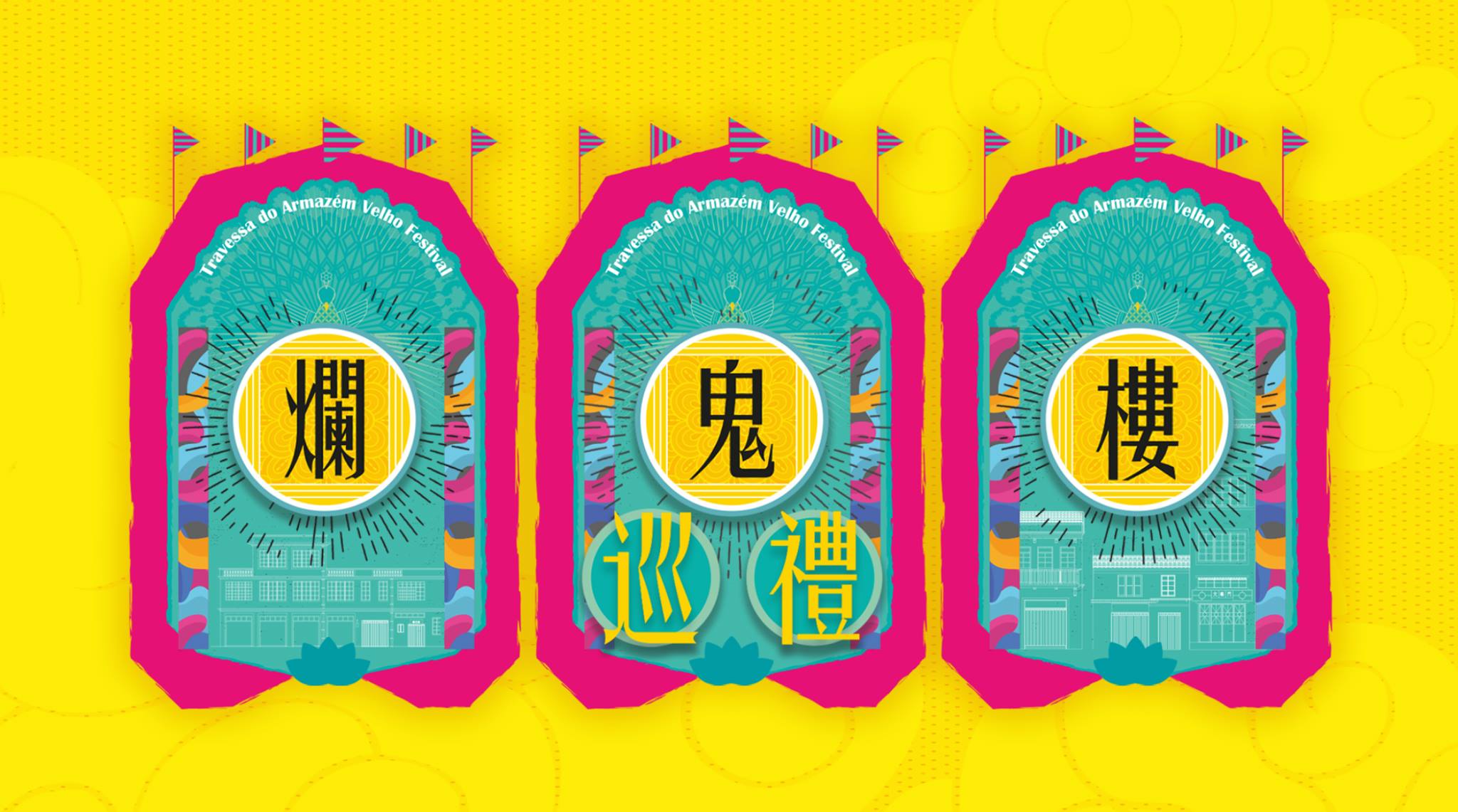 Travessa do Armazém Velho is one of the oldest streets in Macau, located in Rua dos Ervanários (pronounced Guan Chin Kai). October 2018 will see Travessa do Armazém Velho transformed, with a new festival to color every weekend and enhance it by mixing place-based local culture with new modern entrepreneurship.
During the entire month of October, a series of ceremonies and activities will be held every Saturday and Sunday, including Rickshaw experiences, traditional clothing rental and filming, traditional craftsmanship experiences, site tours, and art exhibitions. Also, a "Happy Chinese Shortbread Trolley Competition" will be held on the opening day, with a "Halloween Special" on October 27 and 28. Experience this old Macau business district by joining their time machine in a flashback to the 1960s and 1970s Macau.
When: Every Saturday and Sunday, October 6–October 28, 2018
Where: Travessa do Armazém Velho, Rua dos Ervanários, Macau
How much: Free admission
For more information visit the event's Facebook page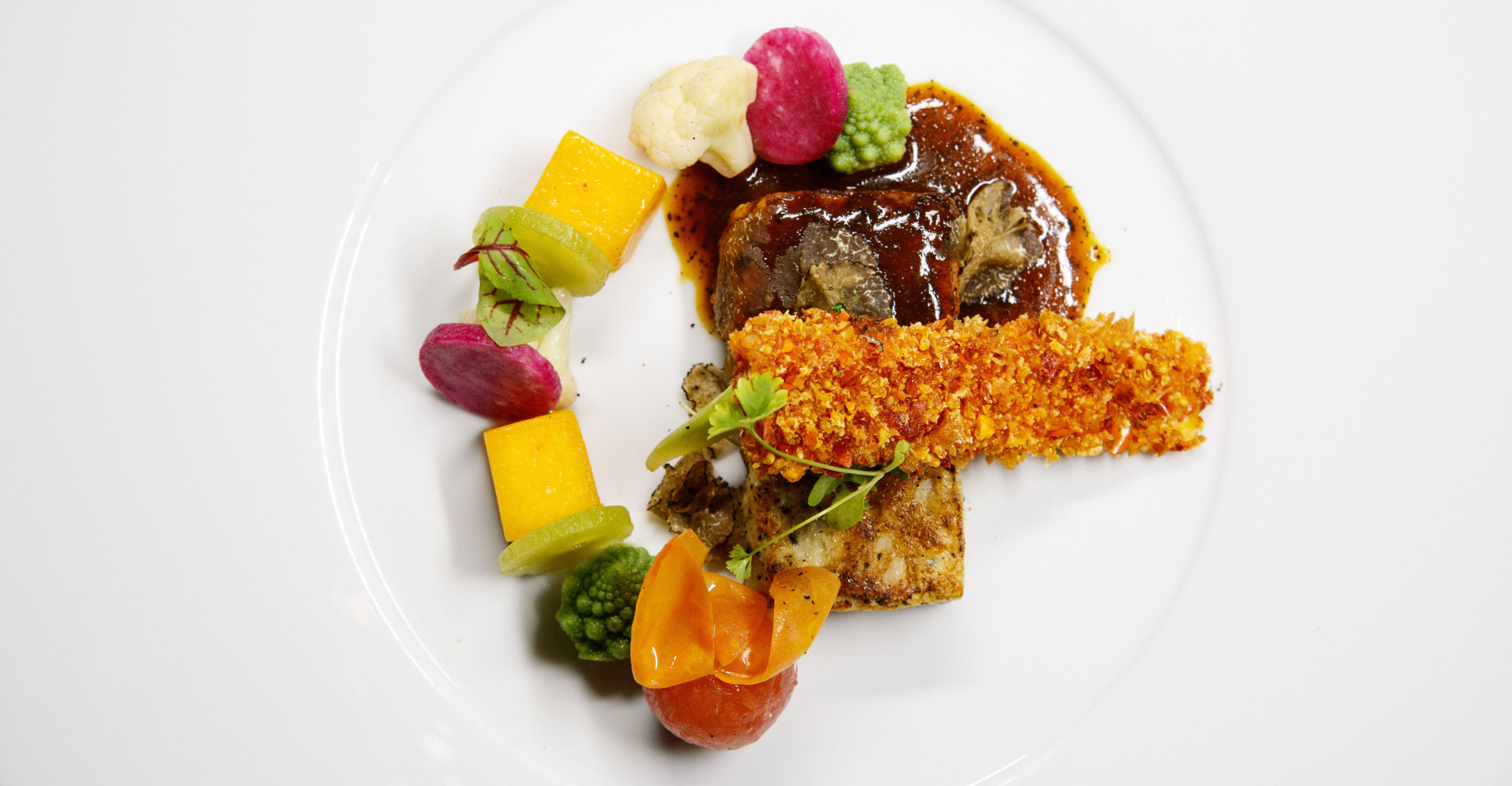 Celebrating its 10th edition, the CCB (Asia) Hong Kong Wine & Dine Festival returns with world-class food, drinks, and entertainment, all to be held right alongside the stunning Victoria Harbour skyline. Aside from wine-pairing meals designed by master chefs and tasting classes by industry experts, there will be about 450 booths featuring everything from single malts to single-origin coffee to keep your palate refreshed.
Organized by the Hong Kong Tourism Board (HKTB), this edition features 10 new highlights, including 10 food and wine zones, a "2009 Vintage" series to commemorate the 10th birthday, Chateau wines from several regions (including Burgundy, Croatia and Russia as first-timers), and much more. One major expected highlight is the 10-Michelin-starred dinner: an event where five visiting master chefs, who have been awarded a total of eight Michelin stars, will collaborate with two renowned Hong Kong chefs from (both one-Michelin-starred) restaurants Man Wah and Mandarin Grill + Bar to concoct a highly anticipated wine pairing banquet with eight courses, fusing Chinese, Thai and French elements. There will also be a birthday party with prizes valued at over HKD $1 million, an "international street eat zone", where specialists in street food will tailor unique dishes, and the "coffee fiesta" area, dedicated to showing what Hong Kong has best, regarding coffee and pastry shops. To make everything easier, e-payment will be available for convenient purchases.
When: Thursday–Sunday, October 25, 2018
Thursday: 7:30pm–11:30pm;  Friday and Saturday: 12:00pm–11:30pm; Sunday: 12:00pm–10:00pm
Where: Central Harbourfront Event Space, Hong Kong
How much: Admission fee: HKD $30 (HK $15 for seniors aged 65 or above and children aged three to 12); Classic Wine Pass Lite: HKD $100; Classic Wine Pass: HKD $200; Perfect 10 Passport Pass: HKD $800. To know what each pass includes, visit the event's ticketing page.
For additional information, check the event's website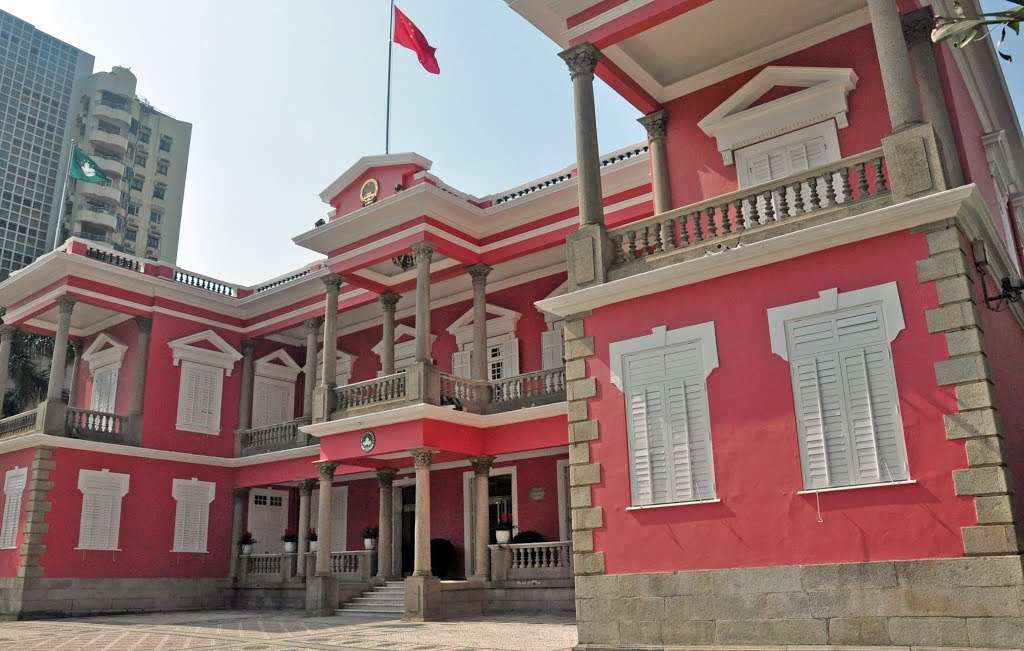 This year's Government Headquarters Open Day sessions are being held over the weekend on October 27 and 28. Expect to be delighted by performances including tunes from the Public Security Police Force Music Band, as well as a sizeable floral exhibition by the Government Headquarters' main entrance. Guided tours are provided during the two days, covering the upper floor of the Government Headquarters – a building also known as the Protocol Palace – plus a photo exhibition in the Multi-purpose Room. Bring your kids and enjoy an original afternoon while visiting a local site few have the opportunity to see.
When: 9:00am–6:00pm, October 27–28, 2018
Where: Macau Government Headquarters Sede do Governo da RAEM, Avenida da Praia Grande, Macau
How much: Free admission
For additional information, check the government's official website or call +853 2872 6886

This exhibition will feature nine works by renowned local painter and calligrapher Che Ho. It will include five calligraphy works and four paintings donated last year by Che Ho. Organized by the Macao Art Museum (MAM) of the Cultural Affairs Bureau, the Exhibition of New Works in MAM Collection changes their new artist in focus often, and Che Ho's work will be on display until April 2019.
Che Ho served as a consultant for several art associations in Macau and has held numerous exhibitions on both sides of the strait. Through the fusion of Chinese and Western cultures and arts in Macau, Che Ho applies in his works through the combination of the concepts "using Western techniques in Chinese painting" and "applying ancient skills to today's art", aiming to explore innovation and integration so as to create his own style. His works showcase a profound traditional basis as well as distinct elements of its time and have earned him numerous accolades.
His Chinese calligraphy work Jing Huan Xian Qu (Fairy Melody) was awarded the first prize at the fifth Collective Exhibition of Macau Artists. He also won gold medal at the 1990 International Calligraphy and Seal Engraving Exposition, the gold medal at the "Confucius Cup" International Painting and Calligraphy Exhibition, the gold medal at the Cross-Strait Four Regions' Exhibition, and was awarded at the exhibition of the Japanese Calligraphers Society. The piece was also included in the volume "A Panorama of International Contemporary Calligraphy and Seal Arts", among others.
When: 10:00am–7:00pm (open daily), October 26, 2018–April 14, 2019
Where: Special exhibition room 4, 3/F, Macao Museum of Art, Avenida Xian Xing Hai, NAPE, Macau
How much: Free admission
For more information, call MAM at +853 8791 9814 or check the event's official website
---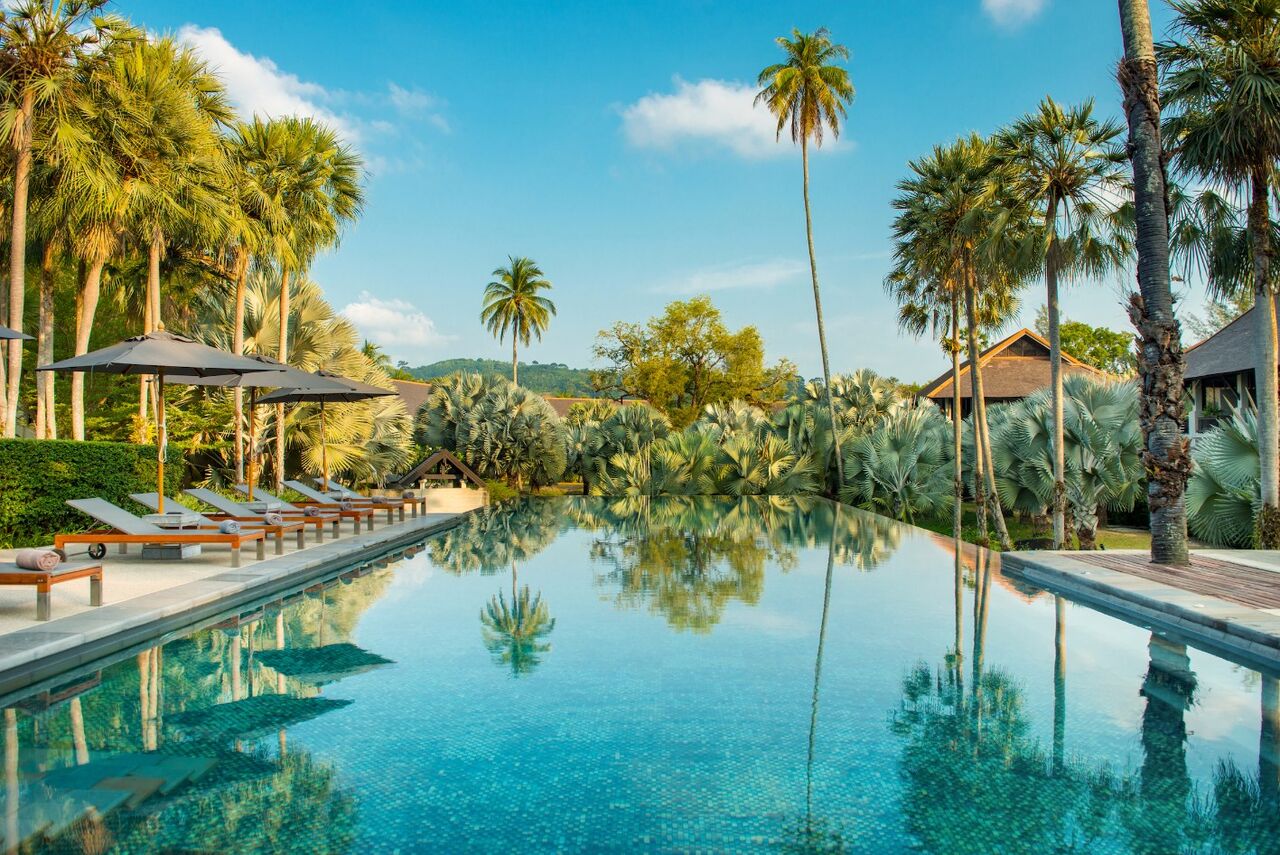 WIN AN UNFORGETTABLE HOLIDAY AT THE SLATE IN PHUKET!
We're always on the lookout for good deals, bargains and prizes for our readers. Since the temperatures haven't quite dropped enough yet, we thought we'd give you the chance to extend your summer with a stay at one of the most distinctive resorts in Phuket, The Slate. Phuket is only a short flight away, and you could be there checking in, in less than half a day if you enter our super exciting giveaway!
The luxuriously-crafted resort is nestled on the sheltered shores of Nai Yang Beach and cradled by Sirinat National Park. Boasting an all-suite and villa setup, The Slate is inspired by Phuket's tin mining heritage. They offer 177 accommodation choices, with seven exquisite Private Pool Villas, eight dining venues, three swimming pools, an award-winning spa and a host of other facilities and services across a 35-acre Bill Bensley designed landscape.
If you win our giveaway, you could be stepping into the open-air lobby, which is technically just a few hours away from Macau. After you check in you will be whooshed to your Pearl bed suite studded with sophistication, featuring fine interiors and amenities. Don't hang in the comfortable room too long, as magical dining destinations and stunningly-designed azure pools (yes, more than one) around the resort await you. You can have all this and call it home for three days and two nights for free. This once in a lifetime competition has a total value of THB $30,000 which converts to MOP $7,403.69! How's that for a holiday treat! What are you waiting for? Enter now! Good luck!
GIVEAWAY DETAILS
Includes three days and two nights in The Slate's Pearl Bed Suite
Includes daily breakfast for two guests
Round trip airport transfer
Does not include flight tickets or other meals
CONDITIONS:
Validity from November 1st, 2018–October 31st, 2019
Blackout dates: December 10th, 2018–February, 10th, 2019
Subject to availability and advance reservations are required via [email protected]
Please see additional terms and conditions on the giveaway page
Tags