With so many things happening in town this weekend, we're wondering if you'll have time to attend all of them! From the colorful Lusofonia Festival–including music performances, games and Portuguese food goodies–to the 5th Macau International Lantern Festival, this is also one of the only weekends when you can visit the Macau Government Headquarters! With music and dance performances, an exhibition, and more happening all over Macau, it sounds like this weekend is one to enjoy with the whole family! Grab a beer at Senado Square while listening to jazz, check out art exhibitions or attend a concert. There's so much to do so make sure to plan ahead and make full use of your time this weekend in Macau!
(See featured image above)
The program of this edition of the festival is as diverse as its previous installments. Different booths by Portuguese-speaking communities from ten countries or regions, namely Angola, Brazil, Cape Verde, Guinea-Bissau, Goa, Daman and Diu, Mozambique, Portugal, São Tomé and Príncipe, East Timor and the Macanese community, will be set up, introducing their countries or regions' traditional music, geography, arts and crafts, customs, literature, tourist information, and gastronomy. João Gomes and Band, Gabriel, Inova Band, Groove Ensemble 2 Band, 80&Tal Band, Francois & Rita, Fado and Portuguese Popular Music Group and Fabrizio Croce are some of the bands performing this year.
On each day of the Festival, local Portuguese-speaking artists will perform different styles of music and dance on the main stage of the Festival and soft music on the stage installed in Carmo Square. In addition, the Festival temporary restaurant will serve Portuguese dishes at lunch and dinner time, namely typical Portuguese grilled food and specialties of the various participating Portuguese-speaking countries and regions. There will also be a kiosk installed in the venue serving typical Portuguese snacks and drinks. Furthermore, visitors of all ages can participate in traditional Portuguese games, including wooden ski run, rope pulling and others which will be held at Carmo Square on Saturday and Sunday afternoon.
When: Lusofonia – October 16–18, 2020
Partyfonia – 10:00pm–4:00am, Friday and Saturday, October 16 and 17, 2020
Where: Lusofonia – Taipa Houses-Museum and Carmo area, Avenida da Praia, Carmo, Taipa
Partyfonia – Afrikana bar, Fisherman's Wharf, Avenida da Amizade e Avenida Dr. Sun Yat-Sen, Macau
How much: Lusofonia – Free admission
Partyfonia – MOP $80 per person (including one drink)
For more information, check this website and for the full program, check here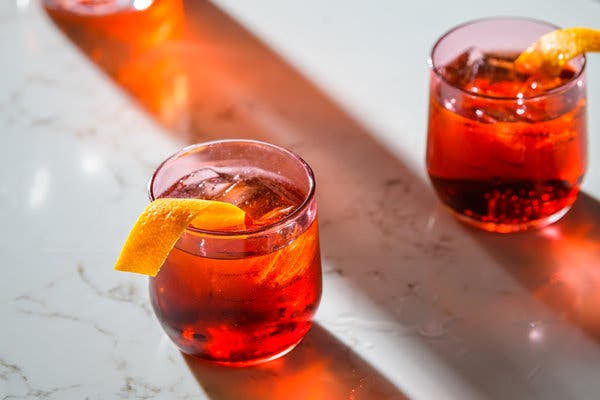 Love Campari cocktails but haven't had the chance to try some? Well, you're in luck because Vida Rica Bar is having a Campari cocktails promo! Campari, Italy's iconic apéritif, has always symbolized pleasure. Their in-house mixologist was inspired by the intense aroma and flavors of this drink to craft creative cocktails for their discerning guests. Whether you love Campai cocktails or want to try some new flavors, gather the gang and head to Vida Rica Bar this October!
When: From 5:00pm onwards, October 1–31, 2020
Where: Vida Rica Bar, Mandarin Oriental, Macau, 945 Avenida Dr. Sun Yat Sen, NAPE, Macau
For more information and reservations, call Vida Rica Bar at +853 8805 8928 or send an email to [email protected]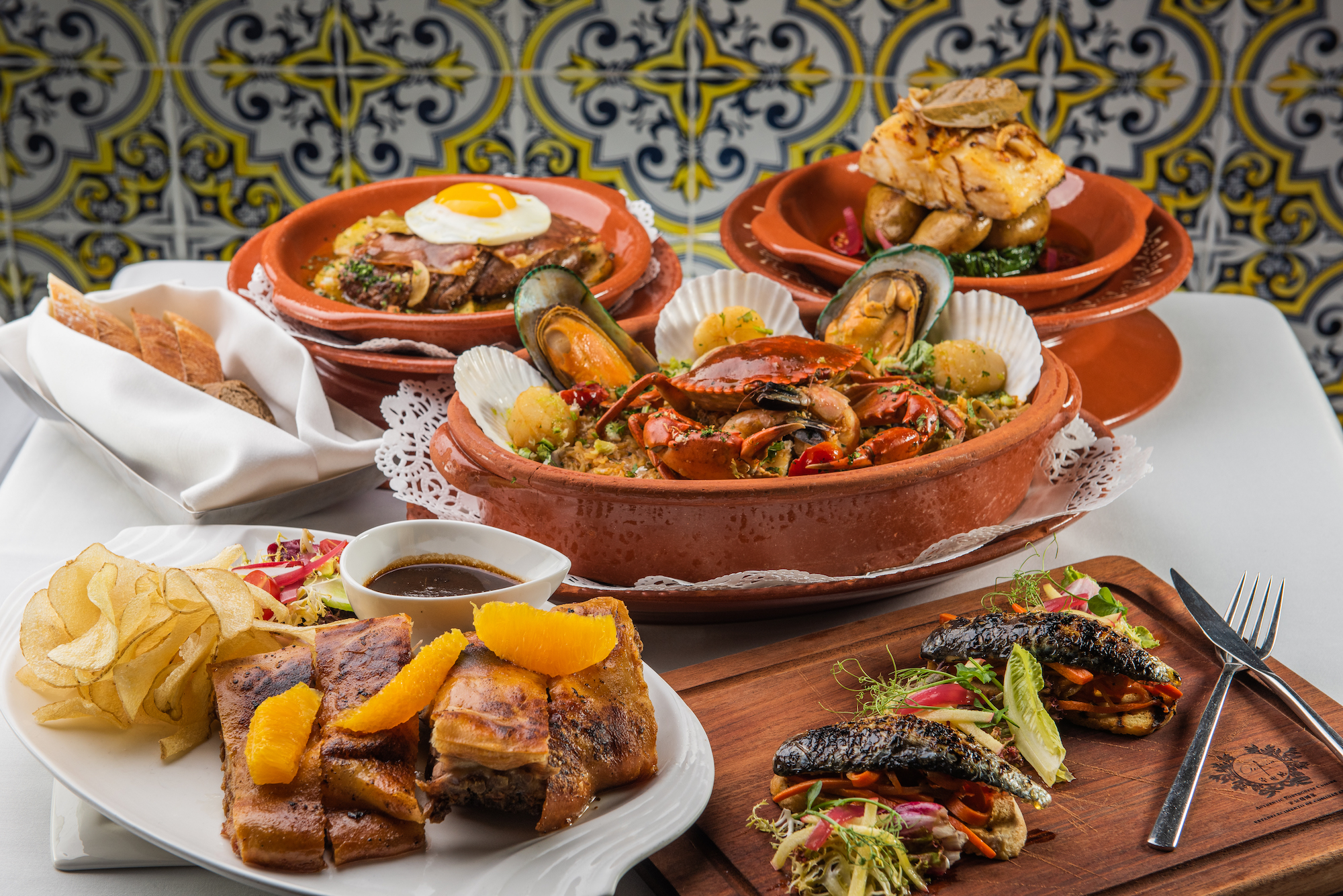 Nestled in Taipa Village, António is a Portuguese restaurant serving traditionally made dishes from its country of origin. With classic decor and delicious dishes, it welcomed a new chef since March 2020. David Abreu is Portuguese and has worked at a myriad of places, with his last collaboration being the three Michelin starred restaurant in Berkshire (England), Waterside Inn.
There he learned discipline and rules with some of the best from the food world; previous experiences brought him the inspiration and an incredible sense of creativity. Overall, the importance of never giving up and to always strive to get and be better at this craft. We sat down with the chef–over some of his newest creations–at António to chat about what's next and how he's enjoying this new Macau chapter.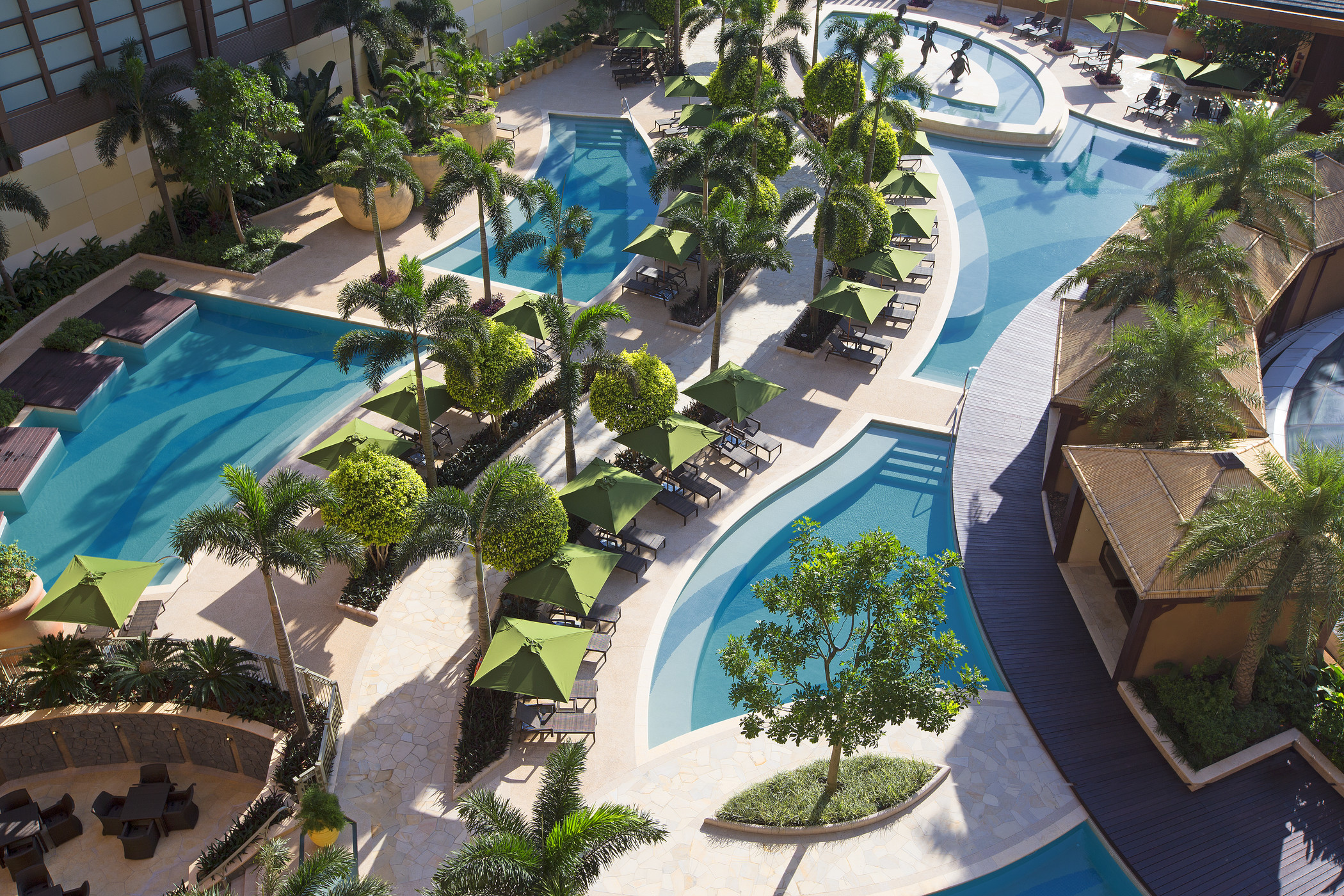 If you're looking to escape over the summer, we guarantee you that there's no need to venture far. Macau is teeming with world-class hotels and resorts that are offering incredible deals so you can have an unforgettable staycation right here in the city.
We also love that they have upheld strict safety measures to protect you and your loved ones. Enjoy and explore our spectacular Macau through the incredible experience of a well-deserved staycation!

The Protocol Palace and the garden of the Government Headquarters will be opened to the Macau public this weekend, on 17 and 18 October from 9:00am till 6:00pm. There are several activities and themed shows taking place under the theme "Happiness is All Around" flower show. There are also dance performances, "Macao's Golden Era" photography exhibition, performances by the Public Security Police Force Band and more!
During the Government Headquarters Open Day, visitors will be arranged to enter the premises from the right side of the Protocol Palace on Travessa do Paiva. After completing the security check, visitors may proceed to the Multi-purpose Room and the Lotus Room on the ground floor along the designated route, and then walk up the marble staircase to the upper floor where the Grand Hall, the Green Hall, the Yellow Hall and the Blue Hall are located. Before leaving the building through the main entrance, visitors will walk by the garden which is beautifully landscaped. During the visit, please follow the signage and the instructions of on-site staff.
When: 17–18 October, 2020
Where: Macau Government Headquarters, Sede do Governo da RAEM, Avenida da Praia Grande, Macau
How much: Free admission
For more information, check this website. For information on the schedule of activities, check here

The fifth edition of the Macau International Lantern Festival takes on an even more meaningful for locals and visitors alike as it offers everyone the opportunity to celebrate two momentous holidays together – National Day and Mid-Autumn Festival. Renowned Macanese architect and artist, Carlos Marreiros, has created more than 20 monumental art installations themed as "Tomorrow Will be Better" and "Happy Together" to light up the skies of Macau all throughout the month of October.
On the Waterfront Promenade of One Central Macau, there are six giant luminous lantern sculptures, entitled "Happy Together: Macau Lights Up in Joy and Hope", crafted in the shapes of vintage toys to evoke a heartwarming sense of nostalgia. Lanterns such as the 'Happy Clown Toy', 'Robot Darling', 'Childhood Soldier of Fortune', and 'Love Galo' are reinterpreting classic toys and transforming the Waterfront Promenade into a lively children's playground. These lantern sculptures not only serve as a reminder of joyful childhood dreams, but also symbolise a bright future that everyone can heartily look forward to.
When: October 1–31, 2020
Where: Macau International Lantern Festival – Waterfront Promenade of One Central Macau, Avenida de Sagres, Nape, Macau and Lakeside Promenade of Wynn Macau, Rua Cidade de Sintra, Macau
Themed afternoon tea – Café Esplanada, Wynn Macau, Rua Cidade de Sintra, Macau
How much: Free admission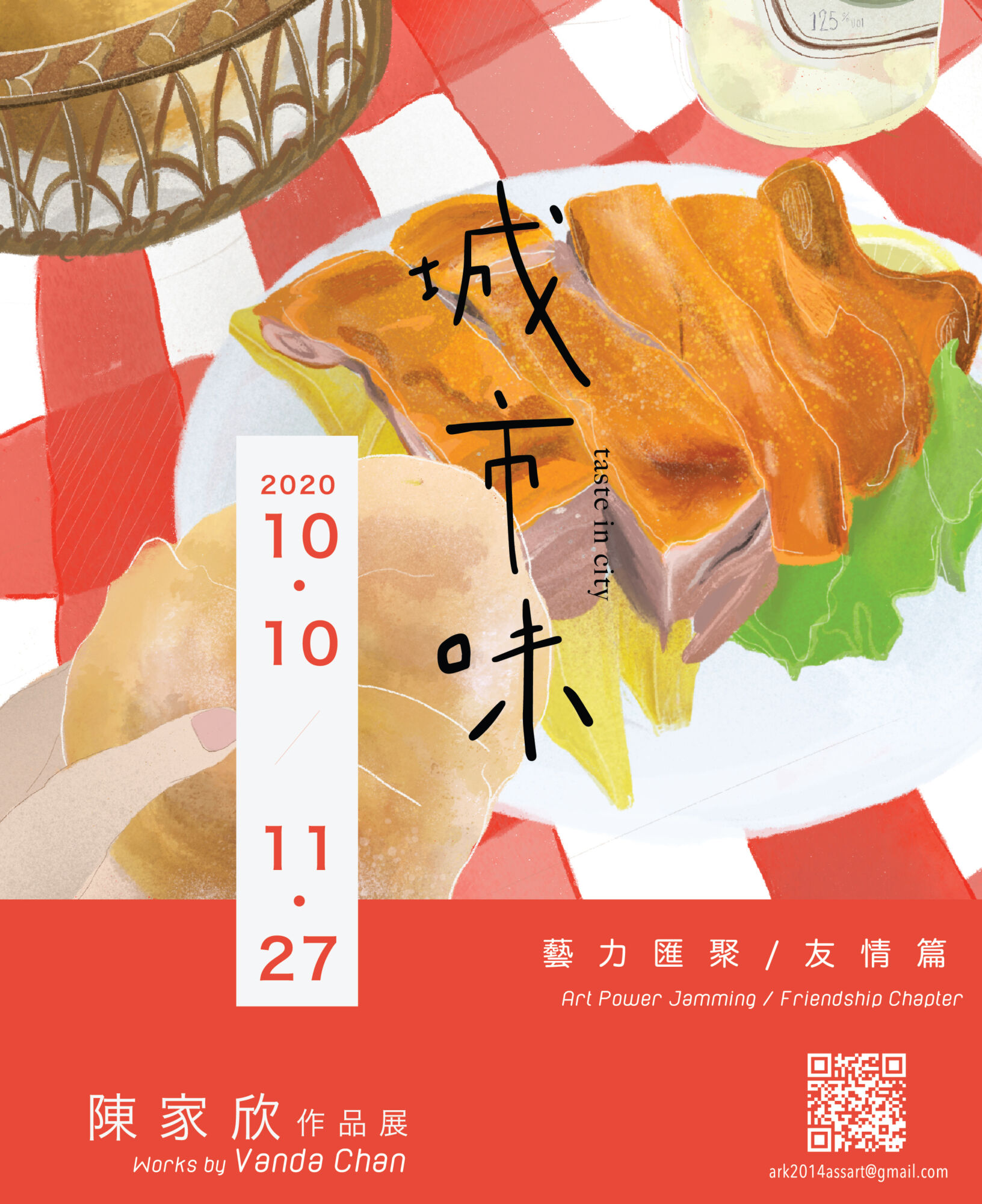 Ark-Association of Macau Art (the "AAMA") exclusively presents an art program entitled "Art Power Jamming", under the theme of "Friendship Chapter". The program, which is sponsored by the Macao Foundation, and supported by the Creative Industries Promotion Association of St. Lazarus Church District and 10 Fantasia, features seven unique shows presented by six Macau artists (members of AAMA) with diverse backgrounds. The exhibition series runs from August 2020 until July 2021.
"With the rapid development of the city where Chinese and Western cultures co-exist, you will encounter different kinds of small shops hidden in the corners of the city. They are still working hard to create a unique taste of this city. From a child to growing up to work in this society, I visit some small shops and eateries occasionally. It might be caused by my childhood taste preference, KOLs' recommendation, time limitation which makes me eat simply, or evoking the nostalgic taste or remembrance of someone! Perhaps the city has lost its nostalgic flavor. Whether there is still human touch or not, I still love to savor the unique taste of this city," the artist explains.
When: October 10–November 27, 2020
Where: Creative Industries Promotion Association of St. Lazarus Church District, 10 Fantasia, 10 Calçada da Igreja de São Lázaro, Macau
How much: Free admission
For more information, check the organizer's Facebook page

During these hot days, why not visit the outdoor café at Macau's famous landmark Senado Square, and order a cold drink and enjoy some snacks! It is the perfect spot for having a cool break and taking some beautiful photos! There is even a live jazz show every night from 7:00pm to 9:00pm, adding some culture and romance to your summer nights.
Senado Square fills up with music performances while people laugh and drink beer, juice, or have cool snacks at this Macau landmark close to many eateries, cool bars, and other historical venues.
When: Fridays–Sundays, 4:00pm–10:00pm, Mondays–Thursdays, 5:00pm–10:00pm, September 1–October 25, 2020
Where: Senado Square, Largo do Senado, Macau
How much: Free admission
For more information, check their website, send an email to [email protected] or check their Facebook page

At this exhibition, the artist, Kim Mok, displays more than twenty watercolor works, which record some of the scenes she saw while traveling. The works also depict some old streets and narrow alleys in Macau and show her feelings for those old buildings that have disappeared. Last year, she chose to return to the city where she lived, Brighton, and hold her first solo exhibition. Her purpose is to take Brighton as a starting point for her art exhibition. This time, she wants to continue this exhibition in Macau. In addition, to show the public scenes that she recorded during her travel, she also hopes to take this opportunity to promote watercolor art and let more people get to know her and her works.
Tired of an immutable life? Hate that you always go the same way and make the same mistakes? A trip away challenges your own habits and opens up your perspective and flexibility in looking at things. It lets you temporarily break out of that boring routine, re-plan your own direction, and inject new energy into your future", the exhibition's curator explains.
When: October 10–30, 2020
Where: Green Houses, 55-57 Avenida Coronel Mesquita Road, Macau
How much: Free admission
For more information, check the event's Facebook page

South factory presents "Bobby Cries" at Live Music Association. A series of bands perform in LMA on October 16, 2020, on a weekend to remember! Line-up includes fantastic, talented local bands, Koff, B記, Cancer Game, Amulets and the Free yoga mats. There's also a lucky draw of six tickets, so follow South Factory Instagram for more details on this.
When: Starts at 8:00pm, Friday, October 16, 2020
Where: Live Music Association, 50 Avenida do Coronel Mesquita, San Mei Industrial Building 11B/F, Macau
How much: MOP $120 per person in advance (includes one drink)
MOP $150 per person at the door (includes one drink)
For more information, check the event's Facebook page
Tags