This weekend, experience all the cool things happening around Macau! Brides and grooms out there, we suggest heading to the 'Enchanted, Romance' – Grand Hyatt Macau Wedding Fair to check out all their offers for the perfect wedding day! Even if you're not getting married this year, why not visit and get some ideas for the future or your soon-to-be-wed best friends? June also means the Dragon Boat Races, which takes place this weekend as well. If you want to know more about the history of this tradition, check our article on it, Historical Dragon Boats Keep Rowing This Year.
Take the whole family on a journey through a colorful, busy, and traditional competition! With summer comes sunbathing and freshening up, so be sure to check out our article on the best swimming pools in Macau. There are also exhibitions, cultural happenings, and activities for the whole family. Keep reading and know all there's to do this weekend in the city.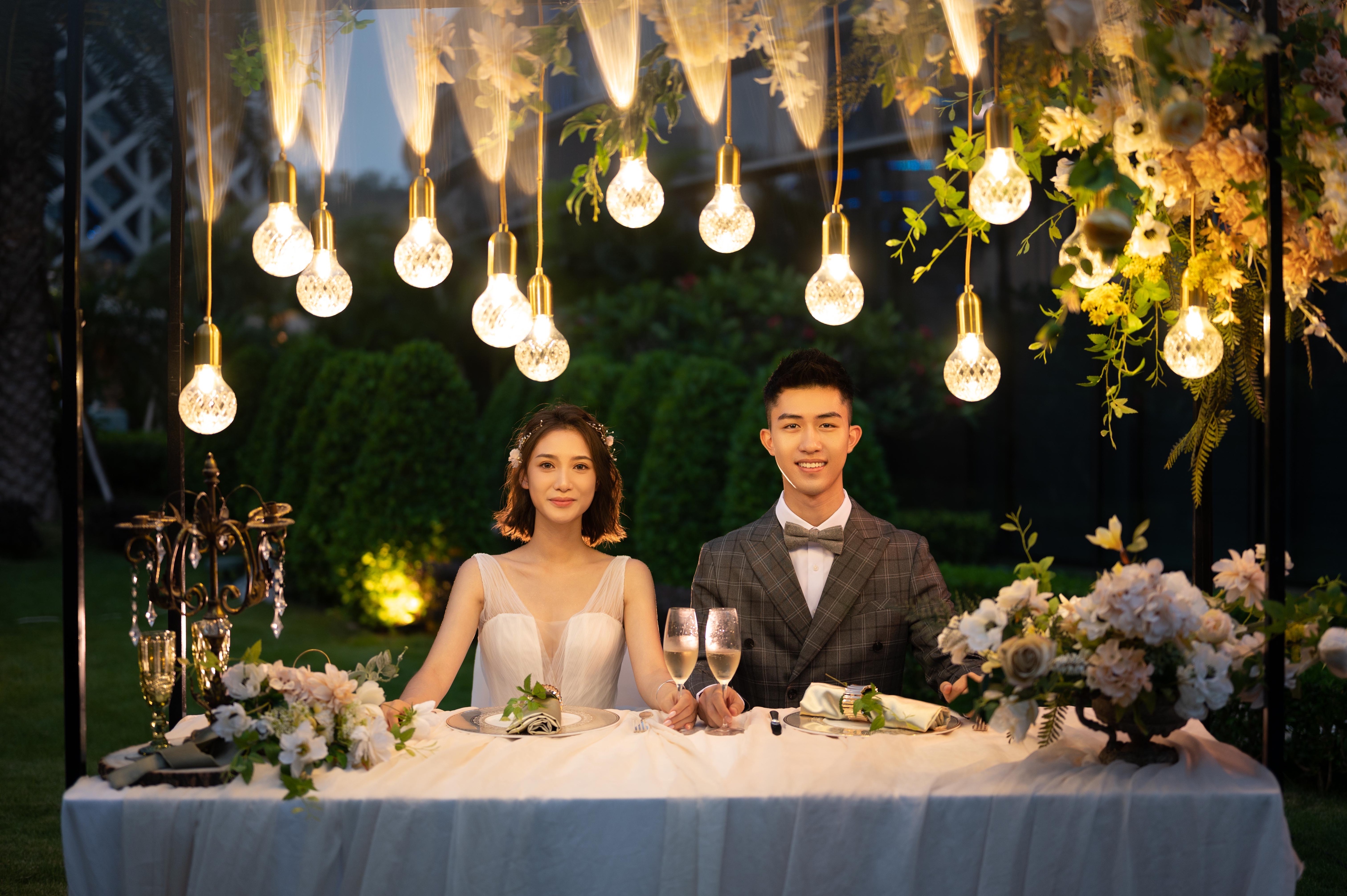 Grand Hyatt Macau will host the "Enchanted, Romance" wedding fair from June 12 to 14, showcasing an array of romantic banquet venues, professional wedding products and services, and decorations for brides and grooms. Couples looking to tie the knot can envision their big day in the hotel's gorgeous venues.
This wedding fair has a forest theme featuring romantic banquet venues, professional wedding products, and services along with decorations for any kind of wedding. Immerse yourself in their forest-themed decorations with twinkling lights and it'll make you feel like you're having a lush fairytale wedding. Craft the wedding of your dreams from the most minor of details–table and flower settings, canapés, and signature drinks, to your choice of venues, whether outdoor or indoor.
Banquet venues showcased include the Grand Ballroom, Salão do Teatro, outdoor green lawn, and the outdoor terrace of the 37th Floor Grand Club. Couples can wander through these venues and see for themselves how their wedding would look like and the memories that can be made.
Four color-themed table and floral setups will be shown at the wedding fair which includes blonde gold and khaki, turquoise, magnificent red, and glitter orange. You'll be able to see the details put into the table arrangement and setting for your wedding guests.
Additionally, the honeymoon suite, bridal room, and mahjong room are also available for you to experience.
There will also be leading experts and brands in the wedding industry present such as Miss White Bridal House, Table Decor & Lifestyle, Dots Production, Here Studio Makeup Studio, DFS jewelry and fashion, and also, a tailor-made underwater photography package at the City of Dreams, The House of Dancing Water!
When: 2:00pm–8:00pm, June 12–14, 2021
Where: Grand Hyatt Macau, City of Dreams, Estrada do Istmo, Cotai
How much: Free entry
For more information and reservations, please contact +853 8868 1751 or [email protected]
The summer is about to get a lot hotter, and it seems there is no escape from the blazing sun. Even if an overseas trip seems a little far off, luckily, Macau is full of resorts and experiences to help you unwind and pretend you're on vacation. Best yet, you don't even have to check into most hotels to take advantage of their generous and tempting offers, with dining, pool, and gym facilities often open to outside guests for a small fee. So fill in the health declaration, get your sunscreen, bathers, and sunnies ready–it's time to dive in! Here are the best Macau pool deals this summer.
Read the full article here: To Dive For: Best Pool Deals This Summer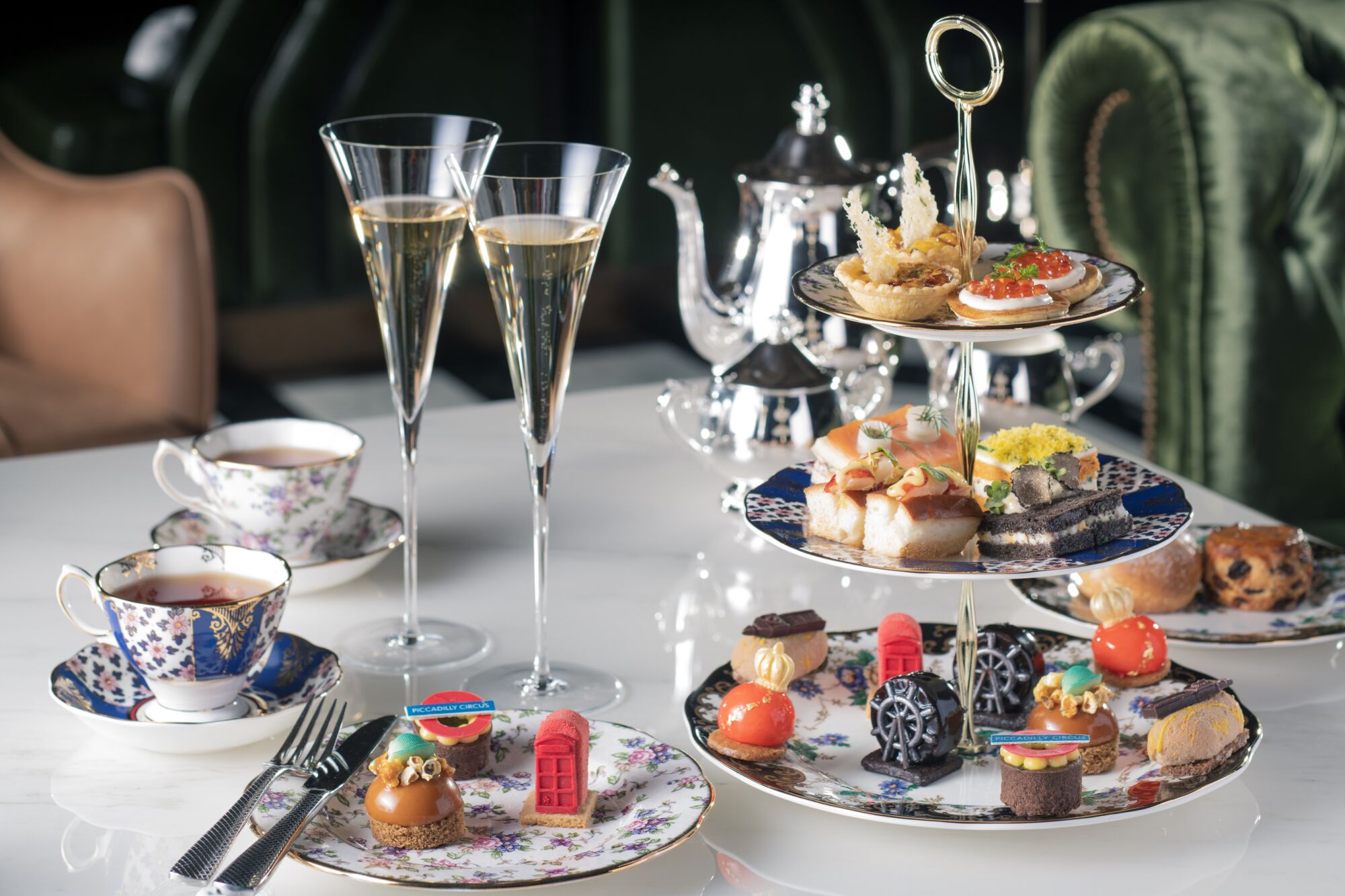 The St. Regis Bar is crafting a London-themed luxurious treat that'll leave everyone craving for more. The St. Regis x Royal Albert 100 years Afternoon Tea Set–now available every day–includes sumptuous and delightful bites such as smoked salmon roe with créme fraiche, blinis, and chives, but also quiche. As for choices of sandwiches, there's Boston lobster with lemon vinaigrette, truffled egg mayonnaise and micro watercress, English cucumber with minted cream cheese, and more. On the sweet side, guests will be able to enjoy an array of freshly baked scones, Big Ben (orange crémeux, crispy and Earl Grey mousse), The London Eye (chocolate mousse, caramel cream with chocolate cake), and many other delicacies, paired with high-quality teas or coffee.
And because cocktails are always a great choice, The St. Regis Macao has also included a choice (per additional charge) of a cocktail or mocktail: matcha sour, peach bramble, and Earl Grey gimlet–their original mixes. For those looking to add a touch of classiness to their afternoon meal, Billecart-Salmon champagne is available, as well as caviar.
This is just the perfect delight for a friends' gathering or a romantic date with your partner. Try their afternoon tea, available every day, by booking now!
When: Daily, 2:00pm–5:30pm
Where: The St. Regis Bar, The St. Regis Macao, The Londoner Macao, Estrada do Istmo, s/n, Cotai, Macau
How much: MOP $398++ (for two persons), MOP $588++ (for two persons, inclusive of Billecart-Salmon champagne tea set), MOP $888++ (for two persons, inclusive of Baikal Oscietra caviar tea set)
For more information and bookings, call +853 2882 8898 or send an email to [email protected]
++ All prices are subject to 10% service charge and 5% government tax.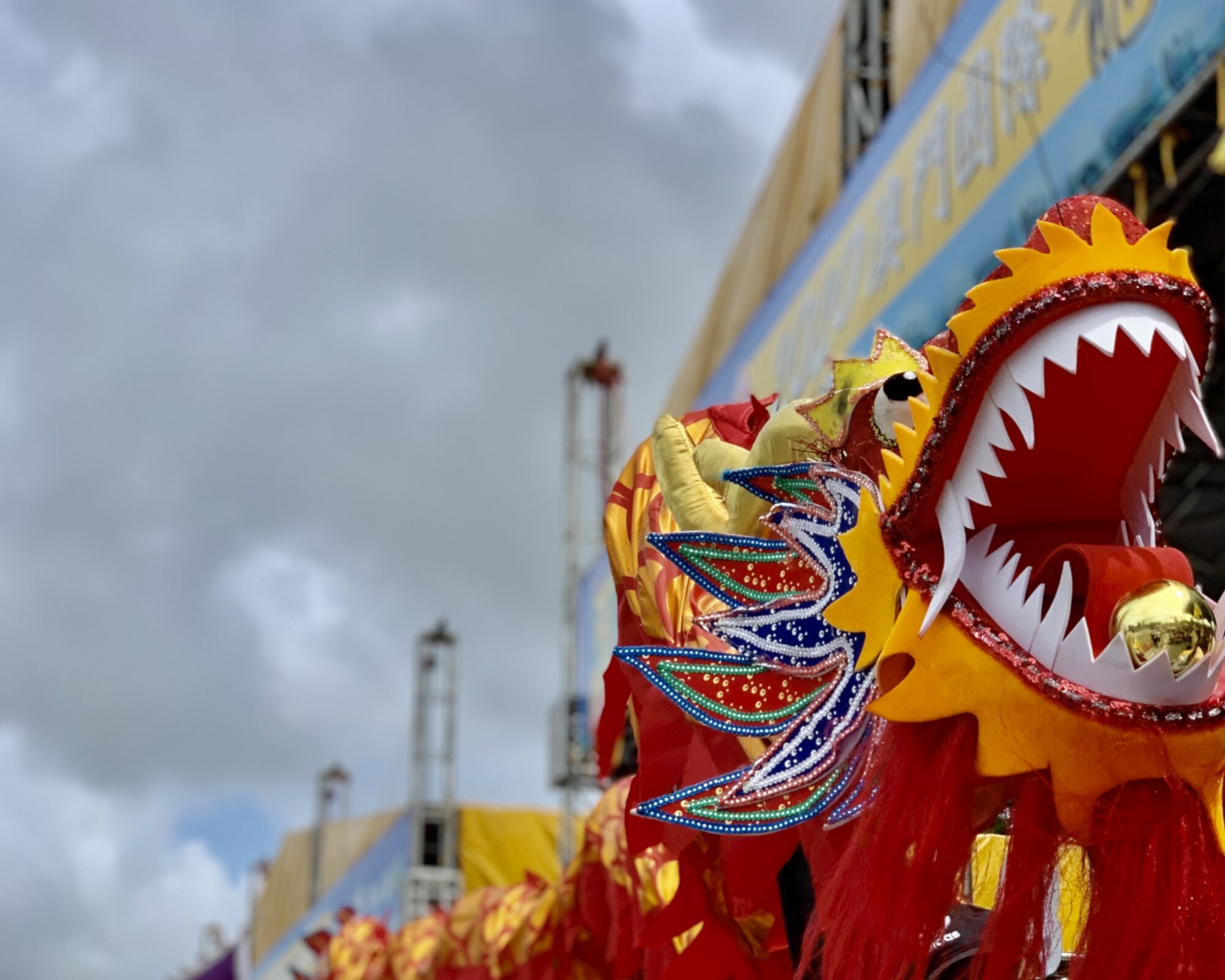 The Macao International Dragon Boat Races 2021 will be held from 12 to 14 June at Nam Van Lake Nautical Centre. The Macao International Dragon Boat Races 2021 will be held during the Duanwu Festival (Dragon Boat Festival), which includes small dragon races on June 13 and standard dragon boat races on the day of the festival (June 14). As the pandemic situation remains stable in both Mainland China and Macao, the Organizing Committee is planning to invite teams from Mainland China to participate in the Macao Standard Dragon Boat Race (Open Category and Women's Category), in order to raise the level of competition in the races and intensify the exchange of sporting activities between Mainland China and Macao.  To spice up the atmosphere at the event, a dragon boat-themed family carnival will be held this year on 12 June, where the public may enjoy the fun atmosphere through a variety of booth games and activities.
To share the festive joy with the public, this year's event will include not only a dragon boat-themed family carnival but also parade performances and booths for creative products and local cuisine. With the dragon boat races and the carnival, organizers believe that visitors will gain an authentic experience of Macau's dragon boat festival celebrations; the event establishes itself as a unique brand of sports tourism in Macau and facilitates the diverse development of the city's sports sector.
When: June 12–14, 2021
Where: Nam Van Nautical Centre, Lago Nam Van, Macau
How much: Free admission
For more information, check the event's official website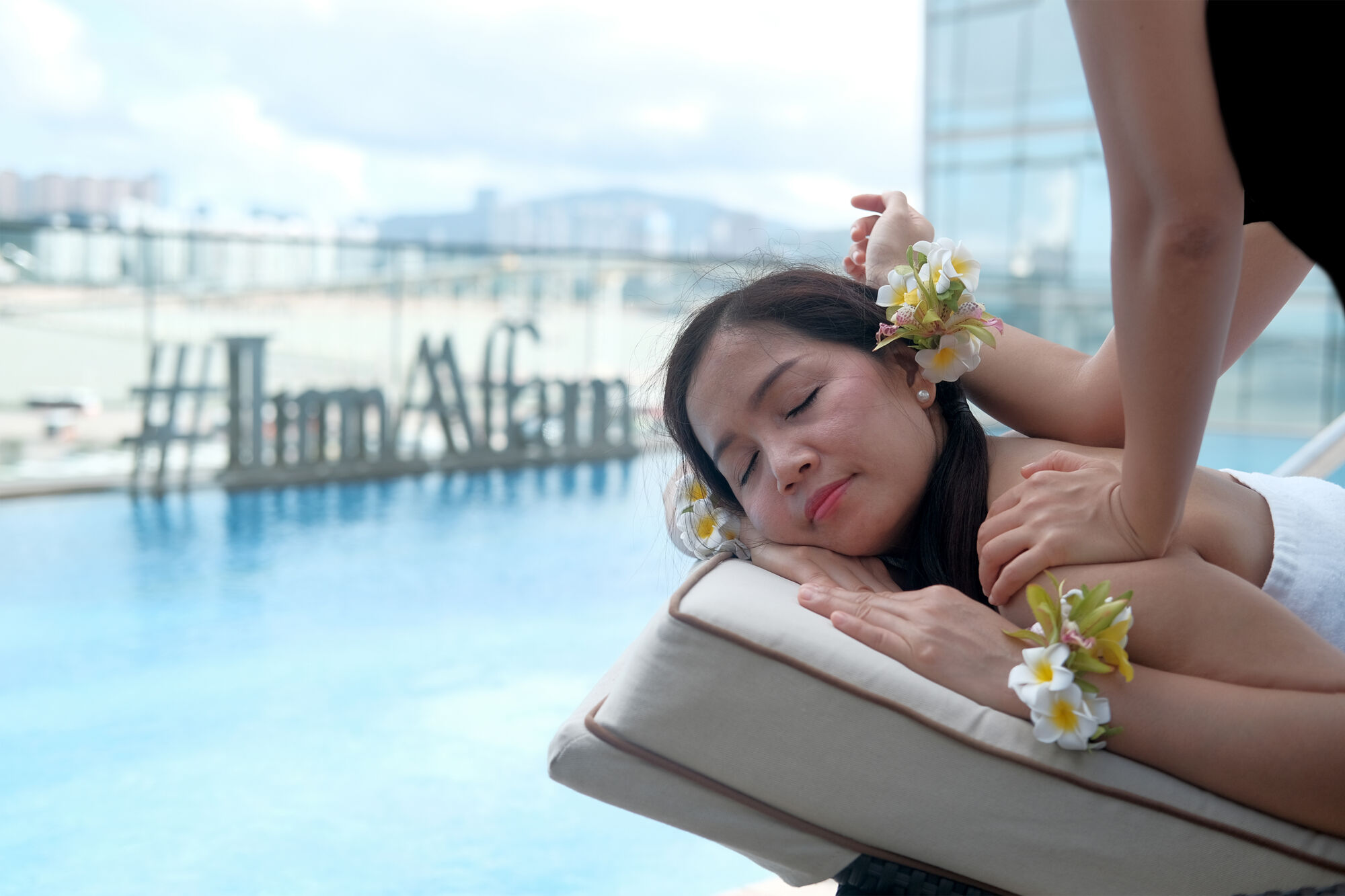 The Spa, at Mandarin Oriental, Macau, is concocting a whole new experience through massage therapy ideal for those who want to relax while undergoing a soothing treatment. Enjoy a 90-minute massage at The Spa using an ancient Hawaiian technique called Lomi Lomi to harmonize the body, mind, and spirit. Relax every muscle in your body as their therapist performs smooth, deep, and gentle massage strokes throughout the blissful journey.
When: From now till August 31, 2021
Where: The Spa, Mandarin Oriental, Macau, 945 Avenida Dr. Sun Yat Sen, NAPE, Macau
How much: MOP $1,380 per person
For more information and bookings, call +853 8805 8588 or send an email to [email protected]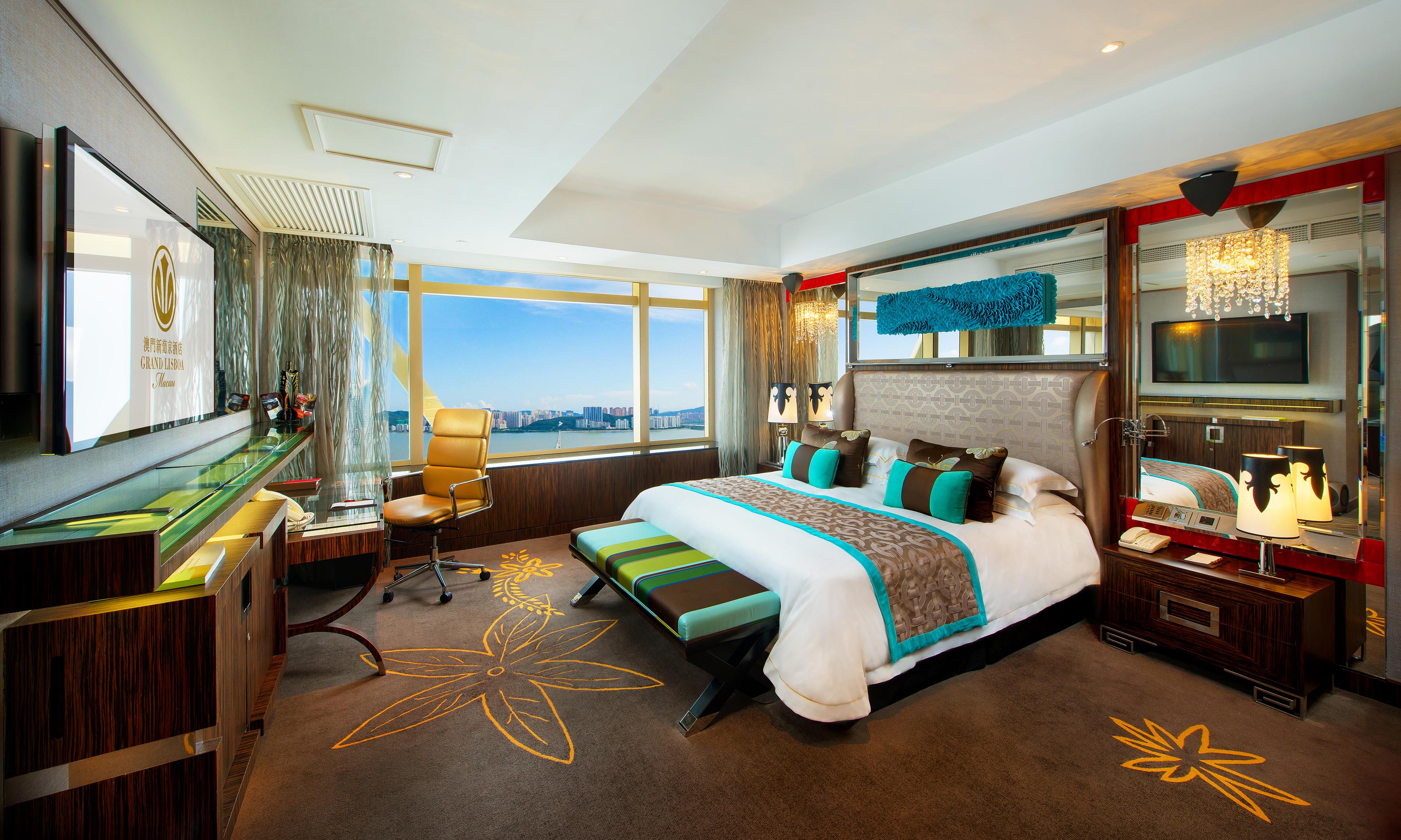 Grand Lisboa Hotel and New Yaohan are pleased to present the Stay Safe, Shop Smart Xperience this summer! Stay at Grand Lisboa Hotel to enjoy luxurious accommodation, receive dining credits valid at all restaurant venues, and complimentary transfer to and from New Yaohan–Macau's all-in-one department store.
At New Yaohan, guests can shop smart with free cash coupons, redeem a welcome gift and earn double points. The Stay Safe, Shop Smart Xperience package is available for stays at Grand Lisboa Hotel from now through summer, so be sure to bring everyone on this shopping and relaxation discovery. The Stay Safe, Shop Smart Xperience at Grand Lisboa Hotel and New Yaohan includes one night of luxurious accommodation in a Superior Room at Grand Lisboa Hotel, Grand Lisboa Hotel dining credit worth MOP $288, a New Yaohan cash coupon valued at MOP $200, plus a welcome gift of 3,000 bonus points for joining New Yaohan VIP as a new member, double points for any purchases of MOP $1,000 or more at New Yaohan, complimentary shuttle bus services between New Yaohan and Grand Lisboa Hotel and complimentary mini-bar and wi-fi. Don't miss the chance to experience two great things in one: shopping and a wonderful staycation!
When: From now till July 31, 2021
Where: Grand Lisboa Hotel, Avenida De Lisboa, Macau and New Yaohan, 90 Avenida Doutor Mário Soares, Macau
How much: From MOP $988*
*All prices are subject to a 10% service charge (for direct bookings only)
For more information, check the promotion's website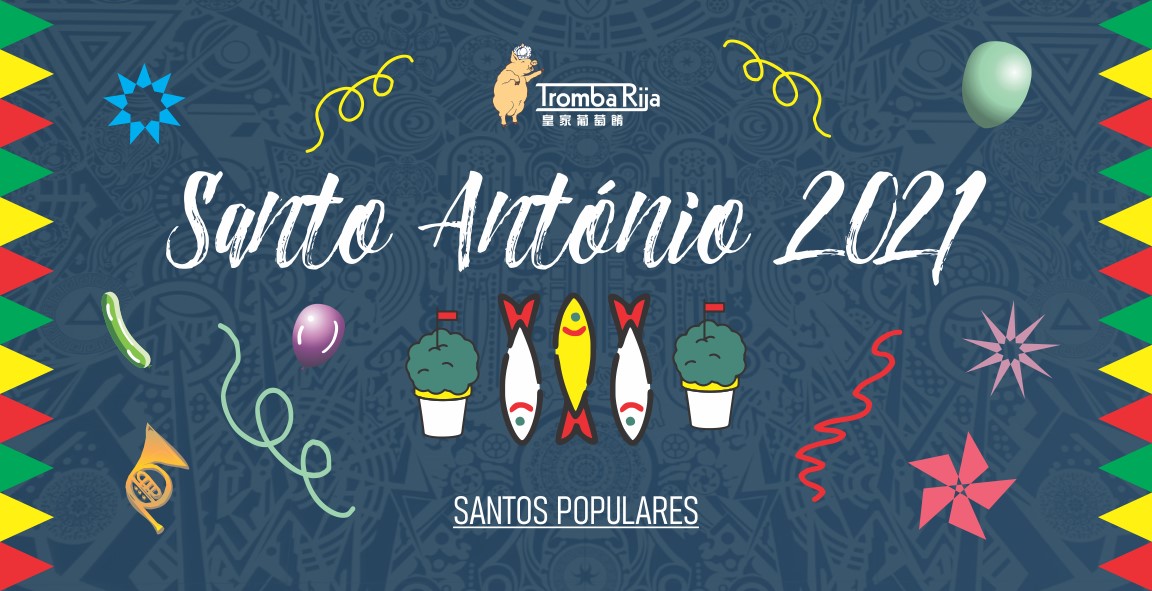 Tromba Rija Macau is celebrating Portuguese St. Antony's day on June 13! The restaurant is offering an experience where traditional festive food, wine, beer, and music will be provided and you can choose to experience our lunch buffet, afternoon snacks, or dinner buffet. In Portugal, June is the month of celebrations for the Popular Saints throughout the country. St. Antony's in Lisbon, being the first one. These are enormously vivid celebrations, during which the families take to the streets, eating, drinking and having fun. Head there and bring your family, to enjoy a Portuguese festival experience!
When: 12:00pm–3:00pm (lunch buffet), 3:00pm–6:00pm (à la carte snacks), 6:30pm–10:30pm (dinner buffet), Sunday, June 13, 2021
Where: Tromba Rija, GF, Macau Tower Convention & Entertainment Centre, Macau Tower, 17-97 Praça do Lago Sai Van, Macau
How much: St. Antony's Lunch Buffet – MOP $198 per adult and MOP $108 per child
St. Antony's Dinner Buffet – MOP $228 per adult and MOP $138 per child
For more information and bookings, call +853 2896 2878 or check the event's Facebook page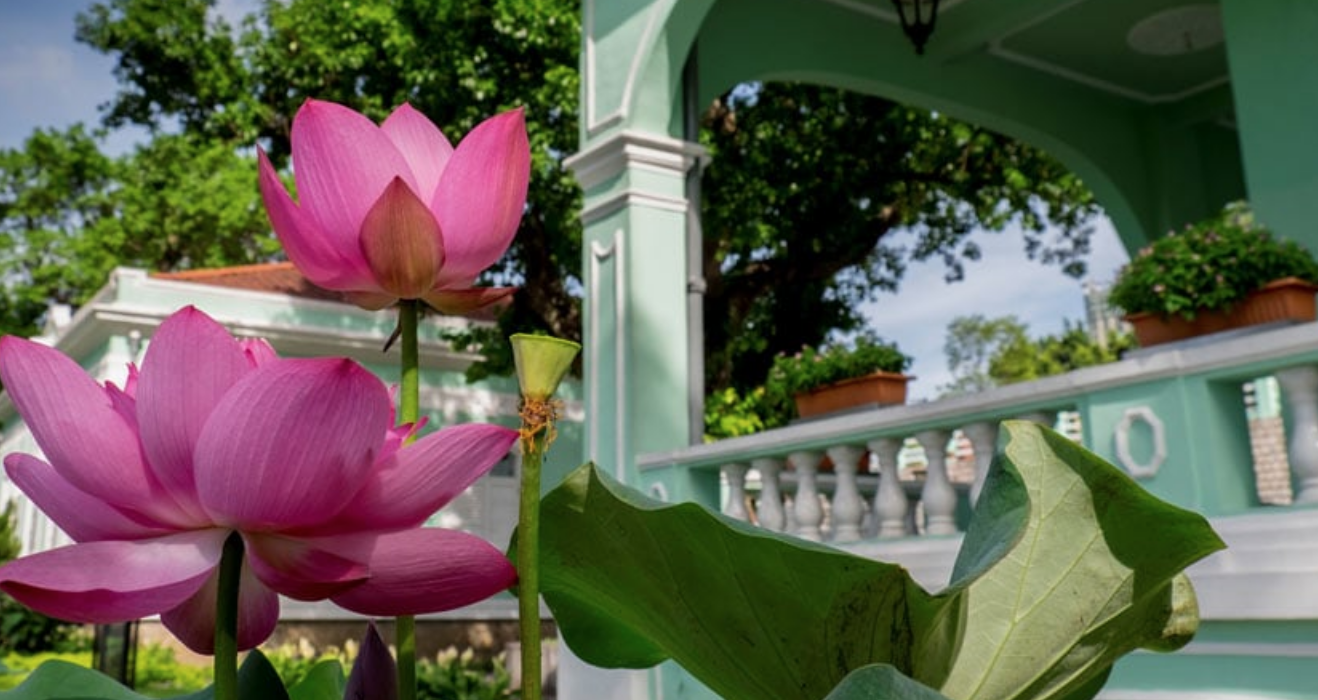 The Macao Lotus Flower Festival, falling every year in summer, showcases the beautiful perennial aquatic plant found far and wide throughout China. Every year, the festival highlights a particular lotus flower species, which admirers can see at the Taipa Houses-Museum and in the Suzhou-inspired Lou Lim Ieoc Garden among other places. Potted lotuses can also be found in major parks, on many streets, and in popular sightseeing spots around Macau, a colorful and enchanting reminder of the centerpiece the lotus plays in the design of the Macau flag. Seasonal lotus-themed cuisine also makes a tasty appearance in some local Chinese restaurants!
When: June 11–20, 2021
Where: Lou Lim Ieoc Garden, 10 Estrada de Adolfo Loureiro, Macau, and Taipa Houses-Museum, Avenida da Praia, Carmo, Taipa
How much: Free admission
For more information, check here
A new string of cinematic gazes is set to hit the silver screen at the upcoming Local View Power. Thirteen years after its first edition, the series keeps encouraging new and seasoned directors, broadening the range of local productions, adding substance to a project which has produced over 130 films since 2007.
Running between the strengthening of family ties, the survival of relationships, and means of subsistence, a number of new perspectives are on display at the latest edition of Local View Power. Set against a variety of backgrounds, exploring fictitious and real-life experiences, these new gazes captured on each category will certainly catch the attention of a wide audience. On June 10 and 13, audiences will be able to see the films For-Get, A Story About 2020, At Least Not Today, and Floating House, while June 11 and 12 are reserved for the screening of Murmur of Icebergs, Family Dinner, Daddy's Little Dream, Partner, and Macao Boxing House. On June 12 and 13 is time to watch Man's 2020, Mui, Holy Eyes, and Five Hundred Letters From Home.
When: Sessions at 2:30pm and 7:30pm, June 10–13, 2021
Where: Small Auditorium, Macao Cultural Centre, Avenida Xian Xing Hai s/n, NAPE, Macau
How much: MOP $60 per person
For more information and ticketing, click here or read through their booklet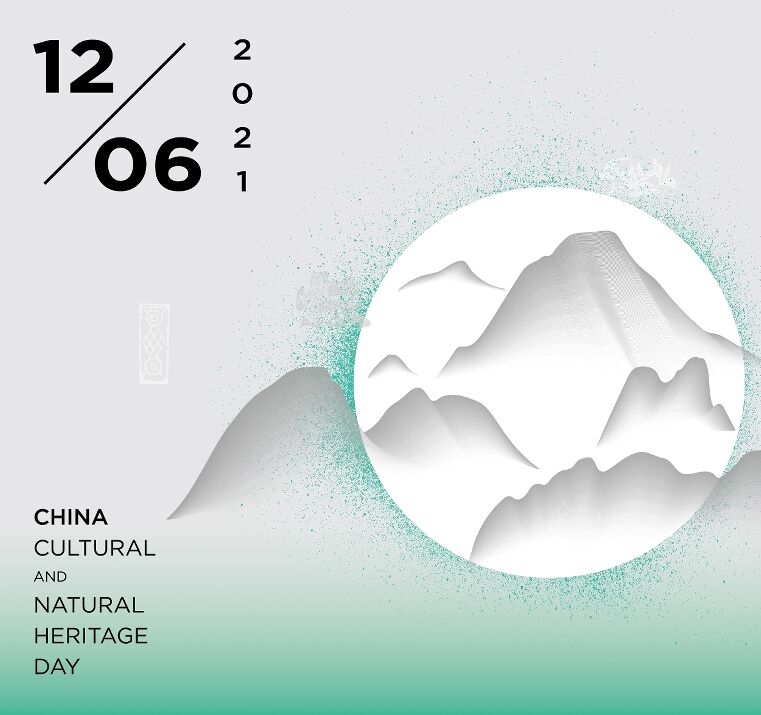 On the occasion of the China Cultural and Natural Heritage Day–June 12–the Cultural Affairs Bureau hosts a series of exciting activities, including the highlight Genesis and Spirit – Showcase of Anhui Intangible Cultural Heritage, which will comprehensively present the cultural features as well as the exquisite and profound intangible cultural heritage of the Anhui Province. During the period of the event, workshops and concerts will be held and some World Heritage sites will be open to the public with free admission in a bid to enhance residents' and tourists' knowledge of Macau's cultural heritage.
The event Genesis and Spirit – Showcase of Anhui Intangible Cultural Heritage present a diverse range of Anhui Province's intangible cultural heritage to Macau residents through a series of activities, including thematic exhibitions, cultural performances, thematic talks, arts and crafts demonstrations, and workshops.
When: June 12–July 4, 2021
Where: Dom Pedro V Theatre, Largo de Santo Agostinho, Macau, Guia Lighthouse, Rampa Da Guia, Macau, Senado Square, Largo do Senado, Macau, Macao Museum, 112 Praceta do Museu de Macau, Museum of Taipa and Coloane History, Rua de Correia da Silva, Taipa Village, Mandarin's House, 10 Travessa de António da Silva, Macau, and University of Macau, Avenida da Universidade, Taipa
How much: Workshops – Free admission
Concerts – MOP $100 and MOP $120 per person
For more information, check here
*Some of the aforementioned activities and workshops of the Genesis and Spirit series require advance registration; interested parties may register from 26 May through the Activities Registration System (only in Chinese)
Tags