Can you believe it's April already? Well, we've been out and about and have some great events to share with you this weekend. Grab Vida Rica Bar's originally crafted hot dogs while you still can, as this pop-up is almost ending! There're also some new dishes to try from The Manor's new a la carte menu, as well as Grand Hyatt's spring dining promotions. If you're in need of some "me time", try a massage treatment at Shine Spa, or book an exotic staycation with Artyzen Grand Lapa Macau. There's a lot to enjoy this weekend, so read on and find out where and what to do! Stay tuned for news with our LinkedIn page as well.
(See featured image above)
Shine Spa at Sheraton Grand Macao is offering a super value "Relax and Reward" three-month treatment package deal with your choice of discounted Elemental Herbology treatments–designed to revitalize and rejuvenate the body and give lasting vitality to the skin–for half price! The Relax and Reward package combines great value and flexibility, with spa guests able to redeem their treatments over a three-month period and receive a 50% discount on all full-priced spa treatments.
Priced at MOP $5,000, guests can design a program of Elemental Herbology treatments depending on their needs and preferences from the extensive menu of spa experiences, all at 50% off, including massage, facial, and body treatments as well as full use of Shine Spa's jacuzzi, steam room, and sauna facilities. The Relax and Reward package offer allows spa guests to treat themselves to the Elemental Herbology approach to skin health and wellness that blends Eastern and Western traditions and is inspired by the five elements of Feng Shui–Wood, Fire, Earth, Metal, and Water–activating natural ingredients to boost vital energy and rebalance the core essence.
When: Ongoing
Where: Shine Spa, Level 3, Sky Tower, Sheraton Grand Macao, The Londoner Macao, Estrada do Istmo, s/n, Cotai
How much: MOP $5,000 (valid for a three-month period)
For more information and reservations, call +853 8113 0222 or send an email to [email protected]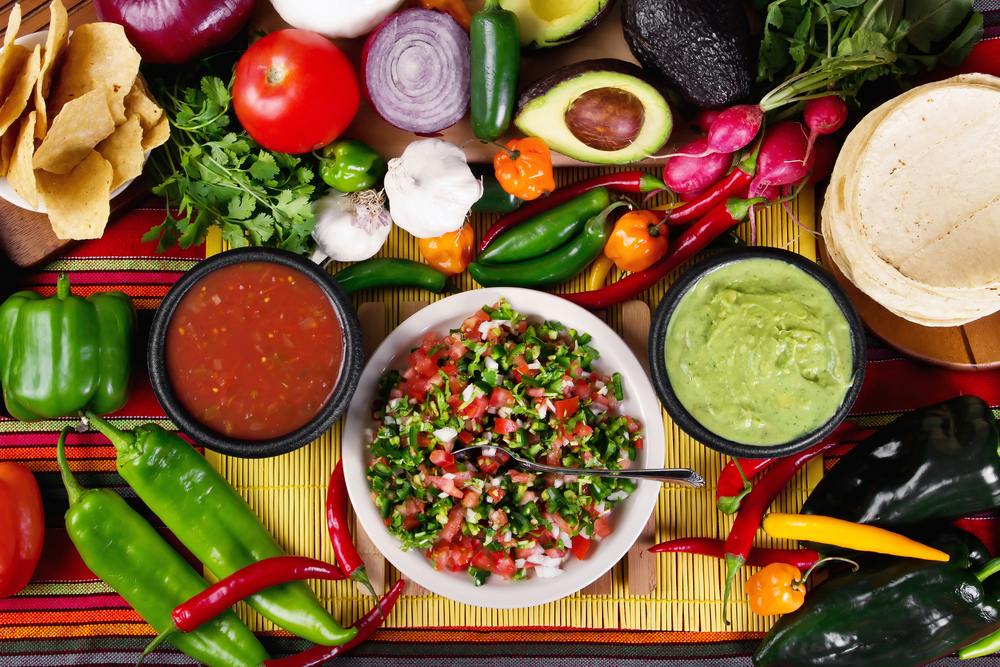 Experience an authentic Thai-style vacation at Artyzen Grand Lapa Macau without needing to go far! Their Thailand Hideaway staycation includes all you need to relax and unwind without having to leave the city at all. Amenities of this package include a welcome coconut, Thai snacks, mini fruit carving of Thai food, a cotton elephant souvenir, and a NAAM set dinner.
There's also a free room upgrade available for all those looking for extra fun and relaxation at this property. Book now and guarantee 30 hours–on a weekday–of unwinding at this unique urban resort. With the possibility of early check-in at 9:00am and late check-out until 3:00pm, there's no better way to spend your days off.
When: April 1–30, 2021
Where: Artyzen Grand Lapa Macau, 956-1110 Avenida da Amizade, Macau
How much: From MOP $678 per person
Additional MOP $460 per person to enjoy a relaxing 50-minute traditional Thai massage
For more information and bookings, call +853 8793 3263, send an email to [email protected] or check here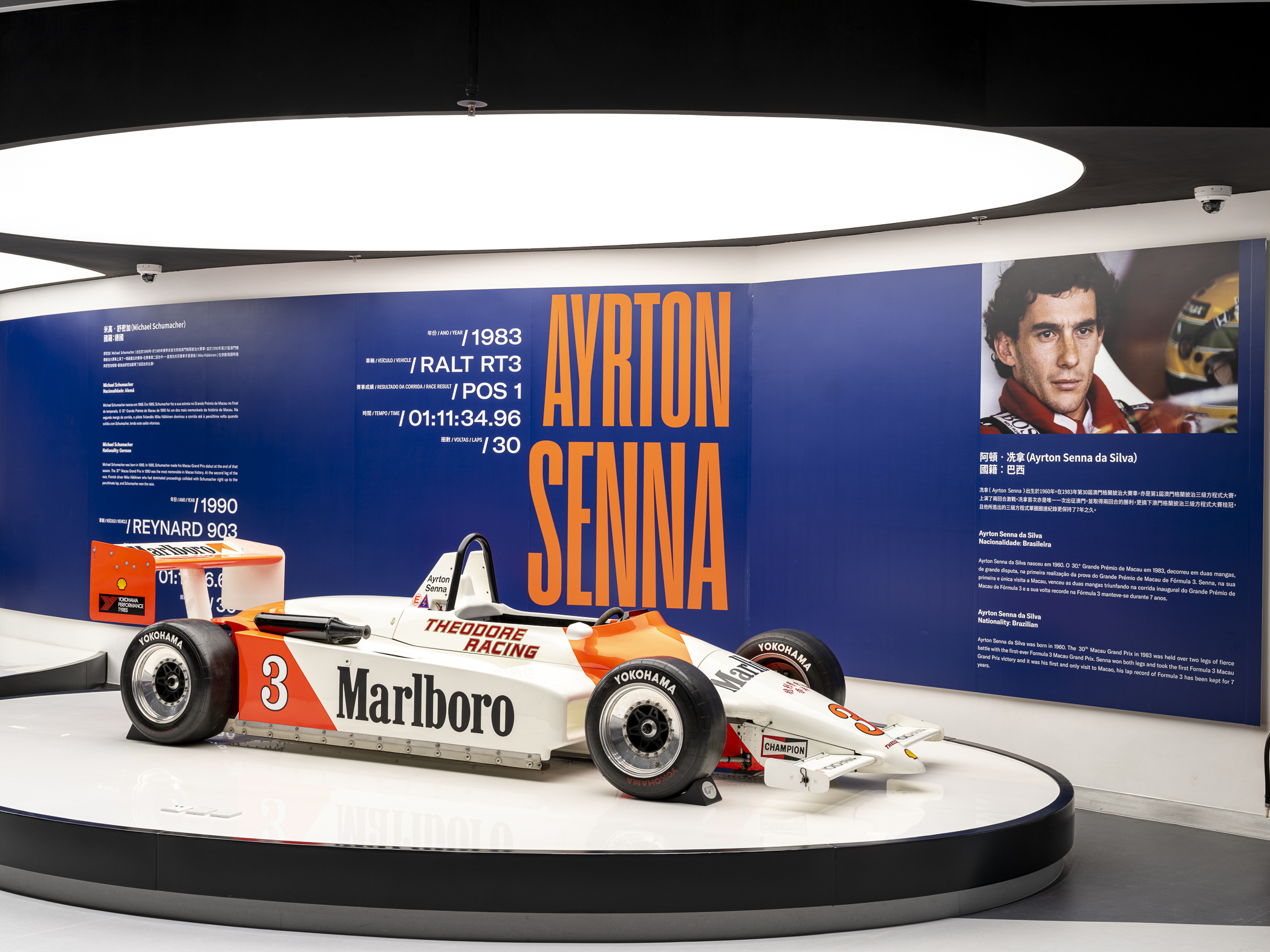 Recently revamped, the Macao Grand Prix Museum is now opened on weekends for everyone to visit and learn about this internationally renowned race! Fitted with three floors and a basement filled with cool information, photographs, real car models, racing suits and many other heirlooms worth checking out, visiting this museum is a great thing to do with friends or your family. The kids will love it for sure. There's even a motorcycle VR race simulator, so be sure to ride it too.
Opening hours: Saturdays, Sundays and Public Holidays, 10:00am–1:00pm, 3:00pm–6:00pm
Macao Grand Prix Museum 431 Rua de Luís Gonzaga Gomes, Macau, +853 8798 4108, mgpm.macaotourism.gov.mo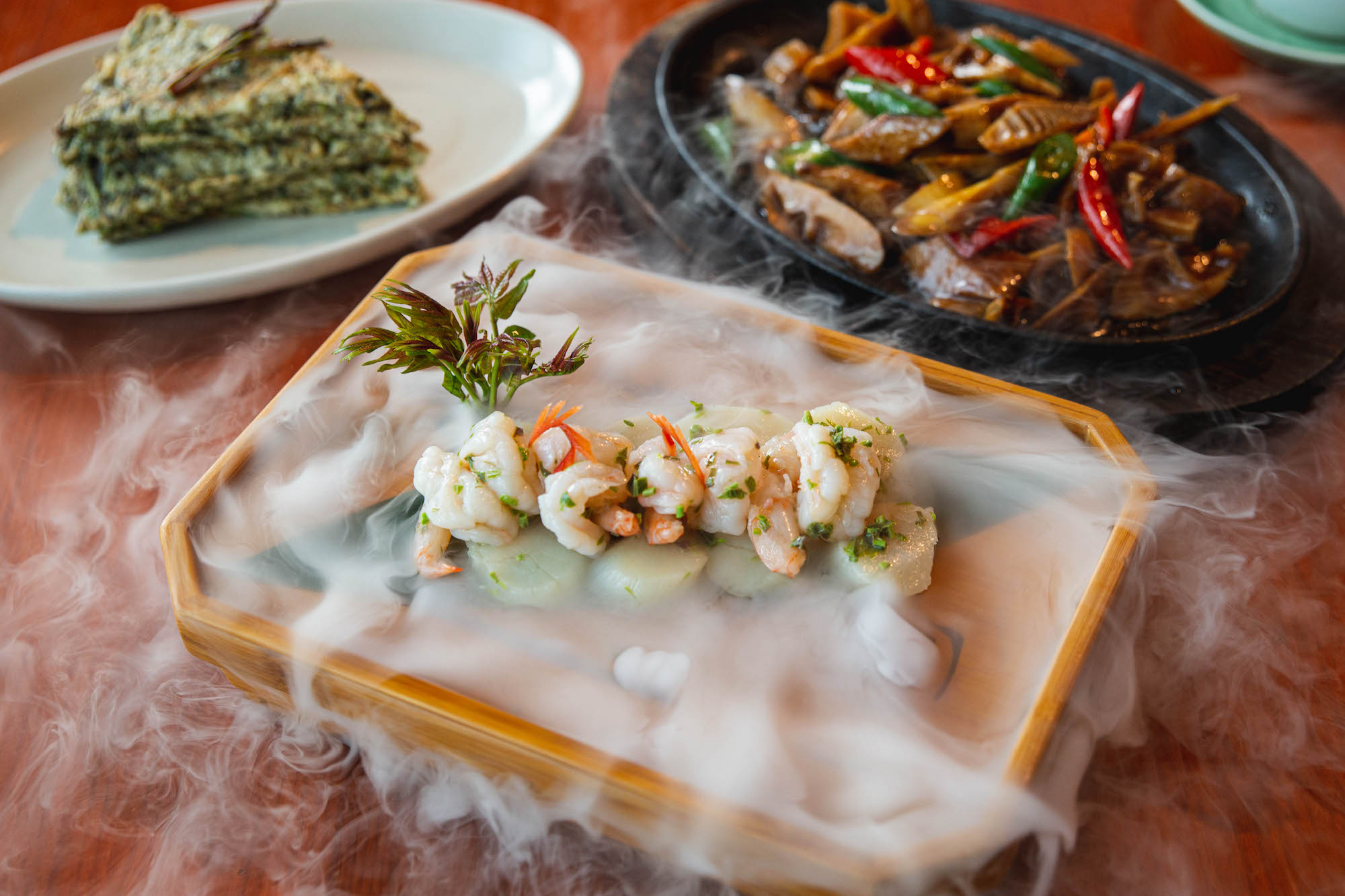 Welcome spring in grand style with Beijing Kitchen's glamorous and tasty seasonal spring menu! Featuring original dishes such as marinated scallops with prawns and Chinese toona, stewed bamboo shoot with chili or wok-fried sea whelk, fungus, bamboo shoot, and green beans, this menu is bursting with refreshing flavors perfect for the springtime.
When: March 11–April 30, 2021
Where: Beijing Kitchen, Grand Hyatt Macau, City of Dreams, Estrada do Istmo, Cotai
For more information and reservations, call +853 8868 1930 or check here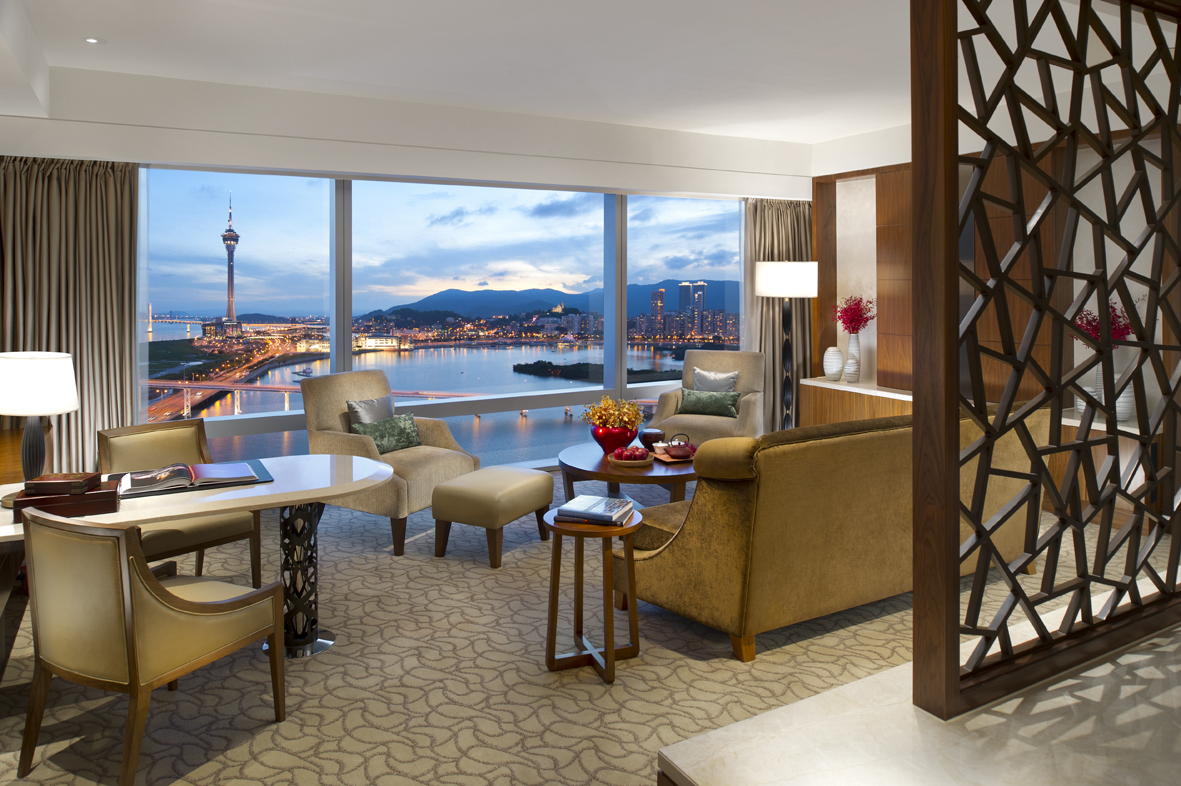 Book a wonderful suite at Mandarin Oriental, Macau, and get ready to be pampered through a series of amenities and food experiences at this property facing the waterfront, featuring unmissable views of the city. This suite accommodation includes breakfast buffet for two at Vida Rica Restaurant plus a daily dining credit of MOP $700 to fully enjoy lunch, dinner, and why not top off the night with some cocktails!
When: From now till April 30, 2021
Where: Mandarin Oriental, Macau, 945 Avenida Dr. Sun Yat Sen, NAPE, Macau–
How much: From MOP $2,288 per room (per night)
Price is subject to 10% service charge and 5% government tax
*20% savings for all treatments at The Spa
For more information and bookings, call +853 8805 8822 or send an email to [email protected]
The Manor at The St. Regis Macao presents the latest evolution of its a-la-carte menu, showcasing a range of exclusive ingredients and distinctive presentations under the tutelage of Executive Sous Chef, Michele Dell'Aquila. Continuing The Manor's tradition of pioneering the finest, sustainably sourced ingredients from around the world, the new a-la-carte menu introduces the highly sought after "okan wagyu" beef imported from Australia and George Bruck foie gras from France, as well as new presentations of our much-loved seafood signatures, including and glacier 51 toothfish from the depths of the Indian Ocean.
Chef Michele said that the new a-la-carte menu represents a rare privilege to introduce the highest quality of new ingredients to guests in Macau, and it has been crafted to highlight the distinct attributes of each, as well as imparting each dish with a combination of local, eastern and western flavors. The standout dish of the new menu is the "okan" Australian wagyu tenderloin–delicately seared to maximize the succulent texture and distinctive flavor, complemented with a buttery Jerusalem artichoke purée, earthy morels, and the gentle bitterness of broccolini. Less common than conventional wagyu breeds and highly sought after, The Manor's okan Wagyu is sourced from the rolling green hills of southern Australia and was recently awarded a gold medal in the Australian 2020 Wagyu Branded Beef Competition.
When: Ongoing
Where: The Manor, The St. Regis Macao, The Londoner Macao, Estrada do Istmo, s/n, Cotai
For more information and reservations, call +853 2882 8898 or send an email to [email protected] To check the menu, check here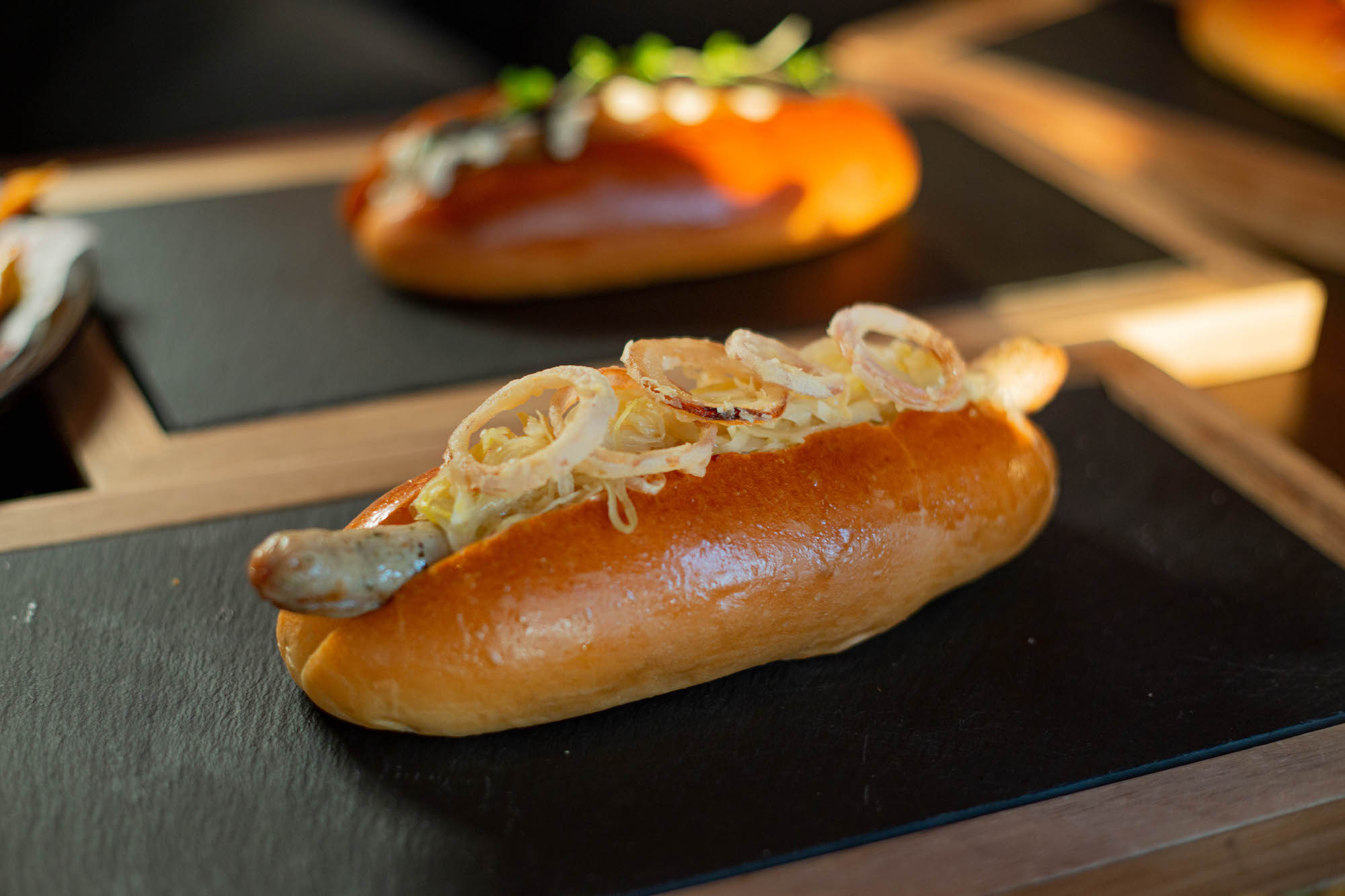 Vida Rica Bar is having a pop-up dining delight featuring a wide range of hot dog recipes for all to enjoy these internationally loved snacks overlooking Mandarin Oriental, Macau's panoramic views of Macau. Once you step into this foodie's dream, expect to be amazed by all sorts of ingredients and condiments from all four corners of the world. From Paris to South Korea, Mandarin Oriental, Macau's cooking team is crafting a series of different hot dogs for everyone to experience.
This original and creative pop-up includes several hot dogs recipes such as the Gangnam Dog with hot spicy pork sausage, kimchi and pork belly, but also Tikka Dog featuring homemade tikka chicken and purple cabbage, El Diablo–Spanish chorizo, peppers and chimichurri–and their signature, A Night in Paris. Inspired by French flavors, it starts with a Frankfurter sausage in an extra-long baguette, topped with Dijon mustard, lardons, and choucroute. Each one is paired with homemade fries where you can choose Disco or Diablo. Drink choices are between Samuel Adams beer or Goose Island IPA.
When: February 24–April 11, 2021
Where: Vida Rica Bar, Mandarin Oriental, Macau, 945 Avenida Dr. Sun Yat Sen, NAPE, Macau
How much: Hot dogs – MOP $128–228
Drinks – From MOP $68
Fries – MOP $98 per portion
For more information and reservations, call Vida Rica Bar at +853 8805 8928 or send an email to [email protected]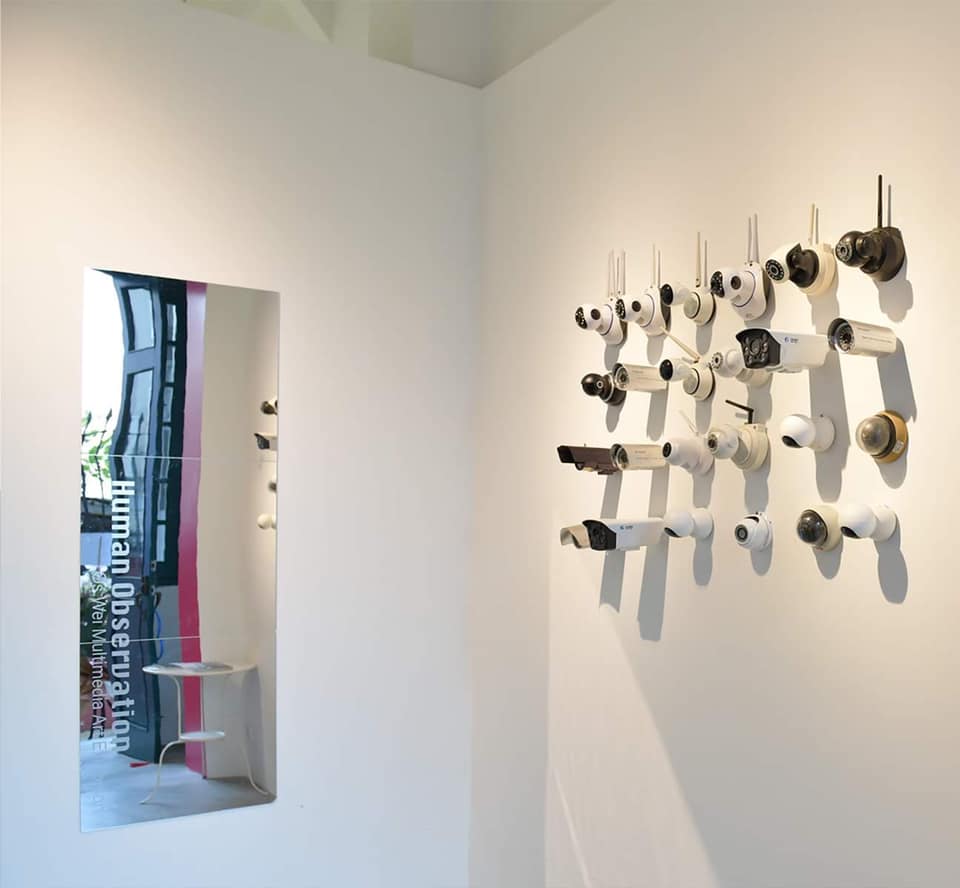 Human Observation is a long-term image experiment project by O CHI WAI (Os). This exhibition features his photos from the project. The artist likes walking across different corners in the city, observing and recording at will the surroundings with a smartphone. Shooting photos in an intuitive way, he may be a top gun in the group where everyone is a photographer. Educated in visual communication design in Taiwan, Os abandons conventional photography techniques, and most of his photographic works were taken with a mobile phone at whim, on themes such as figures, nature, and buildings. The works, although on subjects unrelated to one another, convey his inner feelings through visual media.
He looks at the world, at Macau people's subjective consciousness, with a focus on daily life and work. Observing others, he found that man is a strange animal, always sending messages with dressing, facial expressions, behaviors, and movements. In Macau, a city of diversity, various lifestyles co-exist after centuries of interaction among peoples from different cultures, creating a close yet strange relationship between individuals, which is typical of Macau. This exhibition, combing Os's records from Human Observation in recent years, shows more than 100 photos all around the exhibition space–placed in a disorderly way. They constitute image fragments of Os, dreamy yet realistic. Also on display is a video work converted from images and then set to music which serves as the background sound for the whole exhibition venue. This way, the artist pieces together audio-visual elements to bring out the theme at a deeper level.
When: March 23–April 24, 2021
Where: At Light Art Gallery, 1 Pátio do Padre Narciso, Macau
How much: Free admission
For more information, check here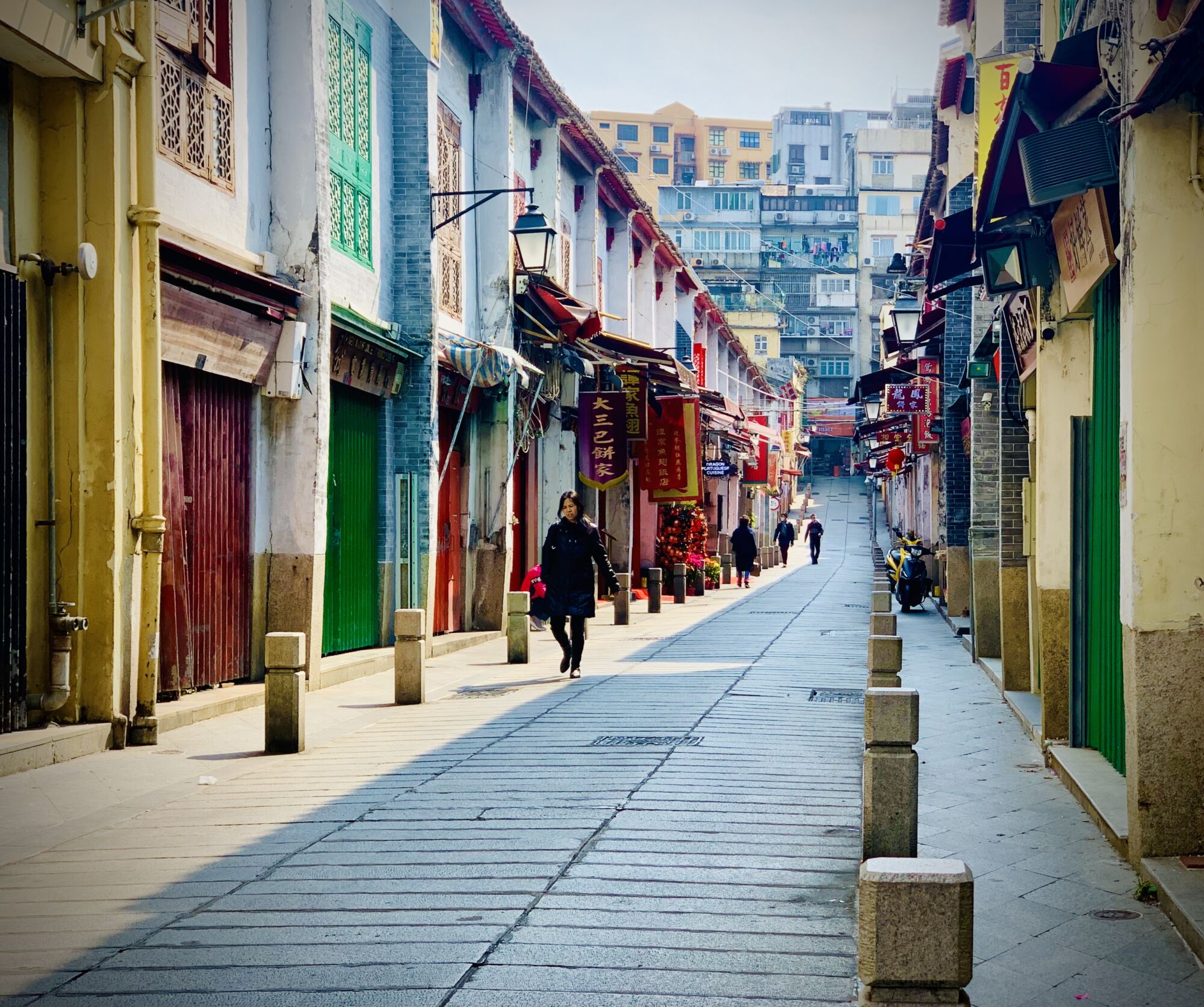 If you've been looking for "places to go in Macau", Rua da Felicidade might've come up a lot. During the 19th century, this street was known for being the city's red-light district, when Chinese merchant Vong Lok and his son Vong Tai ruled it. The street was mainly populated with brothels and some teahouses, with opium shops occupying the others. Gambling stalls and restaurants were also abundant. "Sensual pleasures" could be found here and on two other streets–Beco da Felicidade and Travessa da Felicidade.
This trio was called the "three streets of the flower paradise". Until a few years ago, the two-story buildings were all grey with red doors and decorations. This street was always a sight to see and a pleasure to walk along. It still feels that way, but most of the doors are now green, while others stay painted with the color of love. When looking to learn more about Macau and its history, head to this spot and check out all the hip things happening around. From the world's best chocolate cake to cute coffee shops and great Chinese restaurants, there's a lot to explore!
Read the full article here: Rua da Felicidade: From Red-Light District to Hip Spot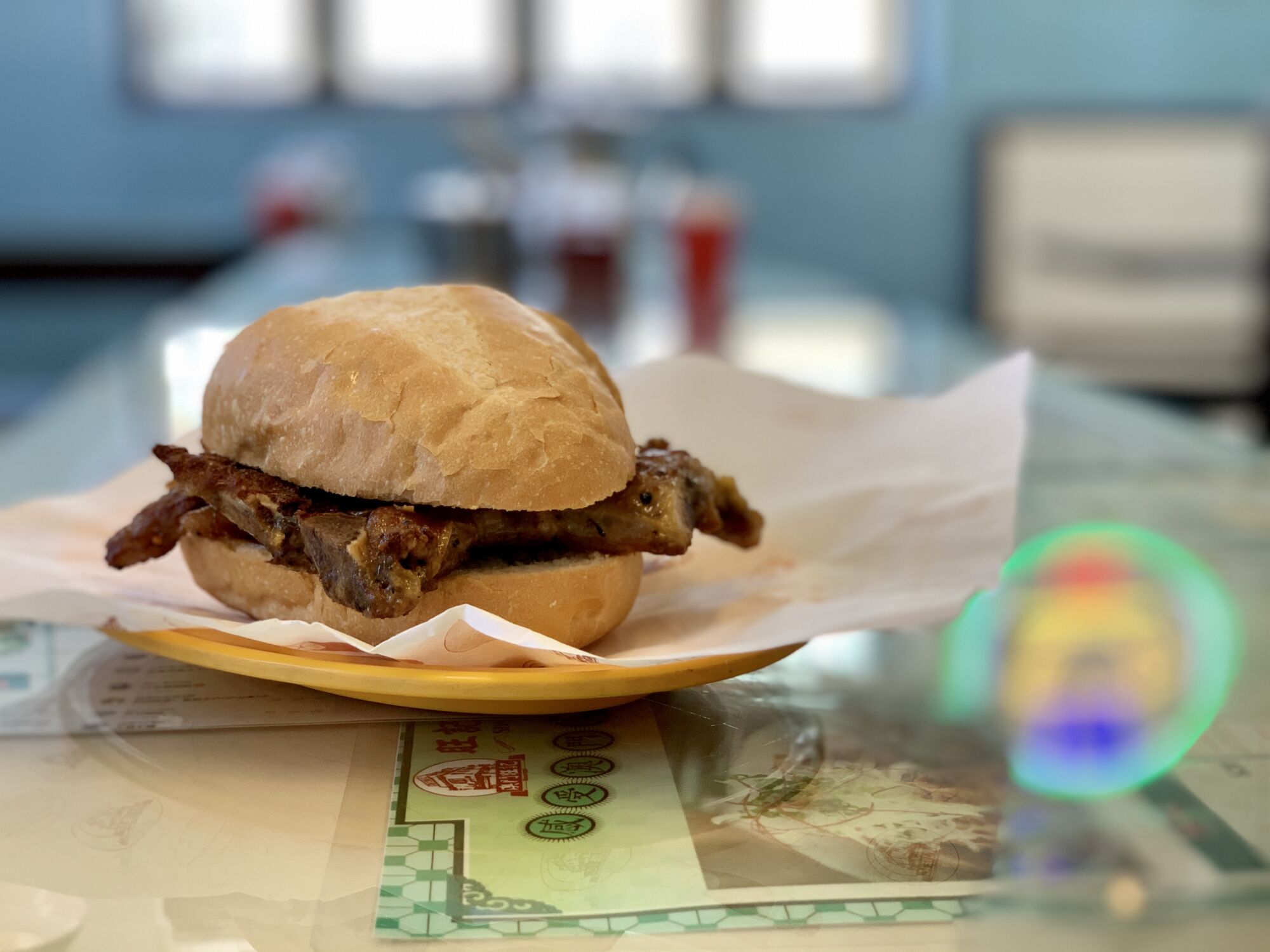 We bring you one of Macau's most popular and favorite snacks. It might even have made its way as the region's national food having originated from the Portuguese influences of the "Bifana". Known as the Macanese hamburger, pork chop buns or zhu pa paos is so simple it almost seems like child's play. It all starts with a plain bun or baguette with a seasoned pork chop filling that's crispy on the outside but juicy on the inside, we enjoy both the traditional and the modern adaption of our favorite local snack and we want to share them with you too. Take a tour through the restaurants serving this local delicacy and be sure to get your own top 10 selection!
Read the full article here: Where to Find the Juiciest Pork Chop Bun in Macau
Tags