It's the end of November and we're into the start of the end of 2018! Macau has loads of fun and interesting stuff to do this weekend! The Manor at St. Regis Macao is having a special white truffle season until this Friday night before they start serving dishes with black truffle on Saturday! The Macao Light Festival is back for its 2018 edition with several activities for adults and kids to enjoy! There is also a film festival at Cinematheque Passion, an art exhibition and a new Chongqing food-inspired menu at Man Ho!
WHITE AND BLACK TRUFFLE SEASON AT THE MANOR
(See featured image above)
The rich, earthy flavors of white and black truffles will feature on two specially crafted, limited edition menus at The Manor at The St. Regis Macao. The Manor's culinary artisans have created a range of specially designed dishes featuring highly sought-after white truffles imported from the mountainous northwestern Piedmont region and black truffles from the central mountainous Umbria region of Italy.
The "Captivated by Nature" theme in November features special dishes including a Daniel Sorlut oyster with Baikal caviar, pumpkin and white truffle soup, Glacier 41 toothfish and a white chocolate truffle crème brûlée. In December, a new menu will focus on black truffle and feature specialty dishes including the luxurious Hokkaido scallop, Rémi Ramon yellow Spring chicken "in half-mourning", and a unique black truffle chocolate mille-feuille.
When: The White Truffle Season – November 1–30, 2018; The Black Truffle Season – December 1–31, 2018
Where: The Manor at The St. Regis Macao, 1/F, The St. Regis Macao, Estrada Do Istmo, S/N, Cotai
How much: White Truffle Season: Dishes from MOP $198; Set dinner, MOP $1,288 per person; Selected wine pairing at MOP $300; Extra freshly shaved white truffles at MOP $128 (about three grams)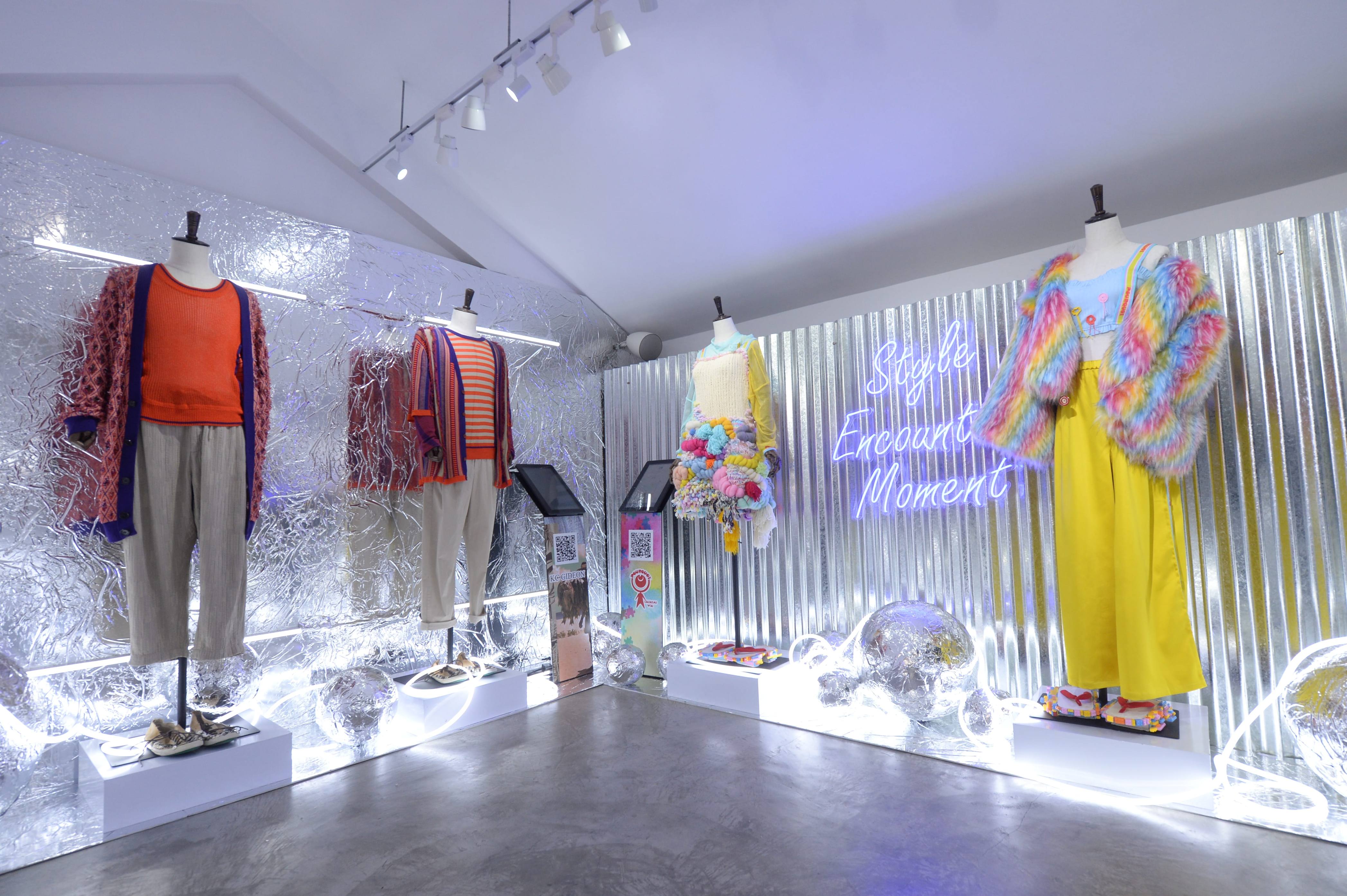 STYLE ENCOUNTER MOMENT FASHION EXHIBITION
The Macao Fashion Gallery is presenting the Style Encounter Moment — The 5th Fashion Exhibition of the Subsidy Programme for Fashion Design on Sample Making. It will display fashion samples from eight individual/group designers selected in the 2017 Subsidy Programme for Fashion Design on Sample Making. The samples include parent-child outfits, fashion knitwear, fantastic women's clothing, street-style fashion, retro sportswear, romantic women's clothing, unisex clothing, and so on.
There will also be a pop-up shop open in the Macao Fashion Gallery during the exhibition to present the latest men's and women's clothing series and fashion items designed by local original fashion brands. The clothing style covers urban style, youth leisure, avant-garde art, simple fashion, bold and unrestrained design, black and white aesthetics, and so on. Visitors are welcome to pick out and buy our clothes and feel the distinctive charm of cultural and creative industries in Macau.
When: October 6–December 30, 2018
10:00am–8:00pm (closed on Mondays, open on public holidays)
Where: Macao Fashion Gallery, 47 Rua de S. Roque, Macau
How much: Free admission
For more information, call +853 2835 3341, email them, or visit their website or Facebook page
"Macao Light Festival 2018 – Time Travel in Macao" will be staged in December, 2018. Revolving around the concept of time, the Festival will weave up local elements of gastronomy, humanity, architecture, culture, creativity and other realms. There will be three different routes throughout the city.
Projection Mapping creative teams have been invited from Portugal, Belgium and Macao to perform at the Ruins of St. Paul's. Besides projection mapping shows, interactive games and light installations showcasing the gastronomic culture of Macau, "Food Truck x Light" and Gastronomy Night Market will debut as new highlights to deliver the cross-field creativity of Macau as a Creative City of Gastronomy.
When: 7:00pm–10:00pm, December 2–31, 2018
Where: Route A:  St. Dominic's Church → Ruins of St. Paul's → Pátio de Chôn Sau / Rua das Estalagens / Rua dos Ervanários → Largo do Pagode do Bazar → Camões Garden → Calçada da Igreja de S. Lázaro
Route B: Anim'Arte NAM VAN → Nam Van Lake Nautical Centre
Route C: Taipa Houses → Taipa Municipal Market → Pak Tai Temple and Square of Pak Tai Temple
How much: Free admission
For additional information, call +853 2833 3000 or check MGTO official website for programming and routes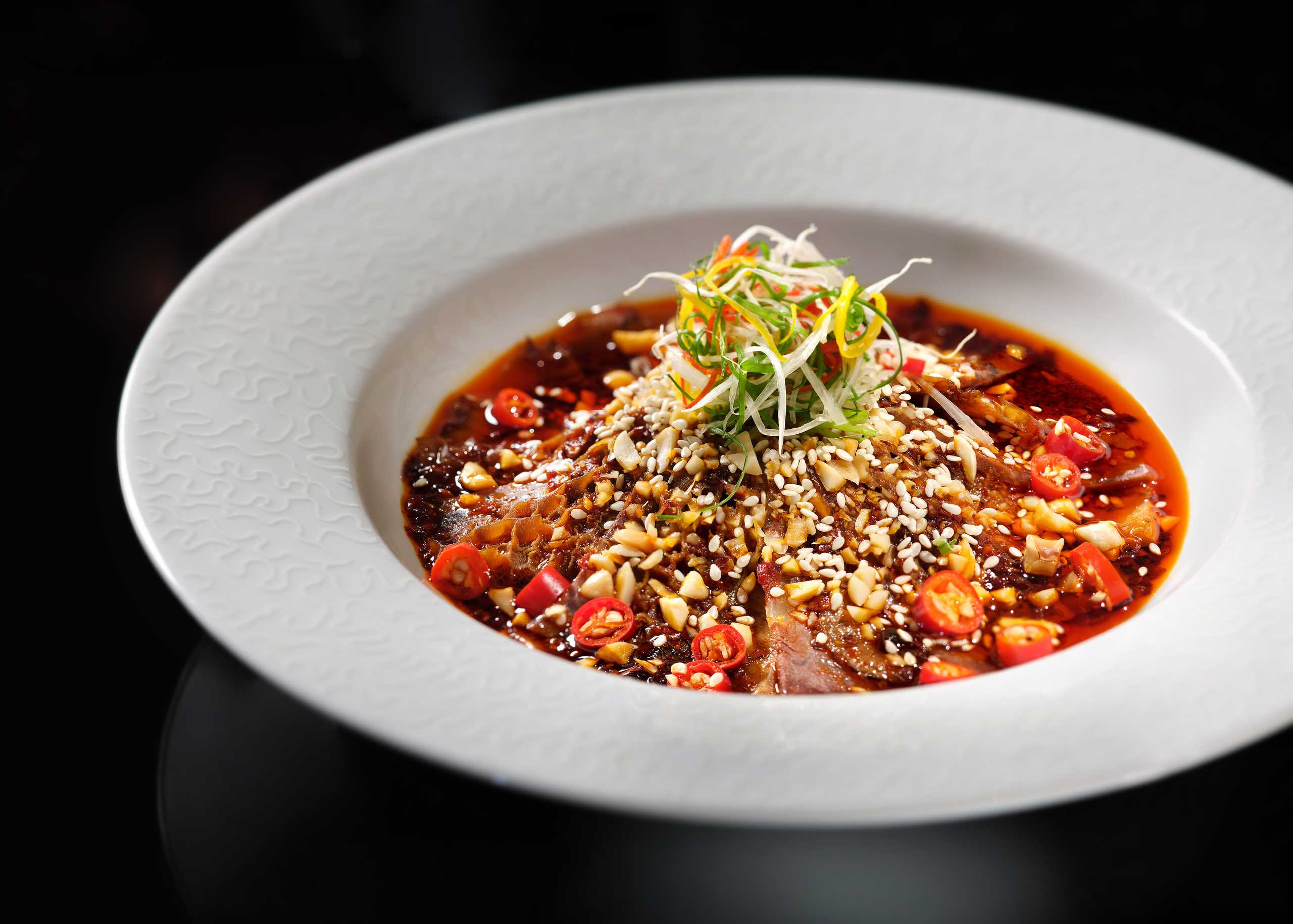 FIERY FLAVORS OF CHONGQING AT JW MARRIOTT HOTEL MACAU
Spice up your winter at JW Marriott Hotel Macau! In November, guests will be dazzled by the fiery flavors of Chongqing presented by guest Chef Charles Lei from JW Marriott Hotel, Chongqing. Chef Lei will create a medley of three menus introducing the region's most mouthwatering hot dishes, cold dishes, and traditional hotpot delicacies. The Authentic Taste of Chongqing promotion at Man Ho Chinese Restaurant will be available for a limited time, starting 22 November, 2018. Food lovers don't miss out.
To complete this tasteful journey, guests can exhilarate their senses with the renowned traditional Chongqing Hotpot Menu. Indulge in simmering fresh and raw ingredients including Shitake mushrooms, calamari and eel, all doused in a flavorful boiling broth of sichuan bean paste, aniseed and dried green chili pepper. For an extra hint of zest, sauces such as Red Chili Pepper Sauce, Knorr Sour and Spicy Soy Sauce will add even more enticing piquancy. Set to be a bold and distinctive meal, you should not miss this enticing experience!
When: November 22–December 31, 2018
Where: Man Ho, 1/F, JW Marriot Hotel Macau, Galaxy Macau, Estrada da Baía de Nossa Senhora da Esperança, Cotai
How much: Chongqing Hot Menu – MOP $128–208
Chongqing Cold Menu – MOP $58–108
Chongqing Hotpot Menu – MOP $388 per adult, MOP $208 per child (aged 3–11)
For reservations, please call +853 8886 6228 or email them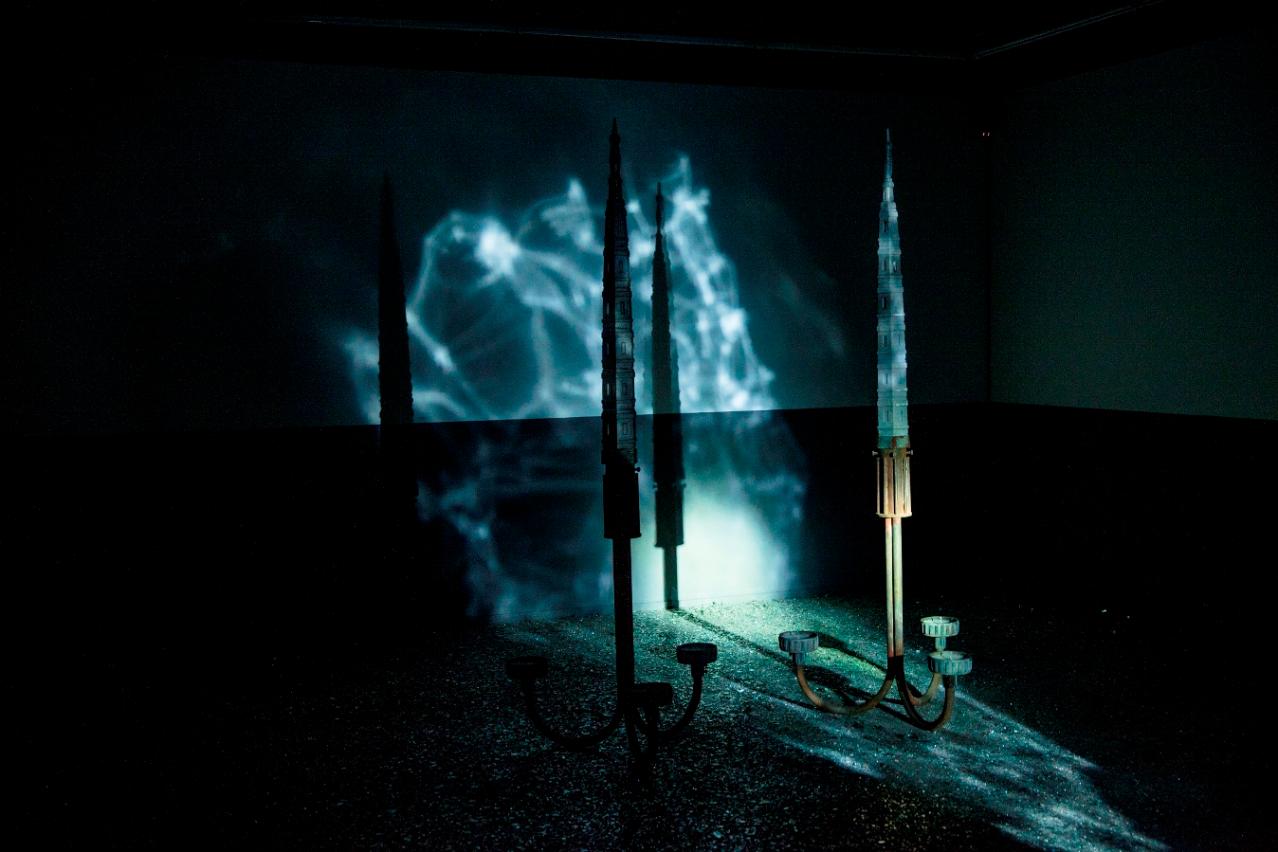 EXHIBITION SPARKLING GARDEN – GUAN HUAI BIN WORKS
This exhibition, Sparkling Garden – Guan Huai Bin Works, features 16 sets of installations and images by contemporary Chinese artist Guan Huai Bin, presenting the light and darkness of a "garden" in a variety of forms. The showcase is divided into two sections: one comprised of nine images and the other comprised of seven related installations. The two sections form a complete work that creates an ambiance of a "garden"; whether it is the installations that make up the space or the moving images – both serve as clues for the audience to "decode" the exhibition's theme and symbols.
Guan Huaibin is currently the president, professor and doctoral advisor at the School of Intermedia Arts (SIMA) of the China Academy of Art. He has participated in several important international art exhibitions, and his works have been collected by several art institutions. Guan Huaibin excels in deconstructing and absorbing the traditional cultural elements and modes of perception into his own language system and creative structure of his works. By incorporating Chinese classical garden aesthetics into his spatial installations, the works are permeated with an alternative temperament of Chinese contemporary art.
When: November 2–February 24, 2018
Where: Special Exhibition Room, 3/F, Macao Museum of Art, Avenida Xian Xing Hai, NAPE, Macau
How much: Free admission
For more information, please visit MAM website or call them on +853 8791 9814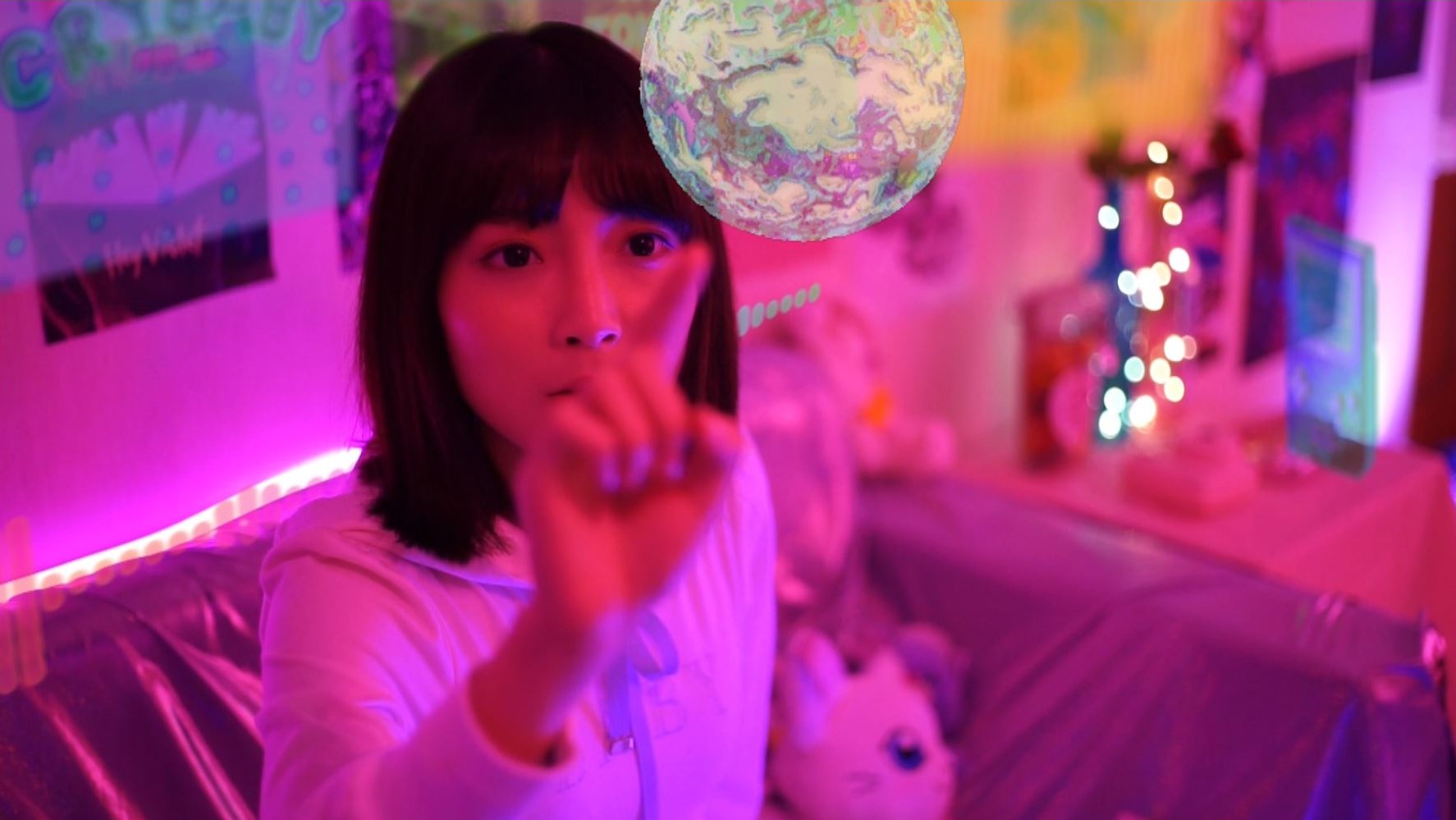 FUTURE ROADS — CROSS-STRAIT CUM HONG KONG AND MACAO COLLEGE STUDENT FILM FESTIVAL 2018
This film festival offers Macau audiences the opportunity to enjoy the latest outstanding films by students from Mainland China, Macau, Hong Kong and Taiwan. This is definitely a special and rare film festival in Macau. 27 films will be screened, some of which won important film festival awards. "Future Roads — Cross-Strait cum Hong Kong and Macao College Student Film Festival" is organized by Cinematheque Passion,
Award-winning films include: Home Swim Home, from the Beijing Film Academy, Safety First from Taiwan's Shih Hsin University, 17 Years from Hong Kong City University, and The Net from the University of Macau.
When: November 24–December 2, 2018
Where: Cinematheque Passion, 13 Travessa da Paixão, Macau
How much: MOP $60 per ticket
Full-time students and senior citizens aged 65 or above can enjoy 50% discount, and each purchase of 10 regular tickets or more gets 20% discount
For more information on ticketing, pricing and schedules, check Cinematheque Passion's website or Facebook page
Tags