The first month of the year is teeming with interesting cultural and entertaining activities and events for all to enjoy. This January brings a lot of exhibitions, concerts and other great things to start 2020 in Macau with lots of art and culture! From classical music to digital showcases, there is also the Fringe Festival and exhibitions on the history of our city.
(See featured image above)
Orchestra aficionados are in for a memorable evening with Taiwan Philharmonic music director, Lü Shao-Chia as he shares his musical journey with you. At the Lobby Lounge, he shares some of his stories and experiences with guests, amongst music, canapés and drinks.
When: 6:30pm–8:00pm, January 10, 2020
Where: Lobby Lounge, Mandarin Oriental, Macau, 945 Avenida Dr. Sun Yat Sen, NAPE, Macau
How much: MOP $148 per person, including a glass of sparkling, red or white wine, cocktail or mocktail and a selection of canapés
For more information, call +853 8805 8938 or send an email to [email protected], or check the event's Facebook page
The 19th Macao City Fringe Festival, organized by the Cultural Affairs Bureau, (IC, from the Portuguese acronym), features a series of outreach activities, including workshops, talks, exhibitions, sharing sessions, and the backstage volunteer campaign entitled "Slashie", offering rich and diverse artistic experiences to the public.
The programme "On Site" under the series "Crème de la Fringe" features three "Body Playground" workshops, namely "Body Awareness and Research", "Contemporary Dance Techniques: Muscular Conscience" and "Parkour x Dance", which will be instructed by international dancers including Xiao Zhiren from Guangzhou, Diego Sinniger from Spain, Lee Hong Kiu and Li Tuokun from Hong Kong, respectively. Participants will further explore physical possibilities as well as learn from and exchange with the artists at close range.
When: January 10–19, 2020
Where: Dom Pedro V Theatre, Navy Yard 2, Jorge Álvares Square, Rui Cunha Foundation, Cinematheque Passion, Patane Library, Lou Kau Mansion, Hiu Kok Dance Association, Camões Garden, Old Court Building, Mount Fortress Garden, Nam Van Lake Nautical Center, Casa Garden, Macau Flying Eagle Training Centre Conference Room, Macao Conservatory
How much: Most events are free; the priced ones cost between MOP $50–120
For more information, call +853 8399 6872, check their website or Facebook page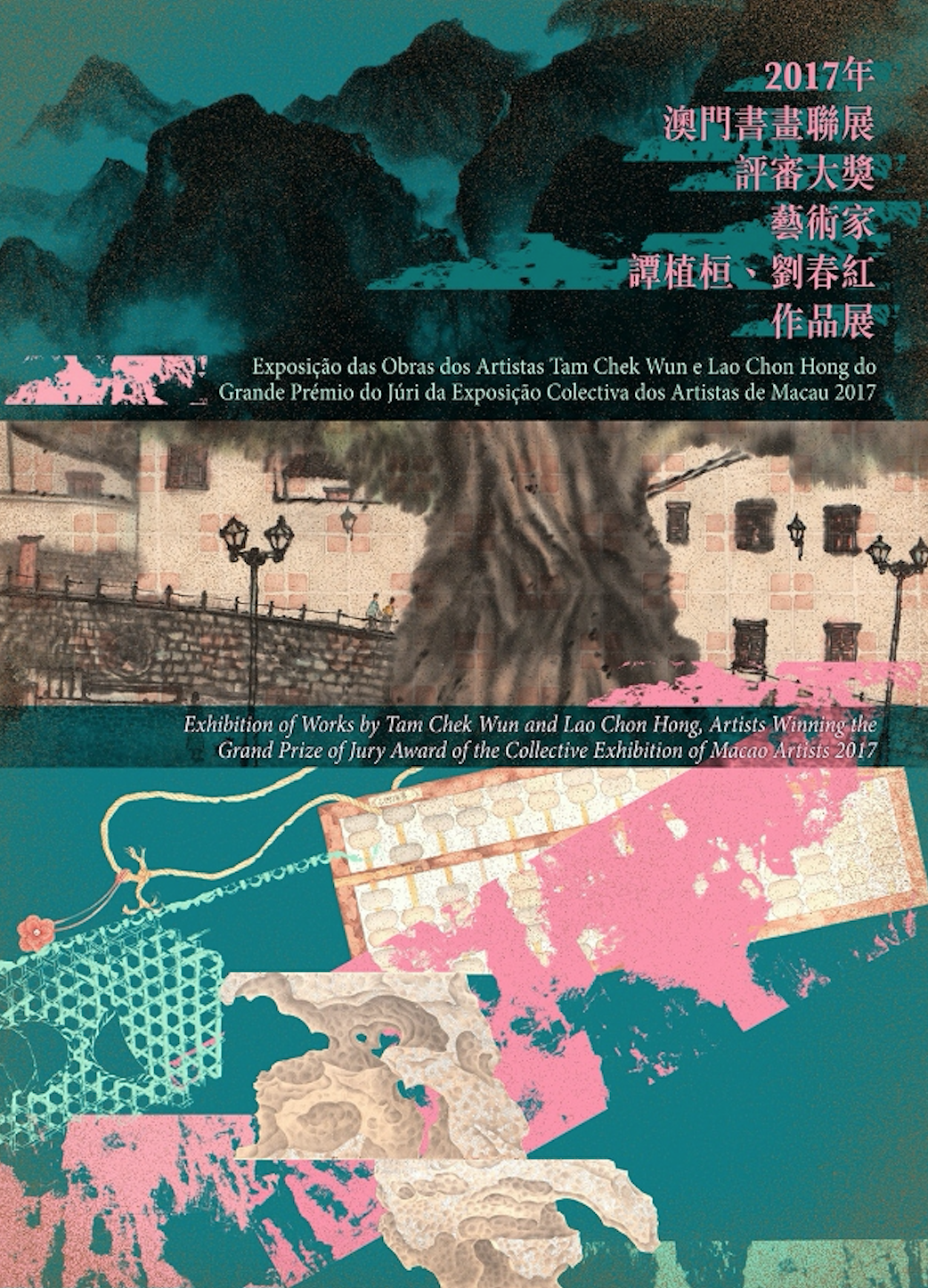 Local artists Tam Chek Wun and Lao Chon Hong won the Grand Prize of the Jury Award with their works Towering Mountains and Cloudy Ridges and Hexagram – Life respectively, at the Collective Exhibition of Macao Artists 2017. In order to showcase the artworks of these two artists, the Cultural Affairs Bureau specially organized this exhibition as a way to encourage local artists to keep moving forward in their artistic career.
The exhibition features a total of 36 pieces (sets) of paintings, including the artists' winning works in 2017 and their new creations in 2019. In the 18 pieces (sets) by Tam Chek Wun, the artist unfolds the imposing presence of precipitous mountains with his consummate command of ink, while depicting the relaxing ambiance of Macau as a small city. The other 18 pieces (sets) by Lao Chon Hong, inspired by the hexagrams from the Book of Changes, ingeniously invite viewers to contemplate life and its meaning.
When: December 7, 2019–March 1, 2020
Where: Exhibitions Gallery and the Nostalgic House of the Taipa Houses, Avenida da Praia, Carmo Zone, Taipa
How much: Free admission
For more information, check here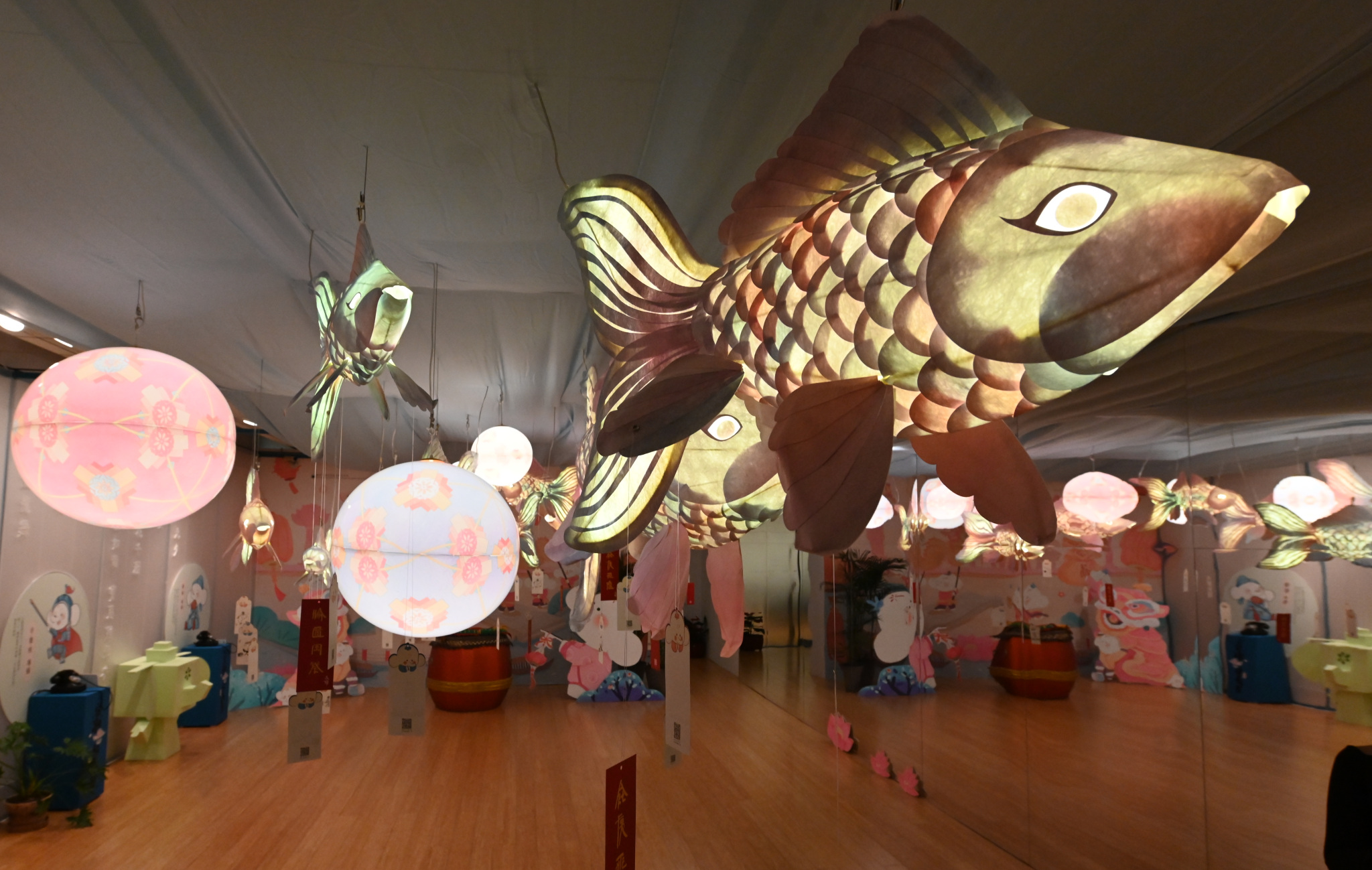 Through various presentations by means of digital multimedia, interactive experiencing, spatial displays, and physical displays, "A Panorama of Rivers and Mountains 3.0" illustrates the aesthetic nuances of this most famous ancient Chinese painting, exploring it by "moving, travelling, seeing, living" within it, so as to convey the masterpiece's philosophical pursuit of "harmony between man and nature", prompting visitors to ponder the relationships between man and nature, man and society, and man and his soul.
The digital long scroll of A Panorama of Rivers and Mountains is the world's first multi-channel technology enabling real-time interaction with the audience. By just waving a hand, a viewer can have a character in the painting walk out of the boat cabin and greet him or her. The digital scroll also projects the succession of seasons (spring, summer, autumn and winter) and weather changes (cloudy, sunny, rainy, snowy) on the wall screen as well as synchronizing with real-time weather changes in Macau.
When: December 18, 2019–March 15, 2020
Where: Macao Museum of Art, Avenida Xian Xing Hai, NAPE, Macau
How much: Free admission
For more information, check the event's official website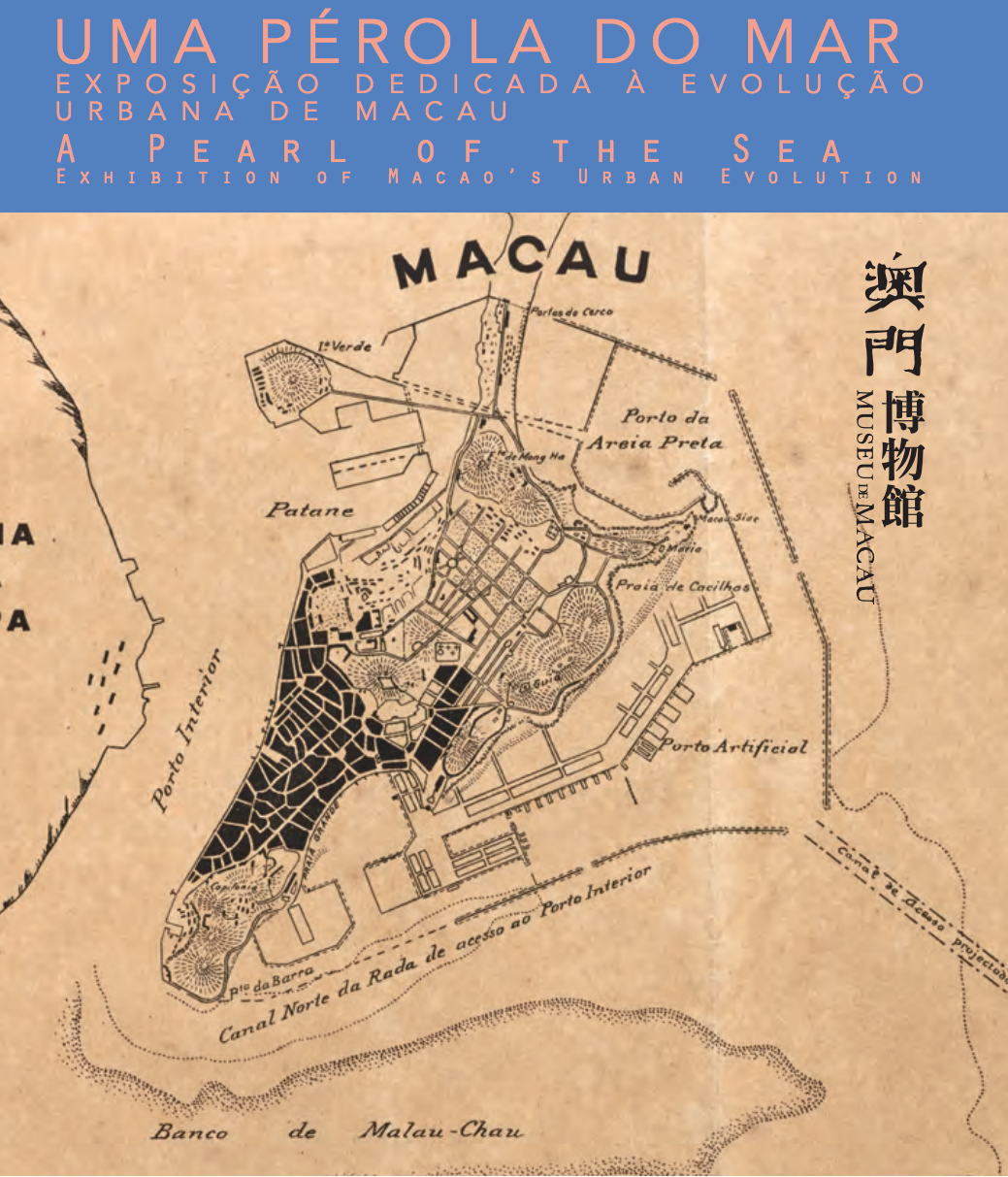 Macau has been increasing land resources through reclamation since the mid-19th century, which subsequently has had a profound impact on its overall urban development. The gathering and integration of different cultures over the past centuries have resulted in the combination of Chinese and Western styles in the city's architecture and the emergence of new landscapes amid urban development.
"A Pearl of the Sea – Exhibition of Macao's Urban Evolution" features 101 exhibits divided into four sections: Geographical Change, Past View and New Image, Infrastructure Constructions and A New Chapter, seeking to give both residents and tourists a better understanding of Macau's achievements in a variety of fields over the last 20 years since the handover, and present a brand new historical image of Macau.
When: December 27, 2019–April 19, 2020
Where: Macao Museum, 112 Praceta do Museu de Macau, Macau
How much: Free admission
For more information, call +853 2835 7911 or check the event's website
What kind of sparks will fly when Englishman Elgar, German Schumann, and Russian Tchaikovsky come together? Macao Orchestra joins hands with internationally renowned conductor Lü Shao-Chia and elegant cellist Raphaela Gromes, to create a gorgeous musical world blending their works in this concert.
The audience will be listening to Elgar's affectionate murmurs amid the playing of string instruments in Introduction and Allegro, appreciating Tchaikovsky's ingenuity while indulging in the Polish flavor of Symphony No. 3, and feeling into Schumann's romantic mood when enjoying the melodious Cello Concerto.
When: 8:00pm, Saturday, January 11, 2020
Where: Grand Auditorium, Macao Cultural Centre, Avenida Xian Xing Hai s/n, NAPE, Macau
How much: MOP $150–250
For more information, check the event's website and buy tickets here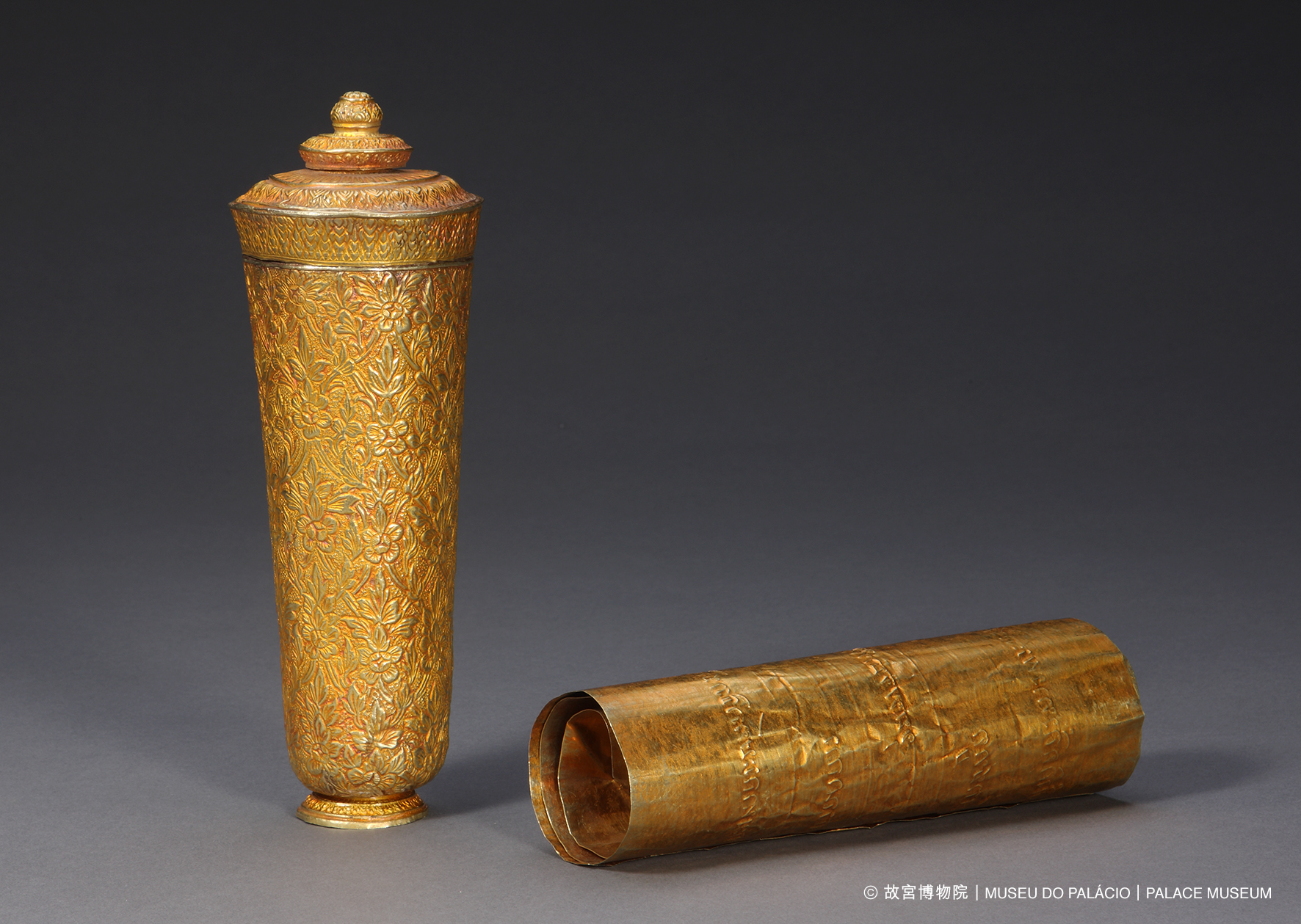 "The Long Journey: The Forbidden City and Maritime Silk Road" is open to the general public and tourists. The exhibition follows the theme of "One Belt, One Road", without forgetting the original purpose of the Maritime Silk Road, while reflecting on history and looking to the future. Large in scale and rich in content with a wide array of exhibits, it is indeed one of a kind art event of remarkable significance through Macau's history.
What's extraordinary about this exhibition is that it prompts the public to retrace the history of Chinese and Western cultural exchanges through the maritime Silk Road, a route of civilization. The exhibits include treasures of the Qing palace from the collection of the Palace Museum and newly added cultural relics after the founding of the New China.
When: January 11–April 13, 2020
Where: Macao Museum of Art, Avenida Xian Xing Hai, NAPE, Macau
How much: Free admission
For more information, check their website
Tags