We're not far away from Christmas, one of the most important family gatherings of the year! Here, we let you in the best and coolest events for everyone, especially the kids. Visit themed fairs and happenings, book a table at a family-friendly restaurant and fill your December with glad tidings and joyful celebrations with your family. Don't forget to join our giveaway of a two-night stay with MOP $2,000 dining credits at Grand Lapa, Macau. Find out more about this giveaway below!
(See featured image above)
The Macao Cultural Centre is launching a new edition of "ARTwarming Winter". This year, the series stages this December Little Bath Wonders, a gentle splashing performance for babies, and a brand new Arty Christmas, an arts jamboree of little shows, demonstrations and fun activities for all ages. Brimming with interactive props, shower puffs and toys, Little Bath Wonders is the first baby show ever conceived in town by the creative minds of the Big Mouse Kids. This sensorial experience will immerse babies into sprinkling moments of joy taking them to interact with a couple of playful actors. Little ones aged 4 to 15 months will be free to explore their surroundings to the sound of live music. Staged over 20 times in Macau, this bonding experience will have parents enchanted with their children's reactions, boosting imagination and freeing their spirits, without getting anyone wet.
Putting forward a brand new event, the Cultural Centre will innovate with tradition with the Arty Christmas, a lively arts carnival featuring local artists from different fields to create a fun-filled afternoon for families. It will kick off with CCM's Singing Club, who will stage a lively mini-concert, bringing Christmassy songs for everyone to sing along. Later on, a group of little hip-hoppers will fire up the audience with the coolest vibe in a street dance demonstration.
When: Little Bath Wonders – December 22–27, 2020
Arty Christmas – December 25, 2020
Where: Macao Cultural Centre, Avenida Xian Xing Hai s/n, NAPE, Macau
How much: Little Bath Wonders – MOP $180
Arty Christmas – Free admission
Tickets for Little Bath Wonders will be on sale from 1 November (Sunday) at the Macao Cultural Centre and at the Macao Ticketing Network
For more information, call +853 2840 0555 or check the event's website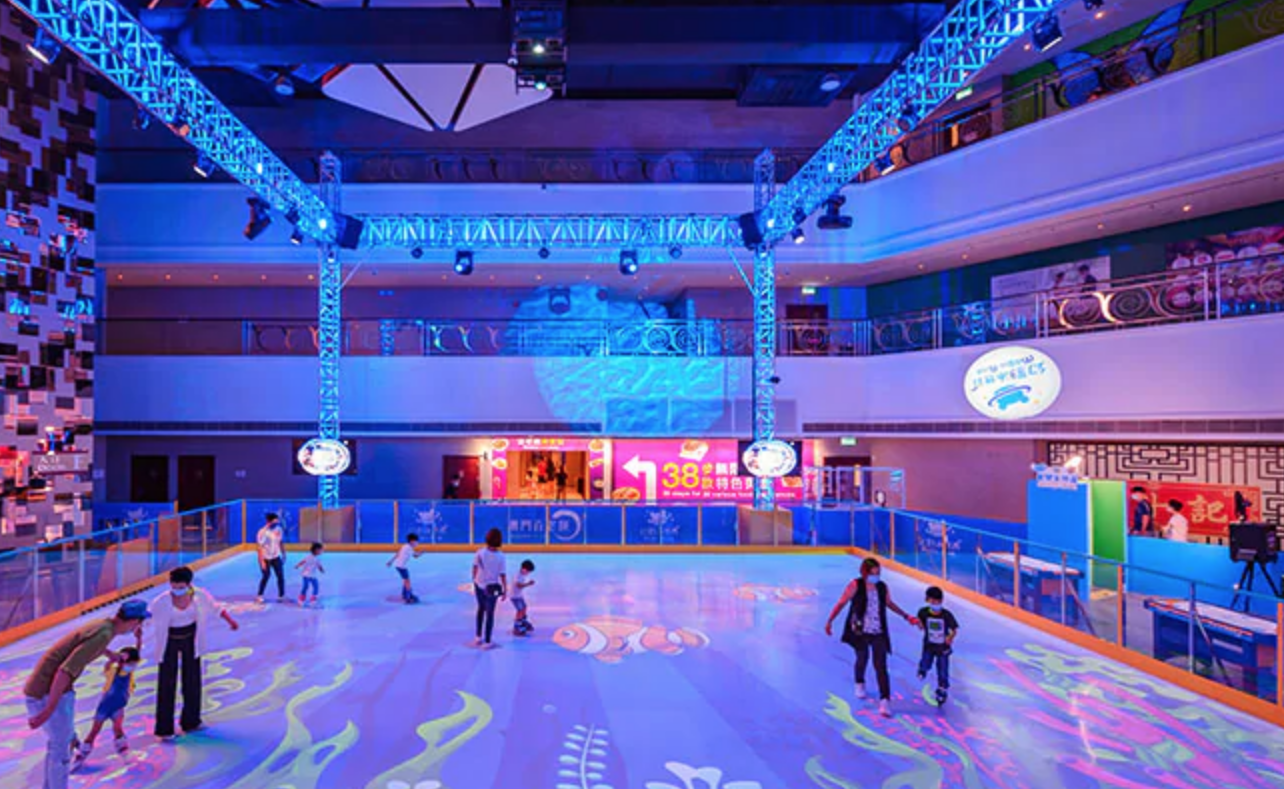 "Magic Rink" is Macau's first synthetic ice-skating rink for kids, it uses "very high molecular weight polyethylene" (VHMWPE) that complies with EU directives. This means there will be no cold wet ice when you fall, making it much safer and more comfortable than skating on traditional rinks.
Players will be provided with all the necessary skating equipment. Professional skating assistants will also be on hand. There are also different booths outside the venue including face painting, instant photo-taking, drinks, snacks, and more. Beginners or masters, you can always enjoy a new experience of dry and safe skating and the most precious parent-child time here!
When: December 1, 2020–January 3, 2021
General access – Monday–Friday, 2:00pm, 4:00pm, 6:00pm and 8:00pm, Weekends, 6:00pm and 8:00pm
Kids – Weekends, 10:00am, 12:00pm, 2:00pm and 4:00pm (kids aged three to 12, plus parents)
Game booths – Tuesday–Sunday, 3:00pm–9:30pm
Snack booth – Wednesday–Monday, 1:00pm–9:00pm
Where: 1/F, Broadway Macau, Avenida Marginal Flor de Lótus, Cotai
How much: MOP $120 per person
For more information, send an email to [email protected] or [email protected]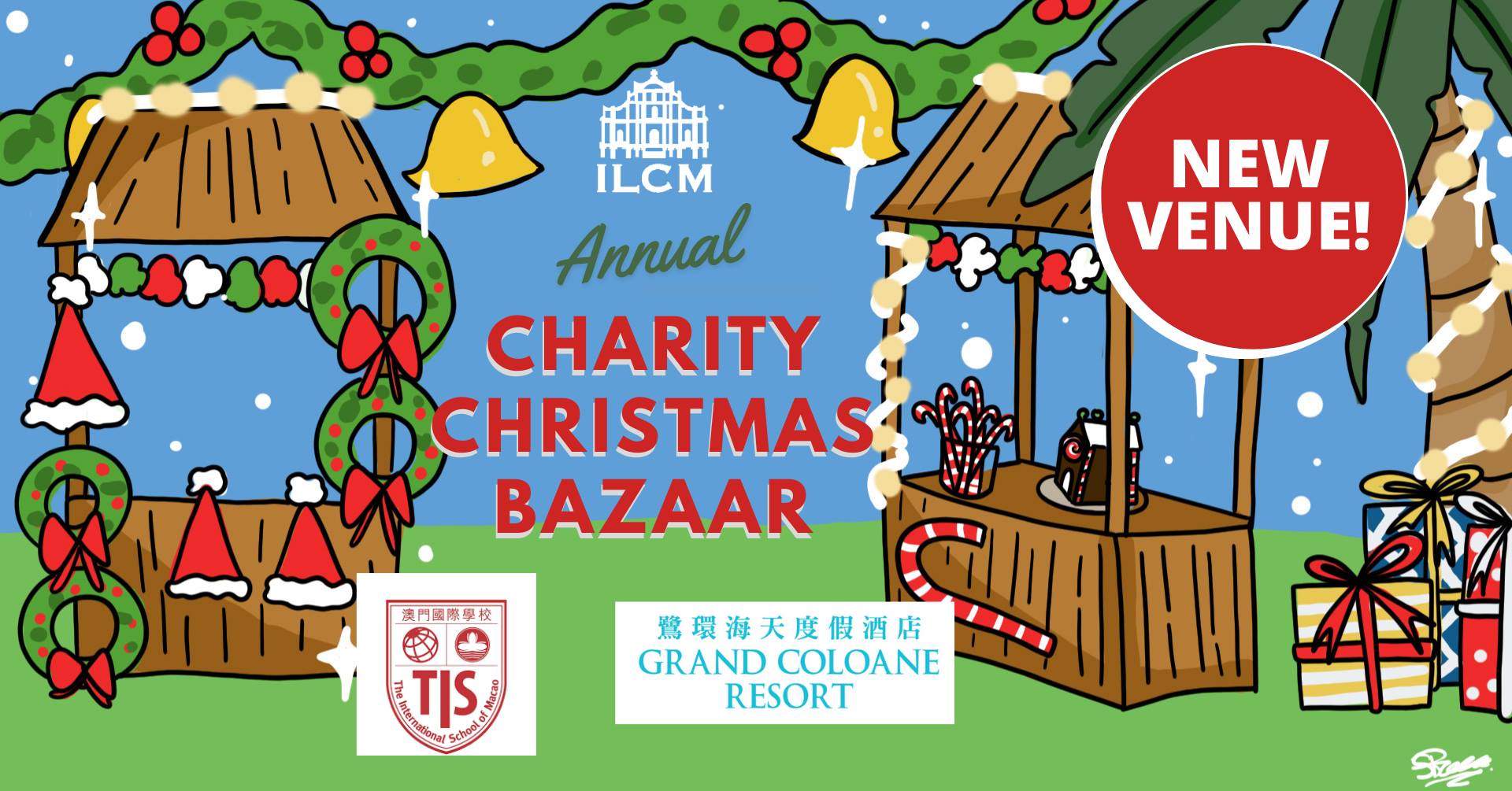 The International Ladies Club of Macau–ILCM–is yet again organizing a fantastic Christmas-themed bazaar! Not only will visitors be able to find the coolest gifts, but they'll also be aiding local organizations and people in need. After all, Christmas is the most wonderful time of the year indeed. Head there and get into the Christmas spirit at ILCM's Annual Charity Christmas Bazaar.
When: 11:00am–6:30pm, December 13, 2020
Where: The International School of Macao, Block K, MUST Campus, Avenida Wai Long, Taipa
How much: Free admission
For more information, check the event's Facebook page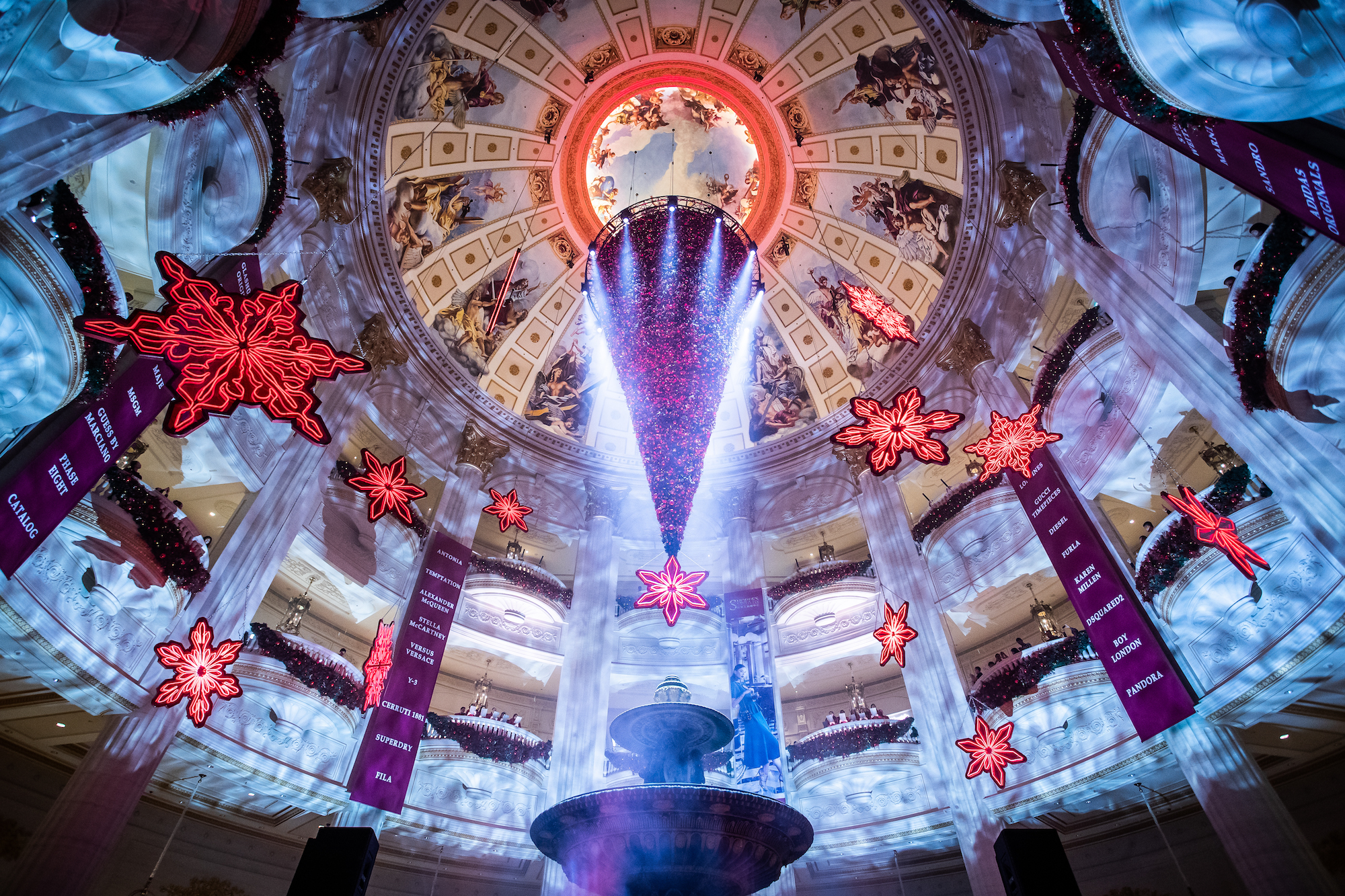 Visitors can enjoy a magnificent Christmas tree at The Venetian Macao's lagoon area together with enchanting decorations, while at The Parisian Macao they will discover a stunning 50-foot inverted tree hanging from the ceiling in the lobby rotunda. Inspired by the original at the famous Galerie Lafayette department store in Paris, it will make a unique backdrop over this festive season. The Eiffel Tower's Grand Illumination Show Winter Edition will play between 6:15pm and midnight. In addition, the dazzling 3D light and sound spectacular "A La Mode" will project festive images on the sky ceiling of the Place Vendôme at Shoppes at Parisian every hour from 12:00pm–9:00pm.
When: Until March, 2021
Where: The Venetian Macao, Estrada da Baía de Nossa Senhora da Esperança, Cotaiand The Parisian Macao, Estrada do Istmo, Lote 3, Cotai
How much: Free admission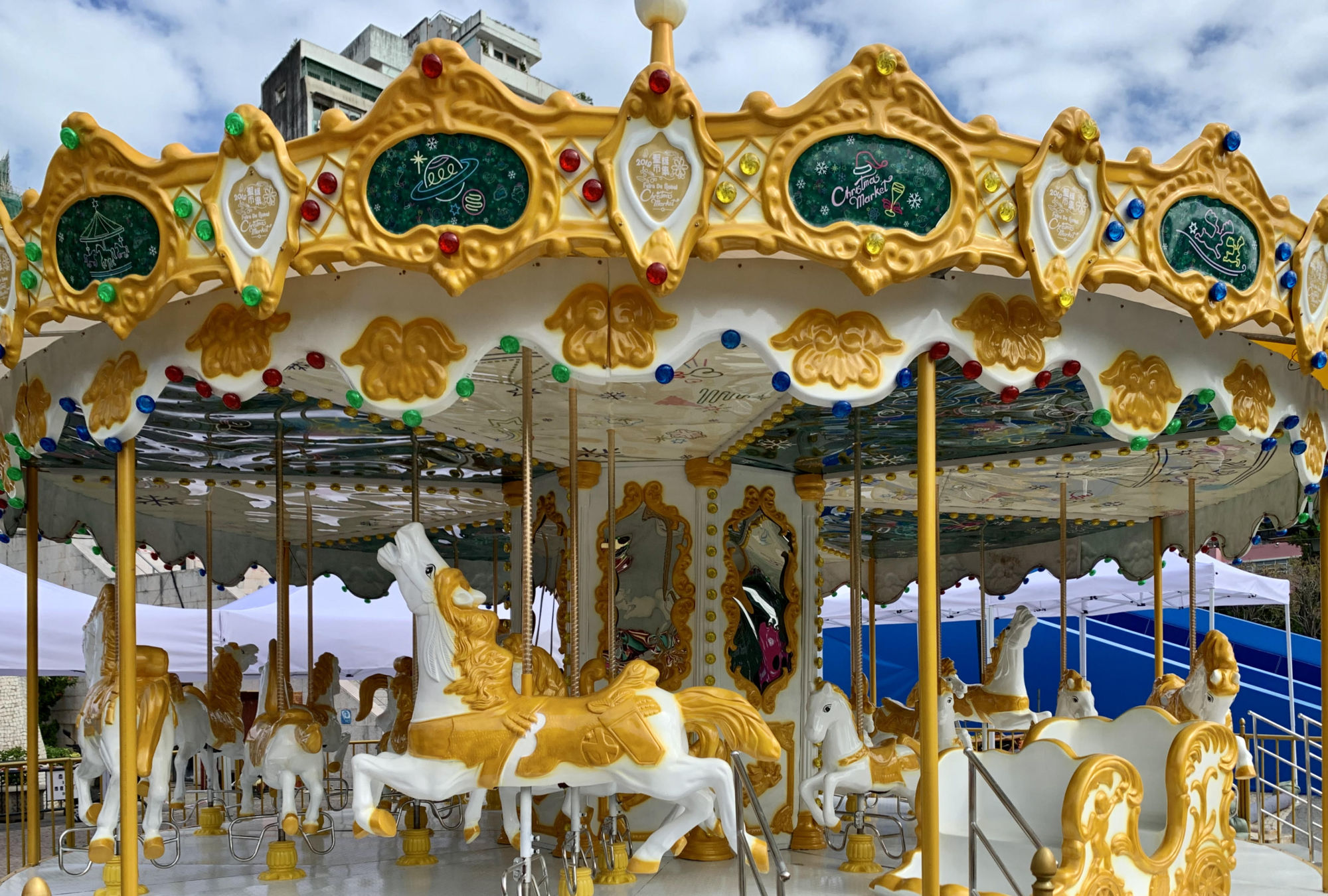 This year's Christmas Market features a wide variety of amazing activities! From Christmas gifts and refreshment stalls to interactive shows, kids' games and merry-go-round carnival, there's lots of different things and activities to enjoy with family members and friends. Hunt for the perfect Christmas gifts while having some family-friendly fun in the festive ambiance at the Christmas Market!
When: December 19, 20, 24–26, 2020 (2:00pm–midnight), December 29–January 3, 2021 (2:00pm–11:00pm)
Where: Tap Seac Square, Avenida do Conselheiro Ferreira de Almeida, Macau
How much: Free admission
For more information, call +853 2833 7676 or send an email to [email protected]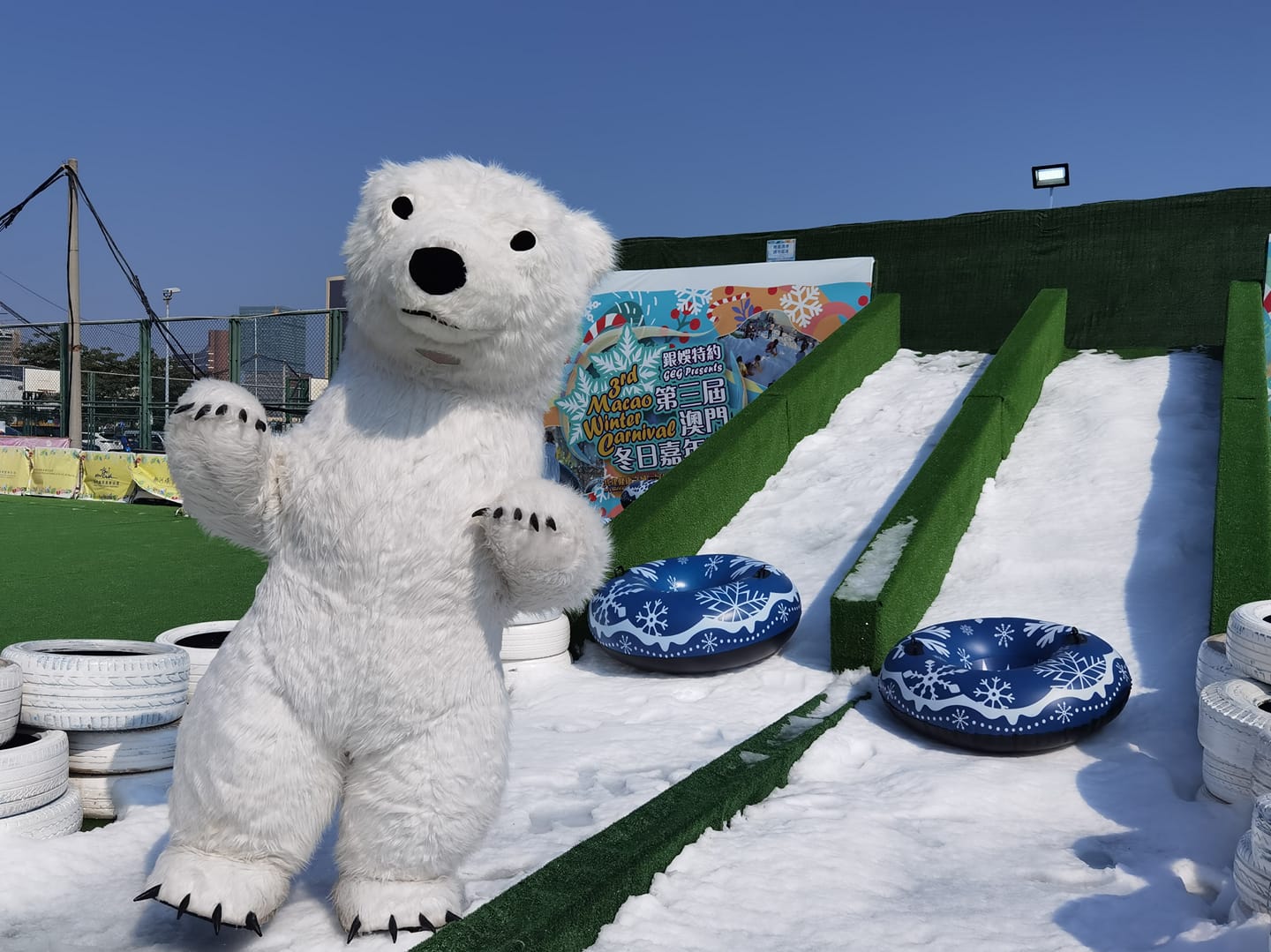 With the theme of "Let's Build a Healthy City and Present the Dynamic of Tourism", the third installment of the Macao Winter Carnival invites visitors to experience the only real outdoor snow park in town. There are photography areas, a kid's world, and game booths where everyone is welcome to enjoy a white winter, right here in Macau.
The chosen venue is the square in front of Macau Tower, allowing for lots of family fun under the snow and several games and cartoons!
When: 1:00pm–10:00pm, December 4–13, 18–27, 2020
Where: Rua da Torre de Macau, adjacent to Macau Tower, Largo da Torre de Macau
How much: Free admission to the park
Snow Zone – MOP $120 (for 45 minutes)
Kid World – MOP $60 (for 30 minutes)
Game booth – MOP $20 (per game)
For more information, check the organizer's Facebook page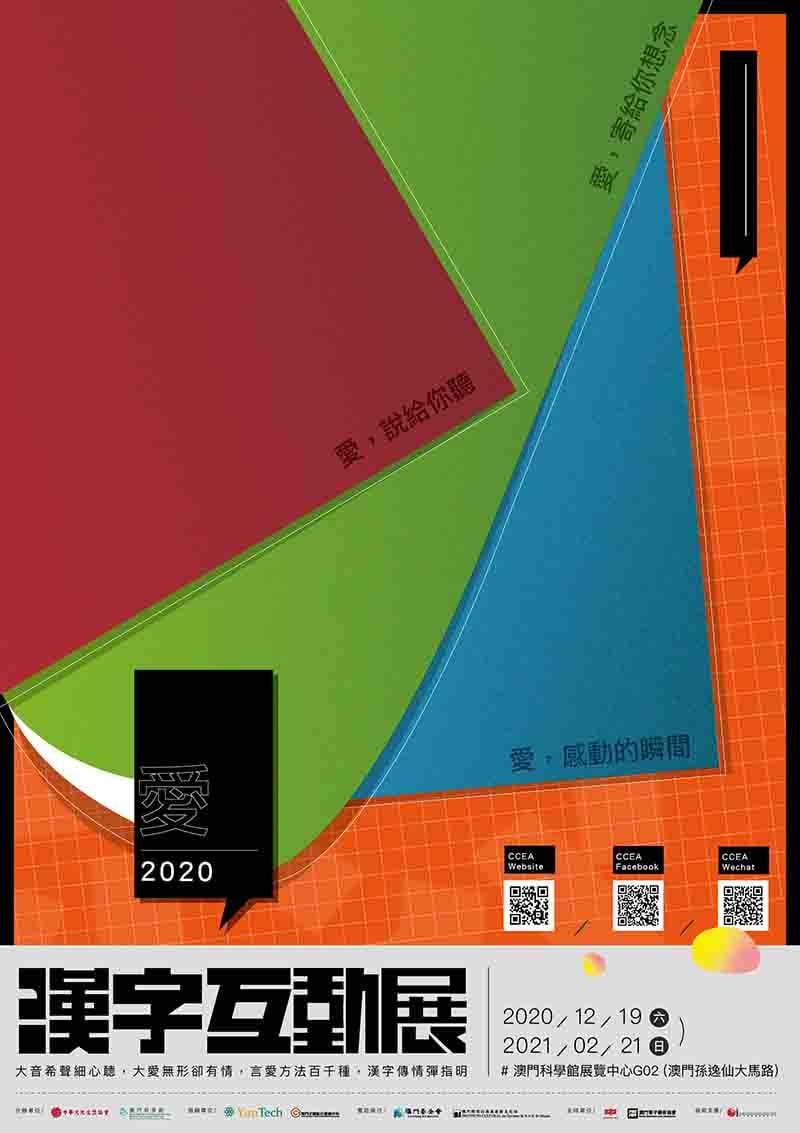 Character has been a medium for the transmission of messages and stories for thousands of years, and the Chinese character for "love" has always been interpreted in different thought-provoking ways. The exhibition presents the theme of the Chinese character "love", with several sessions such as "Speak Love Out", "Write with Love" and "Touched by Love", transmitting the different meanings of "love".
When: December 19, 2020–February 21, 2021
Where: G2 Gallery Exhibition Center, Macao Science Center, Avenida Dr. Sun Yat-sen, Nape, Macau
How much: From MOP $25 per person
For more information, check the organizer's Facebook page

Eating out with the whole family can be quite complicated and sometimes you just don't need that drama on a weekend. Skip the fast-food options because you can definitely take the kids to beautiful spaces where you can linger over great food and drinks in  Macau. Yes, it's possible moms and dads! These cool and child-friendly restaurants are worth a visit for your next family day.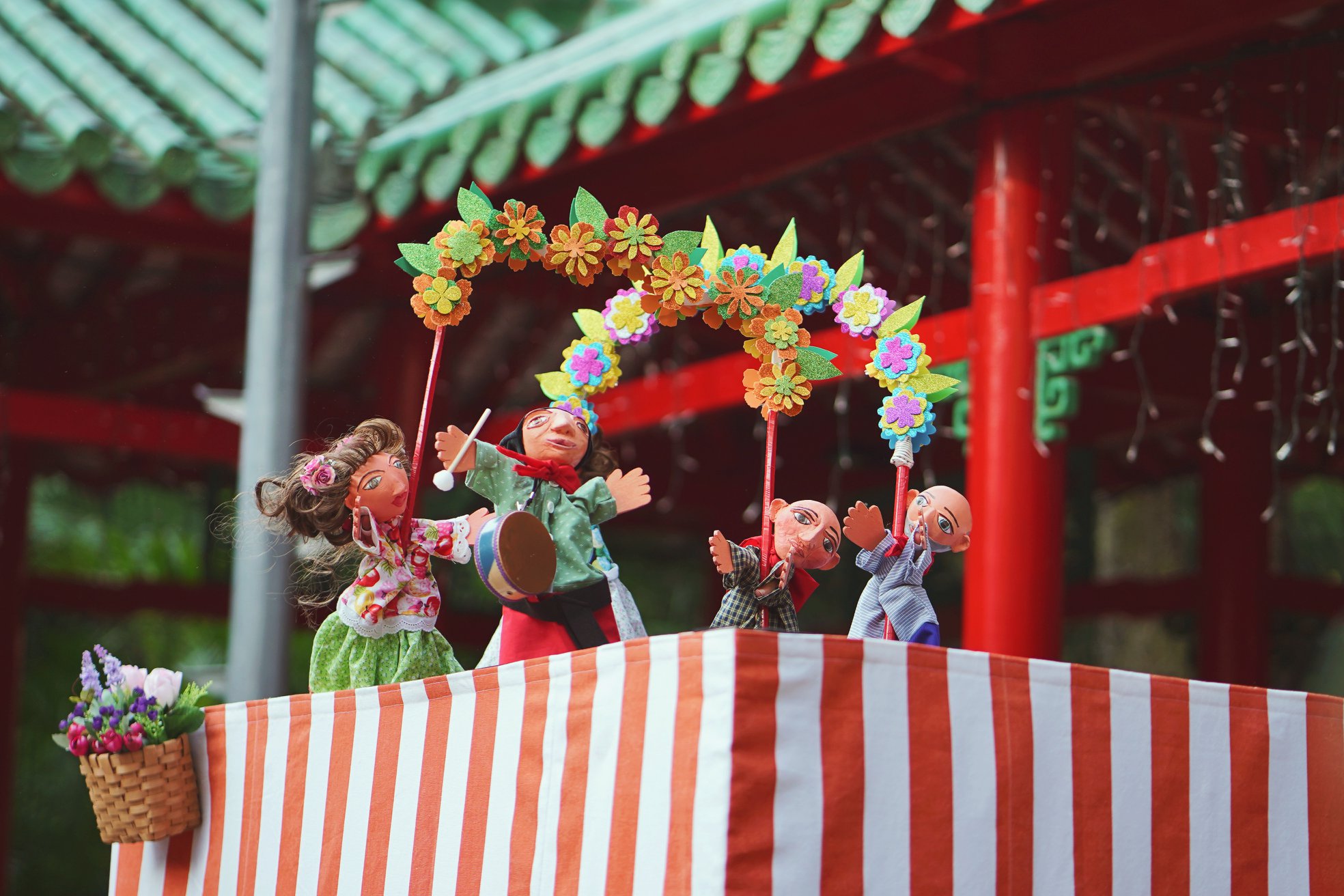 The Cultural Institute is promoting a series of activities and events this summer taking place at two major locations: in front of A-Má Temple and at the Taipa Houses-Museum. From July till August, everyone enjoyed concerts, theatre, performances, and urban wall painting in these areas. Due to the high popularity of this, the government is extending these free activities till mid-December, 2020. Featuring 84 sessions of seven different shows, it aims to entertain the population, from kids to adults.
As for happenings in the Taipa Houses-Museum, the following take place from October 24 onwards–Saturdays and Sundays: "Pedro and Inês Poem", by The Funny Old Tree Theatre Ensemble, explores these historic and cultural venues plus the Portuguese architecture and the works of a Portuguese poet.  "The Stories Vendor" by the Teatro de Sonho Association–in Portuguese–got inspired by the old Macau street vendors to create a puppets show and teach the community a bit more about local history.
When: Saturdays and Sundays, July 25–December 27, 2020
Where: Largo do Pagode da Barra, Praça de Ponte e Horta, Patane Market and Taipa Houses-Museum
How much: Free admission
For more information, check their Facebook page
---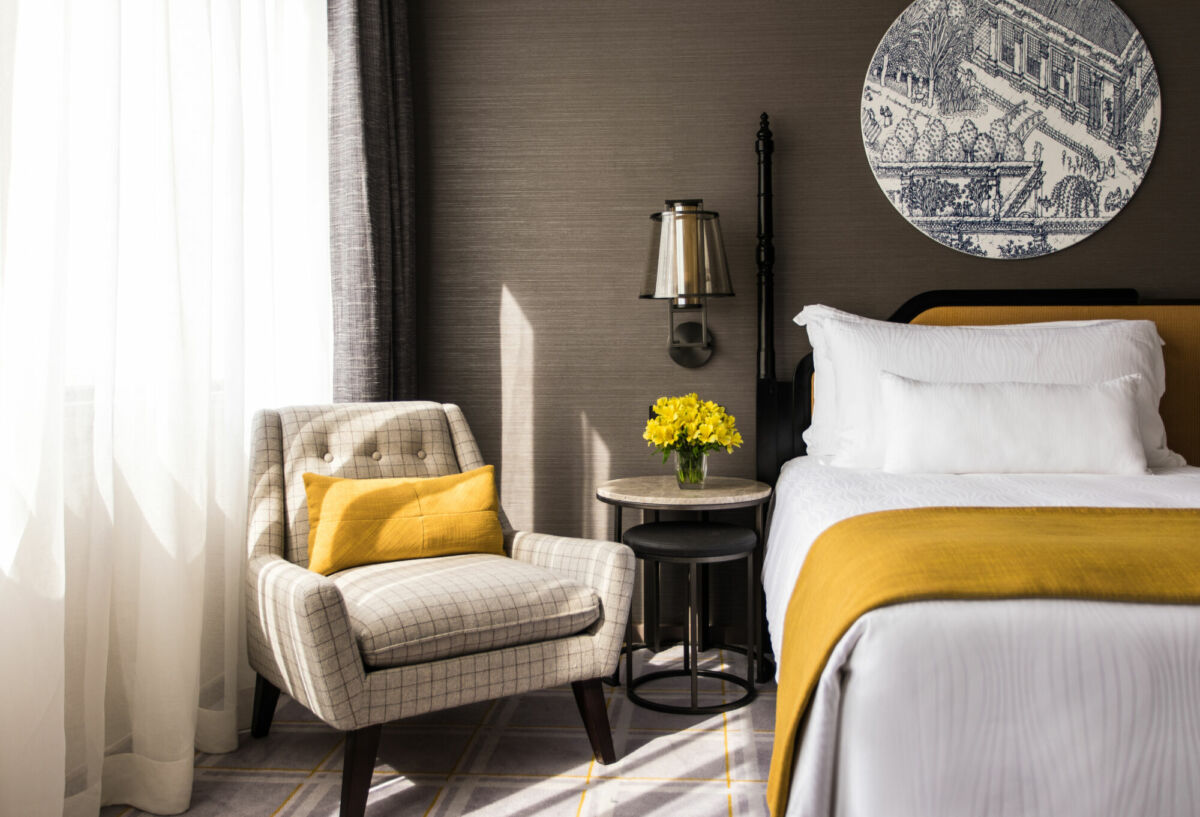 Another year has passed and it's been another milestone for Macau Lifestyle and our supportive readers. Amidst the challenges encountered in 2020, we look ahead with enthusiasm at the infinite possibilities that a new beginning in 2021 brings. We want to share the festive spirit with three of our lucky readers to each win a two-night staycation at the stylish hotel property before the year ends. That's not all because we're adding MOP $2,000 dining credits so that the winners can embrace the exciting season and savor delicious dishes at the dining locations of Grand Lapa, Macau. It's impossible not to enjoy this giveaway along with the delicious meals and incredible memories to be made this wonderful time of the year!
If downtime at an indulgent luxe resort is what you're after, Grand Lapa, Macau is always the best place to be for a staycation. Your relaxing journey begins the moment you step foot inside the hotel and settle into your beautiful and spacious room. After two days at the hotel, you'll definitely feel lighter, renewed, and refreshed.
This year-end questionnaire is for us to understand our readers more. It's our way of saying "thank you" and we hope you enjoy the good things in life with great food and drinks while relishing a well-deserved staycation. This amazing prize includes a complimentary two-night accommodation plus MOP $2,000 dining credits. This is one exciting giveaway you shouldn't miss because these rooms have to be enjoyed before the year ends! This giveaway ends on December 7, 2020, and the winners will be notified directly via email.
Tags
Related Posts