This weekend, chef Ernesto Iaccarino is back in Macau at Casa Don Alfonso presenting an exclusive time-limited dinner menu of Italian dishes. There are also This Is My City 2019 and the Macao Light festivals, celebrating Wellington beef at Vida Rica Restaurant, art exhibitions and lots more to enjoy! Read on and find out what to do with friends and family these next days!
(See featured image above)
Casa Don Alfonso is pleased to welcome the return of Chef Ernesto Iaccarino, son of Chef Alfonso, to Grand Lisboa Hotel. From November 28 to December 2, Chef Ernesto presents sustainably sourced signature dishes for guests of Casa Don Alfonso to experience fresh, organic ingredients from the Don Alfonso family farm.
For decades, the Don Alfonso family has paid homage to sustainably sourced ingredients by producing their own food on their farm in Sant'Agata. Now, for first-time, guests of Casa Don Alfonso are able to experience the signature dishes of Sant'Agata prepared by Chef Ernesto himself. Chef Ernesto is bringing the very best ingredients from his family's 17-acre organic farm, "Le Peracciole" to Macau.
When: November 28–December 2, 2019
Where: Casa Don Alfonso, Grand Lisboa Hotel, Avenida de Lisboa, Macau
How much: Seven-course "Chef Ernesto Iaccarino" menu – MOP $1,200* per person
Pizza-making workshop – MOP $1,500* per person
*Subject to 10% service charge
For more information and reservations, contact Casa Don Alfonso at +853 8803 7722 or visit their website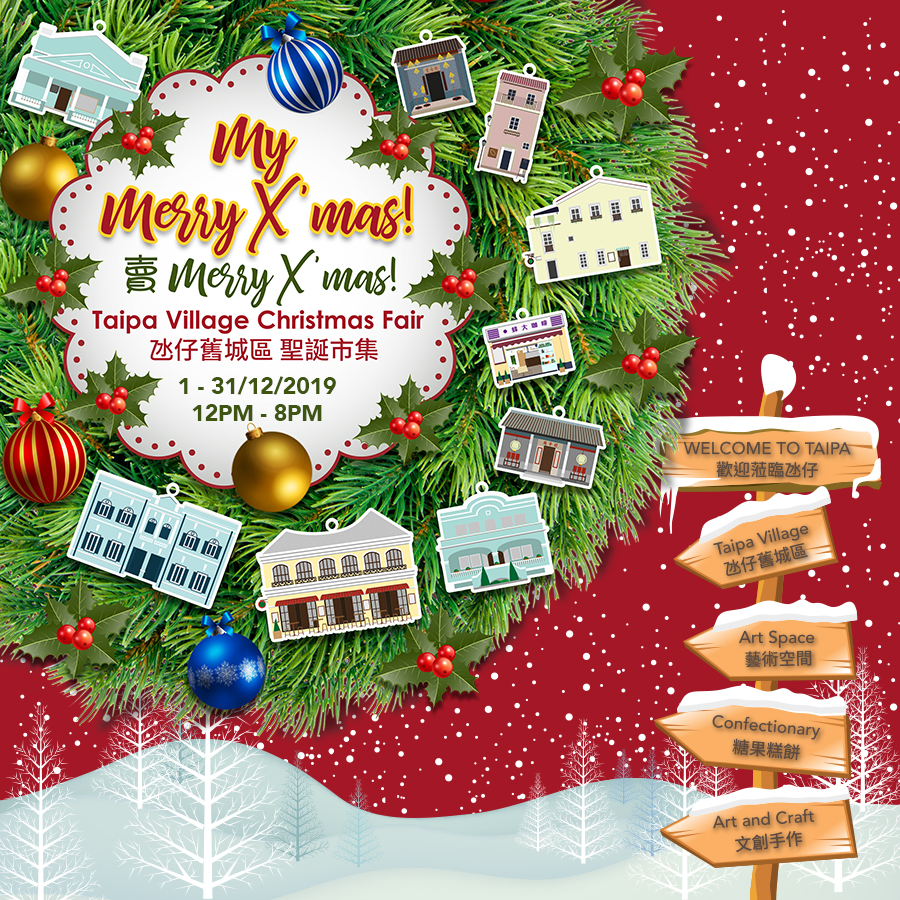 This Christmas, Taipa Village Cultural Association collaborates with Mandarin Oriental, Macau to present the pop-up festivity "My Merry X'mas! Taipa Village Christmas Fair", where there is a great selection of Christmas confectionery, art and handicraft products on sale, the showcase of craftsmanship by local talents, as well as other interactive activities.
This pop-up aims to promote Macau's cultural and creative industries and spread festive joy to everyone with a specially decorated Christmas atmosphere. Other than the usual sweet treats and handicrafts, there are also spa products, accessories, and stationery to peruse too. Interactive activities include face and portrait painting and Santa Claus is there as well to delight children and adults!
When: 12:00pm–8:00pm, December 1–31, 2019
Portrait painting – 2:00pm–6:00pm, every weekend within the event period
Face painting – 2:00pm–6:00pm, weekends of December 7 and 8, 14 and 15, 21 and 22, 2019
Santa Claus – 12:30–1:30pm and 7:30pm–8:30pm, December 21, 22 and 24, 2019
Where: Portrait and face painting – Taipa Village Art Space, 10 Rua dos Clérigos, Taipa Village
Santa Claus – António, Barcelona and Tapas de Portugal, Rua dos Clérigos, Taipa Village
How much: Free admission
Portrait painting – MOP $150–300
Face painting – MOP $50
For more information, check the event's website or the event's Facebook page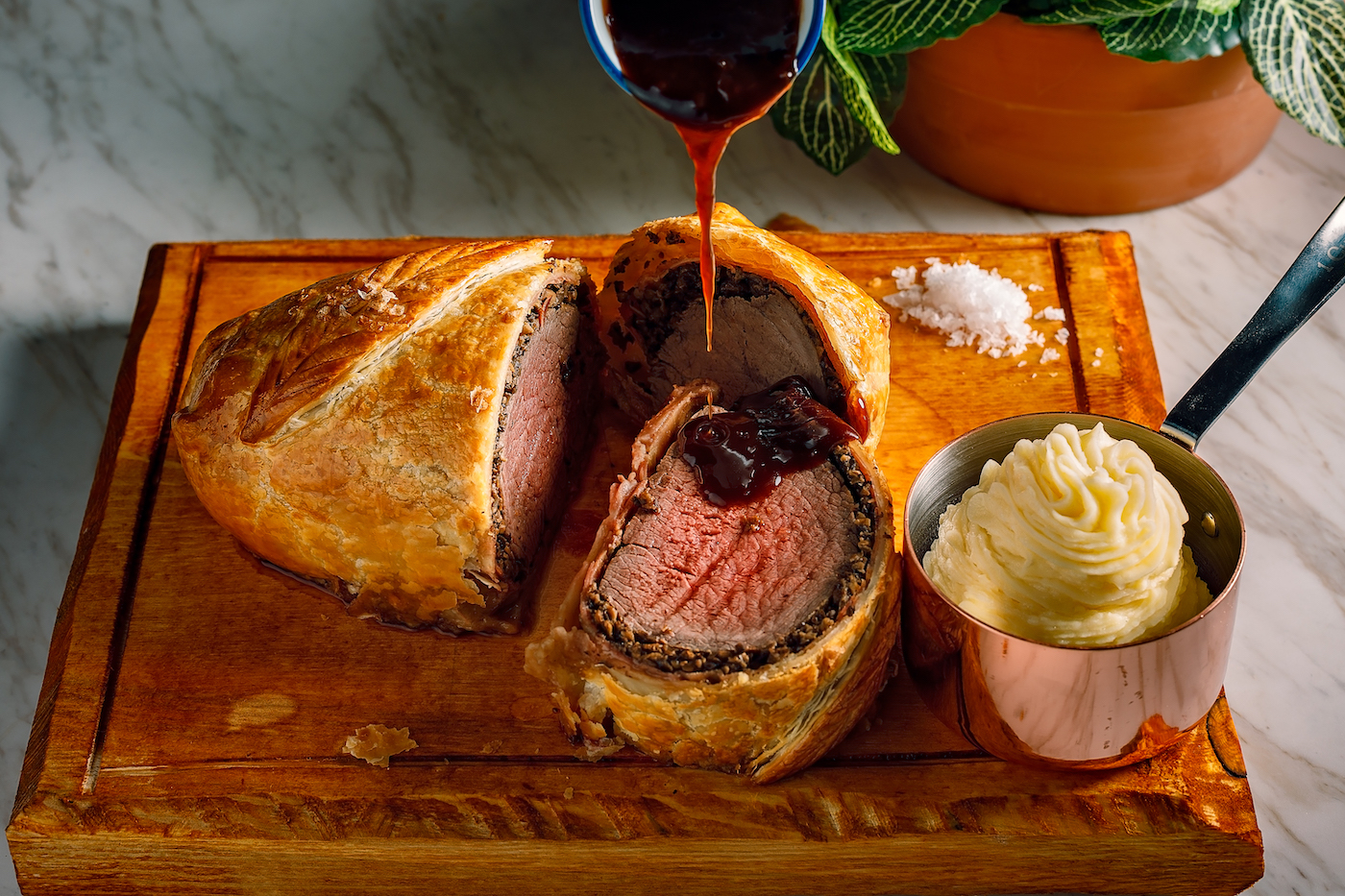 Experience the flavors of the well-known British classic–beef Wellington. The specialty is a preparation of filet steak coated with pâté (often pâté de foie gras) and duxelles, which is then wrapped in parma ham, puff pastry and baked. Some recipes include wrapping the coated meat in a crêpe to retain its moisture and prevent it from making the pastry soggy.
When: 6:00pm–9:30pm, Friday and Saturday, 29 and 30 November 2019
Where: Vida Rica Restaurant, Mandarin Oriental, Macau, 945 Avenida Dr. Sun Yat Sen, NAPE
For reservations and more information, call +853 8805 8918, send an email to [email protected]

This Is My City festival kicks off its 2019 edition with concerts, talks, parties and much more. It starts with a photo installation, followed by a documentary screening, plus two more the next day, and music performances by Chinese band Wu Tiao Ren, but also locals Mowave, Ariclan, Aki, and Portuguese Surma and Conan Osiris. The festival ends with DJ Kitten's performance at D2 club.
This year, the festival takes place in both Macau and Zhuhai, with two happenings in the neighboring city, including a series of concerts and a live DJ set at a nightclub.
When: Monday–Saturday, November 25–30, 2019
Where: Navy Yard 2, Live Music Association, D2 Club, The London Lounge Zhuhai, Let's Live House Zhuhai
How much: MOP $150 per day of Macau concerts, MOP $200 for a two-day pass
DJ Kitten performance in Zhuhai: (early bird) RMB $60, (at the door) $120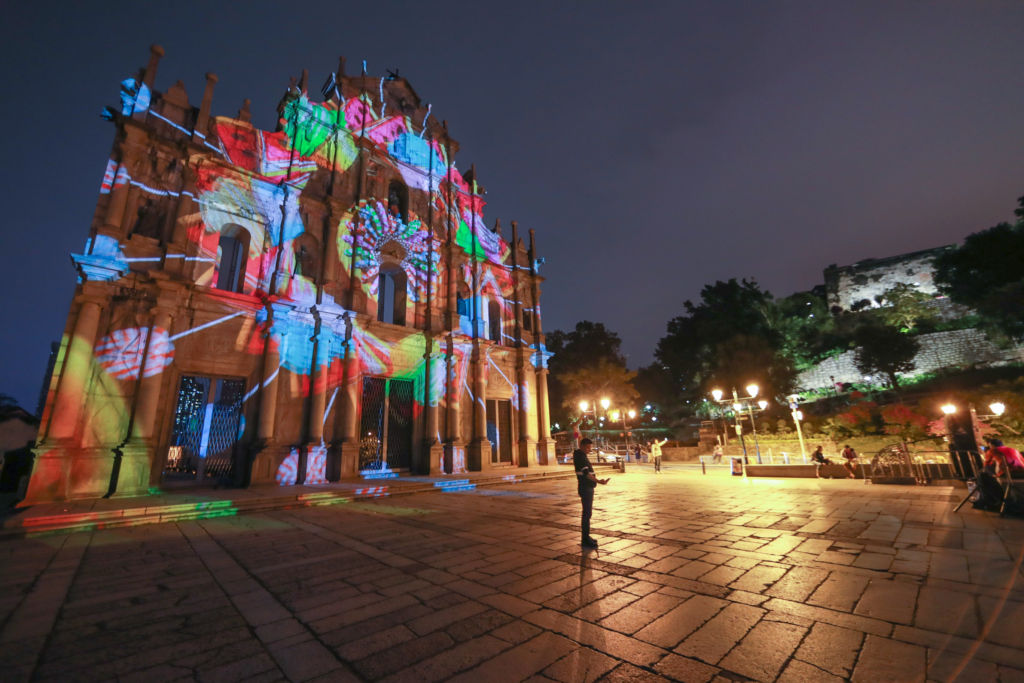 In 2015, MGTO launched the first edition of the "Macao Light Festival" which is held annually in December at various locations in the Macau peninsula and on the islands. The event program includes projection mapping, light installations, interactive games and a series of other activities. The event aims to draw visitors to different districts of the city for an appreciation of Macau by night and to learn about the local culture and history from innovative angles shaped by light artistry.
The Macao Light Festival 2019 is organized by the Macao Government Tourism Office, co-organized by the Civic and Municipal Affairs Bureau, the Cultural Affairs Bureau and the Sports Bureau. The Environmental Protection Bureau and Companhia de Electricidade de Macau (CEM) are supporting entities of the event.
When: December 1–31, 2019
Where: Anim'Arte Nam Van, 744B Avenida Panorâmica do Lago Nam Van, Macau and Ruins of St. Paul's, Company of Jesus Square
How much: Free admission
For more information, check here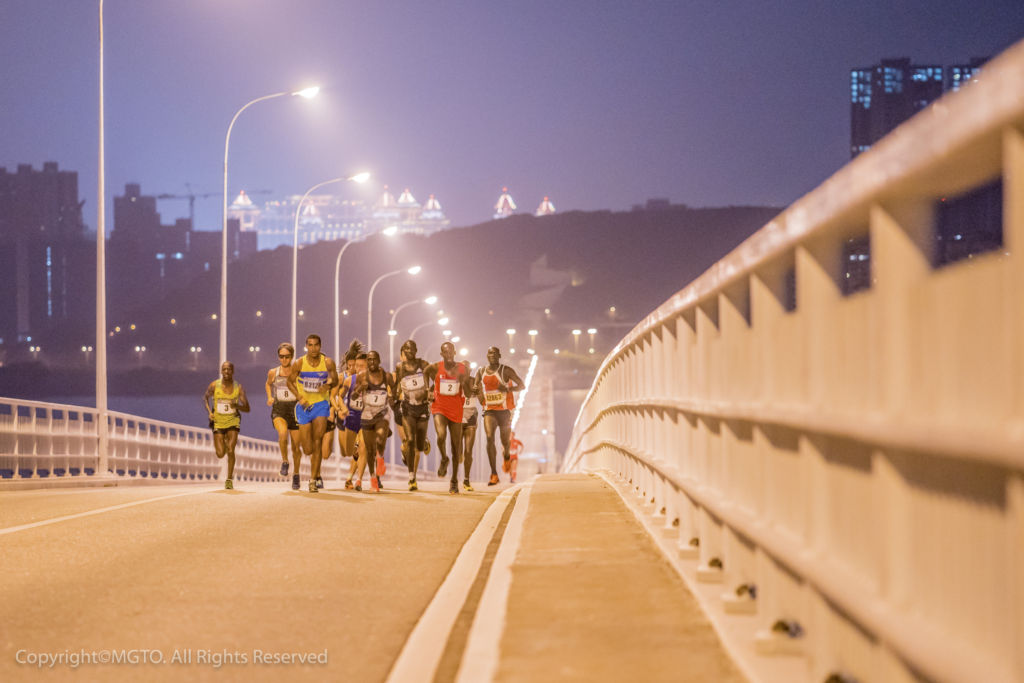 In celebration of the 20th Anniversary of the Establishment of the Macao SAR, Galaxy Entertainment Macao International Marathon is taking place in December! The idea of this run is to boost local sports development and strengthen the bond with other countries that contributes to the promotion of sports tourism of Macau.
The (full) run is 42.195km, while the half marathon is completed in 21.0975km, and the mini is approximately five kilometers. Athletes who complete both the marathon and the half marathon race events are listed in the general classification of the respective age categories, whereas the invited athletes are only able to be listed and awarded in the general classification of the marathon. The day starts at 5:00am, with a gathering at the Olympic Sport Centre Stadium, in Taipa. According to the schedule, the marathon and half marathon starts at 6:00am, while the mini-marathon takes place 15 minutes later. All events should be completed by 11:00am.
When: 5:00am–11:00am, Sunday, December 1, 2019
Where: Starting point at Macau Olympic Complex Stadium, Ave. Olímpica, Taipa and throughout the city
How much: Registration fees  – Marathon and Half Marathon – MOP $100–400
Mini Marathon – MOP $50–70
For more information, call +853 2823 6363, send an email to [email protected] or check their official website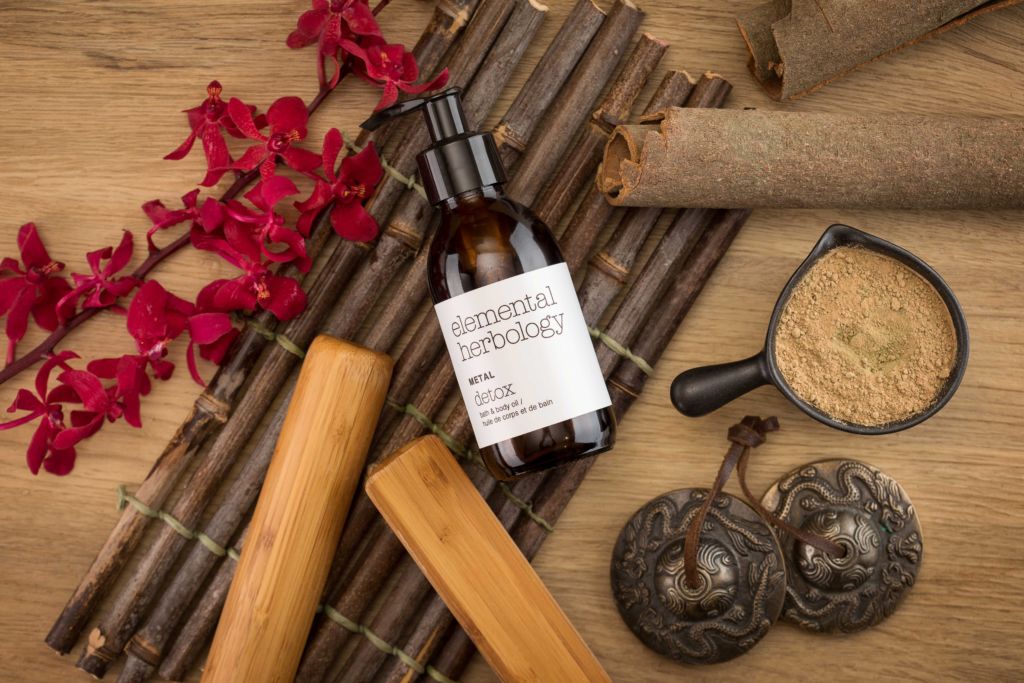 This autumn, experience a truly relaxing treatment at Shine Spa, by Sheraton Grand Macao Hotel, Cotai Central. Purify and invigorate your body and mind with a gentle body exfoliation to eliminate toxins followed by a warm wrap and signature massage. Doesn't that sound just divine?
The 120-minute treatment includes a 30-minute body scrub, another 30-minute thermal detox body wrap and one hour of signature massage with "Metal Detox" oil. Get rid of that sun-dried skin at one of the greatest spas in Macau and experience a fantastic treatment sure to revitalize the whole body.
When: September 1–November 30, 2019
Where: Shine Spa, Level 3, Sheraton Grand Macao Hotel, Cotai Central, Estrada Do Istmo, Cotai
How much: MOP $1,580 (original price was MOP $1,880) per person
For more information and reservations, call +853 8113 0222, email [email protected] or check their website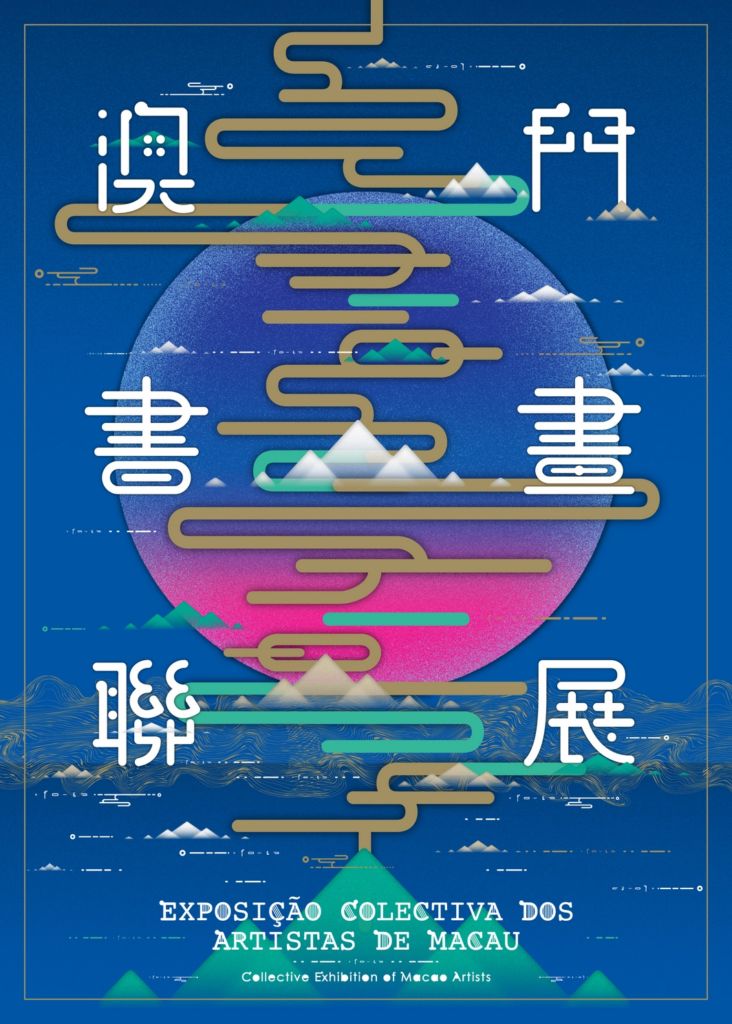 The "Collective Exhibition of Macao Artists" has been held for many years, providing an important platform for local artists to showcase their calligraphic works and paintings and to exchange ideas, and promoting the innovation and development of art in Macau. The open submission for this year's exhibition was held in May.
After a professional and rigorous selection, the winning and shortlisted works were selected by a panel of experts and academics from Mainland China, Taiwan, Hong Kong, and Macau. This exhibition features 80 outstanding pieces (sets), covering a wide range of themes in various forms and styles, reflecting the efforts of local artists to represent the beauty of Chinese traditional arts while exploring artistic innovation. The exhibition shows the characteristics and features of Macau's contemporary Chinese calligraphy, painting, and seal carving.
When: November 22, 2019–February 23, 2020
Where: Black Box Theatre, Old Court Building, 2/F, 459 Av. da Praia Grande, Macau
How much: Free admission
For more information, call +853 8988 4000
Tags