This weekend in Macau is filled with the coolest events! From incredible offers at Grand Lapa, Macau to the best pool deals in town, there are also dining experiences, family-friendly events, exploring cultural sites, and other excitements including two live performances and much more to enjoy in the next few days.
(See featured image above)
Grand Lapa, Macau is best known for its lavish swimming pool, lazy afternoons, and weekends sunbathing and eating delicious food. Amazing news, they just launched their "Hello Summer' campaign. Grand Lapa welcomes the summer with ultimate staycation offers for Macau residents and incredible surprises for all to enjoy! It's just in time for this hot season, enticing local residents with the best deal packages in town, rooms, wellness programs for the kids, and wonderfully summery BBQ dinners!
For a unique summer experience for all kids, the wellness program is in place for them to learn about cooking, yoga, dance, and painting. The resort also introduces private swimming lessons this year! Children will certainly love this while learning new skills, and parents can enjoy a moment by the pool or even having a massage.
However, these are not the only surprises: there's also an outdoor spa experience worth trying if you're looking for a relaxing moment with a summer breeze. If you want to have a relaxed summer, the garden outdoor spa experience is ready for all guests, fresh young coconut will be served after treatment.
When: Till August 31, 2020
Where: Several restaurants across Grand Lapa, Macau, 956-1110 Avenida da Amizade, Macau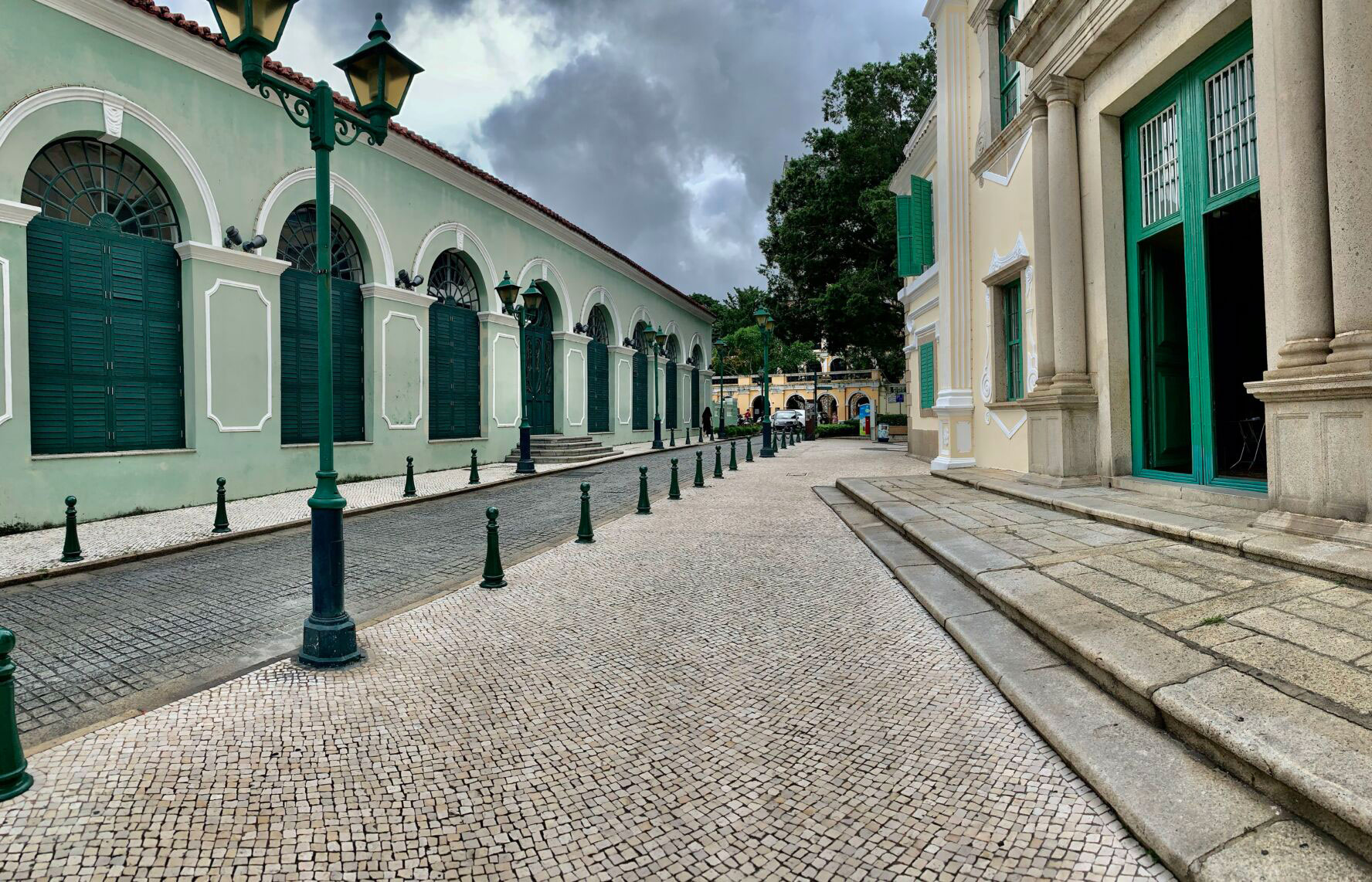 Macau is known as a perfectly mixed city for a reason: besides casinos and bright, neon-signed pawnshops, this well-loved city also has centuries of history and plenty of narratives to tell. This weekend, let's take a tour around St. Augustine Square. Nestled on top of a steep sidewalk, it's a corner filled with western buildings, with an ancient Catholic church, the first-ever European style theater in China, but also a quiet seating area outdoor, a modern library, and much more.
There is no better proof of that than the fact that the square itself–and four other buildings–were inscribed into the UNESCO World Heritage Site list on July 15, 2005. In fact, this became the 31st designated World Heritage Site in China. It is surely one of the great places to visit and enjoy exploring when you're in Macau.
You can reach the square going up the Calçada do Teatro where you immediately see Dom Pedro V Theatre, easily identified by the green stucco on your left. On your right-hand side, you'll spot St. Augustine's Church in pale yellow, all this surrounded by Portuguese cobblestone with patterns, very popular on streets everywhere in Portugal–especially older areas of city centers. As we will see, most of these buildings have a neoclassical influence perfect for a weekend of exploring and photo taking!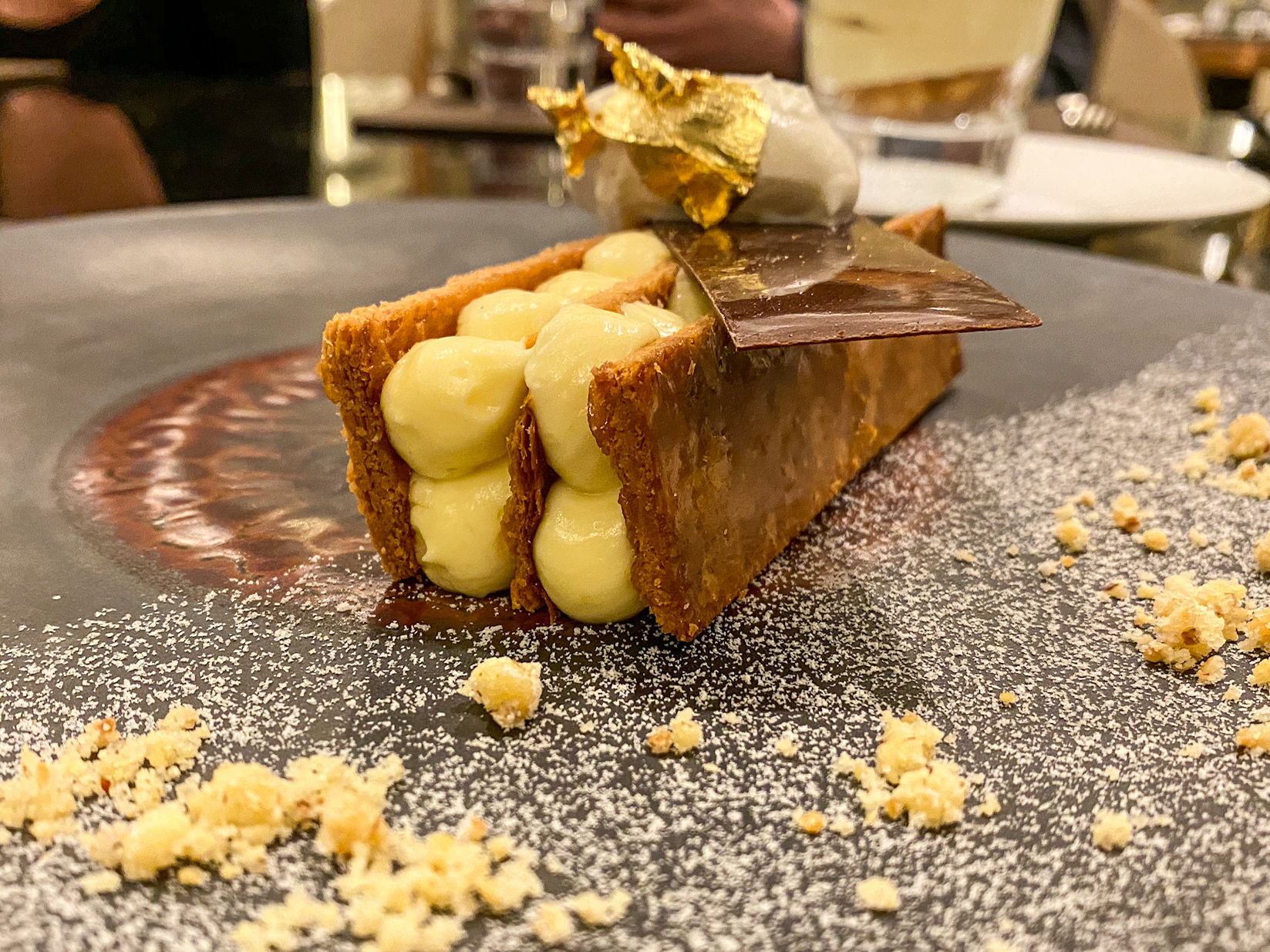 St. Regis Macao, Cotai Strip's flagship restaurant, The Manor, is famous for its selection of fresh oysters, grilled prime-meat cuts, and seafood dishes. Every season, they launch a new limited menu that is always an exciting culinary journey for Macau foodies and guests of St. Regis Macao, Cotai Strip. This spring, its new executive sous chef Michele dell'Aquila searched for top-quality ingredients around the world and turned them into delectable dishes on the Let's Do Lunch in Spring set menu.
Keep reading to find out why you should book a table to taste this lunch set right now! Featuring seafood, meat, and vegetables, the set is diverse but united by one concept that chef Michele strongly believes in–"clean" cuisine. This means that every recipe includes a few ingredients. Notably, the culinary team particularly focused on choosing the best of the best of ingredients.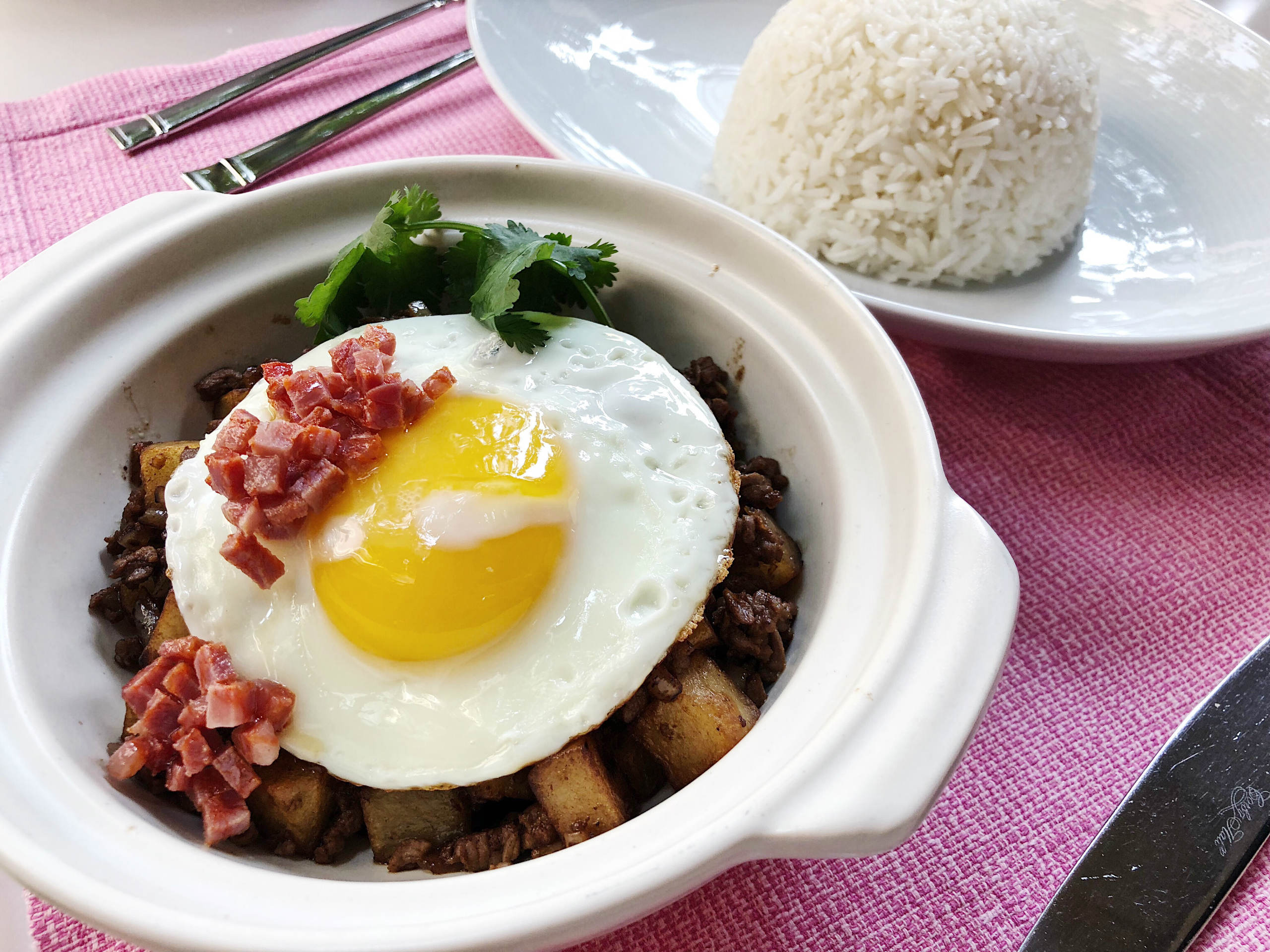 Macau has a rich local gastronomy, but minchi might be its best local dish hands down. The late Anthony Bourdain gave it his seal of approval when he was in Macau and it combines Macanese and Chinese influences perfectly. The name originates from the English word "mince" since minced meat is at the heart of the dish (traditionally beef or pork).
It's a comforting, flavorsome dish that mixes soy sauce and sweetened minced meat with fried potatoes and an egg on top. Almost every local establishment will have minchi on the menu, but a true foodie will want to try the best in town. Here are our top five places to have minchi in Macau.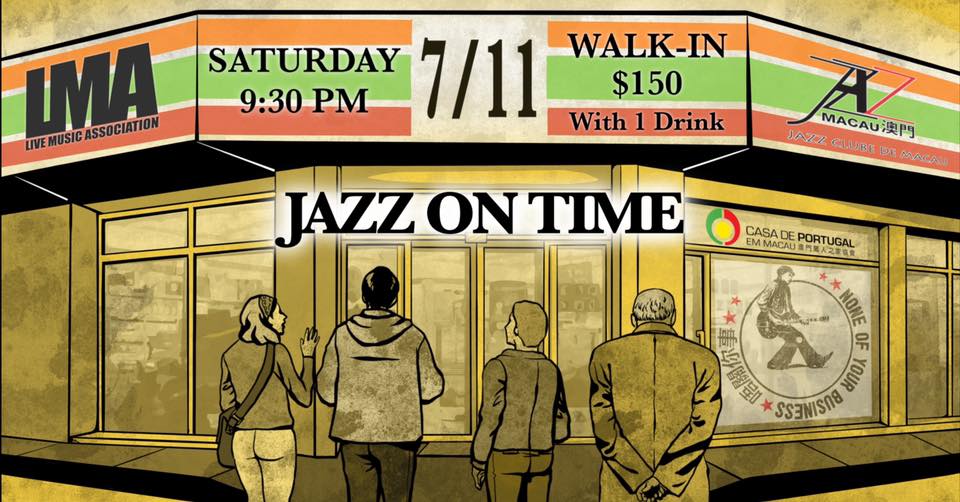 The Live Music Association (LMA) is creating a jazz night on July 11 (Saturday), with special artists on stage. These are The Hot Dog Sextet and Jazz Trio (Yaya, Eugene, and Iat), plus guest DJs to be announced later. LMA is known for its parties and a special focus on alternative, indie, and electronic music. A few years ago, they also organized weekly jazz parties on Sunday nights. This event is co-organized by None Of Your Business, Casa de Portugal, and Jazz Clube de Macau.
When: 9:30pm, Saturday, July 11, 2020
Where: Live Music Association,50 Avenida do Coronel Mesquita, San Mei Industrial Building 11B/F, Macau
How much: MOP $150 (with one drink)
For more information, check the event's Facebook page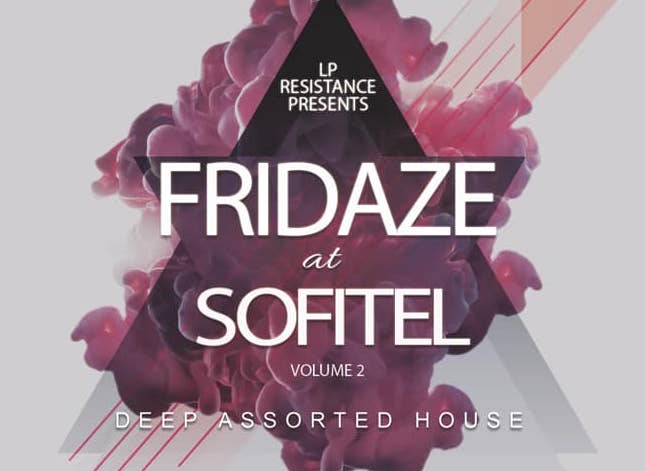 Back by popular demand, LP Resistance is taking over the beautiful Sofitel Macau Ballroom for another crazy night of loud dance music and good times! Fridaze at Sofitel – Volume 2! Join in for another night of fun in the stunning ballroom venue at Sofitel Macau At Ponte 16 overlooking the beautiful Macau skyline.
Featuring expert international DJs from around the globe, they will be playing a variety of house music styles and party classics! Featured DJs include Room Service (UK), DBLDS (HK), Relaxmarco (PT), and Beefy Buns (AU). There are several packages to choose from that include drinks!
When: 10:00pm till late, Friday, July 10, 2020
Where: 6/F Sofitel Macau Ballroom, Sofitel Macau At Ponte 16, Rua do Visconde Paço de Arcos, Macau
How much: MOP $100 (standard admission with one drink), MOP $50 for each additional drink
Packages – MOP $800, MOP $1,300, MOP $3,600 and MOP $4,300 (inclusive of entrances with different amounts of drinks)
For more information, check the event's Facebook page

Join Livraria Portuguesa (Portuguese Bookstore) for an intimate concert experience, surrounded by books and beauty! Náv is a live music band based in Macau born in mid-2019 when the two founding members Dave Wan and Manuel Variz met and performed together in a local event named Connections – Community Gathering. Since then, they have started creating meditational soundscapes using the handpan, a new age organic instrument, combining percussive grooves with hypnotic melodies. In January 2020, the band appeared in the Macau Fringe Festival presenting live their first original "Into the woods".
The love for the basic elements of nature and the historical and iconic places of Macau are their main source of inspiration, which aims to create deep musical atmospheres with upbeat grooves and promote trance-like experiences to the listener. The band is currently working on a music album and expanding its music repertoire with more acoustic instruments such as Asalato and didgeridoo, as well as combining a blend of organic and electronic musical instruments. Reserve your seat ASAP! You can also join their live session on Facebook.
When: 6:00pm–6:40pm, Sunday, July 12, 2020
Where: Livraria Portuguesa, 16 R. de São Domingos, Macau
How much: Free admission
Reserve your spot by messaging them on Facebook or at the bookstore. Join them live on their Facebook page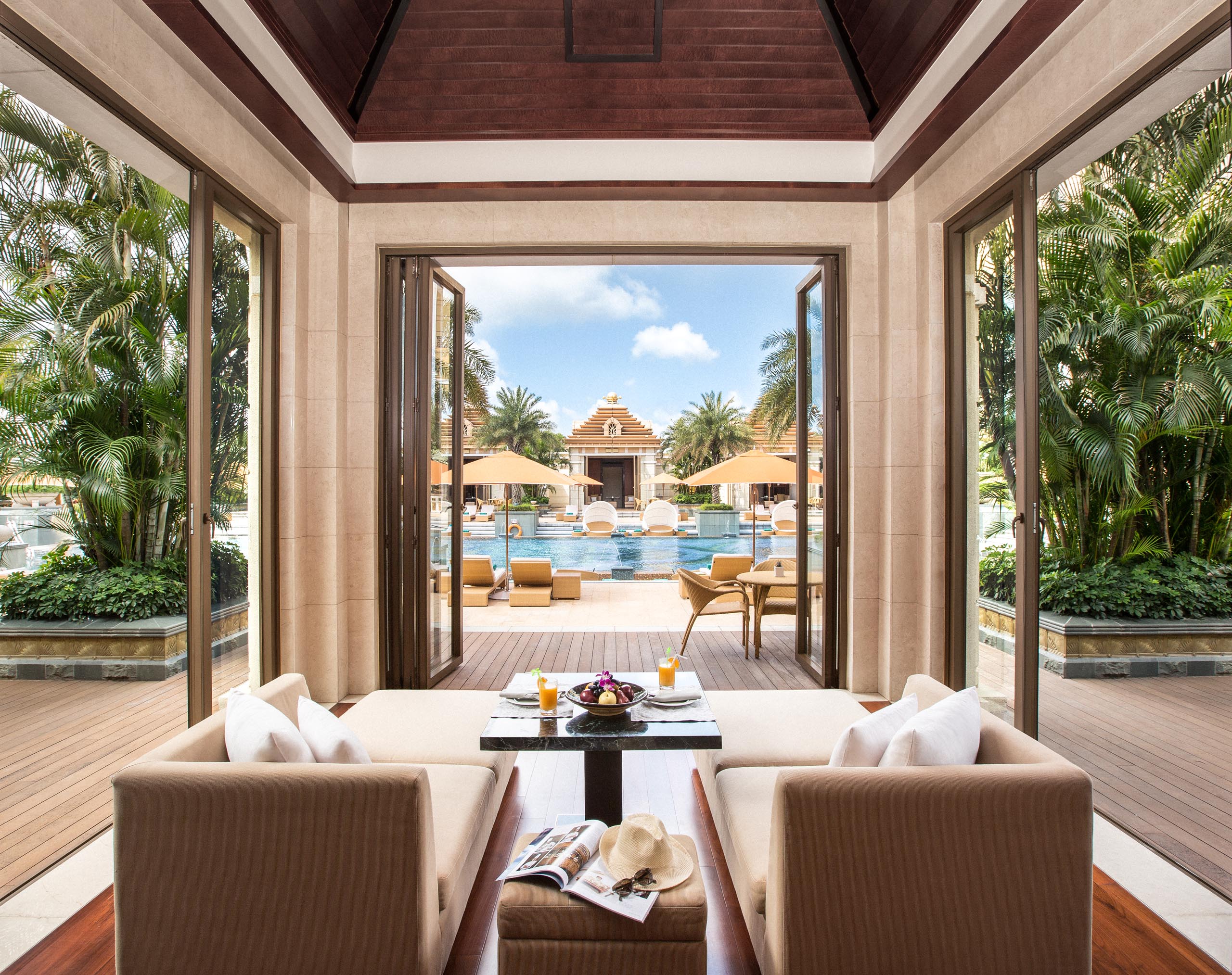 The summer is about to get a whole lot hotter and it seems there is no escape from the blasting sun. Even if your vacation seems far off, luckily Macau is full of resorts and experiences to help you unwind and pretend you're on vacation. There are options for everyone and every kind of mood: family fun, romantic escapades, or some alone time at several places around Macau, including Banyan Tree Macau, Galaxy Macau, Grand Coloane Resort and more.
Best yet, you don't even have to check into most of these hotels to take advantage of their generous and tempting offers, with dining, pool, and gym facilities often open to outside guests for a small fee. So fill in the health declaration, get your sunscreen, bathers, and sunnies ready–it's time to dive in. Here are the best Macau pool deals this summer!
Tags