This weekend is full of cultural and delicious things to enjoy, especially Lusophone food, drinks, and music, right here in Macau! Besides the annual Lusofonia festival, there's also a seafood journey at The Manor, a free concert by a Portuguese band and much more! Fill your days ahead with these awesome events, just for you.
(See featured image above)
The 22nd Lusofonia Festival is held from October 18 to 20, at the Taipa Houses, introducing to the public Lusophone culture. The festival offers a diverse program of activities, including music and dance performances, booths, food, and games, allowing residents and tourists to experience Portuguese customs and feel the festival's cheerful atmosphere.
The program of this edition of the festival is as varied as it was in previous years. Different booths of Portuguese-speaking communities from ten countries or regions, namely Angola, Brazil, Cape Verde, Guinea-Bissau, Goa, Daman and Diu, Mozambique, Portugal, São Tomé and Príncipe, Macau and East Timor, are set up, introducing their countries or regions' traditional music, photographs, arts and crafts, costumes, literature and gastronomy. On each day of the festival, performing groups from nine Portuguese-speaking countries and regions perform different styles of music and dance. Several local art groups will also perform at the Carmo Square. In addition, a temporary restaurant serving Portuguese flavors and dishes, namely typical Portuguese grilled food and specialties from the various Portuguese-speaking countries regions will be available.
When: Friday–Sunday, October 18–20, 2019
Where: Taipa Houses, Avenida da Praia, Carmo Zone, Taipa
How much: Free admission

MGM is celebrating Chef Mauro Colagreco's extraordinary achievement of scoring No. 1 at the World's 50 Best Restaurants 2019 at Grill 58 of MGM Cotai, for three days only from October 18 to 20. The world's best chef, also the celebrity consultant chef of Grill 58, will prepare an exclusive celebration menu in person for all gourmands to savor, here in Macau. All are welcomed to join him in jubilation without the hassle of traveling or long reservation waiting list.
2019 has been an enormous year for Chef Colagreco. His acclaimed restaurant, Mirazur, in Menton of Southern France, was crowned the World's Best Restaurant by the World's 50 Best Restaurants this June, shortly after achieving the 3-star Michelin accolade from the latest Michelin Guide France 2019.
When: Friday, Saturday and Sunday, October 18, 19 (dinner) and 20 (lunch), 2019
Where: Grill 58, MGM Cotai, Av. da Nave Desportiva, Macau
How much: Six-course dinner – MOP $1,888 per person*
Four-course lunch set – MOP $888 per person*
For more information and reservations, call +853 8806 2318
*Subject to 10% service charge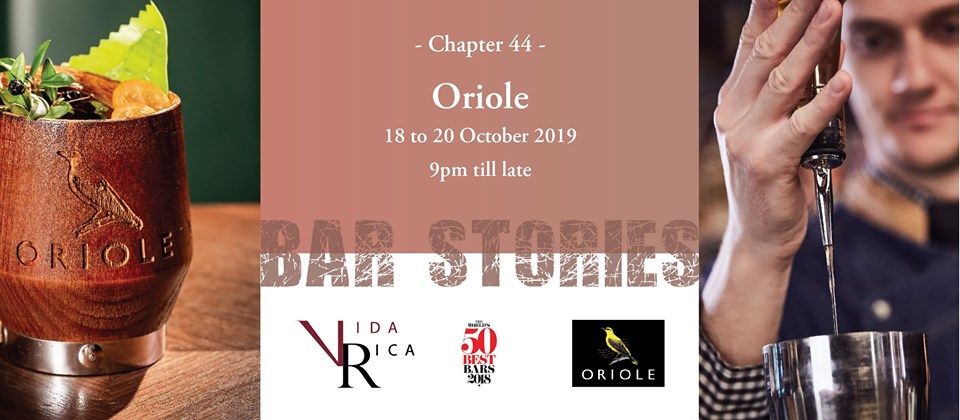 Embark on a world adventure as Bar Manager Ali Ali of Oriole, from London, ranked 17th in the World's 50 Best Bars in 2018, prepares a range of extravagant cocktails with esoteric flavors inspired from the old world, the orient and the new world.
When: 9:00pm till late, Friday, Saturday and Sunday, October 18, 19 and 20, 2019
Where: Vida Rica Bar, Mandarin Oriental, Macau, 945 Avenida Dr. Sun Yat Sen, NAPE, Macau
How much: From MOP $108 per drink
For more information and reservations, call +853 8805 8928, send an email to [email protected] or check their Facebook event page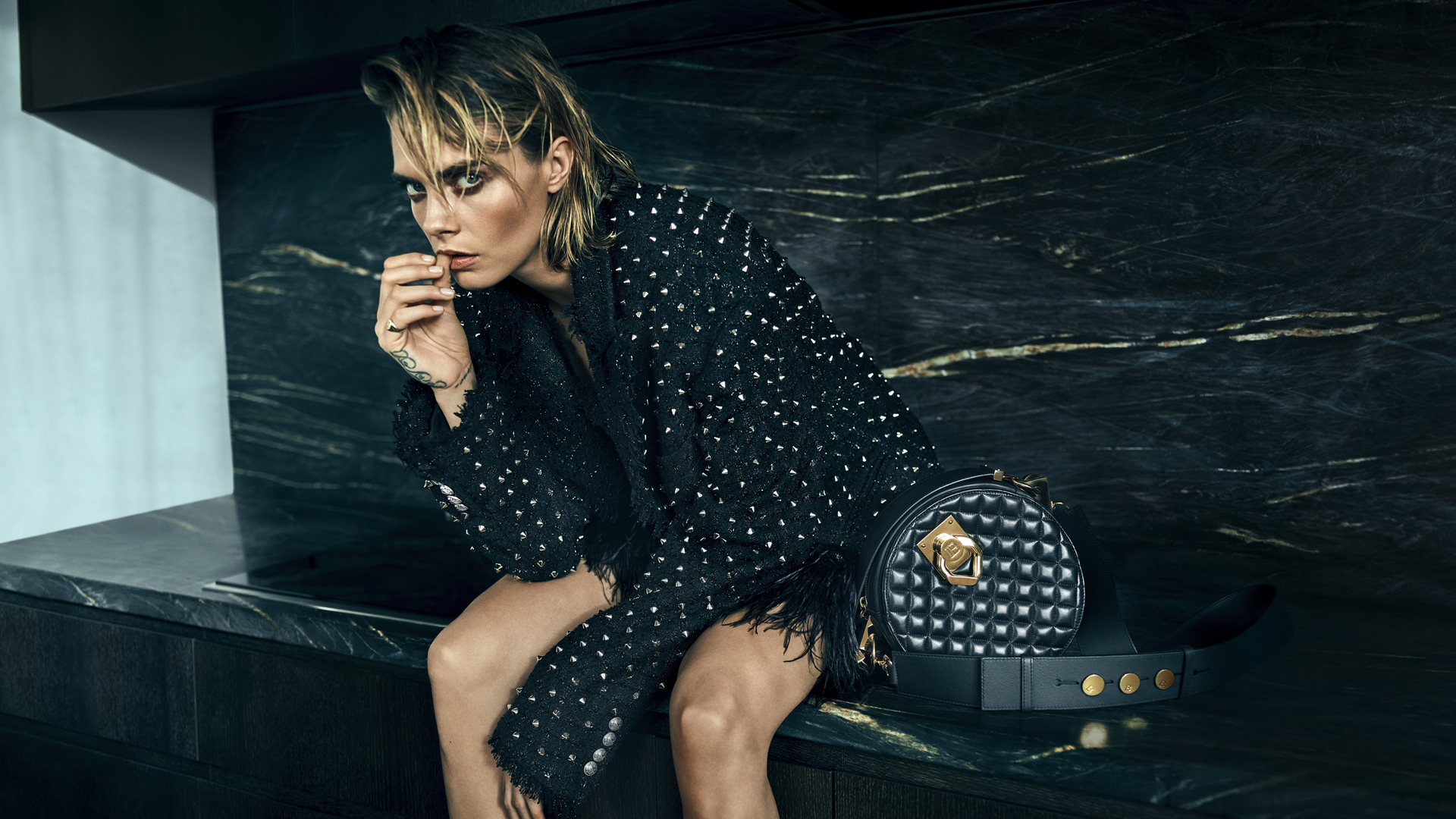 Sands Resorts Macao hosts the third annual Sands Macao Fashion Week (SMFW19) from October 17 to 23, with a week of innovative fashion shows, exhibitions, and promotions. The event is designed to showcase the many retail outlets at Sands Shoppes Macao and the upcoming autumn/winter collections. Apart from the opening night invitation-only event, all other events are free and open to the general public. Established as an essential event on the international fashion calendar, SMFW19 will again feature a packed program, showcasing leading luxury and lifestyle brands across Shoppes at Venetian, Shoppes at Four Seasons, Shoppes at Cotai Central and Shoppes at Parisian. The week is launched with a glamorous event for VIP guests, media and key industry influencers.
Aimed at both the fashion industry and the general public, SMFW19 will present a series of ready-to-wear group runway shows spotlighting current collections together with various retail workshops and initiatives across the integrated resort. As with the two previous events, outstanding local designers hosted by the Macau Productivity and Technology Transfer Centre (CPTTM) will again be invited to participate in SMFW19 as part of Sands China Ltd.'s ongoing campaign to support Macau's cultural and creative industries.
When: SMFW19 – October 17–23, 2019
Balmain Couture Exhibition – October 18–23, 2019
Walk on Water launch show – October 18, 2019
MaConsef 2019 Spring/Summer Collection Exhibition – October 12–23, 2019
Where: SMFW19 – Across Sands Macao properties, including Shoppes at Venetian Macao, at Parisian Macao, Four Seasons Hotel Macao, Cotai Strip and Cotai Central
Balmain Couture Exhibition – The Venetian Macao, Estrada da Baía da Nossa Senhora da Esperança, Cotai
MaConsef 2019 Spring/Summer Collection Exhibition – Shoppes at The Parisian, The Rotunda, Level 3 and 5, The Parisian Macao, Estrada do Istmo, Lote 3, Cotai
For more information, check here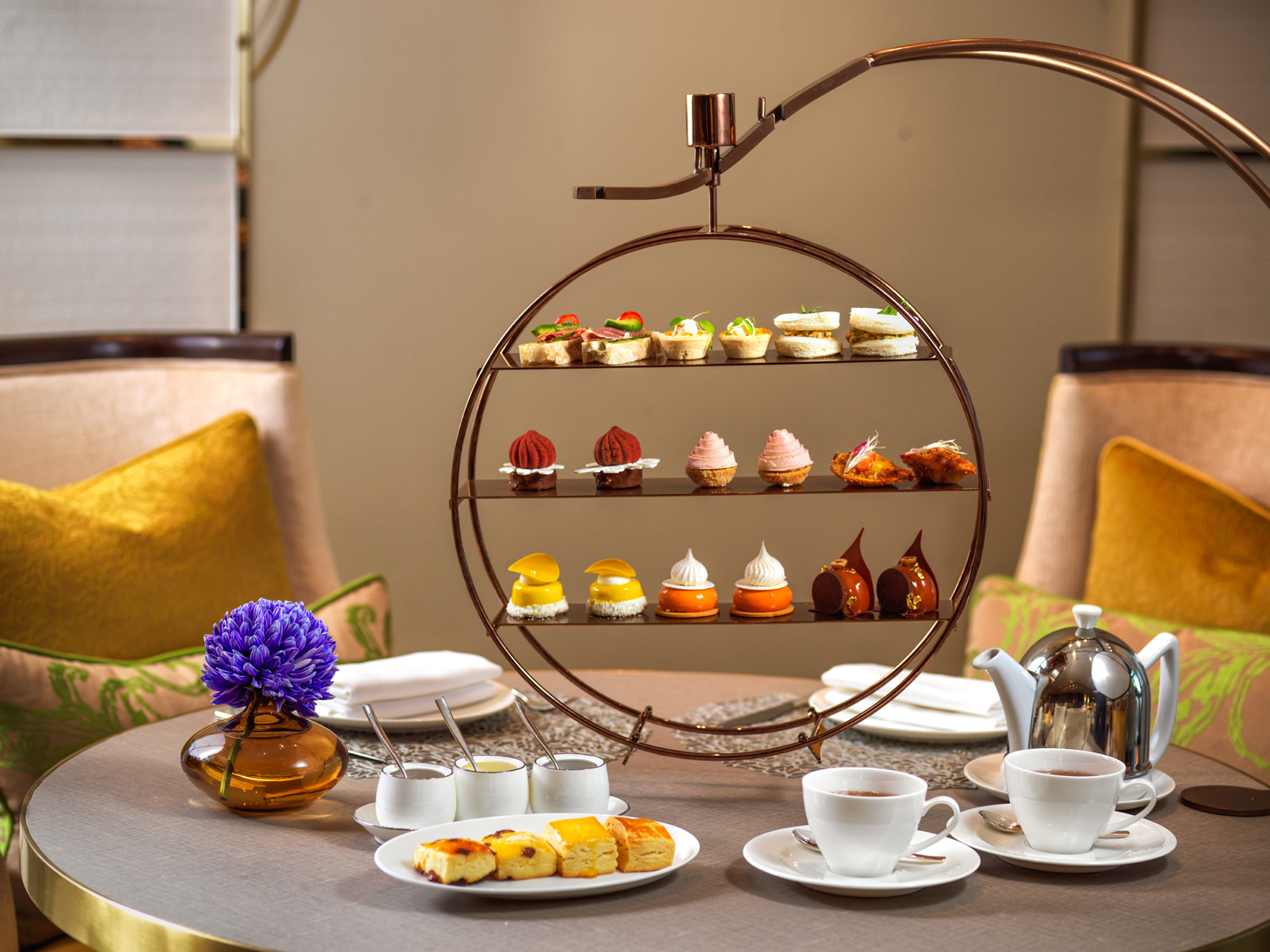 Elevate your senses with vegan afternoon tea complemented by coffee from Rethink Coffee Roasters, a locally-owned coffee business from Macau. Rethink Coffee Roasters is a local coffee specialist that provides the highest quality of coffee. Highlighting Impossible meatballs, coffee and salted caramel cream puff and homemade scones, pair these scrumptious delights with a cup of Blue Monday coffee at Lobby Lounge at Mandarin Oriental, Macau.
When: 2:00pm–6:00pm, October 14–20, 2019
Where: Lobby Lounge, Mandarin Oriental, Macau, 945 Avenida Dr. Sun Yat Sen, NAPE, Macau
How much: MOP $418 per set
For more information and reservations, call +853 8805 8938 or send an email to [email protected]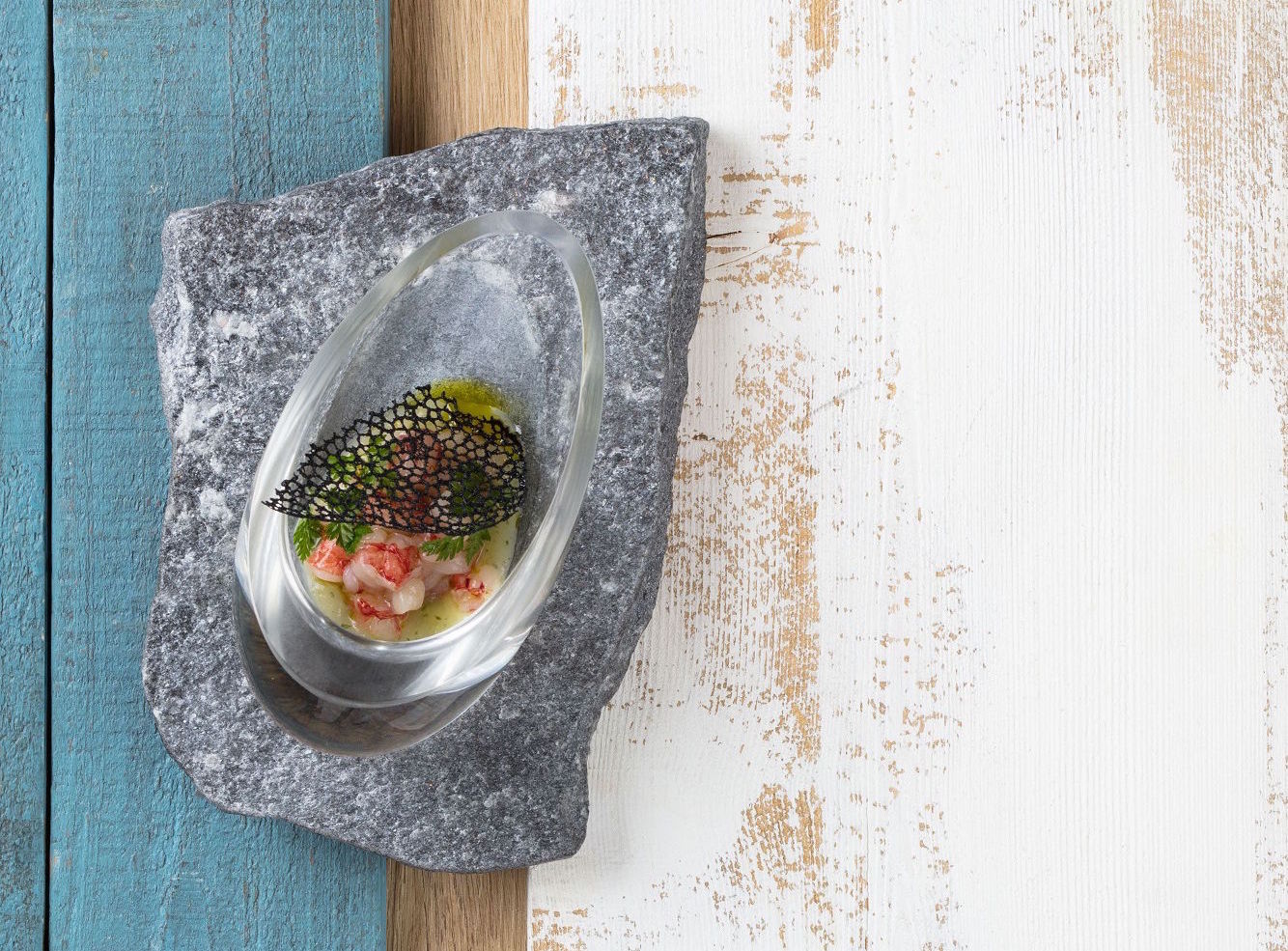 The latest evolution of The St. Regis Macao, Cotai Central's ocean-inspired dining experiences has arrived at The Manor with Stories of the Sea – The Second Chapter offering diners an exquisite six-course set dinner menu featuring a selection of new dishes and a range of enhancements to the splendid menu. Building on the success of the first iteration of the Stories of the Sea menu, the team of culinary artisans at The Manor, led by Chef David King, The Manor's director of culinary, have refined the menu even further to showcase a new range of the finest ingredients from the sea, including Sicilian red prawns and Bluefin tuna from Spain.
The signature dish of the Stories of the Sea – The Second Chapter menu is the Balfegó Bluefin tuna from Spain with its distinctive full flavor and firm texture. Served lightly marinated with balsamic vinegar, and kale, the tuna is then finished off with Sichuan pepper oil to draw out its inherent richness. Among the other dishes that form part of the six-course dining experience is the Hokkaido sea urchin with ocean trout roe, Sicilian red prawn with green apple purée, sunflower honey and avocado oil, Spanish octopus served char siu-style. The much-adored 'Glacier 51' toothfish is now offered with a delicate parmesan risoni and chamomile foam.
When: 6:00pm–11:00pm, September 17–October 31, 2019
Where: The Manor, 1/F The St. Regis Macao, Cotai Central, Estrada Do Istmo, S/N, Cotai
How much: MOP $788 per person, MOP $1,188 (with wine pairing)
For more information, please visit their website and for reservations, call +853 2882 8898 or send email to [email protected]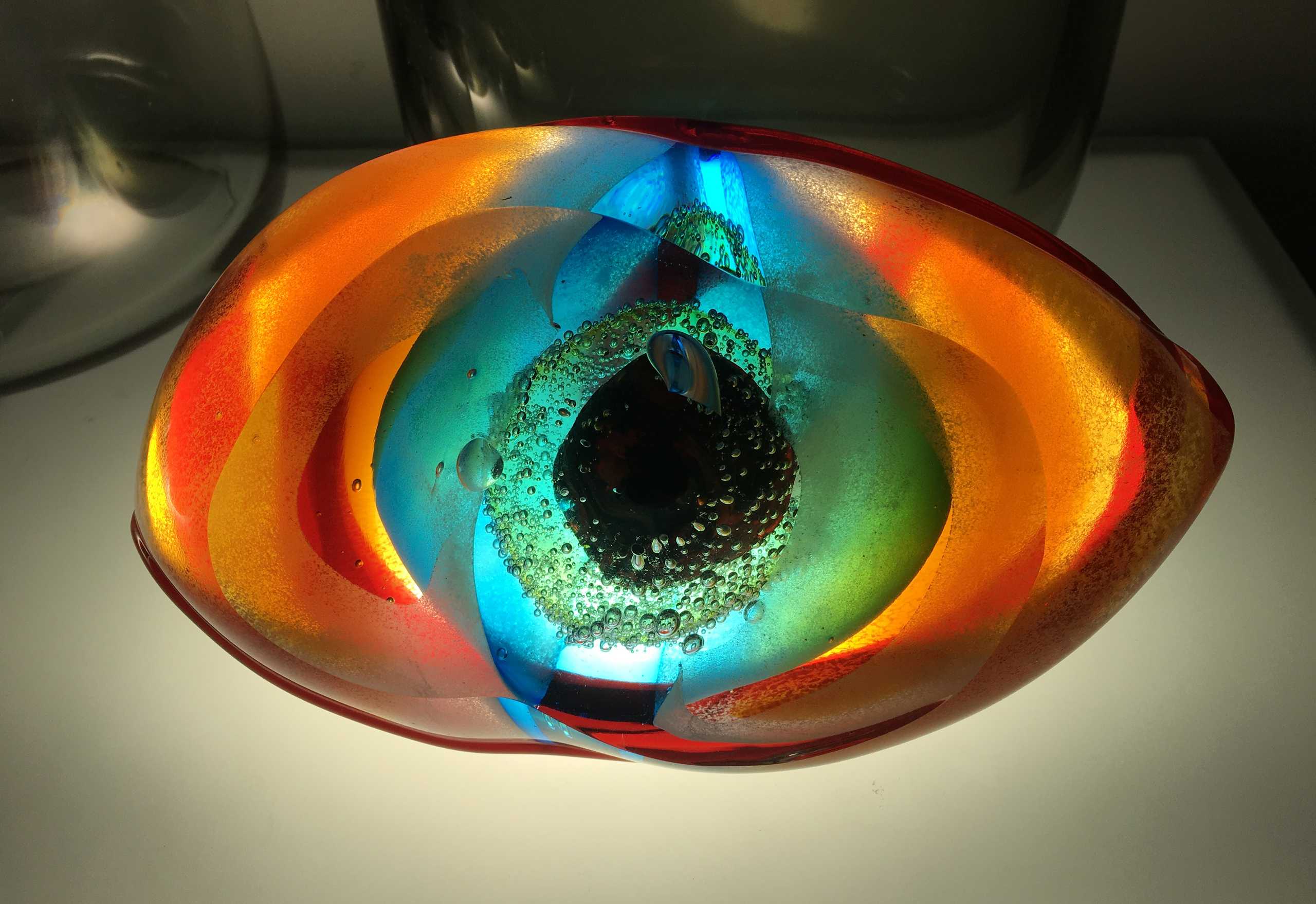 Artist Meng Shu is responsible for the works included in Celestial Sphere, a contemporary glass art exhibition for all passionate about all things made of glass. It is held in the restaurants The Kitchen and Casa Don Alfonso, at the Grand Lisboa Hotel and features 29 celestial sphere series of blown glass art pieces created by local artist, Meng Shu. Using the imagination of the universe as a theme and byways of crossing scientific understanding from the East and the West, the artist pursues and expresses the grand, magnificent and rich cosmic consciousness that mankind has evolved in the long history of civilization. From this artistic experience of multiple senses and appreciation of contemporary glass artworks, people can get to understand the deep connection between food culture and cosmic consciousness, inspiring the eternal pursuit and infinite exploration of the meaning of self-existence, awakening the possibility of "seeing life with art".
When: June 1–October 30, 2019
Where: Grand Lisboa Hotel, Hotel Lisboa
How much: Free admission
For more information, check here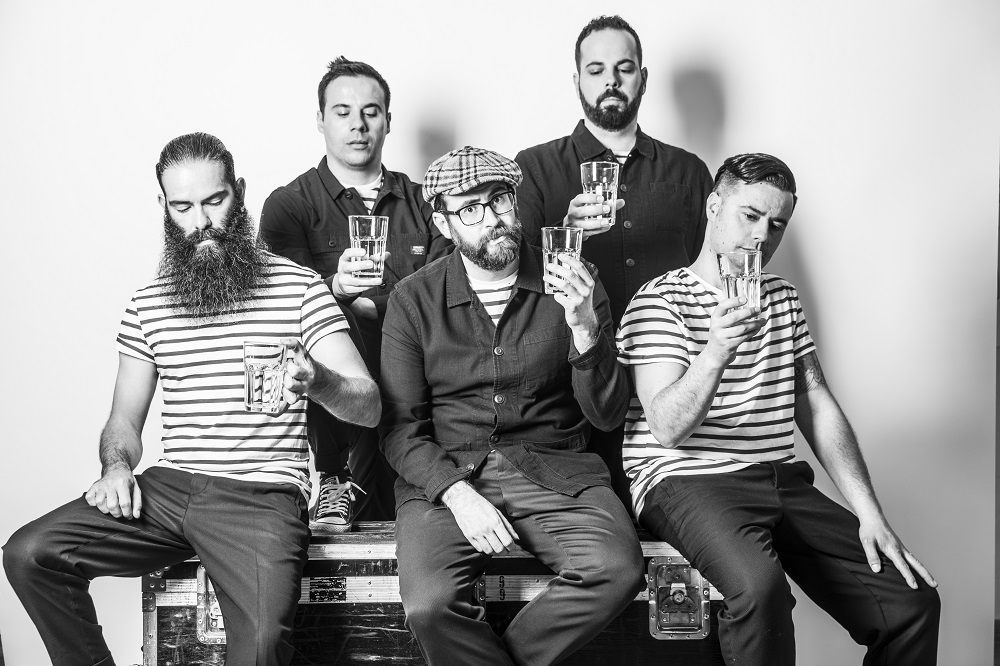 Anaquim is a Portuguese band who will be presenting their show in Macau for the first time. They have three scheduled concerts, to happen at Fisherman's Wharf, Senado Square and Taipa Houses-Museum. Ironic but optimistic, their lyrics are very sharp and updated, on stage, they deliver an amazing and well-spirited show. Their music is the result of their influences which include important Portuguese popular singer-songwriters as Sérgio Godinho, Zeca Afonso or Fausto, as well as other international influences such as chanson française, country music, and bluegrass.
When: Monday, Wednesday and Saturday, October 14 (7:30pm), 16 (7:45pm) and 19 (10:00pm), 2019
Where: Senado Square, Macau Fisherman's Wharf and Taipa Houses-Museum
How much: Free admission
For more information, check the band's Facebook page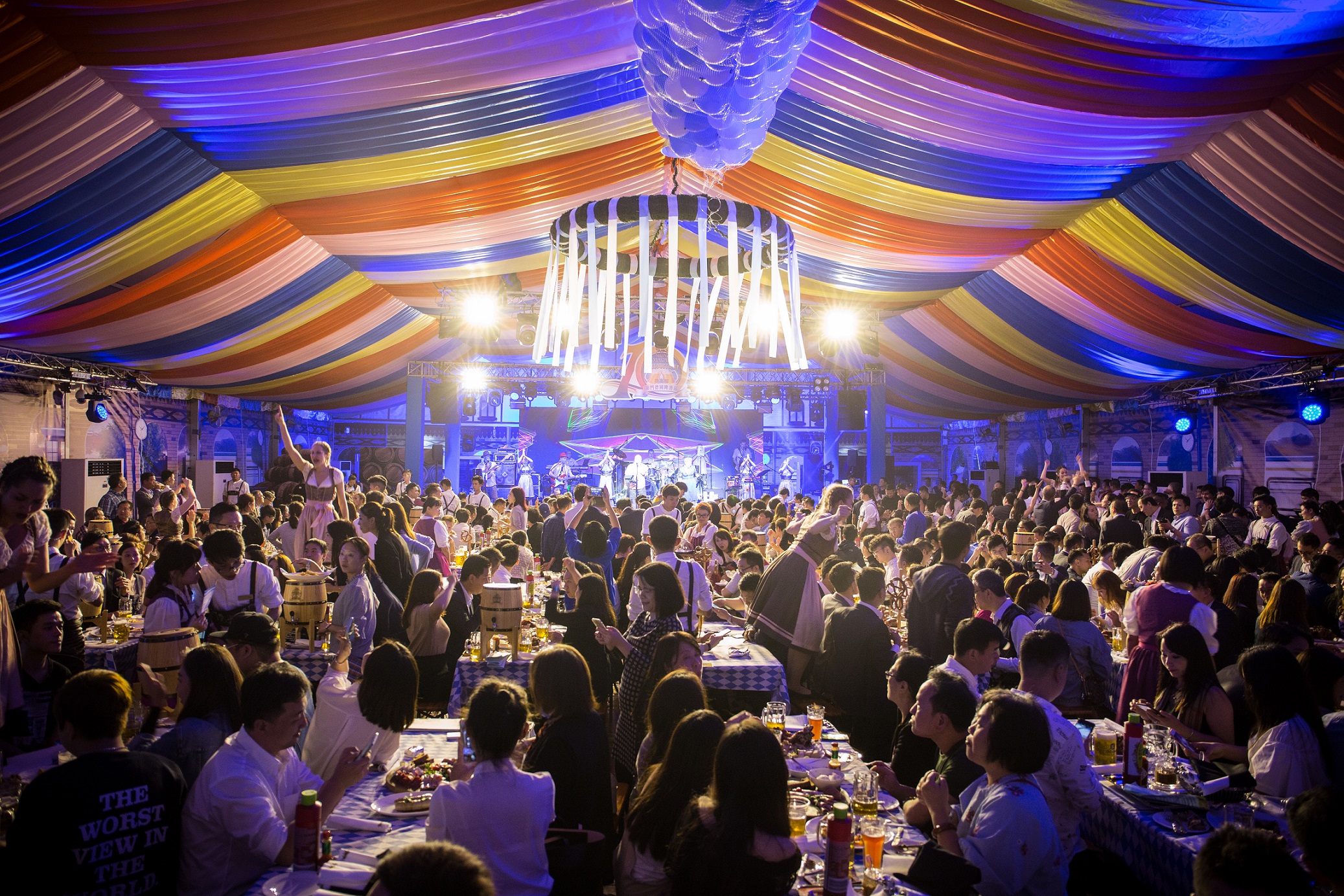 The highly anticipated Oktoberfest Macau at MGM will soon return to MGM Cotai this October 2019, rocking the town again with the 11-day Bavarian party! As one of the staple annual events in Macau, Oktoberfest this year is proud to celebrate the 20th Anniversary of the Establishment of the Macao SAR with jubilation by offering an exclusive discount to all Macau local citizens. This year's event continues to partner with the Consulate General of the Federal Republic of Germany in Hong Kong and the German Macau Business Association, and it's supported by the Macao Government Tourism Office.
In the past 10 years, MGM has welcomed nearly 150,000 beer lovers with almost 150,000 liters of beer, over 40,000 kilograms of roasted pork knuckles and chickens. MGM captures the essence of the festivities through the traditional German food and beverage, entertainment and decorations, delivering the most authentic Bavarian party atmosphere to Macau. The beloved Högl Fun Band will once again fly over from Munich for several nights of dynamic live performances to hype up the nights, while Löwenbräu, one of the six genuine German Oktoberfest brews, along with traditional German gastronomy, Bavarian patterned beer tent and ceiling wreaths with a touch of Macanese decoration, as well as a wide range of carnival game booths–all of these will make Oktoberfest Macau at MGM a guaranteed fun and alive event, just like the Oktoberfest of Munich.
When: 6:00pm–midnight, October 17–28, 2019
Where: Roof terrace, 1/F MGM Cotai, Avenida da Nave Desportiva, Cotai
How much: MOP $180 per person (complimentary for children under nine years old)
All valid Macau ID holders and Mlife members are eligible to enjoy a MOP $20 discount on each entry ticket and 20% discount on Oktoberfest merchandise
For more information, call +853 8802 2666 or send an email to [email protected]
For ticketing (from September 16 onwards), check their website
Tags