August just started and, with it, lots of fun and cool events to attend in celebration of summer, food, and arts! Read on and find out where to head with your better half, some friends, or the whole family. Have a blast visiting museums for free, be part of a mojito masterclass, book a table for a lobster craze, or spend the day at Hac Sá Beach. We're here to make sure you'll enjoy every bit of this August weekend in Macau!
(See featured image above)
This summer, experience something truly extraordinary at The Ritz-Carlton, Macau with sensational gourmet delights, where a series of uniquely crafted summer sweets and lobster delight awaits. Featuring the seasonal fruits, The Ritz-Carlton Café pairs luscious desserts with summer refreshments that will excite your palate with the balance of refreshing flavor. A glass of virgin piña colada comes together with a scoop of homemade coconut ice cream with pineapple compote, transporting everyone's taste buds for a tropical vacation. It wouldn't be summer without stone fruits, the apricot yogurt parfait is creatively presented in popsicle shape, bring back childhood memories for summer vacations with a touch of elegance.
This summer, the well-received Duo Dining Experience at The Ritz-Carlton, Macau has been elevated to Summer Lobster Delights from now until August 31, 2020. Let the breathtaking views, exquisite lobster canapés, and Perrier-Jouët Grand Brut Champagne kick off the night with flair at The Ritz-Carlton Bar & Lounge on the 51st floor. Continue the dining extravaganza by an indulgent four-course lobster menu at The Ritz-Carlton Café, including Lobster Bisque as a starter and spicy seafood pasta with lobster or filet mignon with lobster as the main course. Complete the oceanic gastro journey with baked Alaska flambé.
When: Now till August 31, 2020
Where: The Ritz-Carlton Bar & Lounge and The Ritz-Carlton Café, The Ritz-Carlton, Macau, Galaxy Macau, Estrada da Baía de Nossa Senhora da Esperança, Cotai
For more information and reservations, call +853 8886 6868
Laid-back and picturesque, Hac Sá Beach on Coloane Island is a popular destination for locals and visitors. There is plenty of exciting things to do in the area, which makes it the perfect getaway. Eat, drink, swim, and have lots of fun in the sun with your friends and family!
Whether it's hitting the reservoir or eating traditional Portuguese food, sunbathing and playing volleyball by the beach, there's a bunch of cool things to do in this part of town! Calm and away from the city center, it might just be the perfect escape you've been looking for.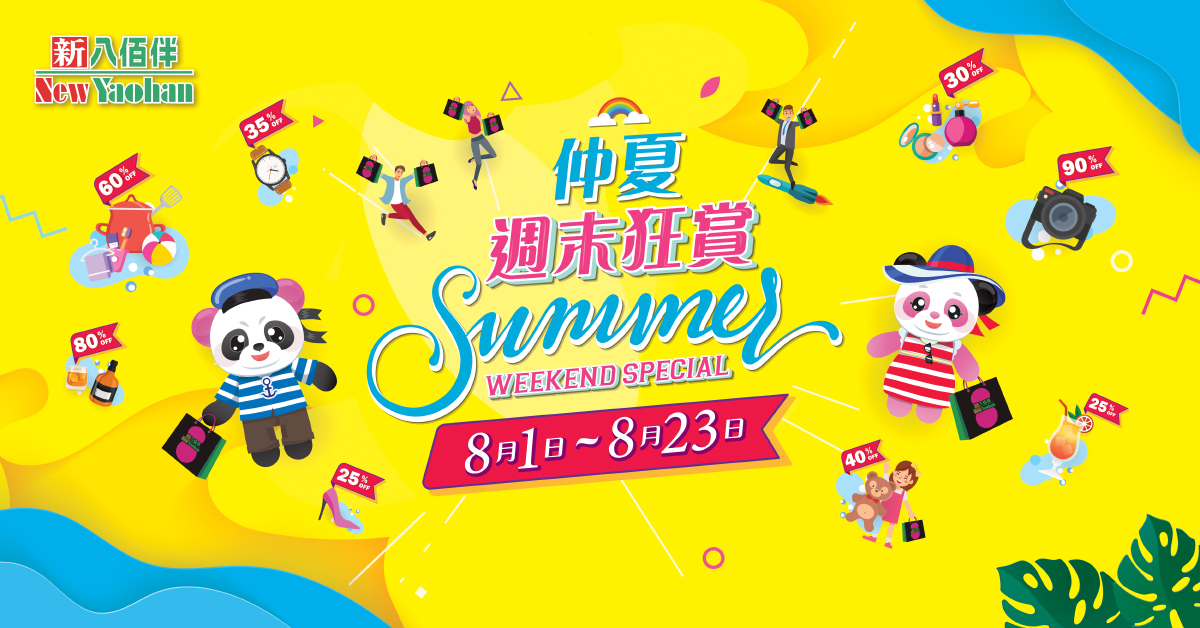 Shopaholics, get your credit cards ready! This summer just got better, with New Yaohan's discount deals set for the month of August. The shopping mall set in the heart of Macau has incredible deals going on every weekend with different promotions for different floors!
Each weekend caters to flash sales of products from different areas and floors, so be sure to head there and check out all the unmissable prices for all to shop. August 8 and 9 features floors 2, 3 and 8–sports and leisure clothes, accessories, luggage, and food items–while the third weekend takes place from August 14 to 16, with unmissable deals at floors 4, 8 and 9 (bedding and shower products, kitchen appliances, stationery, electrical appliances, digital items, and massage chairs). The fourth and last weekend of this sale bonanza takes place on August 21, 22, and 23, with sales on products from floors 7 and 8.
When: Weekends, August 1 and 2, 8 and 9, 14–16, 21–23, 2020
Where: New Yaohan, 90 Avenida Doutor Mário Soares, Macau
For more information, check their website (use your browser translate option for the Promotions page)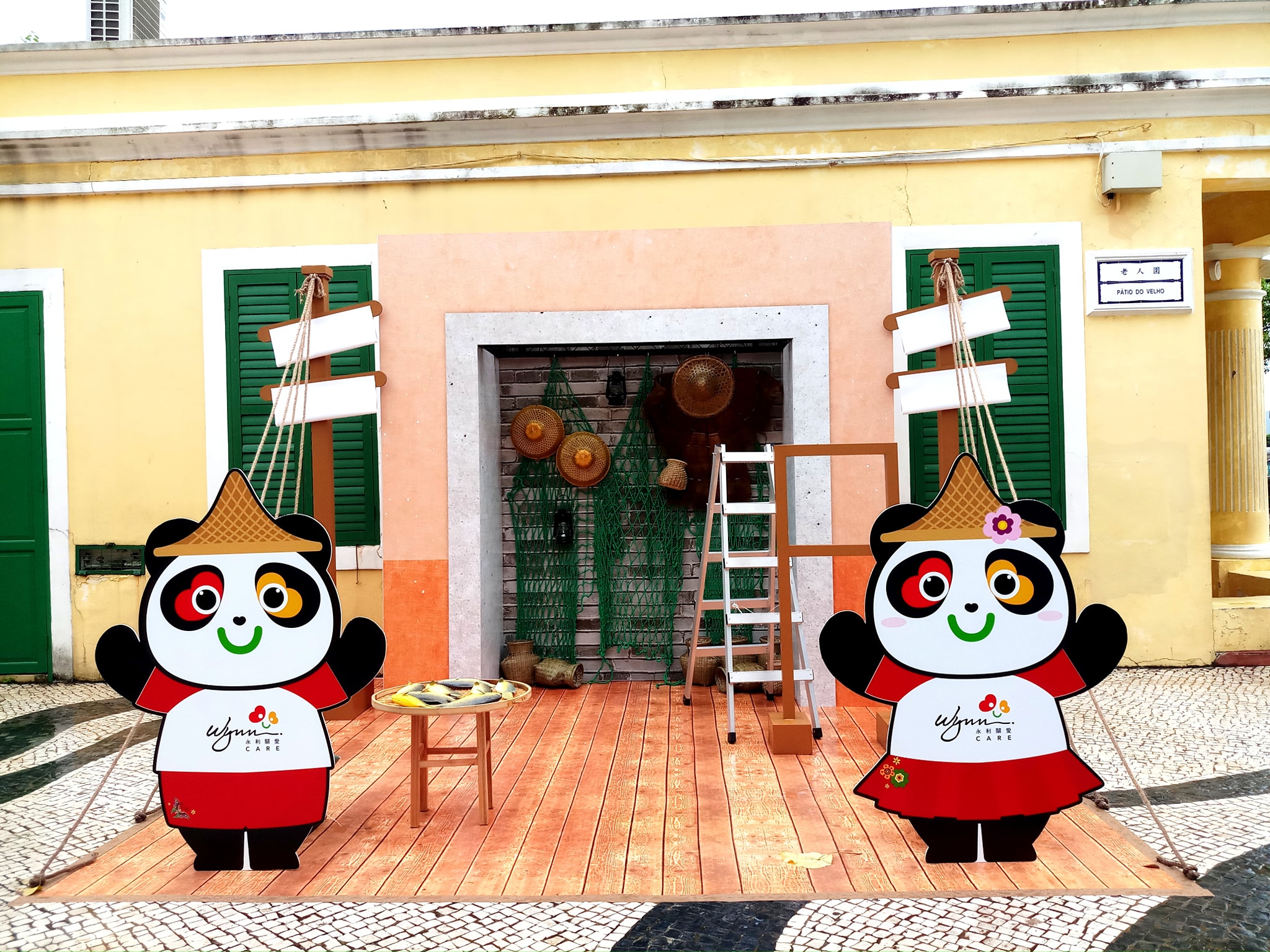 With the theme of "Fishing Village Culture and Shipbuilding Culture", 19 local SMEs, young entrepreneurs, and Macau local brands have been invited to join the Market. Visitors can enjoy a wide variety of booths offering gourmet products, cultural and creative items, games, etc.
Don't miss out on amazing magic performances, music lessons, rope skipping, kids' hip-hop dancing, youth Cantonese opera, artistic cycling, dragon dances, and more! In addition, the market will also collaborate with over 40 businesses located in Taipa, Cotai, and Coloane, and launch an interactive game on WeChat with maps and guiding functions. Participants can redeem a "Coloane Marques Market" coupon by visiting one of the collaborating businesses. Visitors can learn about the stories and history of Coloane through this fun activity!
When: 2:00pm–8:00pm, August 1–9, 2020
Where: Eduardo Marques Square, Coloane Village
How much: Free admission
For more information, call +853 2875 0721, send an email to [email protected] or check the event's Facebook page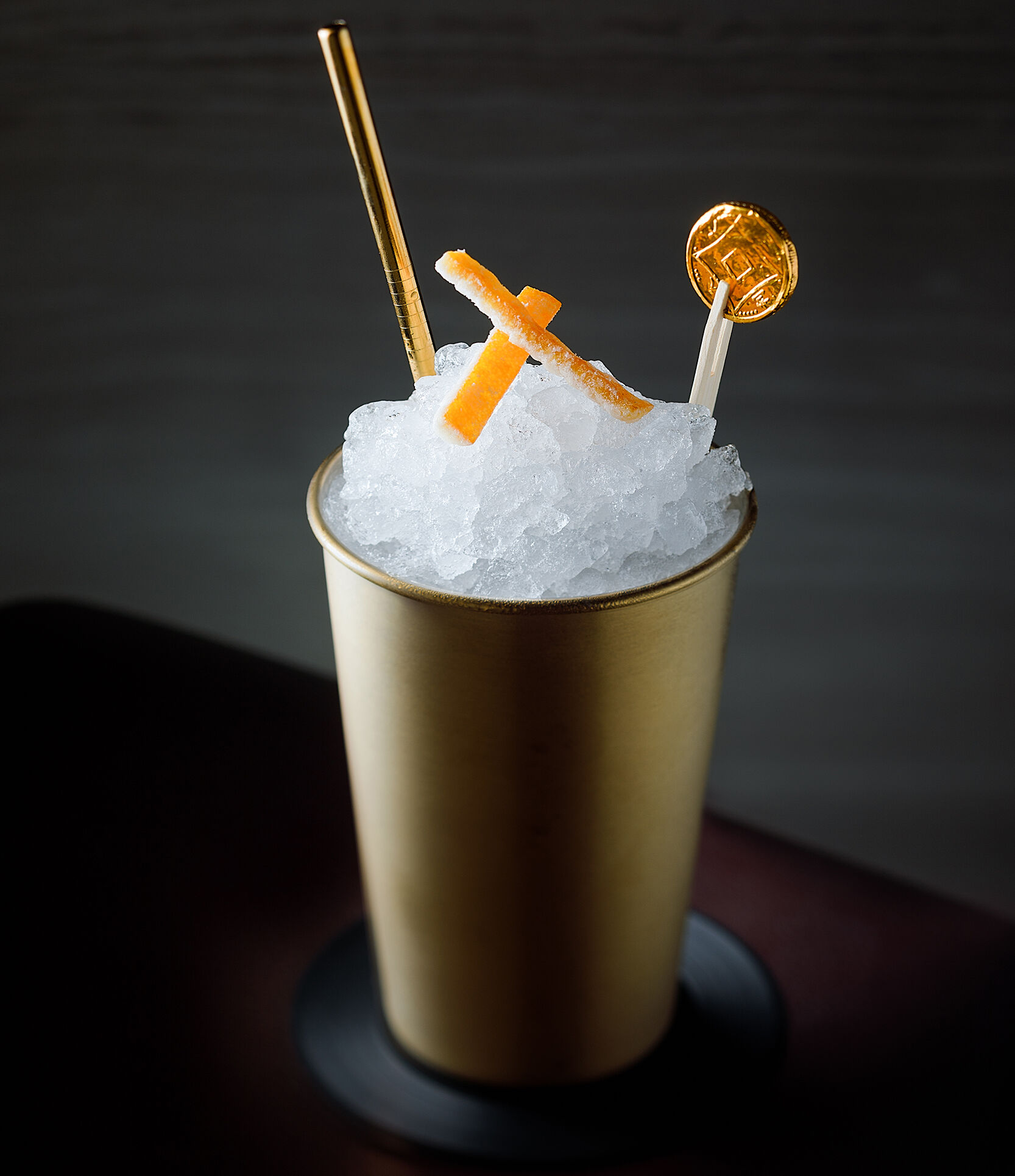 Mandarin Oriental, Macau has a series of fun and unique events for all to enjoy with friends and family! Besides food and drinks, there are special Thai yoga massages at their spa for deep relaxation and cocktails at Vida Rica Bar with live DJ set and an amazing sunset view. Check out their deals for this August, 2020 and be delighted by all the things they're offering!
Improving flexibility and joint mobility, this treatment expertly compresses and stretches the body using firm acupressure of the palm while releasing body tension with forearm kneading. This is just the perfect way to end a workday or start the weekend in full bloom and relaxation. Wind down after hump day at Vida Rica Bar while enjoying some of the best views in town! Enjoy mid-week vibes at one of the top cocktail bars in Macau on Wednesdays, with their Summertime Sunset Sessions featuring a live DJ playing and their legendary, handcrafted cocktails with food and snacks. Gather your colleagues for some after-work drinks or perhaps have a get together with your close friends for chit chat and gossip!
When: From now until October 31, 2020
Where: The Spa at Mandarin Oriental, Macau and Vida Rica Bar, Mandarin Oriental, Macau, Av. Dr. Sun Yat-Sen, Macau
How much: Spa treatment – MOP $2,000 for a 90-minute treatment
Sunset sessions – Drinks start at MOP $98 (snack included)
*From now until September 30, 2020, receive a complimentary 30-minute energizing body scrub when you book this treatment
For more information and bookings, call Vida Rica Bar at +853 8805 8928 and The Spa at +853 8805 8588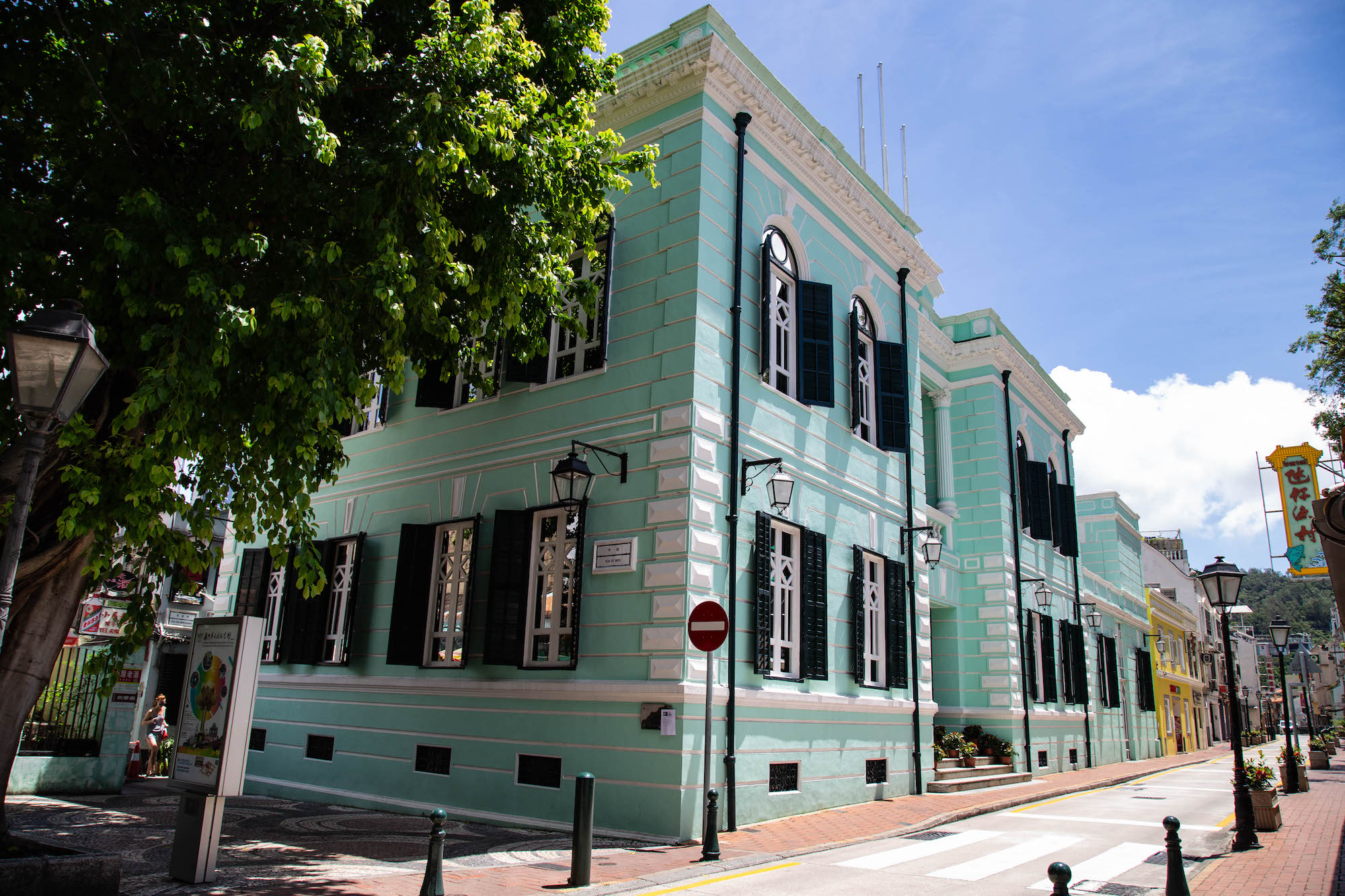 We bet you didn't know about these special museums in Macau showcasing everything from natural resources to the art of winemaking, fire safety, culture, and history.
Even better–entry to these museums is all free of charge! This just might be the perfect way to spend a rainy afternoon or a melting summer day with the family, showing the little ones precious findings and learning more.

"Involuntary Landscapes – New Photography Works by Hugo Teixeira" exhibition interprets the author's attempts to piece together a historical and cultural consciousness lost when his family emigrated from Portugal and settled in California in the 70s. The artistic collection reflects the result of a number of crafted landscape photos from his travels in the California chaparral and the Portuguese montado. In doing so, the present and past serve as lenses through which the other is interpreted.
When: August 5–October 2, 2020
Where: Taipa Village Art Space, 10 Rua Dos Clérigos, Taipa Village
How much: Free admission
For more information, call +853 2857 6118 or check the organizer's Facebook page

City of Dreams is celebrating one of the most refreshing drinks for summer: the mojito! This August only, they're organizing a series of activities and events catering to this iced cocktail, which includes masterclasses and incredible promotions for all to enjoy while sipping a mojito and making the most of this summer month in Macau. Their one-time-only masterclass on how to do a perfect mojito takes place at lavish and classy Voyages restaurant. It includes the introduction of mojito, demonstration, guests' hands-on experience, and finally, the tasting (including food pairing with the mojito). Be sure to get this one for you and your friends, making the most of it and learning how to impress everyone at other friends' gatherings!
Craving that poolside afternoon, but with cocktails and finger food to accompany you? Well, then head to the Wave Outdoor Pool and upon purchasing the pool access, enjoy two glasses of mojito cocktails at a special price of MOP $60. This is great for those looking to refresh themselves while taking a dip in the water.
Do you fancy some tapas? Here's the perfect summer promotion for you then! From now until the end of August, 2020, enjoy fabulous deals with a free mojito per MOP $200 on T for Tapas, SOHO's Spanish-inspired restaurant. A maximum of five glasses can be redeemed for one transaction, so be sure to take some friends to share this incredible summer promo!
When: August 1–31, 2020
Where: Voyages by Alain Ducasse, level 3, Morpheus Hotel, City of Dreams, Estrada do Istmo, Cotai, Wave Outdoor Pool, Level 3 The Countdown Hotel, City of Dreams, Estrada do Istmo, Cotai and T for Tapas, level 2, SOHO at City of Dreams, City of Dreams, Estrada do Istmo, Cotai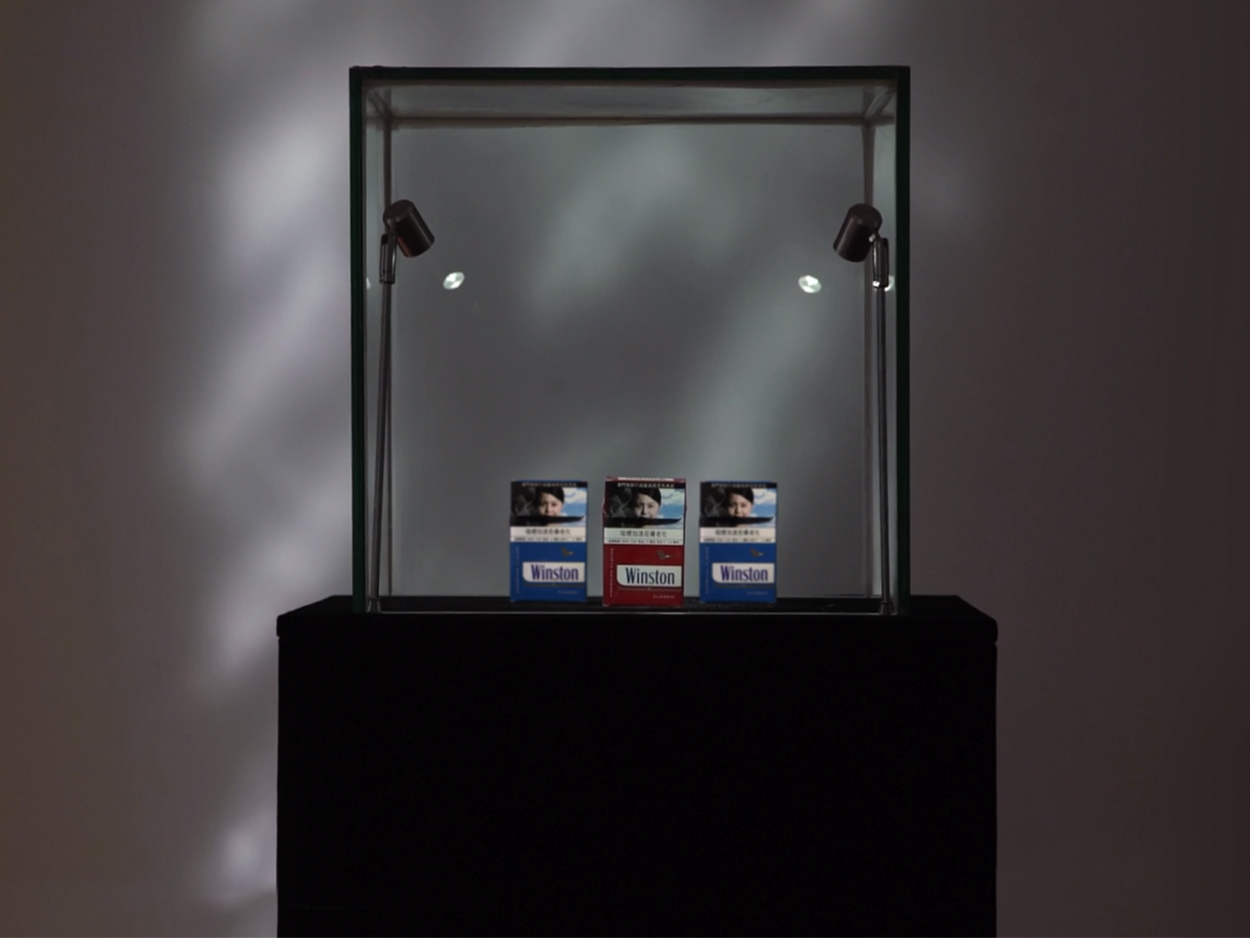 Yves Etienne Sonolet is a French visual artist working with video and installation. He has settled in Macau since 2008. In his work, he has a strong interest in questioning cultural identity and dissecting the urban environment, which he expresses through exhibitions, multimedia creations, and adapting video for stage productions.
In Macau, in the most densely populated region of the world, in which Yves has become a resident for 12 years, we are discovering our historical center without crowds once again due to the closedown of the borders from tourists. In the artwork "Possible Paths", Yves has created an interactive video installation in which as the audience approaches the screen, the people in the video disappear gradually, leaving St Paul's Ruins standing still, almost 400 years after being built.
When: July 31–August 28, 2020
Where: AFA, 4F Art Garden, 265 Avenida Dr. Rodrigo Rodrigues, Macau
How much: Free admission
For more information, check their Facebook page
---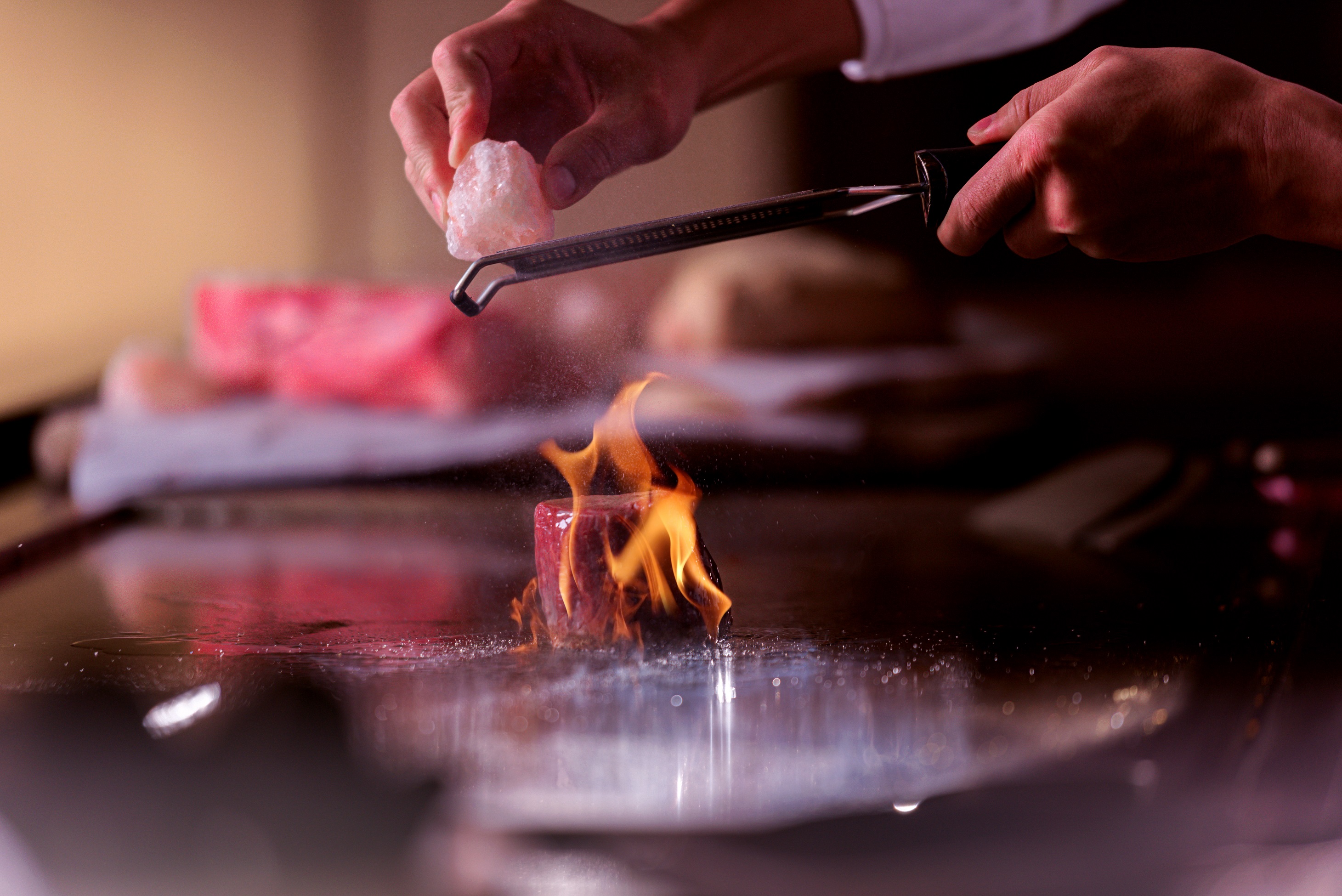 No need to pack your bags or passport to go on an exciting culinary adventure! Right in the heart of Macau, you'll find the ultimate trip for the palate through the world's gourmet capitals in one go. We're talking about none other than the new "MGM Culinary Tour". And, it just might be your lucky day because Macau Lifestyle is partnering up with MGM Cotai for a fantastic giveaway!
Kicking off every weekend from August 8, 2020, at MGM Cotai, guests can embark on a gastronomical journey navigating through the best restaurants in the hotel property. Discover the stories behind signature dishes and the secret ingredients that make them stand out. From the fiery spices and herbs of traditional Sichuanese cuisine at Five Foot Road, sophisticated Cantonese classics at Chún, sizzling premium wagyu grills at Grill 58, all the way to some unique cocktail experience at Bar Patuá, you're not just savoring excellent dishes but actually learning about food and culture. Go deeper than just the flavors and learn about the history and culinary arts. The MGM Culinary Tour is available every Saturday and Sunday and is priced at MOP $1,688+ per person, with 48-hour advanced booking required.
You can explore all the world-class restaurants with us for free by joining this giveaway. This prize includes passes for two persons. This giveaway ends on August 7, 2020, and the winner will be notified directly via email. Good luck!
---
Explore all the promotions included in the Mixy-Go-Matchy With MGM.
MGM Cotai Avenida da Nave Desportiva, Cotai, +853 8802 8888, www.mgm.mo/en/cotai
Tags