It's so hard to choose where and what to eat this month in Macau, as there is so much variety and dining options on offer. However, we've narrowed it down to these awesome picks for you, including the recently revamped Rossi Trattoria, the newly opened Portuguese Chiado at Sands Cotai Central. There are also some incredible dining experiences: spicy Chongqing food at JW Marriott Hotel Macau, Singaporean dishes with Chef Eric Teo at Vida Rica Restaurant, and many more! Read on to find out where to eat in Macau this December!
TRADITIONAL ITALIAN DISHES AT ROSSI TRATTORIA
(See featured image above)
Rossi Trattoria, at Studio City, Macau, was recently revamped and even has a new kitchen team, including an Italian chef doing traditional and yummy dishes for everyone to taste real Italian food! With an innovative and original menu, Rossi Trattoria brings a taste of Italy to Macau and is sure to amaze whoever books a table there, whether it be the inviting decor or their veggie pizzas or desserts!
Rodolfo Serritelli is a second-generation Italian chef, inspired by his family's love for food from a young age. His father – who he credits as being his mentor – was the master chef at a cooking school in his hometown of Senigallia, a port town on Italy's Adriatic coast, while his aunt and grandmother have also been a big influence on his approach to cooking. His apprenticeship at Gordon Ramsay at Castel Monastero in Italy opened his eyes to the wonders of what a great chef can create, and from there he went on to learn his trade in the kitchens of hotels in Houston, Texas and Berlin, Germany before returning to his hometown to perfect the techniques of traditional Italian cooking as a tutor in the cooking school of Senigalia.
When: 5:00pm–11:00pm (Monday–Friday); 12:00pm–3:00pm & 5:00pm–11:00pm (Saturday, Sunday & public holidays)
Where: Rossi Trattoria, Shop 1079, Level 1, The Boulevard at Studio City, Macau, +853 8865 6662
How much: Check out the menu and prices here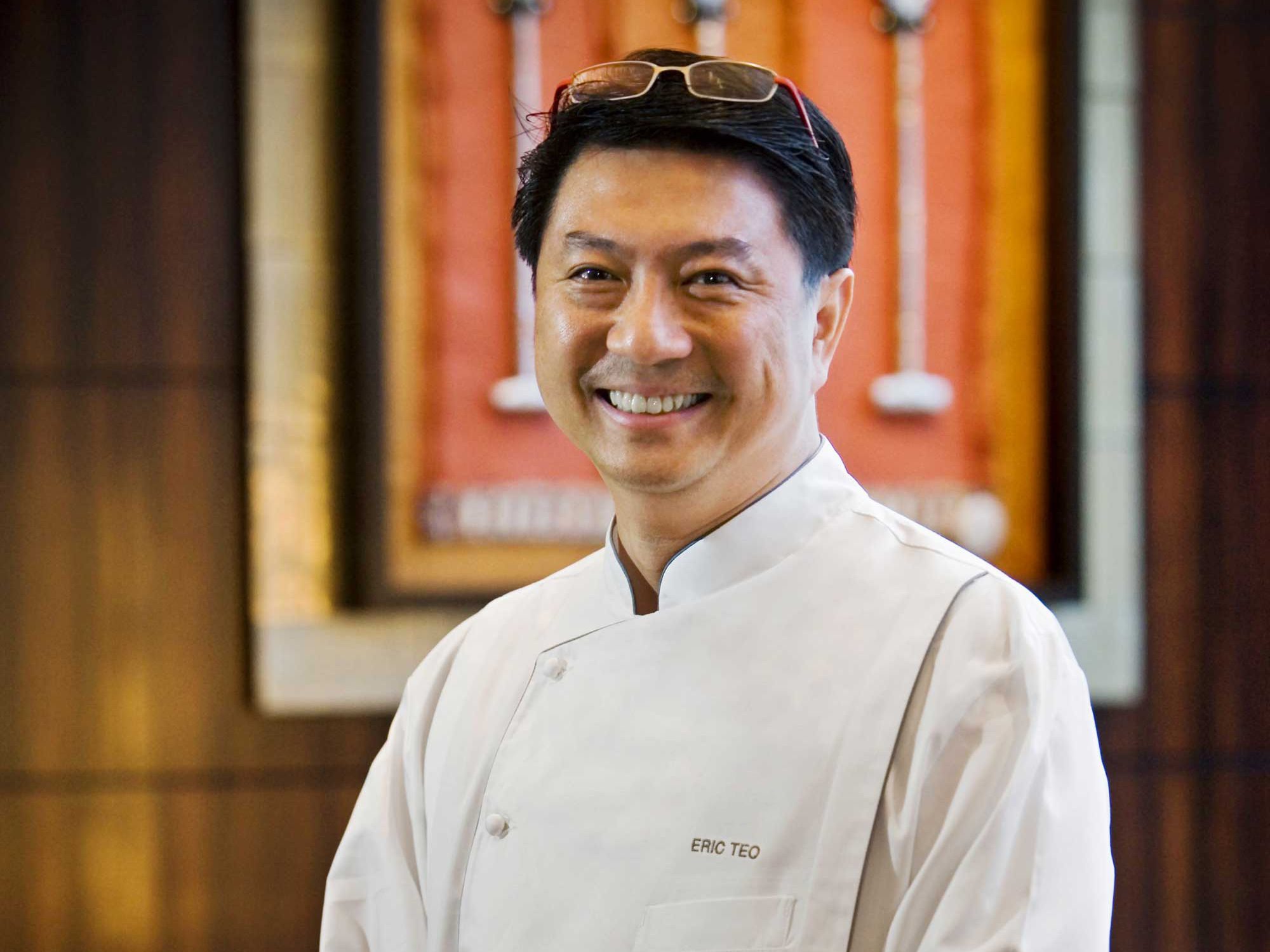 Celebrity Chef Eric Teo returns to Macau with his signature crab feast menu at Vida Rica Restaurant and some classic Singaporean favorites at Lobby Lounge, Mandarin Oriental, Macau. He has been representing Singapore in international culinary competitions since 1992 and started as a chef 32 years ago. Teo has received several medals, awards and trophies and worked at world famous restaurants.
He helped bring Singapore food to the world stage by leading a team of chefs at the Culinary Olympics (2000 and 2004) and the Culinary World Cup (2002). He is now working at Singapore's Mandarin Oriental. In Macau, he will bring the best flavors Singapore has to offer.
When: December 11–16, 2018
Where: Vida Rica Restaurant, Mandarin Oriental, Macau, 945 Avenida Dr. Sun Yat Sen, Nape, Macau
How much: For more information or reservations, please contact Vida Rica Restaurant by calling +853 8805 8918 or emailing them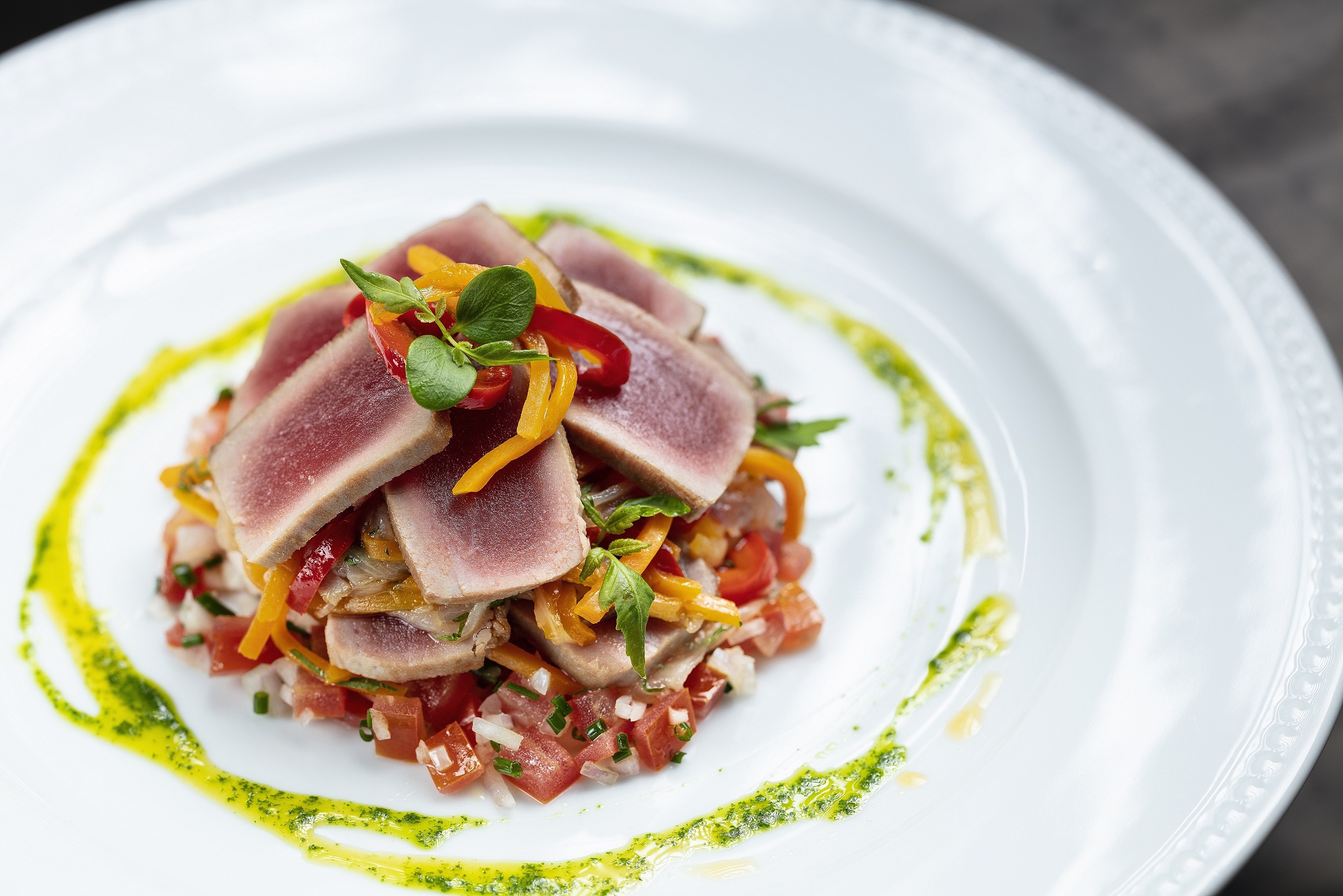 PORTUGUESE EXCELLENCE AT CHIADO
Chiado Restaurant was developed in partnership with celebrity chef Henrique Sá Pessoa, who recently obtained his second Michelin Star for Alma, his Lisbon restaurant. Chiado is an excellent choice if you are looking for traditional Portugal dishes with a modern twist. They use top quality ingredients, with beautiful presentation, complemented by an extensive Portuguese wine list. The environment is cozy and the service is friendly and very knowledgeable. The menu, created by Sá Pessoa, features signature dishes such as tuna tataki (pictured above) with vegetable escabeche and tomato tartare, salted cod à brás with slow-cooked egg yolk and onion purée and chocolate bombe with salted caramel and hazelnut ice cream. You might want to go back for the chocolate bombe only – it's that good.
When: 12:00pm–3:00pm for lunch; 6:00pm–11:00pm for dinner
Where: Chiado, Shop 2206, Level 2, Sands Cotai Central, +853 8113 8988, email them 
How much: Check out the prices and menu here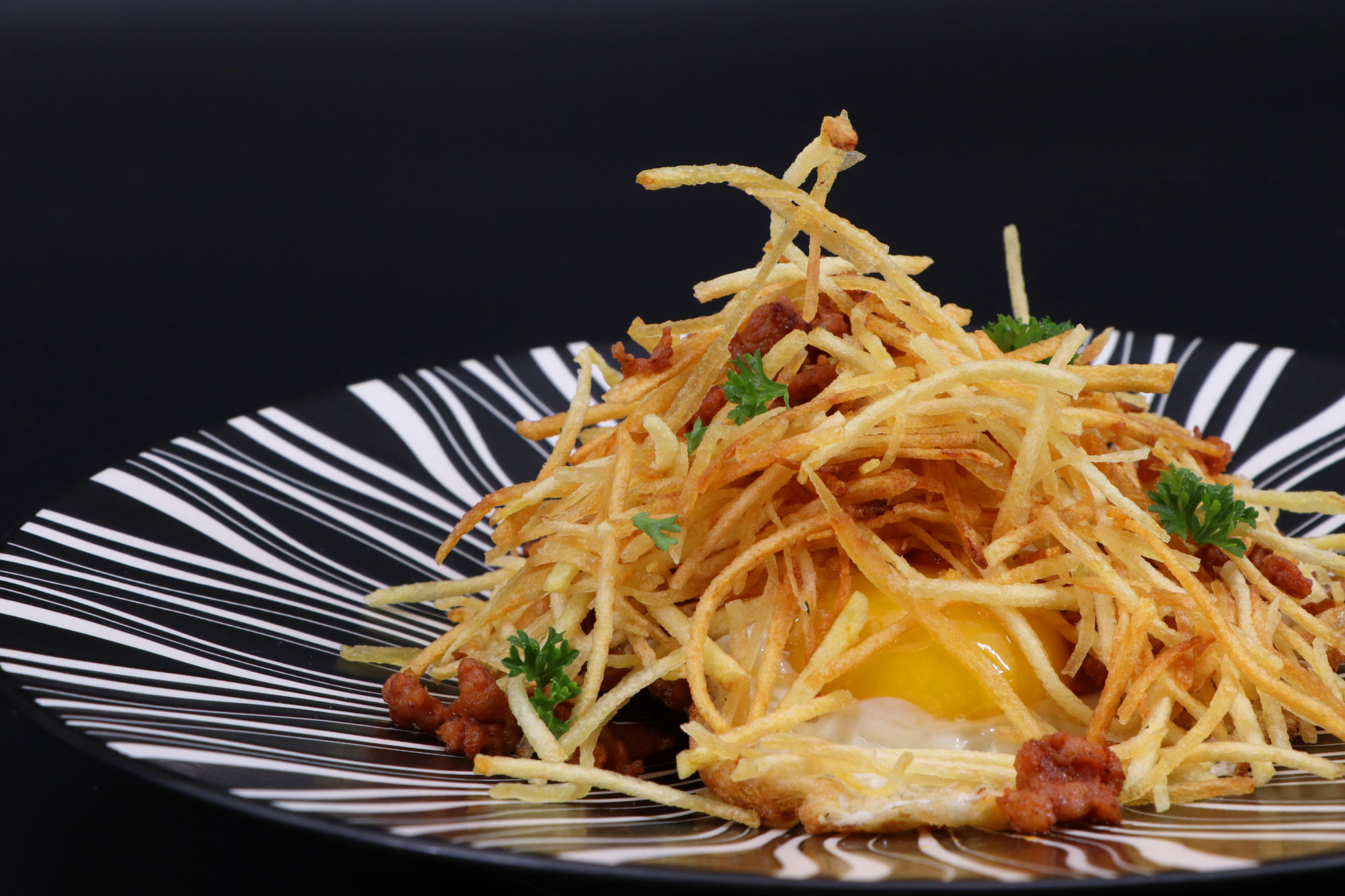 As the return of Chef Costa of BarCelona Tapas & Rice with a pop-up gastro bar "Espíritu Catalán", Sofitel Macau At Ponte 16 is introducing a five-week journey of Catalan cuisine that you are not going to find out elsewhere in town. From 4 December 2018 to 10 January 2019, every Tuesday to Saturday, Privé will be presenting you the must try tapas and sangria: Spanish ibérico ham and truffle toasted sandwich, classic creamy Spanish croquettes with ham and chicken, fried egg with potato and home-made chorizo, Galician octopus with potato, olive oil and paprika and many more.
Guests can choose eight or 10 dishes from the 14 "must try". For big lovers of Catalan cuisine, Chef's Specials are available for you as well: Chef Hector traditional seafood paella, Spanish premium dry-aged beef, roasted pigeon-filled with Iberico and foie gras and chef dessert selection. With the sizable portion, Chef's Specials are the best for sharing with your friends and families.
When: December 4, 2018–January 10, 2019
Where: Privé, Sofitel Macau At Ponte 16, Rua do Visconde Paço de Arcos, Macau
How much: MOP $388–448 per person
Book your table at +853 8861 7213 or email them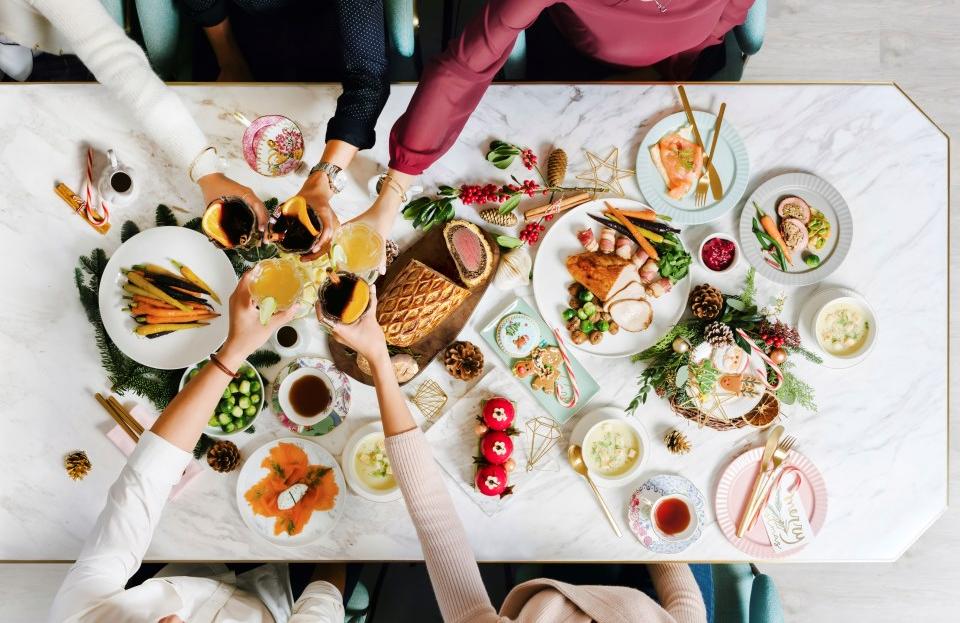 Christmas is a time for sharing – and with that in mind, creator of Cha Bei, Joanna Lui Hickox has teamed up with Chef de Cuisine Boon Neo to present a delectable dinner menu for holiday get-togethers. Inspired by Joanna's travel stories, there are Italian influences apparent on the menu featuring homemade tagliolini with seared sea scallops and tiger prawns with shellfish sauce that imparts the freshness of the ocean in mouthful.
The star of the holiday menu is Cha Bei's artisan savory pastry, beef Wellington, which comes wrapped in intricate puff pastry, and is a labor of love made perfect, with a butter-soft US Black Angus fillet, encrusted with wild mushrooms and baked to juicy perfection. A lighter option to save room for dessert is the French classic salmon en croute, with the succulent fish rolled into a bed of creamy cheese and sautéed spinach under flaky puff pastry.
There's a four-course Festive Par-tea dinner menu to celebrate the season with friends and family. During the festive season don't forget to pick up some house-baked sweet treats from Cha Bei's patisserie and other stocking-stuffers by design talents from around the world at the gift gallery.
When: 10:30am–9:00pm, December 1–31, 2018
4-course Festive Par-tea dinner menu available from 6:00pm–9:00pm
Where: 1/F, 1047, Cha Bei Restaurant, Galaxy Macau, Estrada da Baía de Nossa Senhora da Esperança, Galaxy Macau, Cotai
How much: Festive Par-Tea Dinner – MOP $398 per person
For more information, check their website and see 4-course Festive Par-tea dinner menu, click here. For reservations, call +853 8883 2221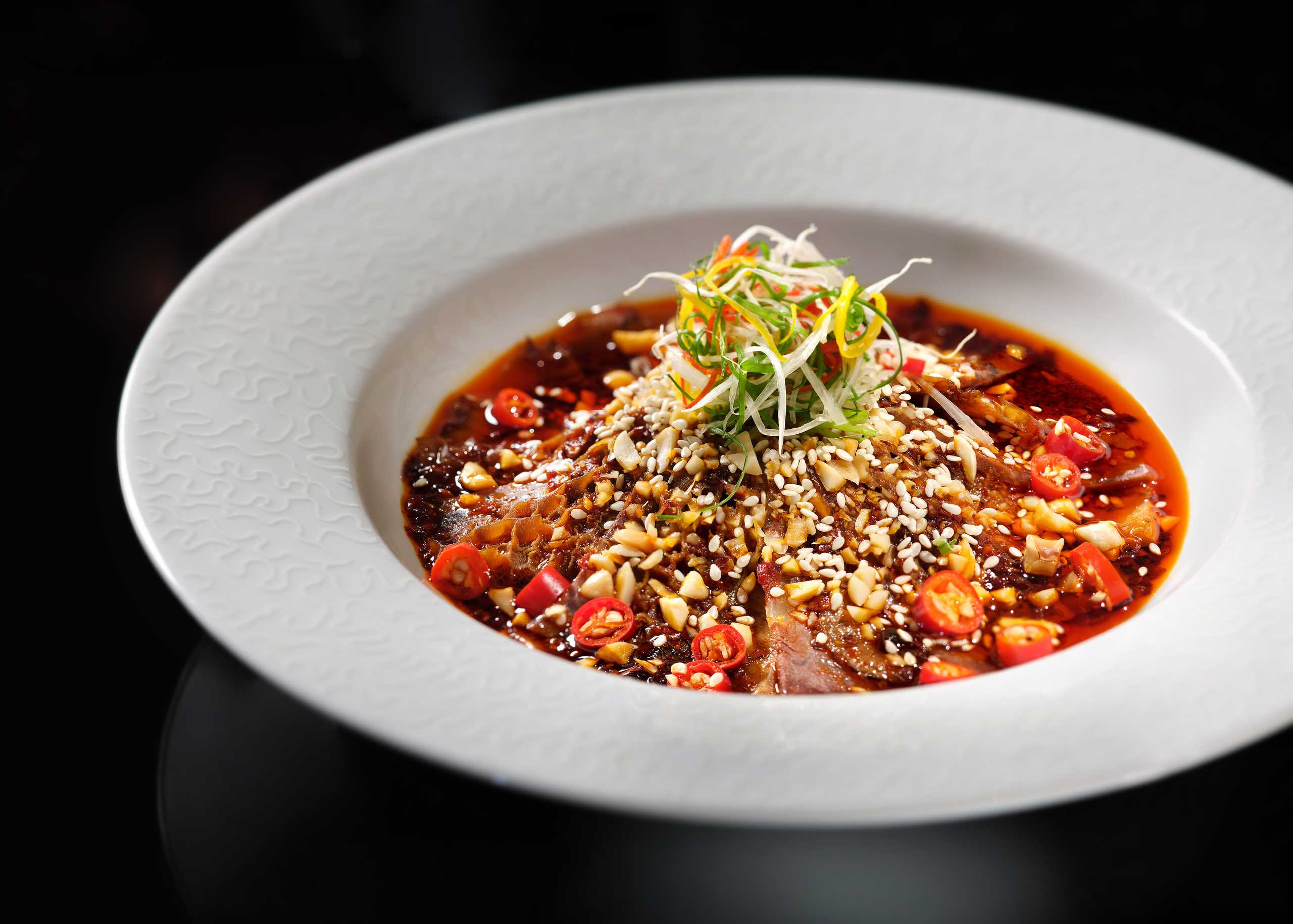 Spice up your winter at JW Marriott Hotel Macau! In November, guests will be dazzled by the fiery flavors of Chongqing presented by guest Chef Charles Lei from JW Marriott Hotel, Chongqing. Chef Lei will create a medley of three menus introducing the region's most mouthwatering hot dishes, cold dishes, and traditional hotpot delicacies. The Authentic Taste of Chongqing promotion at Man Ho Chinese Restaurant will be available for a limited time, starting 22 November 2018. Food lovers don't miss out.
Under Chef Lei's professional guidance, the mouthwatering culinary traditions of Chongqing will be available for all to taste at JW Marriott Hotel Macau. Each tantalizing dish brims with dried chilies and tingling Sichuan peppercorns, perfectly balanced with hefty doses of black vinegar, fermented soybeans, ginger and peanuts.
When: November 22–December 31, 2018
Where: Man Ho, 1/F, JW Marriot Hotel Macau, Galaxy Macau, Estrada da Baía de Nossa Senhora da Esperança, Cotai
How much: Chongqing Hot Menu – MOP $128–208
Chongqing Cold Menu – MOP $58–108
Chongqing Hotpot Menu – MOP $388 per adult, MOP $208 per child (aged 3–11)
For reservations, please call +853 8886 6228 or email them: [email protected]
This December menu features specialty dishes including the luxurious Hokkaido scallop, Rémi Ramon yellow Spring chicken "in half-mourning", and a unique black truffle chocolate mille-feuille. Optional paired beverage packages feature the finest French champagnes and a range of wines from some of the best wine-growing regions of the world, all designed specifically to bring out the best of the decadent flavor of the rare truffles in the dishes. Truffles are some of the rarest and most expensive foods in the world. White truffles are only available for a few months each year in Autumn and only grow in the forests of northwestern Italy near the border with France.
Black truffles grow in several countries across the world, but the most sought-after varieties are only found in the mountainous regions of central and northern Italy, including the ones on offer during this special promotion in December. They grow underground attached to tree roots and are 'unearthed' by specially trained truffle dogs that use their heightened sense of smell to find them.
When: The Black Truffle Season – December 1–31, 2018
Where: The Manor at The St. Regis Macao, 1F, The St. Regis Macao, Estrada Do Istmo, S/N, Cotai
How much: Black Truffle season: Dishes from MOP $168; Set dinner, MOP $688 per person; Selected wine pairing at MOP $200; premium wine pairing at MOP $998; Extra freshly shaved black truffles at MOP $88 (about 3 grams)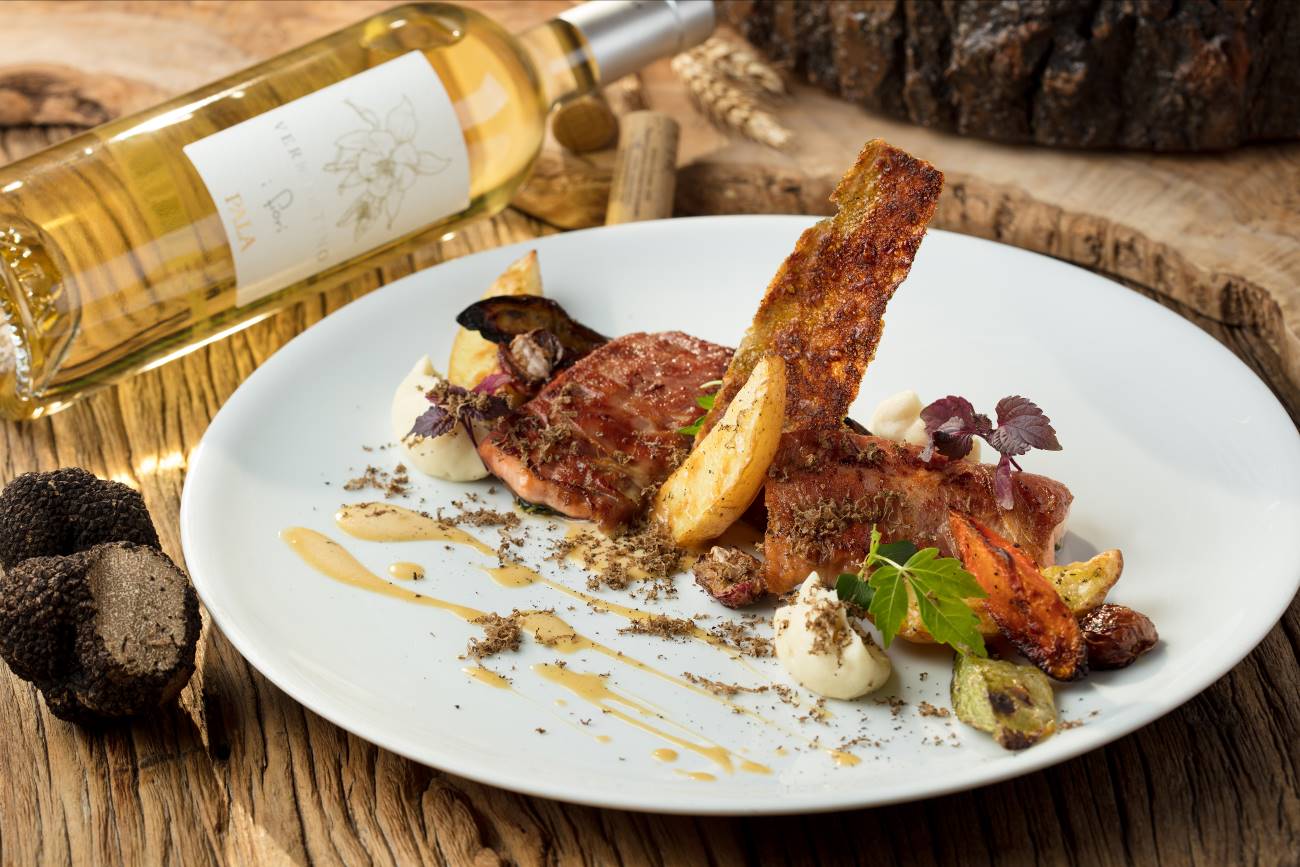 Truffles lovers and Italian food fans are in for a treat this Autumn as Bene at Sheraton Grand Macao Hotel is offering special truffle menus this month and December. Indulge in the earthy flavors of white and black truffles with two specially crafted menus from Bene's Sous Chef Luca Pecorari. He has created a range of uniquely designed dishes which perfectly complement the rich, earthy tones of the highly sought-after white truffle, imported from the mountainous northwestern Piedmont region. The black truffle is from the central mountainous Umbria region of Italy.
In December, a new menu will focus on black truffle, featuring specialty dishes such as baby kale with parma ham and goat cheese salad, butter-roasted rainbow trout wrapped in parma ham, and a special black truffle pannacotta. An optional beverage pairing package includes a range of prosecco and Italian wines from all over Italy designed specifically to bring out the delicious flavors of the truffle in each dish.
When: Black Truffles at their Finest: December 1–23, 2018
Where: Bene, Sheraton Grand Macao Hotel, Cotai Central, Estrada do Istmo. s/n, Cotai
How much: Black Truffles at their Finest: Dishes from MOP $168; 4-course set dinner at MOP $588 per person; Selected set menu wine pairing at MOP $198; Extra freshly shaved black truffles at MOP $88 (about three grams)
For more information, go to this promotion's official page
Tags