Macau is becoming known across the world for its exclusive international food and gastronomic experiences and this May is no different! Read on to find where to get some dining delights for the foodies in town. From French food to Japanese ramen and cocktails, there's something for everyone.
(See featured image above)
The Parisian Macao will celebrate a taste of France during Le French GourMay, an annual French food and wine festival taking place in Hong Kong and Macau throughout May, organised by Business France. The spotlight this year is on Loire Valley cuisine and wine. To celebrate the event, The Parisian Macao's signature restaurant Brasserie presents a superb array of food and wine from May 1 to 31.
Brasserie will present a Loire Valley four-course set menu showcasing Executive French Chef Daniel Brolese's authentic dishes from the region. The menu is available for both lunch and dinner, with highlights including warm white asparagus and Vendée cured ham, white wine sabayon, sautéed black mussels in white wine, butter and parsley, slow-braised challans duck leg in Muscadet white wine with green peas, and a selection of cheeses from the Loire Valley. Guests can also pair dishes with a selection of wines from the Loire Valley, available both by the bottle and glass.
When: 11:00–2:30pm, 6:00pm–11:00pm, May 1–31, 2019
Where: Brasserie, The Parisian Macao, Estrada do Istmo, Lote 3, Cotai, Macao
How much: 1–5 May, 2019 – MOP $530 (+10%) per person
6–31 May, 2019 – MOP $498 (+10%) per person
Reservations can be made by calling +853 8111 9200 or emailing [email protected]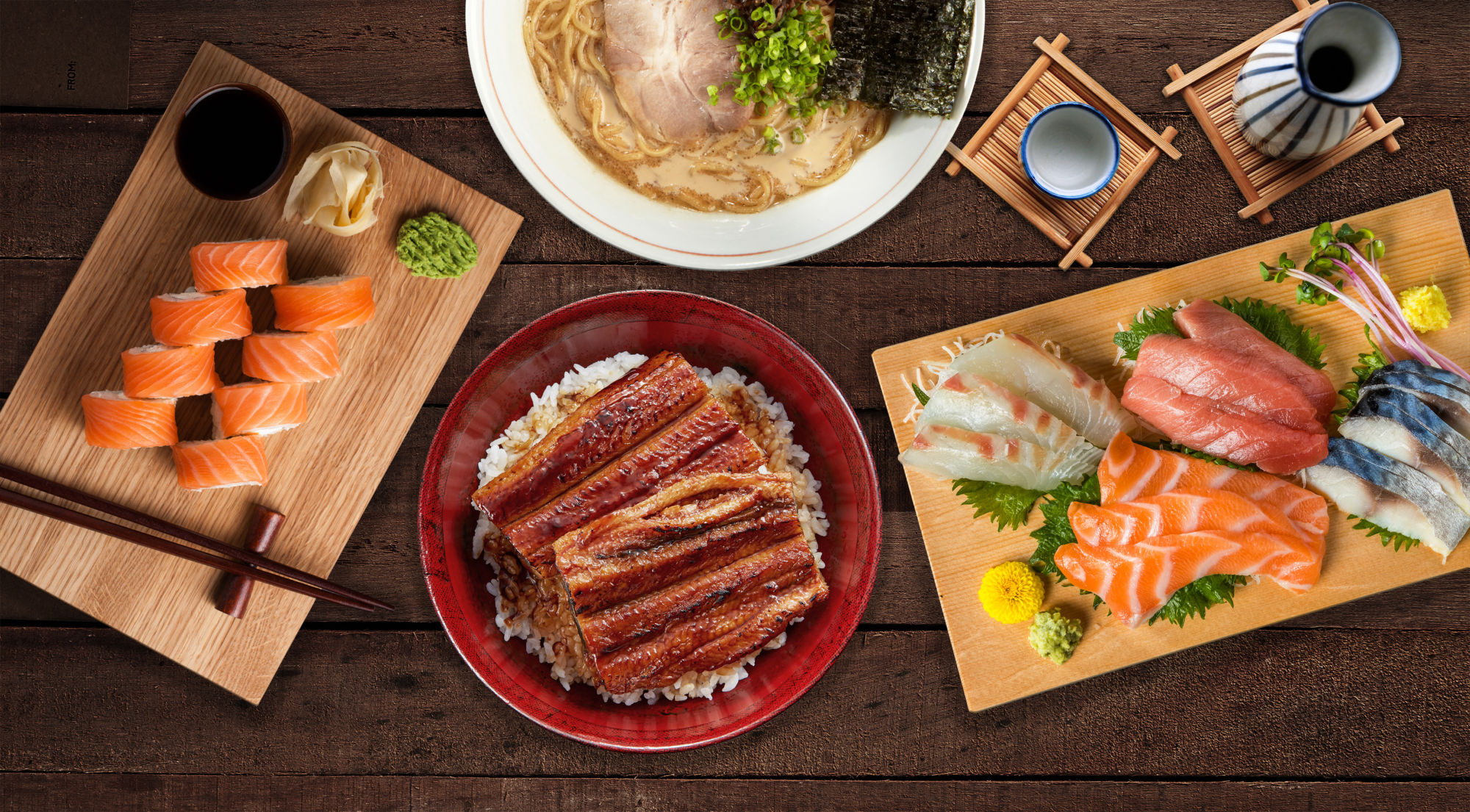 For Japanese food fans, head to the Palms Café and Bar for their Taste of Japan menu! From April to June, diners are invited to embark on a culinary journey of Japan with some of the best and most recognized authentic and flavorful Japanese delights on offer.
Highlights of the limited-time menu include a range of sushi rolls and fresh sashimi prepared by our masterful chefs daily, unadon–grilled eel rice donburi, baked lobster with spicy lemon garlic sauce, and okonomiyaki–a Japanese pancake with bacon, octopus, soba noodles, spring onions and bonito flakes. Guests can pair these special dishes with a selection of sake and special beverages such as Saketini, Tokyo night (Asahi beer, lemon juice with mixed syrup) and Tokyo float.
When: Daily, 12:00pm–3:00pm and 6:00pm–11:00pm, April 1–June, 2019
Where: Palms Café and Bar, Sheraton Grand Macao Hotel, Cotai Central, Estrada do Istmo, S/N, Cotai
How much: Each dish has its own price (MOP $78–148)
For more information please visit Palms Café & Bar website, call +853 8113 1200, send an email to [email protected] or visit Sheraton Grand Macao Hotel, Cotai Central's website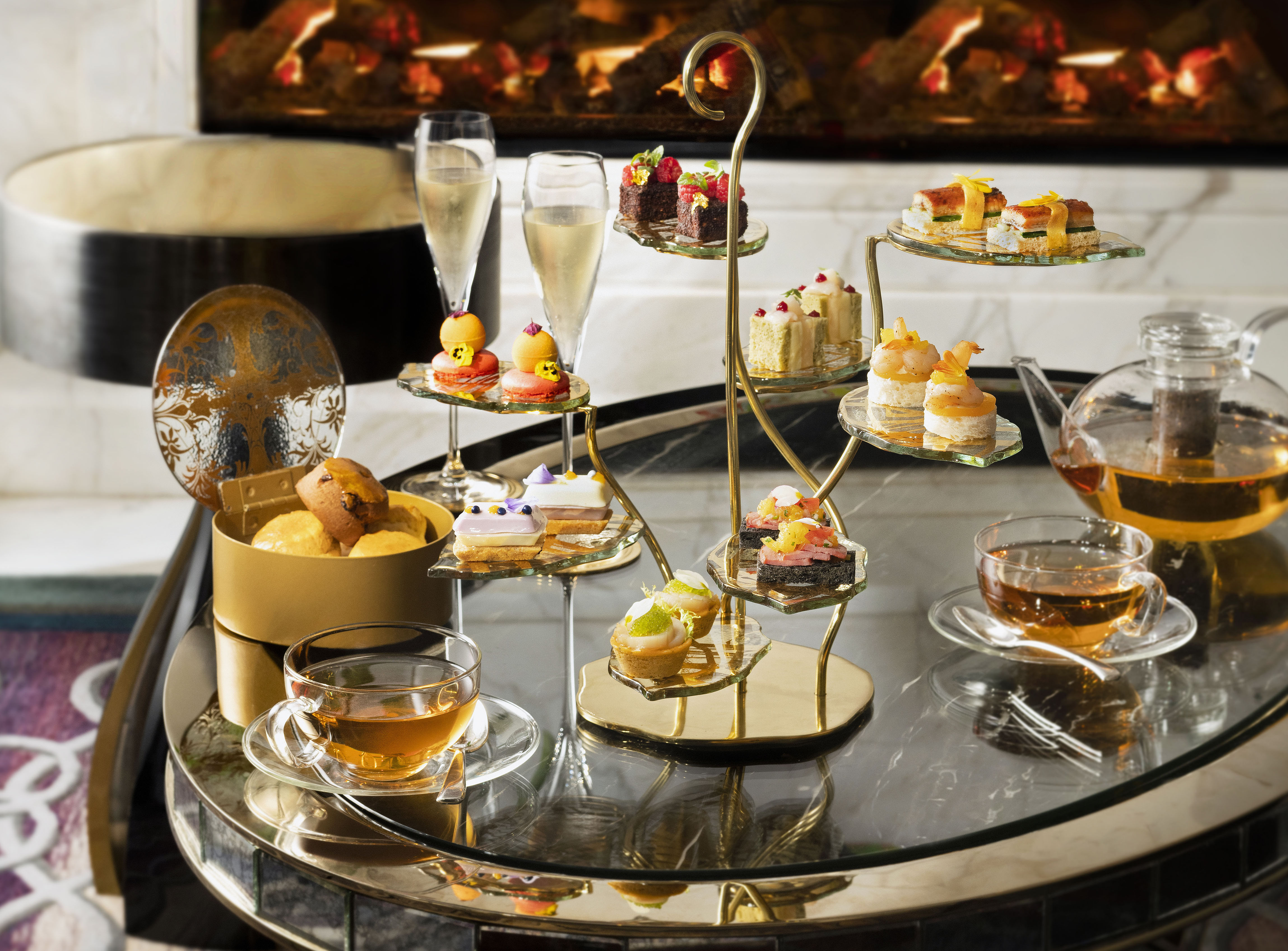 A Spring Blossom Afternoon Tea at The Ritz-Carlton Bar & Lounge, Macau
People travel all over the world to take in gorgeous scenes of foliage in full bloom. Now, they can also visit The Ritz-Carlton Bar & Lounge for a springtime experience like no other. Inspired by refreshing and seasonal spring ingredients, The Ritz-Carlton Spring Blossom Afternoon Tea offers gourmet delicacies expertly and artistically prepared for guests who wish to savor the vibrant flavors of spring.
Sweet dishes include rose water and lychee, a tart that combines the sweet notes of lychee and rosewater with pistachio and a white chocolate chandelier on top, and bergamot orange blossom, which fuses bergamot with the flavor of orange blossom in a mousse-like bavarois and encased within a white chocolate shell coated in orange absolut. Savory canapés include orange gelée, prawn and white toast, featuring prawn marinated in tōgarashi to impart a dried chili fragrance that contrasts with tart fresh orange and sweet orange gelée, and duck, orange salad on charcoal toast, a marriage of rich smoked French duck breast and orange salsa placed atop a delicate slice of charcoal bread. The presentations are so picturesque that guests might even find them too beautiful to eat.
When: Daily, 2:30pm–5:30pm, from now onwards
Where: The Ritz-Carlton Bar & Lounge, 51/F, The Ritz-Carlton, Galaxy Macau, Estrada da Baía de Nossa Senhora da Esperança, Cotai
How much: MOP $488 per set (for two persons) and MOP $688 (with two glasses of Perrier-Jouët Champagne plus coffee or tea)
To know more and book a table, call +853 8886 6712, and check their full menu here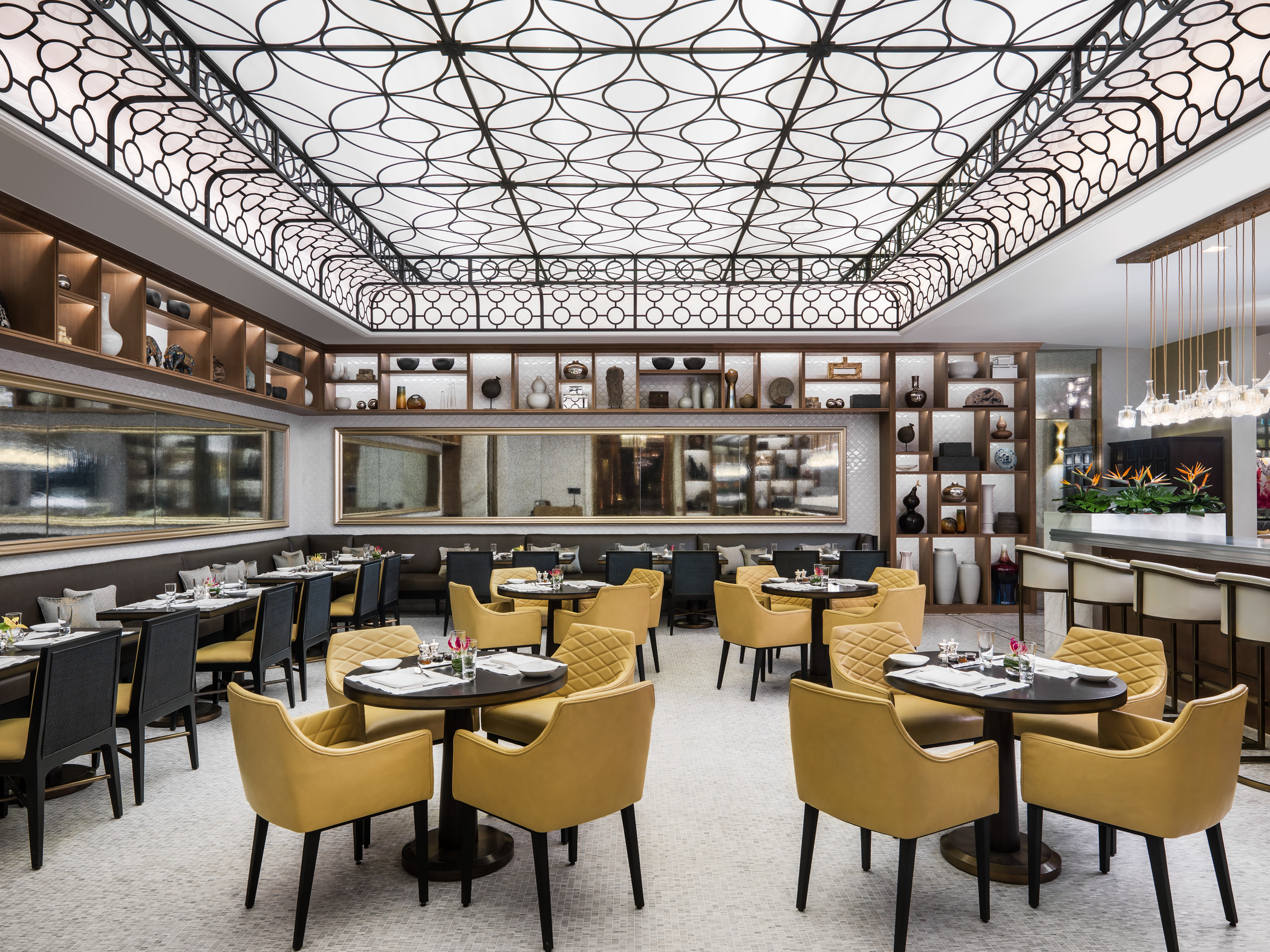 LUNCH IN THE SPRING AT THE MANOR
Celebrating the season with our produce-focused semi-buffet lunch featuring all-you-can-eat gourmet starters, made-to-order appetizers and tantalizing desserts that perfectly complement the signature selection of prime meat and seafood main course dishes. The "Let's do Lunch this Spring" at The Manor's new semi-buffet lunch menu has everything. From lavish meat dishes to fresh veggies and sumptuous soups, there is something for everyone. Whether you go for the main and buffet selection or prefer the beef and buffet option, they've got you covered.
Their Ranger's Valley Black Market beef from Australia is served with options of  balsamic teriyaki, king oyster mushroom or paris mash, but you can also have it plain, as a true pepper steak is usually savoured. Mains include roast salmon fillet, spring lamb rack or Giuseppe Coco Linguini with prawns and squid. The buffet is full of charcuterie items, cheeses, starters and soups, so head over and find out what you've been missing this spring!
When: Monday–Saturday, 12:00pm–3:00pm
Where: The Manor, 1/F The St. Regis Macao, Cotai Central, Estrada Do Istmo, S/N, Cotai
How much: Semi-buffet – MOP $188 per person
Main & Buffet – MOP $248 per person
Beef & Buffet – MOP $358 per person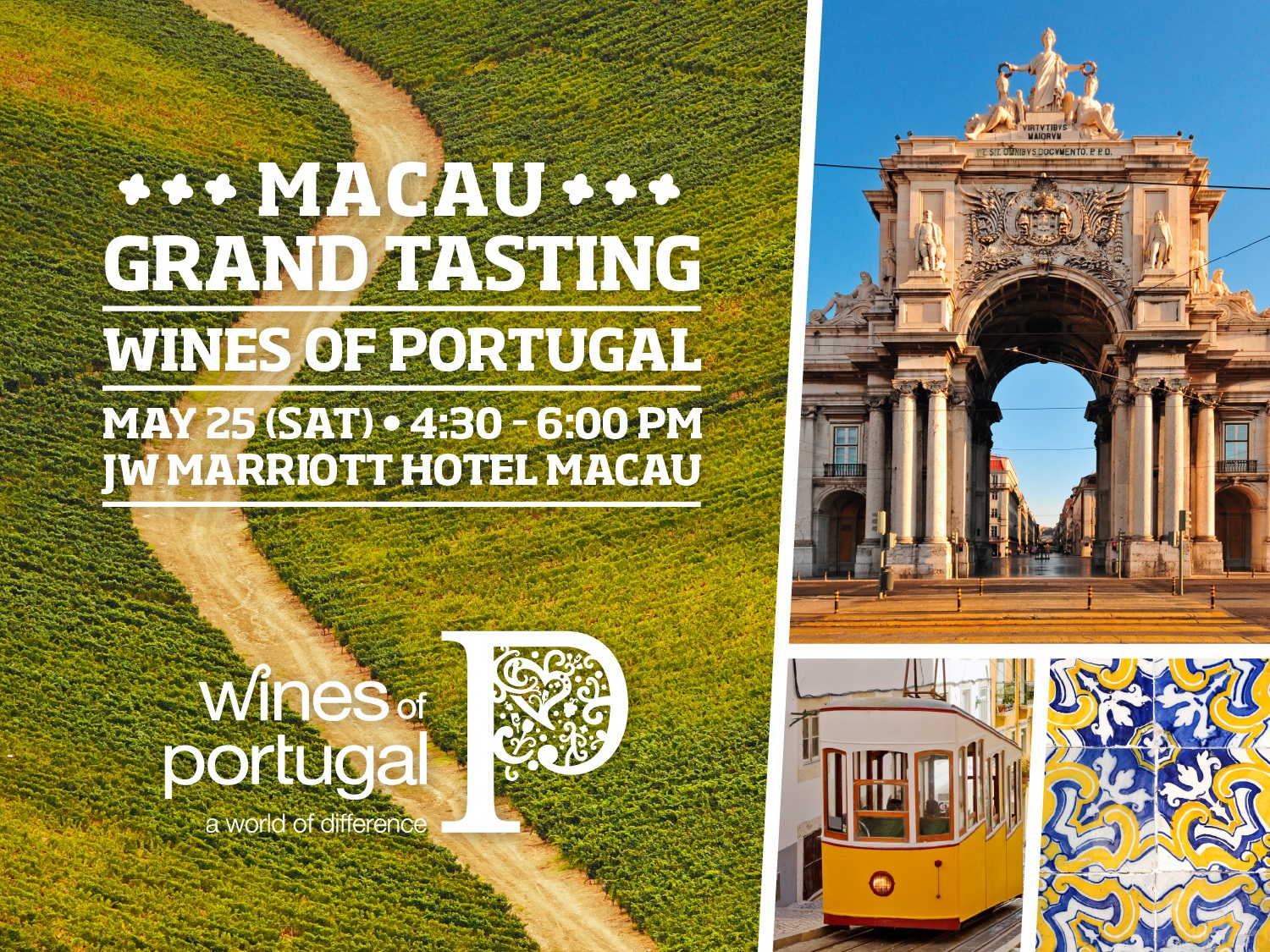 The Wines of Portugal is coming back to Macau for another Grand Tasting which takes place on Saturday, May 25th at the JW Marriott Hotel Macau. 28 leading wine producers from Portugal will be bringing along hundreds of their fine wines from red, white, sparkling to fortified for free tasting. Portuguese celebrity chef Martinho Moniz is invited to create intriguing delicacies to pair with the wines on site.
When: 4:30pm–6:00pm, Saturday, May 25, 2019
Where: Grand Ballroom, G/F, JW Marriott Hotel Macau, Estrada da Baía da Nossa Senhora da Esperança
How much: MOP $100 per person (on-site payment)
For more information please visit the event's Facebook page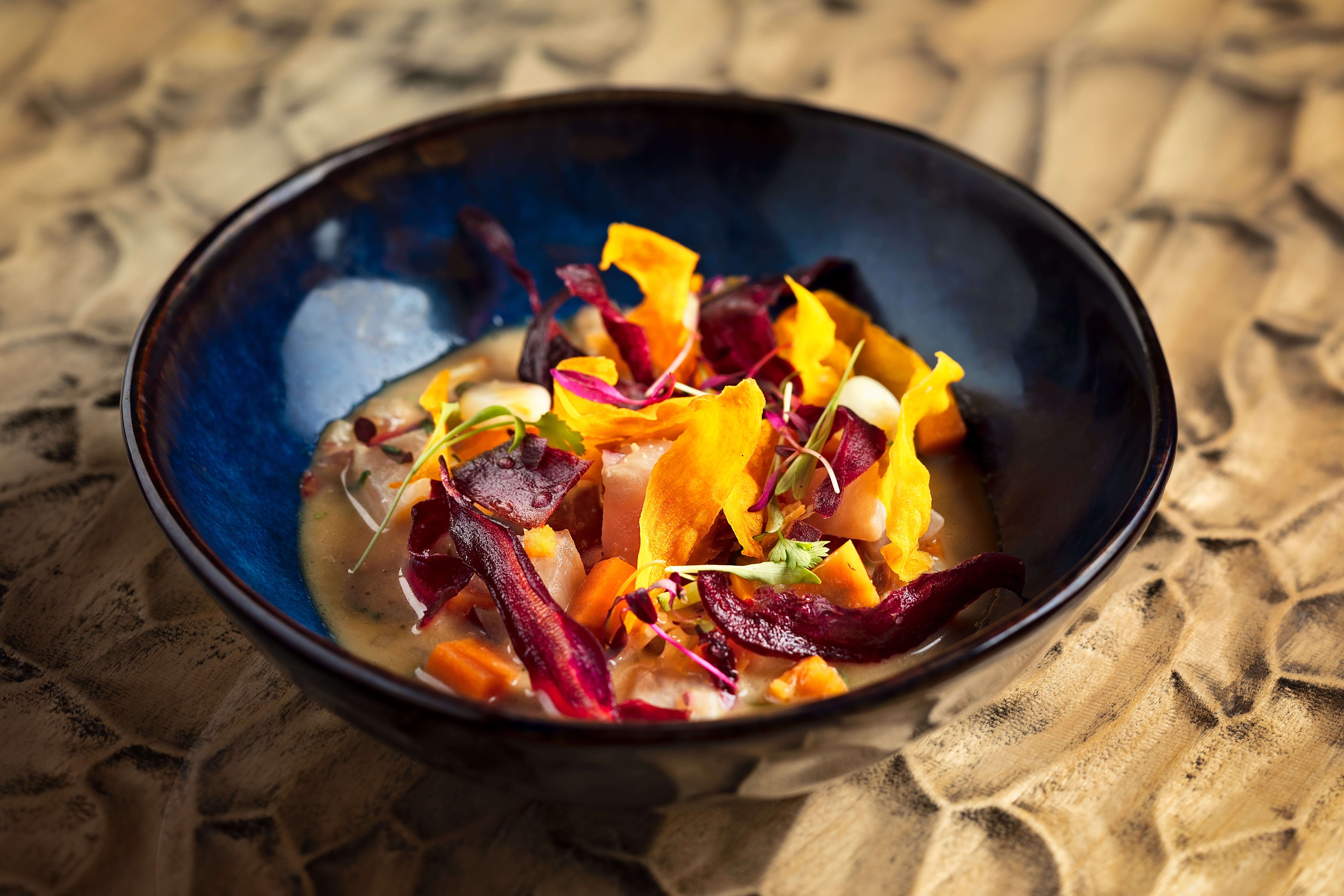 Only for two nights, celebrate the remarkable cuisine of Peru as Korean Head Chef Sang Jeong serves contemporary Peruvian cuisine reflecting authentic flavors and culinary traditions at Vida Rica Restaurant. In partnership with Virgilio Martinez Véliz, the celebrated chef behind the award-winning restaurant Central in Lima, Peru, Ichu serves contemporary Peruvian cuisine in a relaxed, bistro-style setting. By showcasing authentic flavours and honoring Peruvian culinary traditions, Ichu has made a mark on Hong Kong's dynamic food scene.
When: Friday and Saturday, 7:00pm–10:00pm, May 24 and 25, 2019
Where: Vida Rica Restaurant, Mandarin Oriental, Macau, 945 Avenida Dr. Sun Yat Sen, Nape, Macau
For reservations, contact Vida Rica Restaurant at +853 8805 8918 or [email protected]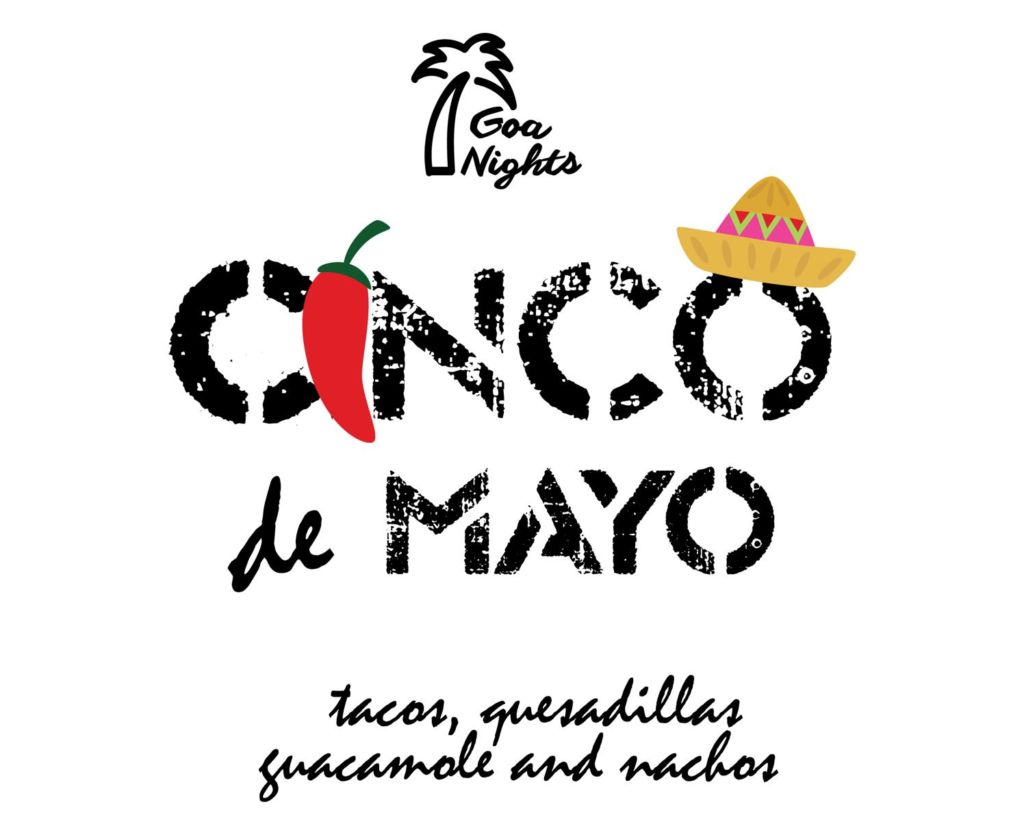 Following the street food festival, Goa Nights is glad to present Cinco de Mayo from May 3 to 12, featuring a series of south-American delicacies with an Indian flavour inspired by Mexican delights. This feast includes pulled pork and mango avocado salsa and crispy eggplant with coriander tacos, quesadillas (vegetarian and meat options are available) and nachos are the cream of the crop in this menu! Head there to have a taste of one of the best Mexican traditions of all times!
When: May 3–12, 2019
Where: Goa Nights, 118 Rua Correia da Silva, Taipa Village
How much: Each dish has its own pricing
For more information, check their Facebook page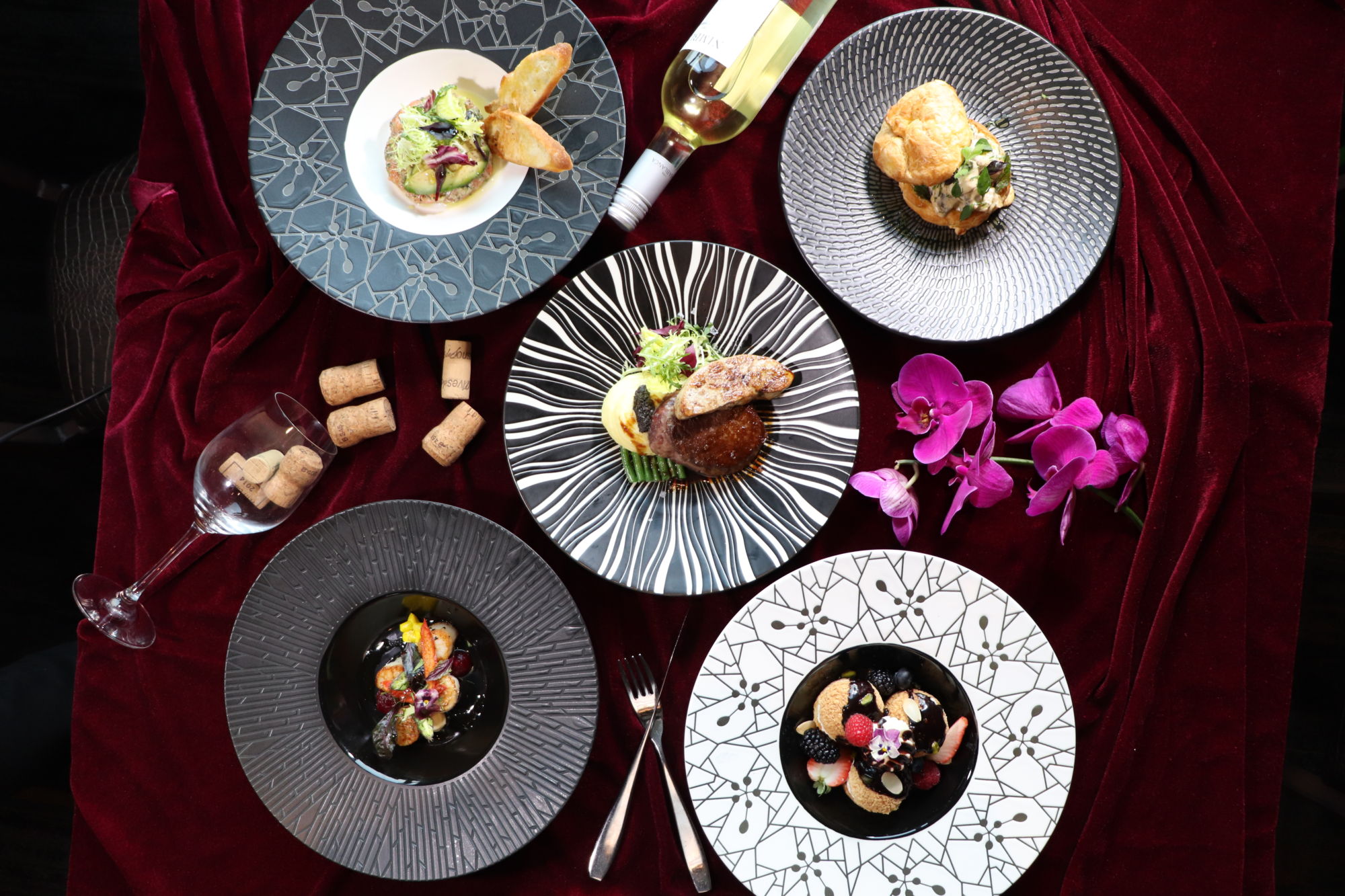 Several restaurants at Sofitel Macau At Ponte 16 are celebrating Le French GourMay, a gastronomy feast spread around the world to welcome food, traditions and costumes for France! Organised under the Le French May Arts Festival, the 11th edition of Le French GourMay is an annual celebration of gastronomy à la française, dedicated to a distinct French region and its special delicacies. Sofitel Macau At Ponte 16 comes together to showcase the cuisine of Loire Valley. As an advocate of French "art de vivre", Privé is celebrating Le French May this year with an enticing Loire Valley set menu. The meal starts off with pan seared foie gras toasts and two main appetisers, namely chicken puff pastry in white wine bechamel and salmon tartare with avocado, capers, and mustard. As for main course, guests can choose from seafood and meat delicacies that include pan fried scallops with cauliflower puree and homemade sun-dried tomatoes, and beef Talleyrand with pan seared foie gras, truffles, mashed potatoes and fresh long beans.
In celebration of the annual Le French GourMay, Mistral Restaurant is introducing a Loire Valley dinner buffet menu in May, serving an assortment of Ligérien specialties in rotation. Being one of the best regions for cheese, Loire Valley is well-known for its goat cheese and the cheese station features goat cheese of different flavours and textures, namely Selles-sur-Cher, Sainte Maure, Valençay, and Crottin de Chavignol. As celebration of Le French GourMay, RendezVous Lobby Bar is promoting the art and culture of French afternoon tea with three classic French desserts, namely crème brûlée, Paris-Brest, and macarons.
When: Tuesday–Saturday, March 1–31, 2019
Where: Privé, Mistral and RendezVous Lobby Bar, Sofitel Macau At Ponte 16, Rua do Visconde Paço de Arcos, Macau
For reservations, call Privé at +853 8861 7213, Mistral at +853 8861 7210 and RendezVous Lobby Bar at +853 8861 7213
Tags
Related Posts