Featured image photo credit: Life project
For expats in Macau, classes taught in English are few and far between over here. However, we dug up some interesting ones which are either taught in English, have translation provided, or don't have a language barrier. So stay engaged and busy whilst you escape the heat this summer and pick a skill or two to learn in the process. We've also included fun, original activities for adults to join with friends, such as virtual reality competitions, or diving into Macau's best public pools.
Yoga & Pilates
(See featured image above)
In addition to these suggestions, there are also several yoga and pilates' lounges and classrooms around town where you can go just to try a class or sign up for a membership. Now with this useful ammunition, there is no excuse to stay indoors, so get out and enjoy Macau and start learning something new today! Check out our list of the best places to do yoga in Macau! We've also scoured the city for yet another great practice when it comes to posture and wellbeing: pilates. Find out more about where to do this activity by checking out our comprehensive list.
Also read: Best Places for Yoga in Macau
Also read: Where to Practice Pilates in Macau
Aerial Movements & Ballet
Besides having classes for adults–and kids–Aerial Arts Association also does workshops and special events all around town. The association offers aerial, handstand, and gymnastics for adults and children, as well as ballet, aerial yoga, body workouts and stretch. You can become a member of this group for better prices. They're great with kids as well, so be sure to check it out for yourself and even get your little ones in as well for some movements classes!
As for Aerial Arts Macau, besides aerial classes, they also teach yoga, pole dancing, and a mix between yoga and aerial, which they call Yogalates. Located close to Dom Pedro V Theatre, it's very central and easy to get there. Why not join for some late afternoon classes before heading off on your errands?
How much: Groups sessions – MOP $700 (inclusive of four sessions), MOP $200-$250 (one session)
Private sessions – MOP $3,000 (inclusive of five sessions), MOP $700 (one session)
Opening hours: Thursday–Tuesday (4:00pm–10:30pm), Saturday (10:00am–2:00pm)*
*Private sessions and small groups available from 10:00am
Aerial Arts Association Macau 43 Rua do Padre António Roliz, Macau, [email protected], www.instagram.com/aaamacau, www.facebook.com/AAAMacau
How much: MOP $180–220 (per session); MOP $1,000–2,800 (yoga, pole dance and aerial memberships)
Opening hours: Monday–Friday, Saturday,
Aerial Arts Macau 14–14A Rua Central, Macau, +853 2832 3460, www.facebook.com/aerialartsmacau, www.facebook.com/aerialartsmacau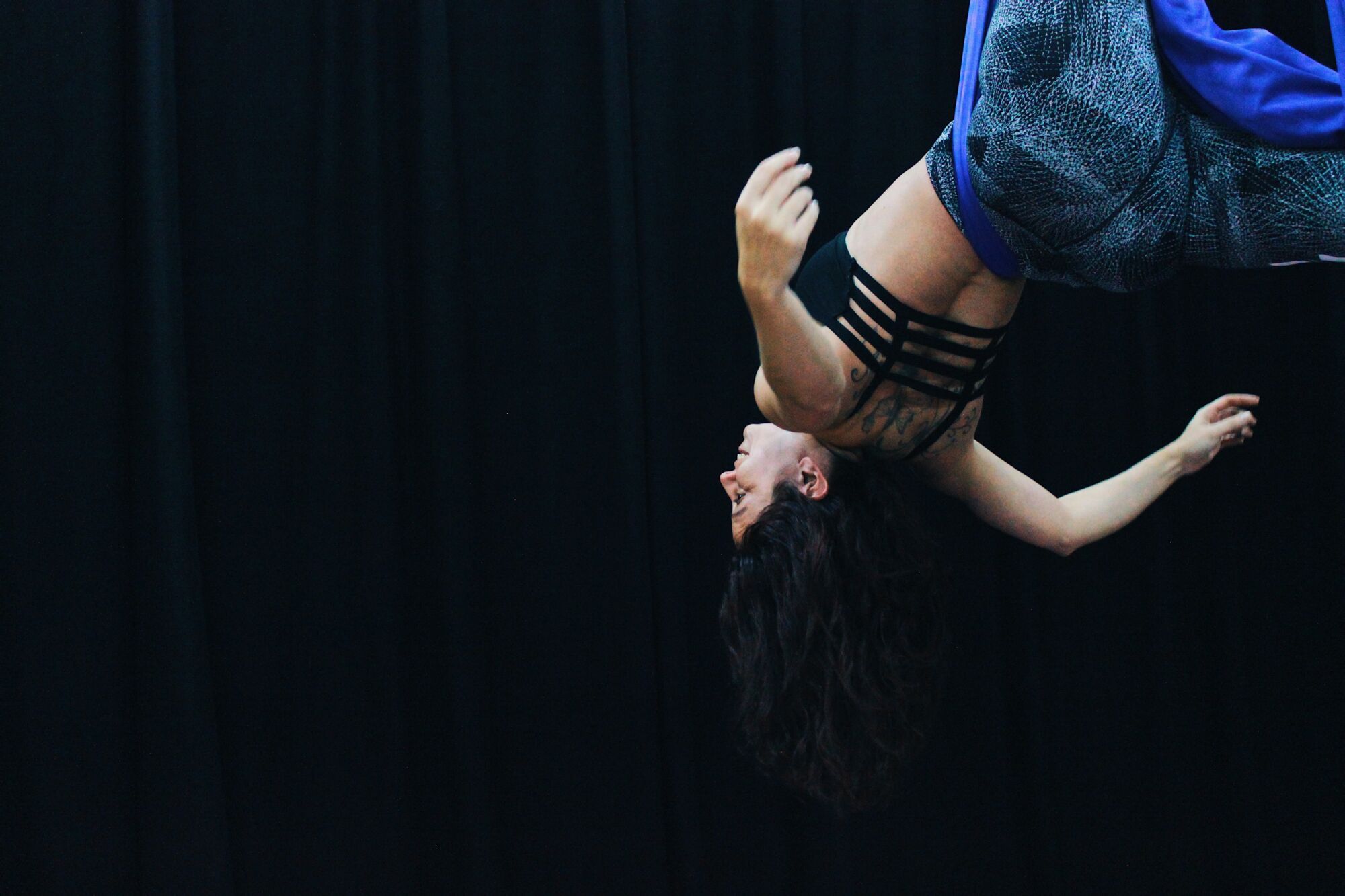 Pole Dancing & Aerial Skills
Curious about pole dancing, but never tried? Well, this might just be the opportunity you're looking for. This is a more exotic pole dance experience that provides a great full-body workout. Warrior Pole and Aerial Studio have schedules to fit even the busiest people, as their classes start from 10:15am to 8:45pm. Besides pole dancing, this studio in Taipa also has Aerial Silk practice, Air Flow, and Trapeze (which is offered in few places in Macau).
How much: MOP $200 per session, MOP $9,500 for six-months unlimited membership
Opening hours: Classes available from 10:15am to 8:45pm (no reception service before 6:30pm)
Warrior Pole & Aerial Studio 562-568 Avenida Olímpica, "The Cave" Fábrica Va Nam, Taipa, +853 6360 9579, www.facebook.com/warrioraerialstudio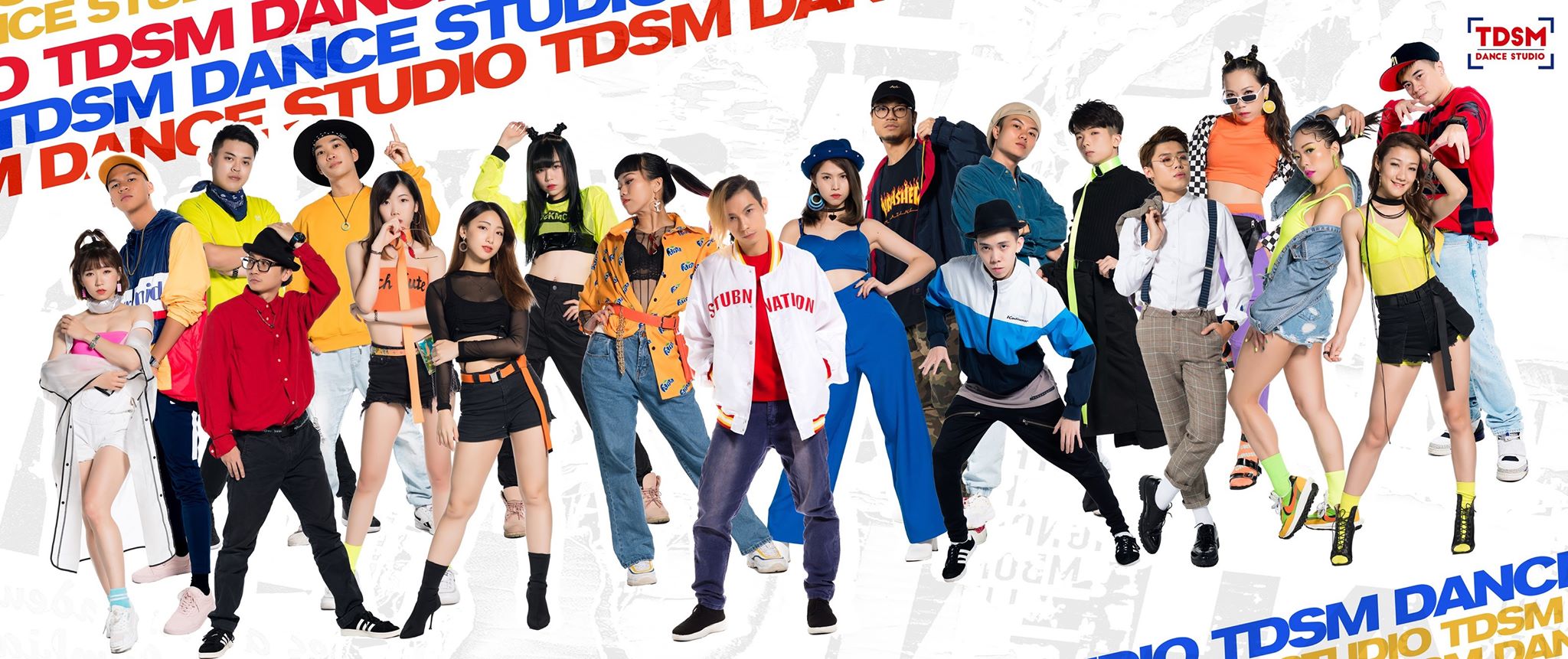 Dance Classes 
TDSM Studio offers several (contemporary, funk, original) jazz and hip-hop dancing classes starting late afternoon. They also teach urban dance, among other styles. TDSM Studio is located in the heart of Macau and though most instructors speak Chinese, dance is a universal language, so don't be shy, feel free to come along to one of their classes. They are now one of the main schools included in the Education Bureau Scheme so, as a resident, you can use your money to pay for classes at TDSM.
Opening hours: Monday–Friday, 5:00pm–10:00pm, Saturday and Sunday, 10:30am–1:30pm and 2:00pm–7:00pm
TDSM 258 Alameda Dr. Carlos D'Assumpção, Kin Heng Long Square, 14th floor, Room I & J, Macau, +853 6326 4455, www.facebook.com/tdsm.adult
CBM Paddle
Super trendy right now, paddling is just the perfect adventure for a day off in Macau! Have you noticed how calm and serene the waters on our beaches are? CBM is dedicated to show everyone the pleasures of a day out in the sea–or lake–with a paddle board or a canoe. Besides classes for little kids and the whole family, the also offers classes to grown-ups, so don't feel ashamed if you can't stand up the first time you try it! Joining CBM Paddle is a great way to learn a new activity and maybe fall in love and meet your new favorite thing to do on weekends. When you try it, let us know how it went!
CBM Paddle www.facebook.com/clubedecanoagembaiadomar

Bollywood Dance 
This place is owned by dance choreographer and yoga instructor, Viktor Kumar, an Indian connoisseur who is experienced in different Bollywood and yoga styles. His classes are generally full, so best to call ahead and check for availability beforehand. V Studio offers Bollywood, Fitness Dance, LatinJam, and BollyJam, besides some other activities. These might be fun activities if you're looking for something different to do in your free time, as these kinds of dance movements and choreographies are rarely taught in Macau. Follow their Facebook page for updates.
How much: From MOP $120 (per person) per session
Opening hours: Daily, 11:00am–11:00pm
V Studio 19 Rua do Pátio da Concórdia, Fábrica Wang Kai 13B/F, +853 6393 2002, www.victorkumarart.com
Also read: Victor Kumar: Founder of V Studio on How to Find Peace in Busy Macau
Team Building
Finally, for something a little different–smallWORLD Experience offers a wide range of new and exciting activities, with a strong focus on corporate group activities. The company's team-building events include food treasure hunting, fun games–which take place across Macau–plus Macanese cooking classes, wine tasting, karaoke, drumming, among others. They also offer indoor activities such as Dragon DIY and car racing.
These can also be done with a large group of friends–preferably 10 or more–or might be just what your team needs to boost your company's morale! To do with your best pals, they recommend Wine & Gourmet Casino, the perfect activity to complement any event: a cocktail party, an after-dinner event, a gala dinner or a birthday party, you name it! Recreating the environment of a unique casino–with no money involved–they'll delight guests by taking them on a sensory trip. This very different concept will bring together sensorial and tasting table games where wines, teas, cheeses, and beer play the main role. Another suggestion is their partnership with AJ Hackett Macau Tower which resulted in SkyDrumming: it's the first of its kind in the world! Under the supervision of a guide, the group takes a walking tour around the outer rim of the tower and joins an exciting drumming session run by the enthusiastic drumming instructor. For more activities–like lip-synching–check out their website!
smallWorldExperience 258 Alameda Dr. Carlos d'Assumpção, Praça Kin Heng Long 4/F, Macau, +853 2888 5500, www.smallworldexperience.com
Food & beverage classes 
The Institute for Tourism Studies is keen on teaching locals and foreigners the best there is to know about food, drink, and the tourism industry in general. Besides classic graduate and postgraduate programs, IFT also offers short courses that range from one-day workshops to a six-month intense course on wine.
There are several choices, but one might find the Latte Art, Buttercream Decorations, Burgundy Wines, Introduction to Chinese Liquor, or even Portuguese and Macanese Cuisine activity classes more suitable for adults. Check out all their short courses related to food at their website.
Institute for Tourism Studies Colina de Mong-Há, Macau, +853 2856 1252, www.ift.edu.mo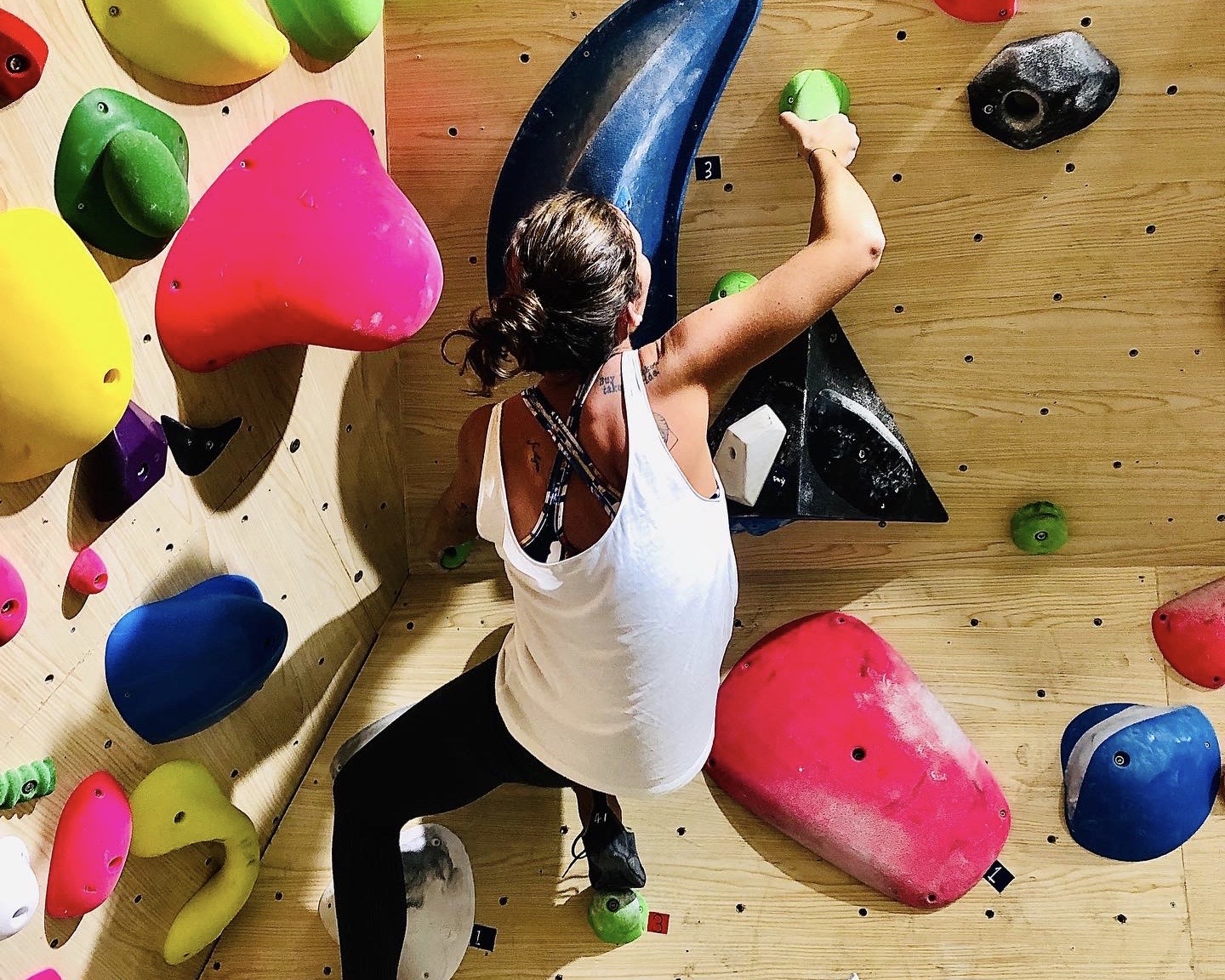 Wall Climbing
Eager to teach people all about the art of climbing, this indoor bouldering gym tucked away on a narrow alley in Hac Sa Wan–Areia Preta–the area has everything one needs to learn how to climb on a wall before heading to the real deal: real exterior mountains. They also organize several walks across the Macau greener areas in Coloane so people can finally start training outdoors.
They even do Hong Kong trips to amazing places so people can also enjoy variety while climbing! Solution Climbing Gym provides a fun and sporty activity, something different and original to do on a weekend in town. They also provide everyone with proper shoes and chalk–for a better grip–for an additional price. More experienced climbers usually buy their own. Children under 10 years old are not allowed to join this gym, while kids aged between 10 and 12 have to do an introductory course and train with a parent present.
How much: Day-pass – MOP $110 (weekends), MOP $90 (weekdays)
Monthly pass – MOP $630–980
Opening hours: Monday–Friday, 5:00pm–10:00pm, Satuday–Sunday, 1:00pm–9:00pm
Solution Climbing Gym 14 Travessa das Hortas, Macau, +853 6339 5377, www.facebook.com/Solution-Climbing-GYM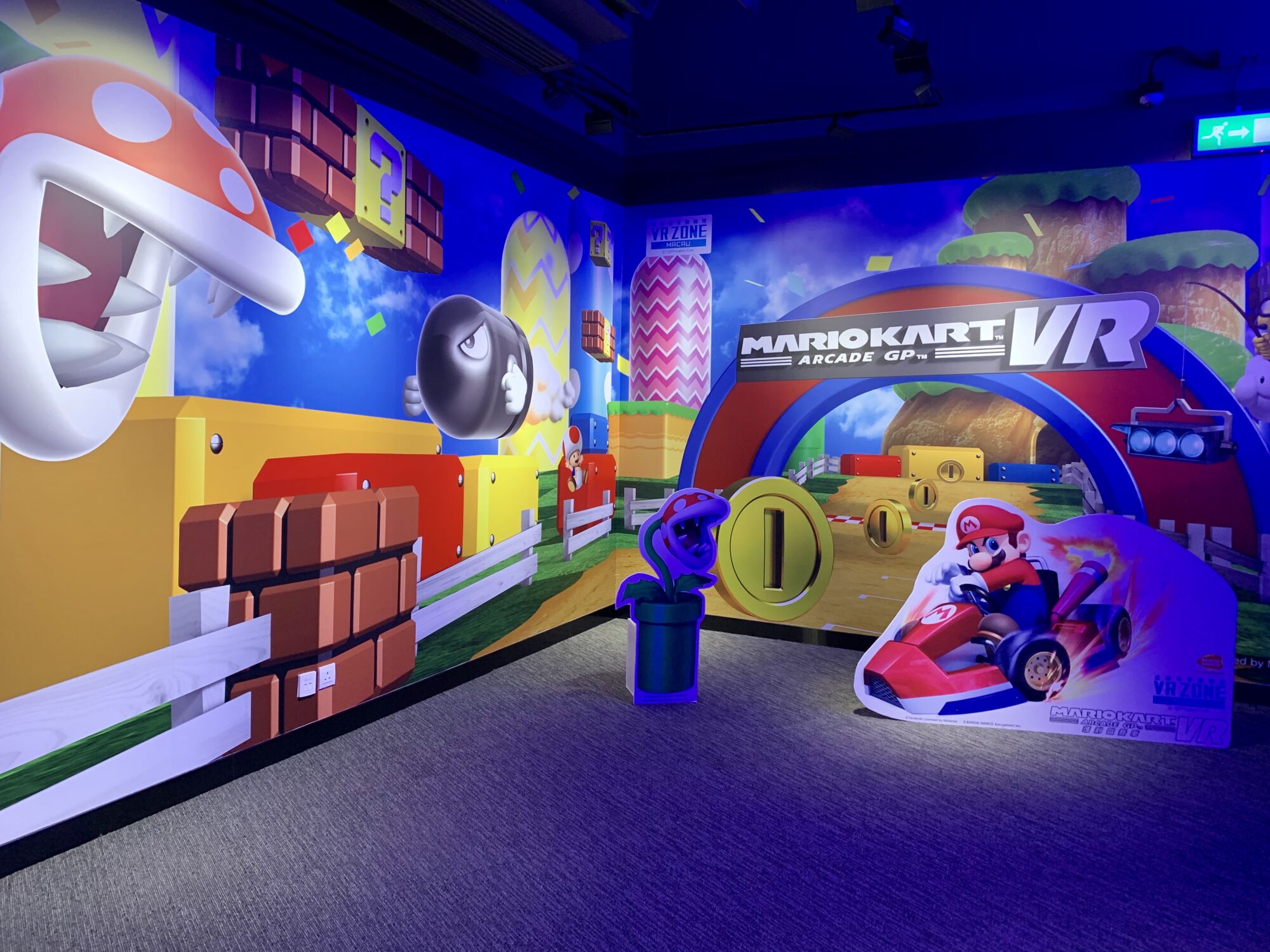 Virtual Reality Games
With more than five different "realities", this caters mostly to adults rather than children. Enter a horror hospital and expect to scream and laugh at the same time, or check out how skiing in the Alps feels like! The one we liked best is the Super Mario Karts experience, which lets you dive right into the world of this globally known character and race against his friends to the finish line.
It can be played amongst friends and all of you will be in the same "reality", so gather a bunch and head to Macau Fisherman's Wharf to try out this innovative and original way to spend a fun afternoon.
How much: MOP $160–320 per person
Opening hours: Daily, 12:00pm–8:00pm
VR Zone Macau Shop 13A-18E, Convention and Exhibition Centre, Macau Fisherman's Wharf, Macau, +853 8299 3388, www.facebook.com/MFWVRZONEMACAU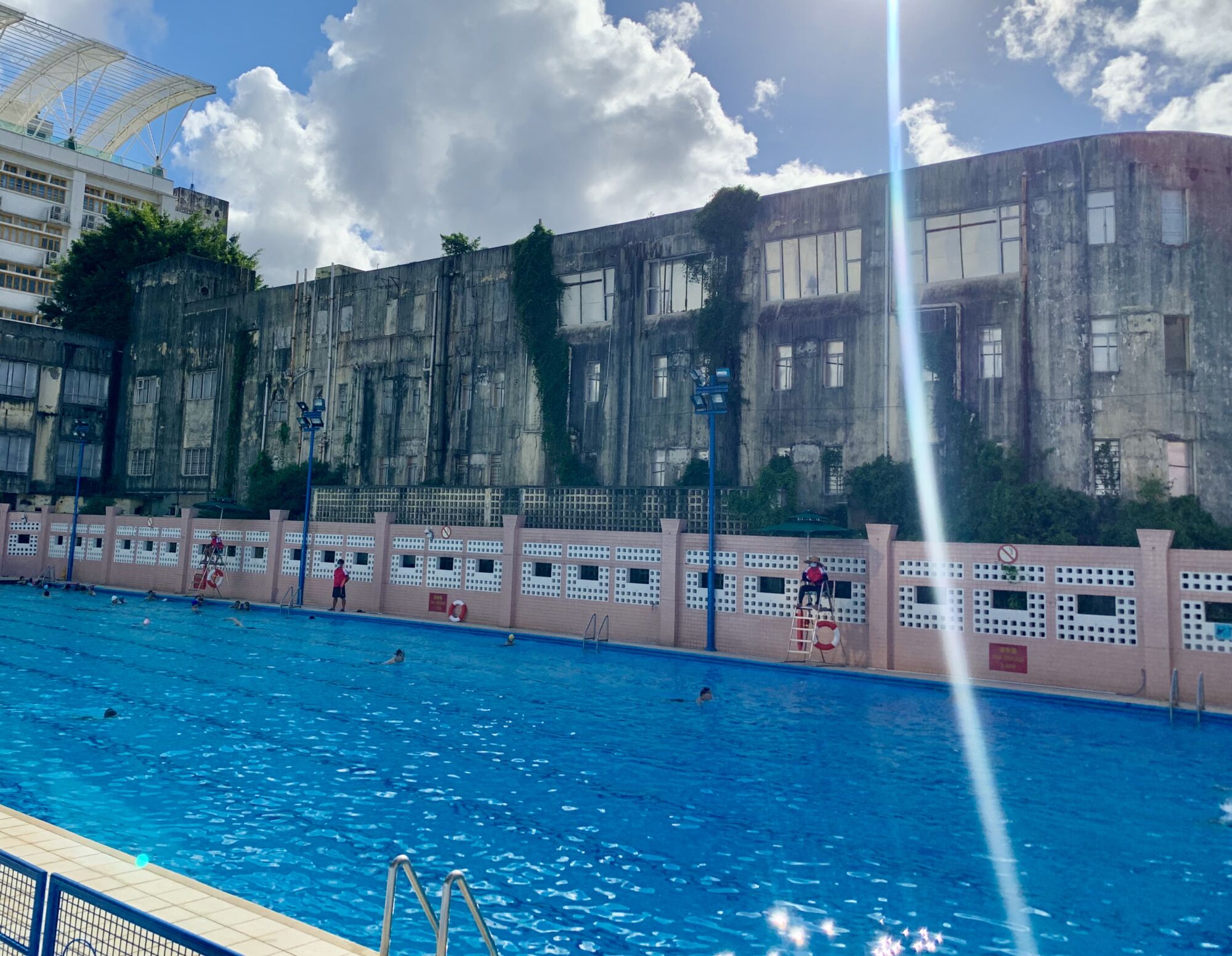 Relax by a public swimming pool
Really wanted to take a dive and relax on a lounger, but don't want to spend a lot? We've got the perfect solution! Why not just head to one of Macau's public swimming pools? For just MOP $15 per person, you'll be able to swim, sunbathe and relax on loungers, chairs, or in the water.
Whether you're looking for an Olympic-sized pool to get your laps in or just want to nap under the sun, there are several different choices here, including some with sea view, and others with great restaurants close by.
Also read: 5 Best Public Pools in Macau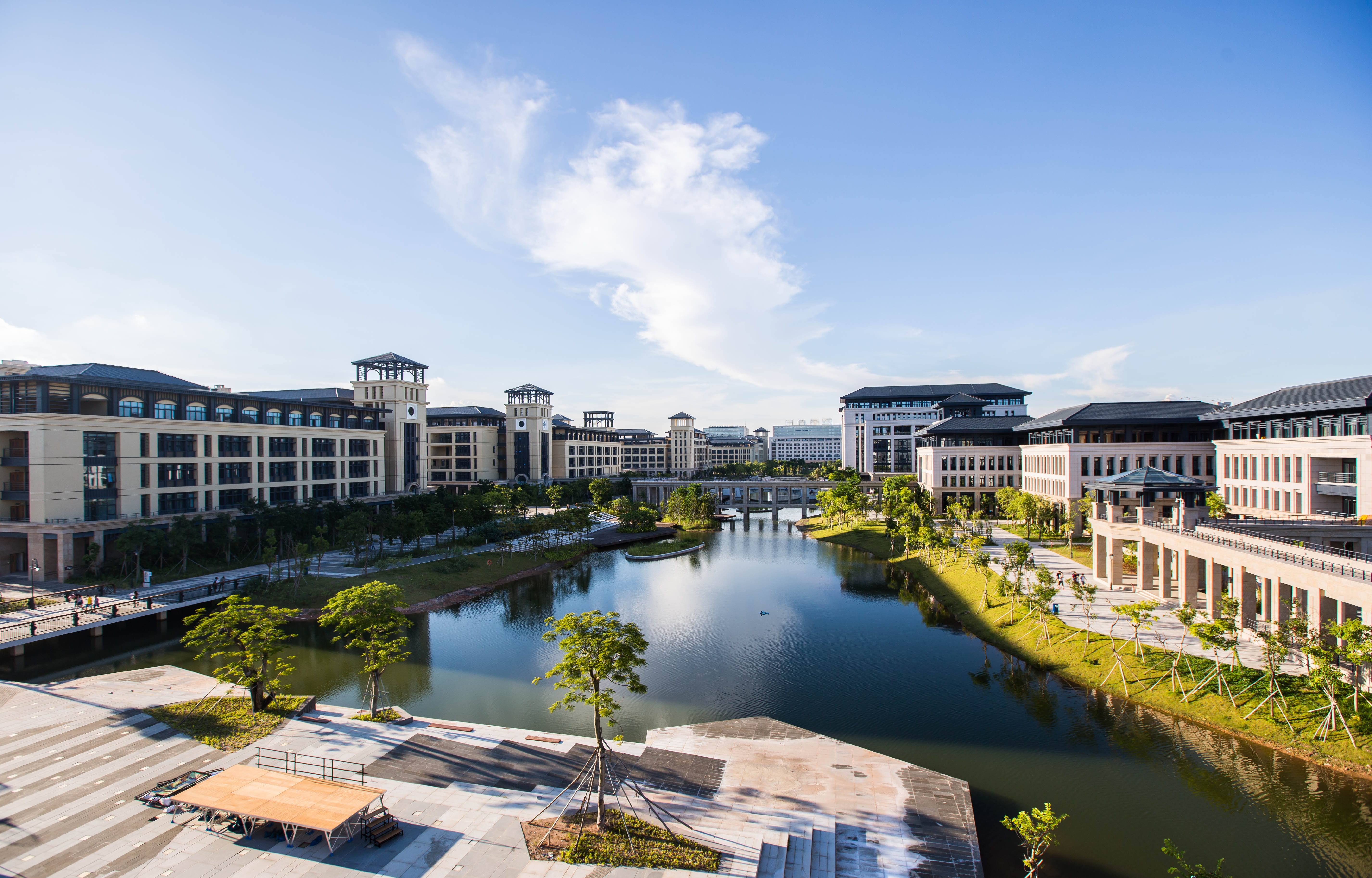 Learn a New Language
Keen on learning something new? Then why not invest in learning a new language? Cantonese, perhaps Mandarin to manage your daily life in Macau? Besides these, there are also lots of places teaching Portuguese, English, and other languages such as Russian, Thai, Japanese, Korean and so many others! We've got you covered on this: just check out our article on the best places in Macau to learn languages.
Also read: Where to Learn Languages in Macau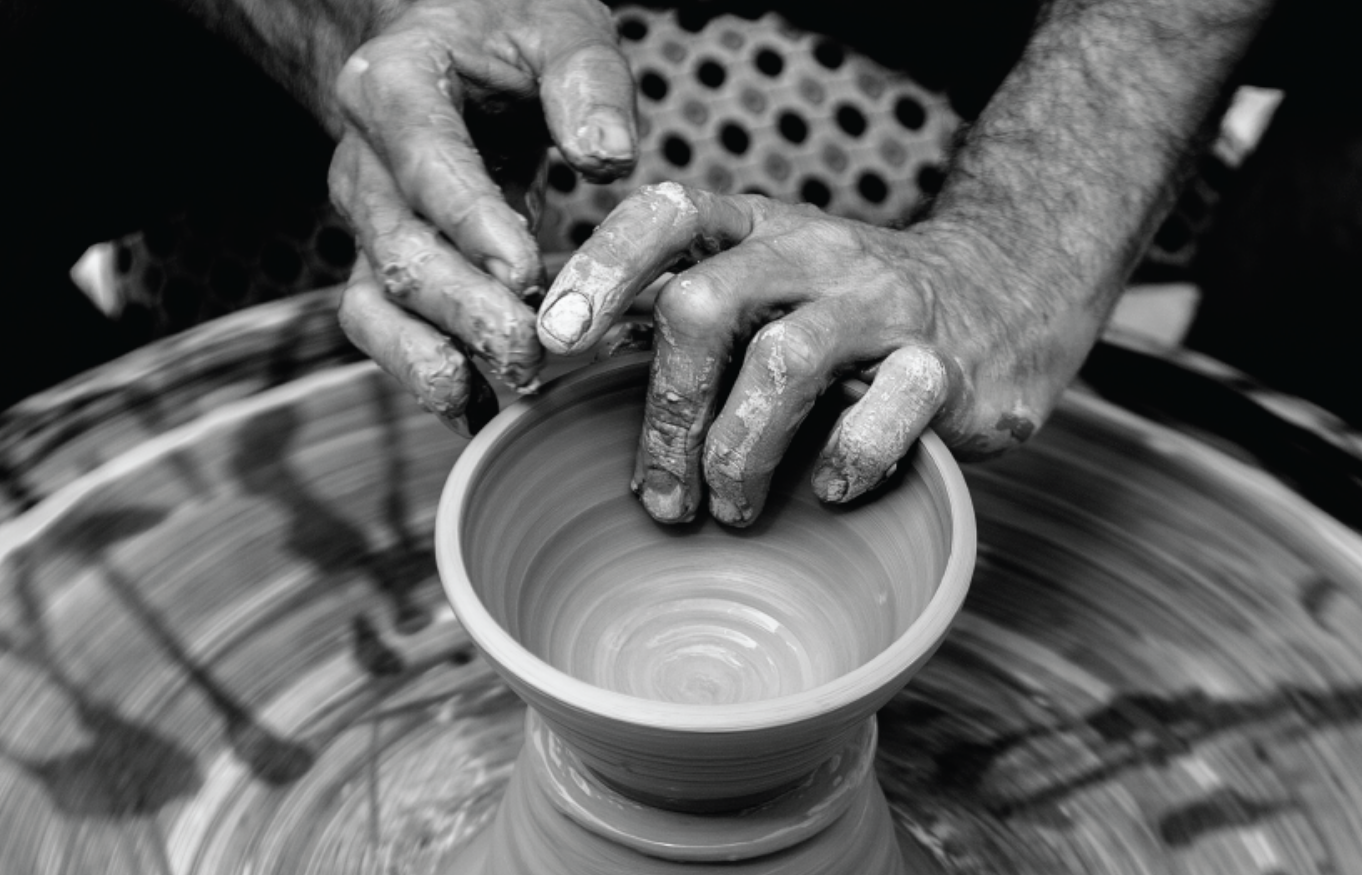 Step Up Your Creative Game
Casa de Portugal em Macau offers fun and original activity classes–in Portuguese and English–for adults who are looking to get better at specific crafts. These short courses depend on availability but you can check the different crafts on their Facebook page or official website.
This institution is Portuguese and features several handy and creative people who tutor you into cool stuff like ceramics, recycling, knot necklaces assembly, resin earrings, amongst many others. Some of them are very specific, but that's what some people are looking for. Wanting to gift something special this Christmas or for an anniversary? This is your chance to craft an original piece and have it as you like!
Casa de Portugal em Macau 28 Rua Pedro Nolasco da Silva, Macau, +853 2872 6828, [email protected], www.facebook.com/casadeportugalmacau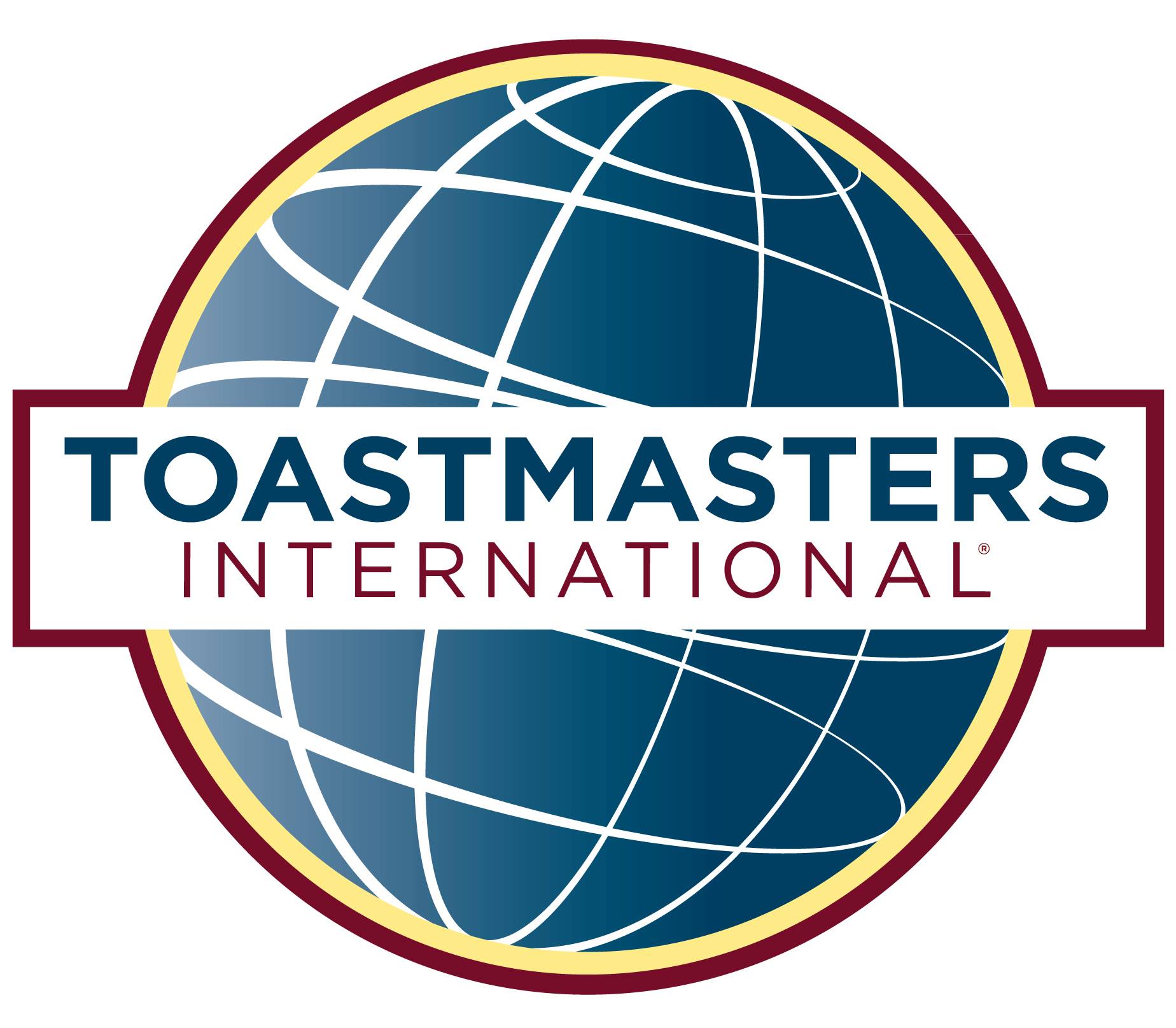 Macau Professional and Graduates Toastmasters Club (PAG)
Since 1924 that Toastmasters International has been helping people become more confident speakers, communicators, and leaders. If you need–or want–to practice and get better at public speaking, improve your communication, or build leadership skills, Toastmasters classes are the way to go. This international organization with offices in Macau frequently hosts conferences and talks on this matter. This is ideal if you're looking to improve your skills when it comes to formal public presentations, individual communications, impromptu speaking situations, managing and participating in meetings, and leading and managing people. Meetings are free of charge and everyone can join. Within these, there are individual sections. Contact them on their Facebook page to book a spot for a meeting.
*PAG regular meetings fall on every second and fourth Wednesday night of the month, from 7:00pm–9:00pm
PAG Outer Harbour Youth Activity Centre, Avenida Marciano Baptista, Fórum de Macau, Building 2, Macau, www.facebook.com/toastmasters.PAG
This article was originally written by Hannah Estilo in July 2018 and updated in July 2021 by Leonor Sá Machado.
Tags
Related Posts