Macau is never short of action. Be it food, entertainment, and shopping–it's got it all. However, while the glitzy malls and shopping centers at luxury hotels are all well and good, sometimes the best way to experience the local culture is on the streets. If you want to get a taste of some raw shopping in the city and experience a bit of authentic culture at the same time try a street market: Macau has plenty of them. Here are some of the best the city has to offer.
– Seasonal & Street Markets –
Tap Seac Craft Market
(See featured image above)
This market takes place every year, on two separate weekends of a month. Tap Seac Square gets filled with hundreds of stalls selling everything creative. From purses to t-shirts, jewelry to stationery items, there's always something for everyone! Tap Seac Craft Market is organized by the local government; the entity invites several international brands from Mainland China, Taiwan, Hong Kong, Macau, Malaysia, Singapore, South Korea, and other countries to bring creative pieces to the city. It's just heaven for accessories, home decor, wallets, and Korean fashion pieces. There're also workshops for adults and kids, as well as food booths and live music concerts to entertain the goers.
Opening hours: Yearly editions, November
Also read: The Ultimate Guide to Macau's Best Coffee Shops
Also read: The Best Free Museums in Macau
Also read: 5 Best Public Pools in Macau
Also read: Old Macau: Photos of The City Back in the Day
Also read: What's in a Name: The Streets We Walk On
Tap Seac Square Avenida do Conselheiro Ferreira de Almeida, Macau, www.craftmarket.gov.mo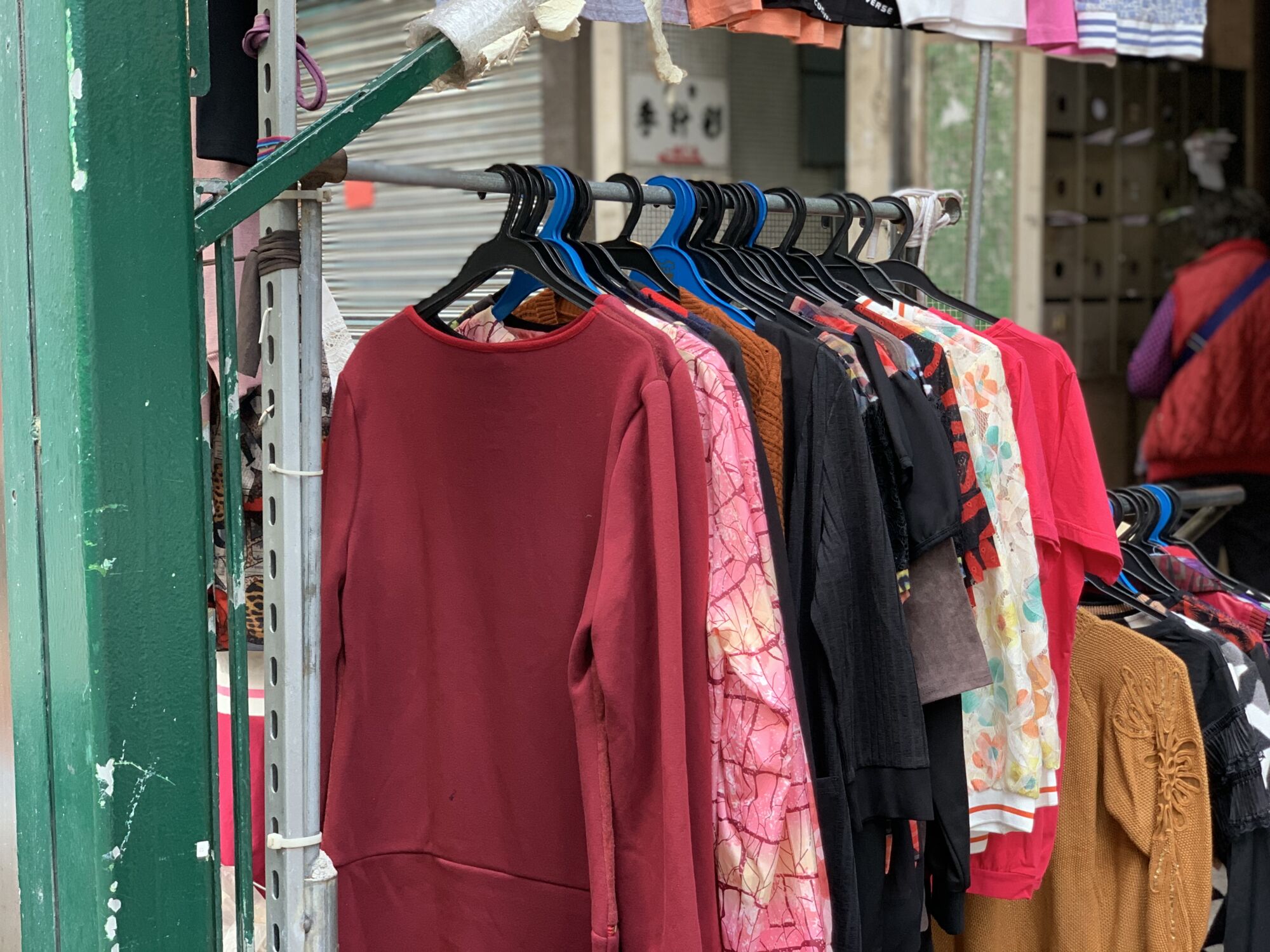 Street Market at Rua da Praia do Manduco, Barra
From fresh fruit and vegetables to beautiful flower stalls, Chinese religious items, slippers, and simple clothing articles, this street market has it all. The stalls are opened during the day only and feature an array of shopping items at a truly affordable price. They're displayed on the sidewalk close to restaurants, supermarkets, electronic shops, and more. This is a bustling street, especially because lots of locals come here to buy daily goods like veggies or fruit.
Opening hours: Daily, 9:00am till late afternoon
Also read: Explore Heritage and Architecture in São Lourenço
Also read: Best Local Low-Cost Eats in St. Lawrence District
Praia do Manduco Street Market Along Rua da Praia do Manduco, Barra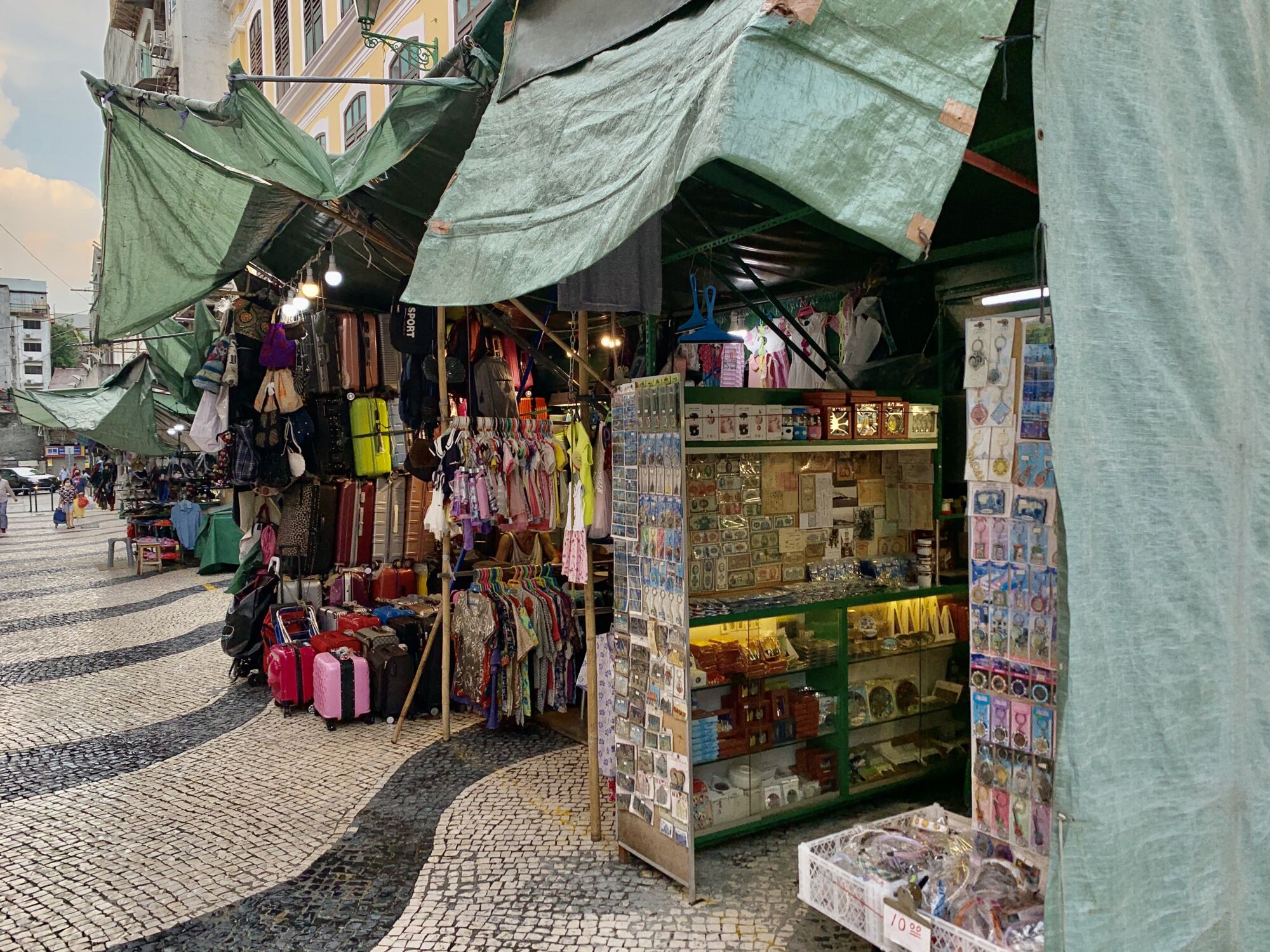 S. Domingos Street Market
Not to be mistaken with the S. Domingos Market, this outdoor street market nearby features tent shops and has been around for a long time. One can buy almost anything here. Upon arrival to Leal Senado from Almeida Ribeiro Avenue, turn right and start roaming through the fruit, luggage, Indian-style clothing, pashminas, underwear, and bikini stalls. They have it all. There is no fixed schedule, but they are usually open throughout the day until sundown. Walk along these Macau old streets and you might find just not only what you need, but so many other things.
Opening hours: 9:00am till late afternoon
Also read: Macau's Must Try Snacks
Also read: Macau's Best Street Food
Also read: Best Places to Find Authentic Milk Tea in Macau
S. Domingos Street Market Senado Square, Rua de São Domingos & adjacent streets, Macau, +853 2836 7706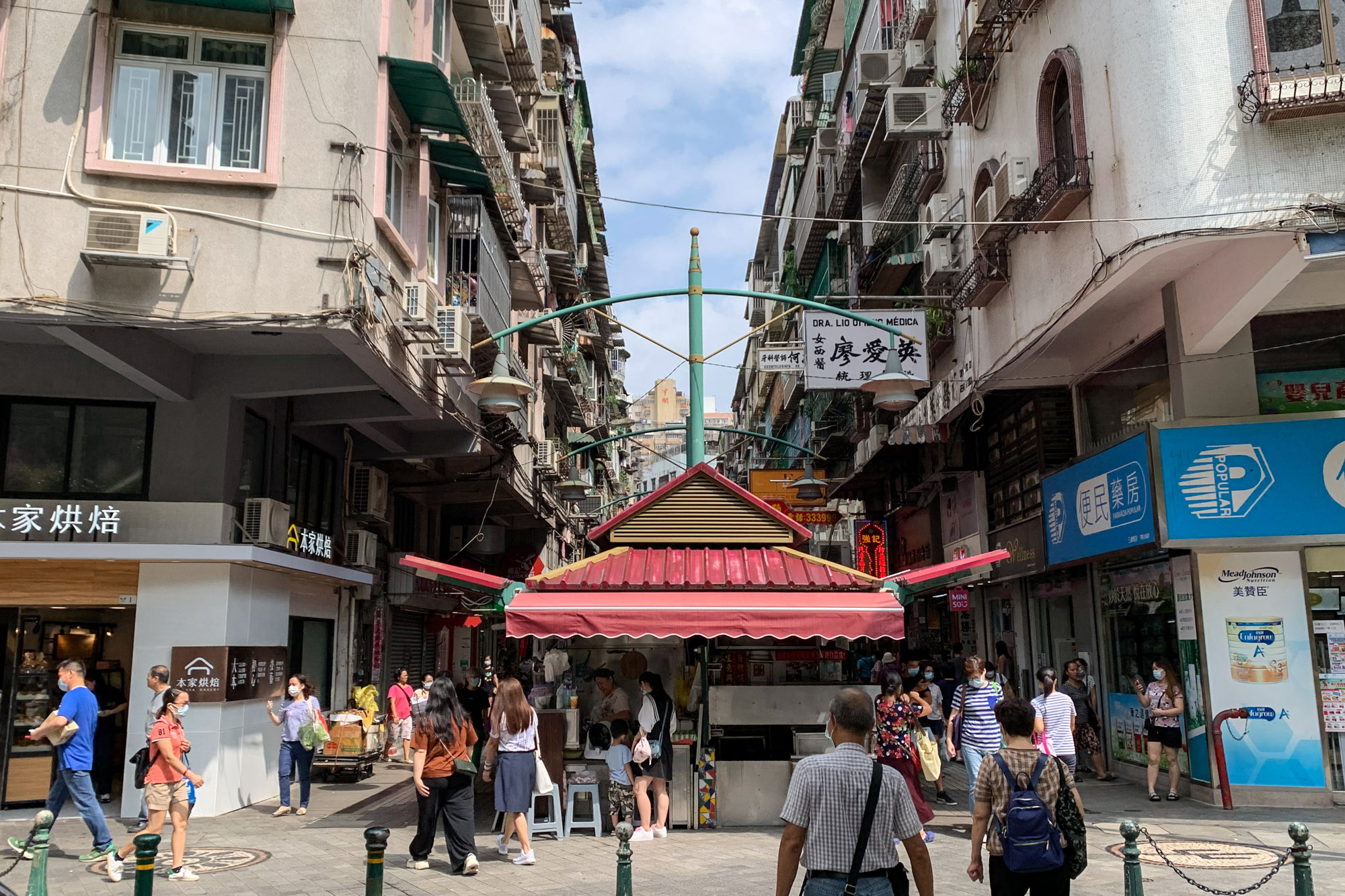 Three Lamps Street Market
Selling a series of knickknacks, clothing, religious items, cooked food, and much more, this set of street stalls is set close to the famous Three Lamps roundabout, one of the oldest spots in the city. This street market is opened during the day and usually packed with locals who are on their way to buy fresh vegetables and fruits on street stalls nearby. It's difficult to determine where these start and finish because the area's so thick that walking is the only way to circulate and get to know it. We might even say these stalls are a place where you go to buy little things: they're also close to some of Macau's oldest sewing shops–where you can go to shorten your pants and other simple services–and where you can find local watch shops with vintage items and people who know how to fix old models.
Opening hours: Daily, 7:00am–00:00am
Also read: 5 Asian Restaurants in Macau That Aren't What You Expect
Also read: A Taste of Little Burma in Macau's Three Lamps District
Also read: Street Snacks in the Red Market & Horta e Costa Area
Also read: Top Places to Buy Flowers in Macau
Three Lamps Street Stalls Three Lamps, Rua de Fernão Mendes Pinto, Macau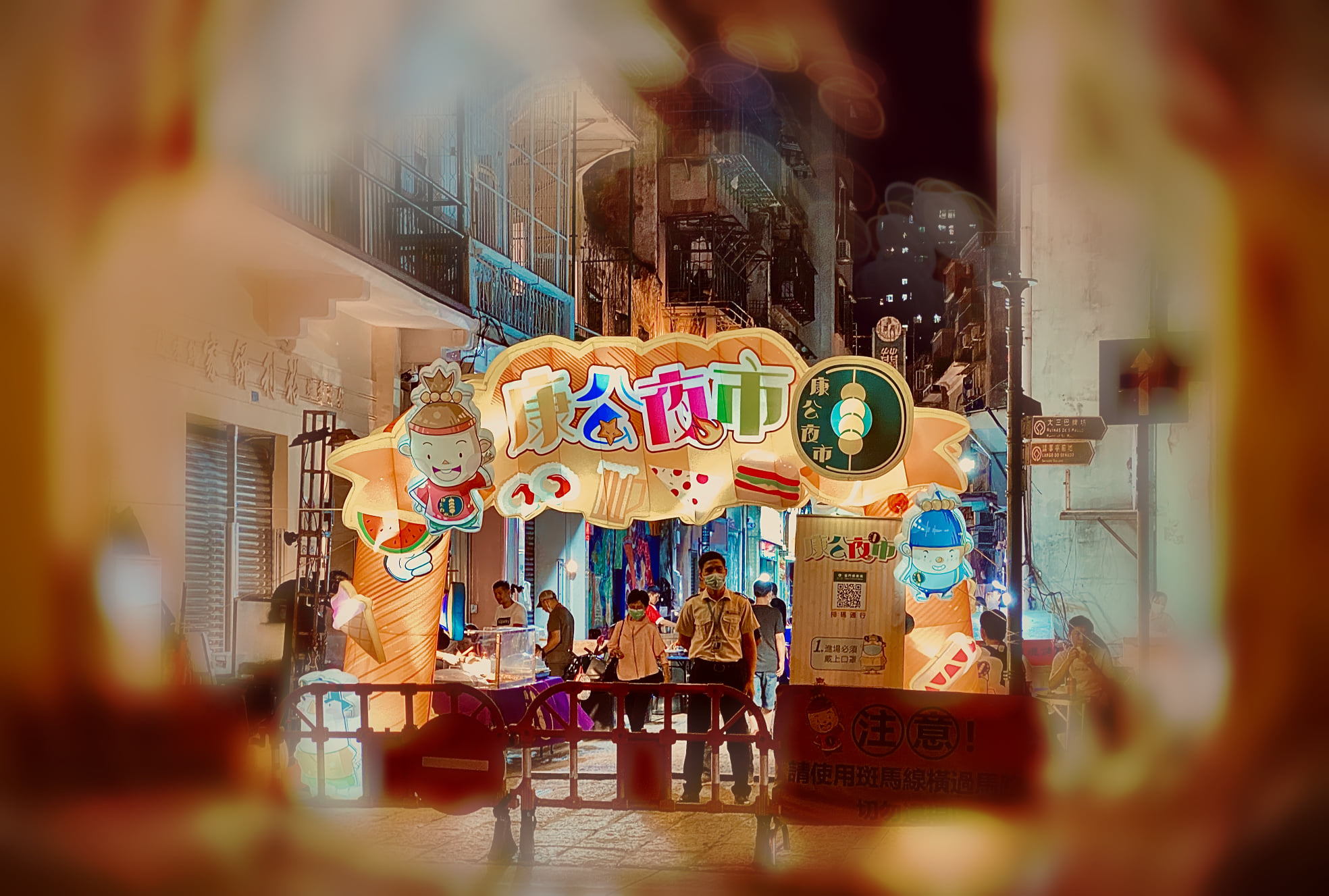 Hong Kung Night Market, Rua Cinco de Outubro
This lively market takes place in a street perpendicular to Almeida Ribeiro Avenue. It's in the heart of the city –the night market serves all kinds of local delicacies, including famous fish balls, deep-fried squid, vegetables, among other things. Single portions are affordable and although there are few seating areas, the nicest spot is Pagode do Bazar Square, from where you can see Hong Kung Temple. The market offers an array of knick-knacks, toys, food, and a very local feeling to whoever visits. 
Opening hours: Weekends, 6:00pm–10:00pm, July–September
Hong Kung Night Market Rua de Cinco de Outubro, Macau, +853 2825 9897
– Indoor Food Markets –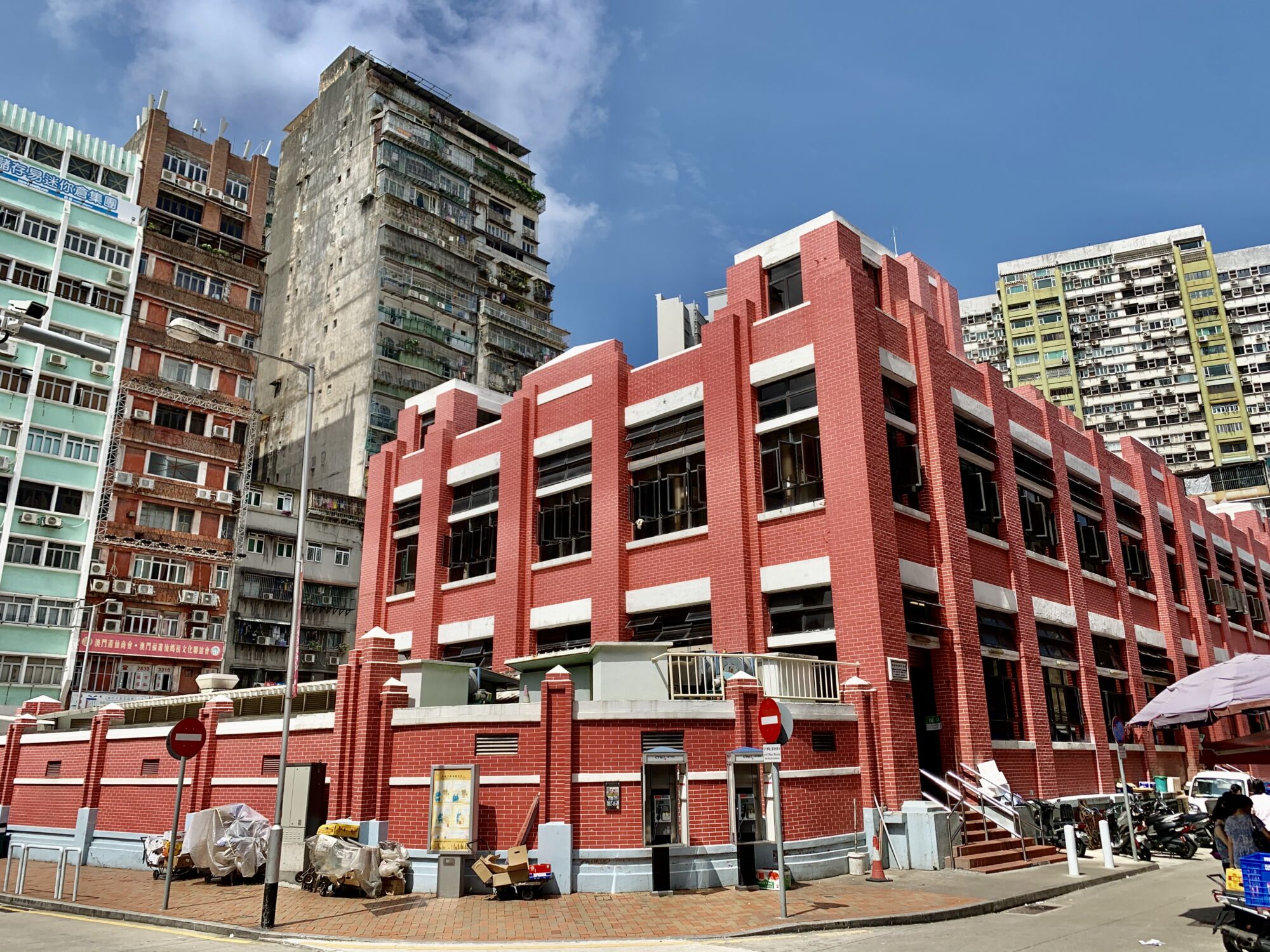 Red Market
This is the most recognizable market in town. It's also one of the most populated: offering an array of different stalls with fruit, vegetables, meat, and fish, but also frozen good, tofu items, and poultry, the Red Market is set between Horta e Costa and Patane areas. This bright brick-colored building, located on the crossroad of Horta e Costa Avenue with Almirante Lacerda Avenue was established as a food market in 1936. Due to its architectonic value, the art deco-like real estate is protected by the Government as a cultural heritage item.
Opening hours: Daily, 6:00am–9:00pm
Red Market Avenida do Almirante Lacerda, +853 2857 2329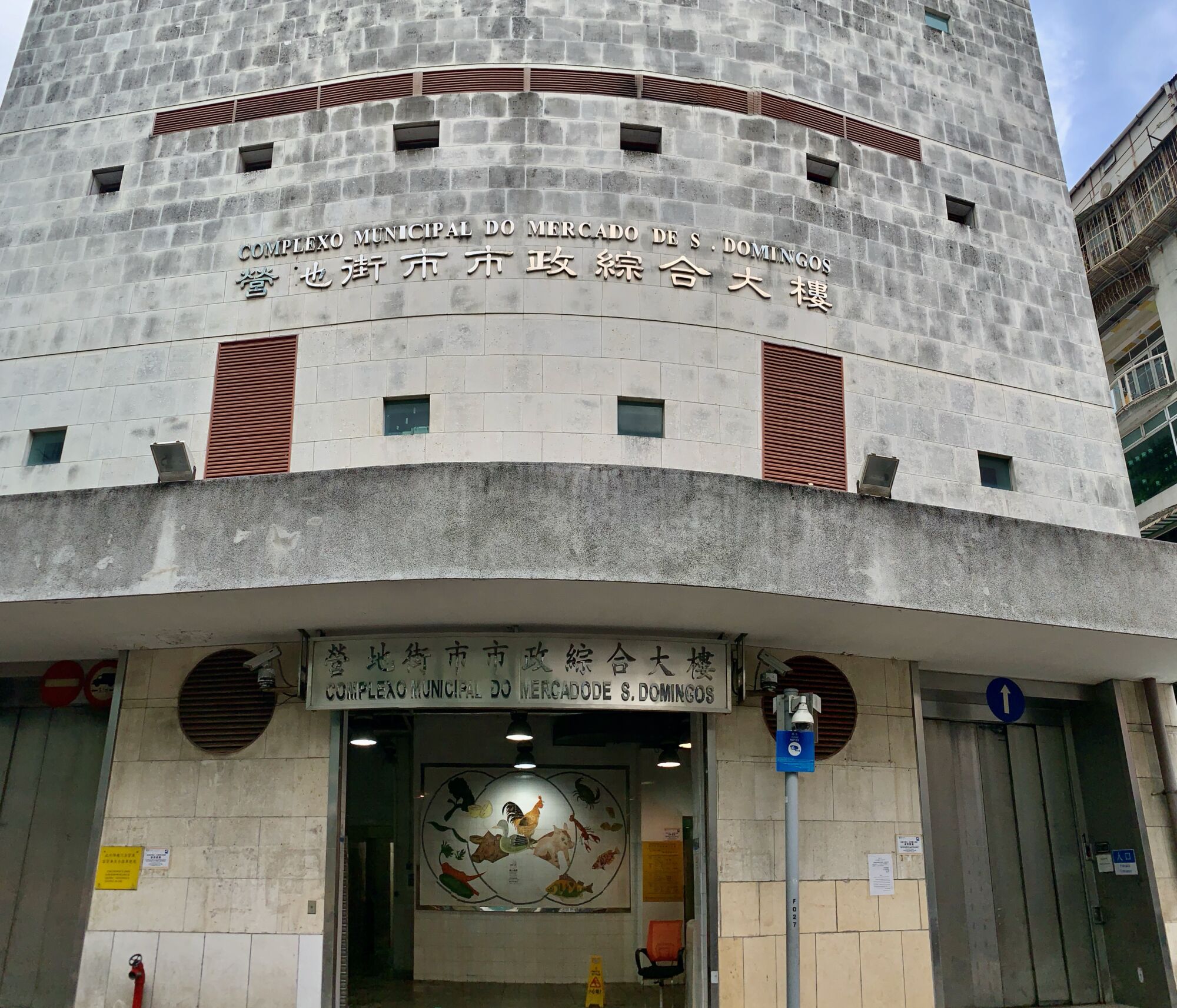 S. Domingos Market, Senado Square
Just off from Senado Square, this place features your typical vegetables, fruit, meat, and fish stands, but it's great because it is the most centrally located market in town and has an awesome (cooked) food court on the third floor of the building. The fruit and vegetables are really fresh and there is a huge variety of fish and meat to choose from. You could start by having a nice local meal upstairs, then head to the vegetable, fruit, meat, and fish stands on the floors below.
Try the eatery that serves clay pot rice with eel, chicken, or pork at the food court. There are also other choices, such as noodles soup and a simple dish of rice with meat or fish. This is also where one of the best milk teas in town is located! When you reach the third floor, look for "Carnes Assadas de Keong Kei" (強記咖啡), set on the corridor on your right once you come from the escalator.
Opening hours: Daily, 7:00am–8:00pm
Senado Square Largo do Senado, Rua Sul do Mercado de S. Domingos, Macau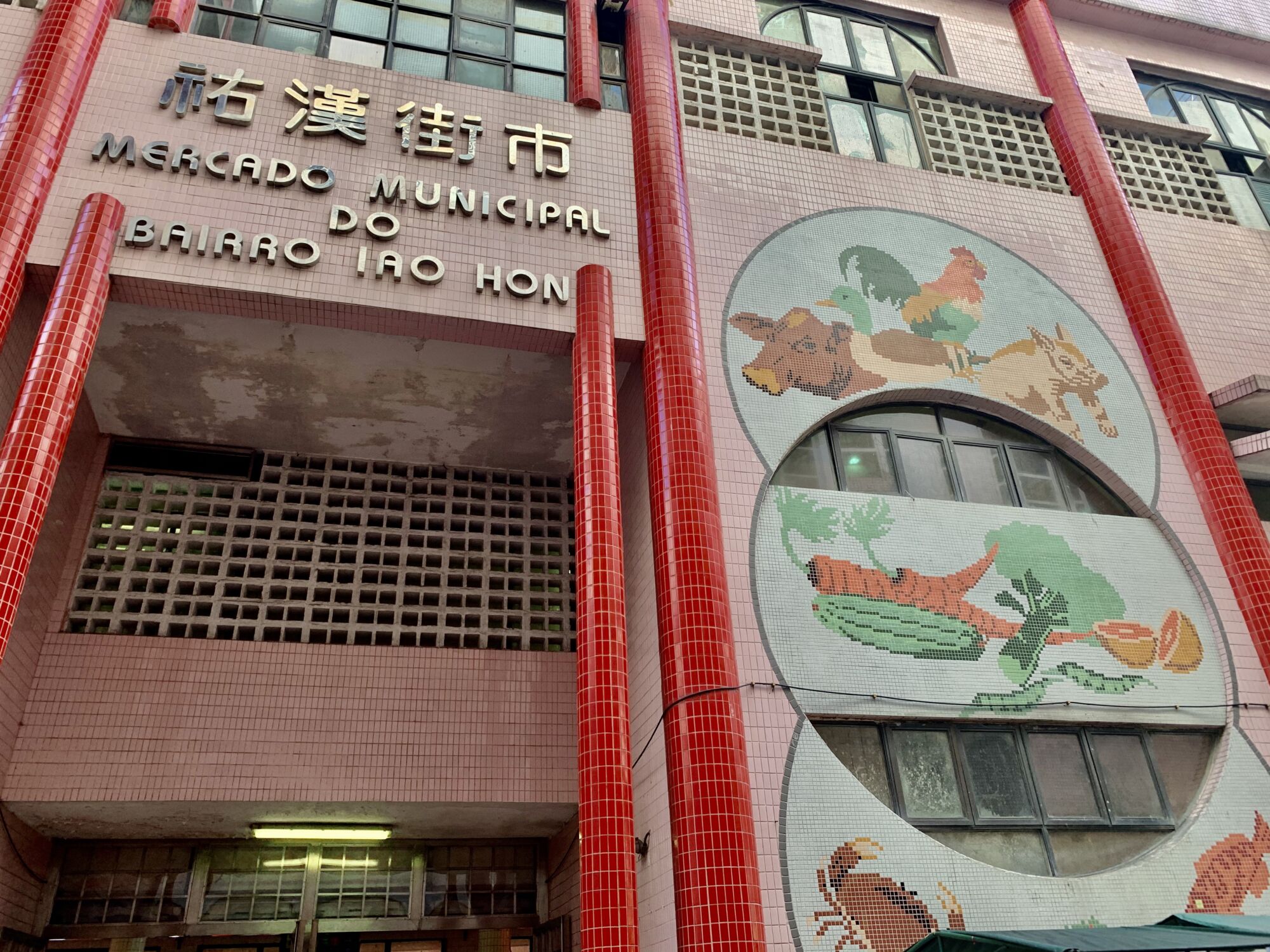 Iao Hon Market
Set close to recent residential lots like La Marina or Villa de Mer, this revamped market also offers a wide variety of vegetables and fruits, meats, and fish with a few stalls selling dried goods (leaves, seasoning, fish). Iao Hon market's building is tall and has other services: clothing and goods stalls by the door, plus two floors with cooked food, where you can have all kinds of stir-fried or soup noodles, tofu-based dishes, but also some chicken skewers or deep-fried fish. These are usually affordable, so try them out if you're feeling the need for some local tastes.
Opening hours: Daily, 7:00am–8:00pm
Iao Hon Market Intersection of Avenida da Longevidade with Rua do Mercado de Iao Hon, Macau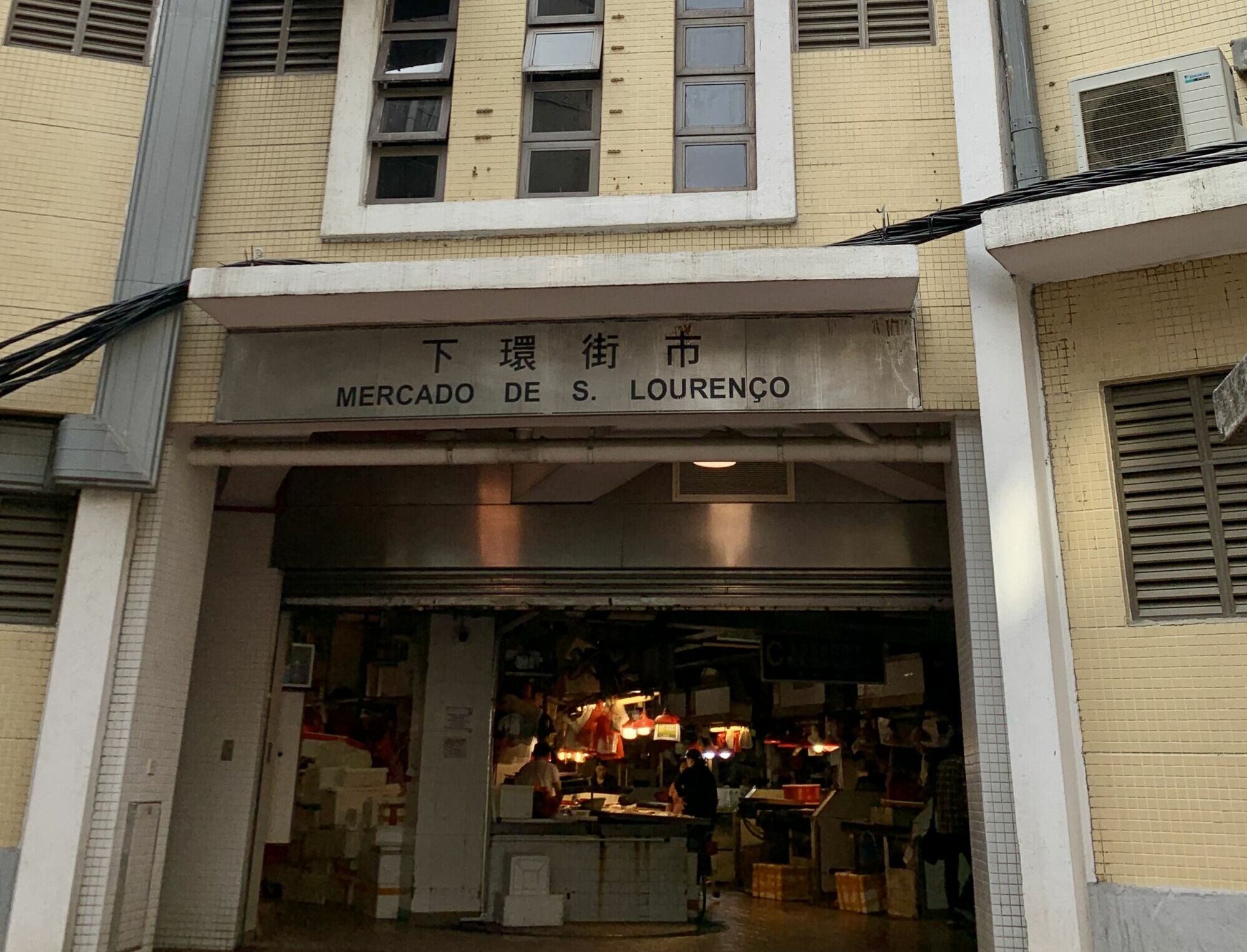 S. Lourenço Market
Set in Rua da Praia do Manduco, in the Barra area, this is also one of the busiest food markets in town. Closed for several years for refurbishment, it reopened with a renovated upstairs area: it now features a beautiful and simple terrace where people can't drink or eat, but still enjoy a bit of sun, fresh air and let the kids play in the children's playground. It's a place where you can mainly buy fresh goods: from vegetables and fruit to beef and pork meat or fish, there's a wide array of choices here. It's obviously way more affordable than at the supermarket and we believe it's fresher as well. Support small businesses and locals and head here for your daily needs.
There're also cooked food booths on two of the market's floors, where people can have noodle soups, Thai-inspired dishes, tofu desserts, and lots of beverages. These are quite affordable and a great lunch idea for those looking to expand their horizons when it comes to local eats.
Opening hours: Daily, 7:00am–7:30pm
S. Lourenço Market Intersection of Rua da Praia do Manduco, Rua de João Lecaros and Rua dos Armazéns, Macau
Tags
Related Posts