In Macau, there are plenty of ways to keep the kids entertained on a rainy day. Rain or shine, enjoy some family time by exploring fun indoor activities, cool museums, and some heart-warming fare. Don't let the rain dampen your mood and check out our suggestions for things to do with kids on a rainy weekend in Macau.
teamLab SuperNature Macao 
One of the largest in the world, teamLab SuperNature at The Venetian Macao is an immersive interactive experience like no other and a surefire hit for visitors of all ages. The striking installations make for a  great and fun way for kids to better understand the connection between themselves and the world around them, and, in a broader plan, the relationship between humans and nature. Unlike other contemporary exhibitions, at teamLab SuperNature Macao visitors are encouraged to interact with the installations by pushing, pressing, jumping, sliding, and sinking! The Multi Jumping Universe featuring an ever-changing stellar floating surface where kids sink in and jump around, and Sketch Ocean, where they get to draw a fish and see it come to life, swimming out into the ocean in front of them, are some of the most-loved artworks by kids. 
Also read: Five Reasons to Visit teamLab SuperNature Macao
teamLab SuperNature Macao Cotai Expo, The Venetian Macao, Estrada da Baía de Nossa Senhora da Esperança, Cotai
When: Daily, 11:00am–7:00pm (last entry 6:15pm), permanent exhibition
Check the event's official website and buy tickets through Cotai Ticketing.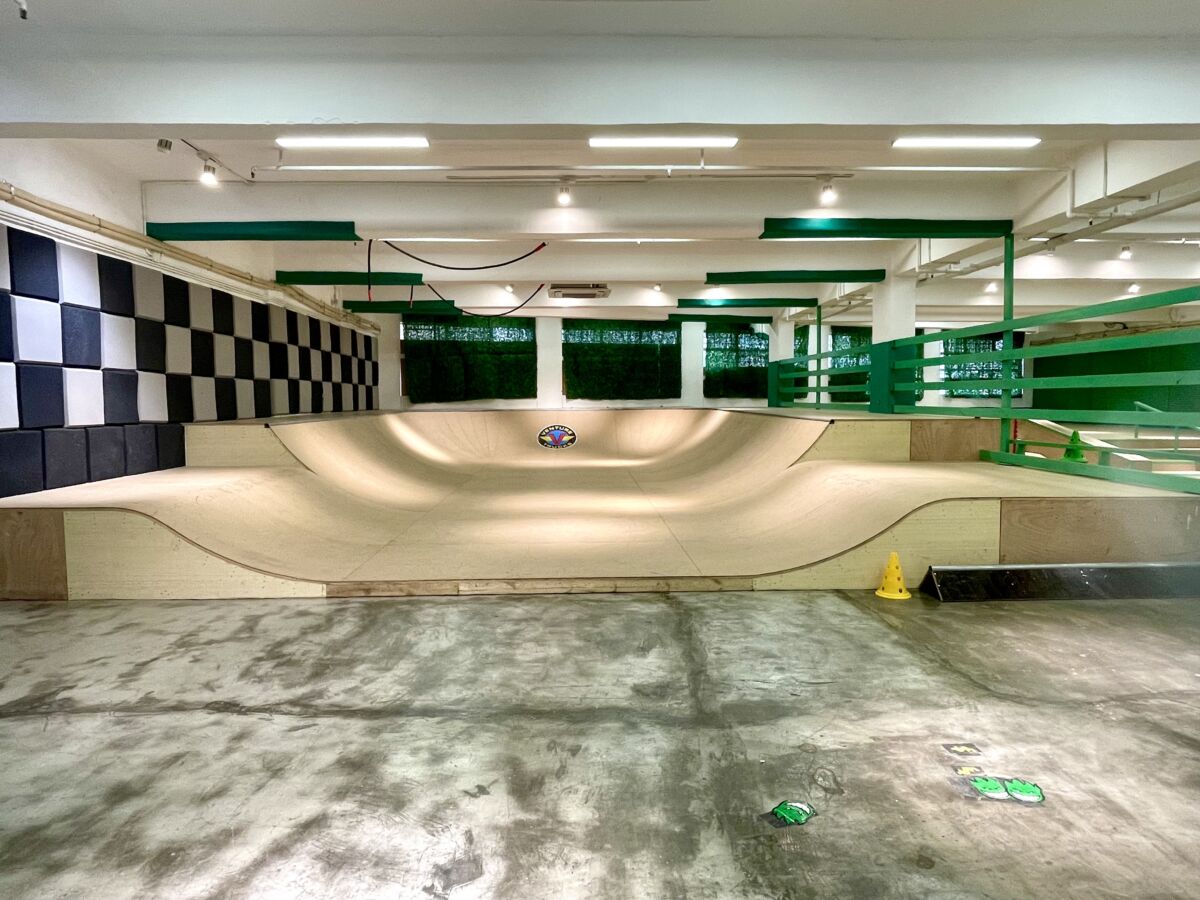 Ride2Exit
Although fairly recent in town, Ride2exit has quickly earned a solid following. Founded by Jolian Chan, a local skater and entrepreneur, this indoor skateboarding ring is the first of its kind in the city and a place where all can gather to skateboard regardless of their level. Since kids as young as 4 can enjoy the facility, we find Ride2Exit makes for a cool experience for families looking to try something new or just level up their skills and learn some cool tricks. Ride2Exit works on a membership basis and provides free rental of boards and protection gear to their members. To become a member, all you need to do is provide basic personal information and sign up for a member access plan, available in 1, 5, 10, 20 or 50 days to be used up in within a designated timeframe. In addition, this place offers skateboarding workshops and classes with experienced skaters too. Classes are available for all levels from newbie to advanced, in group or one on one for swift evolution.
Opening hours: Daily, 1:00pm–9:30pm
Ride2Exit 3rd floor, 35, Avenida do Almirante Lacerda, +853 6282 2592, www.instagram.com/ride2exit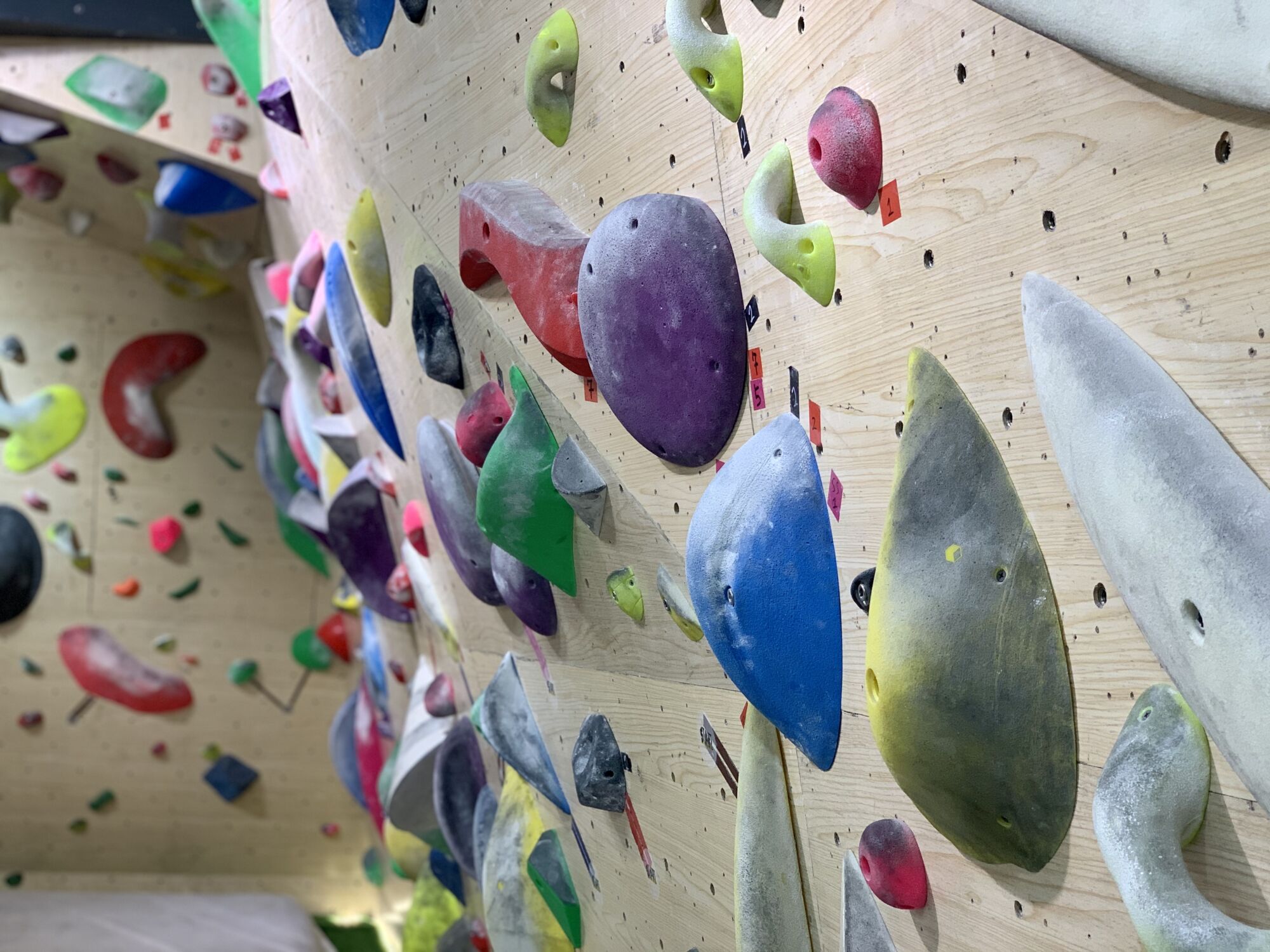 Solution Climbing Gym
We recommend  Solution Climbing Gym for families who love to keep a fit and active lifestyle. This indoor bouldering gym takes a compact space complete with equipment suitable for different levels from beginner to expert climber. All ages are welcome. Climbing is a modality that nurtures courage and resilience and a great opportunity to learn from each other. Join Solution Climbing Gym's numerous activities and offer your kids a chance to pursue a passion for a rock climbing. Who knows, one day they might even aspire to climb larger ascents. Amidst the challenges around us, this is an opportunity to root for and motivate children, who will love the the sense of reward after reaching the top.
Opening hours: Monday–Friday, 5:00pm–10:00pm; Saturday and Sunday, 1:00pm–9:00pm
Solution Climbing Gym 14 Travessa das Hortas, Macau, +853 6339 5377, website @solution.climbing www.facebook.com/Solution-Climbing-GYM
Also read: Best Indoor Activities For Kids and Teens In Macau

Future Bright Bowling 
Bowling is a fun activity that everyone can take part in, including little ones. As soon as your child is able to lift up the bowling ball they're ready to bowl and compete for best bowler of the family title. On any gloomy weekend, consider taking the family for a fun day out at the Future Bright Bowling. This spot features 15 international standard American Brunswick lanes in a 28,000 square feet floor area. Four of them are equipped with bumper rails and can be raised to prevent from rolling gutter balls. Future Bright Bowling has also seen various bowling tournaments, since its lanes are also available for rentals for organizations to host social functions or competitions. It is open from 12:00pm to 11:00pm making it the perfect activity for not only kids of all ages but also adults. Keeping the whole family entertained has never been more exciting.
Opening hours: Daily, 12:00pm–11:00pm
Future Bright Bowling Praça Luís de Camões Macau, +853 2870 1166, www.futurebrightgroup.com.mo
Also read: Where to Go Bowling in Macau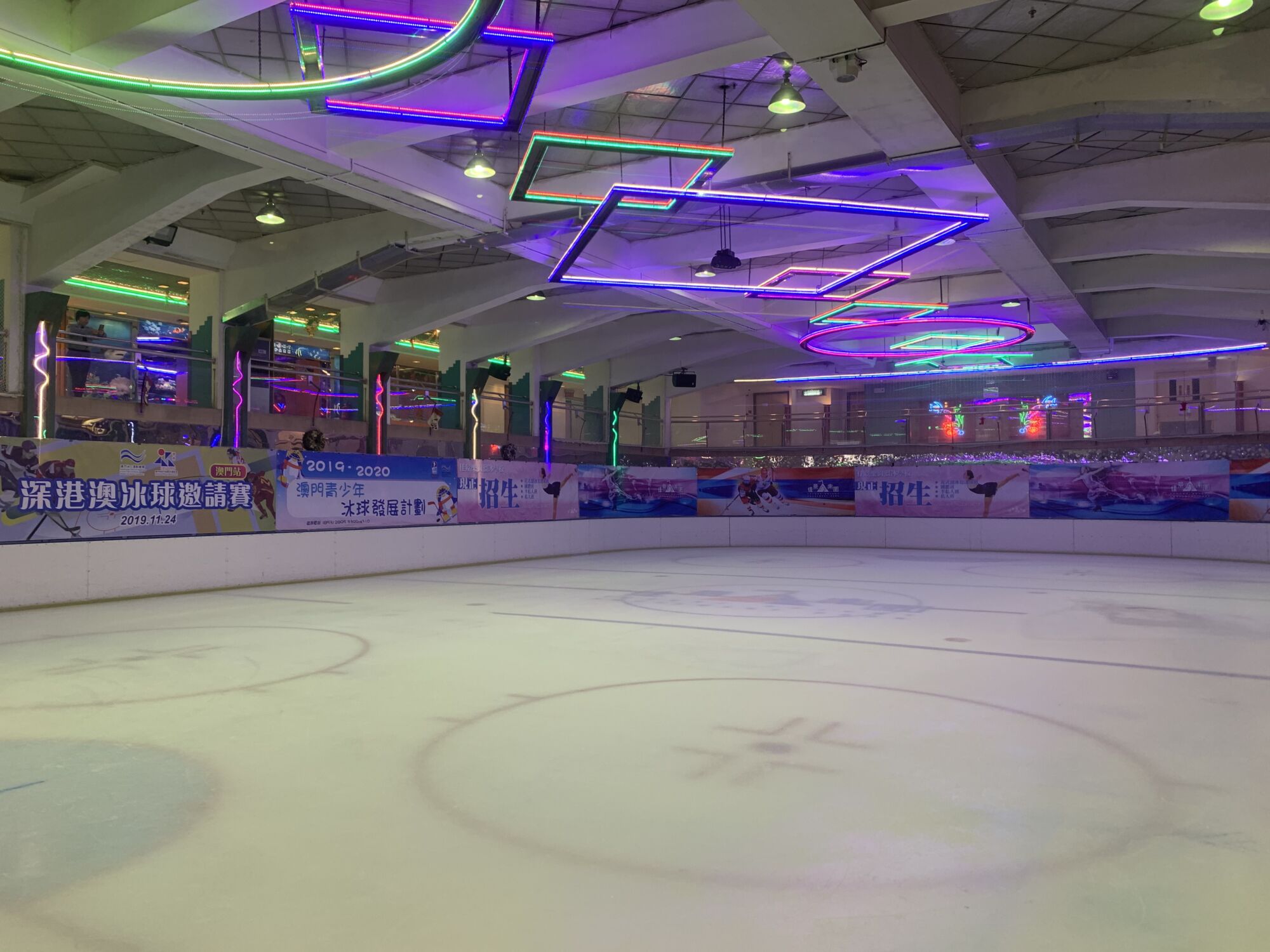 Future Bright Ice Rink & Amusement Park
Looking for an indoor space where kids can steam off some of their energy? Future Bright Amusement Park is a fun bet that provides a one-stop-shop kind of day for the whole family. In addition to the bowling lanes we mentioned above, it features a massive 11,000 square-foot ice rink where families can happily glide over ice. There's no better way to embrace the season than taking the whole family on an ice-skating jaunt, plus it ranks high up on fun winter break hangouts. For just MOP $70 per person, visitors can ice-skate for as long as wish. Equipment is provided by the facility. But there's more to this amusement park. On the 2nd floor, fun-loving kids can play an array of arcade games, experience activities, or go for small rides which are suitable for younger ages too.  An onsite McDonald's and coffee shops are good to have in hand in case the little ones get famished. Future Bright Amusement Park has also established a skating school where students can attend classes of figure skating and ice hockey at different levels which are taught by experienced coaches. Private lessons, semi-private lessons, or group lessons are available too.
Opening hours: Daily, 12:00pm–9:00pm
Future Bright Amusement Park Praca Luís de Camões Macau, +853 2870 1166, www.futurebrightgroup.com.mo
Also read: Kid-Friendly Restaurants and Cafes in Macau

Cuchi Cuchi Bookhouse
Set in a quiet courtyard near Avenida do Ouvidor Arriaga in Macau side, Cuchi-Cuchi Bookhouse is the perfect place on a rainy day. Here, little ones can take a break from the digital world and smell the special scent of paper as they turn the pages of books from the curated selection available at this bookshop. Here you'll find adorable picture books in Chinese and English that you can pick up or purchase. Occasionally, Cuchi Cuchi Bookshop holds workshops where kids can participate and immerse themselves in the magical world of words, art and creativity. Parents will also find this special nook an inviting and cozy place to unwind and spend some quality time with their kids surrounded by vivid colors, amusing characters and shapes.
Also read: A Bookworm's Guide: Where to Buy Books in Macau
Cuchi Cuchi Bookhouse +853 6881 6286, www.facebook.com/pg/cuchicuchibookhouse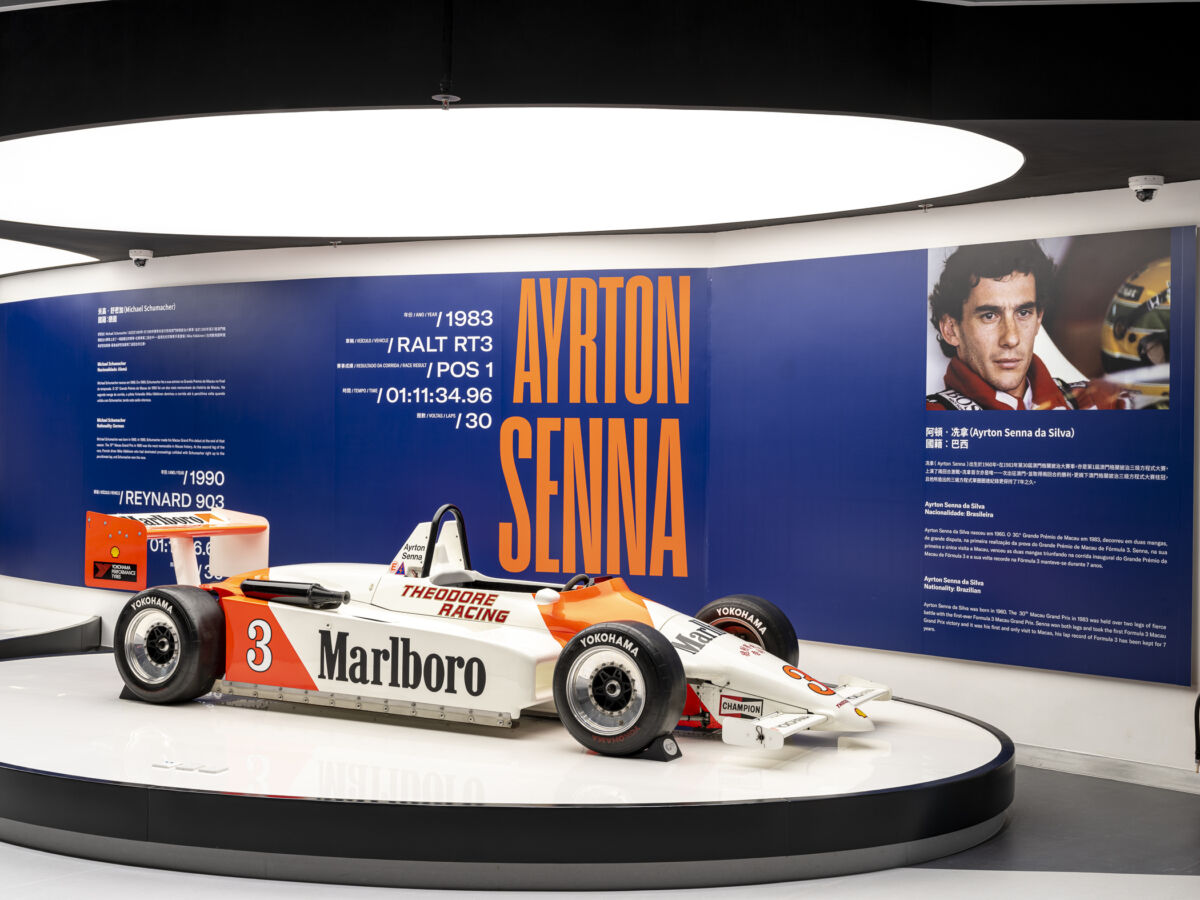 Macao Grand Prix Museum 
A visit to the fabulous newly-revamped Macao Grand Prix Museum provides an immersive experience through which families can learn all about Macau's world-recognised sporting event. Gathering decades of Grand Prix knowledge and relics, the museum includes cool exhibits featuring racing cars, motorcycles and cups and presents curated and thorough information about drivers, teams and personalities connected to the legendary motorsport event through a detailed timeline. As visitors enter the museum, they are invited to create a profile and register their pit pass. With this pit pass, guests are able to enjoy a number of interactive exhibits, simulators and keep their score, a feature younger auto racing enthusiasts particularly love. The race day experience area, located at the basement level of the Macao Grand Prix Museum, is sure to make the delights of kids. Here they get to experience the real thrill of the sport by playing  and trying out different aspects of the race like changing a tire on a Formula 3 car at the pit garage on a timer, sit at the pit wall, get their race face picture taken with a wind simulator, step inside the control room and so much more. Before you leave, don't forget to gather the family for a group picture at the podium.
Opening hours: Daily, 10:00am–6:00pm
Macao Grand Prix Museum 431, Rua de Luís Gonzaga Gomes, Macau, +853 8798 4108, [email protected], mgpm.macaotourism.gov.mo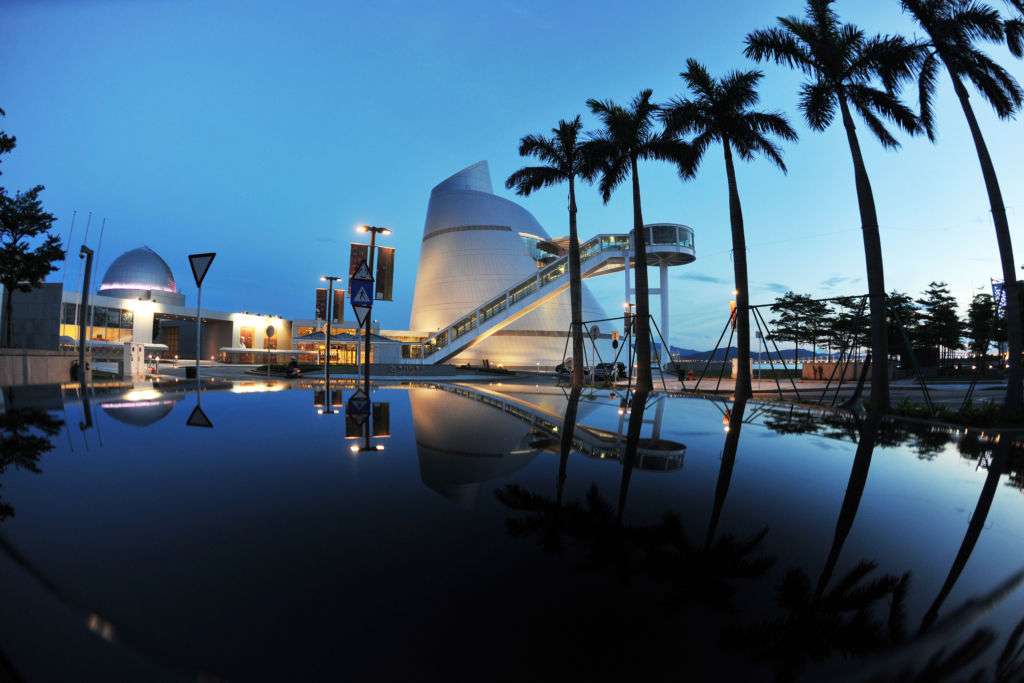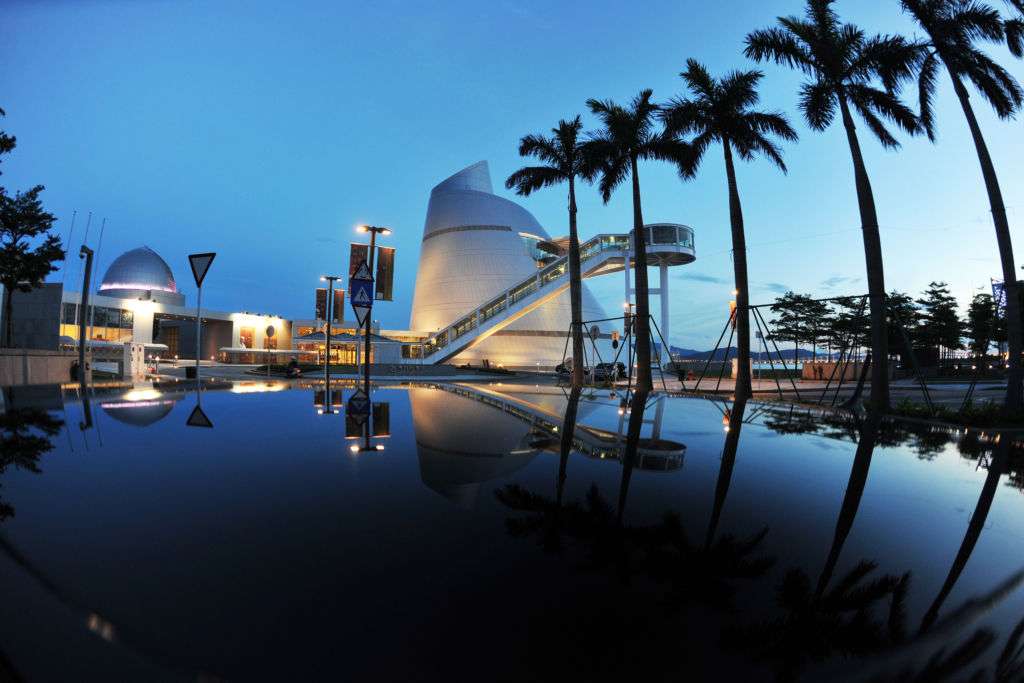 Macao Science Centre
A visit to the Macao Science Centre is simultaneously fun and educational and, no matter how many times they've visited it, kids find it exciting every single time. Featuring 14 galleries covering interesting subjects such as sound, robotics, earth science, electricity and electromagnetics, ecological conservation and more, there's a lot to explore across the exhibits that are sure to tickle curious minds. In addition, and because there's no better way to learn than through play, a number of hands-on experiments allows kids to gain science knowledge in a fun and interactive way. Moreover, the Macao Science Centre organizes workshops for families, special temporary exhibitions on cool subjects such as the internet of things, the ocean or molecular cuisine. To learn all about upcoming activities and exhibitions follow this link.
When you visit the Macao Science Centre, make sure to stop by the Planetarium too. Did you know that it was awarded the highest resolution 3D planetarium in the world by Guinness World Records? Pretty amazing, isn't it? This 15 meter in diameter, high-resolution dome equipped with cutting-edge digital projectors will take you through a fascinating 3D journey through space. In addition, the Planetarium offers a fantastic screening programme with animation dome films in Cantonese, Mandarin and English. Check the schedule here.
Opening hours: Daily, 10:00am–6:00pm
Also read: 6 Museums in Macau the Whole Family Can Enjoy
Macao Science Center  Avenida Dr. Sun Yat Sen, +853 2888 0822, www.msc.org.mo

KIDS' CITY
When the weather is unpleasant, why not visit Kids' City at City of Dreams integrated resort? Covering a staggering 17,000 square feet and filled with natural light, this thrilling indoor playroom is divided into four main zones–Dream, Excite, Create and Explore–and sure to put a big smile on your sweetheart's face. From a play area for toddlers, an art corner, a dress-up room, kinetic sand tables, a bouncy space, and a massive multi-level play structure for more adventurous children, there is entertainment for all ages. At the "Magic Wardobre" and "Dream Theater" areas kids are invited to get creative and explore a world of fantasy, dressing up as their favorite superhero or a fairy princess. Tweens and teens will go straight to the "Arcade Matrix" corner, which features a variety of arcade games and offers stimulating virtual experiences. If you visit Kid's City during the weekend or certain holidays, you might even find clown performances, special plays, and interactive games. From time to time, DIY workshops are held at the "Art Attack" area too.
Opening hours: Friday–Tuesday, 10:30am–7:00pm
Also read: Your Macau Guide to the Best Indoor Playrooms for Kids
Kids' City City Of Dreams, Level 3, Estrada do Istmo, Cotai, +853 8868 6688, www.cityofdreamsmacau.com
Explore the Wide World of Pancakes
A stack of freshly made pancakes with runny syrup is a delightful way to find joy on a gloomy day. Plus, pancakes are a surefire hit among kids all around the world, with different cultures having their own version of them. On a rainy day, after playing board games and cosily watching a movie at home, venture out to get the kids and yourself a heart-warming serving of pancakes. From classic buttermilk to Japanese-style soufflé pancakes, and even some with a local flair as pictured above, offerings in the city are wide and tempting. We've done the legwork for you and explored the wide world of pancakes in Macau to corral a comprehensive list of the the best places to have them in Macau. Find it here. 
This article was originally written by Apple Salangsang in June 2020 and updated by Sara Santos Silva in December 2021.
Tags
Related Posts