Here's another one in our series of great bites to grab around Macau. We've compiled another favorable foodie bucket list if you're wandering around the beautiful streets and area of St. Lazarus District for you to start checking off. Time to taste them all.
Gozen Matcha
(See featured image)
With branches in Taiwan and Hong Kong, Gozen Matcha has finally come to Macau. We had to come here to try it out and tick it off from our matcha bucket list. Every photogenic matcha dessert of your dreams can be found here. If you're a true matcha fan, this is one place you should not miss. Gozen in Japanese means "young lady" or "young lord". It is also sometimes used as a title for a female warrior samurai. And you'll definitely notice that a lot of young ladies actually do come here. They come here for a healthier alternative to ice cream as their sweet treats are made without any heavy cream. They offer limited-edition and seasonal flavors like Sakura and the highly talked-about tofu, matcha, and hojicha.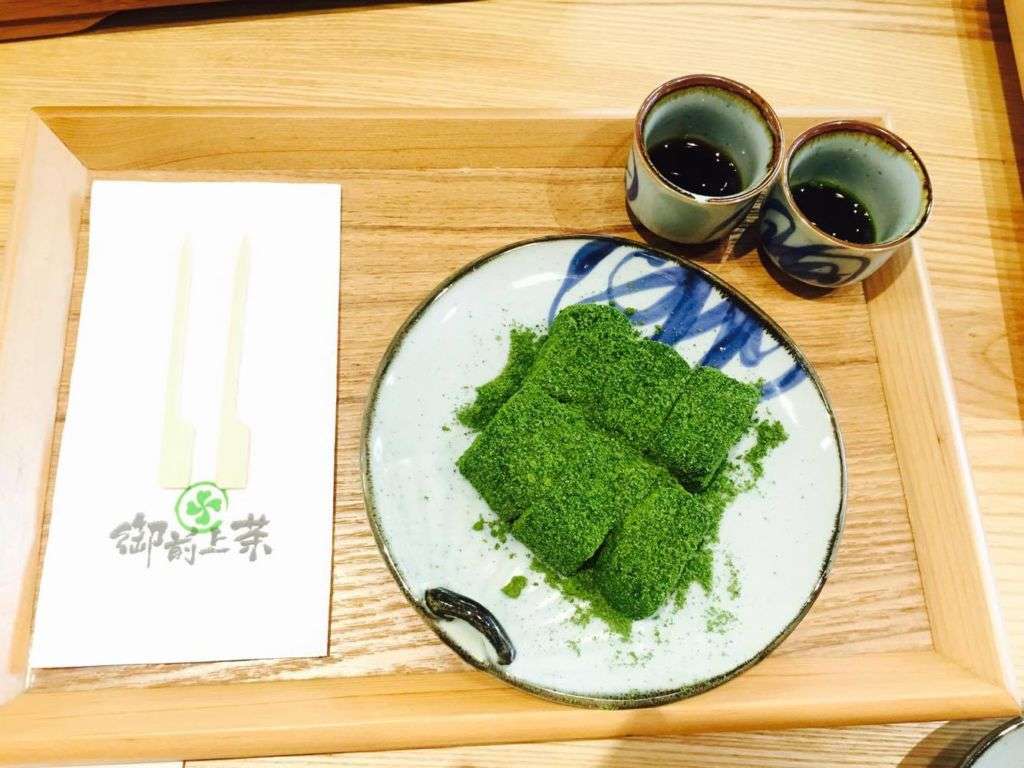 Some of the popular treats they also serve is, soft ice cream on waffles with homemade matcha jelly and red beans. Gozen chiffon parfait, Gozen soft ice cream box, or Gozen wagashi–a type of Japanese traditional sweet, served with matcha and hojicha syrup are satisfying light desserts. They also sell matcha tea and jam starting at MOP $98. Still craving for more matcha? Check out our ultimate matcha bucket list.
Gozen Matcha 57 Av do Conselheiro Ferreira de Almeida, +853 2852 2552, www.facebook.com/gozenmatchamacau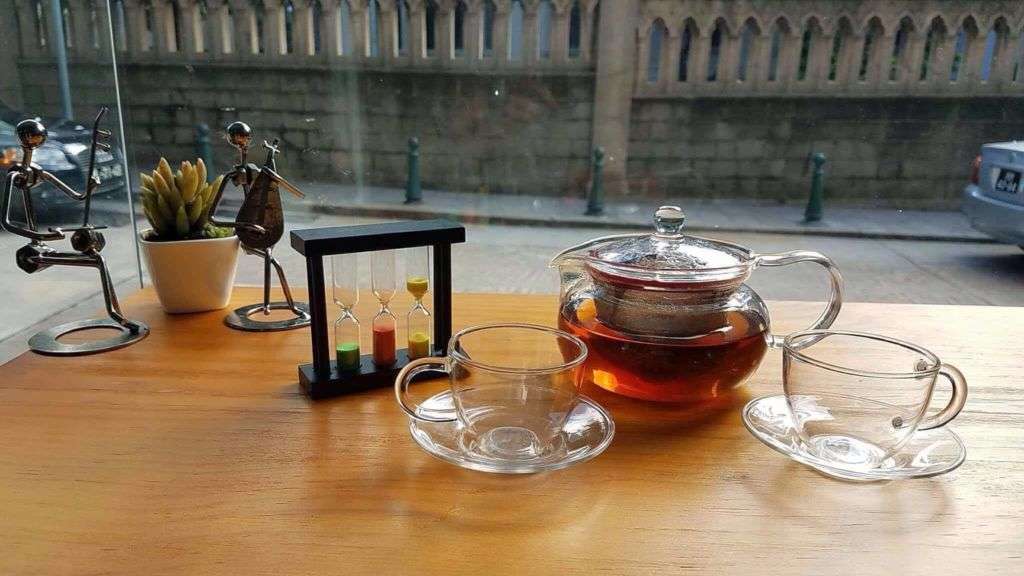 Life Plus
Life can get stressful at times and the name of this cafe was inspired to add enjoyment and relaxation to your life. Hop in for breakfast and be sure to try their homemade bagels. They only offer limited freshly baked bagels for the day so come early and enjoy it with a perfectly brewed cup of earl grey or lavender tea.
For a daring afternoon tea, we'd come here for their crazy waffle—sweet and savory waffle sandwiches with cheese served with a side of nachos and ice cream. The wild combination surprisingly tasted well together. For lunch or dinner, pick from their king prawn tenderloin steak with baked potatoes or amazing wasabi linguine. The wasabi adds a hot, peppery and a tangy hint to the pasta and peps up this creamy combo of avocado and prawns. It goes really well with their refreshing strawberry lemonade or smooth avocado milkshake. If your stomach still craves for something sweet yet light, we highly recommend their unique lychee mousse cake with a hint of earl grey tea or layered tofu mousse cake. Head out for a stroll to the enchanting Sun Yat Sen Memorial House and the beautiful Lou Lim Ieoc Garden after your meal.
Life Plus GF, Hon IEC Building, 2F Rua de António Basto, Macau, www.facebook.com/lifepluscafe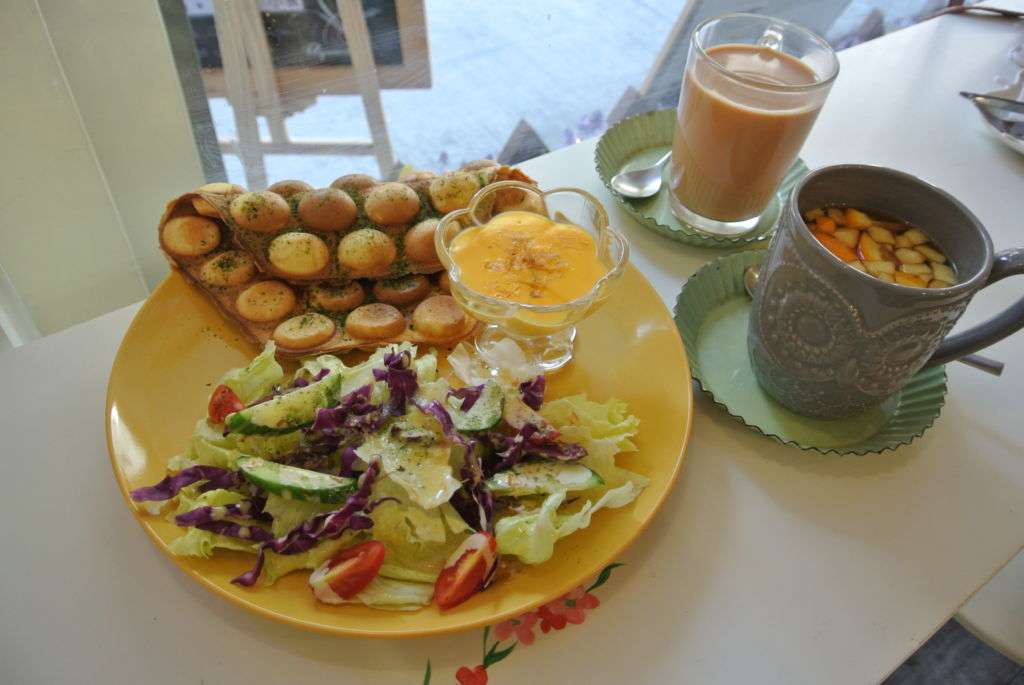 Hana Hana Cafe
If you're strolling around Tap Seac Square, Tap Seac Gallery you will spot this petite and lovely cafe for a quiet afternoon brunch just behind Central Library of Macau. As Hana in Japanese means flower, Japanese-style floral touches surround the cafe. We like to unwind here with their refreshing fruit tea which reminds us of an innocent version of a sangria as fruits swirl on top. For a more local feel, we'd go for their Hana Hana milk tea and their bubble waffle. They do one with cheese and seaweed, that's super interesting. An interesting savory combination with a side salad as well. They offer a variety of tea choices from Germany, Turkey, Indonesia, France all served with Australian honey too. They also do afternoon tea sets from 2:30pm–6:00pm.
Hana Hana Cafe GF, The Serenity, 7 Rua do Tap Siac, Macau, +853 6395 3114, www.facebook.com/hanahana.cafe
The Perfect Moment
If you're a bookworm and coffee lover at heart, The Perfect Moment is not only a coffee house but also a place for a date with friends or even just your favorite book. They also serve a variety of food items like crab and avocado toast in bold lemon sauce, meatball linguine with fresh tomato in tomato basil sauce, and croque madame toast with sunny side up egg and a side of crunchy salad. Chocolate lovers will like their homemade brownie with ice cream and wonder why they didn't name it "the perfect brownie" instead.
The Perfect Moment GF-A, San Pou Building, 14B Rua de Abreu Nunes, Macau, +853 6307 3797, www.facebook.com/The-Perfect-Moment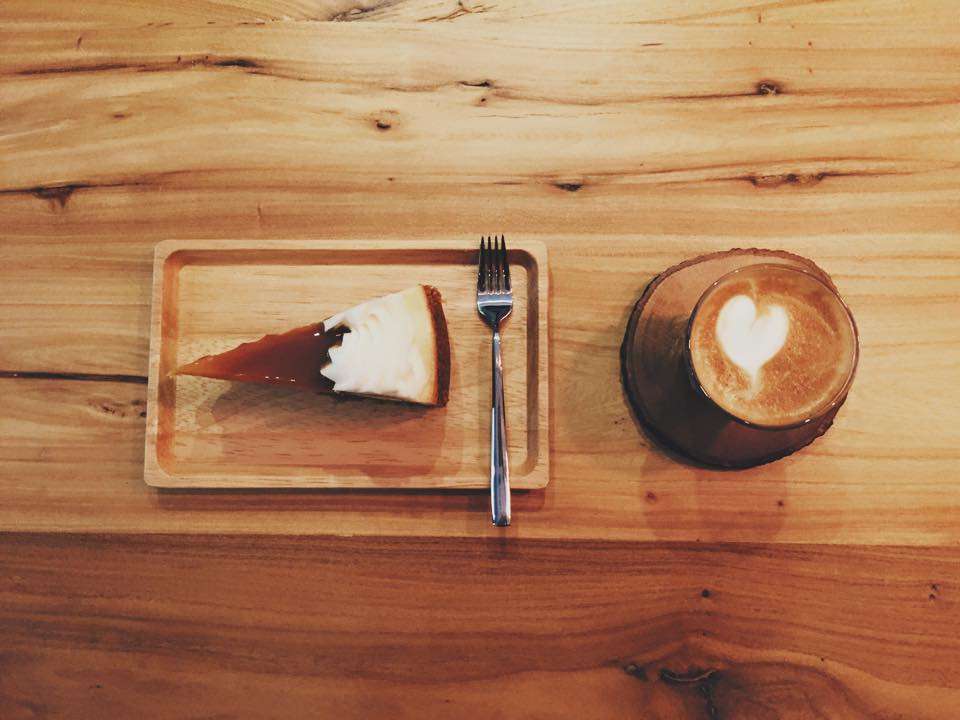 Wonderwall Coffee
This little, hidden gem of a coffee shop is a wine bar and a coffeehouse. One of the most relaxing places to have a coffee and some desserts such as cakes and sweets in one of the lesser known streets of Macau. Bring a laptop and relax while you grab a bite or work all day long at this coffee shop. Pop in for a slice of their New York-style cheesecake and a cappuccino, and we bet you will want to stay there the entire day with a good book.
Wonderwall Coffee GF, Nga Loi Building, 54A Rua do Volong, Macau, +853 6555 3650, www.wonderwallcoffee.com  www.facebook.com/wonderwallcoffee
Share
Tags
Related Posts