Here's another one in our series of great bites to grab around Macau. We've compiled another bucket list filled with fabulous food if you're wandering around the beautiful streets of St. Lazarus district. It's time to give this neighborhood a look and get to know one of the city's hippest and most modern areas! Filled with ever-changing boutique shops, florists and art galleries, this is the to-go place when looking for a different kind of stroll around Macau's streets. Besides these, there are also a lot of coffee shops and restaurants to try out!
Café Philo
(See featured image above)
The perfect place for serious coffee addicts and those looking for a bite of food, Café Philo is located right in the middle of St. Lazarus district! Having relocated from its previous corner close to Kiang Wu, it's now in Macau's freshest and hippest neighborhood! The peaceful shop is manned by a dedicated barista who patiently prepares and serves up high-quality coffee, one cup at a time.
Café Philo is a chilled-out spot for some quiet time, offering a wide range of coffee choices, plus some food secrets on weekends! Why not plan a Saturday strolling through the city, visiting Albergue SCM and its exhibition galleries, or shooting the realness of Macau in its streets and perfectly preserved old buildings?
Opening hours: Daily, 1:30pm–7:30pm
Also read: The Ultimate Guide to Macau's Best Coffee Shops
Café Philo 6A Rua Nova de São Lázaro, Macau, www.facebook.com/CafePhilo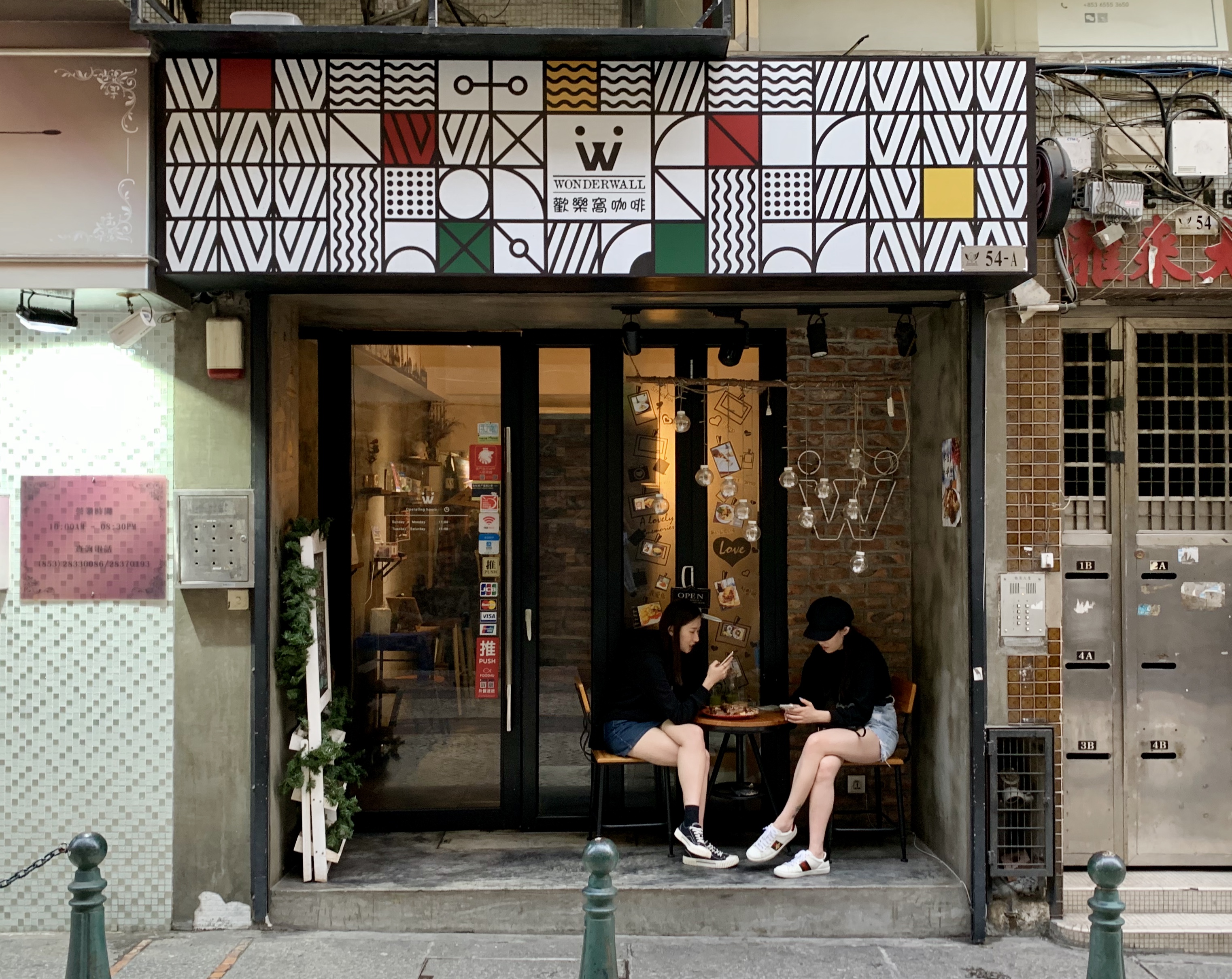 Wonderwall Cafe
This won't be an easy one to forget if you are an Oasis fan! Wonderwall is a cozy and super welcoming cafe offering a wide range of beverages–hot and cold–with tea, milk, coffee, fruit, and chocolate, while their food menu has everything from proper dishes to easy-going combinations such as toasts. Try one of their pasta dishes and pair it with a magnificent iced hazelnut latte or choose from their selection of teas. A fried food platter is a great option if sharing is what you're into.
It's always just the right temperature inside and there's a table outdoors, so it's perfect for people who love the warm weather, but also those you like a cool breeze on a summer day in Macau. During winter, when rain is pouring outside, Wonderwall is a cozy cafe with modern decoration, awesome for everyone looking for some comfort.
Wonderwall Coffee 54A Rua do Volong, G/F, Nga Loi Building, Macau, +853 6555 3650, www.facebook.com/wonderwallcoffee, www.facebook.com/wonderwallcoffee
Also read: The Ultimate Guide to Macau's Best Coffee Shops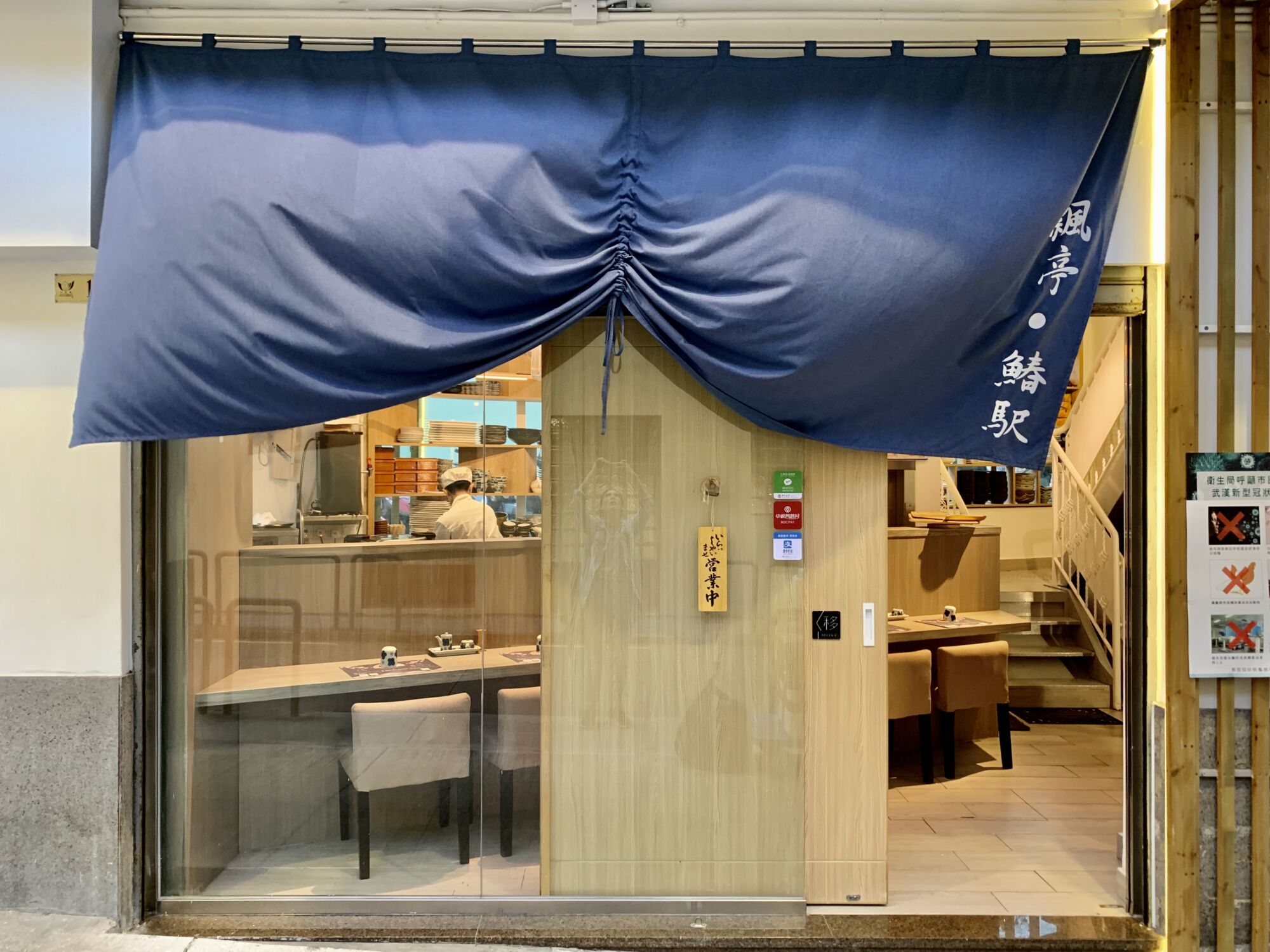 Gotte Kitchen
With incredibly attractive interiors, Gotte Kitchen stands on a quiet street behind Tap Seac houses and offers a unique space for sushi dining with friends and family. However, this isn't the kind of place you would want to head to for a party or a loud dinner. The Japanese style decor, delicate porcelain, fresh fish and experienced chefs will make you be on your best behavior and, of course, order more!
Specialties here include sashimi and sushi, but also less requested Japanese dishes such as steamed egg pudding, curry croquettes, and something that's quite hard to find around Macau–great grilled fish. There's also an assortment of desserts to choose from, including the classic matcha ice cream.
Opening hours: Daily, 11:30am–2:00pm, 6:30pm–10:00pm
Gotte Kitchen 29 Rua de Ferreira do Amaral, Edf. Fu Lai On, G/F, Macau, +853 2843 1006, www.facebook.com/GOTTEKITCHEN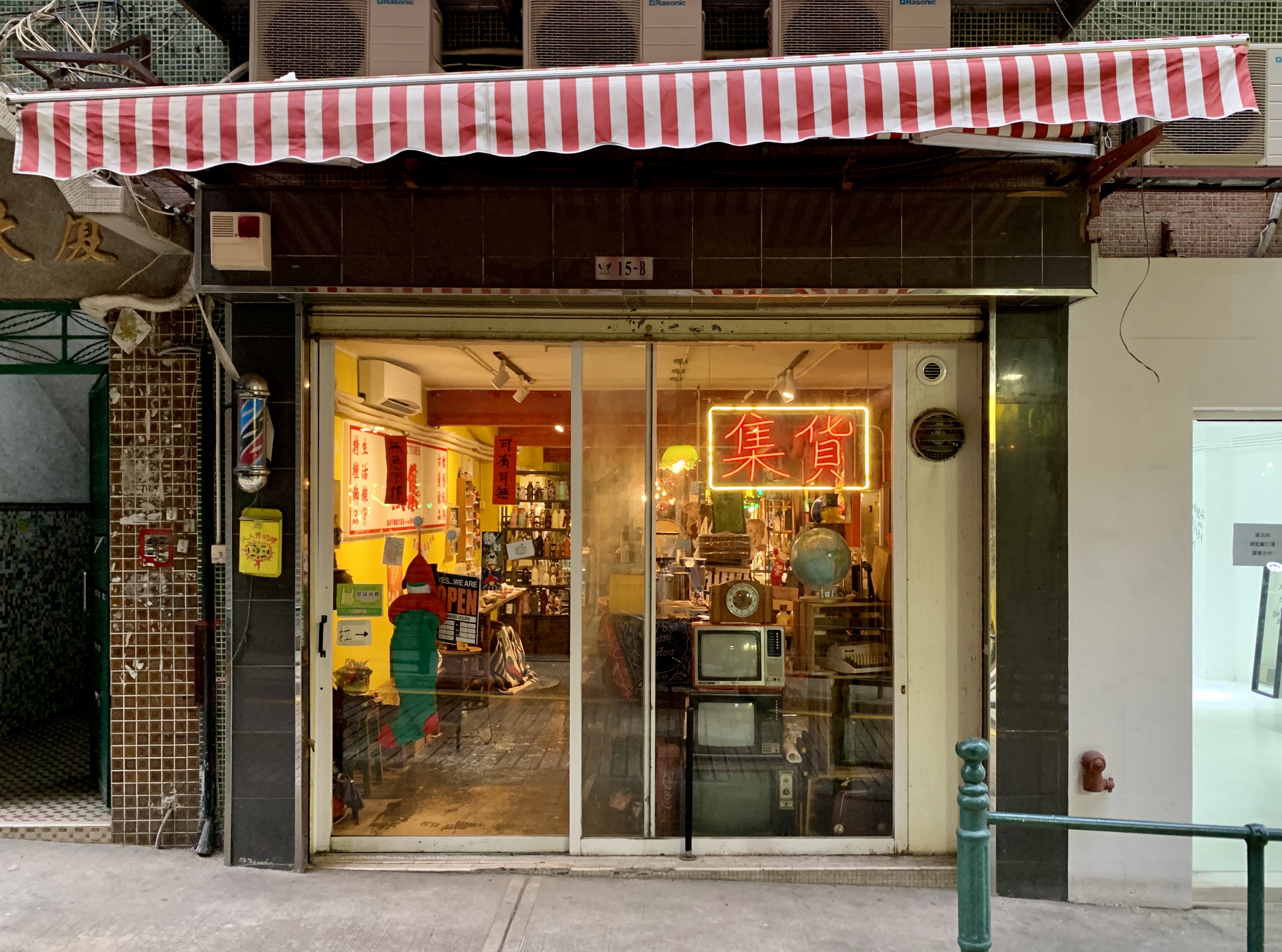 Collectore
Owned by the couple that also has the vintage clothing shop in front, Collectore is just heaven for all collectors of vintage toys, porcelain, radios and books, and vinyl lovers! Besides the beautiful old televisions, one can see from the front door, there are also neon signs, old telephones, The Beatles' collectibles and a weirdly vast collection of McDonald's memorabilia.
Excited enough? Well, greater news ahead then. This store now sells coffee-based drinks–latte, espresso, americano, among others–and hot dogs! Classic, with mushroom or avocado, there are at least four choices and all of them simply hit the spot. Where else in Macau will you be able to look into your childhood while grabbing a hotdog and a coffee? Head here for a different and out of the box meal time! This is perfect for late lunches or early dinners.
Opening hours: Daily, 2:00pm–9:00pm
Collectore 15B Rua de S. Roque, Macau, +853 6677 7527, www.facebook.com/macauCollectore
Also read: Collectore: Macau's Ultimate Vintage Shop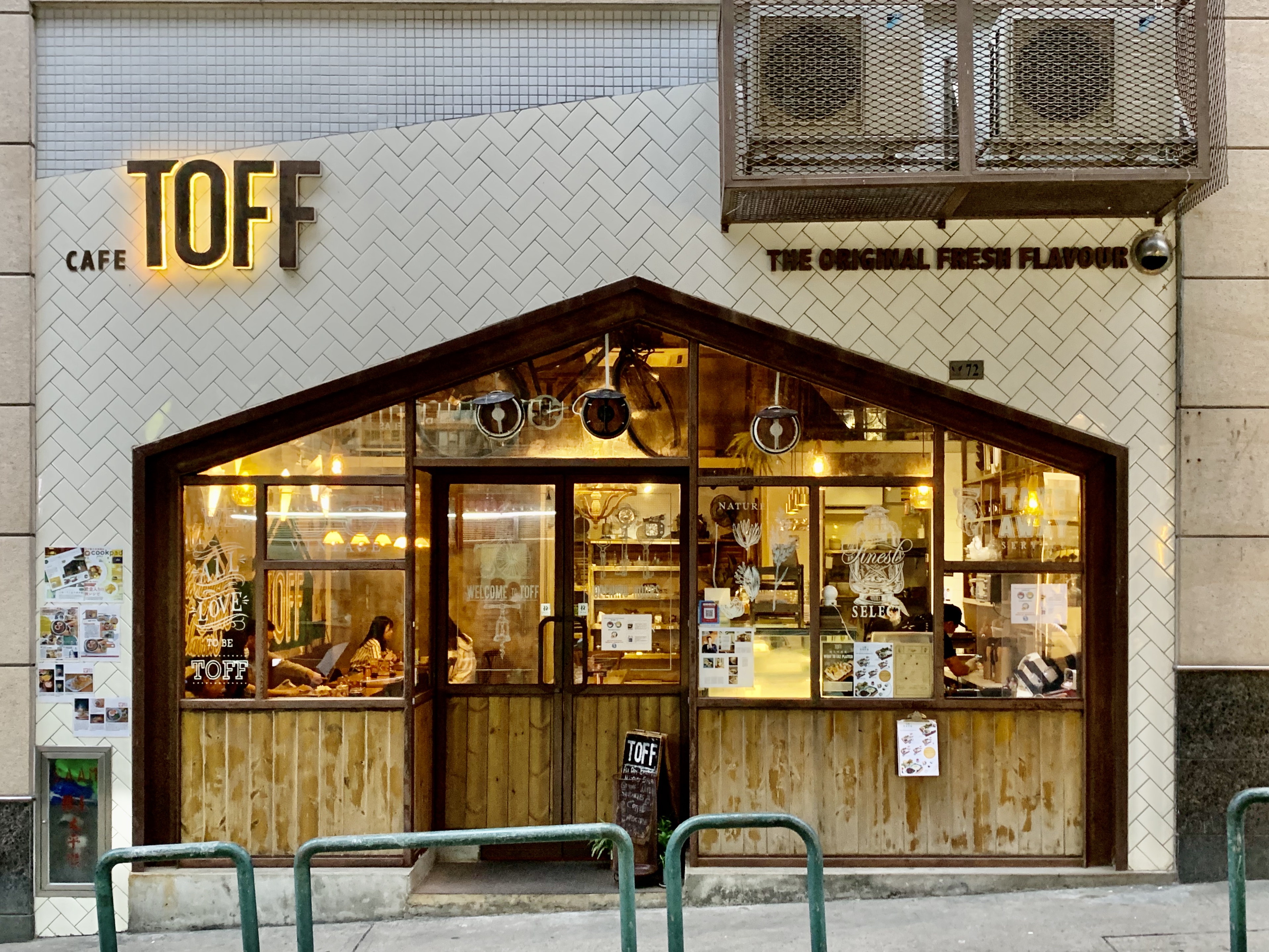 TOFF
Featuring a calming and relaxing atmosphere, TOFF is the to-go place for waffles and food when you're in the St. Lazarus district. We all know and love the Belgian-style ones and classics with fruit or hot chocolate. What you're missing if you haven't gone to TOFF yet are their Macau-style waffles–yes, you've heard it right!
Besides fluffy and full in taste, they are seasoned with sugar, condensed milk, and peanut butter, just like how the locals like their French toast. Why not give these a chance after one of their lunch set menus while sipping on one of their exclusive teas, a coffee beverage, or our favorite to date–sweet potato latte! Intrigued? Well, there's only one way to find out. The restaurant sits on a quiet street leading to Lou Lim Ieoc garden.
Opening hours: Daily, 11:30am–9:30pm
TOFF 72 Rua da Esperança, GF-D Lótus Vista, Macau, +853 2893 0014, www.facebook.com/toffcafe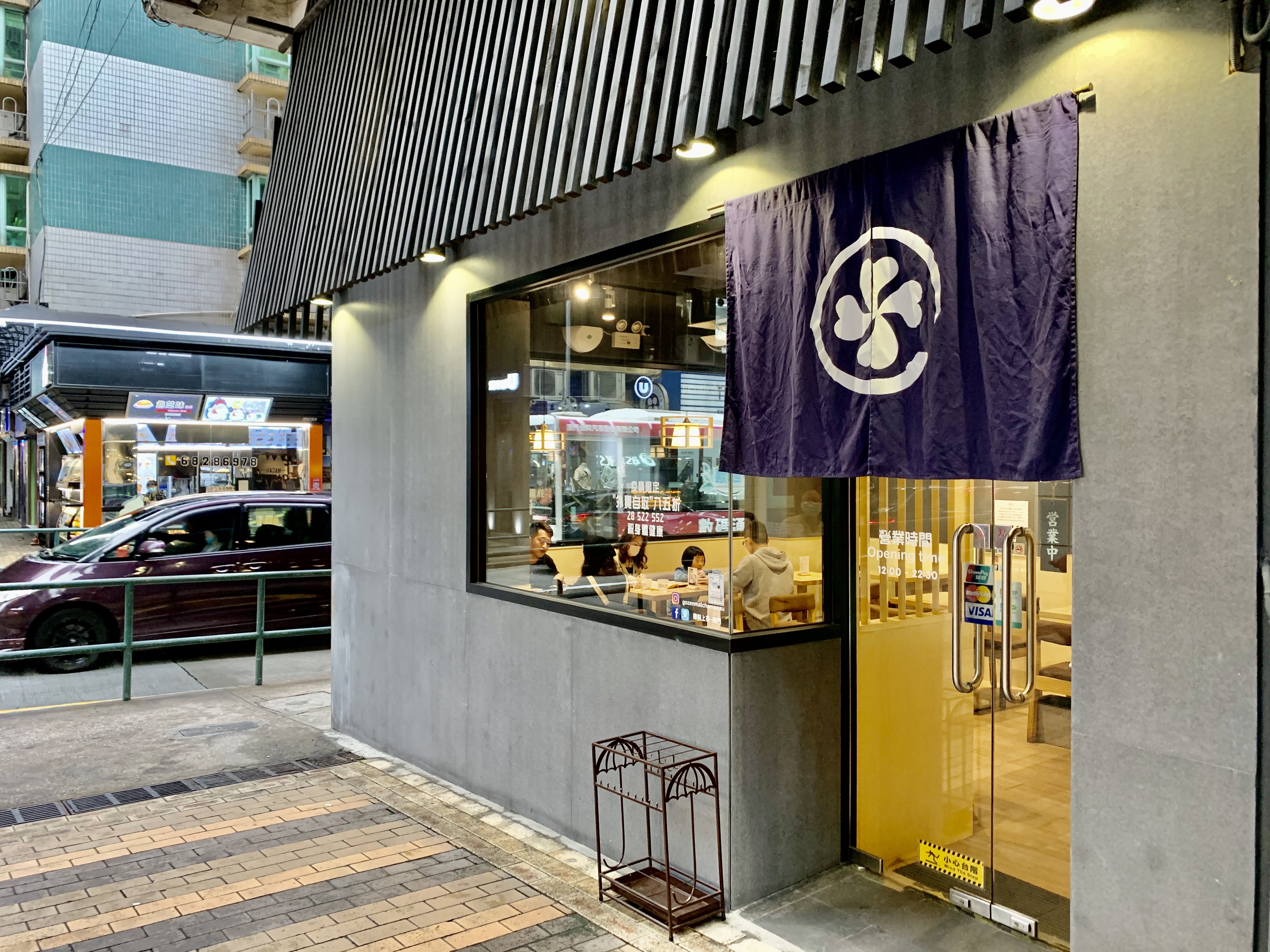 Gozen Matcha
With branches in Taiwan and Hong Kong, Gozen Matcha has finally come to Macau. People come here for a healthier alternative to ice cream as their sweet treats are made without any heavy cream. They offer limited-edition and seasonal flavors like sakura and the highly talked-about tofu, matcha, and hojicha. Some of the popular treats they serve include soft ice cream on waffles with homemade matcha jelly and red beans. 
Gozen chiffon parfait, Gozen soft ice cream box, or Gozen wagashi–a type of Japanese traditional sweet, served with matcha and hojicha syrup are super satisfying light desserts! They also sell matcha tea and jam starting at MOP $98. Still craving for more matcha? Check out our best places to get your matcha fix in Macau to satisfy your cravings.
Opening hours: Daily, 12:00pm–11:00pm
Gozen Matcha 57 Avenida do Conselheiro Ferreira de Almeida, +853 2852 2552, www.facebook.com/gozenmatchamacau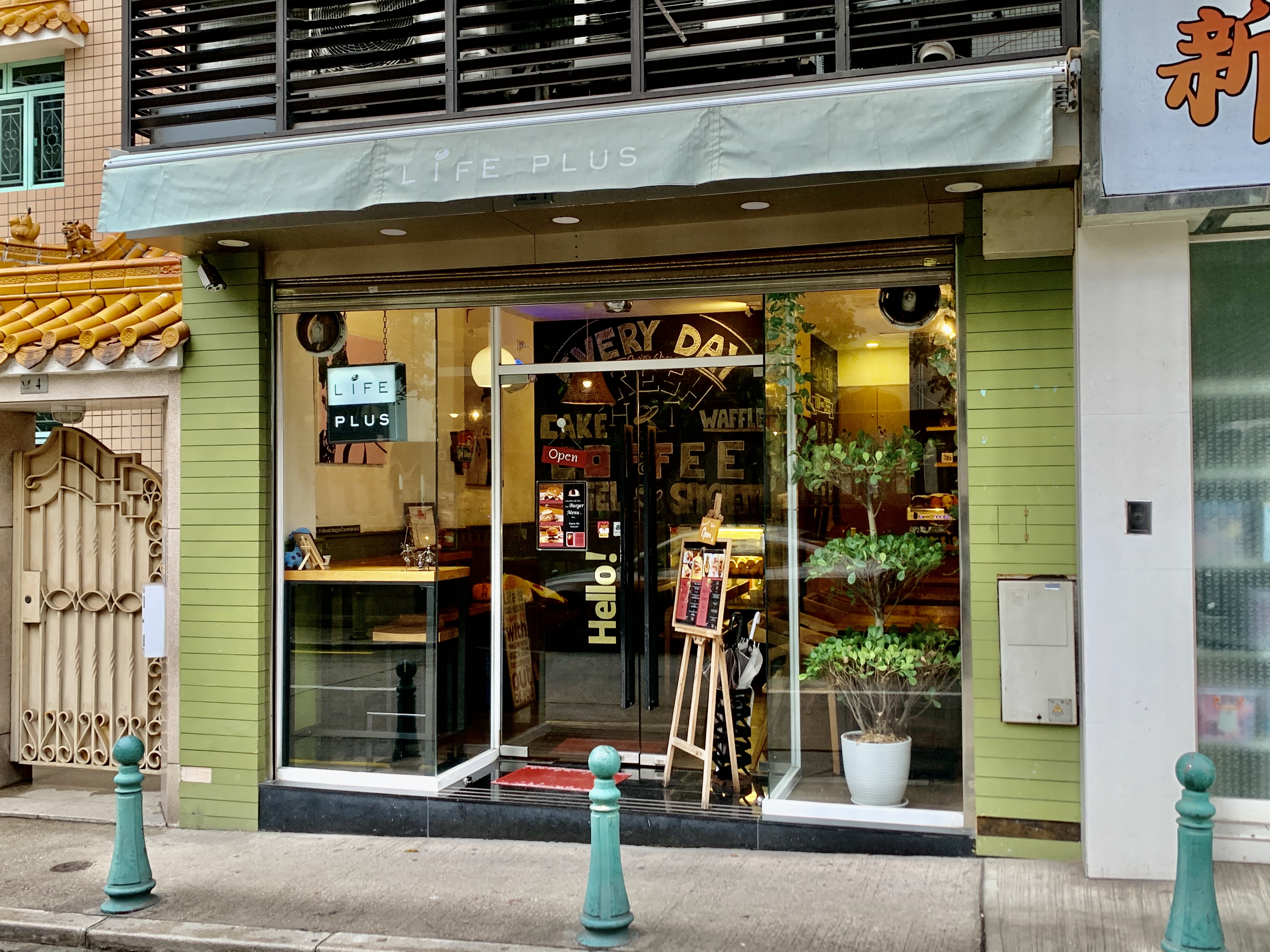 Life Plus
Life can get stressful at times and the name of this cafe aims to inspire and add enjoyment and relaxation to yours. Hop in for breakfast and be sure to try their homemade bagels. They only offer limited freshly baked bagels for the day so come early and enjoy it with a perfectly brewed cup of earl grey or lavender tea. For a twist on afternoon tea, check out their crazy waffle—sweet and savory waffle sandwiches with cheese served with a side of nachos and ice cream. The wild combination surprisingly tasted good and well-matched. 
For lunch or dinner, pick from their king prawn tenderloin steak with baked potatoes or amazing wasabi linguine. The wasabi adds a hot, peppery, and a tangy hint to the pasta and peps up this creamy combo of avocado and prawns. It goes really well with their refreshing strawberry lemonade or smooth avocado milkshake. If you're still craving for something sweet yet light, we highly recommend their unique lychee mousse cake with a hint of earl grey tea or layered tofu mousse cake. Head out for a stroll to the enchanting Sun Yat Sen Memorial House and the beautiful Lou Lim Ieoc Garden after enjoying that delicious meal to complete your St. Lazarus district experience.
Opening hours: Thursdays–Tuesdays, 11:30am–10:00pm
Life Plus GF, Hon IEC Building, 2F Rua de António Basto, Macau, www.facebook.com/lifepluscafe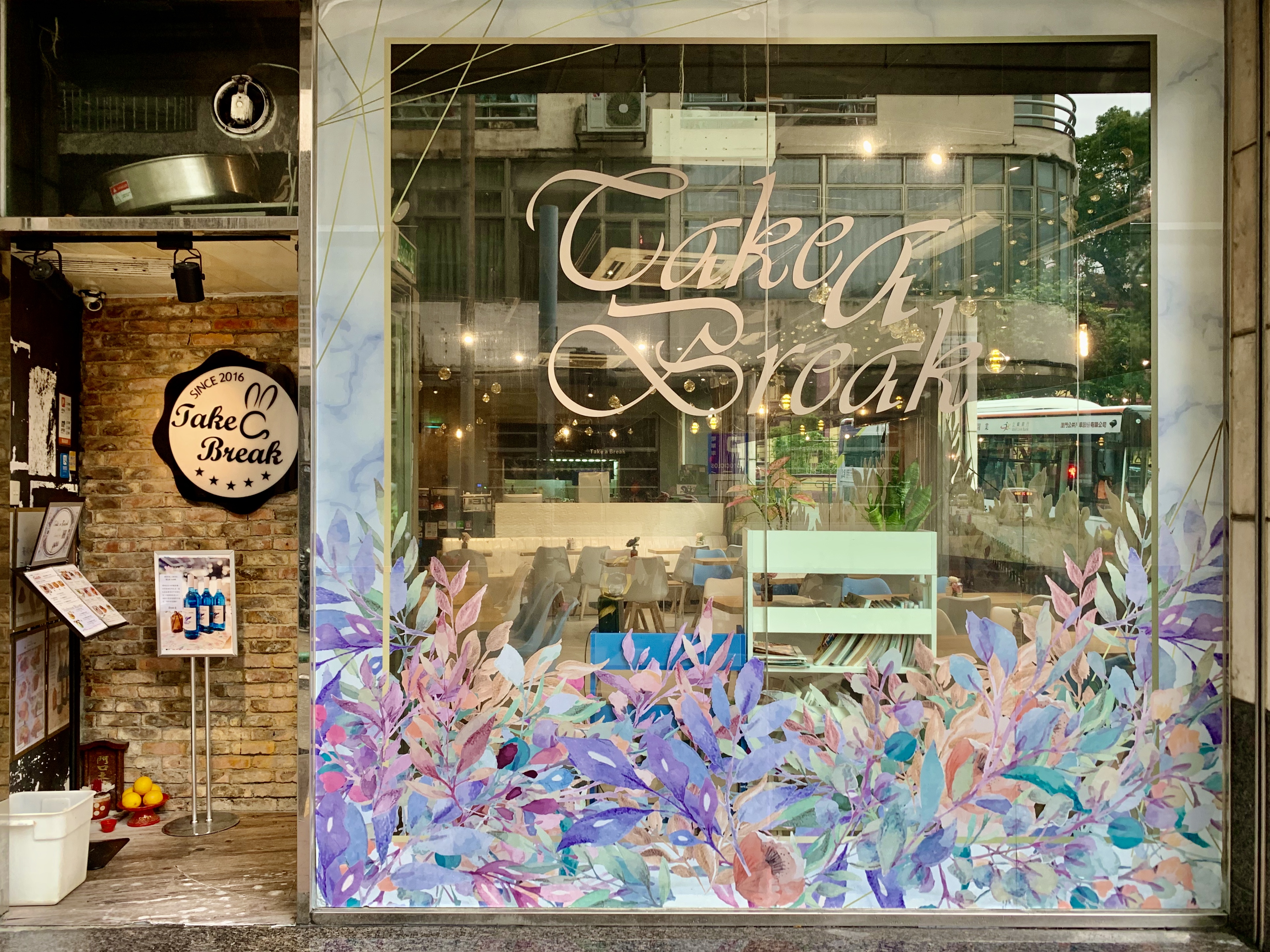 Take a Break
Like this restaurant's name indicates, this is a place to take a break. Serving all sorts of dishes–pasta, sandwiches, healthy salads, omelets, risottos, ice cream, and many other things–this is a restaurant to try out with friends and family, showing them eating is one of life's greatest enjoyments. Fill the table with food and drinks and have a blast at this place! Located just a minute away from Lou Lim Ieoc Garden, Tap Seac Gallery and so many other cool attractions, if you're exploring St. Lazarus district and feel peckish, take a break and grab some delicious food here!
We'd go for their Wagyu omelet topped with curry sauce, one of their magnificent roast plates and a dried salted plum and roselle tea. Not enough orders for the whole bunch? Well, the garlic shrimp spaghetti and the mixed mushrooms and chicken in avocado sauce risotto are also very good. Take a Break offers a wide range of food and beverages, which simply must be experienced. The staff is super helpful and nice so you'll feel at home here.
Opening hours: Daily, 12:00pm–10:00pm
Take a Break 1N Rua de Adolfo Loureiro, Macau, +853 2856 5125, www.facebook.com/Take.a.break
This article was originally written by Bel Faustino in November 2017 and updated by Leonor Sá Machado in March 2020. 
Tags
Related Posts