From flavored ice-cream, candies, and even pizzas, durian–the large, green, spiky, southeast Asian fruit, also known as the king of fruits–is here and we've realized that Macau has gone ga-ga over them. Exquisitely rich with that special custardy texture of bitterness and sweetness and the unusual trailing smell, you will either love it or hate it. It will only be a one-sided kind of relationship. We'll be introducing where we can grab some of the craziest durian snacks in Macau and rest assured, these aren't as pungent as the actual fruit.
Durian Garden
(See featured image above)
A true durian shop that sells fresh durian cuts, candies, cookies, snacks, durian white coffee, and even ice cream. Their durian ice cream is very strong, creamy and something durian fans are going to love as it is really aromatic and smooth. Here, we like their Musang King durian mochi, its chewy mochi skin encases durian puree filling for the most delightful experience in every bite. Eat it while they just come out from the fridge or freezer. Try not to leave it out for too long before consuming it as the skin will get soft and breaks very easily. It is located in one of the busiest tourist areas in San Ma Lo.
Durian Garden 11A Rua da Palha, +853 6626 2404 www.facebook.com/Durian-Garden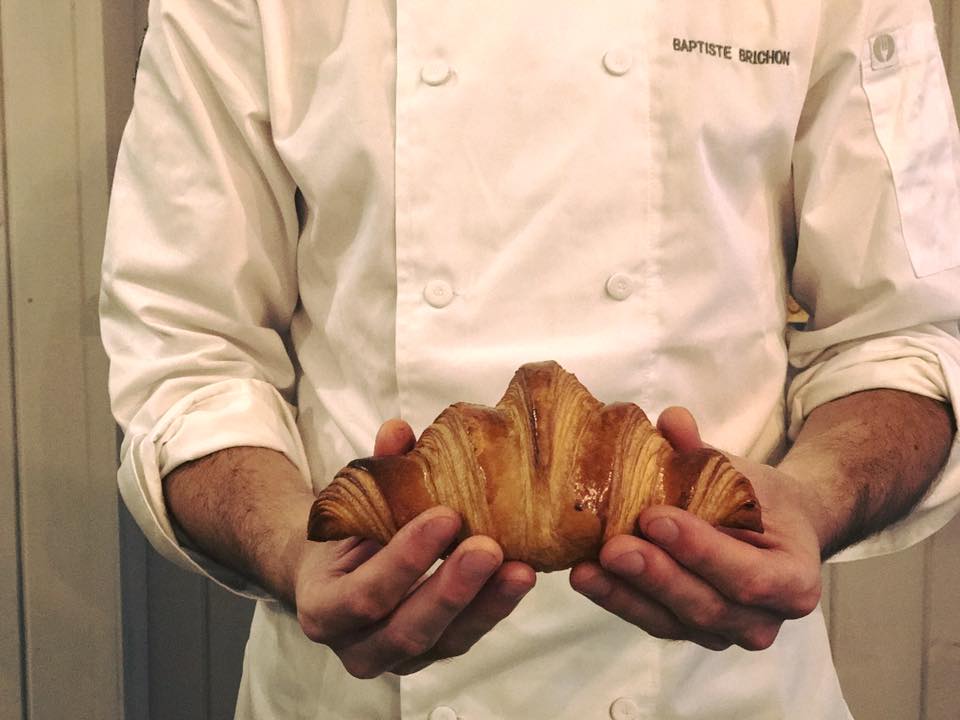 Baptiste Brichon Pâtisserie
If you love French croissants and durians at the same time, brace yourself for this one of a kind pastry at Baptiste Brichon Pâtisserie. For durian lovers with a sweet tooth, it doesn't get any better than this. Renowned by Pastry Chef Baptiste Brichon from France, who truly knows what Macau's sweet cravings are–cute desserts for our Instagram feed and mouthwatering treats with exploding flavors.
Every month, he gets creative and you'll find something new and exciting in each visit. But we found out that they also bake red bean, matcha, and even durian croissants filled with durian and cream. It is advised to immediately eat it fresh while it is hot, surprise your taste buds with its oozing and smooth durian filling.
Baptiste Brichon Pâtisserie 8 Rua de Coelho do Amaral, Macau, +853 2855 7923 www.facebook.com/Baptiste-Brichon-Pâtisserie
Mochi Macau
Mochi doesn't have a Macanese origin, but Mochi Macau transformed this traditional Japanese dessert of glutinous rice into something that's uniquely their own. What makes this mochi different is the generous amount of fresh fruit hidden inside. Popular flavors such as mango include a large piece of fruit flesh in each mochi so don't be surprised to bite into a piece of fruit the size of your palm.
Mochi Macau is the first shop to sell fresh fruit mochi located in Old Taipa Village. The chewy Japanese dessert comes in a variety of flavors including mango, strawberry, kiwi, and durian, as well as other fillings such as peanut with shredded coconut, or red bean paste. The mochi often contain large meaty chunks of fresh fruit and are absolutely delicious!
Mochi Macau 4 Rua de Horta e Sousa, Taipa Village, +853 2822 6663 www.facebook.com/macaupingkei
Also read: Eat & Drink on Rua do Cunha in Taipa Village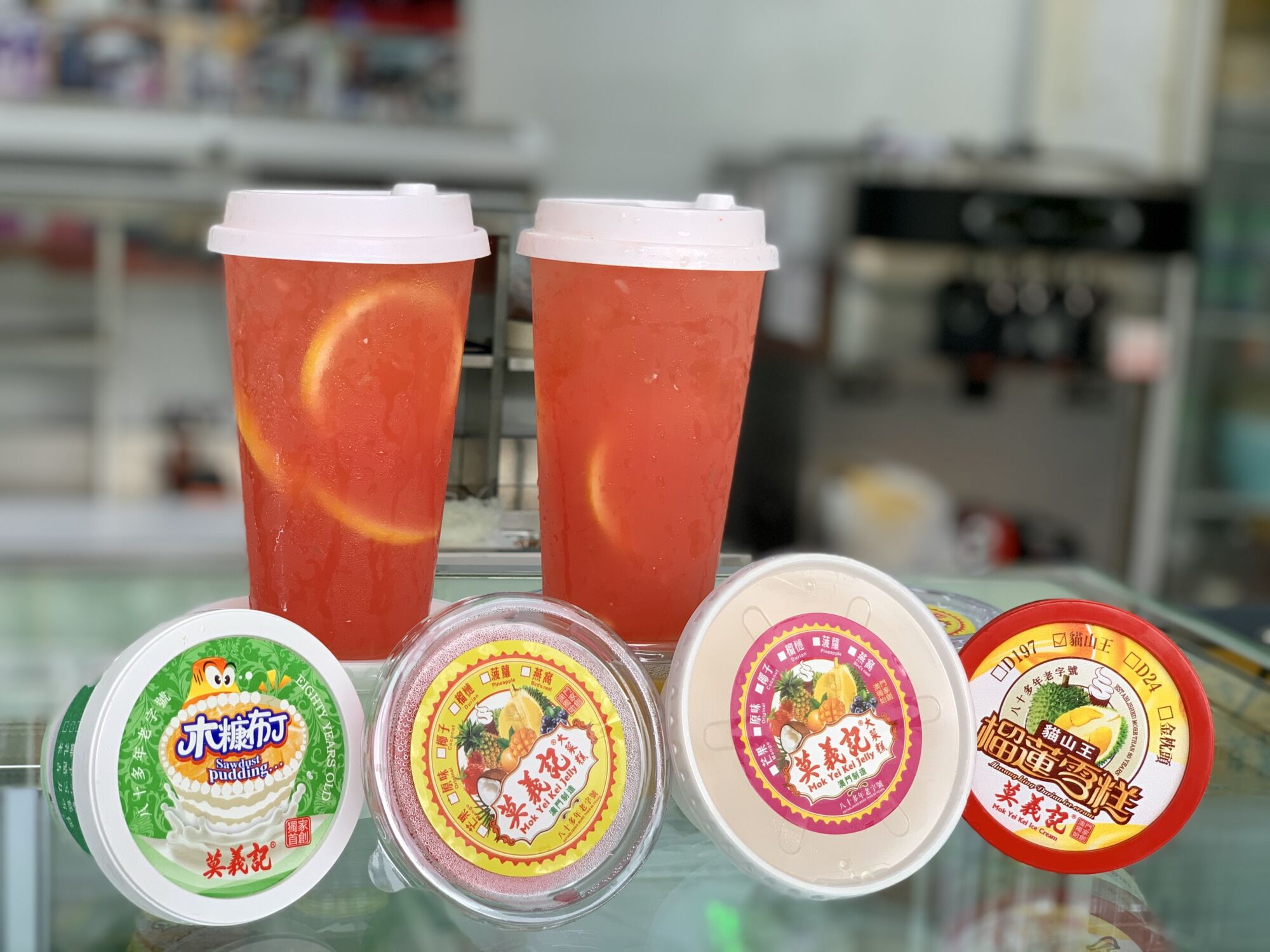 Gelatina Mok Yi Kei
If you smell durian in the air when walking in Rua do Cunha–Taipa Village–it's most likely coming from Gelatina Musang Mok Yi Kei. This shop sells agar desserts, serradura or sawdust pudding, and ice cream. Using the creamiest and most expensive type of durian, the Musang King durian ice cream is their most popular dessert.
You either love or hate durian, but the crowds attest to the enduring popularity of this bestseller. It's a very popular spot to get durian items from, especially amongst tourists but also locals who love this exotic fruit.
Gelatina Mok Yi Kei 9A Rua do Cunha, Taipa, +853 6669 5194
Also read: Mok Yi Kei: A Cornerstone of Streetfood Culture in Macau
Also read: Macau's Best Street Food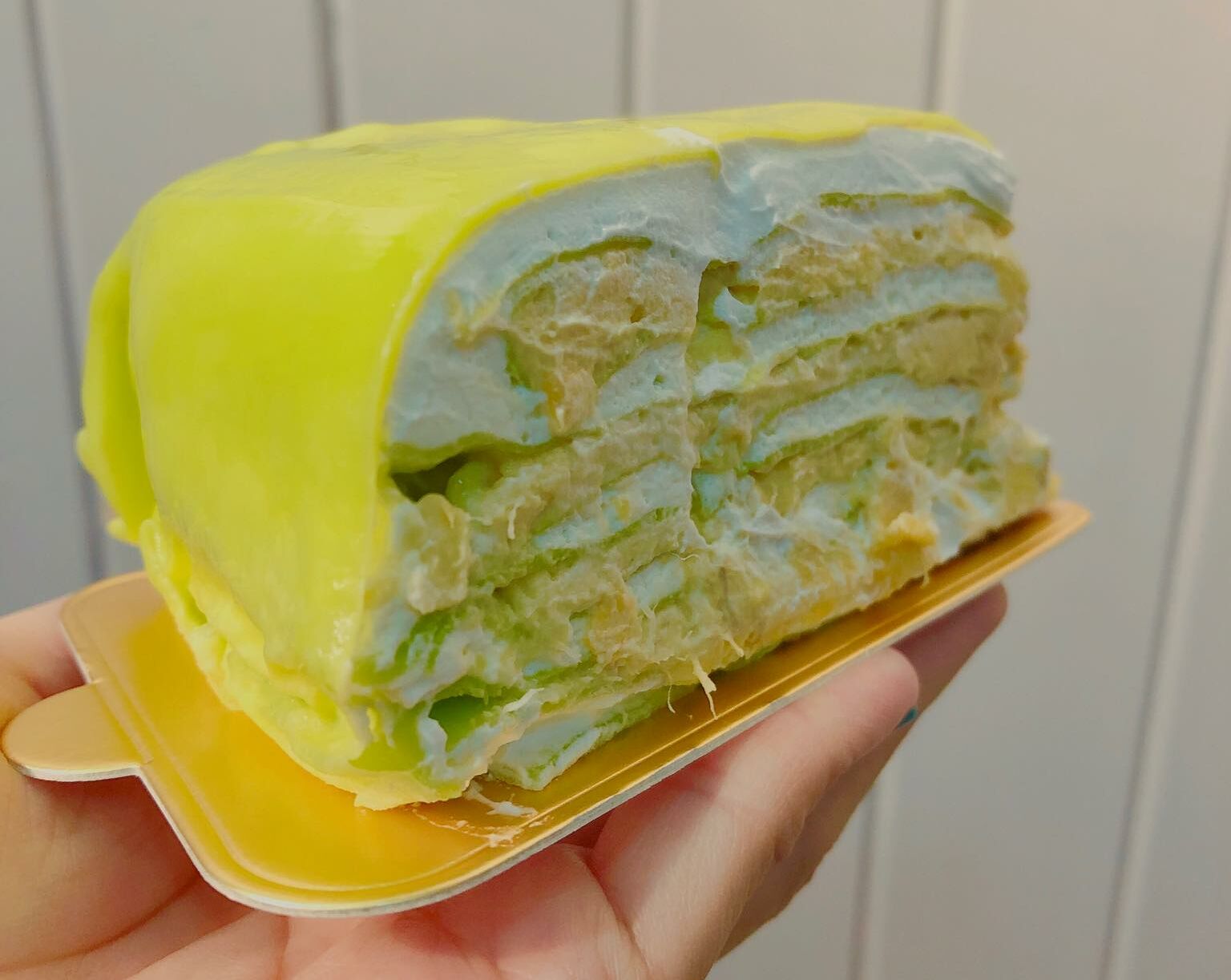 Memory Lane
For a memorable durian experience, come down to this petite durian heaven at Memory Lane that uses the popular D24 durian and Musang King for their desserts and snacks. You will definitely be spoilt for choice, from traditional hot and cold desserts to snow mountain, ice cream, cake slices, and more. We like and were amazed by their 3D mini durian cake, durian dessert soup, and layered durian cake and mochi. If that's not enough durian for you, try their afternoon tea set or valued durian set with a variety of desserts and bites to choose from.
They also sell healthy desserts such as rose sea coconut soup that is said to be good for your skin, whole cakes that can also be customized to your liking, smoothies, soft served ice cream, waffles, Malaysian and Thai lunch, and dinner sets, and a lot more. Also become a member by simply dining for MOP $50, like their Facebook page, and share your experience. This will earn you stamps for each visit and after 10 stamps, you'll receive a MOP $50 gift certificate!
Memory Lane 5A Rua dos Cavaleiros, Macau +853 2852 7661 www.facebook.com/memory.lane.mo
This article was originally written by Bel Faustino in 2018 and updated by Leonor Sá Machado in November 2020.
Tags
Related Posts