If you're ruled by your stomach like us, you've probably got some trips – and dishes – planned that you're going to try and experience in the next few years. Well, we might have a few to add that list. From five star restaurants to flavorsome street food, follow your nose to these Asian cities and try some of these recommended restaurants and markets for some fabulous unmissable food.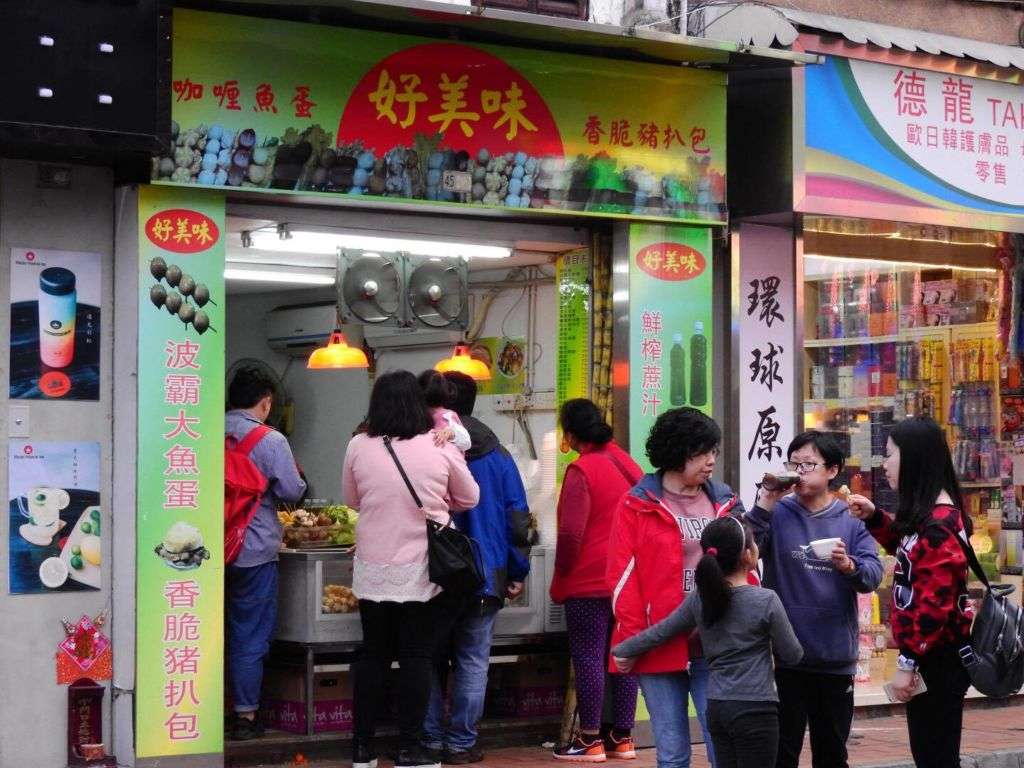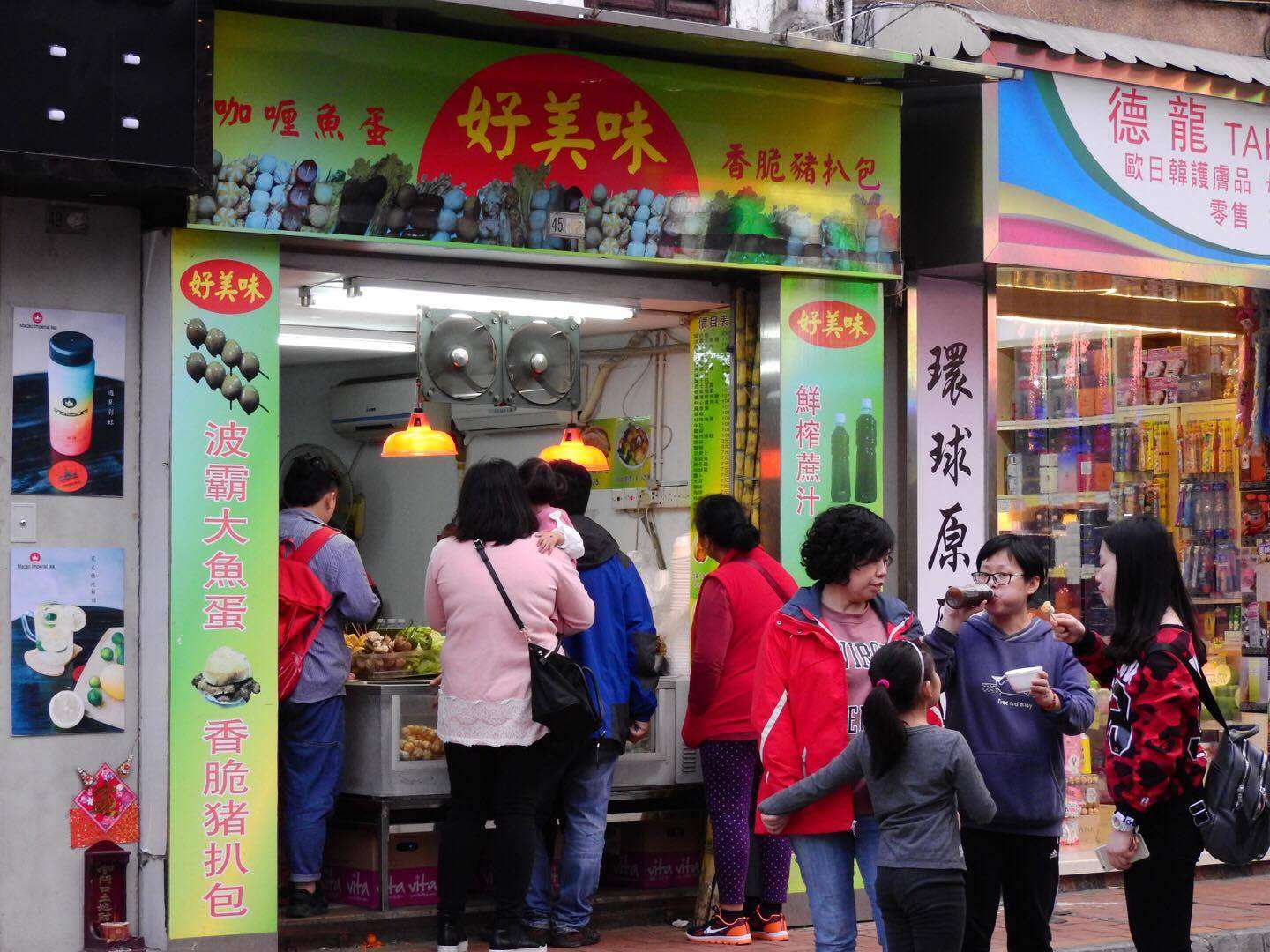 Macau
The path that to culinary greatness actually begins on our doorstep. UNESCO labeled Macau as a 'creative city of gastronomy' this year and, with five two-Michelin-starred eateries and two three-starred (as per the Hong Kong and Macau Michelin guide) it's easy to see why. One of this year's most unforgettable culinary experiences was Maestro Umberto Bombana's Sunday lunch which saw world-class chefs working on a star-studded menu for Macau locals. Check out our Macau city guide for a comprehensive lowdown on where you can sample some of the best cuisines Macau has to offer.
If you want to eat like a local, you can't miss Macanese fish balls, which are small tasty circular globs of fish, lobster or meat which are sold by street sellers on sticks or in bowls of soup and make for a quick and punchy snack to keep you going while you explore Macau on foot. Senado Square is a food hotspot which can't be missed. There are food stalls offering everything from chicken legs to Arabian kebabs! The best way to experience the local delights of Macau is by exploring it for yourself on foot.
Senado Square Largo do Senado, Macau
Taiwan
Traditional Taiwanese food is somewhat similar to traditional Macanese cuisine, with the market streets filled with familiar fragrance as well. Street sellers offer buns and 'iron' black eggs, which can be found in Macau also. Taiwan's night markets are world famous and have withstood many different financial and political waves. Follow the sweet aromas that fill the night sky and join locals, celebrities and politicians alike for some xiao chi – small bites that are slightly like Taiwanese tapas. Linjiang-Tonghua Night Market is a small market, but one of the best – it is maybe the only place in the world where you can buy a scrumptious lean steak on the side of the road. If pig is more your thing, head to Gongguan Night Market, which offers fatty pork belly cuts – the extra walking will make you earn it! Raoh St night market (see above image) is a locally-loved market, where residents perch on plastic stools to eat snacks like stinky tofu or thick oyster noodles. The night markets are a sociable place, so get some xiao chi, take a seat and enjoy!
For a taste of innovative Taiwanese cuisine, we love Taïrroir in Taiwan. Head Chef Kai, worked in Guy Savoy before returning to his hometown to open his own restaurant which showcases the best indigenous produce with contemporary twists. For a special insight into modern Taiwanese culinary creativity, with an impressive decor to match, head to Taïrroir. Looking for somewhere to stay? we loved staying here.
Linjiang-Tonghua Night Market Linjiang St., Da'an Dist., Taipei City 106, Taiwan
Gongguan Night Market Section 4, Roosevelt Rd, Da'an District, Taipei City, Taiwan 100
Raoh St Night Market Raohe Street, Songshan District, Taipei City, Taiwan 105
Taïrroir 6F, 299, Lequn 3rd Road, Zhongshan, Táiběi, 110, +886 2 8501 5500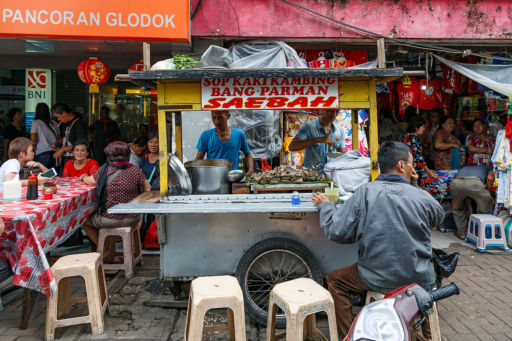 Bali
While there is more to Indonesia than Bali, Bali is still one of the most popular tourist spots in Asia, and it has a wonderful culture and great food. Fusing influences from Chinese, Indian and other regional Indonesian gastronomy, Balinese cuisine features an aromatic and tasty assortment of spices, blended with the fresh vegetables, meat and fish. Night markets, warungs (food stands), and fruit vendors sell local delicacies all around the island, but for a failsafe concentrated selection of good food, head to Badung market. The aromas of Balinese spices will hit you as you arrive, with locals selling satay skewers and rice cakes charcoaled on makeshift grills around the area. Try their local version of suckling pig, Bali's signature dish Nasi Campur, or Tipat (rice cake cooked in coconut leaves served with peanut sauce). Don't miss Kumbasari market next door for some great souvenir shopping as well.
Sanur Night Market is also a great gastronomic and sensory delight, with more variety than you can shake a stick at. There are sweet and savory delights, all kinds of curries, pancakes, egg rolls and more. For something more high end and unique try the dining at the exotic Hoshinoya in Ubud, which creatively fuses Balinese and Japanese cuisines. There are gazebos and a main terraced dining area all surrounded by lush forestry, and the dishes are full of creativity – they use local ingredients and spices while incorporating Japanese cookery techniques. For accommodation, try the idyllic Hoshinoya Bali, which is a tranquil villa wonderland surrounded by cascading water set near a sacred local river. Or check out some of our other recommended resorts here.
Badung Market Jl. Sulawesi No. 1, Dangin Puri Kangin, Denpasar Barat, Dauh Puri Kangin, Denpasar Bar, Kota Denpasar, Bali 80233, Indonesia
Sanur Night Market No.2, Sel., Jl. Pungutan, Sanur, Denpasar Sel., Kota Denpasar, Bali 80228, Indonesia
Hoshinoya Dining, Hoshinoya, Br. Pengembungan, Desa Pejeng Kangin, Kecamatan Tampaksiring, Gianyar 80552, Bali, Indonesia, +00 81 50 3786 1144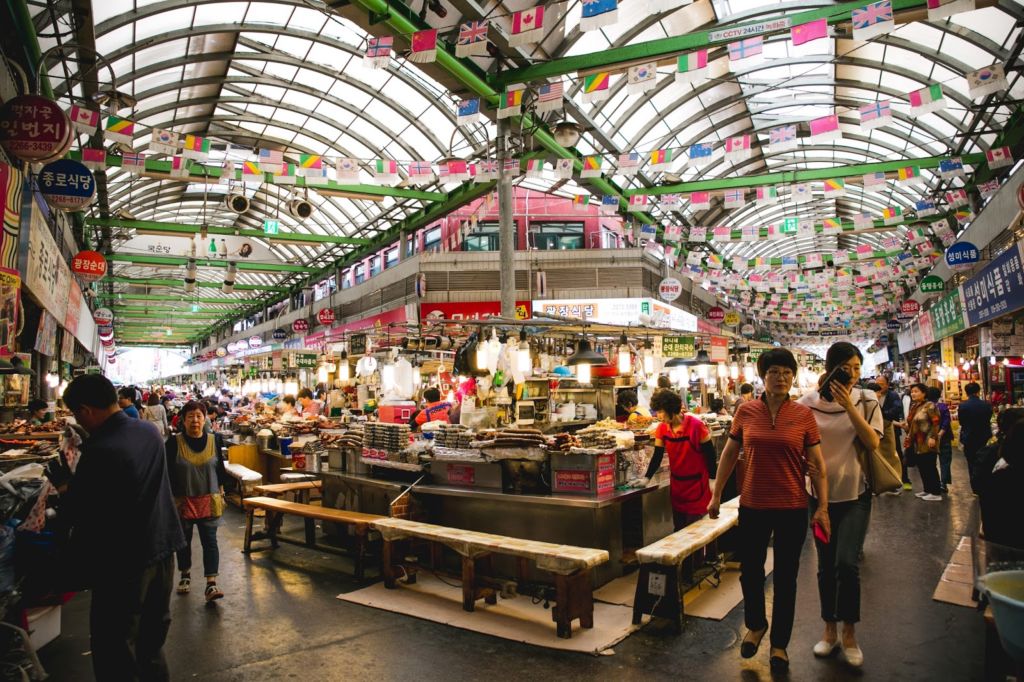 Seoul
Korean food has been made infamous by the kimchi culture that has taken the world by storm. Millenials can't get enough of kimchi, and neither can we. A trip to Seoul would not be complete without a trip to Myeongdong, the city's major shopping and food districts where the streets are lined with local gems to try. From egg rolls to cheese lobster rolls, with a whole array of exquisite but cheap snacks, you will never be left hungry or unsatisfied in this buzzing district. No trip would be complete without a trip to Gwangjang Market, where stall owners usher you to sit down and try to feed you authentic delicacies until your stomach can take no more! If you're brave enough, try some Gimbap, Korean sushi, or dumplings without checking what ingredients they house within. Whatever you try we guarantee that you will be pleasantly surprised! Check out our more in-depth foodie guide to Seoul if you want to find out more about these fragrant markets.
If you're looking for something more substantial head to Tosokchon Samgyetang in Bukchon Hanok Village, an area that is also a must-see for its preserved and protected hanok houses (traditional Korean architecture dating back to the 14th century). As much as we can assure you that this restaurant is one of the best and most popular ones in Seoul, nothing demonstrates this better than the huge queues that snake around the block in the summertime, with locals looking to get their fix of healthy stuffed chicken Samgyetang (above image). Looking to do more than eat on your trip to Seoul? Here is our perfect weekend Seoul itinerary.
Myeongdong Myeong-dong, Jung-gu, Seoul, South Korea
Tosokchon Samgyetang 5 Jahamun-ro 5-gil, Jongno-gu, tosokchon.com
Bangkok
Thai food is aromatic, fragrantly coconutty and lovely all-around. Bangkok can seem hectic and overwhelming at times, but that is part of the charm. The crazy bustle of Koh San Road (the city's infamous party street) spills into the rest of the town in the early hours of the morning. You can find street-style pad thai and delicious banana pancakes any time and, if your stomach is strong enough, you will leave satisfied and hungry for more. Though filled with tourist traps set up for the stag do's looking for a laugh and the clichéd traveler looking to find themselves, the city is not without culinary mastery.
80/20bkk is one of the most innovative and exciting restaurants in the city awarded a Michelin plate. It is a collaborative kitchen whereby four young chefs invent new takes of luxury dishes, like beef tartar for example, and the extensive cocktail list mixes traditional Thai spirits with exciting new flavors. In the hippest of neighborhoods, Talad Noi, this is a great place to start a night in Bangkok on the path slightly less traveled. You can also read our guide here to the best rooftop bars in Bangkok if you feel like catching the sunset before heading out for dinner.
80/20bkk 1054, 1052 Charoen Krung Rd, Bang Rak, Bangkok 10500, Thailand, +66 99 118 2200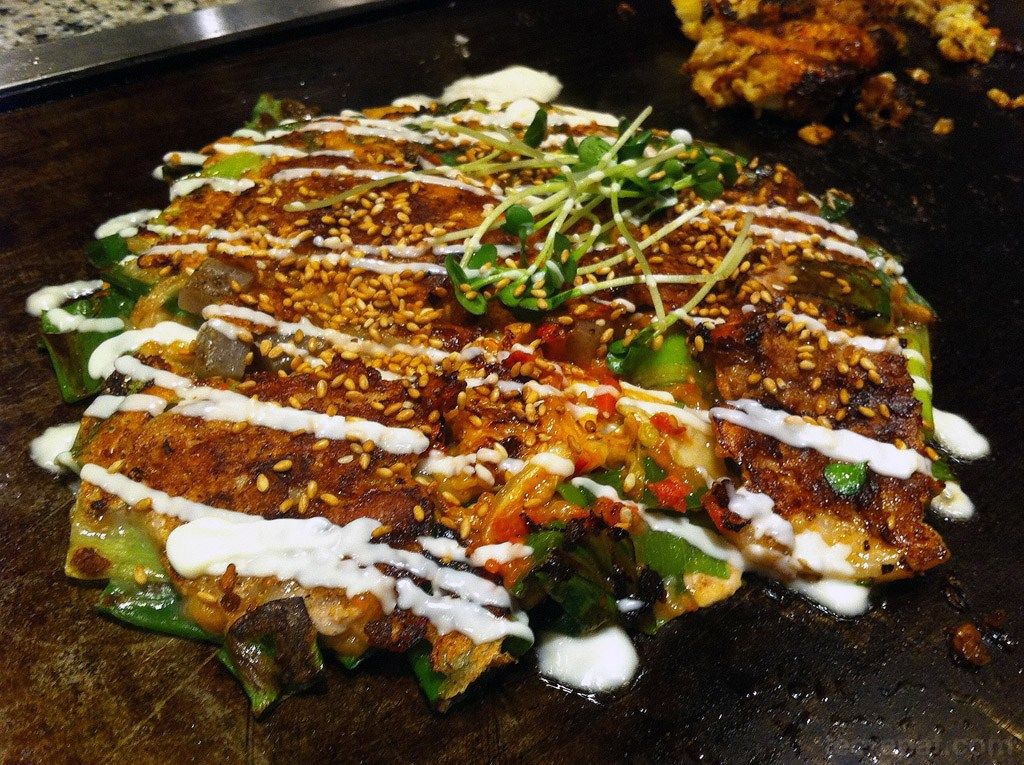 Tokyo
Japanese food is some of the leanest and freshes in the country, and while you of course just have to try the sushi there, Tokyo has a lot more to offer than just the scrumptious rice and fish rolls. Shushi, Yakitori (grilled chicken skewers) and Okonomiyaki (savoury pancakes) are all on the must-try list for a trip to Japan (and can be found for very cheap in most subway and train stations in Tokyo) but what we really love in Tokyo is authentic ramen and soba noodles (buckwheat flour noodles).
A must visit for any foodie fanatics is the Nakamise Market, decorated with lanterns and lights as it leads to the popular Sensoji Temple. Despite it being very uncommon to eat while walking in Japan, people walking up and down this street munching on mochi (pounded rice) or taiyaki (fish-shaped waffles filled with red bean). Try an abundance of sweet and savory treats as you explore and photograph this charming Temple area.
Another interesting market is Ameya-Yokochō, which roughly translates to 'Candy Sellers Alley', which is famous for selling black market sweet potatoes and sugar after World War II. This vibrant market embodies everything that the wider world has come to know and love about Japanese culture, and amidst the deals on clothes, trainers and basically anything your heart desires, you can also find restaurants that still cook with sweet potato recipes if you need refueling.
Tsuta – Japanese Soba Noodles was the first ramen restaurant in the world to be awarded a Michelin star, taking what is otherwise thought of as a fast food meal to an internationally recognized art. Just three years after opening the restaurant, Chef Onishi Yuki was awarded the 2015 Saint Grail of gastronomy for his tremendous talent, but don't take our word for it, try it for yourself!
Nakamise Market Japan 〒111-0032 Tokyo, 台東区 Asakusa, 1−36-3
Ameya-Yokochō Japan 〒110-0005 Tokyo, 台東区上野4丁目
Tsuta, Japanese Soba Noodles Japan 〒170-0002 Tokyo, Toshima, Sugamo, 1 Chome−14−1, +81 3-3943-1007
Tags
Related Posts