May is perfect to enjoy lots of cultural events, since it's the "Arts' Month" and there is something artsy to do around every corner of the city. Keep reading to find out what Macau has in store for you these next few weeks with exhibitions, fairs and other events galore!
(Featured image above)
The Macao Arts Festival dramatically lights up the city every early summer, bringing together theatre, dance, music, circus, multimedia and visual arts in an artistic panorama of events. A mix of local, regional and international performers from various regions and countries around the world presents diverse programmes, including Cantonese Opera, Western classical and modern music, Chinese music and drama, Macanese drama, and a host of exciting artistic experiences enjoyed by enthusiastic multicultural audiences for an entire month. The icing on the cake is that several performances are hosted by some of Macau's enchanting and atmospheric UNESCO-listed World Heritage sites.
This year's Macao Arts Festival, themed "a tribute to the classics", opens with "Vertikal". Ten dancers supported by ropes appear to change their focus of gravity from the horizontal to the vertical and dash up walls, while during other moments they perform dance movements to contemporary music when suspended from a height. Another Festival highlight is the dance show "Rain", which returns to Macao 18 years after its debut. Additionally during the Festival, the 120th anniversary of the birth of Chinese novelist, Lao She, is marked by performance of "Mr Ma and Son", a dramatisation of his novel of the same name. The narrative brings together Beijing-style wit and English humor.
When: May 3–June 2, 2019
Where: Macao Cultural Centre, Iao Hon Market Garden, Macao Conservatory, Old Court Building, Alegria Cinema
How much: MOP $100–180 per person depending on the show
Check out more updates on their website or MGTO's, or call +853 2836 6866, +853 2855 5555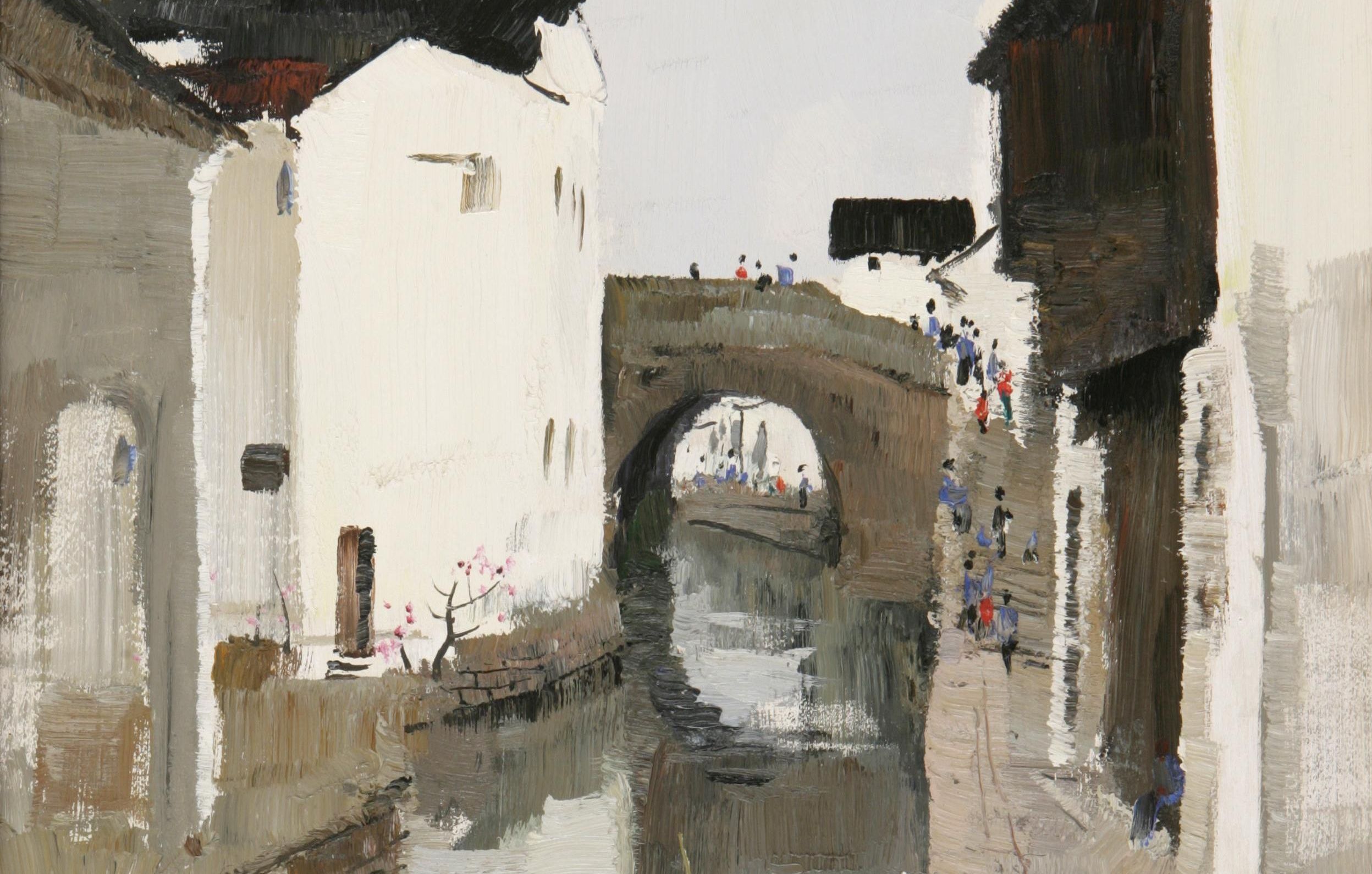 The "Beauty in the New Era" exhibition, to be held from May 4 to July 28, features nearly 90 masterpieces by various contemporary masters from the collection of the National Art Museum of China, including masterpieces by Qi Baishi, Zhang Daqian, Xu Beihong, Liu Haisu, Lin Fengmian, Fu Baoshi, Li Keran, among others, providing a comprehensive overview of the development of Chinese art over the past hundred years. This summer, "Art Macao" will bring an immersive cultural atmosphere with the entire city as an art gallery and as art gardens.
In June, the mega event's highlight "Art Macao: International Art Exhibition" will kick off at the main exhibition venue–Macao Museum of Art–while exhibitions organized by various hotels and integrated resorts, foreign consulates will also be held successively. The mega event also features large-scale concerts by the Macao Orchestra and the Macao Chinese Orchestra, signature programmes of the Macao Cultural Centre, Visual Arts Exhibitions of Macao Higher Education Institutions, International Youth Music Festival, International Youth Dance Festival and International Youth Drama Festival, aiming to develop the city into a world-class exchange platform for culture and arts and celebrating an unforgettable artistic summer with residents and tourists.
When: May 4–July 28, 2019
Where: Macao Museum of Art, Avenida Xian Xing Hai, NAPE, Macau
How much: Free admission
For more information, call +853 8791 9814, email [email protected] or visit Art Macao's website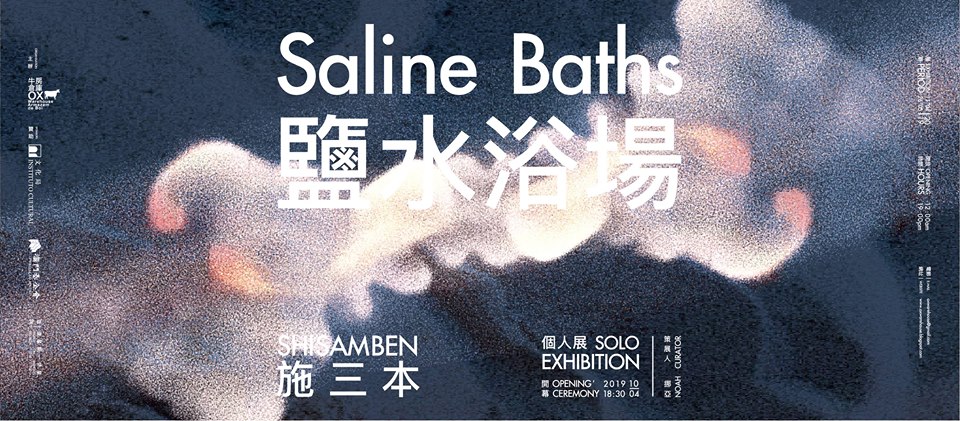 Samben said: "When I closely examine human nature, I'll only feel disappointment. But when I look around at the kaleidoscope of human behaviour, the world becomes interesting again."
Saline means saltwater, it can be water from the sea and also the solution that maintains the function of our body cells. Saline is mild, gentle and boring. The artist puts himself into a mechanism like saline, observes and distills the kaleidoscope of human being. A "bath" is a reverse of that particular day's dispiriting in private. A place to "bath" contains intimacy among strangers and a willful revealing of oneself. The concepts of being private and being public are intricately intertwined and being calculated, just like when the artist is producing his personal work.
Ox Warehouse invited Mainland video artist Samben to participate in a residency project in Macau. Samben's works had been exhibited in Shenzhen, Hangzhou, Beijing, Germany and Switzerland. Born in a seaside town, Samben chose "Saline Bath" as the theme for this project. Based on his past animation videos, he tried to showcase this kind of intimate or ambiguous thoughts with elusive visuals, hoping to provide some other insights into the dilemma between common philosophical considerations and people's actual life.
When: April 11–May 26, 2019
Where: Post-Ox Warehouse Experimental Site, 15 R. do Volong, Macau
How much: Free admission
For more information, call +853 28530026, send an email to [email protected] or check the event's Facebook page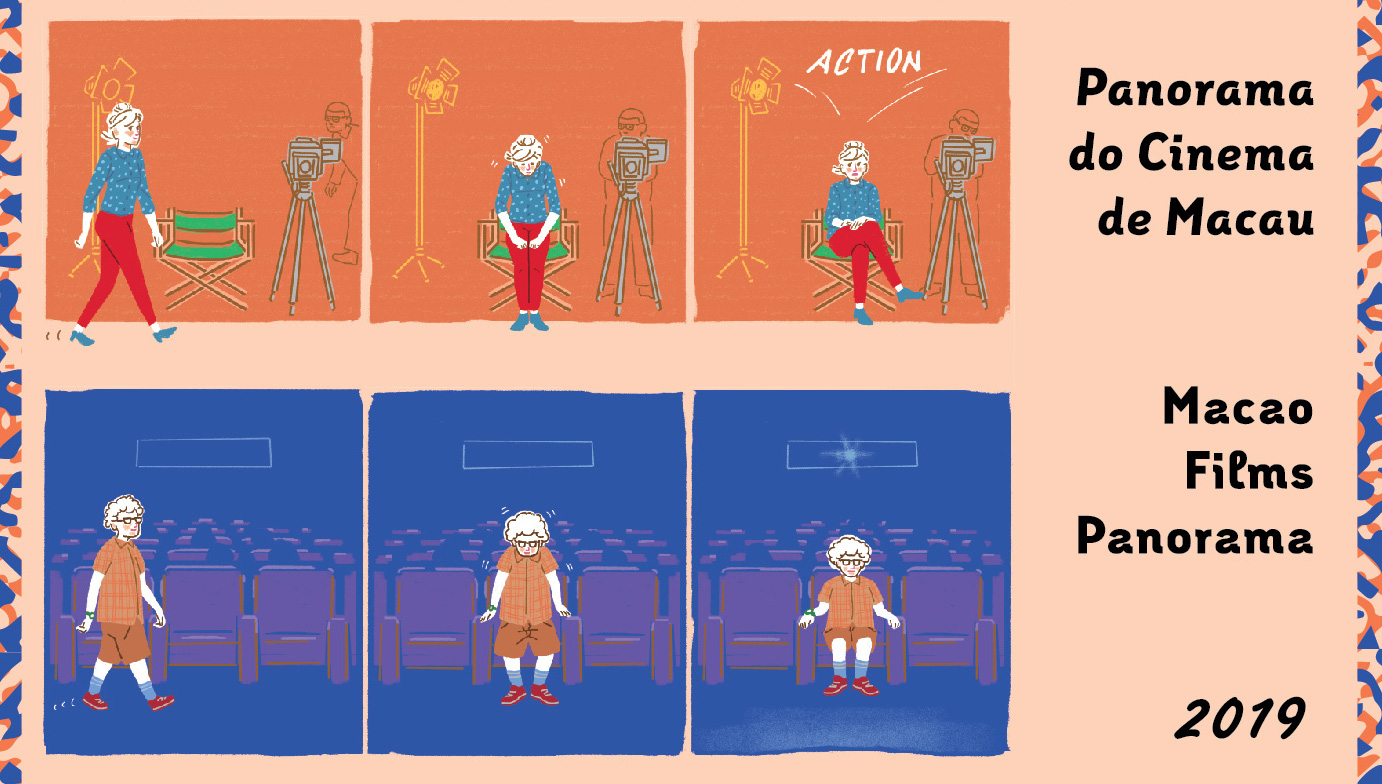 Cinematheque Passion once again presents "Macao Films Panorama", the most important local film festival, showcasing Macau-produced features, documentaries, shorts and animations, from May 17 to 31. The Cinematheque aspires to preserve and present local films. After calling local and overseas creatives for the "Comedy Shorts Panorama" shorts competition in April they have selected some of the works to open this year's "Macao Films Panorama", the best of which will be awarded on the same night.
The opening gala films features four remarkable works from Macau, mainland China, Hong Kong and Taiwan. They were selected by invited film festival curators for the grand open the festival. Local filmmaker Peeko Wong's G.D.P.: Grandmas' Dangerous Project follows three elderly ladies' hilarious mission to ensure their future. Created by Hong Kong director Leung-Chuen Yeung, The Bridge reveals a family's secrets. Chinese director Er-zhuo Wang traces the present everyday life of an idealistic student from the 1980s in Mother Eden. In Grandma's Farting Scooter, Taiwanese filmmaker Chuan Yang Li narrates a delightful adventure of a granny and her granddaughter.
When: May 17–31, 2019
Where: Cinematheque Passion, 13 Travessa da Paixão, Macau
How much: Each ticket costs MOP $60
Full-time students and senior citizens age 65 or above can enjoy 50% discount. Each purchase of 10 regular tickets or more can also enjoy 20% discount
For more information, call +853 2852 2585 or browse through their website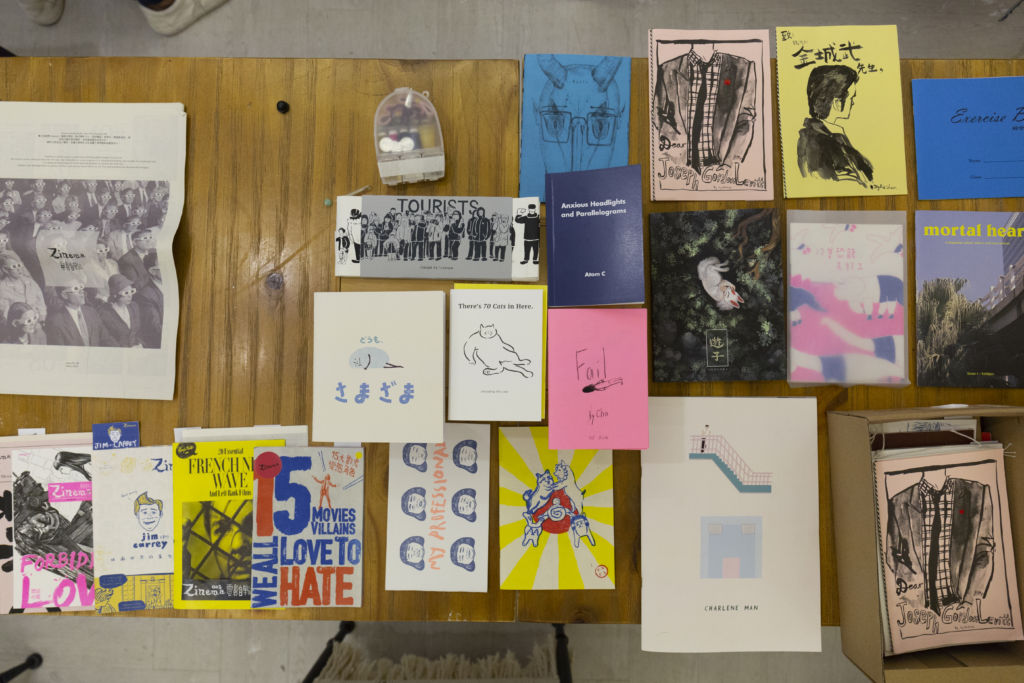 The trend of zine production has popped up dramatically in Hong Kong these past few years. Its presentation is beyond imagination in terms of content, format and materials, overwhelming a lot of fans. The development of risograph techniques has also fostered the boundless creativity of zinesters, designers and illustrators without restrictions.
This trend has now popped up in Macau! If you are interested in publishing your own booklets and learn more about risograph printing from the zinesters, join the sharing sessions and workshops during May and June. Ranee Ng (Zinecoop, Hong Kong) will moderate the first sharing conversation with Forrest Lau (Zinecoop, from Hong Kong) and CK (Design Studio Something Moon, from Macau) at Taipa Village Art Space. The Risograph and ZINE explosion in Hong Kong sharing session features Ranee Ng (Zinecoop, Hong Kong) as a moderator and people from (Flip and Roll Press, Hong Kong) dotdotdot studio will be speaking too.
In June, Beatrix Pang (Small Tune Press, from Hong Kong) moderates a discussion between Jess Lau (To Kwa Wan Zine Paper, from Hong Kong), Angel Pang (Community Characters, Hong Kong) and Cora Si (Inner Harbour Zine, from Macau), allowing the audience to understand how zines are simultaneously an art form and a way to publish individual work in a creative, simple and money-saving method. There is also a workshop on how to do your own zine publication, scheduled for the end of the month. Risograph Mini Zine Workshop is tutored by OOC risograph and design studio (Macau) and it takes place at their atelier.
When: May 4–June 29, 2019
Where: Taipa Village Art Space, 10 Rua dos Clérigos, Taipa Village
Risograph workshop – OOC Risograph and Design Studio, Macau Design Center, 5 Travessa da Fábrica, Macau
How much: Free admission for all events, excluding the workshop (TBA)
For more information, call +853 2857 6116, +853 2857 6118, send an email to [email protected] or check the event's website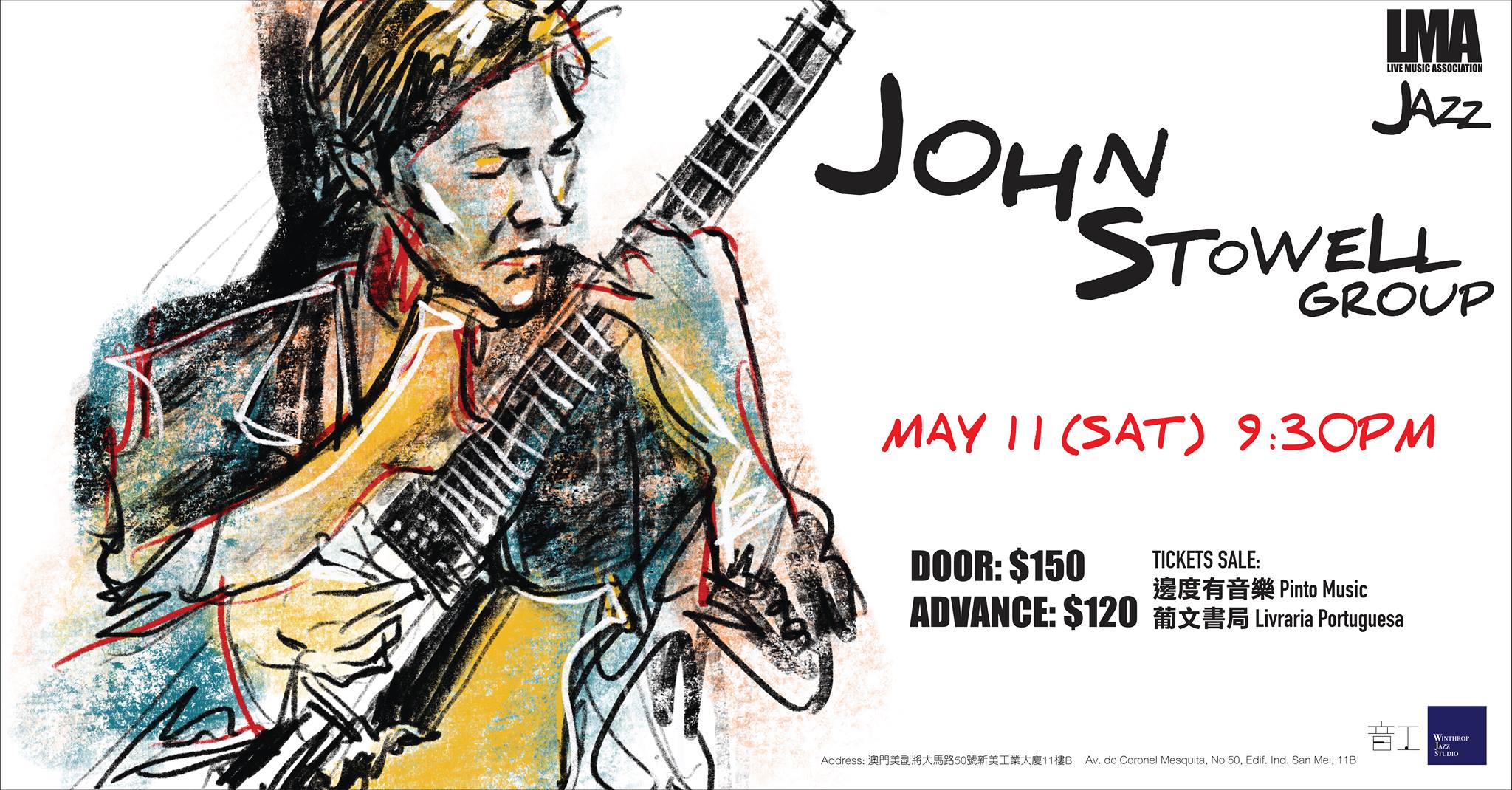 John Stowell is a unique jazz guitarist influenced as much by pianists and horn players as he is by guitarists. His original take on harmony, chords and improvisation sets him apart. He has taught internationally for over 40 years in every educational setting. His clinics are informal, hands-on and informative. In addition to music theory and guidelines for improvisation, John shares his professional experience with the business of music.
Stowell began his successful career in the early 1970's with private study with guitarist Linc Chamberland and pianist John Mehegan. Both men were valuable mentors to John, allowing him to play with them as he progressed in his development. Several years later he met bassist David Friesen in New York City, and they formed a duo that recorded and toured prolifically for seven years, with performances in the United States, Canada, Europe and Australia. In 1983, John and David joined flutist Paul Horn and Paul's son Robin Horn (on drums) for a historic tour of the Soviet Union. This was the first time in forty years that an American jazz group had been invited to play public performances in Russia. In 1993, 1995, 1998 and 2012 John returned to Russia, playing in numerous cities. His two sold-out performances in Kursk may have been the first appearances there by an American jazz musician.
When: 9:30pm, Saturday, May 11, 2019
Where: Live Music Association, 11B San Mei Industrial Building, 50 Avenida do Coronel Mesquita, Macau
How much: MOP $120 (advance), MOP $150 (at the door)
To know more about the artist, browse through his page and check the event's Facebook page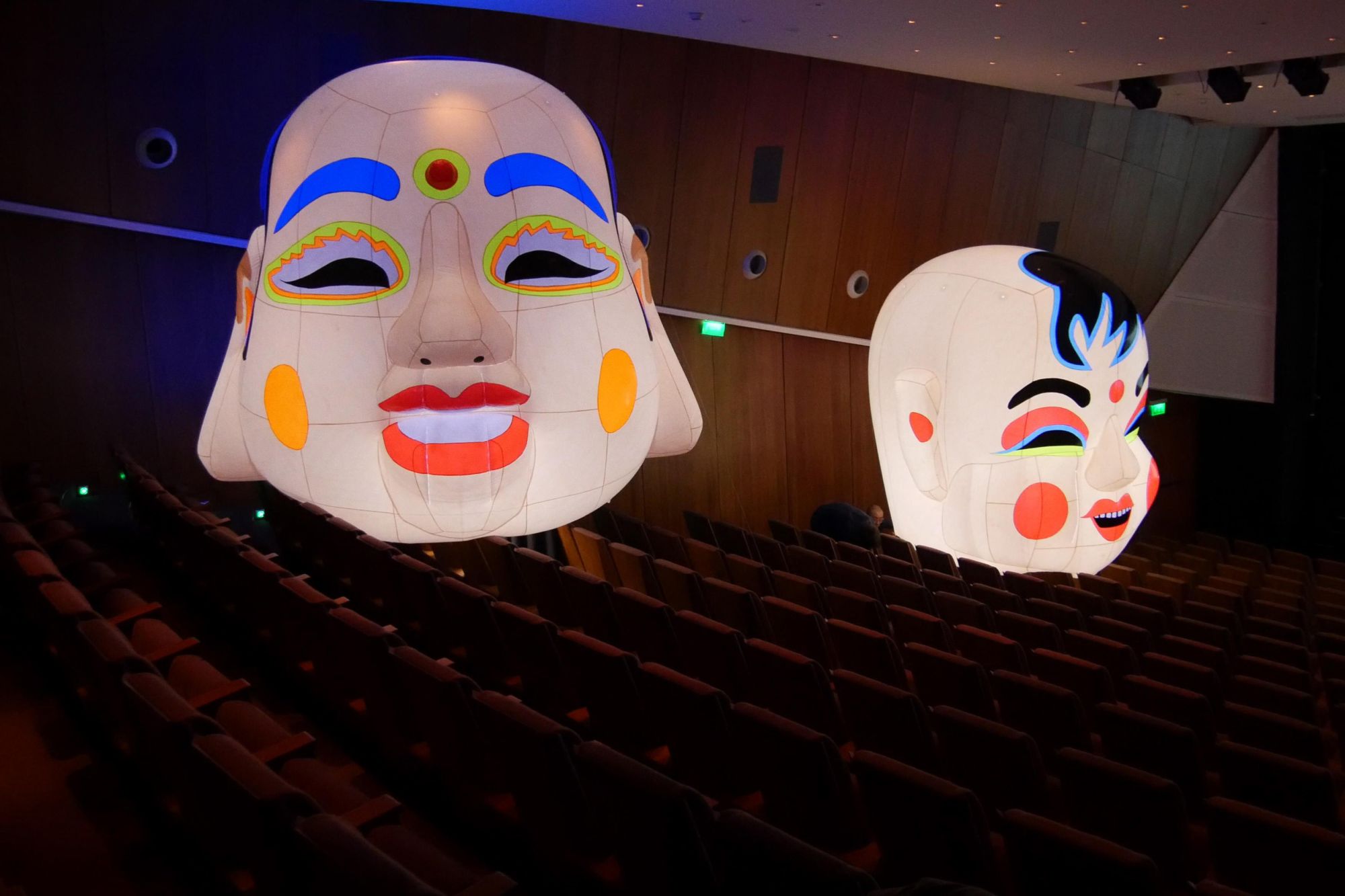 "Art Macao", a five-month mega international arts and culture event, will be held this summer. From June to October, this grand cultural and artistic festival features a series of artistic events, including a number of international art exhibitions, performances, international youth festivals and visual arts exhibitions of Macau higher education institutions, which form an arts festival of unprecedented scale and offer a new artistic and cultural experience to residents and tourists.
Under the patronage of the Secretariat for Social Affairs and Culture of the Macao Special Administrative Region Government, "Art Macao" is organized by the Cultural Affairs Bureau and the Macau Government Tourism Office and co-organized by the Education and Youth Affairs Bureau and the Higher Education Bureau, featuring highlights such as the "Art Macao: International Art Exhibition" organized in collaboration with several hotels and integrated resorts, and foreign consulates, highlights of the concert season by the Macao Orchestra and the Macao Chinese Orchestra, signature programmes of the Macao Cultural Centre, the International Youth Dance Festival, the International Youth Music Festival, the International Youth Drama Festival and "Growing with the SAR" Activity Series for the 20th Anniversary of the Establishment of the Macau Special Administrative Region – Visual Arts Exhibitions of Macao Higher Education Institutions. The event features a total of 31 programmes, including 18 exhibitions and 10 large-scale performances, which will be held in 33 venues throughout the city.
When: June 6–October 10, 2019
Where: Lou Lim Ieoc Garden, St. Paul Ruins, Macao Museum, Sofitel Macau At Ponte 16, Mount Fortress, St. Dominic's Square, Senado Square, Old Court Building, Anim'Arte Nam Van, and many other venues
How much: Free admission for most activities
For tickets and details, visit the event's website and Facebook page
Tags
Related Posts