Taipa Village is without a doubt one of the main creative hubs in Macau – it's a quaint charming area with lots to do and see. Although it's a relatively small area, there is a great selection of restaurants and shops here, and there are always events taking place and new things to discover. Since you might not have the time or patience to explore every nook and cranny, we've created a guide to the best things and activities to do around Taipa Village this fall.
Soul-soothing Stroll
Autumn is perfect weather to take a stroll, and Taipa Village is the best place to do it. Wander around the area which is peppered with history and gorgeous old buildings, charming temples and tempting street food spots. Not only is a nice relaxing walk good for your health, but it is also the best way to spot new things. Make sure to take your time and don't miss the narrow alleyways – Taipa Village has a lot of hidden gems! If you don't want to be so spontaneous, plan ahead and visit the Taipa Village page and choose one of the suggested walking routes.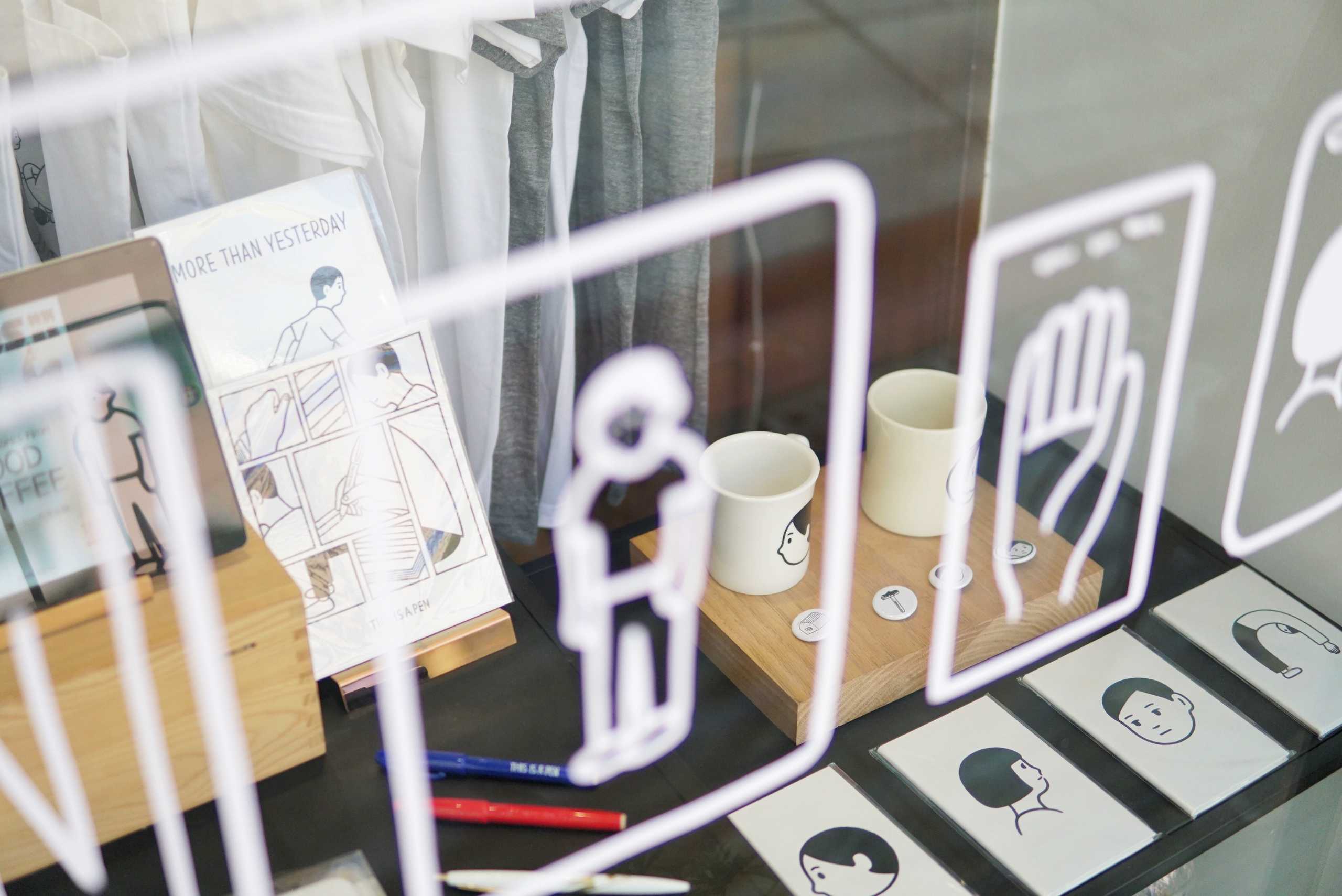 Japanese illustrator Noritake at Quarter Square cafe
Noritake is a Japanese illustrator working in advertising, publishing and fashion industry. He also creates prints, notebooks, t-shirts and has a recognizable popular style that has spawned successful merchandise lines and has become somewhat of a phenomenon. Noritake has collaborated with brands such as New Balance and Monocle and has been featured in reputable Japanese magazines. In his art, Noritake reflects the wisdom of "less is more". His illustrations, filled with mesmerizing purity and simplicity, are not only fun to look at, but also make for trendy accessories. T-shirts, mugs, as well as Noritake art and more, will be in Quarter Square until October 31.
Quarter Square is also one of the best spots in the Village for coffee lovers (and pretty stylish too!). So grab a cup of hot caffeine or chai and explore the venue – or spot Copper the French bulldog if you are lucky and he is not sleeping.
Quarter Square 89 Largo Maia de Magalhães, Taipa Village
Opening hours: 11:00am–7:30pm, Monday–Saturday; 12:00pm–7:30pm, Sunday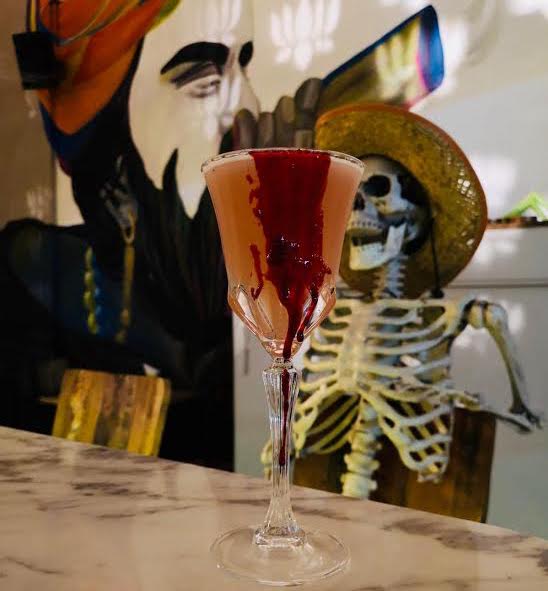 Signature Cocktails in Goa Nights
Goa Nights' head mixologist Chetan Gangan recently received the "Most innovative bartender" award, and their team is already working on upgrading their bar menu with some new peculiar creations. You can expect the new cocktails to be as brilliant as the classics that made them so popular in the first place. It has a great India-inspired interior. Try asking the bartender if they have anything new so you can sample that cocktail before everybody else in town.
Also, if you already have your Halloween costume prepared, visit the bar on October 31st to celebrate where other vampires and zombies and costumed guests will come out in force. Rumour is Goa Nights crew is planning something funky for the special scary night.
Goa Nights 118 Rua Correia da Silva, Taipa
Opening hours: 6:00pm–1:00am, Tuesday–Friday; 12:00pm–4:00pm, 6:00pm–1:00am, Saturday–Sunday

Fine Dining at Tapas de Portugal
Feel like indulging in some fine gastronomy? Visit Tapas de Portugal from the renowned chef Antonio Coelho. Our top-picks are Pasteis de Bacalhau (Fried Codfish Balls), Empadas de Leitão (Suckling Pig Meat Pies) and "Pincho" de Lulas (Squid Skewers). Try them with a glass of Portuguese vino verde. Compliment the chef if you see him on the way out, as Antonio quite often sits outside his famous homonymous restaurant, taking in the fresh air of Taipa Village.
We strongly recommend getting a table on their cozy terrace, before the cold arrives. It's a great way to enjoy these fresh autumn evenings and observe Taipa Village from a different, charming angle.
Tapas de Portugal Rua dos Clerigos No.9 Taipa, +853 2857 6626, www.facebook.com/tapasdeportugal
Opening hours: 12pm–2am, Monday–Sunday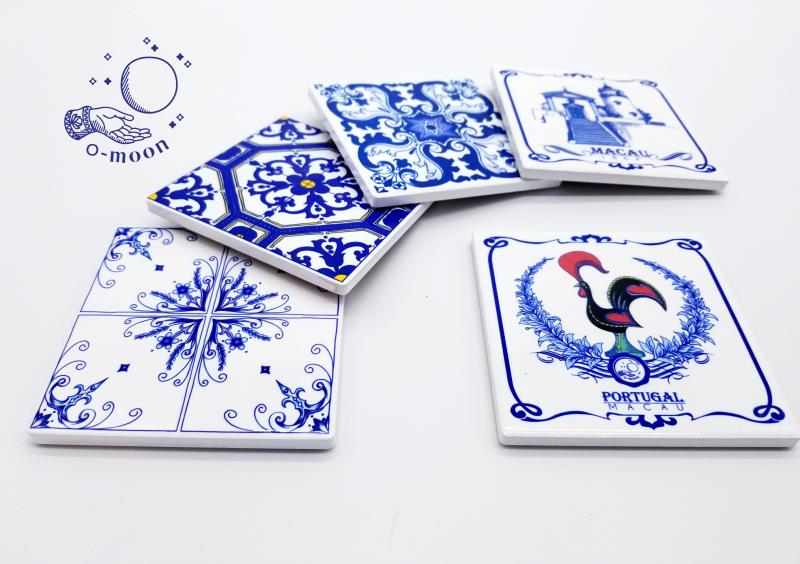 Retail Therapy at O-moon 
This stylish new kid on the block is your best option for Macau souvenirs which are artistic and unique. From magnets to power banks, many items come artfully decorated with Macau's Azulejo patterns (the beautiful painted tin-glazed ceramic tiles that cover the walls of Macau and Portuguese cities). These are not your regular last-minute airport key-chains, O-moon souvenirs will make your loved ones pleasantly surprised. The name of the store is taken from the homonym of Macau in Cantonese.
O-moon 22 Rua Correia da Silva, Taipa
Opening hours: 10:00am–10:00pm, daily
Share
Tags
Related Posts