This December is teeming with great events and what better way to spend your time than getting cultured and soaking in the art scene of Macau? Head to some art exhibitions, public shows full of lights or activities for the littles ones? Here, we selected some of the best events to attend and
(See featured image above)
The 4th International Film Festival & Awards‧Macao (IFFAM) takes place from December 5 to 10. The IFFAM organizing committee vigorously gears up for the event, which features the "20th Anniversary Macao Special Presentations" as a special highlight of this year's program. The IFFAM Organizing Committee stated that a brand-new section titled "20th Anniversary Macao Special Presentations" unfolds in the Film Festival this year to celebrate the 20th Anniversary of the Establishment of the Macao Special Administrative Region.
A selection of local films will be screened in this non-competition section, to bring outstanding local film productions into the limelight on the international stage, showcasing the diverse dynamic of the cultural and creative industries in Macau while paying tribute to the city's film industry. Local audiences will be drawn by a colorful and exciting program, while international guests and industry professionals will not only get to taste the excitement of Macau as a destination but meet the Chinese and Asian industries and explore the best of new films from Asia. The industry experts in the organizing team will help film-makers and industry from both sides of the globe to get to know each other in the informal atmosphere of Macau.
When: December 5–10, 2019
Where: Macau Tower Auditorium, Cinematheque Passion, Macao Cultural Centre Small and Grand Auditoriums
How much: MOP $60 per cinema screening
For more information, check the official website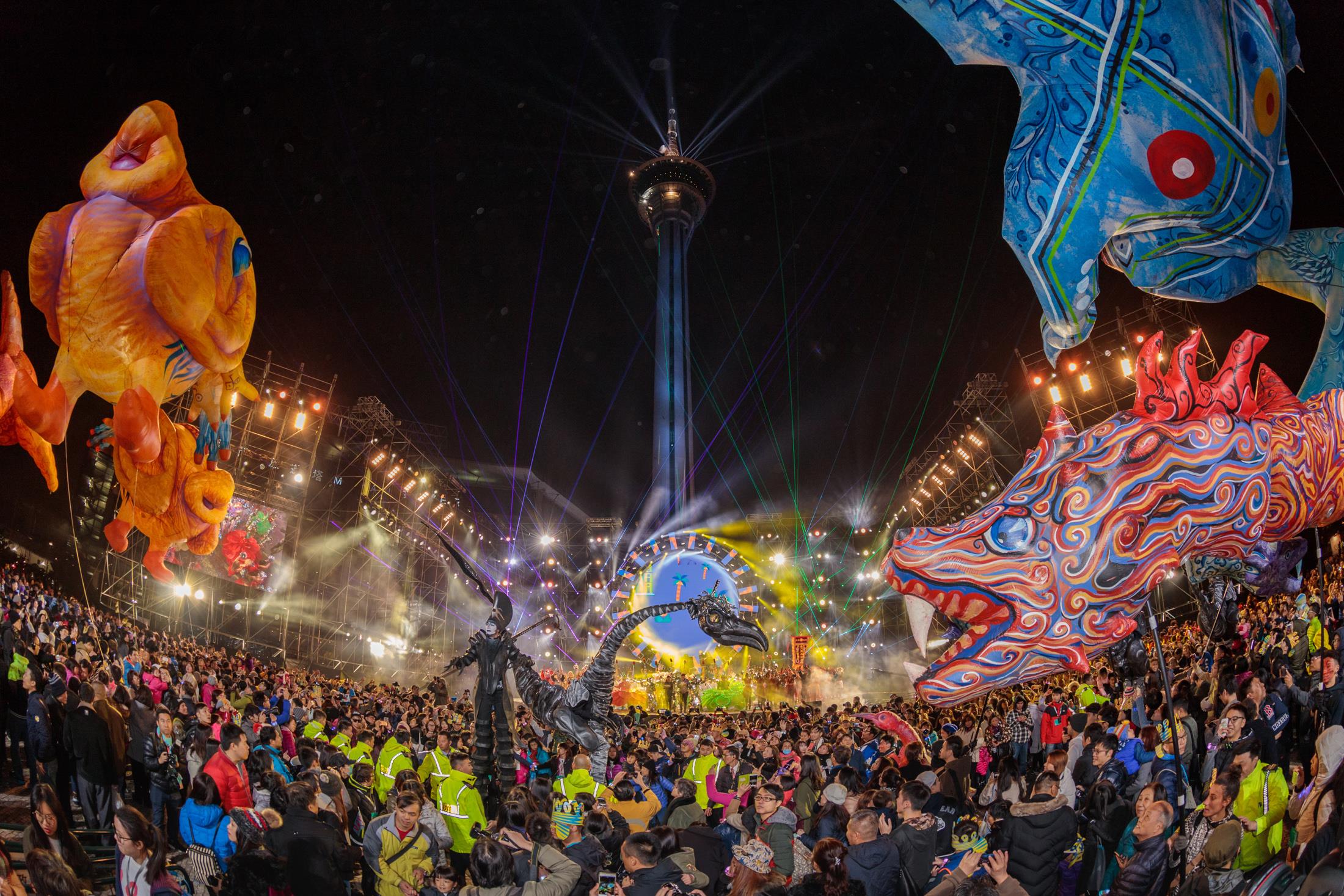 The 2019 Macao International Parade, in celebration of the 20th anniversary of Macau's Handover to China, takes place on December 8, 2019. This year's parade is themed on the cultures of the countries and regions along the Belt and Road Initiative, which covers the historical Silk Road and Maritime Silk Road, passing through Central Asia, Northern Asia, Western Asia, the Indian Ocean, and the Mediterranean Sea, among other regions. The route has a profound culture and historical background, encouraging artists to develop their creativity, broadening their international cultural horizons and promoting "Love, Peace and Cultural Integration".
The parade provides Macau arts groups with an annual performance platform in order to amplify their creativity and showcase their creative talent while propelling the diverse development of the local cultural industries and creating an opportunity for the groups to interact with performing groups from different parts of the world. The parade route this year is basically the same as last year, starting at the Ruins of St. Paul's and finishing at Sai Van Lake Square.
When: 3:00pm–7:00pm, Sunday, December 8, 2019
Where: Throughout Macau peninsula
Circuit: Ruins of St Paul's → Rua de S. Paulo → Rua da Palha → Largo de S. Domingos → Senado Square → Travessa do Roquete → Rua da Sé → Calçada de S. João → Avenida da Praia Grande → Avenida Panorâmica do Lago Nam Van → Avenida Doutor Stanley Ho → Sai Van Lake Square
How much: Free admission
For more information, check the event's official website or Facebook page, or call +853 2836 6866 or email them

The Macau Jazz Week takes place from December 11 to 15 and it's a free admission festival for all to appreciate music in its natural state. The opening concert: Ensemble Transience (International) features Macau musicians. Founded by Hong Kong guitarist and composer Teriver Cheung, the contemporary jazz chamber group, Ensemble Transience, merges jazz, classical and various styles with unlimited forms of instrumentation. Since 2015, this group has been touring international and receives enthusiastic feedback. For this very Macau Jazz Week, with conductor Ang Shao Wen and organist Kerong Chok from Singapore with drummer Hong Chanutr Techatana-nan from Thailand, Cheung will be playing works by himself and Chok, featuring Macau musicians: trumpeter Nelson Leung, oboist Tina Che, saxophonist Alex Cheng and Worktones String Quartet, and lifting the curtain of the Jazz Week entitled "The Sound of Pan Asia". There is also a talk by Ang as conductor and Chok as composer, searching for the path of contemporary jazz in Asia.
Chok Kerong is an internationally renowned organist, pianist, and composer. He has released two albums, "Good Company" and "Tales They Told Me", both of which feature his expansive songwriting and command of the organ. His current organ trio is considered to be one of the finest ensembles to emerge from Singapore, and the group's music reflects the members' dedication to swing, the blues and an aesthetic that favors authenticity above all. Expect uncompromising music that engages both heart and mind, presented with a startling depth of expression. The Kerong Chok Trio (Singapore) Concert happens on December 13.
When: Opening concert – 8:00pm, Wednesday, December 11, 2019
Talk: The Path of Contemporary Jazz in Asia – 7:30pm, Thursday, December 12, 2019
Kerong Chok Trio (Singapore) concert – 8:00pm, Friday, December 13, 2019
Vincent Ong Trio (Malaysia) ft. Jens Bunge (Germany) concert – 8:00pm, Saturday, December 14, 2019
Jens Bunge jazz harmonica masterclass – 2:00pm, Sunday, December 15, 2019
Big jazz jam – 4:00pm, Sunday, December 15, 2019
Finale Concert: Macau Jazz New Forces Concert – 8:00pm, Sunday, December 15, 2019
Where: Concerts – Dom Pedro V Theatre, Largo de Santo Agostinho, Macau
Masterclass and jam session – Casa Garden, Orient Foundation, 13 Praça de Luís de Camões, Macau
How much: Free admission
For more information, send an email to [email protected]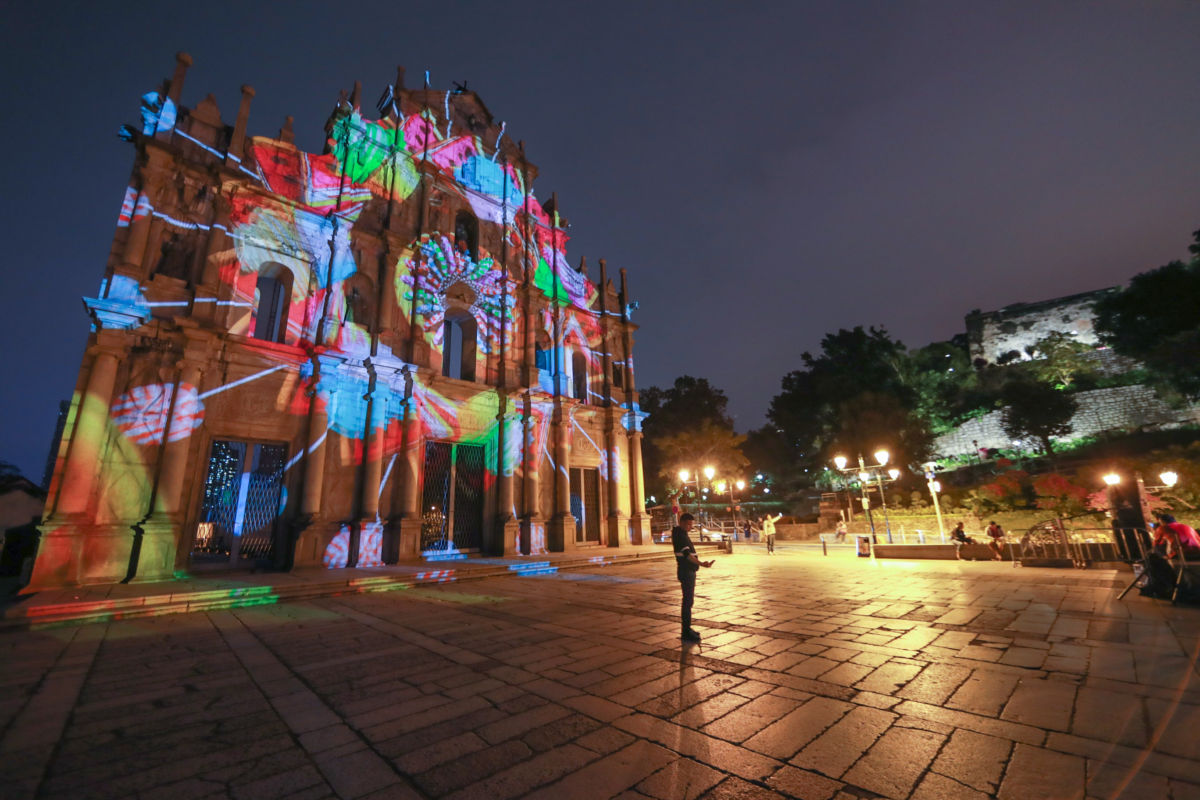 In 2015, MGTO launched the first edition of the "Macao Light Festival" which is held annually in December at various locations in the Macau peninsula and on the Islands. The event program includes projection mapping, light installations, interactive games and a series of other activities. The event aims to draw visitors to different districts of the city for an appreciation of Macau by night and to learn about the local culture and history from innovative angles shaped by light artistry.
The Macao Light Festival 2019 is organized by the Macao Government Tourism Office, co-organized by the Civic and Municipal Affairs Bureau, the Cultural Affairs Bureau and the Sports Bureau. The Environmental Protection Bureau and Companhia de Electricidade de Macau (CEM) are supporting entities of the event.
When: December 1–31, 2019
Where: Anim'Arte Nam Van, 744B Avenida Panorâmica do Lago Nam Van, Macau and Ruins of St. Paul's, Company of Jesus Square
How much: Free admission
For more information, check here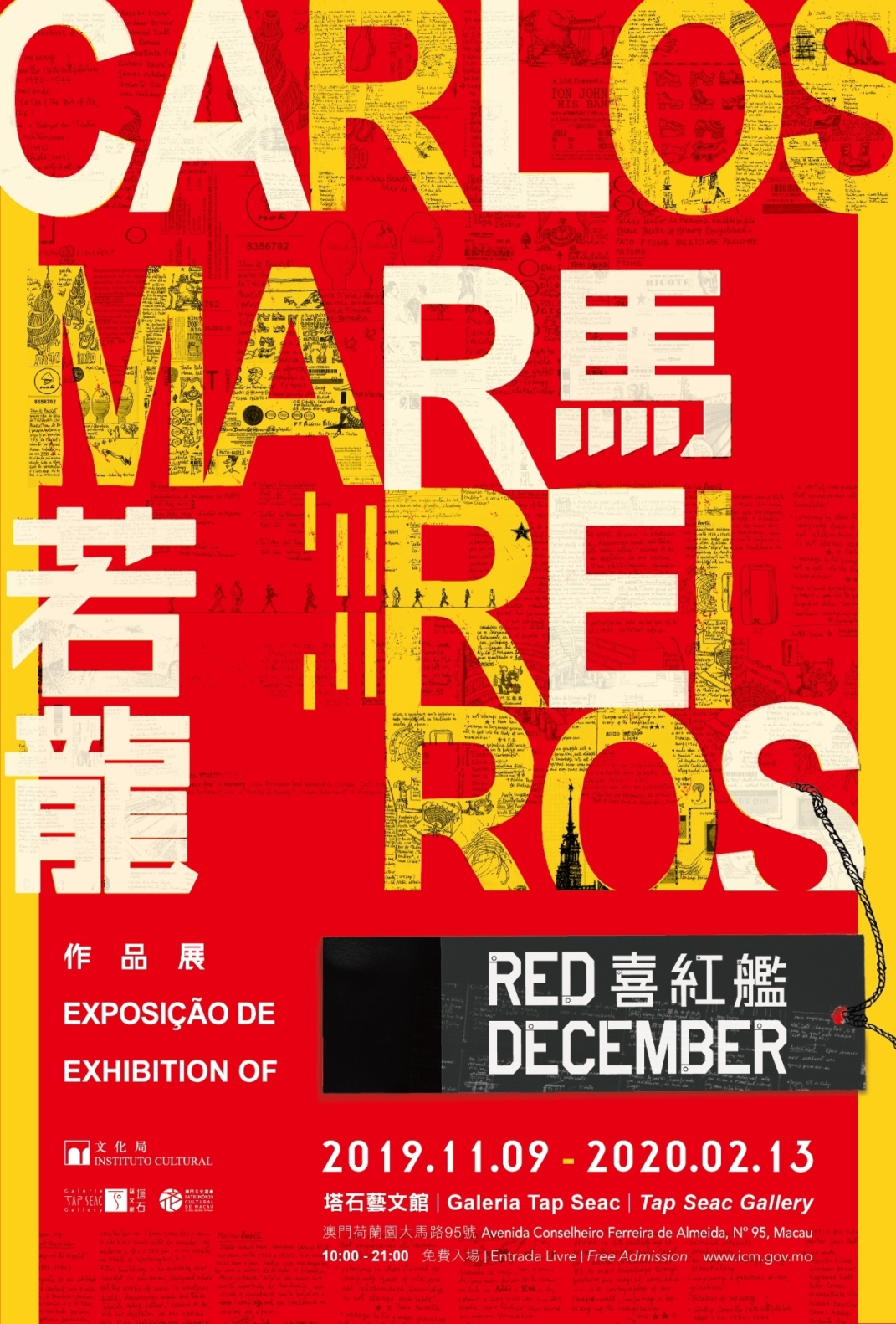 "Red December" – Exhibition of Carlos Marreiros, organized by the Cultural Affairs Bureau, opens to the public on November 8, at the Tap Seac Gallery. This exhibition features artist Carlos Marreiros' latest large-scale artwork "Red December" and a series of paintings from his sketchbooks. "Red December", a large composition embedded with detail, depicts a scene where Chinese and Western historical figures from different periods of time gather together and indulge in pleasant conversations with each other.
The work visualizes the utopia in the artist's mind, where different cultures exist harmoniously in an inclusive society. In addition, the paintings from his sketchbooks give an account of the artist's creative and reflective processes over the years, allowing the audience to take a close look at his sources of inspiration and traverse his creative world which features both Chinese and Western cultures. "Red December" is on until February.
When: November 8, 2019–February 13, 2020
Where: Tap Seac Gallery, Praça do Tap Seac, Macau
How much: Free admission
For more information call +853 8988 4000

Illustration is graphical representations of a real or imagined world, including an array of techniques used to depict, such as photography to painting. It is used to convey thoughts, feelings, facts, feelings, and emotions. Its role is to attract attention, persuade, create context, inform, enhance understanding or entertain an audience. This exhibition brings together a total of 20 charming illustrators from Macau and the UK. The exhibition takes place in London and Macau in August and December 2019, respectively. It includes works from Angela Ramos, Dilys Leong, Ella Lei, Eric Wong, Hac Sec, Sanchia Lau, among others.
Through this event, Yun Yi Arts & Cultural Communications Association's goal is to create a network between a community of established and emerging artists providing them the opportunity to exchange information about new developments in their work field and to promote each other. At the same time through seminars and workshops held during the exhibitions, the idea is to raise awareness of this particular art form to the general public.
When: December 12, 2019–January 4, 2020
Where: Rui Cunha Foundation Gallery, GF 749 Avenida da Praia Grande, Macau
How much: Free admission
For more information, check their website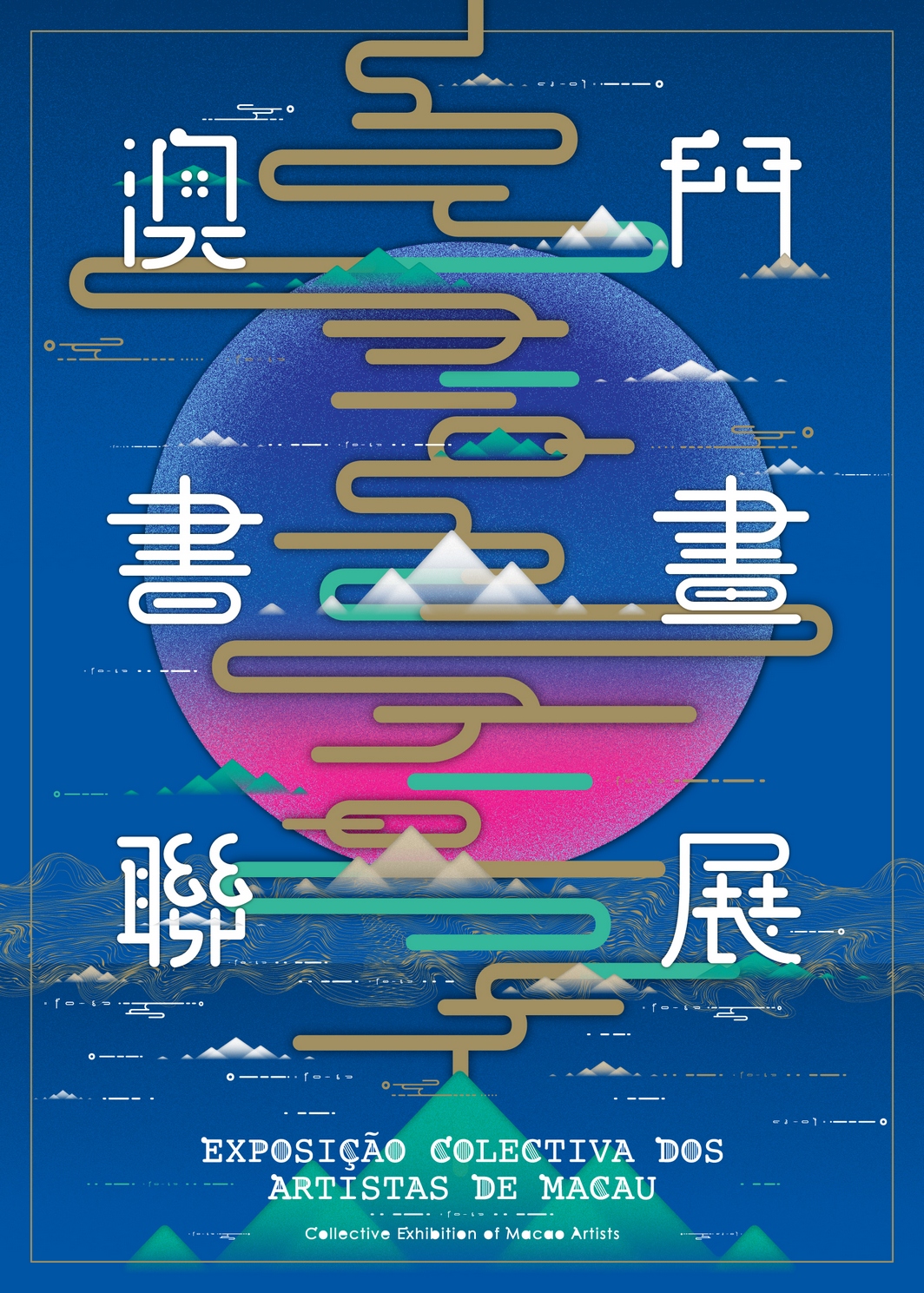 The "Collective Exhibition of Macao Artists" has been held for many years, providing an important platform for local artists to showcase their calligraphic works and paintings, to exchange ideas, and promoting the innovation and development of art in Macau. The open submission for this year's exhibition was held in May.
After a professional and rigorous selection, the winning and shortlisted works were selected by a panel of experts and academics from Mainland China, Taiwan, Hong Kong and Macau. This exhibition features 80 outstanding pieces (sets), covering a wide range of themes in various forms and styles, reflecting the efforts of local artists to represent the beauty of Chinese traditional arts while exploring artistic innovation. The exhibition shows the characteristics and features of Macau's contemporary Chinese calligraphy, painting and seal carving.
When: November 22, 2019–February 23, 2020
Where: Black Box Theatre, Old Court Building, 2/F, 459 Av. da Praia Grande, Macau
How much: Free admission
For more information, call +853 8988 4000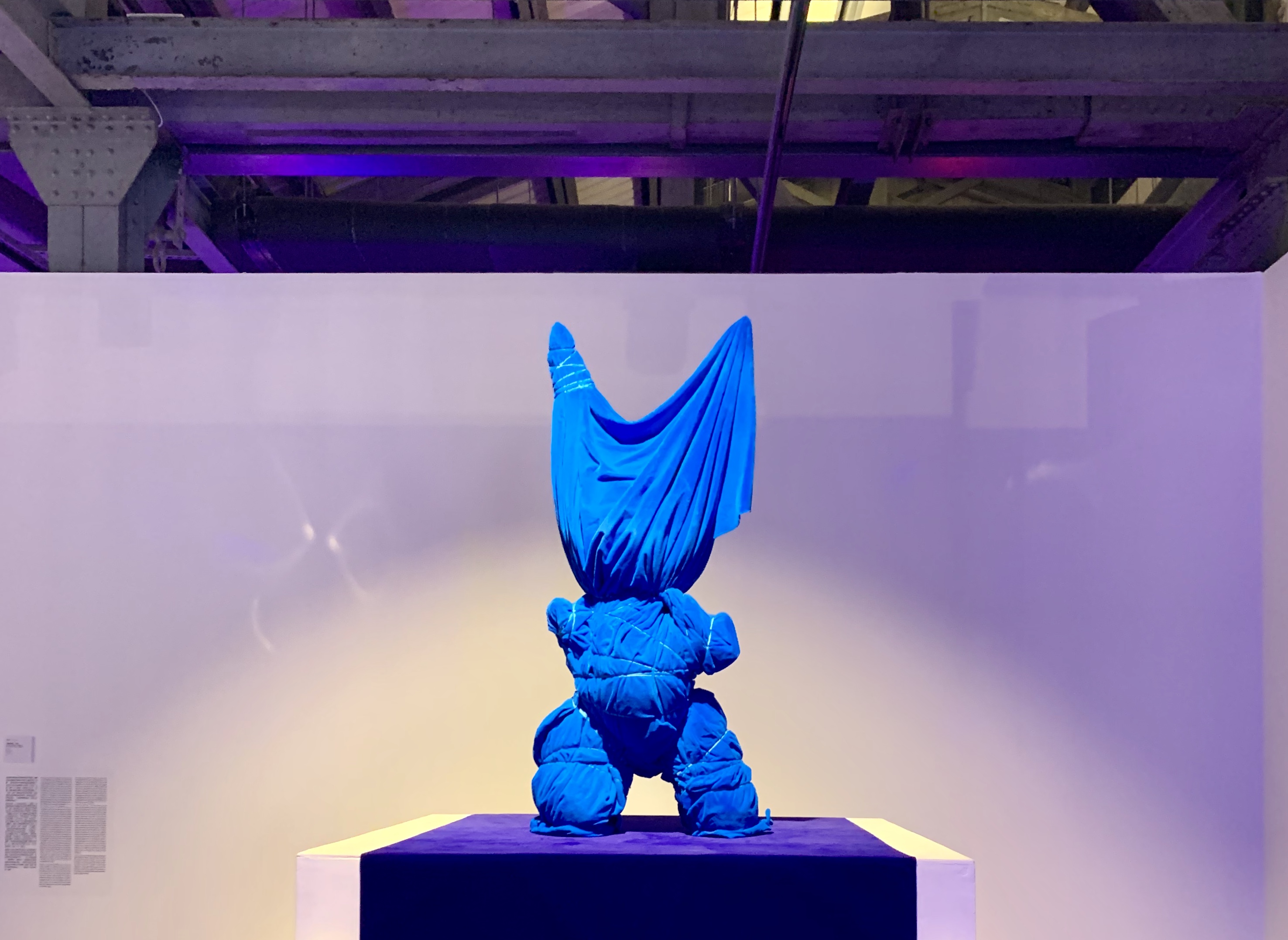 The exhibition "The World as Will and Idea – Collective Exhibition of Emerging Artists from Mainland China", curated by veteran professional Sun Feng, invited five young contemporary artists from Mainland China, namely Ouyang Sulong, Yuan Song, Liang Manqi, Hu Weiyi and Ying Xinxun, to showcase a total of 26 different types of large-scale artworks, including spatial drawing installations, interactive video installations, 3D printings, photographs, videos and sculptures.
By combining different media materials, the artists create works in an innovative and distinctive styles, seeking to convey their unique views on daily life and social issues as well as probing into inner senses and philosophy, and reflecting the aesthetic features of contemporary arts in China. Through their artworks, the artists attempt to interpret spiritual images, taking the audience on a journey of perception and understanding by inspiring them to explore and reflect on themselves and the external world.
When: October 21–February 23, 2020
Where: Macao Contemporary Art Centre – Navy Yard No.1, Rua de S. Tiago Da Barra, Macau
How much: Free admission
For more information, check the organizer's website or call +853 8988 4000
Tags
Related Posts