This weekend is teeming with hip events to attend and places to rediscover all over Macau. We already took a sneak peek at the newly revamped The St. Regis Bar Macao and are amazed by its interiors, lavish and original drinks, private rooms and more! Preserving a classic vibe, it's clearly one of the coolest bars in town right now, so be sure to book a table and don't miss The Astor Hour. We also let you in the best Chinese restaurants in Macau and recommend heading to both Vida Rica Restaurant and The Manor for some delightful delicacies. Local artists Alice Kok, Alexandre Marreiros, and more present their most recent creations at art exhibitions across Macau too, so be sure to plan ahead to visit them.
(See featured image above)
We've been excitedly anticipating the reopening of The St. Regis Bar Macao and finally, the remodeled watering hole is ready to take guests into its hospitable arms again! While the previous The St. Regis Bar was an elegant lounge, the new one takes it to the next level of the classiest of establishments for its design, concept, and what they offer to guests. In fact, it is more like a whole new spot on the Cotai Strip rather than an update. So as you walk from the elevator lobby towards the bar's entrance, get ready for an astonishing surprise.
Another vital element contributing to the sophisticated atmosphere of a gentlemen's club or a speakeasy is a live duo that entertains guests with piano tunes and the Frank Sinatra-like baritone of Aaron Lo and the soothing voice of Jandira Silva. The band will be playing jazz every Wednesday to Sunday, from bossa nova to swing.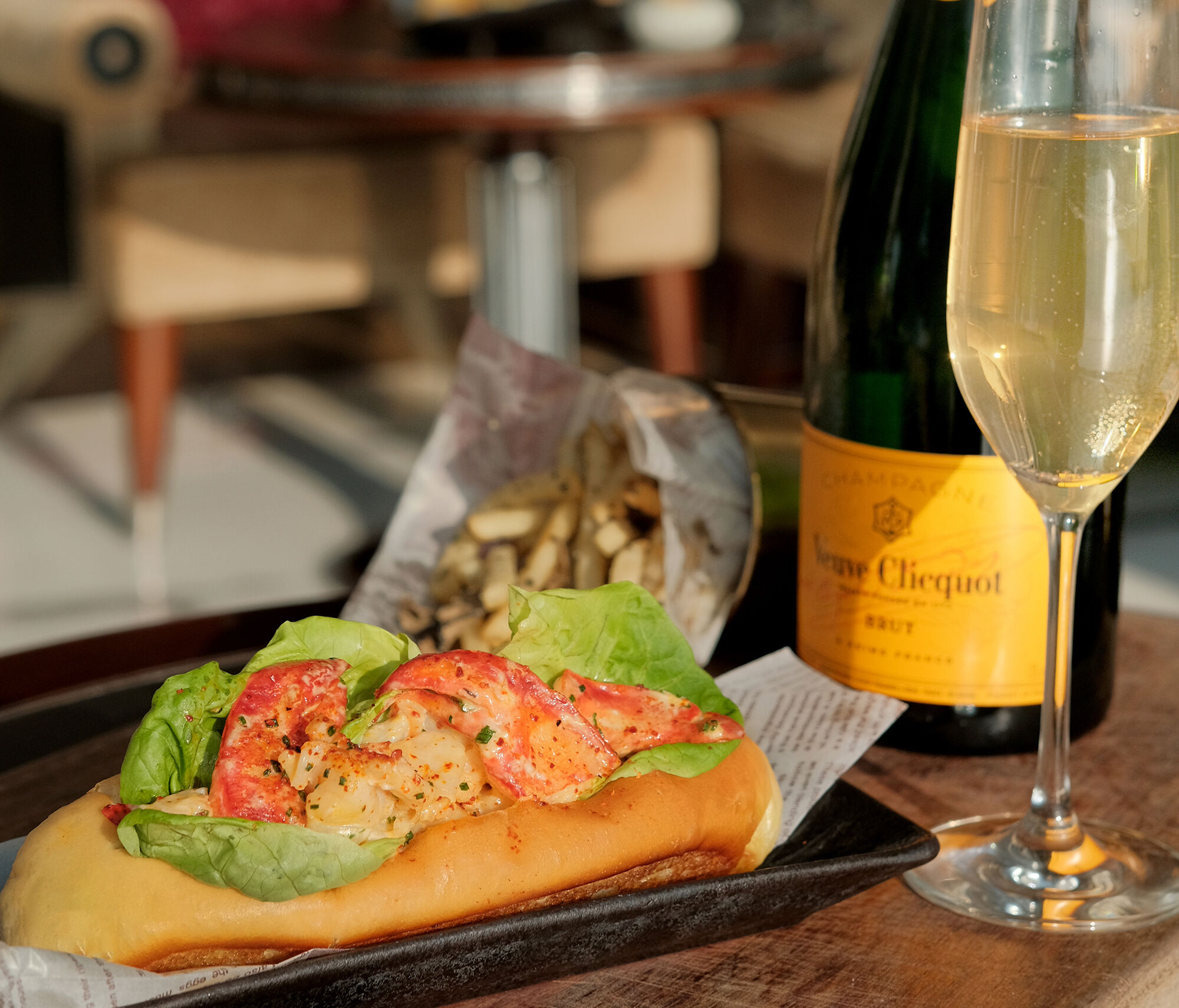 What better time than the weekend to grab this great deal for all lobster lovers, but also those looking for a romantic moment or to meet up with friends over some delectable lobster rolls and bubbly champagne in Macau! Indulge in freshly cooked lobster wrapped in a toasted brioche bun, perfectly paired with Veuve Clicquot champagne at Vida Rica Bar while enjoying the beautiful view of the Macau skyline.
When: November 26–December 13, 2020
Where: Vida Rica Bar, Mandarin Oriental, Macau, 945 Avenida Dr. Sun Yat Sen, NAPE, Macau
For more information and reservations, call Vida Rica Bar at +853 8805 8928 or send an email to [email protected]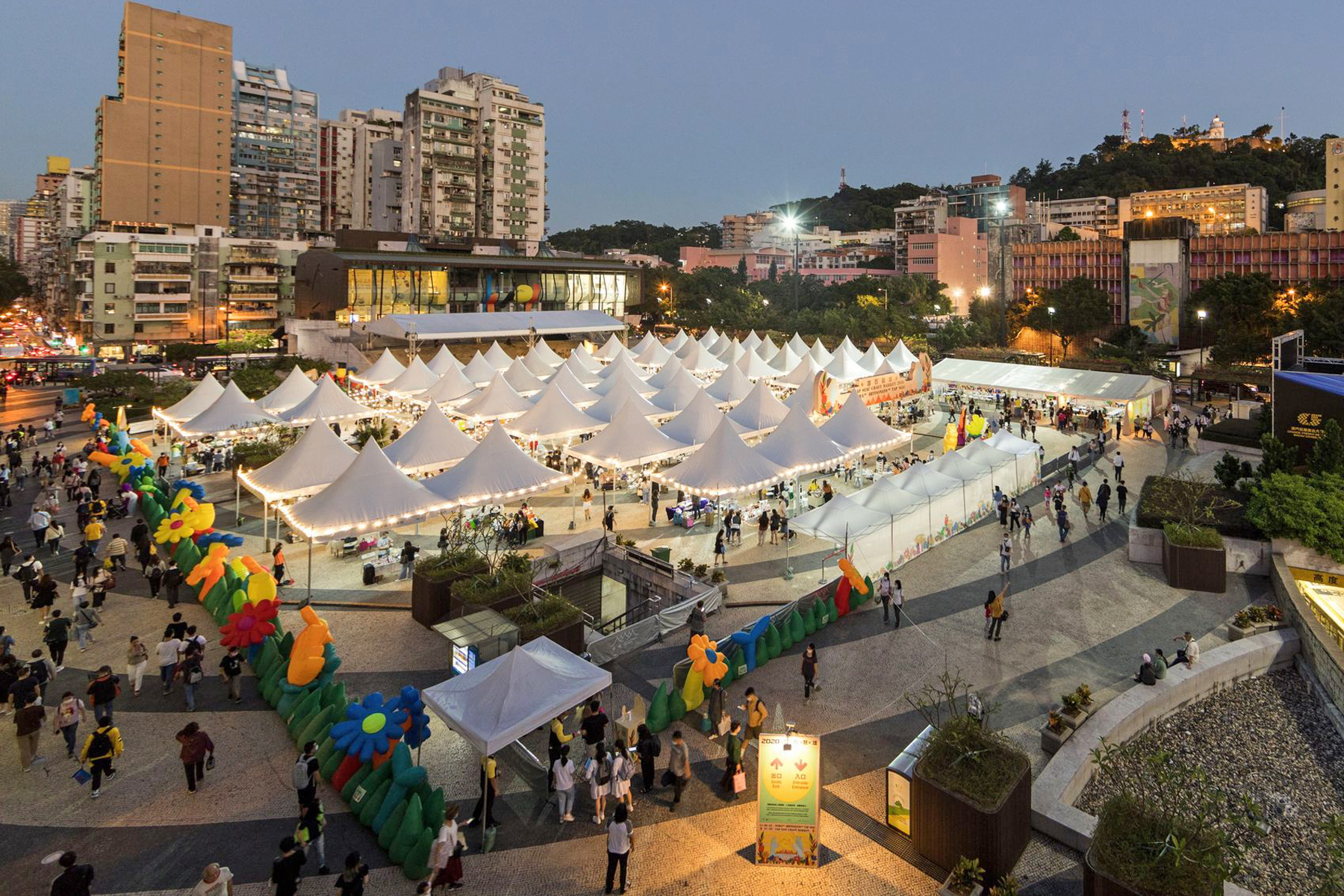 Little by little, the Tap Siac Craft Market has become a recognized creative market brand across Asia. Bringing together elements of creativity, music, and gastronomy, and offers handicraft aficionados unique experiences every season. This year, the Tap Siac Market takes place on two weekends of November, 20 to 22 and 27 to 29 so make sure to catch it this weekend, right here in Macau! As in previous editions, this too features a series of live music performances, activities for the little ones, lots of booths with creative and craft items, and workshops as well.
Since 2008, the Tap Siac Craft Market is held twice every year in Spring and Autumn. It attracts both local and overseas creative talents to showcase their creativity and is now a major cultural and creative event featuring handicrafts in Macau and throughout Asia.
When: 5:00pm–10:00pm (Fridays), 3:00pm–10:00pm (Weekends), Friday–Sunday, November 20–22 and 27–29, 2020
Where: Tap Seac Square, Avenida do Conselheiro Ferreira de Almeida, Macau
How much: Free admission
For more information, check the official event's website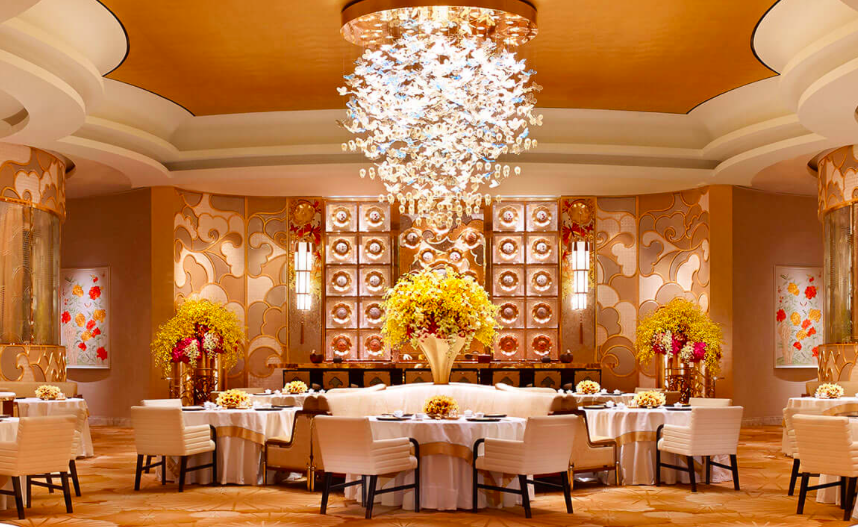 Macau's food scene is a reflection of a brilliant cultural mix. While the city serves flavors from around the world in every corner, a truly immersive experience would be incomplete without savoring a sumptuous Chinese meal. Macau serves a rich variety of Chinese cuisine as the culture it represents and thus has some of the best Chinese restaurants around!
One will find the familiar and the new, the classic and the reinterpreted modern version, regional and global showcase of this fine food right here in our own city! We've dedicated this page to award-winning establishments serving Chinese food that entices even the most discerning palates from all over the world.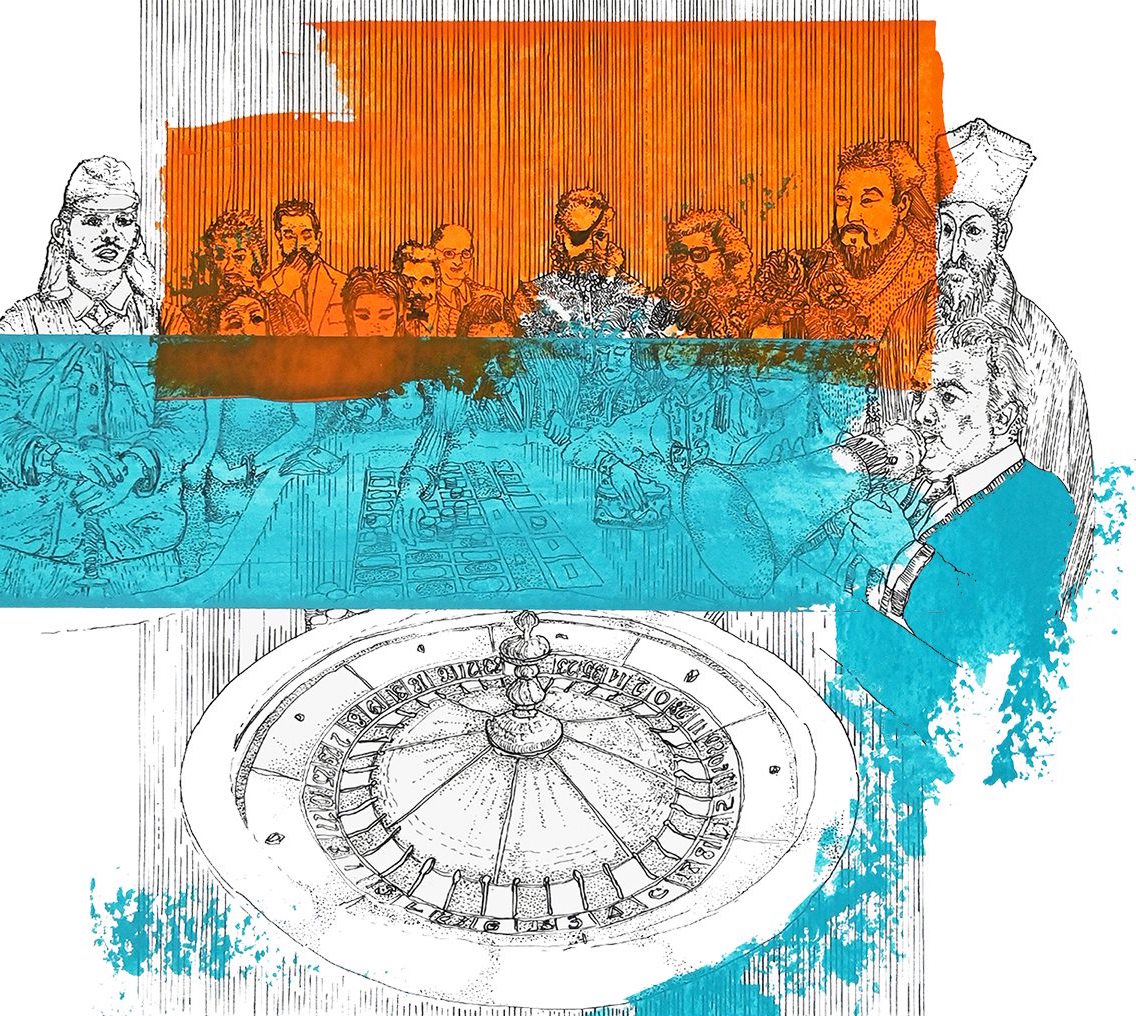 Local artist and architect, Alexandre Marreiros is showcasing some of his newest works at The Whispering Rooms exhibition, which is opened to the public from November 19. This happening is part of the 12th Cultural Week of China and Portuguese-speaking Countries. Visitors can expect papers filled with colors and patterns, where bright and strong visuals are key.
When: November 19–December 6, 2020
Where: Macao Forum, Complexo da Plataforma Building, 1st floor, Av. Dr. Sun Yat-Sen, Baía da Praia Grande, Macau
How much: Free admission
For more information, check the event's Facebook page
Don't miss the chance to take home their festive delicacies and have a private and comfy dining experience with all the best products and culinary crafts from The Manor's team. There are takeaway delights to celebrate both Thanksgiving and Christmas too!
When: Thanksgiving at home – November 1–30, 2020 (48-hour advanced order is required)
Where: The Manor, The St. Regis Macao, The Londoner Macao, Estrada do Istmo, s/n, Cotai
How much: Thanksgiving at Home – Starting from MOP $298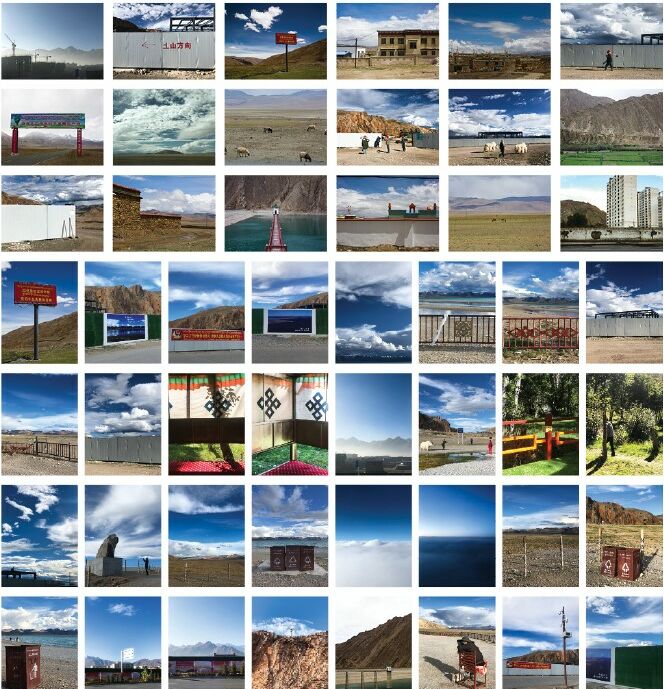 Macau artist Alice Kok showcases her solo exhibition "A Way to Exist, Away to Exist" – Works by Alice Kok in AFA Macau on November 21. In A Way to Exist, Away to Exist, Alice Kok presents a body of work whose expression is intrinsic in its subject, one that explores exchanges between spiritual practice and community using image-making, objects, interviews, and print. The new works in this exhibition take a recursive and imaginative approach so as to reposition the artist's relationship experiences of identity, writing, and landscape—both those personal to the artist and those shared with others. The results of these experiential moments as shared by Kok are personal and direct invitations, but they also invite a wider community to contemplate her activities.
The artist's photographs of Macau and Tibet consider the production of cultural and cross-cultural identities. As we rethink these subjects in the wake of a global pandemic, Kok's partially distorted images invite us to consider anew our relationships with movement, communication and far-off places. These broad terms—abstractions to many of us—have direct personal significance for the artist, whose own family unit is currently separated between these two places. Alice Kok's solo exhibition organized by the Macau Art For All Society is part of the "Perpetual Impermanence" – Established Artists Exhibitions Series. Alice is the President of General Assembly of Art For All Society. Alice Kok left for France in 1998. She has graduated with the National Master Degree of Fine Arts (DNSEP) in Ecole Supérieure des Beaux Arts de Toulouse in France in 2004.
When: November 21–December 18, 2020
Where: AFA, 4F Art Garden, 265 Avenida Dr. Rodrigo Rodrigues, Macau
How much: Free admission
For more information, call +853 2836 6064 or send an email to [email protected]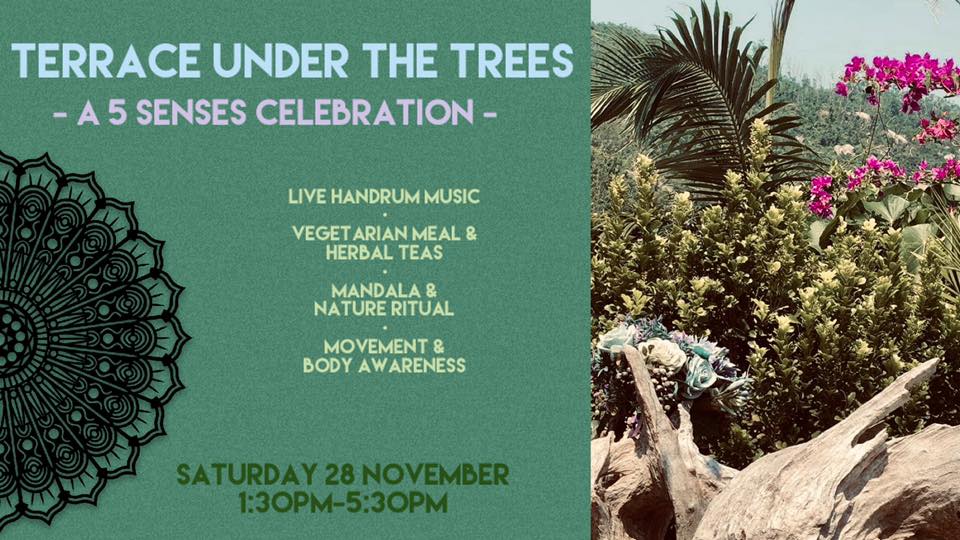 The wellness and yoga studio, Yoga Loft is organizing an event that celebrates the five senses–vision, hearing, smell, taste, and touch–at the peaceful meanders of Coloane mountains. Surrounded by greenery, participants will be listening to NÁV–Dave and Manuel–play hand drums under the trees. There's also food included: share a vegetarian meal and seasonal herbal teas made with love and care, but also create a mandala centerpiece together with flowers, leaves, twigs, and seed and enjoy the mountains' fresh air mixed with incense. This event promises to offer good vibes, a wellness weekend afternoon to gather people looking to unwind and relax in Macau.
When: Saturday, 1:30pm–5:30pm, November 28, 2020
Where: Coloane Mountains, Coloane
How much: MOP $360 per person
For more information, send an email to [email protected] or [email protected], call ‪+853 6362 8004‬ or +853 6284 4744,‬ or check the event's Facebook page
Also read: Best Places for Yoga in Macau
Also read: A Mind and Body Journey – Meet Yoga Loft's Rita Gonçalves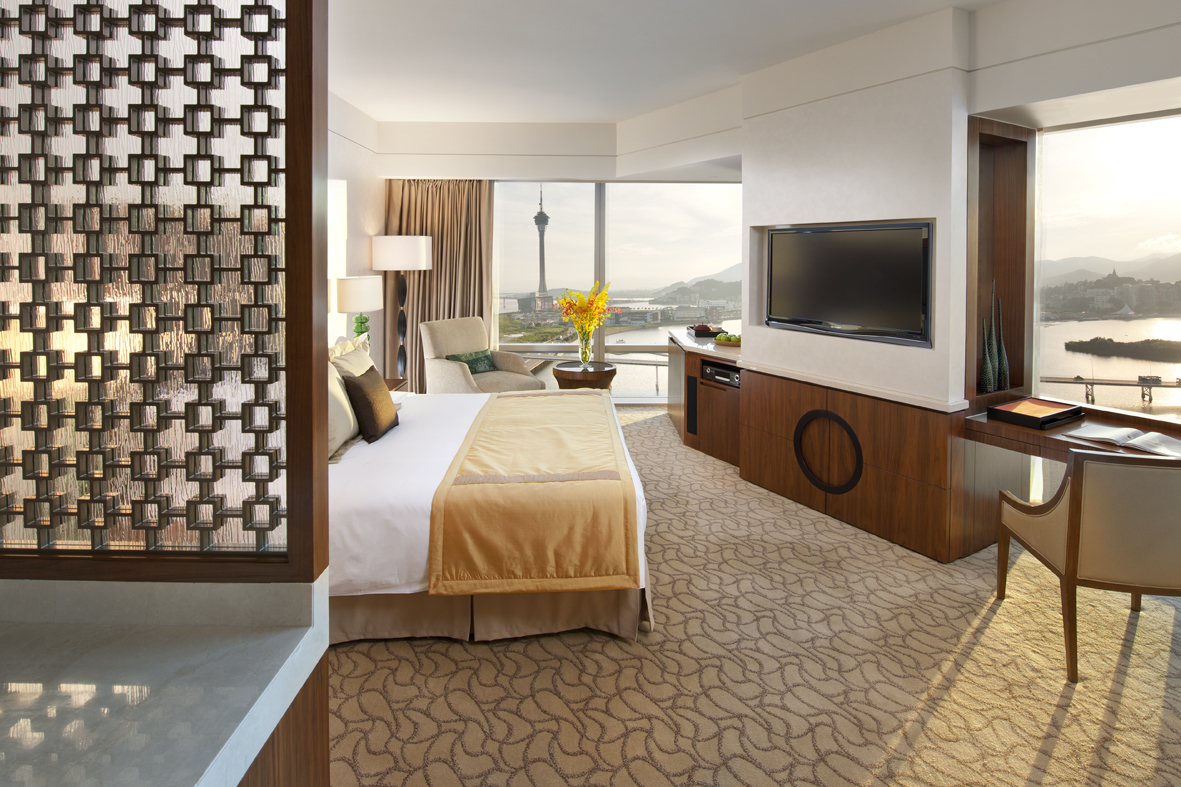 This November, plan a getaway with your loved ones and friends with Mandarin Oriental, Macau's FANtastic Autumn, their newest staycation package. Discover award-winning dining, mesmerizing sunsets, and world-class wellness experiences.
This offer includes accommodation in a deluxe room, a MOP $100 cash voucher from The Mandarin Cake Shop to taste their delicacies, a complimentary bottle of red, white, or sparkling wine to enjoy in the comfort of your room, 25% discount at Lobby Lounge, Vida Rica Restaurant and Bar–including in-room dining and food served at the pool deck, another 25% discount for spa treatments at The Spa and complimentary access to the pool and the fitness center.
Book now and enjoy the wonderful weather Macau is having this November amongst friends and family, while sipping wine, enjoying great dining deals, diving into the pool, or hitting the gym to blow off some steam.
When: Throughout November, 2020
Where: Mandarin Oriental, Macau, 945 Avenida Dr. Sun Yat Sen, NAPE, Macau
How much: From MOP $1,088 per room
A surcharge of MOP $200 for lake view room, MOP $600 for waterfront suite, MOP $800 for panorama suite, and MOP $1,000 for deluxe suite.
*Exclusively for Macau residents only (Macau ID and Blue Card holders). Price is subject to 10% service charge and 5% government tourism tax
For more information and reservations, call +853 8805 8822, send an email to [email protected] or click here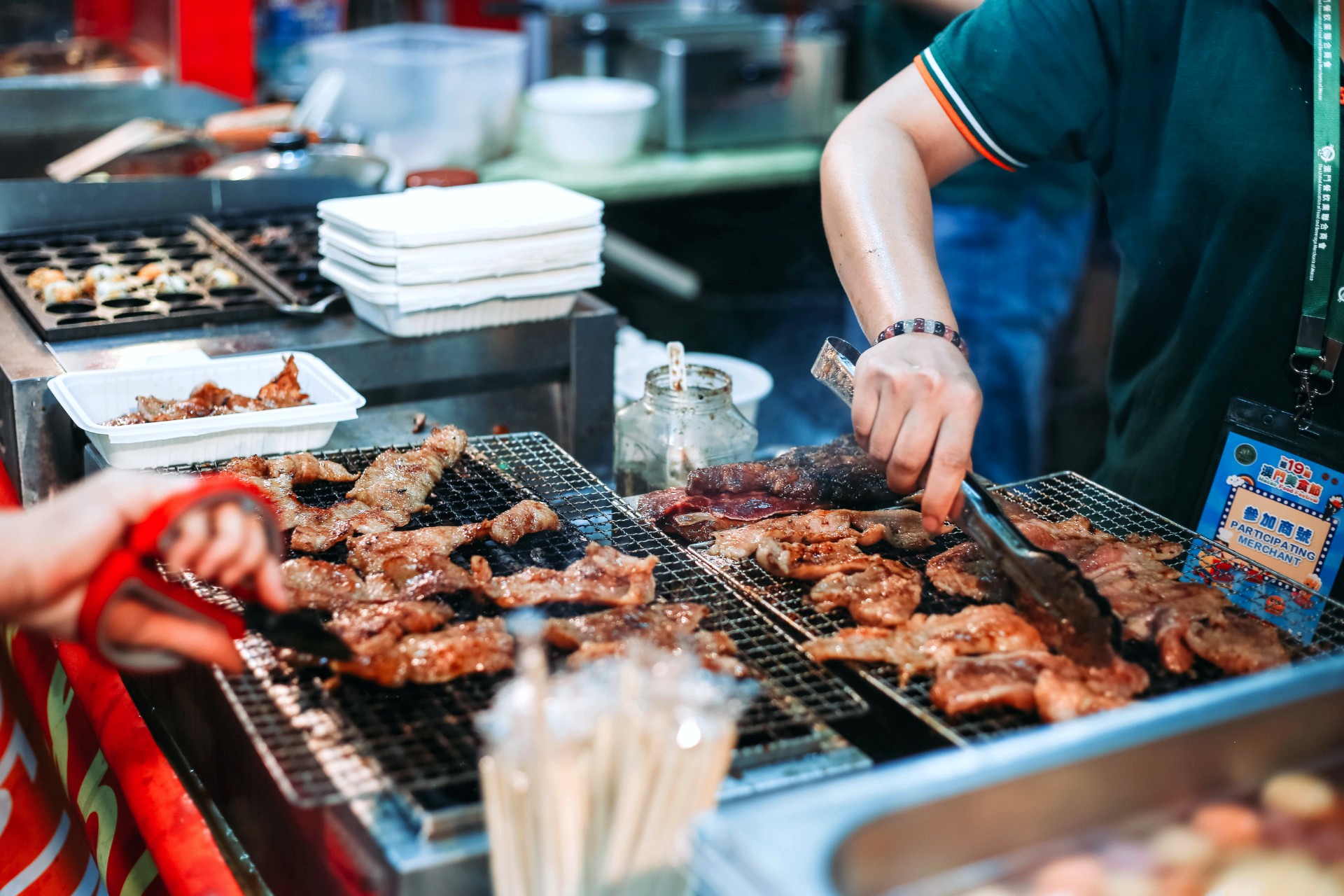 November brings delicious food to the forefront in Macau, with the 20th Macau Food Festival gathering more than 100 local businesses to display Macau's unique cuisine culture, combining both Chinese and Western styles. No matter whether you come with friends or family, you are sure to find shared joy at the food festival. Check out the cool games and fun booths, especially for those looking to win prizes and surprises during this last weekend in Macau!
When: Monday–Thursday, 5:00pm–11:00pm, Friday–Sunday, 3:00pm–00:00am, November 13–29, 2020
Where: Sai Van Lake Square, Largo da Torre de Macau
How much: Free admission
For more information, call +853 2857 5765 or check their website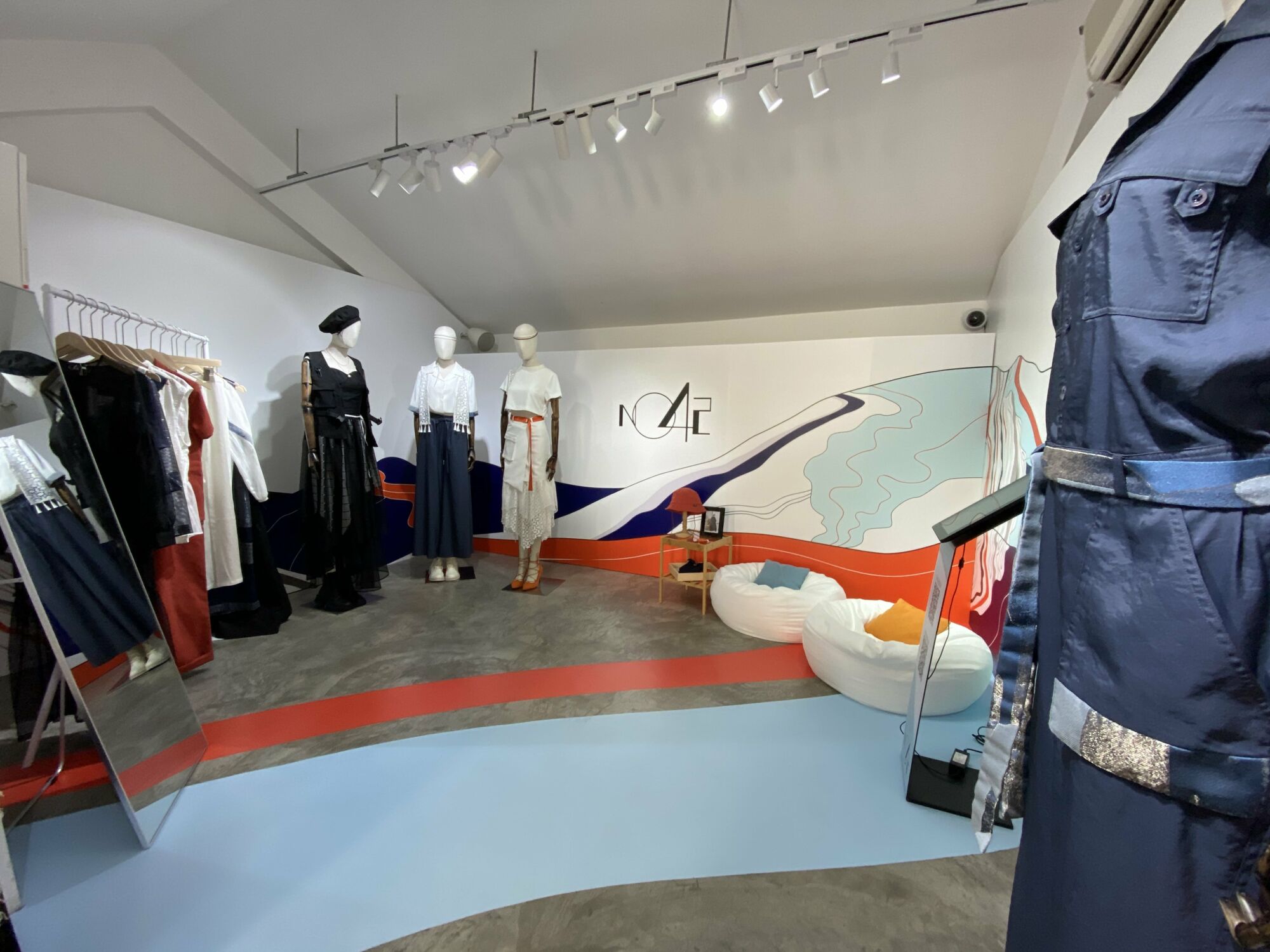 The 2020 Brand Story—Macao Original Fashion Exhibition V is held at the Macao Fashion Gallery with the clothing brand NO.42 which features a simple and unique style presenting the finale. The brand designers ingeniously integrate their latest series of clothing into the exhibition space to create a multi-level visual effect and a diverse and changing fashion style.
The designers express their understanding of life by using clothing and interior decoration. The exhibition space is designed with lines as a metaphor for roads, meaning that life is full of invisible roads and numerous choices. Life is a journey. Even though everyone is in pursuit of different things, constant exploration in the journey is the same. In addition, a sales space named 2020 Exclusive Fashion Collections—Showroom is available, bringing together clothing and accessories from 34 local original brands.
When: November 7–December 31, 2020
Where: Macao Fashion Gallery, 47 Rua de S. Roque, Macau
How much: Free admission
For more information, check their website
Tags