It's the first weekend in November and it's a doozy! There are so many great events and activities taking place. There's Bar Stories Chapter 30 at Vida Rica Bar, a Taste of Simplicity at Wynn Palace Cotai featuring specially invited chefs, and Bene's Food & Wine Mercato edition focusing on Sicily! For culture heads, it's your last chance to check out Kino Macao 2018 German Film Festival, and your first chance to check out the Hong Kong International Literary Festival this year, which kicks off this weekend! Enjoy the weather, enjoy the events, enjoy life and have a great weekend!
NIGHTJAR – BAR STORIES CHAPTER 30: OLD-SCHOOL GLAMOUR
(See featured image above)
Adventurous, unique and one of the World's 50 Best Bars: Nightjar London is the place to be for revived and original cocktails of the highest quality. For three nights only, Bar Manager, Tony Pescatori and Mixologist, Pedro Ribeiro, will be bringing these refined cocktail traditions to Vida Rica Bar. A maestro behind one of the most popular bars in London, bar manager Tony Pescatori had more than two decades of cocktail experience before joining Nightjar in 2012. Mixologist Pedro Ribeiro joined the family in 2017 after honing his skills in Spain and Portugal with a specialization in cocktail craftsmanship and hospitality.
When: 8:00pm–12:00am, Thursday–Saturday, November 1–3, 2018
Where: Vida Rica Bar, Mandarin Oriental, 945 Avenida Dr. Sun Yat Sen, Nape, Macau
How much: Different prices according to each cocktail
For additional information, visit the event's Facebook page or Mandarin Oriental, Macau
For reservations, contact Vida Rica Bar at +853 8805 8928 or email them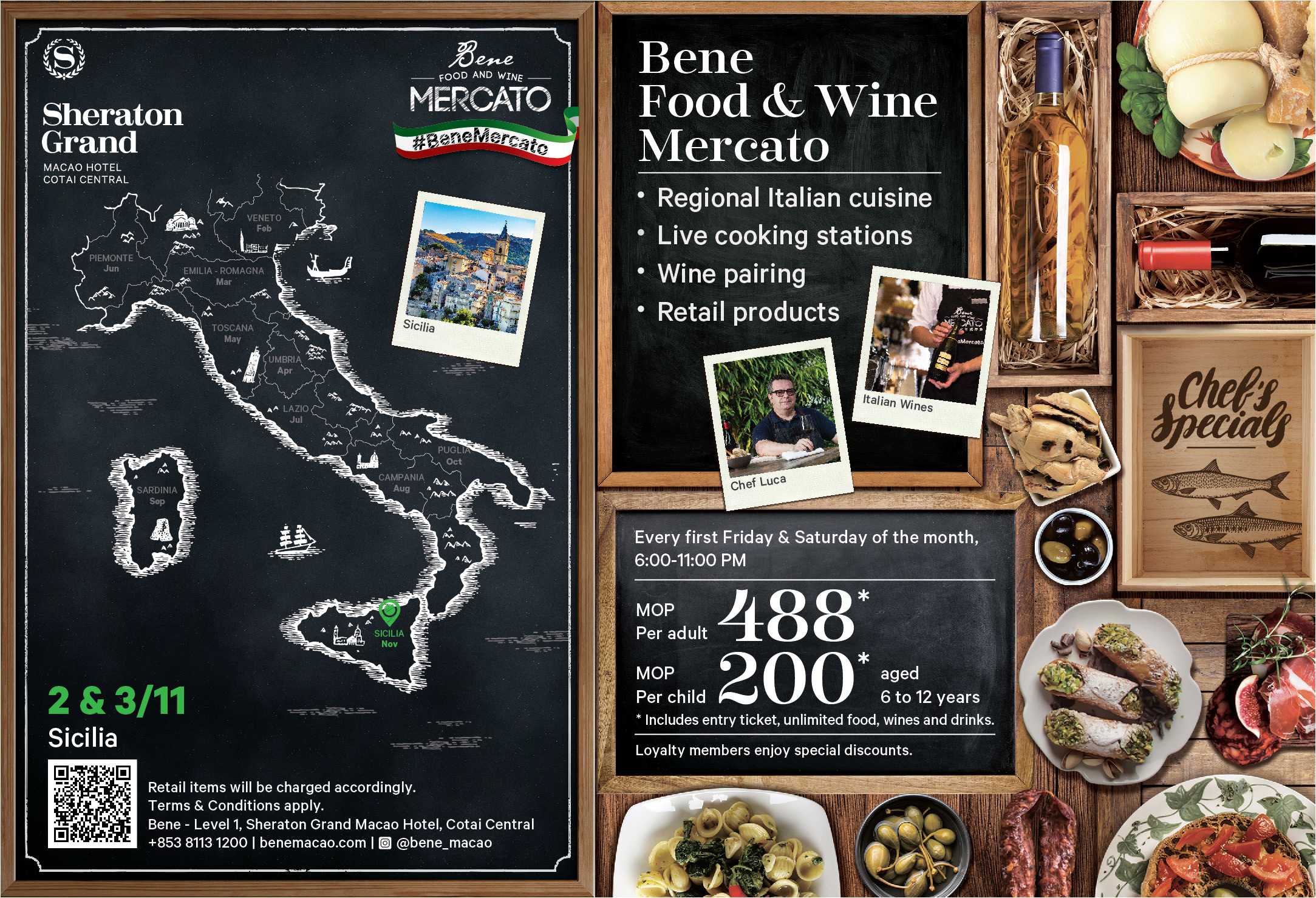 Sicily – the sparkling gem of the Mediterranean Sea famous for its fusion cuisine with French, Greek, African and Arab influences – is the focus of Bene's Food & Wine Mercato in November. Celebrating this rich regional Italian cuisine, the Food & Wine Mercato will offer a range of authentic Sicilian dishes in a vibrant market atmosphere on November 2 and 3, and is not to be missed!
Crafted by Bene's executive sous Chef Luca Pecorari, the exclusive menu features more than 15 dishes that showcase the best of Sicilian cuisine. Prepare to be overwhelmed by the seafood-rich dishes that Sicily is famous for, such as involtini di pesce spada (pan seared swordfish, eggplant and ricotta rolls), pasta con le sarde (spaghetti with sardines) and cuscus alla trapanese (mixed seafood couscous with spicy seafood broth). There are many more – each dish has been paired with carefully chosen wines from Sicily.
When: 6:00pm–11:00pm, Friday and Saturday, November 2 and 3, 2018
Where: Bene, Sheraton Grand Macao Hotel, Cotai Central, Estrada Do Istmo, Cotai
How much: MOP $488 per adult and MOP $200 to children aged 6–12
Prices include entry ticket, unlimited food, wines and drinks. Retail items will be charged accordingly
For reservations, call +853 8113 1200 or email [email protected] or visit Bene's website or
Sheraton Grand Macao Hotel, Cotai Central Facebook page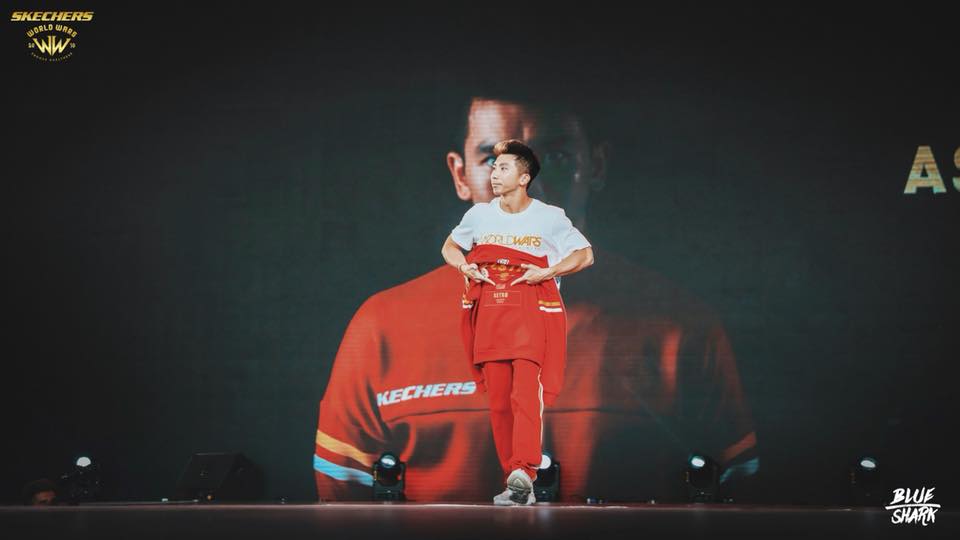 2018 OUTLOUD STREET ART FESTIVAL
Following last year's debut, the Outloud Street Art Festival is back, and the organisers have again invited top graffiti artists from around the world to gather in Macau.
The aim of the festival is to promote the cultural and economic development of the community, to inject new energy into this old neighbourhood, and to promote the concept of involving the arts in daily life.
A number of new legal graffiti spots have been added in the district. In the past 12 months the graffiti spots have collectively attracted the interest of a good many travellers and residents wishing either to take selfie or to share images of the street art via social media.
When: 10:00am–7:00pm, Saturday and Sunday, November 3 and 4, 2018
Where: Ponte e Horta Square, Macau
How much: Free admission
For more information, email them or check their Facebook page

Hong Kong is once again becoming a literary paradise for literature lovers, with the Hong Kong International Literary Festival (HKILF). The event will take place throughout November and feature several activities, such as talks and workshops about current world issues including sex, politics and much more. The festival starts with a party on November 2 and ends on November 11. Several issues will be discussed, such as women's literature, the Me Too and other social movements, LGBT community in literature, amongst others. HKILF will feature literary giants like Meg Wolitzer, Irvine Welsh, Cheryl Strayed and Intan Paramaditha.
When: November 2–11, 2018
Where: Tai Kwun Centre for Heritage and Arts, 10 Hollywood Road, Central, Hong Kong
How much: HKD $100–1,300 (each event has its own price)
For more information on complete schedule, pricing and participants, check their brochure here, explore their website or Facebook page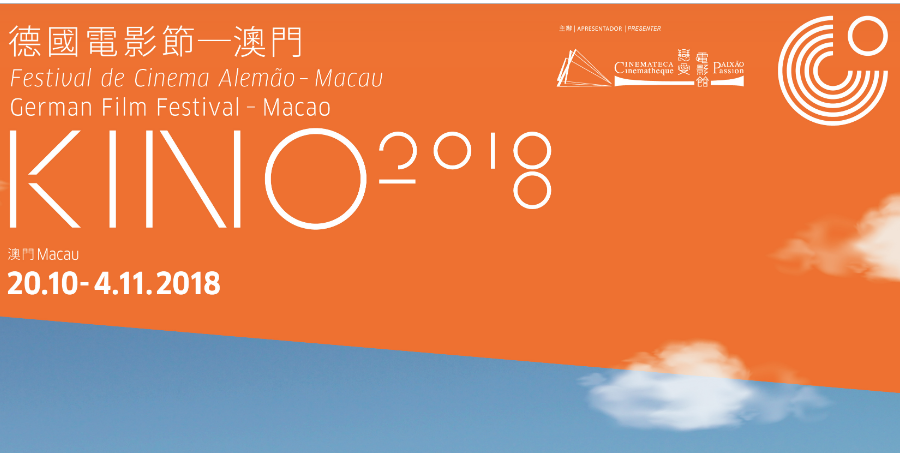 Cinematheque Passion and the Goethe-Institut Hong Kong will jointly bring you KINO/[email protected], featuring eight of the latest German feature films and two special screenings of Swiss films demonstrating the power of the contemporary image to the audiences.
A variety of ideas and storylines with a human touch, such as rebellion and courage, love and doubt, yearning and awakening, are explored in these remarkable films. Many films were nominated for or have won outstanding awards at the German Film Awards or Berlin International Film Festival 2018, including Transit, Styx, and Western, which was nominated for Cannes Film Festival's Un Certain Regard Award 2017. Other new German films include 303 and Away You Go, both focusing on a female perspective. The Garden is set against the background of a Germany family in the 1970s.
When: October 20–November 4, 2018
Where: Cinematheque-Passion, 13 Travessa da Paixão, Macao
How much: MOP $60 for normal tickets and MOP $30 for seniors and students
The festival will happen in Macau and Hong Kong. The Goethe Institut Hong Kong website has information on full program and schedule, and Cinematheque Passion website has on Macau programming and schedule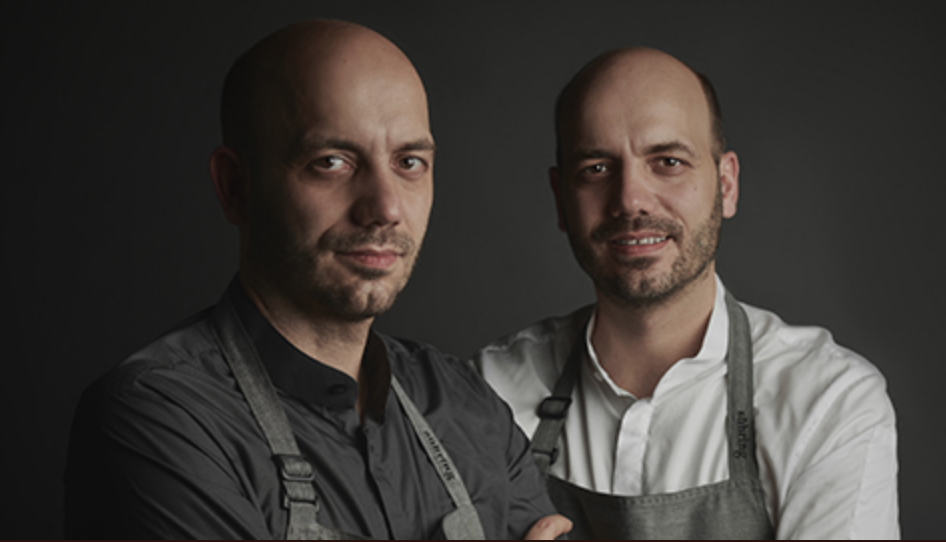 The twin founding chefs of Michelin-starred restaurant Sühring in Bangkok present an evening of German haute cuisine featuring dishes inspired by family recipes, prepared with traditional and contemporary Central European influences. They will create an eight-course set dinner with wine pairing.
When: 7:00pm, Thursday and Friday, November 1 and 2, 2018
Where: SW Steakhouse, Wynn Palace Cotai, Avenida Da Nave Desportiva, Cotai
How much: MOP $2,000 per person (subject to 10% service charge)
For reservations, call +853 8889 3663; for additional information, visit Wynn Palace Cotai's dining offers' page, their Facebook page or website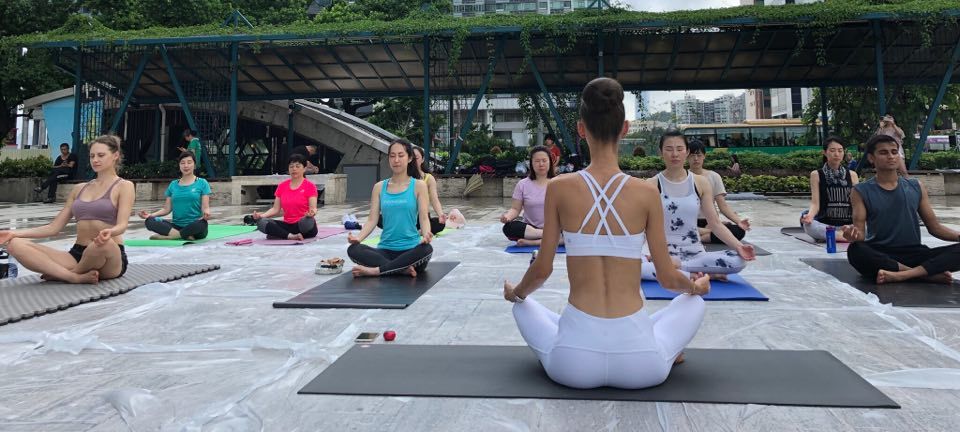 The Macau Yoga & Wellness Festival 2018 is a joint initiative by Aerial Arts Association (AAA) and Yoga Light Macau which celebrates awareness, wellness and body positivity. It's the first time the festival has been run and it's all about feeling good and positive. The event's yoga and wellness instructors will be on hand with some very special guests, all of whom will come together to make this a fun and educational event to remember. Join if you are looking for an afternoon filled with free yoga and dance classes, performances, children activities and more!
When: 3:00pm–7:00pm, Sunday, November 4, 2018
Where: Macau Tower, Largo da Torre de Macau
How much: Free admission, but registration is needed
Registrations can be done online here; for additional information regarding the event, go the festival's Facebook page
---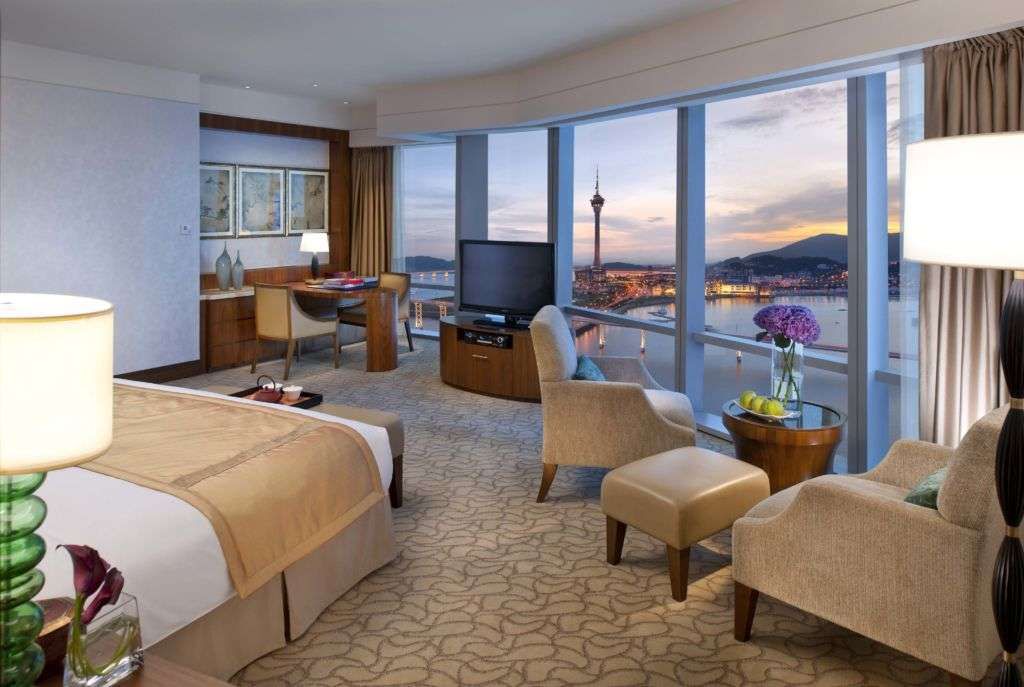 Are you looking for a seriously relaxing city break? Look no further than the Sail and Stay Package at Mandarin Oriental, Macau! There could be no better way to wrap up the year than spending a well-deserved treat with you and your loved one basking in the beauty of the city skyline from a luxurious room at Mandarin Oriental, Macau.
The stay starts with complimentary ferry transfers for two people from Hong Kong to Macau, and then there are complimentary return transfers from the ferry terminal to the hotel – all good things should start like this! You'll then be whisked off to your room and as soon as you drop your bags off, you'll be free to venture outdoors and explore the vibrant surroundings, hit up the wonderful tourist spots or just relax and indulge in the luxurious environs of the award-winning five-star hotel. However you choose to spend your day is fine, because this experience is all about you. If you want to know more about the hotel's offerings, you can read our review here.
The Sail and Stay Package is starts at HKD $2,488 – and this could be all yours for free! This amazing giveaway includes complimentary breakfast for two. It also includes a round-trip transfer to and from the ferry terminal and round-trip Economy Class TurboJET ferry tickets, subject to booking and availability dates. The winner will be notified directly via email.
***Please see Terms and Conditions applicable to this giveaway.***
Tags