This year is ending with some pretty great news! One of them is the inauguration of The Karl Lagerfeld Hotel Tower, which we had the pleasure to visit. Here's a sneak preview for your amusement. We also visited The Conservatory and just loved it! If you're into partying and good vibes, you should check out the 24th Lusofonia Festival that's happening this weekend, so be sure to take the whole family or some friends to drink, check out shows, and other exciting things. Also, plan your Christmas celebrations in Macau as we've put together a complete Christmas dining guide for you to check out and start booking those festive celebrations.
(See featured image above)
Christmas starts early at Mandarin Oriental, Macau, so be sure to check all the festive surprises and offerings they've crafted for you! With countless dining offers and seasonal menus, you'll surely be in for a treat at outlets such as Lobby Lounge, Vida Rica Bar, and Vida Rica Restaurant. If you're more into partying at home, there are also a bunch of beautiful, festive cakes available for takeaway at their pastry shop. Scroll down and find out all there's to do at Mandarin Oriental, Macau this festive season!
When: December 1–30, 2021
Where: Vida Rica Restaurant, Mandarin Oriental, Macau, 945 Avenida Dr. Sun Yat Sen, NAPE, Macau
How much: MOP $498–MOP $1,488 per person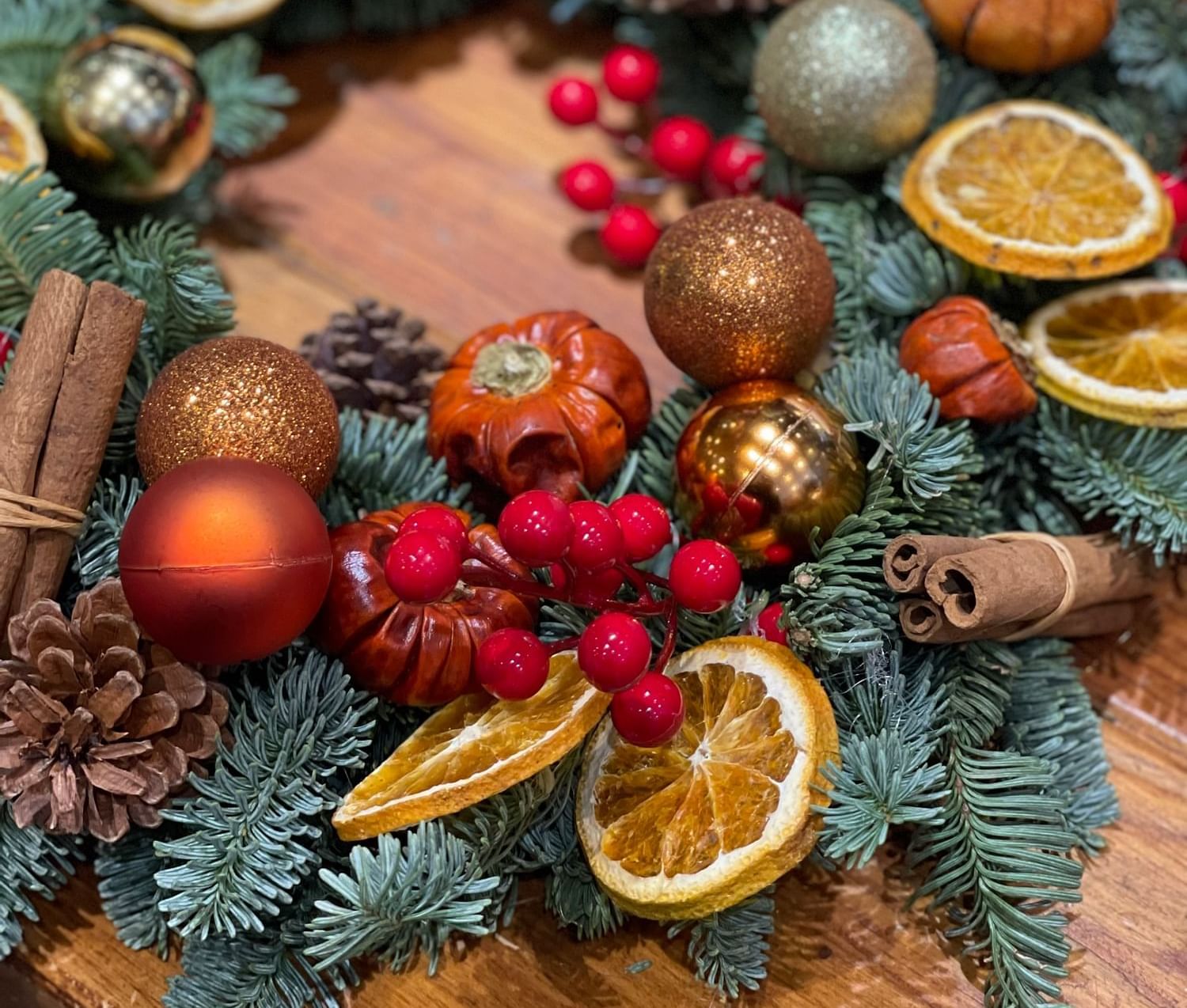 Collaborating with one of the most famous floral artists in Macau, this hotel is offering guests the unique handcrafted spice wreaths (25cm) workshops, using the most exquisite seasonal foliage, scented herbs, decorated with festive dried limes and oranges as well as cinnamon sticks for a sustainable Christmas. Build your own and get beautiful decorations to fill your home during this season!
When: 4:00pm–6:00pm, December 11, 12, 18, 20 and 21, 2021
Where: Artyzen Grand Lapa Macau, 956-1110 Avenida da Amizade, Macau
How much: MOP $420 per person
For more information and bookings, call +853 8793 3871 or check the event's official website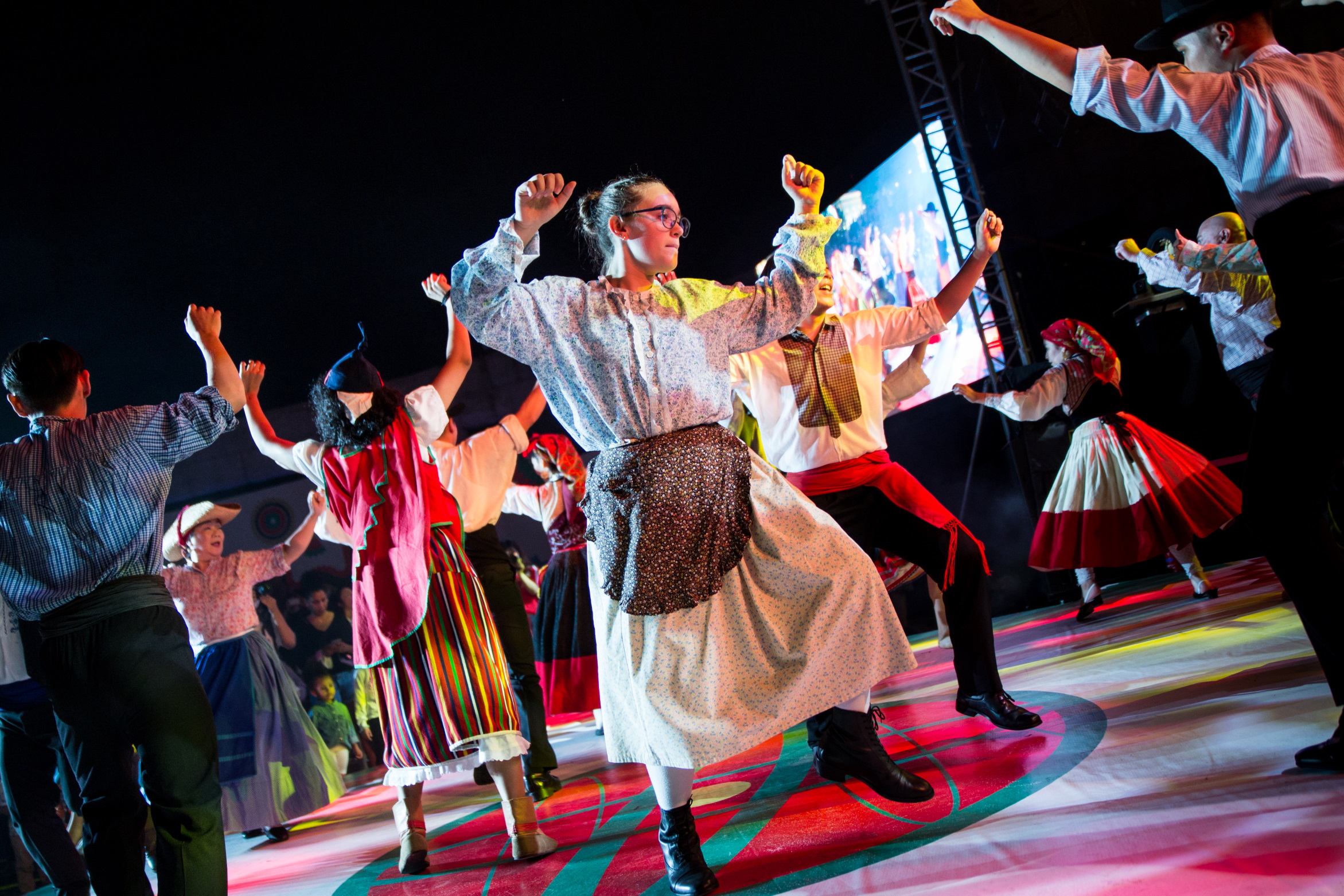 The first edition of the Lusofonia Festival was held in June 1998, aiming at honoring the Portuguese-speaking communities of Macau for their contribution to Macau's development. Over the years the festival has become an important event aiming at sharing the culture of the Portuguese-speaking communities, showcasing Macau's role as a platform of cultural exchange between China and the Portuguese-speaking countries.
The program of this edition of the festival is as diversified as in previous years. Different booths of Macau Portuguese-speaking communities from ten countries or regions, namely Angola, Brazil, Cape Verde, Guinea-Bissau, Goa, Daman and Diu, Mozambique, Portugal, São Tomé and Príncipe, East Timor, and the Macanese community, will be set up, introducing their countries or regions' traditional music, images, arts and crafts, costumes, literature and gastronomy.
When: Friday–Sunday, December 10–12, 2021
Where: Taipa Houses-Museum and Carmo area, Avenida da Praia, Carmo, Taipa
How much: Free admission
For more information, check here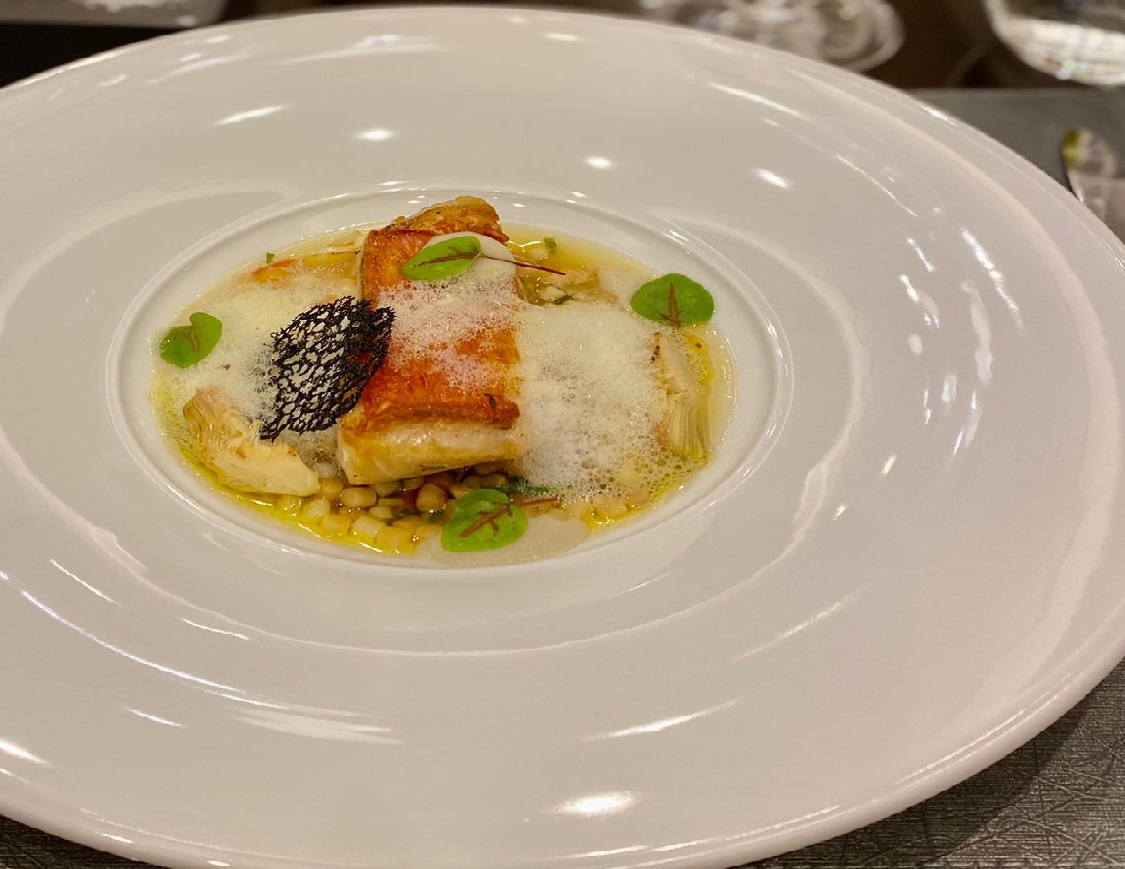 The Manor at The St. Regis Macao presents the newest edition of its "Let's do a Luxe Lunch" set menu.  This special occasion lunch experience features the finest imported seafood and premium cuts with the option of free-flow champagne.
Let's Do a Luxe Lunch allows guests the choice of three, four, or five-course menus depending on their appetite. Seafood connoisseurs will appreciate the Hokkaido scallops with langoustine and Japanese sea bass and New Zealand Ōra king salmon while the George Bruck foie gras, Rhug Estate pigeon breast, and Aveyron lamb dressed with celeriac, truffle, and mustard seeds are the chef's specialties.
Chocolate lovers can indulge in the rich hot chocolate cake with hazelnut cream and Illy coffee ice cream. Alternatively, opt for the chestnut confit with cream and snow-white meringue. Both desserts are the perfect finale for this decadent brunch.  The Let's Do a Luxe Lunch menu can be elevated further with free-flow Billecart-Salmon Champagne!
When: 12:00pm–3:00pm, Saturdays and Sundays
Where: The Manor, The St. Regis Macao, The Londoner Macao, Estrada do Istmo, s/n, Cotai
How much: Starting at MOP $398* per person (additional MOP $298* per person for champagne pairing)
*Prices include an additional 10% service charge
For more information and bookings, send an email to [email protected], call +853 2882 8898 or check here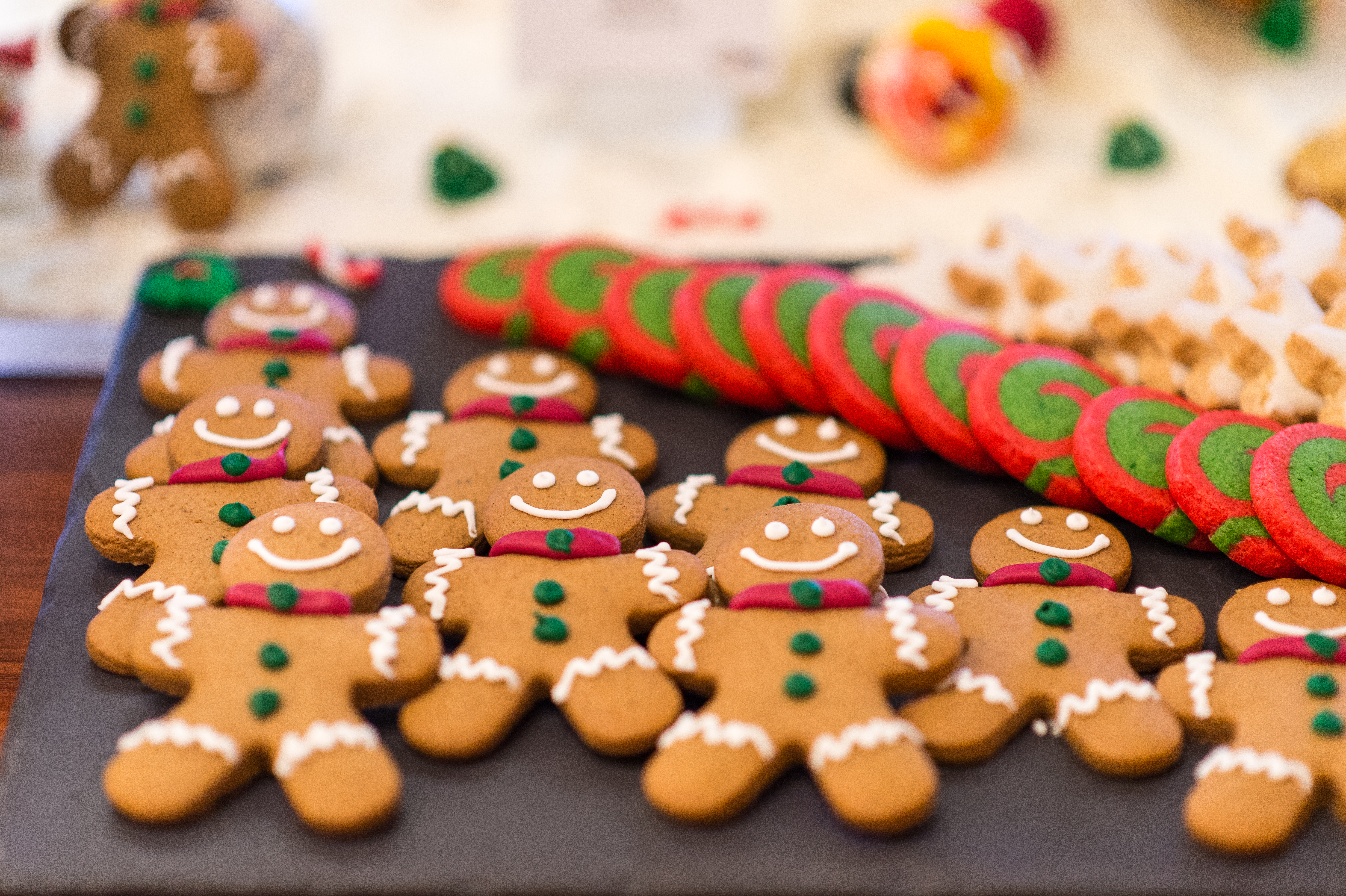 Sparking even more fun and joy to the season, kids may unleash their creativity in the Sweet Tooth Workshops at Anytime, during weekends in December. Kids, and also parents, are invited to decorate their own donuts or gingerbread with colorful candy toppings at the Winter Festive Donut Decoration Workshop and Gingerbread Icing Cookie Decoration Workshop, making their very own edible masterpiece while also enjoying some precious parent-children times. What's more, Anytime also offers an extensive selection of seasonal gifts to save everyone from the hassle of festive shopping for loved ones.
When: Saturdays and Sundays, December 1–31, 2021
Where: Anytime, MGM Cotai, Avenida da Nave Desportiva, Cotai
How much: MOP $150 per participant**
For more information and bookings, call +853 8806 8888 or check their official website
*Subject to a 10% service charge
**Reservation in advance is required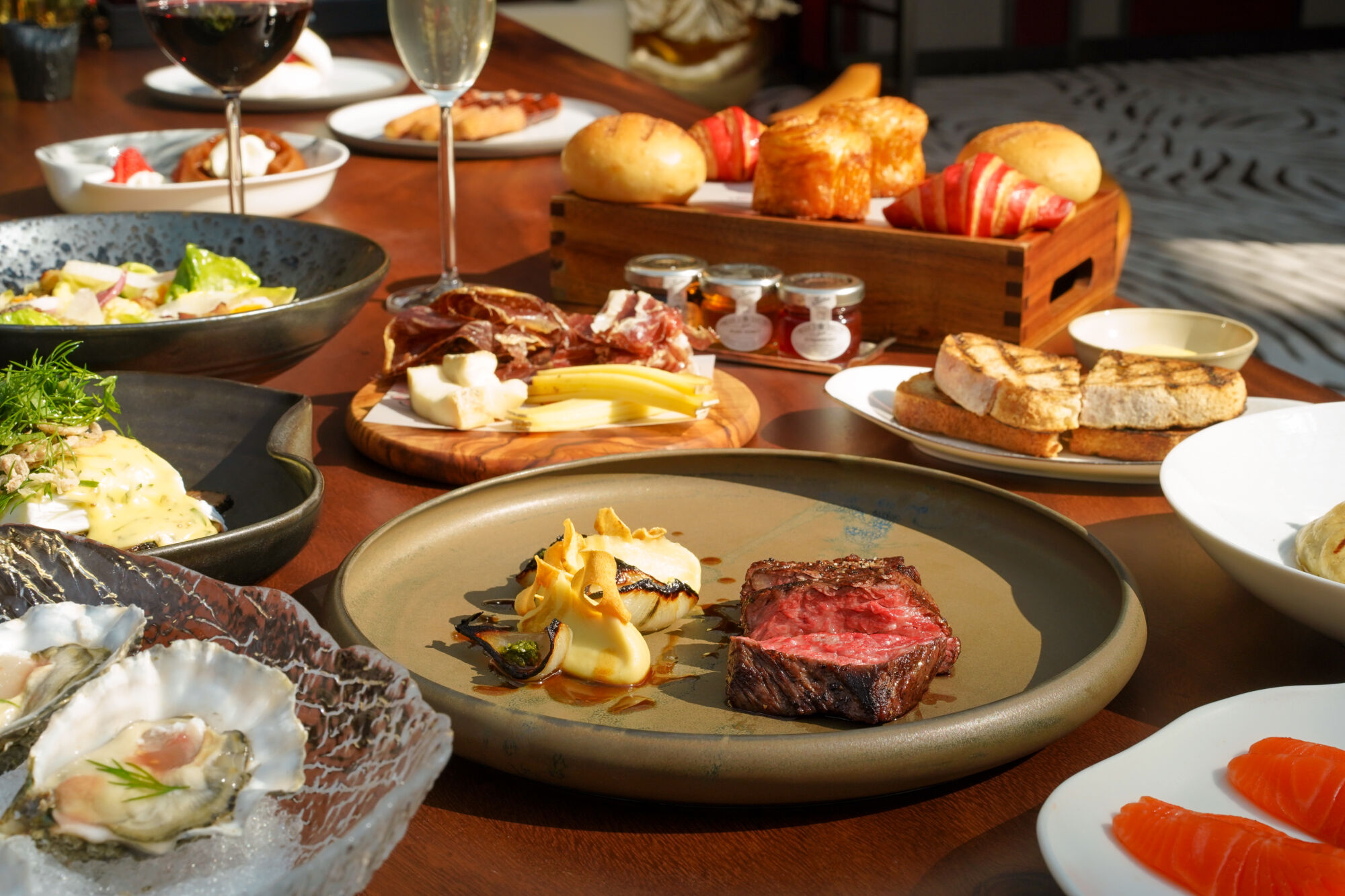 Sunday late mornings are made extra special at Grill 58, situated under the open-air Spectacle with natural sunlight, delightfully complementing a smorgasbord of special treats curated in a three-course menu. A selection of five sharing starters includes Fine de Claire oysters served with fermented tomato and smoked bonito oil, house-cured Petuna salmon trout, Iberico cold cuts (18-months cecina de Leon beef ham and 30-months Bellota ham), and artisanal cheeses from Les Freres Marchand and Grill 58 caesar salad.
Choices of main course include the Australian M9 wagyu Bavette, which is a leaner cut of wagyu with intense flavor which makes a great option for brunch; pan-fried Japanese sea bream served with grilled leek and hazelnut Pil Pil sauce, and more. Four desserts are on offer, with a must-try which is Chef Conor's favorite: fluffy homemade buckwheat waffle served with maple syrup, butter pecans, and silky vanilla cream. The Sunday Brunch menu includes free flow of juices but an option of free flow of selected red, white, and sparkling wines is available as well.
When: Sundays, ongoing
Where: Grill 58, MGM Cotai, Av. da Nave Desportiva, Macau
How much: MOP $480 per person (additional MOP $180 per person for choice of free flow of selected wines)
For more information and bookings, call +853 8806 2318 or check here

Cui Ruzhuo, a famous painter and calligrapher, collector, and owner of Jing Qing Yuan court was born in 1944 in Beijing. He had been teaching in the Central Academy of Craft Art in China before he moved to the United States in 1981. In 1996, Cui moved back to Beijing and settled down. At present, he holds academic positions as a doctoral supervisor of the Chinese National Academy of Arts and Dean of the Institute for the Study of Traditional Chinese Painting at the Palace Museum-Institute. He was also titled honorary professor of Repin Academy of Fine Arts and an honorary fellow of the Russian Academy of Arts and Science in 2016.
When: November 12, 2021–January 9, 2021
Where: Macao Museum of Art, Avenida Xian Xing Hai, NAPE, Macau
How much: Free admission
For more information, check their website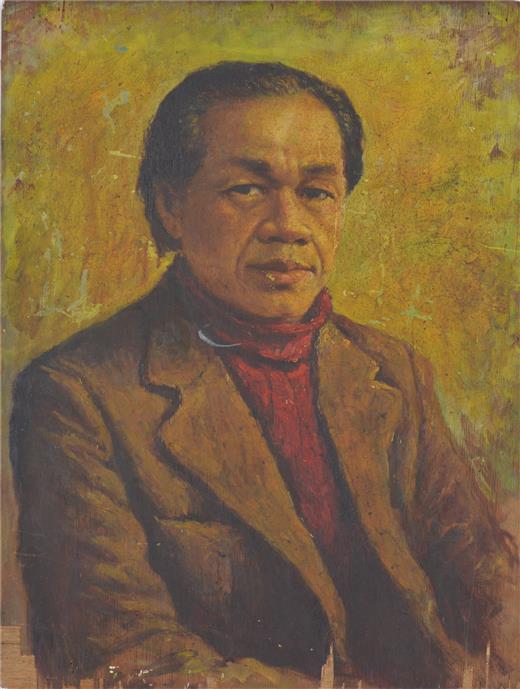 The Macao Museum of Art (MAM) has always attached great importance to the gathering, collection, collating, research, display, and publication of Macau artists' works, to engage the public with the development of art in Macau. Donations from artists and collectors are an essential source of a museum collection. For this reason, MAM organizes regular exhibitions of the donated works to show both the latest collection and the appreciation to the donors.
Tam Chi Sang (1920–2007), an artist and art educator of great stature, was known as the pioneer of Western painting in Macau. MAM has collected many of his works, and thanks to the donations of his students in these years, such as Chou Cheong Hong, Chio Wai Fu, and Kwok Wai Kit, that gradually enrich our collection. This exhibition will showcase a selection of 13 portrait works from the donated collection, including sketches, oil paintings, Chinese paintings, and sculptures to show his enriched artistic outlook, his exploration of portrait artworks, and also to pay tribute to the donors.
When: November 26, 2021–May 29, 2022
Where: Macao Museum of Art, Avenida Xian Xing Hai, NAPE, Macau
How much: Free admission
For more information, check here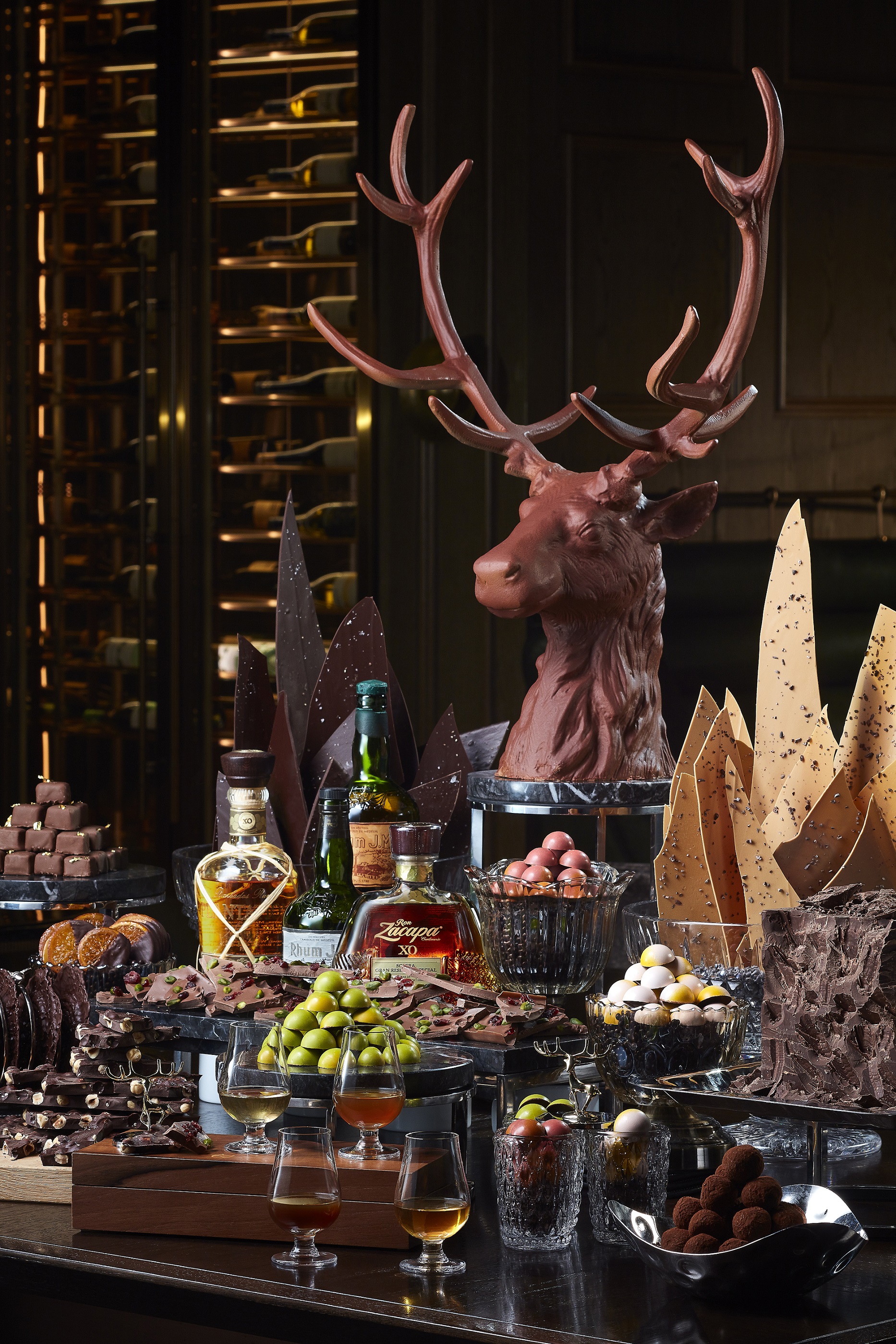 For rum and chocolate lovers, The St. Regis Bar will be presenting the Xocolate X Rum experience where guests can enjoy a set of four different unique rums with chocolates and rum cocktails from December 1 to 31. The Rum Flight includes four Rums and up to eight pieces of chocolate.
When: December 1–31, 2021
Where: The St. Regis Bar, Second Floor, The St. Regis Macao, The Londoner Macao, Estrada do Istmo, s/n, Cotai
How much: MOP $488 (rum flight), MOP $138 (rum cocktails), and MOP $98 (chocolate table experience) per person
For more information and reservations, call +853 8113 1300 or send an email to [email protected]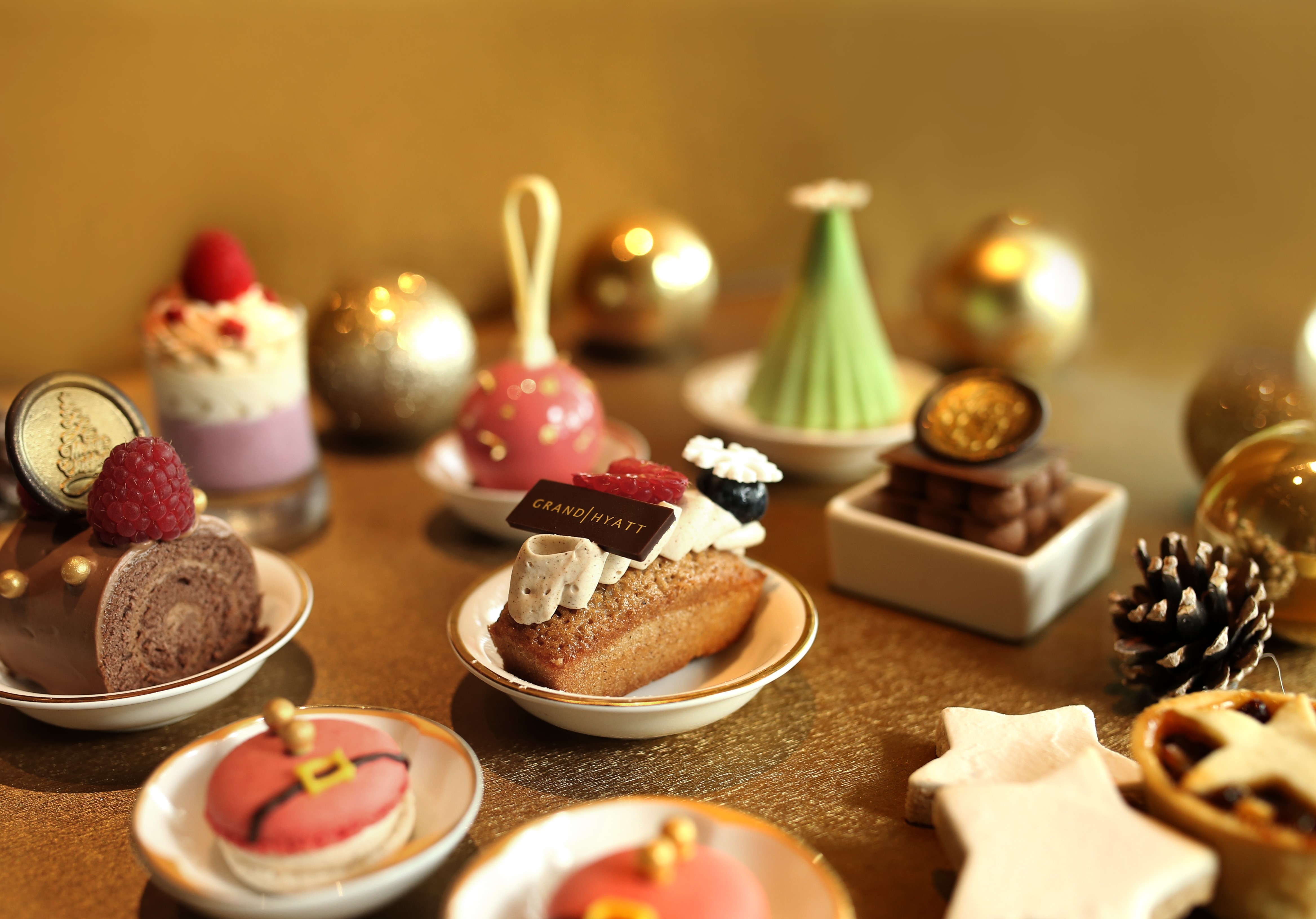 At Grand Club, you'll be able to savor wonderfully crafted pastries while overlooking the panoramic views of Cotai from Grand Hyatt Macau's 37th floor. Make your holiday gathering utterly enchanting with delicate sweets and savories, festive vibes and a spectacular skyline.
When: 2:30pm–4:30pm, December 4, 5, 11, 12, 17–26, 2021
Where: Grand Club, 37/F, Grand Hyatt Macau, City of Dreams, Estrada do Istmo, Cotai
How much: MOP $468 per couple* (additional MOP $120 for two glasses of Veuve Clicquot Yellow Label champagne)
For more information and reservations, call +853 8868 1920
*Includes selections of Nespresso coffee, TWG tea or mulled wine
10% service charge on all dining offers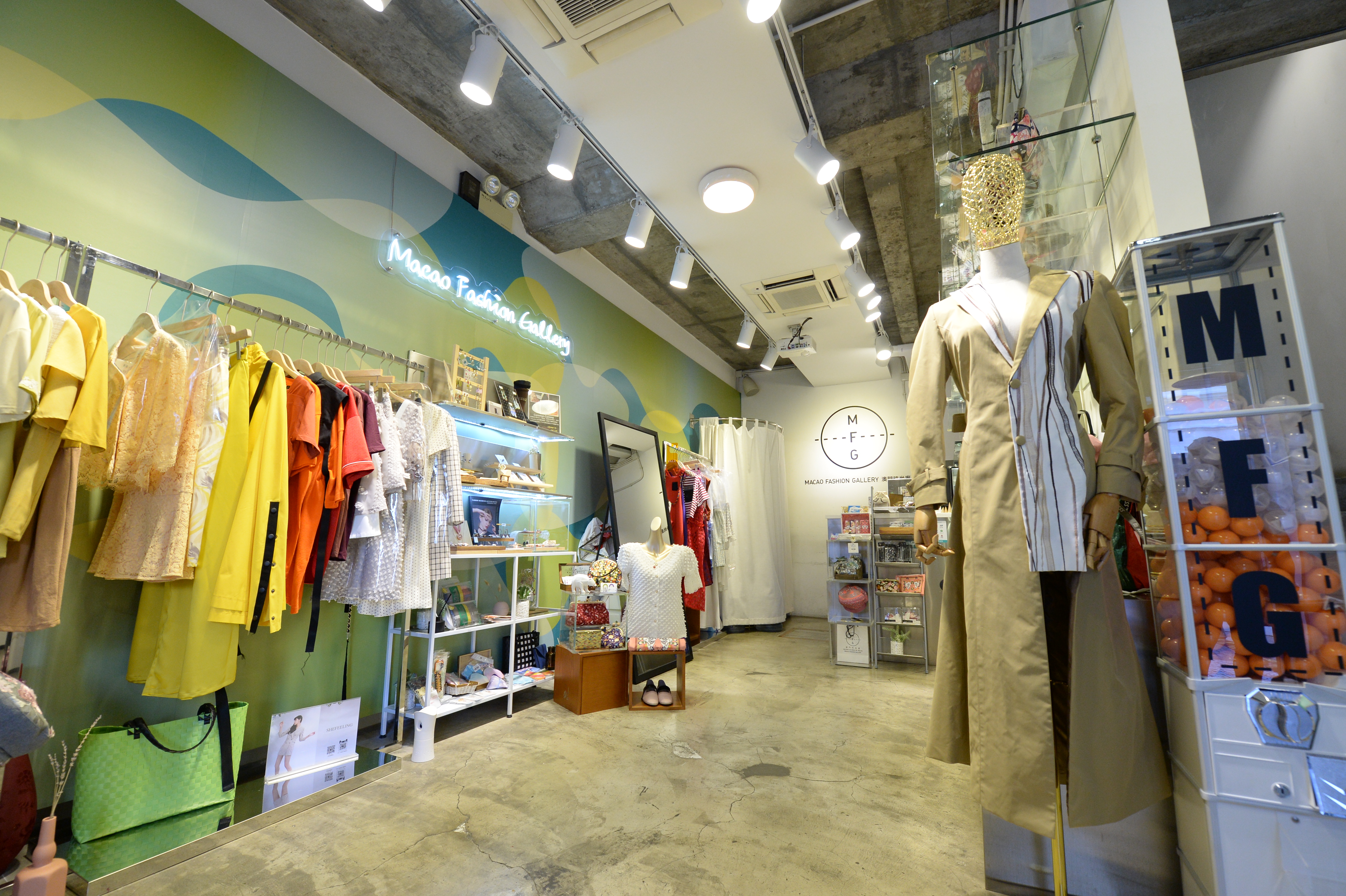 The "2021 Brand Story—Macao Original Fashion Exhibition VIII" of the Macao Fashion Gallery (MFG) brings you into the world of C/W COLLECTIVE, a womenswear brand, with its avant-garde and high-end clothes in a well-decorated exhibition space, allowing you to feel the charm of the deconstructed style.
The exhibition is held at the MFG, starting from today until December 31, 2021. The clothes are designed by Connie Wong through deconstructing and reintegrating fabrics of different textures and materials with the design element of deconstructivist architecture. With "Urban Uniformation" as the theme, this exhibition highlights the diversity and adaptability of the brand's clothing. A sales space, the 2021 Exclusive Fashion Collections—Showroom, is also available, bringing together clothing and accessories from 34 local original brands. Members of the public are welcome to participate and purchase their favorite products.
When: November 25–December 31, 2021
Where: Macao Fashion Gallery, 47 Rua de S. Roque, Macau
How much: Free admission
For more information, call +853 2835 3341 or check their website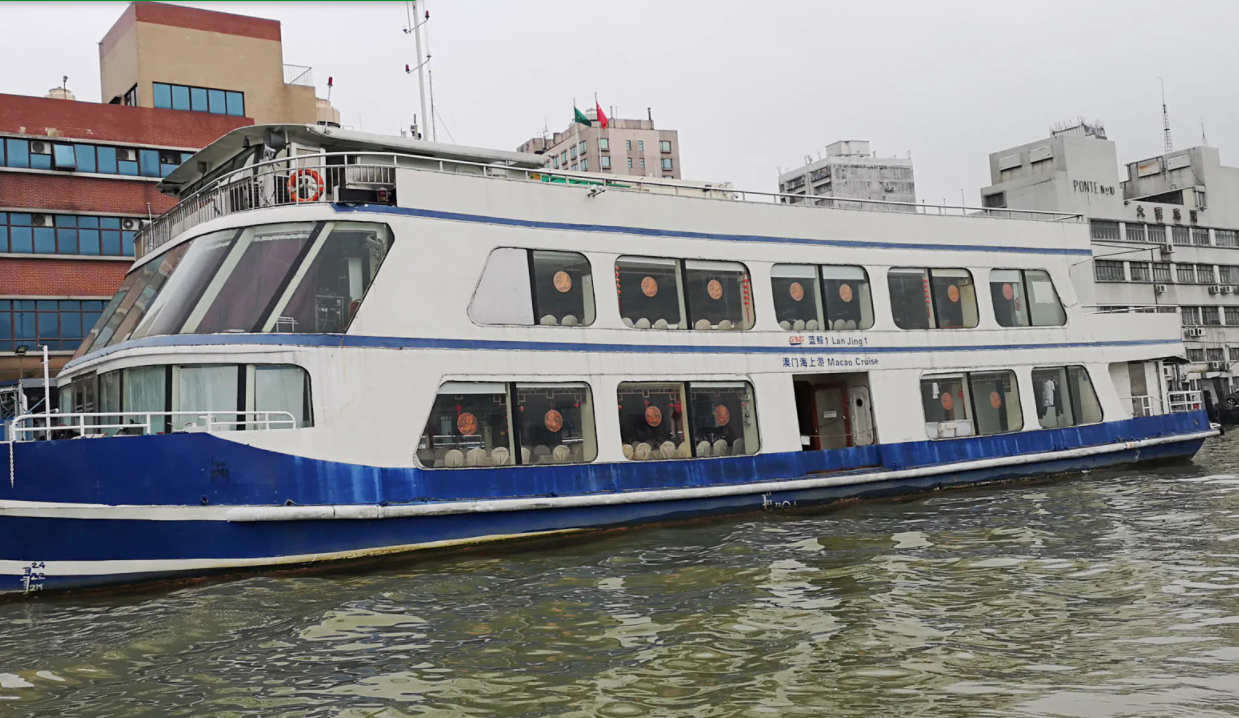 From the warm winter sunshine to the evening glow all over the sky, the Art Cruise in Macao will let you indulge in the unique amazing coastal sceneries of Macau like passing through a time tunnel. As the final event of the "Friends of MAM" activities this year, the tour is themed with Macau coastline sceneries and combined with the paintings of MAM collections. Coupled with programs such as theatrical performances, art workshops, and themed afternoon tea, etc. on a cruise ship, the participants' imagination will surely be refreshed through input from multiple senses.
In this tour, you can experience the art diversity in a unique way and experience the creative inspiration of the artist, by appreciating the unique coastal sceneries of Macau from multiple angles, such as the Inner Harbor, the A-Ma Temple, the Macau Tower, and the Macao Science Museum, etc. If you desire to explore another kind of the beauty of Macau, "Art Cruise in Macao" will never let you down. Participants can choose one of the following routes.
When: Sunday, 2:00pm–5:00pm, December 12, 2021
Where: Meeting at the Yuet Tung Ferry Terminal to enter the Macao Blue Whale No. 1 cruise ship, Macau
How much: MOP $80–120 per person
* In the event, photographic models and costume props will be provided. And the photographic equipment shall be prepared by the participants
Tags