This weekend, the attention is turned to Grand Lapa, Macau and Grand Coloane Resort, where fantastic staycations, dining promotions and other exclusive deals are on for all to enjoy and be pampered! On the look for cool restaurants and a different sort of meal? Try some Indian food, head to Mandarin Oriental, Macau for some oriental delights, and much more. The St. Regis Macao also has an exciting staycation package for family and friends to enjoy. Read on and find out where to catch the Macau Grand Prix, what staycation to book, dining deals and more, happening this weekend!
(See featured image above)
Known as the city's unique urban resort Grand Lapa, Macau took comfort and entertainment to the next level this November! Crafting a series of interesting and fun activities and events while offering wonderful views across the city, this hotel is having some pretty cool happenings this month. Read on and find out more!
Also read: 35 Years of Grand Lapa, Macau: Now & Then
Go beyond your senses with Grand Lapa, Macau this November and fully enjoy all that Grand Prix 2020 has to offer: from a lavish and exclusive Grand Prix live BBQ buffet to a stay at one of their deluxe rooms, there's plenty to catch up with at this hotel. The buffet is served during this internationally acclaimed sports event, at their Friendship Terrace–located on the 5th floor, offers unmissable views of both the races and Macau.
When: November 1–30, 2020
Where: Grand Lapa, Macau, 956-1110 Avenida da Amizade, Macau
For reservations and bookings, call the hotel at +853 2856 7888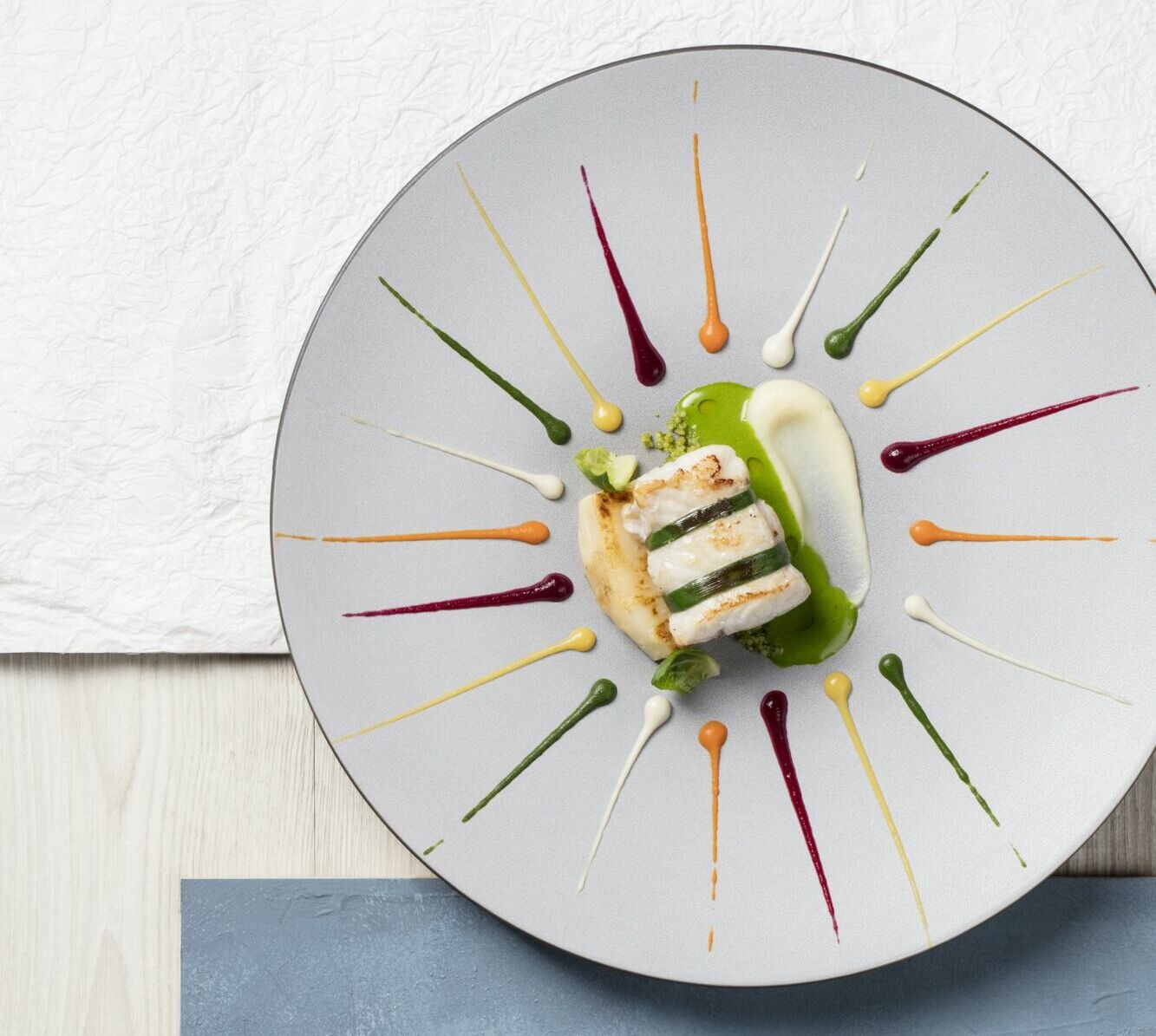 The latest evolution of The Manor's ocean-inspired special dinner menu has arrived with the release of "Stories of the Sea – The Sixth Chapter" featuring eight courses showcasing the finest selection of seafood sourced from the oceans around the world. Executive Sous Chef Michele Dell'Aquila has evolved the menu to highlight the best flavors of the season which are then matched to the highest quality seafood including the renowned Boston lobster, bluefin tuna and Dover sole.
To start, Boston lobster is served alongside earthy flavors such as smoked artichoke heart, black truffle, and asparagus, giving contrast to the inherent richness and sweetness of the lobster. An intensely rich onion soup with oyster using sweet onions from Auxonne in France follows, garnished with the exclusive Sevruga caviar, with the strong sea flavors of the oyster and the caviar balanced by the sweetness of the onions.
Also read: Michele Dell'Aquila: The Manor's New Executive Sous Chef Making Exquisite Fine Dining
When: 6:00pm–11:00pm, From now until December 30, 2020
(Not available between December 21 and 25 December, 2020)
Where: The Manor, The St. Regis Macao, The Londoner Macao, Estrada do Istmo, s/n, Cotai
How much: MOP $888 per person, MOP $1,288 per person with the paired wine package
For more information and bookings, call +853 2882 8898 or email to [email protected]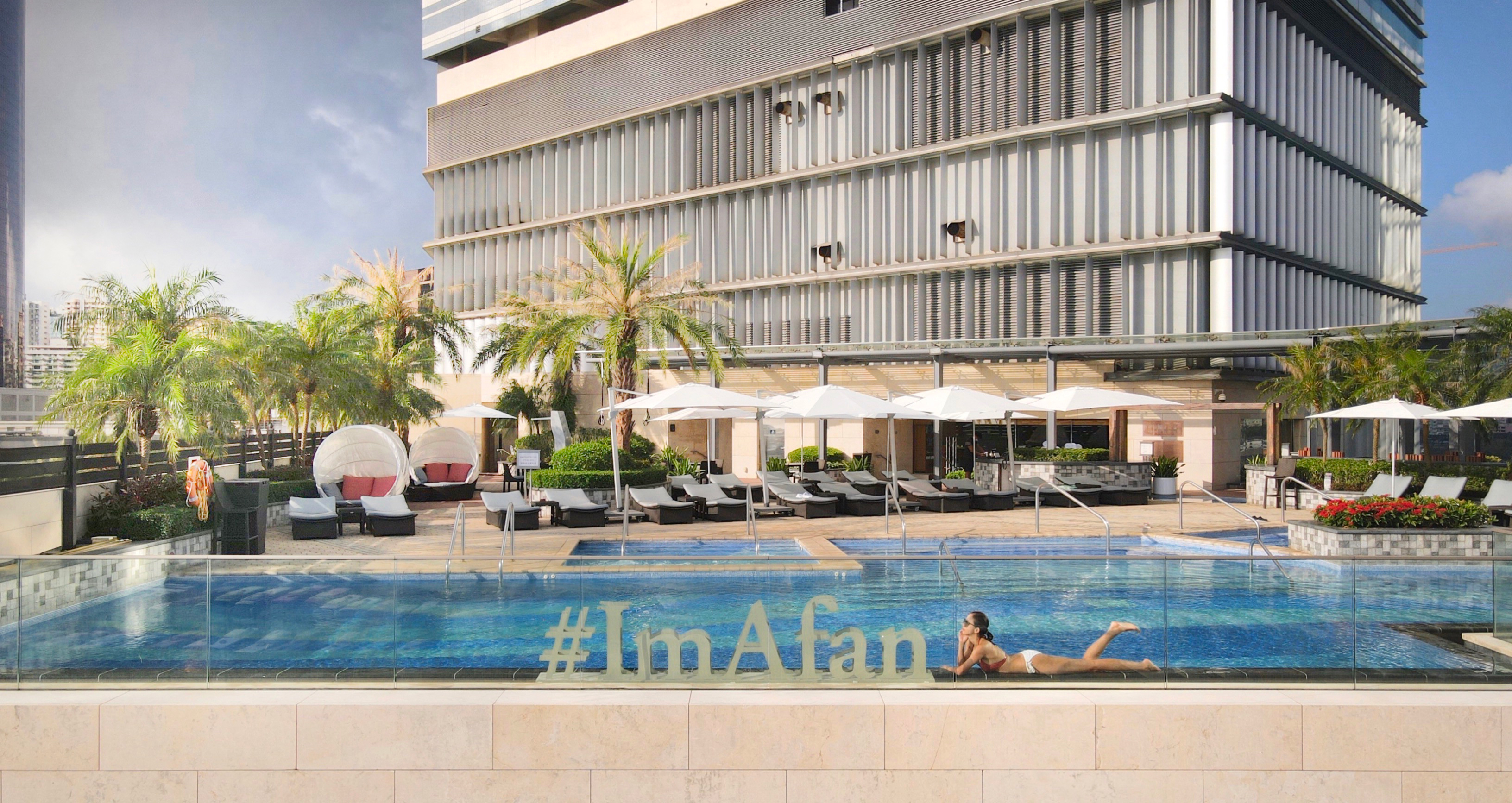 An Oriental indulgence awaits you this November at Mandarin Oriental, Macau! From incredible ocean and lake views to award-winning dining selections, experience the utmost in personalized service when staying at this spot with some of the best views of Macau. This staycation package includes accommodation in a deluxe room, a MOP $100 cash voucher from The Mandarin Cake Shop to enjoy their freshly baked delicacies, plus a 90-minute "endless dim sum" lunch at Vida Rica Restaurant–worth MOP $820–for two persons.
This fantastic package also includes a 25% discount at Lobby Lounge, Vida Rica Restaurant and Bar–including in-room dining and food served at the pool deck–25% discount for spa treatments at The Spa and complimentary access to their infinity swimming pool deck and fitness center.
When: Throughout November, 2020
For the dim sum lunch, choose between 12:00pm to 1:30pm or 2:00pm to 3:30pm
Where: Mandarin Oriental, Macau, 945 Avenida Dr. Sun Yat Sen, NAPE, Macau
How much: From MOP $1,488 per room
*A surcharge of MOP $200 for lake view room, MOP $600 for waterfront suite, MOP $800 for panorama suite, and MOP $1,000 for the deluxe suite. Price is subject to 10% service charge and 5% government tourism tax. Exclusively for Macau residents only (Macau ID and Blue Card holders)
For more information and reservations, call +853 8805 8822, send an email to [email protected] or click here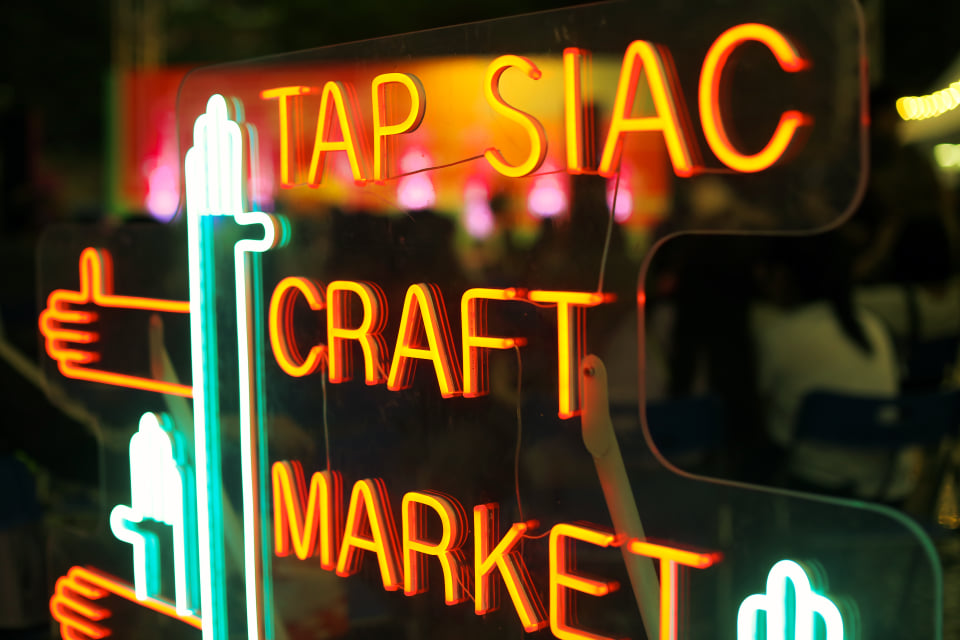 Little by little, the Tap Siac Craft Market has become a recognized creative market brand across Asia. Bringing together elements of creativity, music, and gastronomy, and offers handicraft aficionados unique experiences every season. This year, the Tap Siac Market takes place on two weekends of November, 20 to 22 and 27 to 29. As in previous editions, this too features a series of live music performances, activities for the little ones, lots of booths with creative and craft items, and workshops as well.
Also read: Best Markets in Macau
Since 2008, the Tap Siac Craft Market is held twice every year in Spring and Autumn. It attracts both local and overseas creative talents to showcase their creativity and is now a major cultural and creative event featuring handicrafts in Macau and throughout Asia.
When: 5:00pm–10:00pm (Fridays), 3:00pm–10:00pm (Weekends), Friday–Sunday, November 20–22 and 27–29, 2020
Where: Tap Seac Square, Avenida do Conselheiro Ferreira de Almeida, Macau
How much: Free admission
For more information, check the official event's website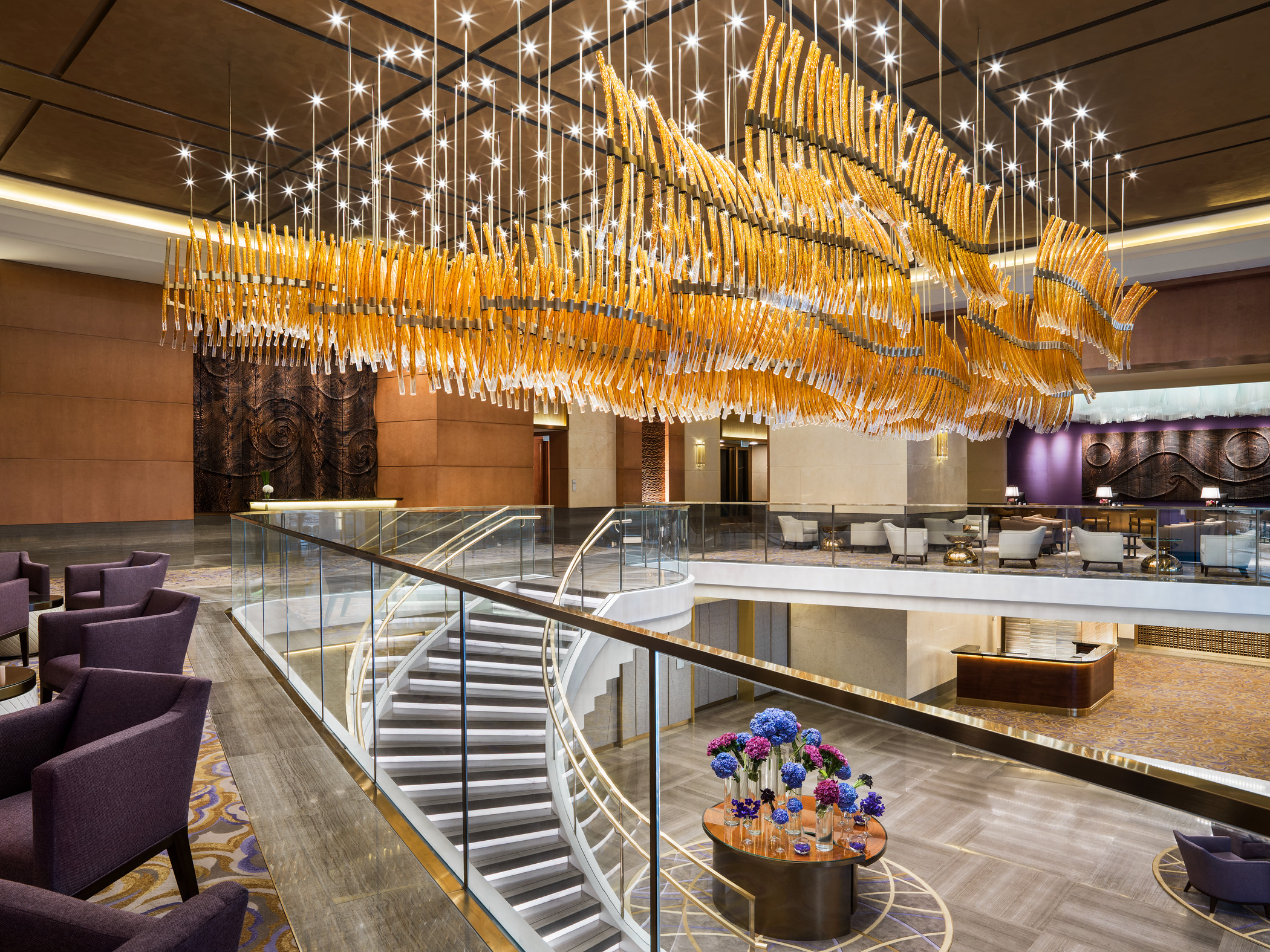 Families are invited to create special memories at The St. Regis Macao with "The Ultimate Family Staycation at St. Regis" package that includes a special two-hour "Experience Macao" outing escorted by their own dedicated St. Regis Butler.
Also read: 10 Reasons to Stay at The St. Regis Macao
Also read: The St. Regis Bar Macao: The Hottest Spot in Town
In addition to a one-night stay in a stylish deluxe room with breakfast for two adults and two children and complimentary room upgrade to the next category, The Ultimate Family Staycation at St. Regis package comes with a selection of family-friendly inclusions, including themed welcome and turndown amenities for children, family-oriented activities including the St. Regis Reading Journey that offers a selection of special stories and books especially curated for children to allow precious family moments.
When: Booking period – Now till December 30, 2020
Stay period – Now till January 3, 2021
Where: The St. Regis Macao, The Londoner Macao, Estrada do Istmo, s/n, Cotai
How much: Starting from HKD $1,888 per night
*5% government tax will be exempted until October 31, 2020
For bookings, check their website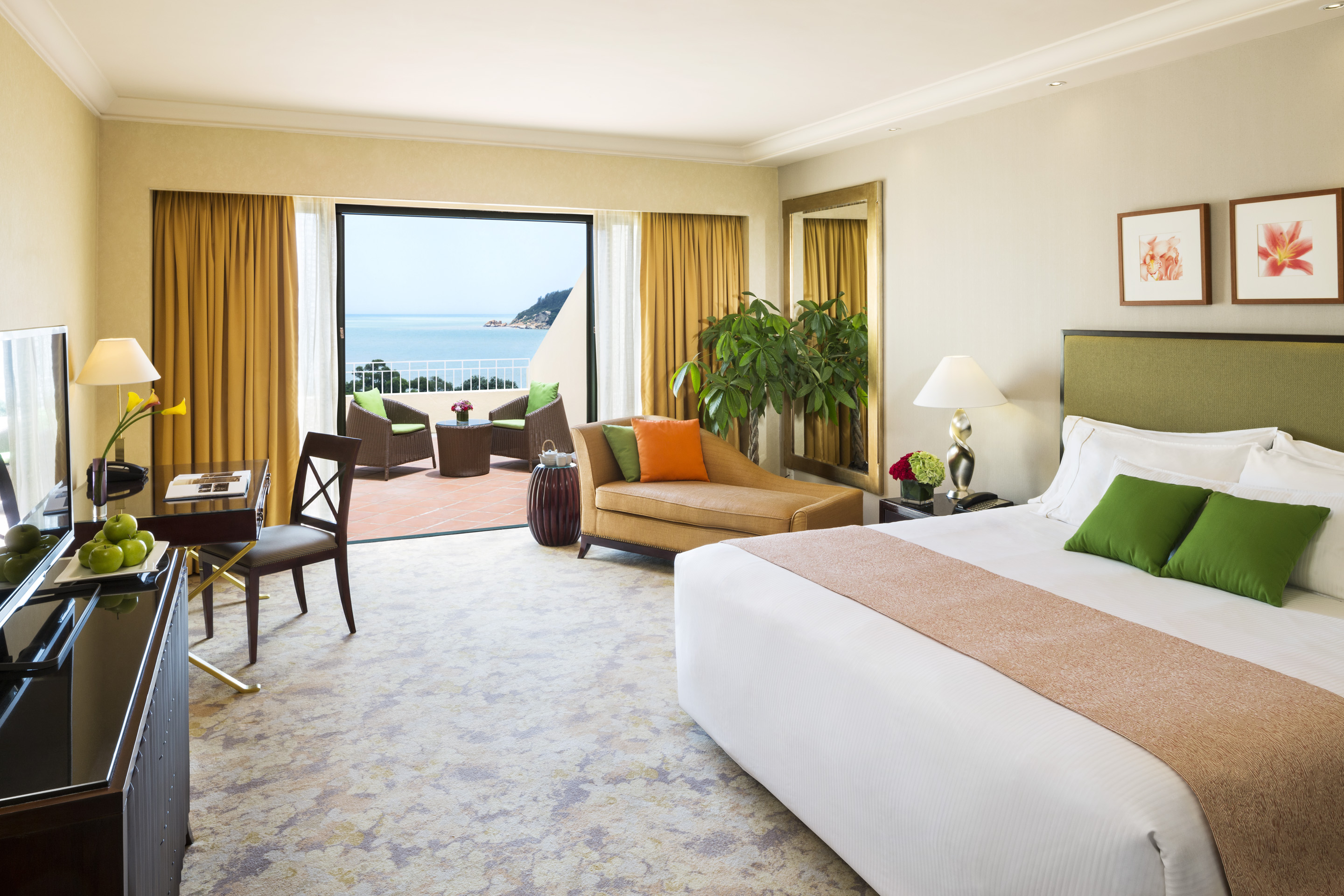 If you think the Macau Grand Prix is too loud, too crowded, and it's just too much traffic? Grand Coloane Resort is a safe haven for all seeking relaxation and an amazing time surrounded by greenery and the sound of the sea! This November hit the only beach resort in town and enjoy all there is to offer.
Also read: 10 Reasons to Stay at Grand Coloane Resort
Also read: Macau's Best Outdoor Swimming Pools
This is actually one of the best hotels to stay at when looking for some time away from all the hustle and bustle of the city center. Without traffic lights and honking cars, there're people walking up and down the streets with peaceful views and venues; Grand Coloane Resort offers a wonderfully designed staycation close to both the beach and nature with greenery is abundant in this area. If you're a fan of trekking and walking, start at this hotel and follow our tips on the best trails in Coloane.
When: MOP $11 dim sum menu – November 1–30, 2020
Where: Grand Coloane Resort, 1918 Estrada de Hac Sá, Coloane
For bookings and more information, check their official website or call +853 8899 1320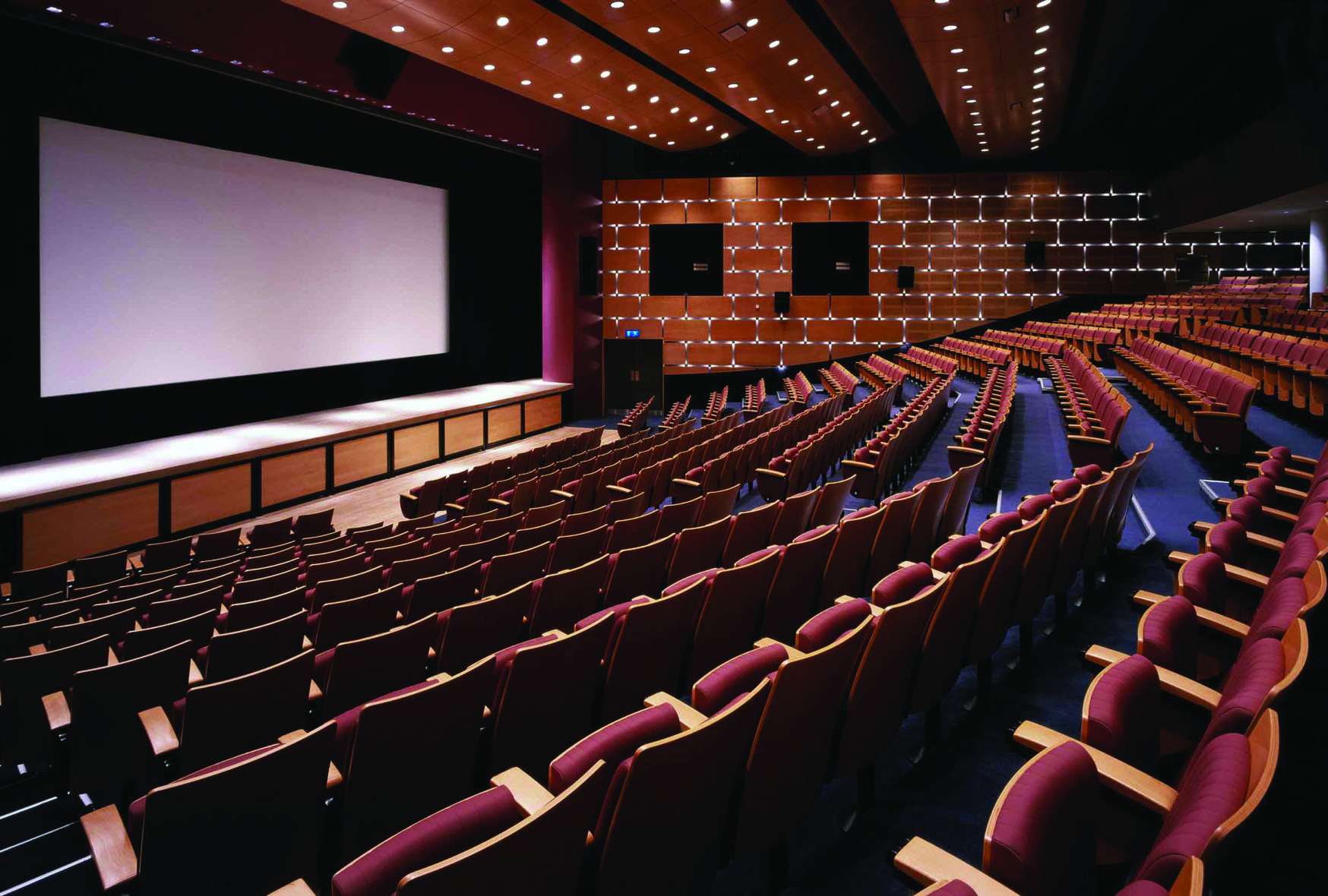 Macau is blessed with a large number of movie theaters and cinemas packed in a relatively small space. Going to the movies or watching a film on a super large screen has a certain charm and the experience definitely differs compared to at home.
Here is our list of six great cinemas and theaters around the city, ranging from the first Western-style theater in China to the latest in cinema technology at Galaxy Macau. Take the time to know all these fantastic cinema halls across town and head on a tour through them!
Also read: Famous Films Shot in Macau
Also read: Cinema in Macau: An Ode to Films Back in the Day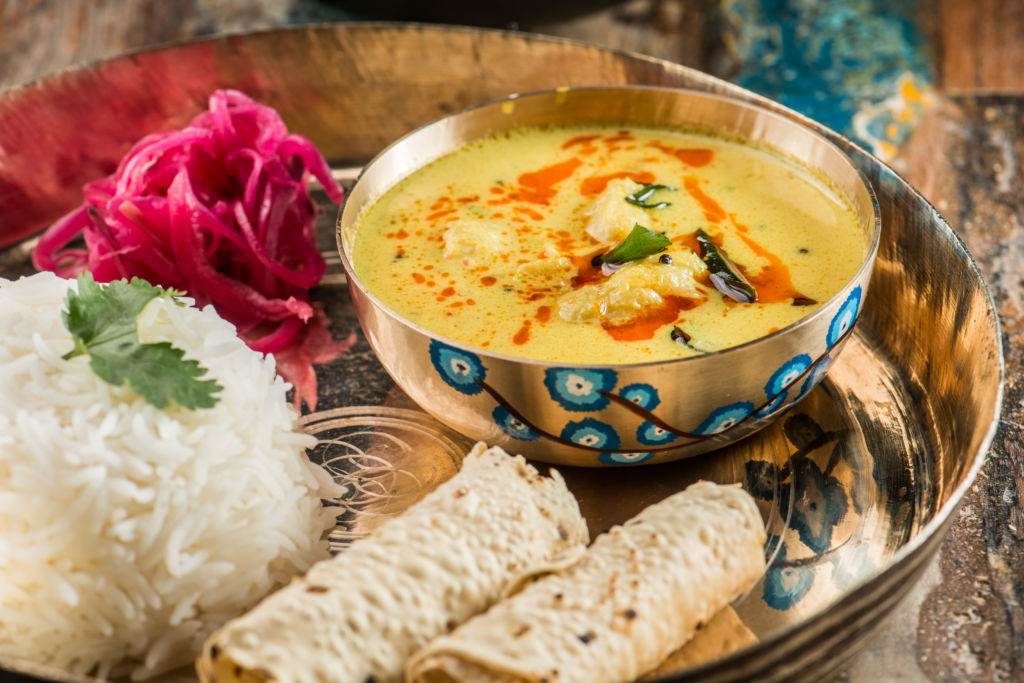 Curry, masala, tandoori, and naan–these words are not foreign for any experienced foodie. It's hard to find a cuisine that can compete with Indian food when it comes to spices and colors. And that's what we love it for, even when we can't handle the level of heat! There is no burning tongue that a glass of lassi can't save. The weekend is upon us and we recommend reading this tasty article and plan ahead for a tour across Macau's best Indian restaurants! To learn where to get the best and the most authentic Indian food in Macau, check out this list.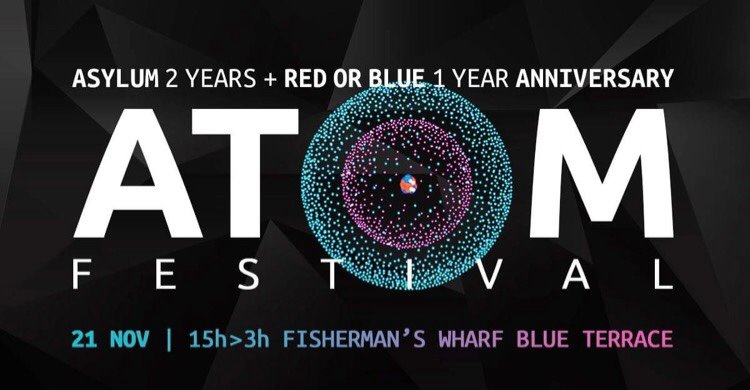 Arts and music festival ATOM is happening at Macau Fisherman's Wharf blue terrace. It's a celebration of asylum label's 2nd anniversary, with their resident DJ Zarah Fong along with his own label Red or Blue's 1st anniversary. It's also their first time teaming up for this outdoor Art and Music Festival.
They're inviting guests all over from China: "Max Shen" from 44Kw Club, Shanghai Techno powerhouse. Along with their favourite producer, DJ "Temple Rat", and co-founder of Oil Club Shenzhen, "Shy Beef". There are also musicians and DJs from Hong Kong, Italy, Portugal. The night's program also includes Matteo Cardarelli, Helena, Kevin and more.
In the afternoon, music styles include ambient and experimental live, national musical instruments live and electronic. Steve Pan, NÁV, Ryoma and Benson & TIS are also some of the names on the line-up.
When: 3:00pm–3:00am, Saturday, November 21, 2020
Where: Blue terrace at Macau Fisherman's Wharf, Avenida da Amizade e Avenida Dr. Sun Yat-Sen, NAPE, Macau
How much: MOP $200 with one drink (early bird)
MOP $300 with one drink (advanced)
To purchase tickets, click here
For more information and bookings, check the event's Facebook page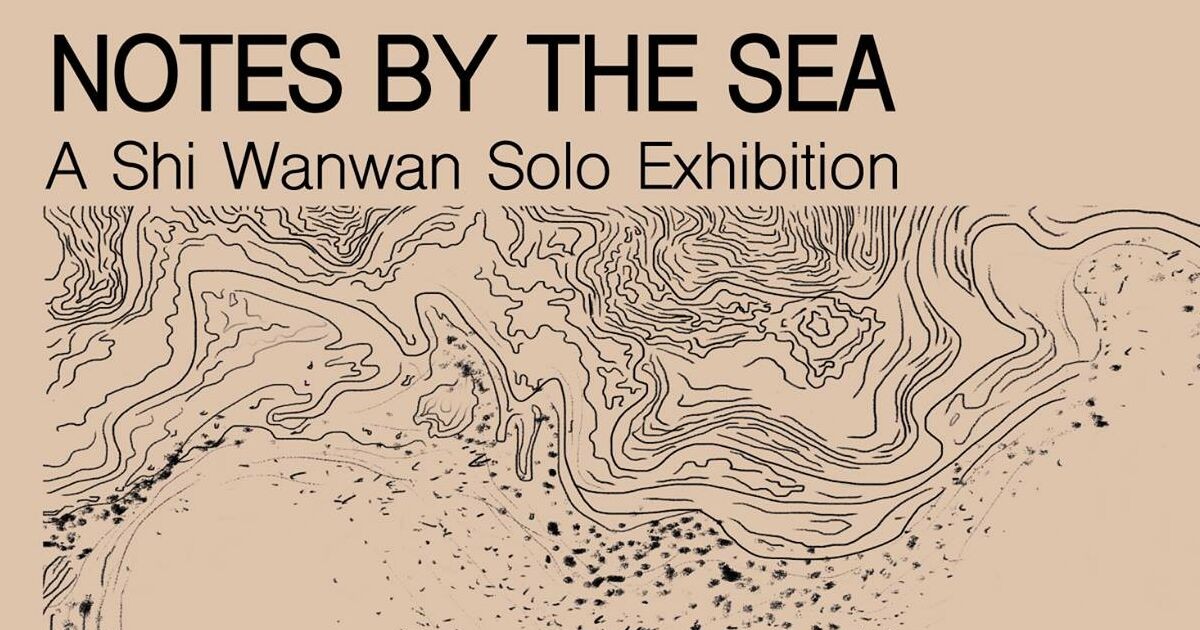 Chinese artist Shi Wanwan is invited to hold a solo exhibition as part of Ox Warehouse's Artist-in-Residence program and first held in Mong-Ha Villas (Vivendas Verdes). Shi Wanwan is a conceptual artist based on the creation of a specific context. Graduated from the Sculpture Department of the Central Academy of Fine Arts with a master's degree, he is currently studying for Ph.D. in the School of Intermedia Art of the China Academy of Art.
This exhibition is inspired by Macau's special place between the 16th century in the Discovery Age and the 19th century when the world was undergoing tremendous transformations, presenting historical marks left on its citizens today. During his residence in Macau, Shi Wanwan tried to observe and communicate with the city, the result is a series of Macau-inspired works completed for this exhibition. The artist will, as always, use his most adept methods to create artistic works reflecting the times, the right to decision-making, socio-economic relations, and cultural memory through his observation and speculation about places, sites, space, and community.
When: November 16–December 23, 2020
Where: Green Townhouses, 55-57 Avenida do Coronel Mesquita, Macau
How much: Free admission
For more information, check the event's Facebook page
Tags