December is here and with it, some long-awaited Christmas and New Year's events! Let's not forget it's also a month to take some time off before 2021 starts. We've gathered some of the coolest December events happening in Macau, including exclusive dining offers, Christmas-themed experiences, art exhibitions, and more! Check out this month's selection and end this (challenging) year with your loved ones. Also, don't miss out on the exclusive and time-limited opportunity of winning a two-night stay with dining at Grand Lapa, Macau! Find out more about this giveaway below!
(See featured image above)
Mandarin Oriental, Macau is creating a set of exclusive offerings to fully enjoy the festive season upon us! Celebrate Christmas and New Year's Eve under their roof with unmissable deals. The hotel is creating promotions for you and your family to have an unforgettable and joyful holiday.
With dashes of Christmas spirit, halls adorned with ornaments, and their magnificent sustainable Christmas tree, make memories with Mandarin Oriental, Macau this season. From big parties filled with cocktails and festive glow or a more private setting amongst your closest ones, there's something for everyone at this venue. Also, don't miss out on wonderful gift ideas that include spa treatments and more!
When: December 1–31, 2020
Where: Mandarin Oriental, Macau, 945 Avenida Dr. Sun Yat Sen, NAPE, Macau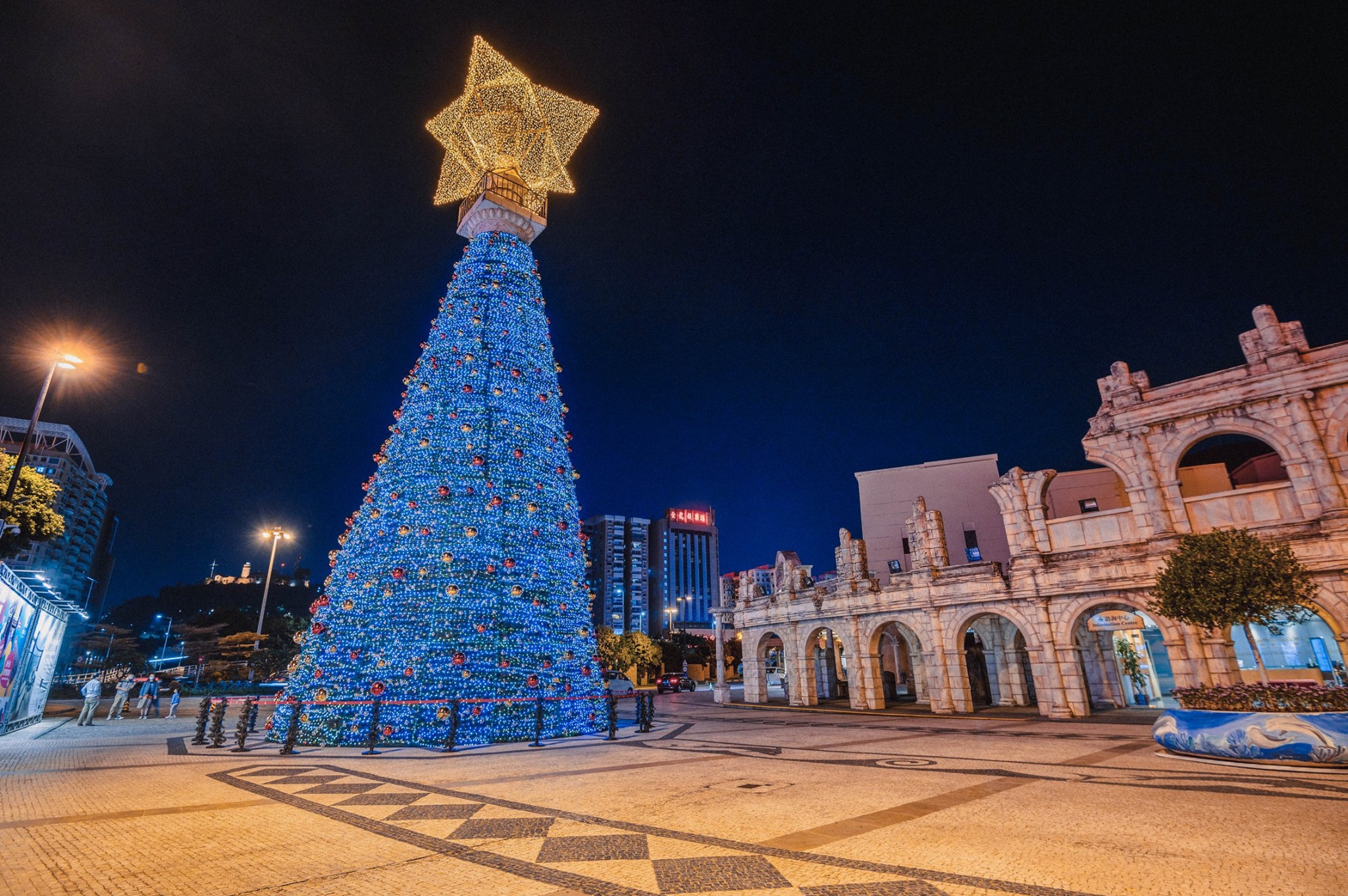 This December, get ready to enjoy Macau Fisherman's Wharf spectacular and dazzling light displays and be amazed by the tallest Christmas tree in town measuring 25 meters high at the main entrance! Kids and adults will be astonished with the grandeur and Christmas-themed decorations the venue has prepared for all. 'Tis the season to gather friends and family, have group gatherings, wish for beautiful things and take unique photos to cease the moment amongst the ones you love most.
At the same time, you can enter their Winter Lucky Draw by taking your purchase receipt to the redemption booth in the Convention and Exhibition Centre. Prizes include a brand new iPhone 12, free stays at hotels, a dinner buffet for two or trial package at their incredible VR Zone Macau–you'll never leave empty-handed. Bring your family and spend the most wonderful Christmas at this amazing venue! All you have to do is take your receipt to the redemption booth located at the Convention and Exhibition Centre and earn the chance to try their lucky draw vending machine!
When: December 1-31,2020
Lighting decorations: Every day until midnight
Winter Lucky Draw: Every day, 12:00pm–9:00pm
Where: Lighting decorations – Legend Palace Hotel, Harbourview Hotel, Rocks Hotel and Legend Boulevard
Winter Lucky Draw – Convention and Exhibition Centre
Macau Fisherman's Wharf, Avenida da Amizade e Avenida Dr. Sun Yat-Sen, NAPE, Macau
How much: Free admission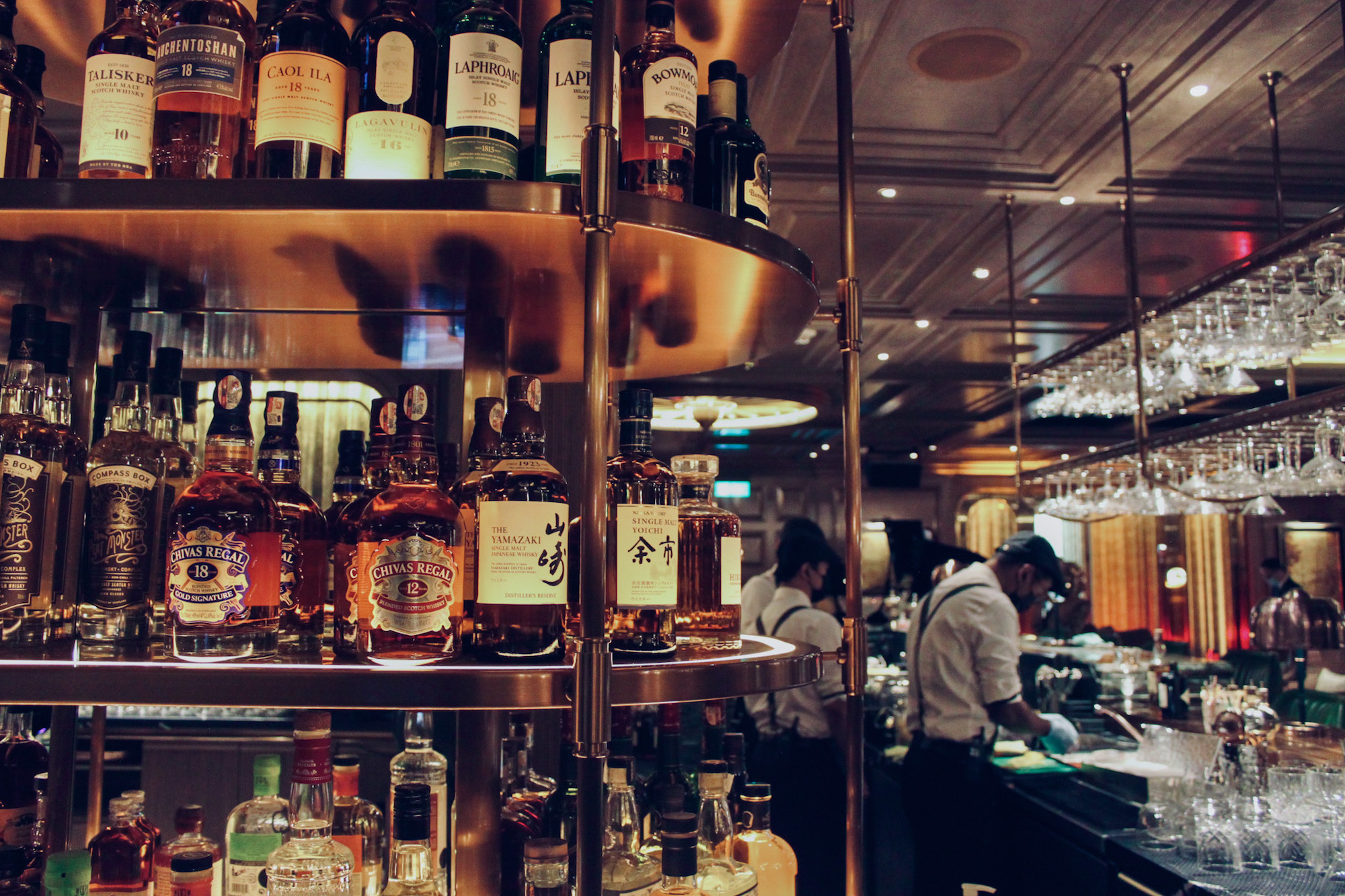 We've been excitedly anticipating the reopening of The St. Regis Bar Macao and finally, the remodeled watering hole is ready to take guests into its hospitable arms again! While the previous The St. Regis Bar was an elegant lounge, the new one takes it to the next level of the classiest of establishments for its design, concept, and what they offer to guests. In fact, it is more like a whole new spot on the Cotai Strip rather than an update. So as you walk from the elevator lobby towards the bar's entrance, get ready for an astonishing surprise.
For guests who wish to celebrate a special occasion or prefer some intimacy, there are two identical private rooms available. But the one that stole our hearts is the "Decanter" room that resembles an elegant salon with a stunning 3D ceramic sculpture on the wall and a cabinet with a collection of curvy decanters, whisky, and cognac. Yet another sign of exceptional care for guests is the "Bottle Keep" service. If you wish to order a bottle but can't finish it within a night, the St. Regis staff will save it for your next visit with a personalized card in a leather case attached to it.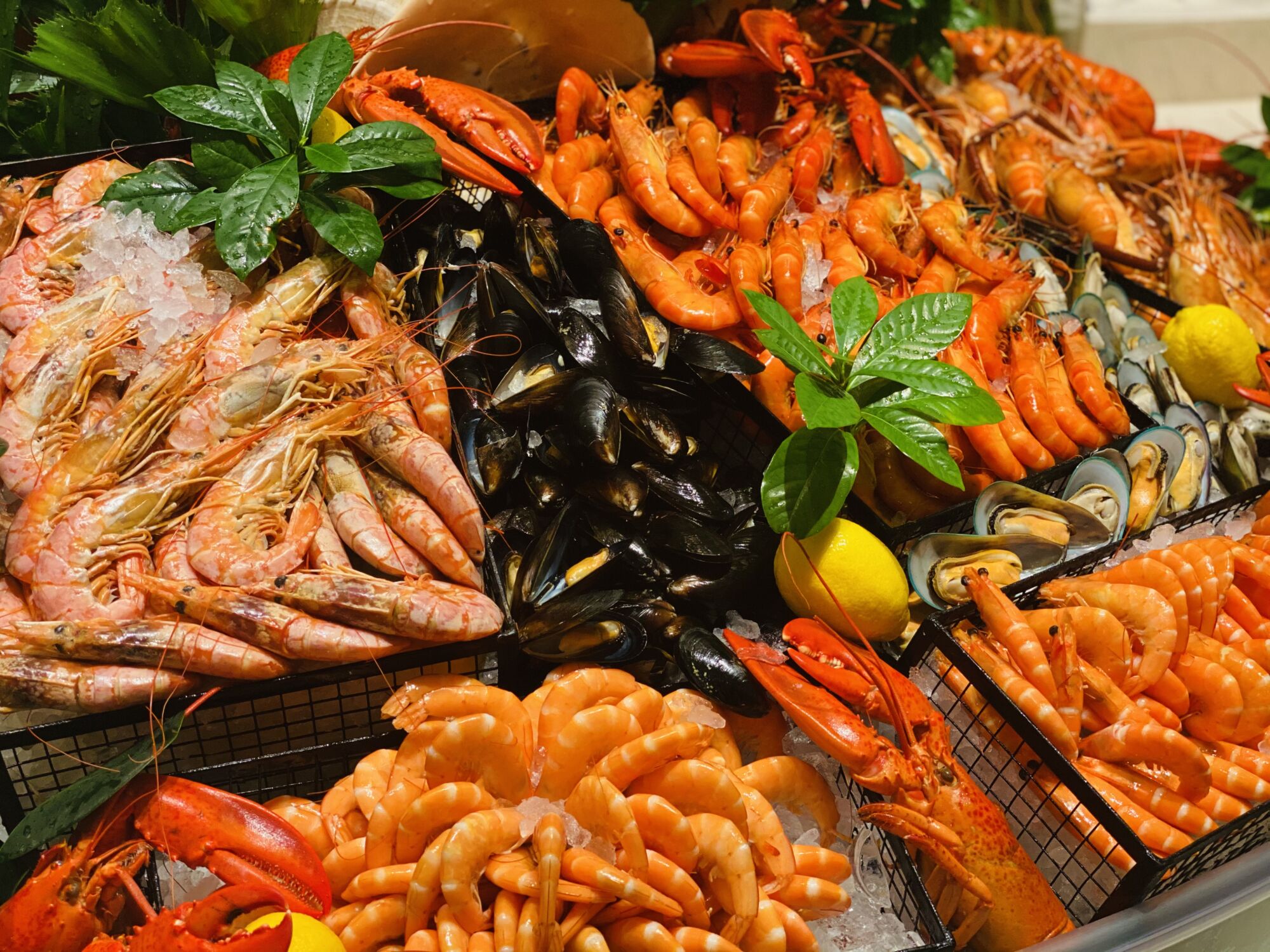 This Christmas, enjoy an array of sumptuous offers that will surely make your Christmas delightful and joyful when it comes to gathering and experiencing the coolest dining experiences! From seafood feasts to cheese fondue deals, and spa treatments, these are the exclusive promotions to grab this December and take the festive season to the next level. Welcome the festive winter with a sumptuous and tempting Prawn Fiesta dinner buffet in Mistral every Friday, Saturday even on public holidays! Embark on a gastronomic journey with signature delights such as jet-fresh and premium Thai, Malaysian, Argentinian, Chinese and Blue Hand prawns.
Celebrate the winter holidays with Sofitel Macau At Ponte 16's Christmas Spa Indulgence at Sofitel SPA! Using hot stones and essential oils, their professional massage therapists will apply the right amount of pressure to relax your muscles and revitalize yourself.
When: From now until January 31, 2021
Where: Mistral, So SPA, Sofitel Macau At Ponte 16, Rua do Visconde Paço de Arcos, Macau
How much: Mistral Prawn Fiesta – MOP $428+ per adult, MOP $228+ per child
Sofitel SPA offering – MOP $788+ per person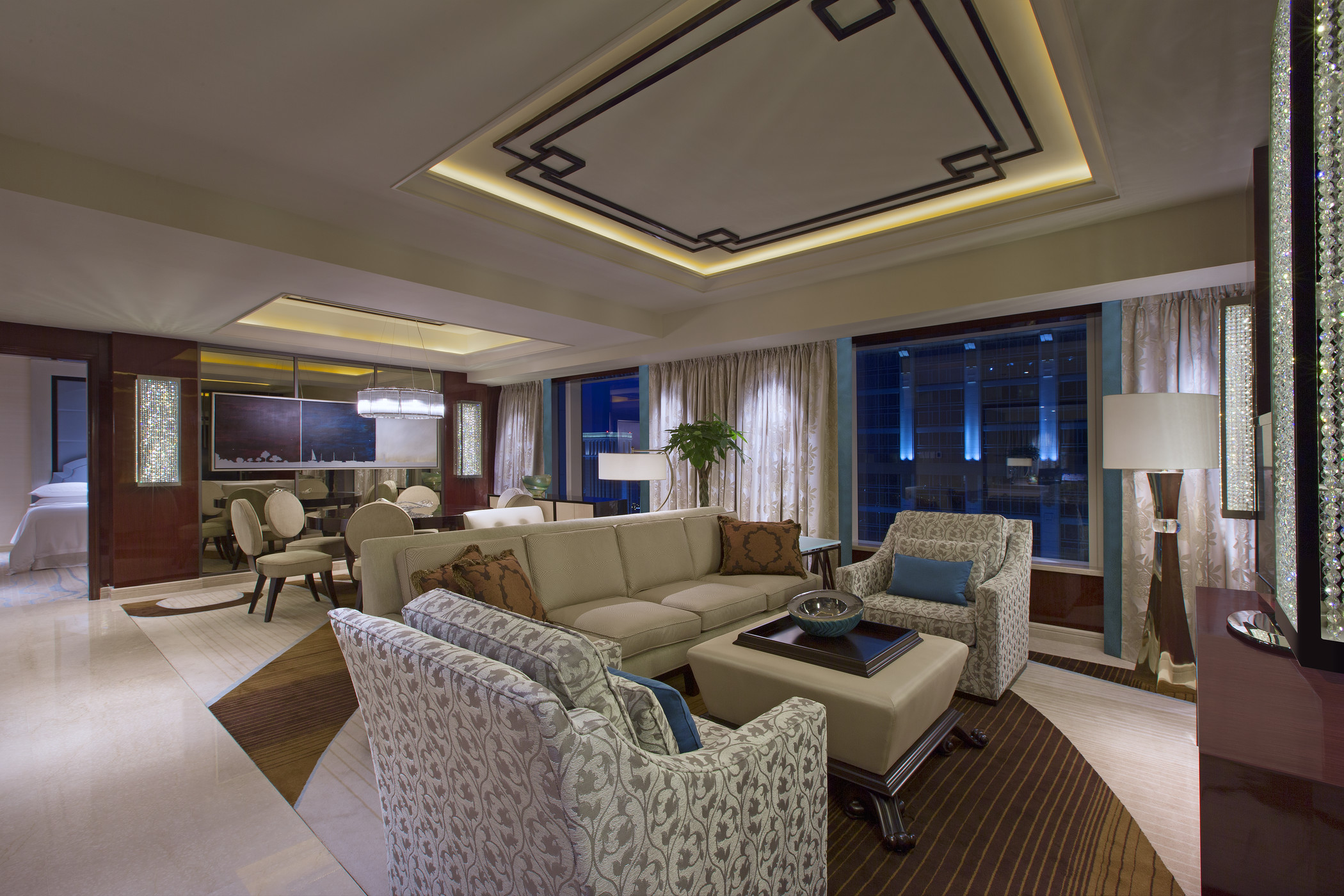 Sheraton Grand Macao has the festive season covered this year with a special staycation package and a range of great-value restaurant offers to make for a memorable holiday season to share with loved ones. This hotel is offering a series of wonderful accommodation and dining deals for all to celebrate December with joy! For the first time this year, guests and their loved ones can celebrate the festive season in luxurious style with the "Enjoy a Suite Surprise at Sheraton Grand Macao" accommodation package that includes a one-night stay at the Ambassador Suite or Presidential Suite with a celebration in-suite dinner.
At Feast International Buffet, guests will be spoilt for choice from the most popular cuisines of the world including fresh chilled seafood, Sichuan mala hotpot, an Asian noodle station, and Japanese Konro griller–yakitori, as well as featuring classic festive dishes including roast turkey, and Texas rubbed smoked US beef brisket. Diners at Yum Cha Chinese Restaurant can also get into the festive spirit with a six-course menu of winter comfort food, including double-boiled bamboo pith and wonton soup, wok-fried black fungus with coriander and Chinese yam, wok-fried prawns with Sichuan chili bean sauce, braised rice with conpoy and roast duck, and the much-loved Ibérico pork char siu. For a classic Chinese celebration, diners can add to the menu and enjoy specially prepared Peking duck with homemade pancakes to share!
When: From now till January 1, 2021
Where: Sheraton Grand Macao, The Londoner Macao, Estrada do Istmo, s/n, Cotai
How much: Accommodation package – MOP/HKD $5,088 per room up to six guests (Ambassador Suite), MOP/HKD $6,688 per room up to eight guests (Presidential Suite)
Dining offers – MOP $288–MOP $588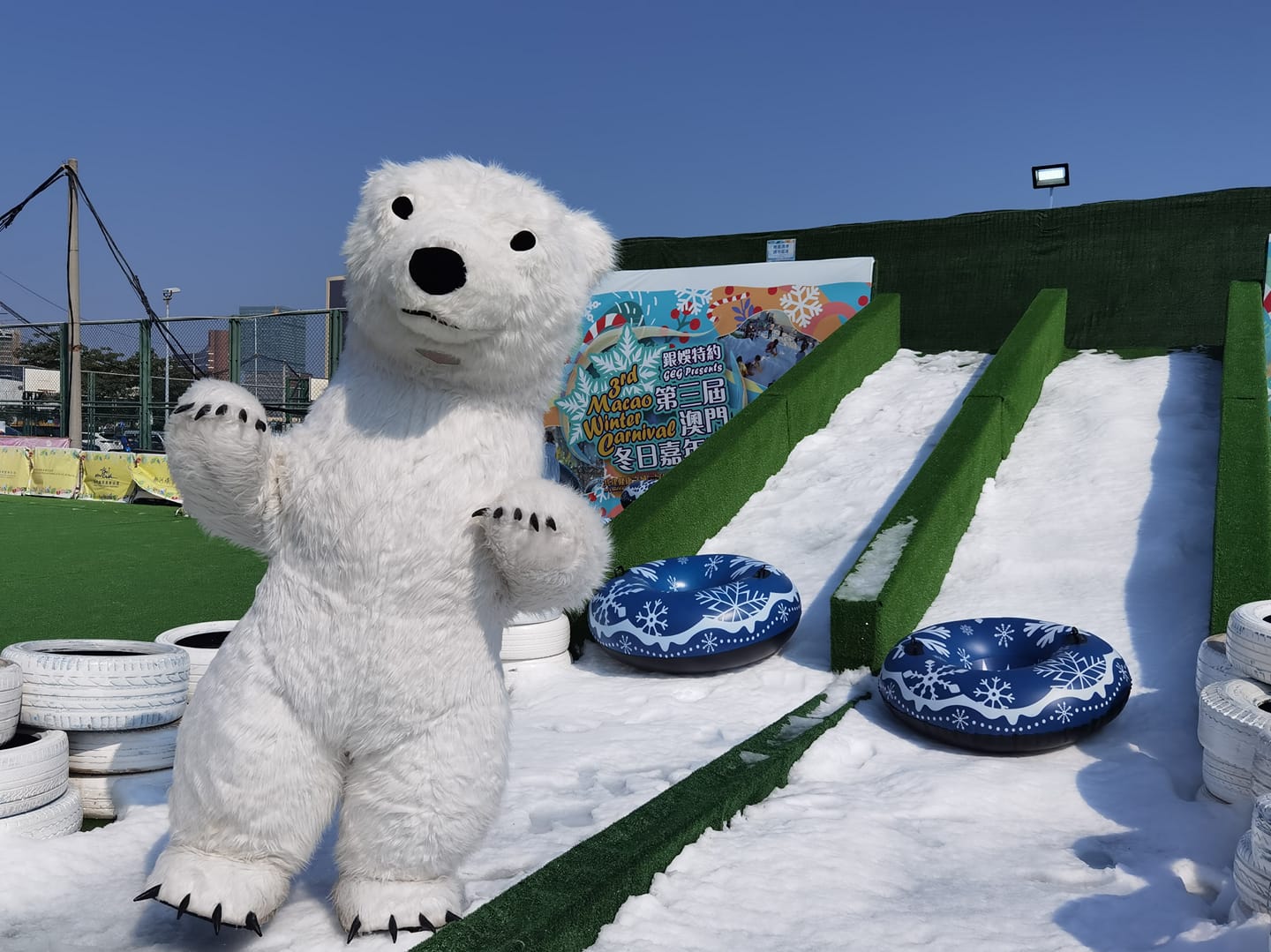 With the theme of "Let's Build a Healthy City and Present the Dynamic of Tourism", the third installment of the Macao Winter Carnival invites visitors to experience the only real outdoor snow park in town. There are photography areas, a kid's world, and game booths where everyone is welcome to enjoy a white winter, right here in Macau.
The chosen venue is the square in front of Macau Tower, allowing for lots of family fun under the snow and several games and cartoons!
When: 1:00pm–10:00pm, December 4–13, 18–27, 2020
Where: Rua da Torre de Macau, adjacent to Macau Tower, Largo da Torre de Macau
How much: Free admission to the park, Snow Zone – MOP $120 (for 45 minutes), Kid World – MOP $60 (for 30 minutes), Game booth – MOP $20 (per game)
For more information, check the organizer's Facebook page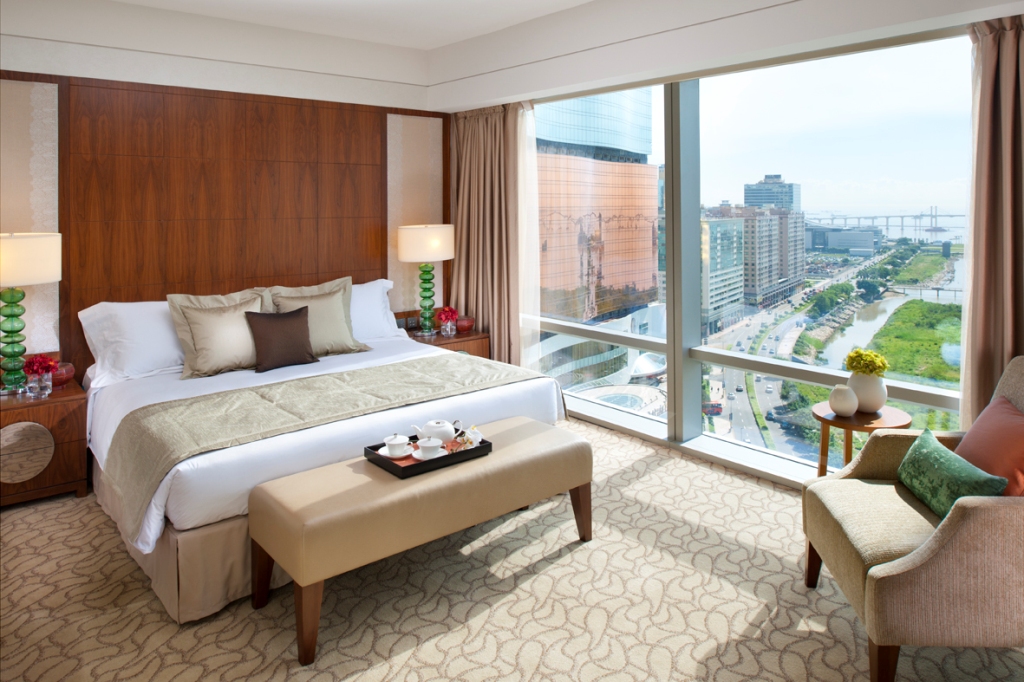 Mandarin Oriental, Macau has two fantastic staycation packages to celebrate this seasonal time amongst friends and family! Both offer accommodation, plus 25% discount on spa treatments, a one-pound cake from The Mandarin Cake Shop, and a secret visit from Santa Claus right to your doorstep for the little ones' amazement!
Their Merry Moments package includes a one-night stay at a Deluxe Bay View Room and daily dining credit of MOP $500 per room, while the Sensational Suite package offers a one-night stay at a Waterfront Suite, plus MOP $1,000 dining credit per room and the choice to have your suite decorated with Christmas-themed accessories! What better way to celebrate this Christmas season than booking a room at Mandarin Oriental, Macau, and celebrating in an intimate setting amongst the ones you cherish most.
When: December 1–30
Where: Mandarin Oriental, Macau, 945 Avenida Dr. Sun Yat Sen, NAPE, Macau
How much: Merry Moments – From MOP $1,288 per room (per night)
Sensational Suite – From MOP $1,888 per room (per night)
For more information and reservations, call +853 8805 8822, send an email to [email protected] or click here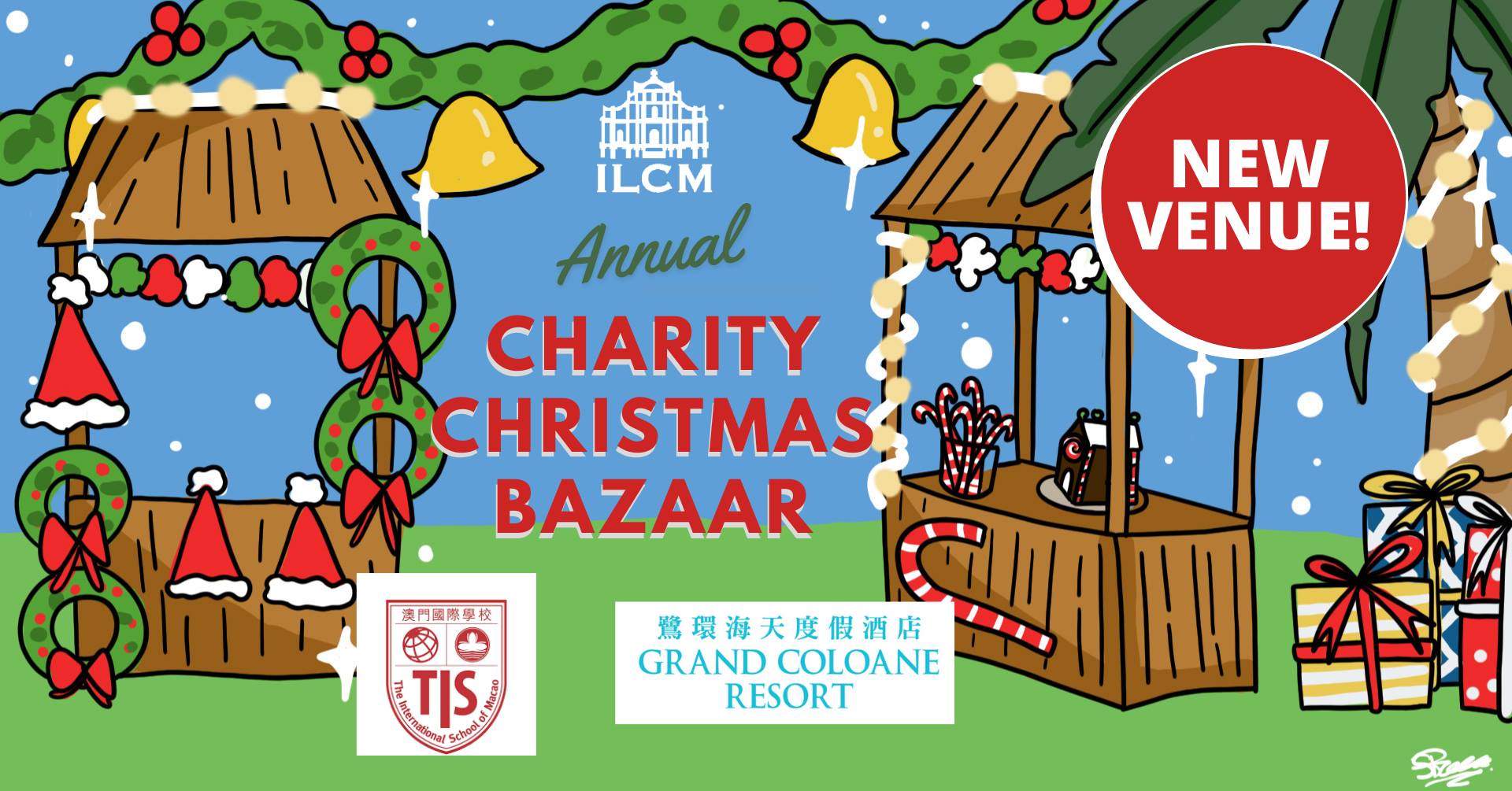 The International Ladies Club of Macau–ILCM–is yet again organizing a fantastic Christmas-themed bazaar! Not only will visitors be able to find the coolest gifts, but they'll also be aiding local organizations and people in need. After all, Christmas is the most wonderful time of the year indeed. Head there and get into the Christmas spirit at ILCM's Annual Charity Christmas Bazaar.
When: 11:00am–6:30pm, December 13, 2020
Where: The International School of Macao, Block K, MUST Campus, Avenida Wai Long, Taipa
How much: Free admission
For more information, check the event's Facebook page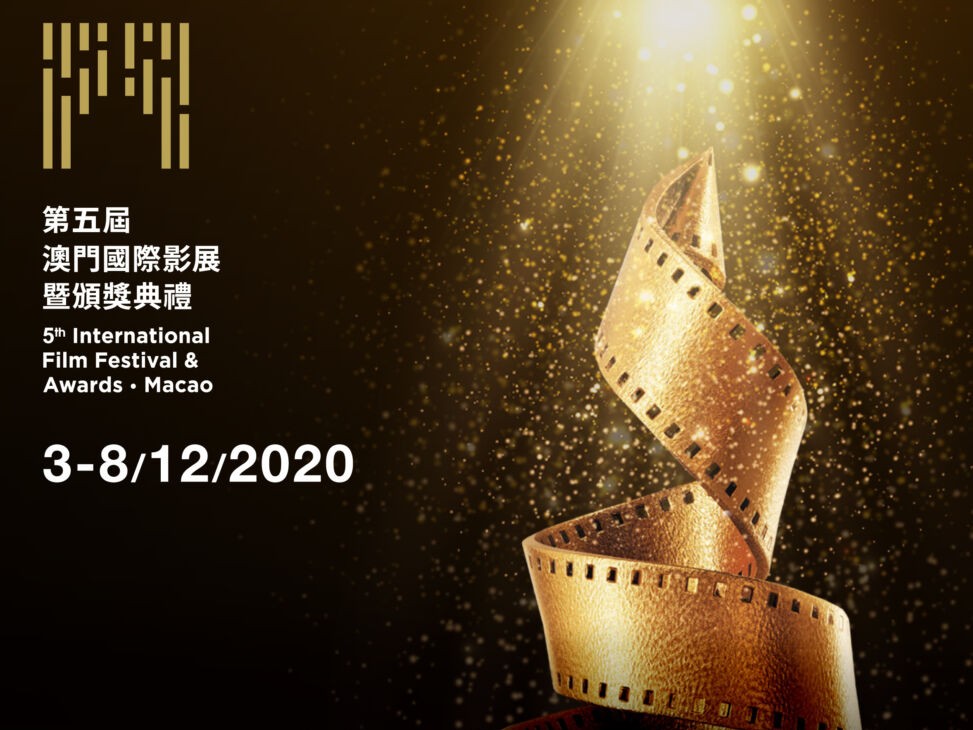 Competition is the festival's international competition group comprising 11 feature films, which is a showcase for first- and second-time filmmakers. A jury of five film personalities will appraise and award the best film works. Chinese film director, producer, and screenwriter Ning Hao (Mainland China) will be jury president together with Jury members Mattie Do (Laos), Nina Hoss (Germany), Eric Khoo (Singapore), and Albert Lee (Hong Kong).
The International Film Festival & Awards.Macao (IFFAM) was first launched in 2016, jointly organized by the Macao Government Tourism Office and the Macau Films & Television Productions and Culture Association; the film festival is held in Macau annually in December for a duration of approximately one week, to introduce world-class exchange opportunities to local cultural and creative industry professionals and to further raise Macau's international profile.
When: Thursday–Tuesday, December 3–8, 2020
Where: Macao Cultural Centre, Avenida Xian Xing Hai s/n, NAPE, Macau
How much: TBA
For more information, check the event's official website
Also read: Famous Films Shot in Macau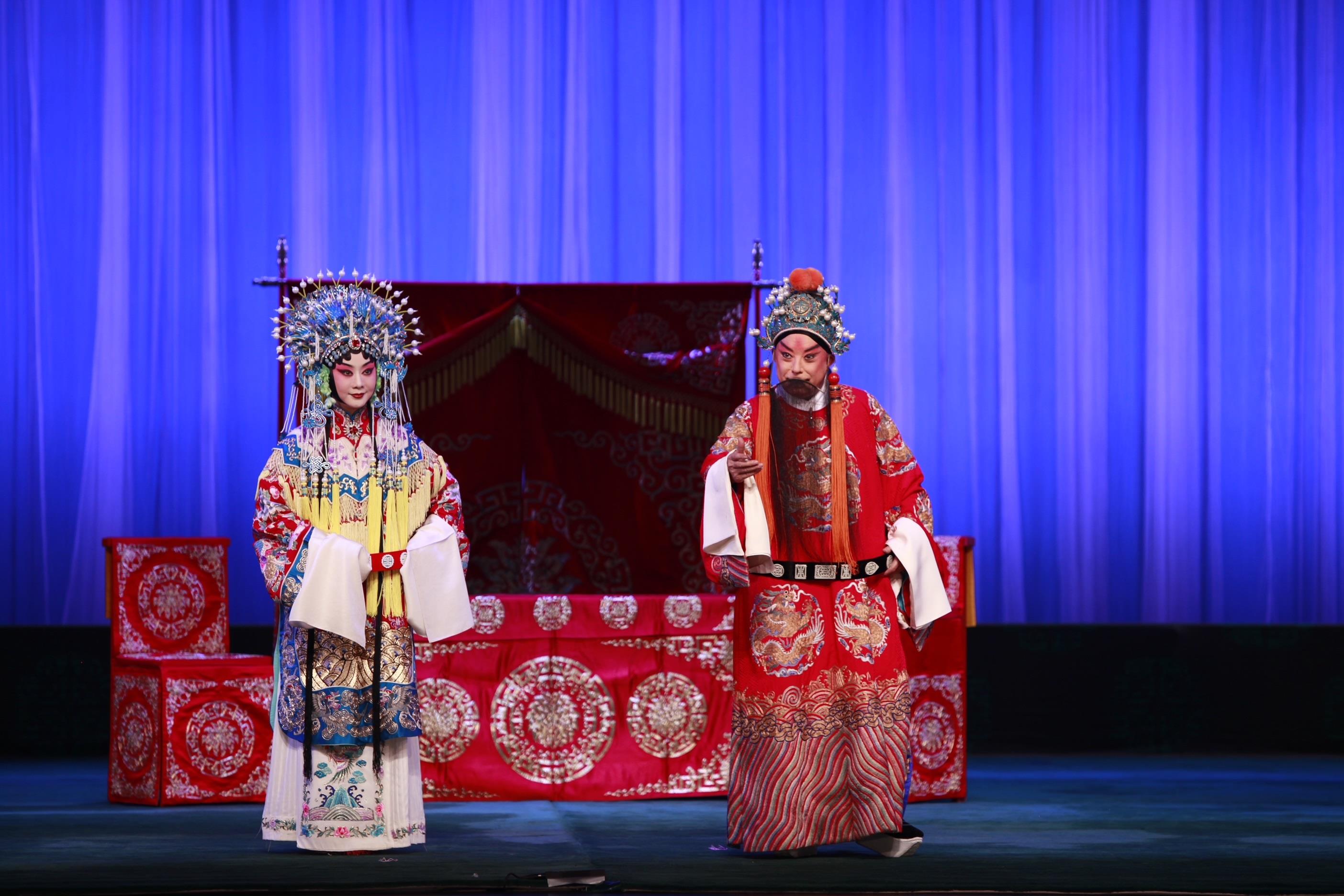 In celebration of the 21st anniversary of Macau's return to the motherland and also Christmas, IC presents a series of 17 cultural and artistic activities, including performances by the Peking Opera, concerts, workshops, and exhibitions, among others, allowing the public to celebrate in an atmosphere full of arts and culture. The Palace Museum annual exhibition is the most anticipated cultural event in Macau. It features 87 sets of costumes of the Qing Dynasty of the Palace Museum collection, showcasing the costume system of the Qing court as well as the cultural connotations and aesthetic interests of costumes. The Macao Chinese Orchestra presents a free concert "Listen to the Voice of the Chinese", at the Company of Jesus Square, in commemoration of the 75th anniversary of the death of the renowned musician, Xian Xinghai. The Macao Chinese Orchestra joins hands with the prominent Choir of the China National Traditional Orchestra to present Production Cantata.
The China National Peking Opera Company presents two Peking operatic pieces, Female Generals of the Yang Family and A Right Royal Match, led by Vice President Zhang Yafeng and presented by renowned opera performers Yu Kuizhi and Li Shengsu.  Besides these, The Macao Orchestra will also present the "Christmas Concert – Christmas Delight" at MGM Cotai, featuring Taylor's Christmas Overture, Tchaikovsky's excerpts from the Nutcracker Suites.
When: December 17–25, 2020
Where: Macao Cultural Centre, Square Company of Jesus (Opposite the Ruins of St. Paul's), The Spectacle at MGM Cotai, Sir Robert Ho Tung Library, Seac Pai Van and Taipa libraries
How much: Chinese Opera concerts – MOP $100–200 per person. Free admission for all the other activities

This 2020, the 39th Macao International Marathon takes place on December 6. It aims to boost local sports development and strengthen bonds with other countries that contribute to the promotion of sports tourism in Macau. There's a total of 12,000 places available: 1,400 for the marathon, 4,800 for the half-marathon, and 5,800 for the mini-marathon.
Two of the courses–marathon and half-marathon–kickstart at Governor Nobre de Carvalho Bridge, passing by A-Má Temple and Sai Van bridge. Both the marathon and half-marathon races start at 6:00am and the mini-marathon at 6:15am. The marathon is 42.195km long, while the half marathon is 21.0975km, and the shortest, mini-marathon, being approximately 4.5km long.
When: From 6:00am, Sunday, December 6, 2020
Where: Across the city
How much: Marathon and half-marathon – MOP $100–150 (Macau residents), MOP $400 (non-residents)
Mini-marathon – MOP $50 (residents), MOP $70 (non-residents)
For more information, check the official website
---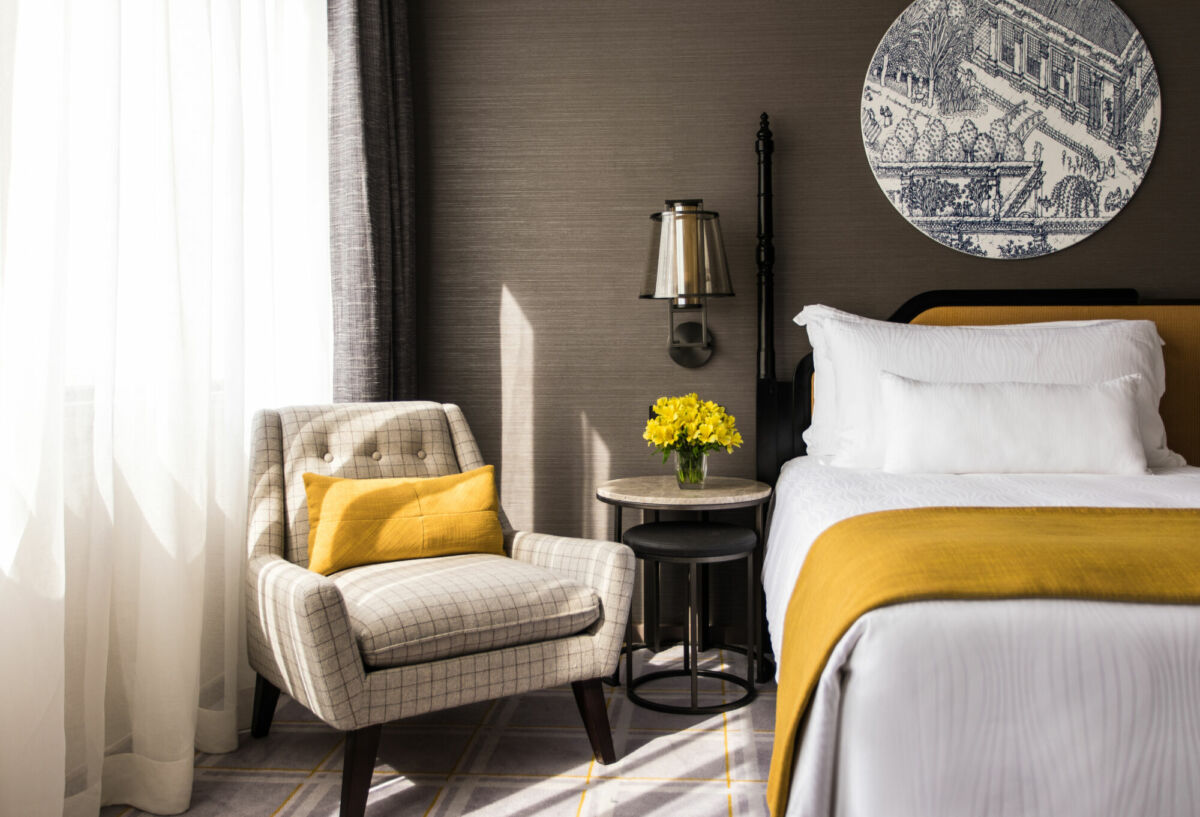 Another year has passed and it's been another milestone for Macau Lifestyle and our supportive readers. Amidst the challenges encountered in 2020, we look ahead with enthusiasm at the infinite possibilities that a new beginning in 2021 brings. We want to share the festive spirit with three of our lucky readers to each win a two-night staycation at the stylish hotel property before the year ends. That's not all because we're adding MOP $2,000 dining credits so that the winners can embrace the exciting season and savor delicious dishes at the dining locations of Grand Lapa, Macau. It's impossible not to enjoy this giveaway along with the delicious meals and incredible memories to be made this wonderful time of the year!
If downtime at an indulgent luxe resort is what you're after, Grand Lapa, Macau is always the best place to be for a staycation. Your relaxing journey begins the moment you step foot inside the hotel and settle into your beautiful and spacious room. After two days at the hotel, you'll definitely feel lighter, renewed, and refreshed.
This year-end questionnaire is for us to understand our readers more. It's our way of saying "thank you" and we hope you enjoy the good things in life with great food and drinks while relishing a well-deserved staycation. This amazing prize includes a complimentary two-night accommodation plus MOP $2,000 dining credits. This is one exciting giveaway you shouldn't miss because these rooms have to be enjoyed before the year ends! This giveaway ends on December 7, 2020, and the winners will be notified directly via email.
Tags