September just arrived but there are already so many cool events to attend! Whether with your other half or the little ones, this month's all about enjoying a staycation with cultural activities, checking out free dance and music live performances at historical venues, visit art and history exhibitions, shoot great photographs of your kids having fun at teamLab SuperNature and so much more! Teach them all about Macau's colorful history, local artists, and more. September is here so get planning and pencil in these super events into your family calendar and have the best time around Macau!
(See featured image above)
The Macao Light Festival 2020 is bringing light installations, interactive games and projection mapping shows, accompanied by music, to brighten the city every night between September 26 and October 31, 2020. Among the highlights of the festival are the projection mapping shows, with projections at heritage buildings in Tap Seac Square featuring as one of the main spots this year. The shows will also "paint" once again the façades of the Macau Yat Yuen Canidrome, formerly a dog racing track; and the Cozinha Pinocchio restaurant at Largo dos Bombeiros in Taipa Village, along with two other new sites on this edition, namely the China Products Company building in Hong Kung Temple Square and the Wong Ieng Kuan Library in Areia Preta Urban Park.
In addition to video mapping shows, different spots along the Nam Van Lake Nautical Centre, Anim'Arte NAM VAN, the Leisure Area at Rua do General Ivens Ferraz in Fai Chi Kei, Taipa Village, and several other locations in the different parishes of the city, are among the 12 sites forming the network of routes for this year's festival, featuring light installations and interactive games. Along the routes are spots to take selfies and check in on social media.
When: Every day, 7:00pm–10:00pm, September 26–October 31, 2020
Where: Tap Seac Square, Avenida do Conselheiro Ferreira de Almeida, Macau, Spots around Taipa Village and Anim'Arte Nam Van, 744B Avenida Panorâmica do Lago Nam Van, Macau
How much: Free admission
For more information, call +853 2833 3000 or check their website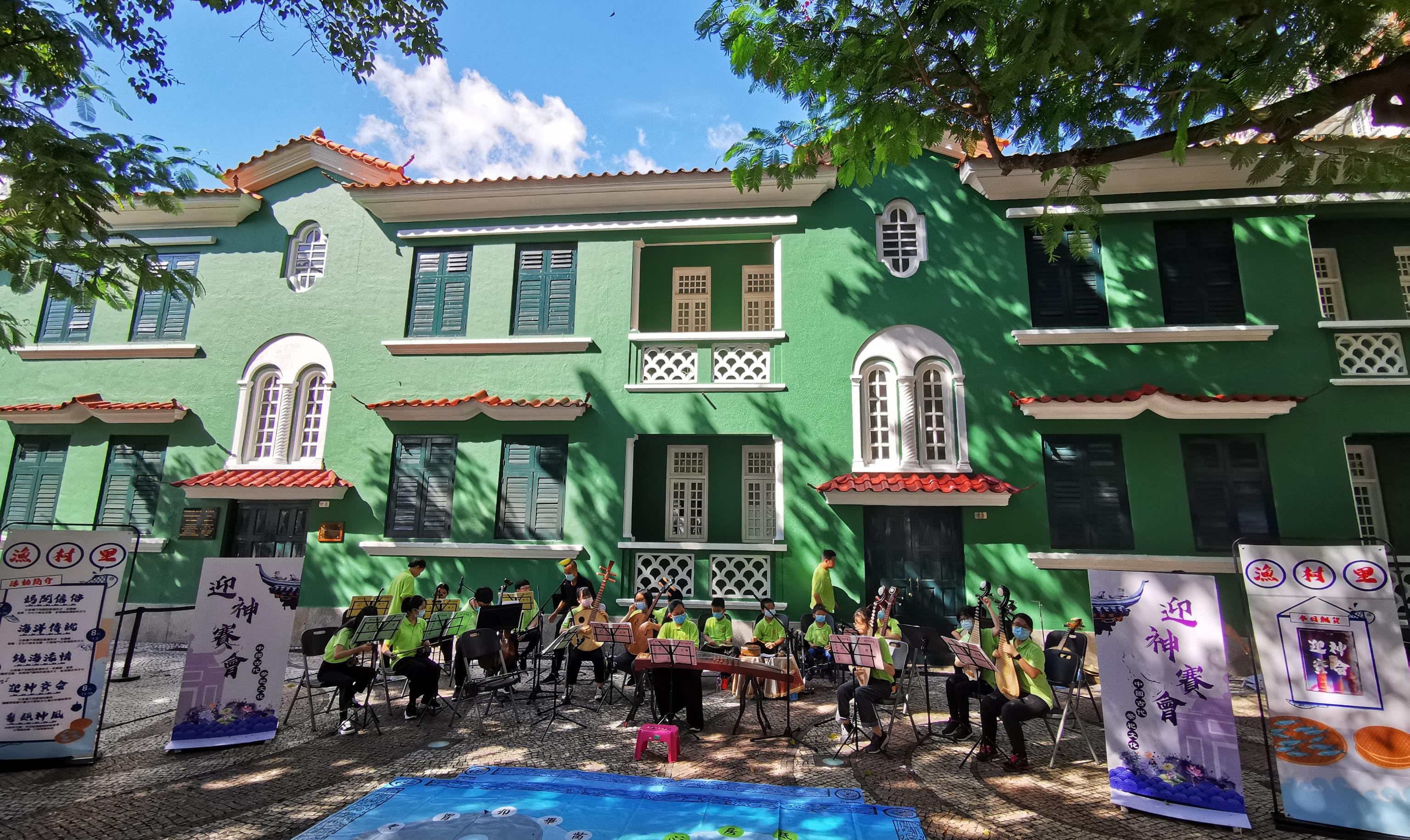 The Cultural Institute is promoting a series of activities and events this summer taking place at two major locations: in front of A-Má Temple and at the Taipa Houses-Museum. From July till August, a lot of people enjoyed concerts, theatre, performances, and urban wall painting in these areas. The government entity is extending these activities throughout September, so everyone can experience these local performances at iconic spots in both the Macau peninsula and Taipa.
The space in front of A-Má Temple–Largo do Pagode da Barra–hosts the following collectives: Macao Chinese Orchestra, Brotherhood Art Association, Long Fund Theatre Association, The Macau Culture and Arts Association, and the Miss White Dance Group, who present a series of shows focusing on Chinese traditional arts, including the Pui Sik Parade, Chinese painting, and dances of the drunken dragon. The Taipa Houses-Museum surroundings are the chosen grounds for folklore performances by the Macao Orchestra, Concrete/Lotus, Danças e Cantares Portuguesa "Macau no Coração" Association, the Danças e Cantares de Macau group, the Macanese Tune, amongst others. The Carmo Fair is the stage for calligraphy master, Choi Chun Heng, the International Macau Association of Tea Ceremonies, the Macau Chinese Youth Orchestra, and the Bússola de Teatro Criativo Association to present their crafts as well.
When: Saturdays and Sundays, 4:00pm–6:00pm, September 5 and 6, 12 and 13, 2020
Where: Largo do Pagode da Barra, in front of A-Má Temple and Taipa Houses-Museum, Avenida da Praia, Carmo, Taipa
How much: Free admission
For more information, check their Facebook page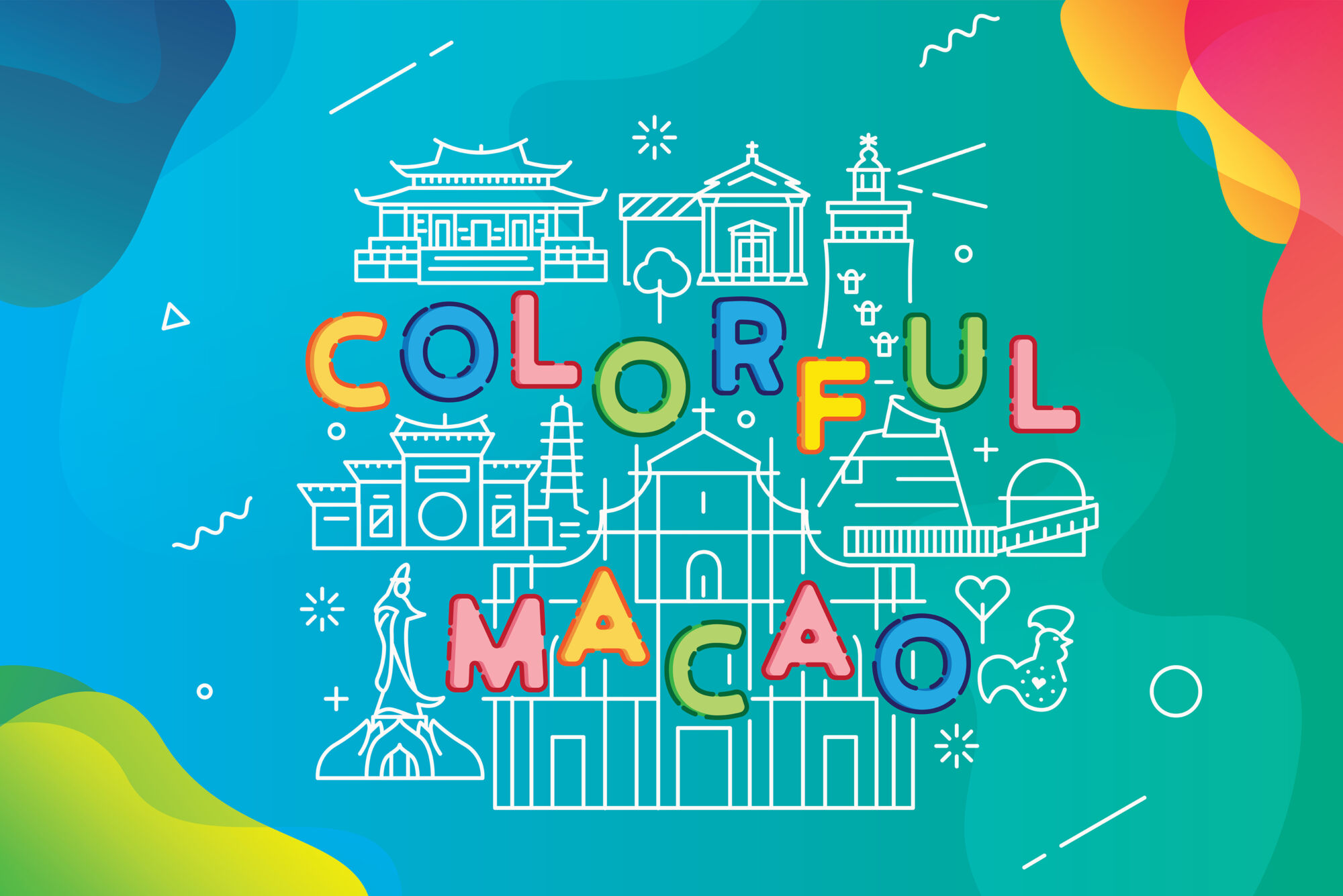 Sheraton Grand Macao, Cotai Strip is inviting travelers to create long-lasting memories in Macau with their Colorful Macao Package that includes a hotel stay, breakfast, and "kids stay, play and eat for free" inclusions at just MOP $998+ per night, part of Marriott Sensational Staycations on offer at Sheraton hotels across the Greater Bay area.
The Colorful Macao Package offers a one-night stay in a spacious Deluxe room with breakfast for two adults and two kids, complimentary room upgrade, as well as a range of additional benefits including 30% off dining and free entry to the Eiffel Tower at The Parisian Macao. As part of the package, guests are encouraged to embrace the hidden beauty of Macau through their "Colorful Macao Moments" of recommended landmarks that celebrate Macau's rich cultural heritage, perfect for that holiday-inspired shot for sharing with family and friends. To enhance the travel experience, guests can access discounted hire of a range of traditional Chinese and Portuguese costumes to create a truly memorable holiday snap.
When: From now till December 23, 2020
Where: Sheraton Grand Macao, Cotai Strip, Estrada do Istmo. s/n, Cotai
How much: MOP $998 per night (excluding October 1–7, 2020)
For more information, check their website
The exhibition "Pirates in the Waters of Macao (1854-1935)", is held from August, 2020 till January, 2021, presenting the phenomenon of piracy in the surrounding waters of Macau and the multiple meanings it had for the city.  The word "pirate" conjures up the stereotype of adventures, romances, cruelties and barbarities, which is a set of social representations cultivated fundamentally by literature and the film industry.
However, with a deeper study, one can see that "piracy" is a particularly complex subject. The exhibition "Pirates in the Waters of Macao (1854-1935)" is a project that aims, on the one hand, to encourage the public and researchers' interest in the study and investigation of this subject and to give an account of the different dimensions of the phenomenon of piracy as a social practice in a much wider political, economic, social and cultural system; and, on the other hand, to showcase a particularly rich collection of documentation preserved in the Macao Archives. The exhibition features a selection of over 100 documents, maps and photographs from the Macau Archives' collection that addresses the theme of piracy in the Pearl River Delta region, thereby revealing the diversity and thematic amplitude of the documentation, as well as developing knowledge about the multiple meanings of the phenomenon of piracy for Macau in the second half of the 19th century to the first decades of the 20th century.
When: August 19, 2020–January 31, 2021
Where: Macao Archives, 91–93 Avenida do Conselheiro Ferreira de Almeida, Macau
How much: Free admission
For more information check the organizer's official website or click here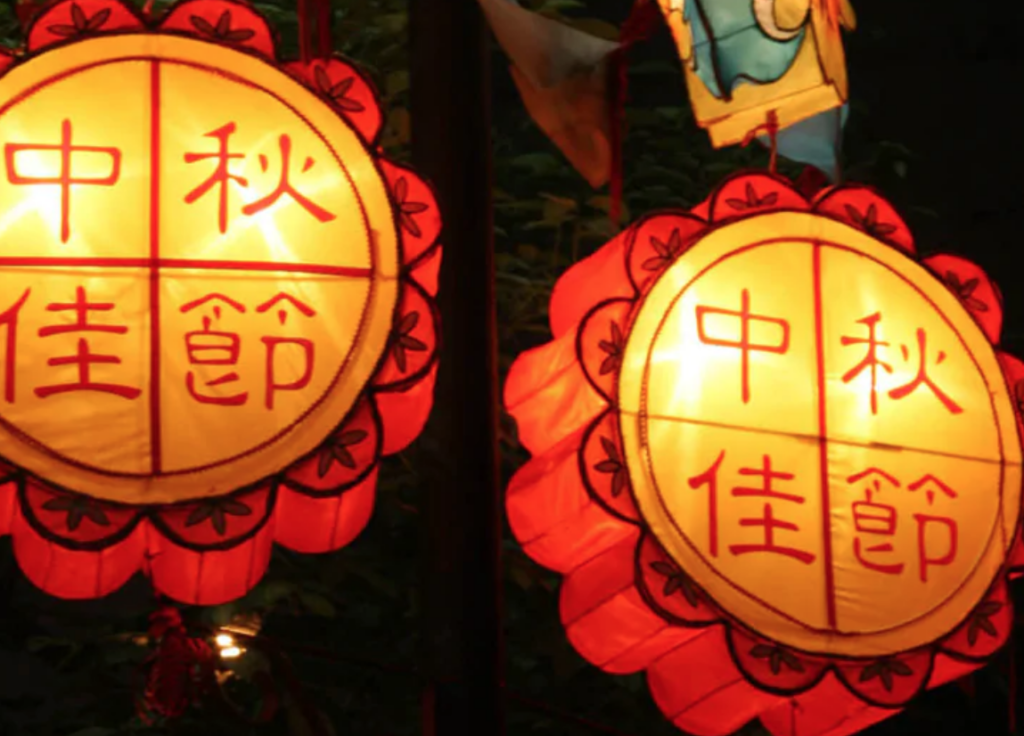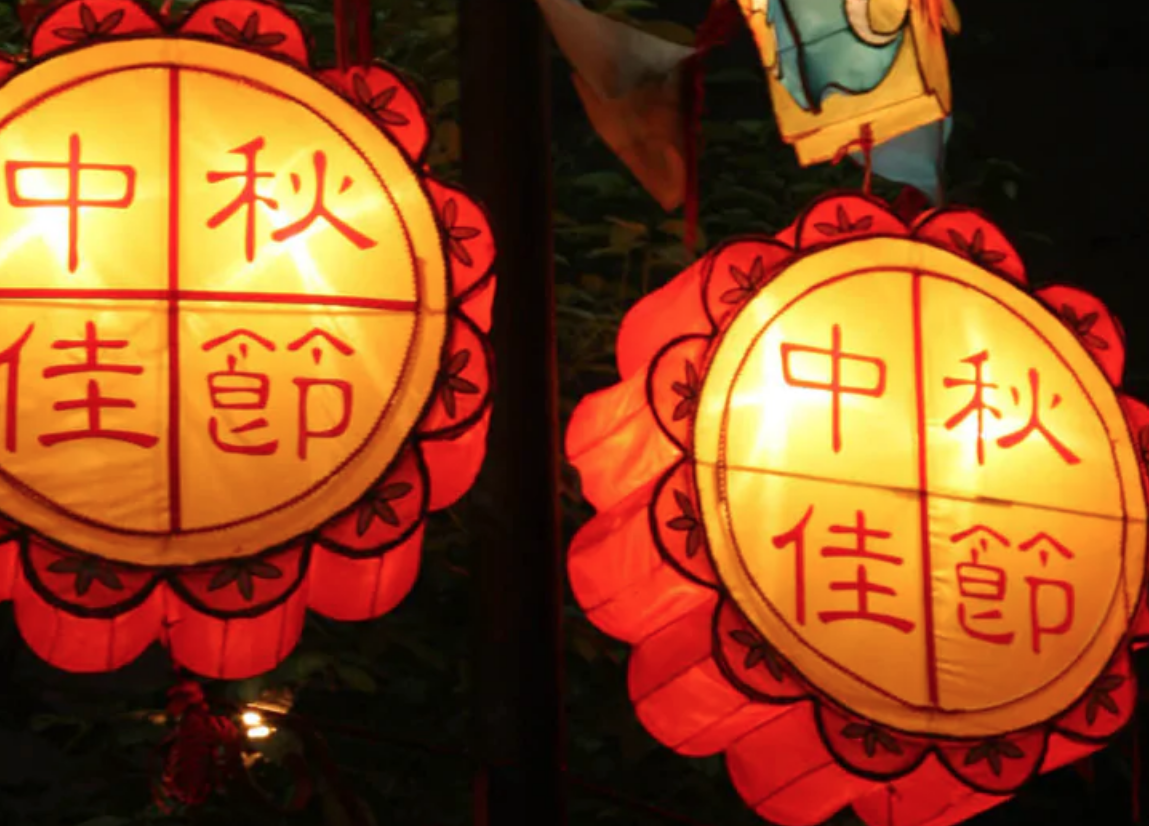 The Mid-Autumn Festival falls on the fifteenth day of the eighth month in the lunar calendar. Festive vibes permeate the town where the main streets are decorated with colorful lanterns to celebrate the festival. As one of the most celebrated festivities in Chinese culture, the Mid-Autumn Festival symbolizes a time for a family reunion. Locals enjoy eating mooncakes and offer this sweet pastry as a gift to relatives and friends as a tradition for this occasion.
During the Mid-Autumn Festival, families gather for a joyful dinner followed by a night out admiring the beautiful full moon. Others may enjoy a picnic in the garden, by the lake or beach, having mooncakes and fruits that are in season under the moonlight while children play with traditional paper lanterns or more flame-resistant plastic ones that light up.
When: Thursday, October 1, 2020
Where: TBA
How much: Free admission
For more information, check this website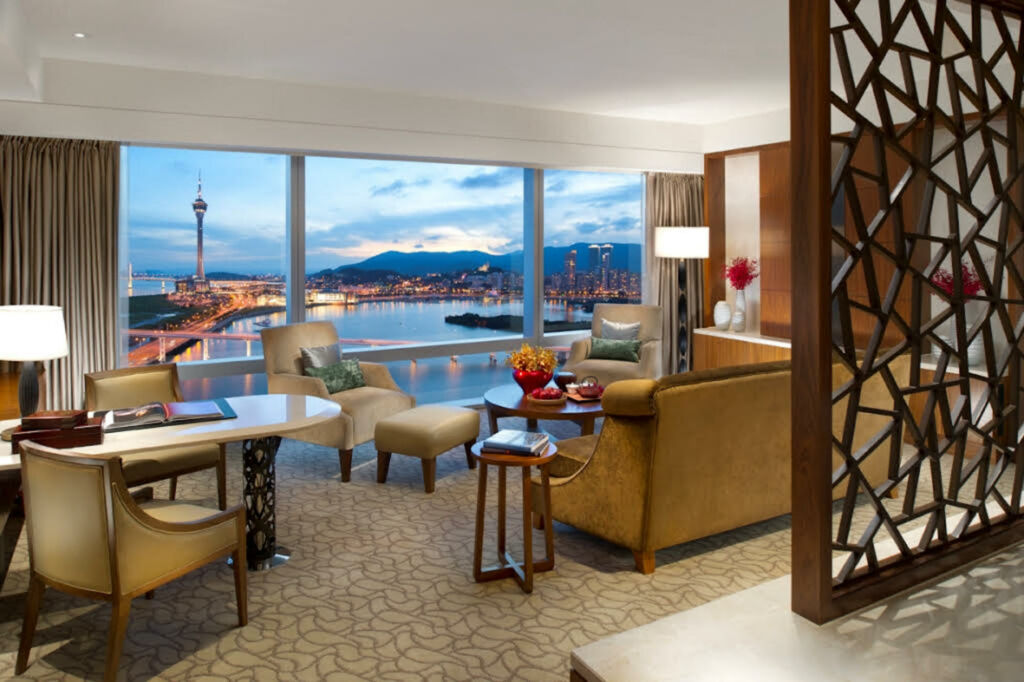 Mandarin Oriental, Macau has an unmissable new staycation deal! Starting at MOP $1,888 for one-night accommodation for two adults and two children–at one of their waterfront suites–the package includes complimentary use of the fitness facilities and their infinity pool, plus MOP $500 dining credit, early check-in at 12:00pm and late check-out at 6:00pm and breakfast buffet for two adults and two kids.
Experience a fantastic two days and one-night hospitality trip in Macau with Mandarin Oriental, Macau and their unique swimming pool while sipping cocktails under the sun. The room has every amenity you can think of and one of the best views in town, including Macau Tower and the main bridge.
When: Till September 30, 2020
Where: Mandarin Oriental, Macau, 945 Avenida Dr. Sun Yat Sen, NAPE, Macau
How much: Starting from MOP $1,888 per night for two adults and two children (only applicable for Macau residents and bookings made directly with the hotel)
*Bookings made before September 4, 2020 are given a voucher for a pound cake from The Mandarin Cake Shop
For more information and bookings, call +853 8805 8822 or send an email to [email protected]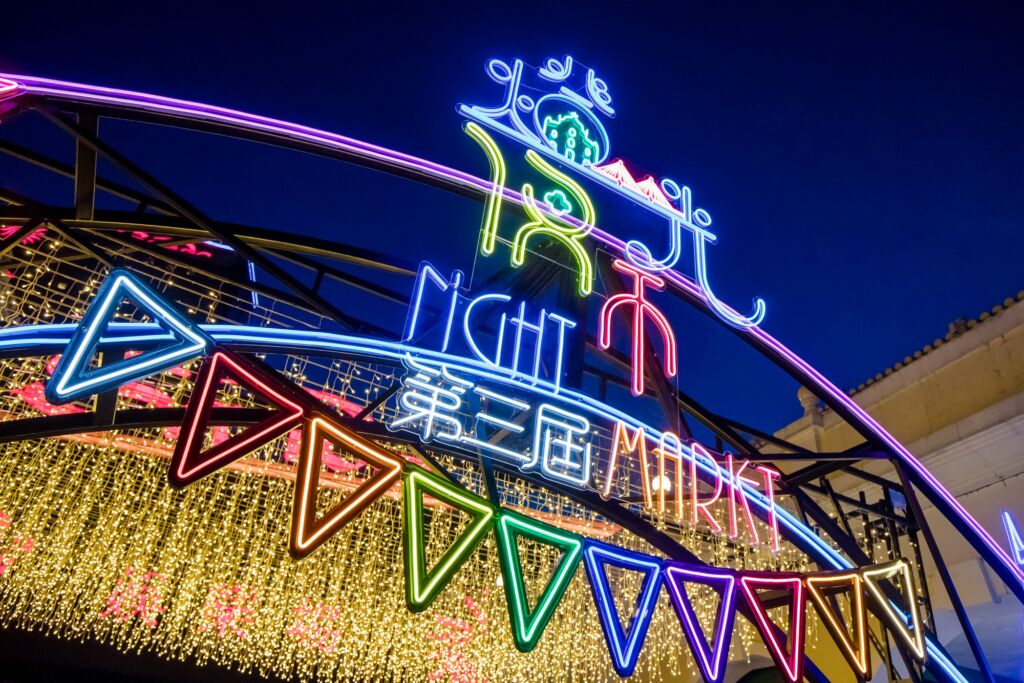 What are you planning to do with your summer weekends? Macau Fisherman's Wharf has the best happenings! Join them for the exciting Night Market at Macau Fisherman's Wharf and enjoy non-stop delicious food, beautiful handmade craft items, bouncy castle, and fun-packed games from over 80 booths. The Light Night Market is now ready for some fun family time so gather the gang and remember to come early!
When: Weekends, July 15–September 20, 2020
Where: Macau Fisherman's Wharf, Avenida da Amizade e Avenida Dr. Sun Yat-Sen, NAPE, Macau
How much: Free admission
For more information, check their Facebook page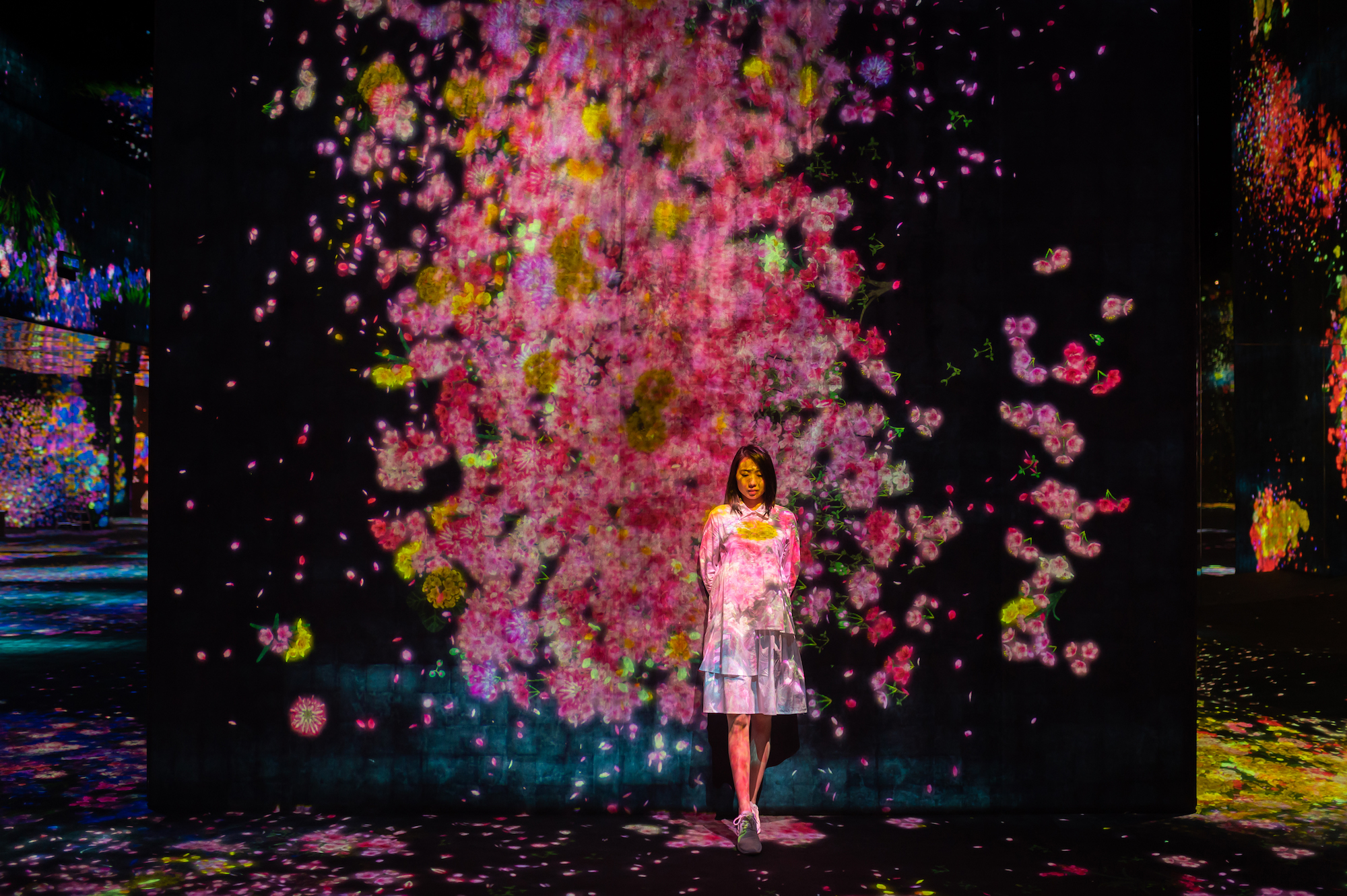 TeamLab SuperNature Macao is a groundbreaking permanent interactive experience opening at The Venetian Macao in June, 2020. Cotai Expo boasts 5,000 square meters of labyrinthine floor space. With eight meter-high ceilings throughout, the space is transformed by teamLab into an extremely complex, three-dimensional world across varying elevations, featuring immersive and compelling artworks.
This is a single, massive world comprised of works by art collective teamLab that aims to explore new perceptions of the world and the continuity between humans and nature. It is a "body immersive" museum centered around a group of works that blur the boundaries between people's bodies and art. In teamLab SuperNature, people immerse their bodies in art with others, influencing and becoming a part of the artworks themselves. People become one with the art, blurring their perception of the boundaries between the body and the artwork, and thereby recognizing the continuity between the self and the world.
When: Daily, 10:00am–10:00pm (last entry 9:15pm), June 15, 2020 onwards
Where: Cotai Expo, The Venetian Macao, Estrada da Baía de Nossa Senhora da Esperança, Cotai
How much: MOP $238 (adults), MOP $168 (children aged three to 12)
For more information, check the event's official website and buy tickets here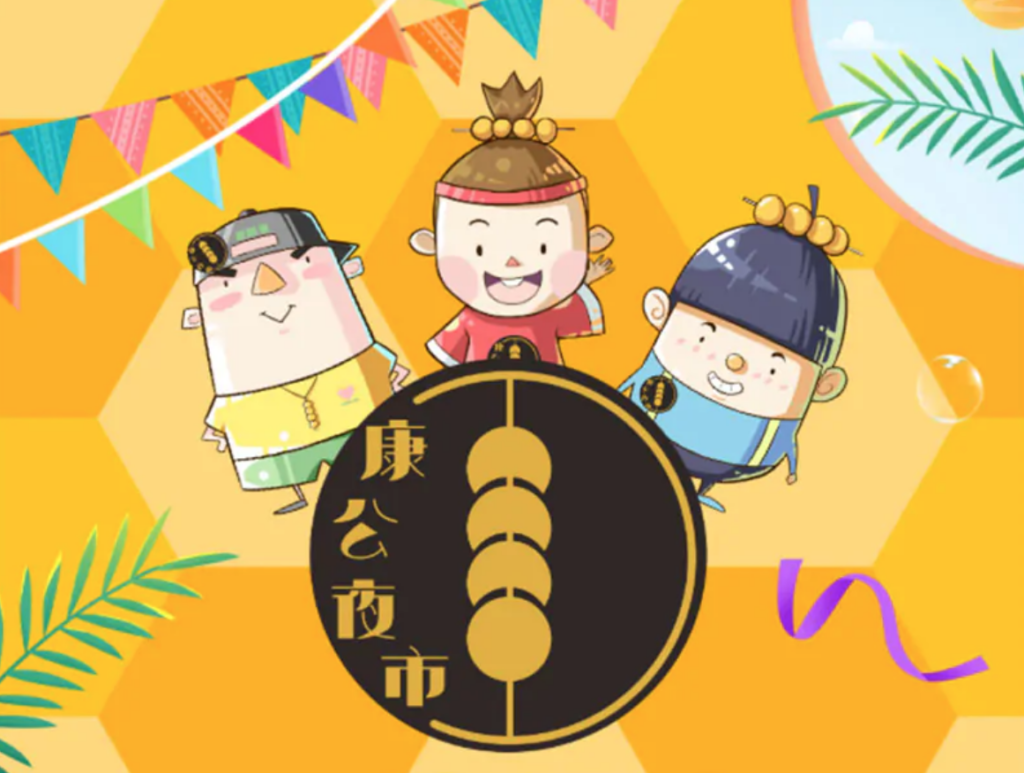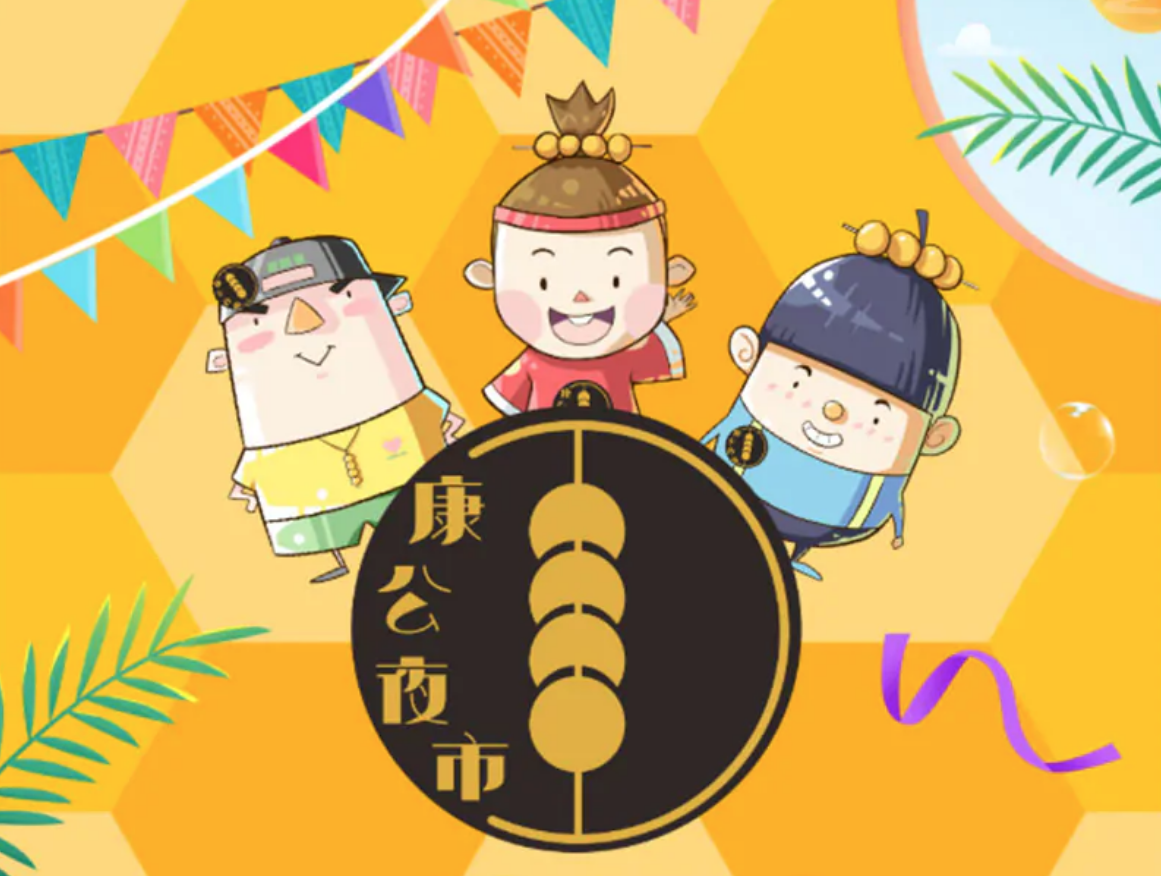 The Hong Kung Night Market–named after the ancient temple close by with the same name–has a wide range of booths, some selling a wide variety of local street food, cultural and creative items, and others providing family-friendly interactive games and a myriad of themed carnival games.
This August, the night market presents the 2020 Macau Lion Art and Wushu Inheritance Promotion Plan – Lion Dance Art and Wushu Appreciation Party, which recreates the scene of martial arts masters performing on the streets in the old days. What better way to experience a vintage Macau than spending a night at a street food and crafts market?
When: Night market – Weekends, 6:00pm–10:00pm, July 18–September 27, 2020
2020 Macau Lion Art and Wushu Inheritance Promotion Plan – 8:30pm–9:30pm, August 1, 8, 15 and 16, 2020
Where: Largo do Pagode do Bazar Square, Rua de Cinco de Outubro, Macau
How much: Free admission
For more information check here or the event's Facebook page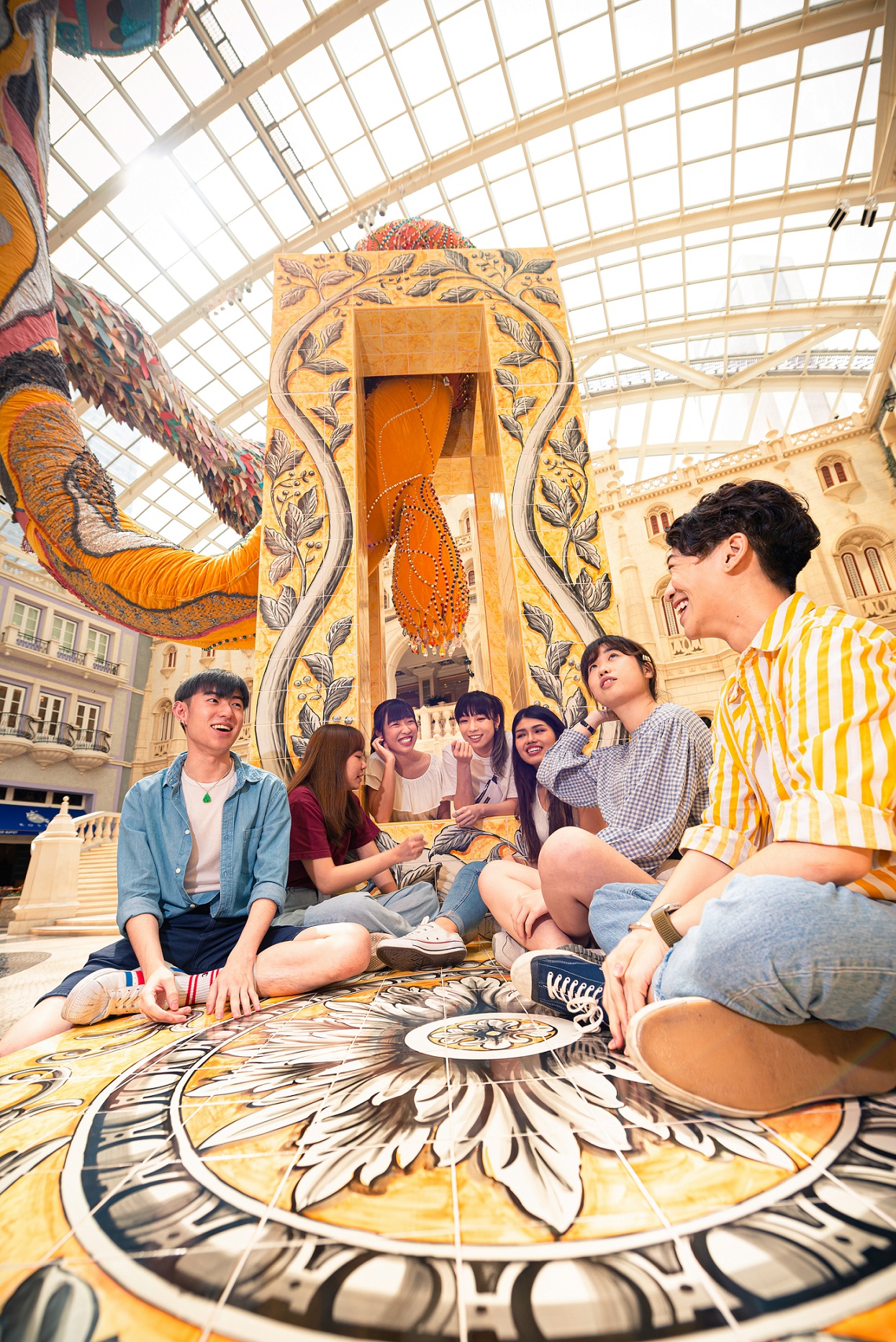 Spending this summer at home could be an adventure in expanding your creativity! This summer, MGM is presenting to town a vivid array of art exhibition and making, parent-child activities, culture tourism experiences, and other exciting activities to inspire guests of all ages through all five senses. Everyone is invited to experience these creativity-packed activities, learn something new while having a blast with your loved ones. Macau is home to some unique charms of both Chinese and Portuguese cultures. Cohering Macau's cityscape, the architecture style of Grande Praça at MGM Macau is also intertwined with some very Portuguese architectural features. From July 7, the "Sino-Portuguese Cultural Tour" will start leading guests into a journey of Sino-Portuguese aesthetics filled with art, architecture, music, gastronomy and craft at MGM Macau.
"Everyone is an artist at MGM". Adhering to this belief, the "Kids Imagination" activity series hopes to inspire kids to be bold with their creativity and borderless imagination, bringing out the infinite possibilities in art through fun parent-child activities, here at MGM Cotai. "1,2,3 Rock Paper Scissors" is an interactive activity where kids aged at five or above get to create traditional Chinese landscape ink painting scrolls by playing the game Rock Paper Scissors. Using paints ground from coffee grounds, they will be exposed to the art of Chinese ink painting with their parents in the workshop, and will also be able to enhance their communication skills and their understanding of team spirit.
When: Sino-Portuguese Cultural Tour – July 7–December 31, 2020
Mini Embroidery – 2:30pm–4:30pm, September 26 and 27, October 3 and 4, 2020
Portuguese Tile Painting – 3:00pm–4:00pm and 5:00pm–5:00pm, Saturday and Sunday, December 12 and 13, 19 and 20, 2020
1,2,3 Rock Paper Scissors – 4:30pm–5:30pm (weekdays), 12:00pm–1:00pm (weekends), July 15–September 6, 2020
You are Monkey King – 2:30pm–3:00pm, July 15–September 6, 2020
Where: Grande Praça, MGM Macau, Avenida Dr. Sun Yat Sen, NAPE, Macau and MGM Cotai, Avenida da Nave Desportiva, Cotai
How much: Sino-Portuguese Cultural Tour – Free admission
Mini Embroidery – MOP $288
Portuguese Tile Painting – MOP $188–388
1,2,3 Rock Paper Scissors and You are Monkey King – MOP $100 for each activity
For more information, call +853 8802 3833 or send an email to [email protected]
Tags
Related Posts