It's a new beginning in Macau this September after a turbulent month with typhoon Hato hitting our home. We're always optimistic about the days ahead of us and believe that we will learn something with every challenging experience. As the "ber" months begin, we encourage you to go out once again and explore the place we live in and love.
(Featured image above)
A series of surprises await visitors to Macao on World Tourism Day. The visitors can receive a complimentary gift upon arrival at Macau on this day passing through Macau Ferry Terminal, Macau International Airport or the Border Gate, with the city fully geared up for visitor activities of all kinds.
One popular event is the fun-filled annual Tray Race, in which participants from hotels and restaurants balance a bottle of beer on a tray whilst running from the Ruins of St. Paul's to Senado Square. Plenty of spills and thrills – and some great photo ops!
When: 3:00pm-4:30pm, Wednesday, September 27, 2017
Where: Ruins of St. Paul's to Senado Square, Macau
How much: Free admission
For more details, contact +853 2833 3000, www.macaotourism.gov.mo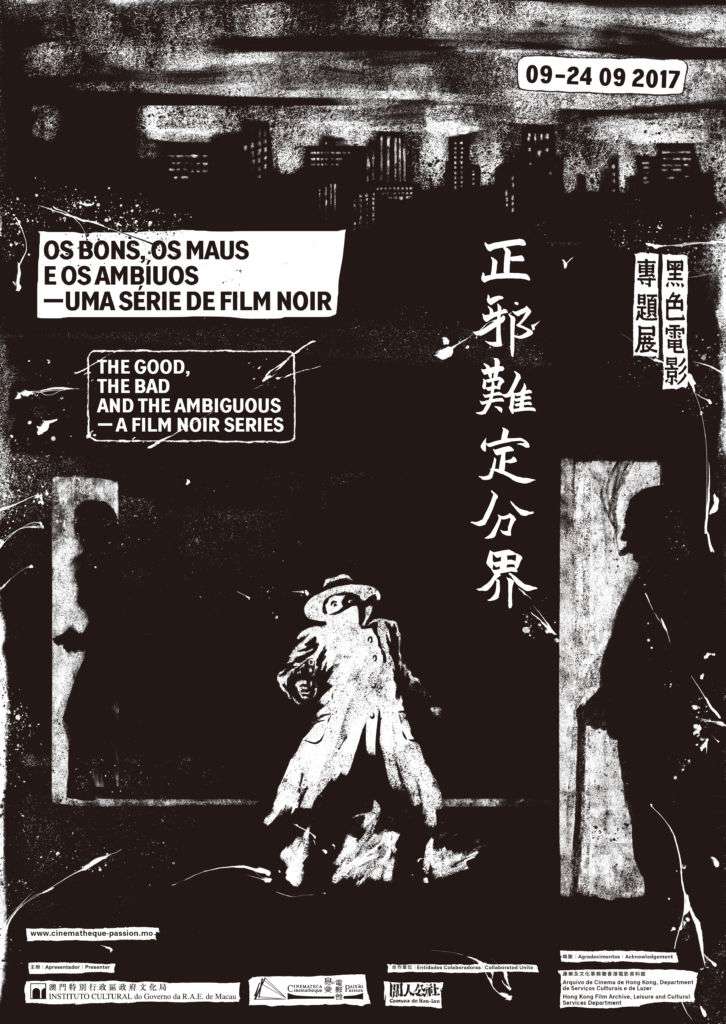 "The Good, the Bad and the Ambiguous – A Film Noir Series", a collaboration between Cinematheque Passion and Comuna de Han-Ian, will commence in September featuring 10 amazing classics from Europe, USA, Japan, South Korea and Hong Kong. Let's open our eyes to enjoy thriller films with unique visual styles.
Film noir is a cinematic term used primarily to describe stylish Hollywood crime dramas, which were popular from the early 1940s to the late 1950s. Film noir of this era is associated with a low-key, black-and-white visual style that has roots in German Expressionist cinematography, together with elements of French Poetic Realism, New York style street photography and detective novels.
When: September 9–24, 2017
Where: Cinematheque-Passion, 13 Travessa Da Paixao, Macau
How much: MOP $60
Full-time students and senior citizens aged 65 or above can enjoy 50% discount. Each purchase of 10 tickets or more can also enjoy 20% discount.
For more details, contact +853 2852 2585, www.facebook.com/events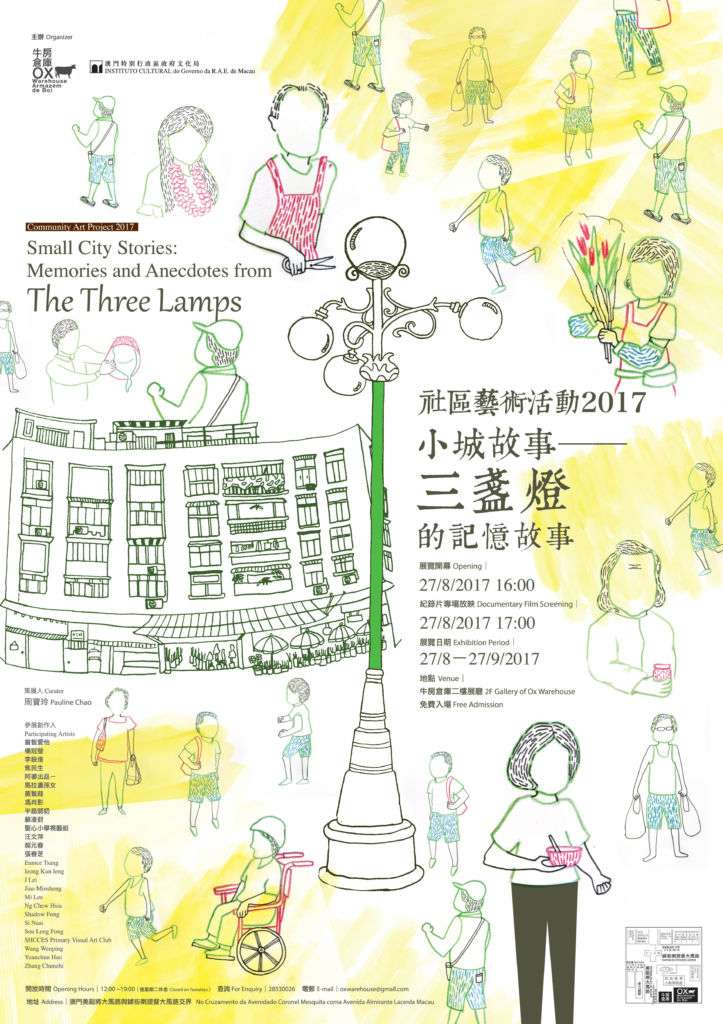 SMALL CITY STORIES: MEMORIES AND ANECDOTES FROM THE THREE LAMPS
This year, the Community Art Project of Ox Warehouse revolves around the Three Lamps District (aka Rotunda de Carlos da Maia) and the people who were born and grew up in this area—the Burmese Chinese who settled in Macau after the anti-Chinese riots in Burma in the 1960s, owners and staff of stores and restaurants in the neighbourhood, schoolboys and girls on their way to and from school or just stopping for lunch, the old folks as well as the immigrant workers from Southeast Asia gathering in the leisure area.
People from different walks of life revolve daily around this lamp post, and therefore the tiny roundabout congregates a diverse community living in their own ways, but closely knitted.
Together with the project creative types, through communication, research and interviews with the residents in different approaches, on different subjects and topics of their interest, we aim to sort out and compile personal stories related to the Three Lamps District residents and its neighborhood, which will be presented through different artistic angles, on a variety of media.
When: September 3–27, 2017
Where: 2F Gallery of Ox Warehouse, No Cruzamento da Avenidado Coronel Mesquita coma Avenida Almirante Lacerda, Macau
How much: Free admission
For Enquiry: +853 2853 0026 or [email protected]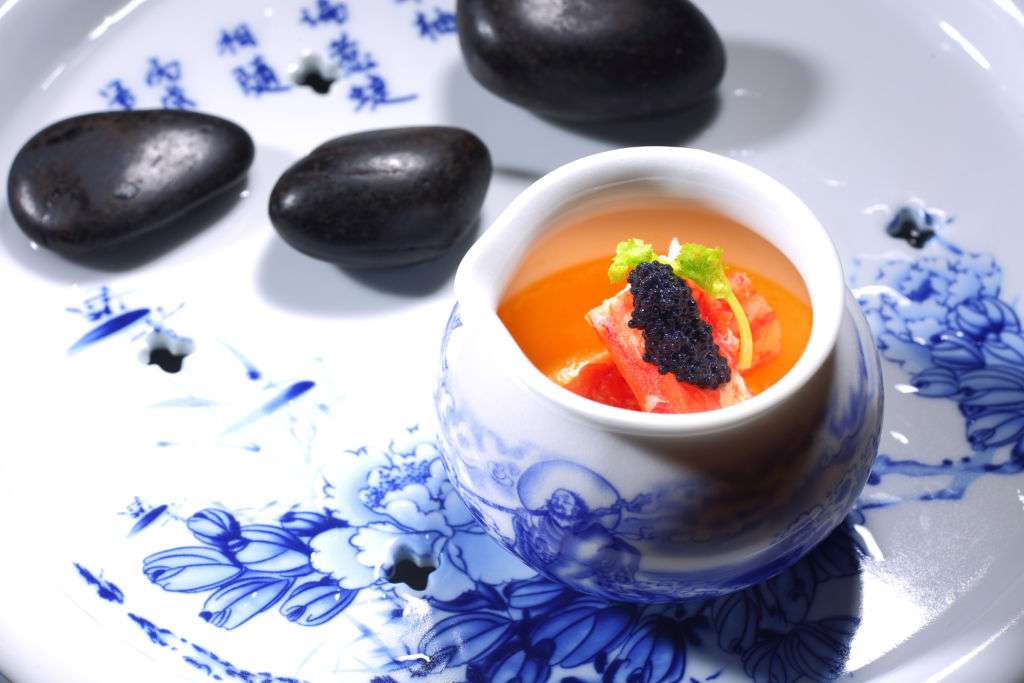 The Ritz-Carlton Macau has cordially invited the executive Chinese chef of The Ritz-Carlton Guangzhou, Chef Gordon Guo to present a genuine Cantonese feast at the Michelin-starred Lai Heen. Having been raised in the rural part of Guangzhou, Chef Guo has developed a passion for exploring the true essence of nature in selecting and crafting unique dishes. His creations are always a wonderful surprise and full of delight.
For only three special nights on September 14 to 16, prepare and book early for a night of divine dishes inspired by nature, crafted with passion and enjoyed with ease. Step into Lai Heen's kitchen and Chef Guo's culinary vision, and innovative cooking skills in an extraordinary dining experience.
When: 6:00pm–10:30pm, September 14–16
Where: Lai Heen, The Ritz-Carlton, Macau, Galaxy Macau, Estrada da Baía da Nossa Senhora da Esperança, S/N, Cotai
How much: MOP $1,688* per person (*subject to 10% service charge)
For more details, visit www.ritzcarlton.com and www.facebook.com/ritzcarltonmacau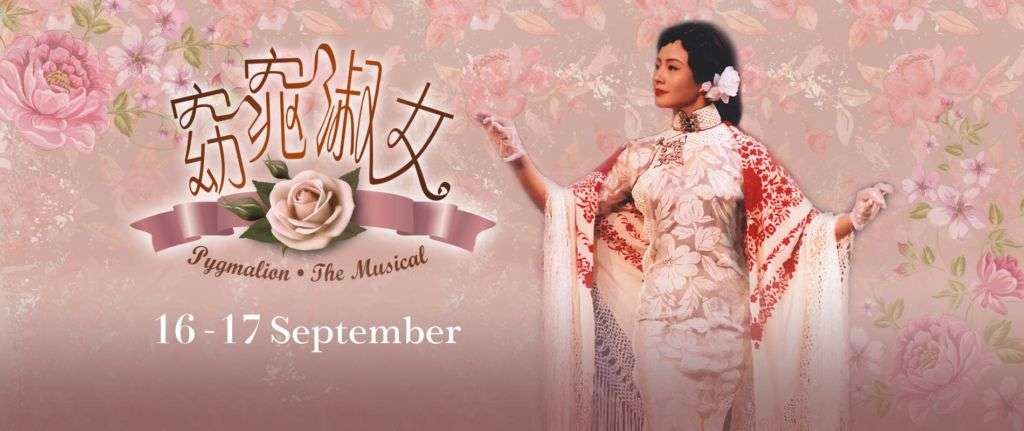 The storyline of "Pygmalion—The Musical" by the renowned Hong Kong theatre group, was adapted from the classic play "Pygmalion" written by George Bernard Shaw, with the addition of some local twists.
Spring-Time Experimental Theatre has produced a fascinating and entertaining local take on this compelling tale which examines issues of class, education, romance, and gender, with a light and humorous touch. Starring Perry Chiu and Kevin Lee, they will lead more talented local performers to bring this is riveting and unmissable theatre at its best.
When: 8:00pm, September 16–17, 2017
Where: The Parisian Theatre, The Parisian Macao, Estrada do Istmo, Lote 3, Cotai
How much: MOP $680, MOP $380, MOP$180
For more details, visit www.macauticket.com or www.parisianmacao.com

The start of a bold, new era in Asian professional basketball will be celebrated in Macau at Studio City Event Center from September 20 to 24, when eight of Asia's top teams come together for a groundbreaking invitational tournament.
The Super 8 aims to be the Asia Pacific's premier club-to-club basketball competition to crown the region's champion. The Super 8 features eight clubs from five regions, all of which are champion contenders in their domestic leagues and support efforts to increase club-to-club competition across the region. In addition to full domestic player rosters, each team will be allowed two import players, which will increase the level of competition excitement.
When: September 20–24, 2017
Where: Studio City Event Center, Level 1, Studio City, Estrada Do Istmo, Cotai
How much: (A Reserve) MOP $780, MOP $880, (B Reserve) MOP $580, MOP $680, (C Reserve) MOP $380, MOP $480, (D Reserve) MOP $180, MOP $280,
For more details, visit www.studio-city.macau.com or +853 8865 3333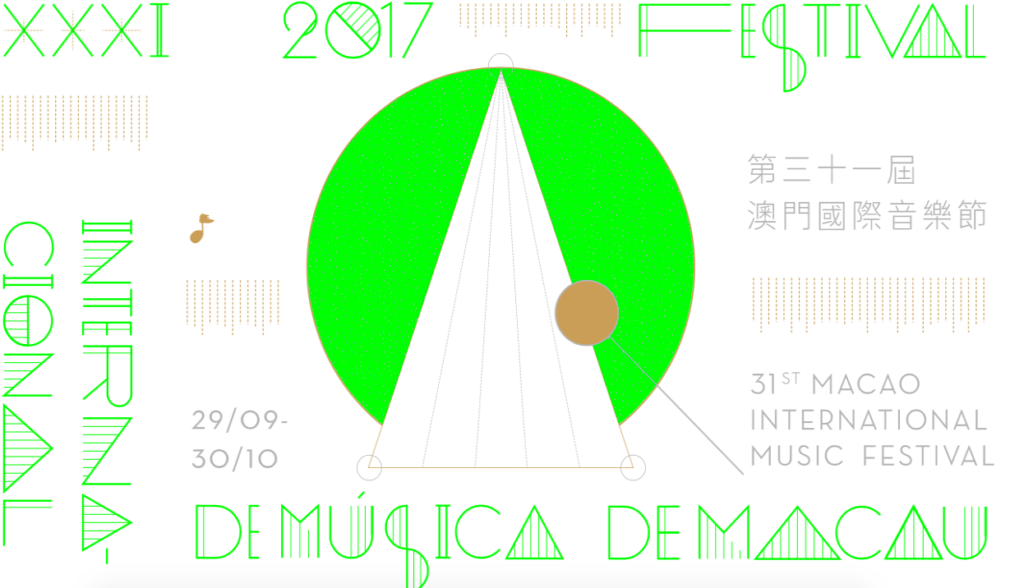 This year's 31st Macao International Music Festival flourishes under the theme "Rising Stars". It aims to learn from the past and march into the future. Innovation is the key to art development. There are pioneers who create innovative and unique work pieces in the music history, such as Igor Stravinsky's avant-garde "The Rite of Spring", Niccolò Paganini's groundbreaking violin solos, and Gustav Mahler's large-scale "Symphony of a Thousand". Some have become classics while others defined an era, yet they all reflect the overpowering new talents and the radiant glamour of new models.
A number of world-renowned ensembles and orchestras will appear on stage at this year's Festival. The distinguished Vienna Philharmonic will be performing a resounding finale, while the Deutsche Kammerphilharmonie Bremen will delight its audience with a night of Beethoven. Other famous musicians and ensembles include Chen's erhu family, rising jazz star Jazzmeia Horn, fresh electronic musician el fog, the acclaimed Coro Lirico Siciliano, the joyous South African ensemble Soweto Gospel Choir, and Hong Kong singer William So.
When: September 29–October 30, 2017
Where: Macao Cultural Center, Dom Pedro V Theater, Old Court Building, Mount Fortress, St. Dominic's Church
How much: MOP $150–MOP $1500
For more ticket details, visit www.icm.gov.mo, www.macauticket.com

Original Macao musical Farewell, Giant! comes to life and depicts filial love when children occupied by their own families and jobs struggle to assume responsibility for taking care of their aged father. Recalling their childhood memories together, however, they start cherishing their final moments with their father, their giant. Don't miss the wonderful performances evoking sincere emotions.
When: Friday—Sunday, September 22—24, 2017
Where: 2/F, Black Box Theatre at Old Court Building, Avenida da Praia Grande
How much: MOP $150
For more details, contact +853 2855 5555 or www.whatson.macaotourism.gov.mo.com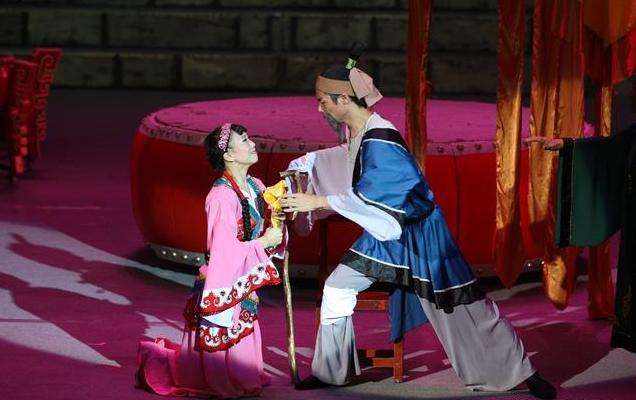 The Chongqing Acrobatic Art Troupe will re-enact the well-known story of the young girl Hua Mulan featuring superb acrobatic acts, and bring new vigor to traditional performing arts by fusing acrobatics with other distinctive Chinese art forms such as acrobatics, dance, Chinese martial arts, shadow play and face-changing (Bian Lian).
The acrobatic show Mulan highlights female warrior Hua Mulan's devotion to her father, a sense of responsibility to protect the home country and the daring character of the heroine. It also shows the performers' difficult and stunning acrobatic skills, staging monumental warring scenes, bringing a new experience and visual shock for the audience.
When: 8:00pm, September 30–October 1, 2017
Where: Macao Forum, Avenida Marciano, Baptista, Macau
How much: MOP $100, MOP $200
For more details, visit www.macauticket.com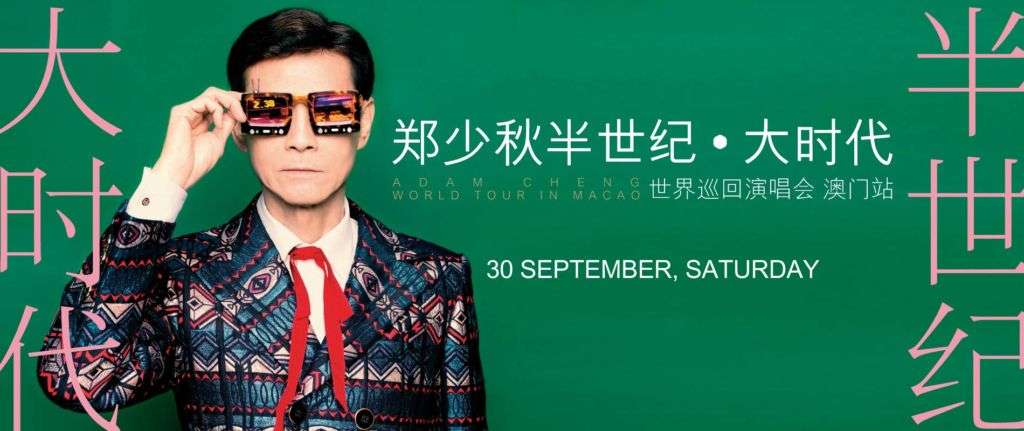 Famous Hong Kong singer and actor Adam Cheng will bring his Adam Cheng World Tour In Macao to The Venetian Macao's Cotai Arena.
Marking his 50th anniversary in the industry, Cheng embarked on his world tour earlier this year in Hong Kong. A household name for more than half a century, he is an accomplished singer and actor.
His first album "Lover Got Married" received widespread praise, after which he went on to record over 40 albums. His singing career was further bolstered by his recording of the theme songs for several TV dramas, with "Lonely Wanderer" dominating No. 1 spot on the popular RTHK chart for two months, and "Heaven Sword and Dragon Sabre" No. 1 for five weeks on the top ten charts. He has even made a Chinese opera album.
When: 8:00pm, September 30, 2017
Where: Cotai Arena, The Venetian, Estrada da Baia Senhora da Esperanca, Cotai
How much: (VIP Reserve) MOP $1,080, (A Reserve) MOP $780, (B Reserve) MOP $580, (C Reserve) MOP $380
For more details, visit www.venetianmacao.com or +853 2882 8818

Embark on a thrilling adventure with a "Tokyo Terror Experience". Head to the Halloween-inspired home that feels like a real haunted house. By allowing the players the sense of smell, visuals, and tactile feel from the head to toe, they will tremble with excitement and fear.
From the abandoned and cursed Japanese ruins and sanatorium as the background, the venue of the curse of the photo, covered with blood, the clue is the curse of the nursing home of the eldest daughter – Sakura who disappeared for many years due to unknown reasons and has baffled many through the centuries.
The "Tokyo Terror Experience" can be a maximum of 4-6 people for a group and partners. Feel the thrill of adventure and experience a terrifying tale.
When: September 29–December 12, 2017
Where: 2F Broadway Macau—Infinity World, Broadway Macau, Avenida Marginal Flor de Lotus, Cotai
How much: MOP$198
For more details, visit www.macauticket.com 

Head to the Rui Cunha Foundation for an evening of early classical period opera.
Raised in Bohemia but also having lived in Vienna and Paris, Gluck is a respected composer for the Habsburg Court. Gluck broke through the norms of Metastasian libretti to craft a newer and more approachable way to understand the convoluted stories and actions of opera in that time period.
Abounding with the melodies and using a more accompanied style of recitative rather than the "secco recitativo" prevalent in the days, he is considered to be the first German composer to push story over stars and form.
When: September 30, 2017
Where: Fundação Rui Cunha, GF 749 Avenida da Praia Grande, Macau
How much: Free admission
For more details, visit www.facebook.com/events/167958410428995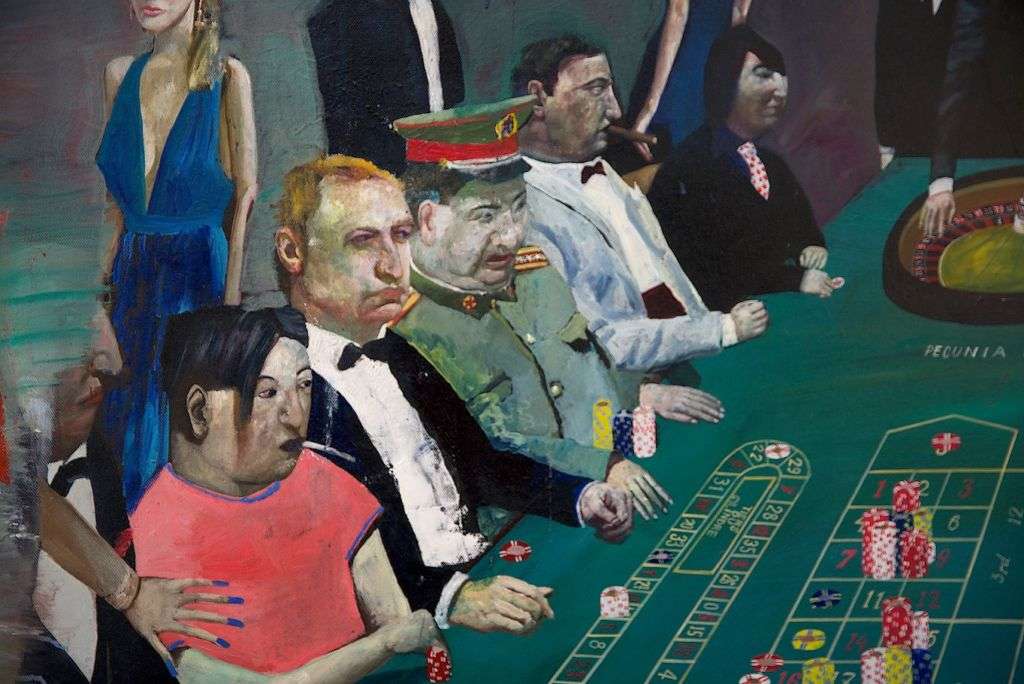 AFA is proud to announce the opening ceremony of "The Beginner's Mind – Works by AFA Founders" that will be held at Tak Chun Macau Art Garden at 6:30pm on August 25.
To mark the 10th anniversary special, the participating artists are also the founders of AFA, and they are Bianca Lei, James Chu, Konstantin Bessmertny, Noah Ng Fong Chao, and Tong Chong respectively. Works from paintings, videos to mixed media will be showcased.
The exhibition is curated upon the theme of "Beginners' Mind". The term comes from a Buddhist classic text of the Avatamsaka Sutra: The very beginning mind itself is the most accomplished mind of true enlightenment". It is oftentimes the best mind but the most difficult mind to attain. As participating artists have witnessed the growth of
AFA throughout the past 10 years, the exhibition seeks to revisit the original intention when AFA was founded. In reflection, AFA is ready to carry on its mission and step into a new page.
When: August 26–September 17, 2017
Where: AFA Art for All Macau, Art Garden, 265 Av. Do Dr. Rodrigo Rodrigues, Macau
How much: Free admission
For more details, visit www.afamacau.com or contact +853 2836 6064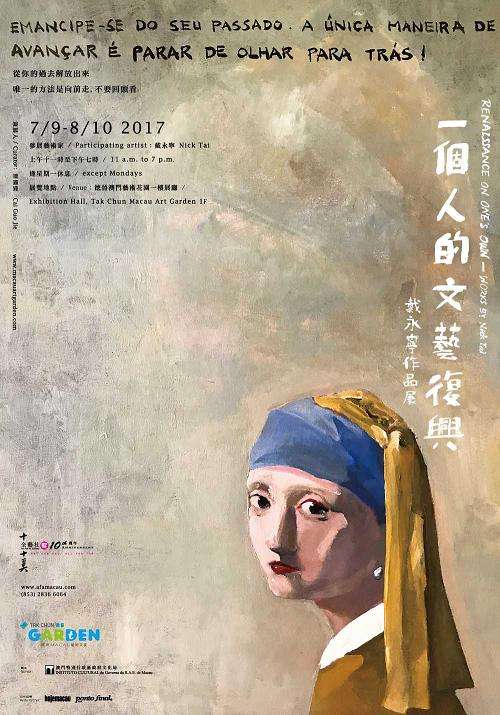 It's been several years since Macau artist Nick Tai had his last solo exhibition. After a period of settling, Nick has excelled in artistic development as well as his painting technique. Fifteen pieces of acrylic and oil paintings will be showcased in the exhibition.
Having had the exhibiting hall painted in burgundy, audiences may feel deluded to have entered a museum where famous paintings from Renaissance are showcased. In fact, they are derivative works of the famous paintings, interpreted by Nick Tai in his unique perspective, after incessant study, comprehension, and self-reflection, hence tells the story of a Renaissance on one's own.
When: September 7–October 8, 2017
Where: Exhibition Hall, Tak Chun Macau, Art for All, Art Garden, 265 Avenida Dr. Rodrigi Rodrigues, Macau
How much: Free admission
For more details, visit www.afamacau.com or +853 2836 6064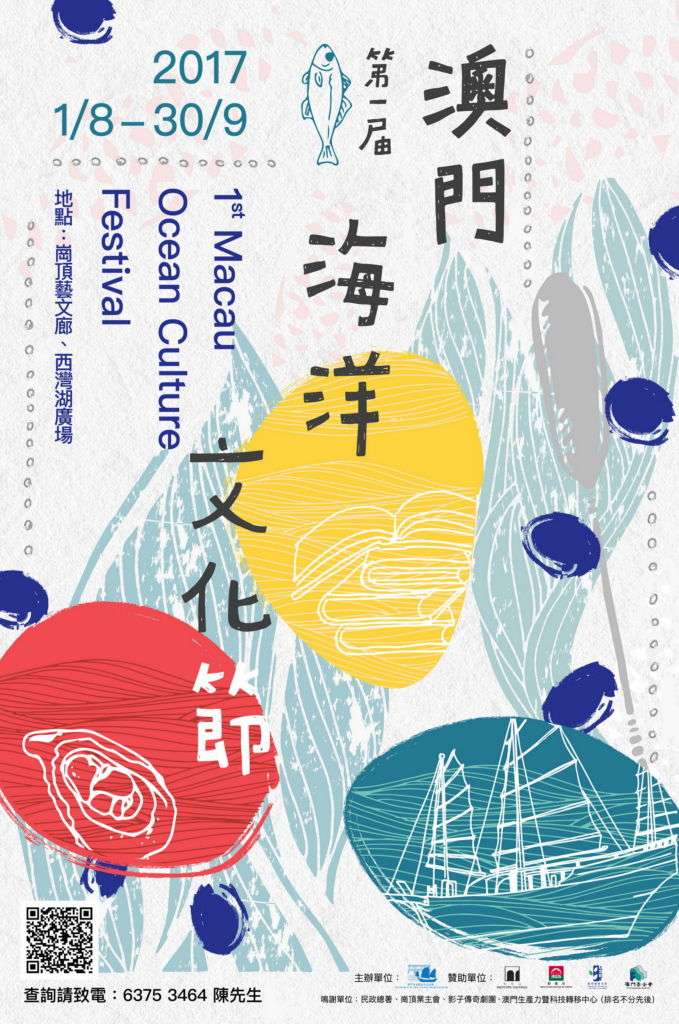 The first Macau Ocean Culture Festival celebrates Macau's long-standing waterborne culture and traditional industries – features a series of public activities.
The highlight events include an exhibition with a special sailing ship 'berthed' on Sai Van Lake Square, with outings on Sai Van Lake. In addition, a Shadow Puppet performance on September 17 recounts the impact of fisheries development on marine ecology and the fishermen's culture of Macao. Some of the other activities include guided tours, workshops, exhibitions, talks, reading clubs, and ecological tours. Everyone is welcome to explore and experience the event.
When: August 1—September 30, 2017
Where: Sai Van Lake Square and Dom Pedro V Theatre, Macau
How much: Free admission
For more details, contact +853 6375 3464, www.porthistory.org.mo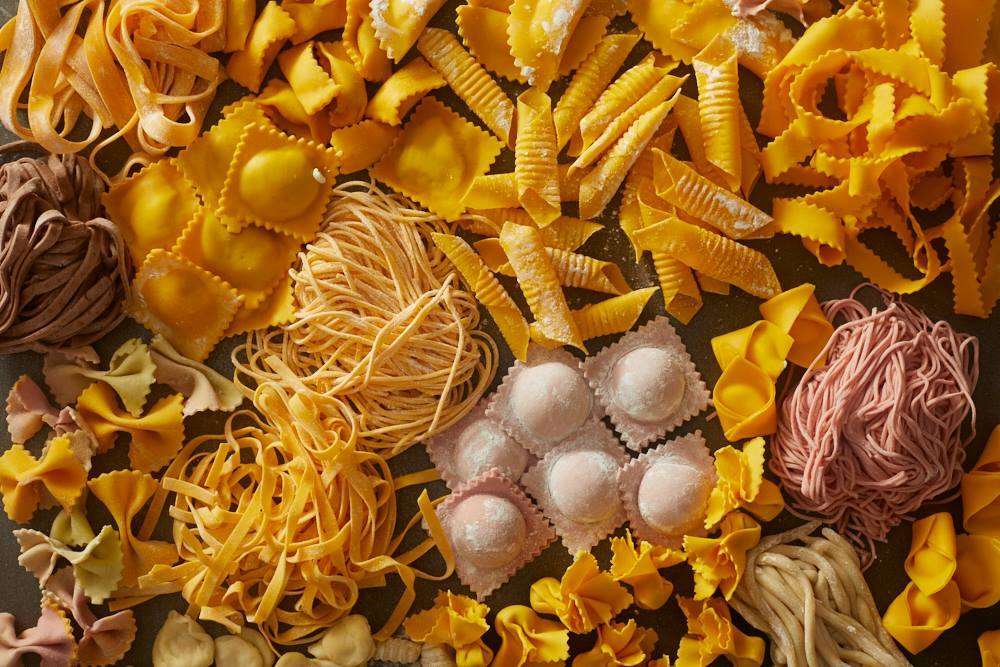 PICI PASTA BAR POP UP AT VIDA RICA
Satisfy your cravings for pasta from Pici Pasta Bar. Headed by Chef Andrea Viglione, you will be able to taste his pasta, hand-made from scratch using traditional and unique methods. Let him take you on a journey to Torino, Italy at Vida Rica Bar for one night only this coming Friday.
When: Friday, September 15, 2017
Where: Vida Rica Bar, Mandarin Oriental, 945 Avenida Dr. Sun Yat Sen, Nape, Macau
For more details, contact +853 8805 8928, www.mandarinoriental.com
---
•••
FANTASTIC GIVEAWAYS THIS SEPTEMBER FROM MACAU LIFESTYLE
•••

We are giving away four pairs of Section D Reserve tickets to the most exciting sports event of the year. Watch the Super 8: Asia's Premier Basketball Tournament in Macau from start to finish in a four-day exciting showdown! The start of a bold, new era in Asian professional basketball will be celebrated in Macau at Studio City Event Center from September 20 to 24, when eight of Asia's top teams come together for a groundbreaking invitational tournament.
To enter this giveaway and win a pair of tickets, you need to take five steps:
Like this post on our Facebook Page
Tag a friend in the comment box
Follow Macau Lifestyle Instagram @macaulifestyle
Share this post on your Facebook page and make sure it's in public view setting
Don't forget to send us a screenshot on Facebook chat of #4!
Good luck!
THE SUPER 8: ASIA'S PREMIER BASKETBALL TOURNAMENT IN MACAU
When: September 20—24, 2017
Where: Studio City Event Center, Level 1, Studio City, Estrada Do Istmo, Cotai
For more details, visit www.studio-city.macau.com, www.the-super-8.com or +853 8865 3333
Tags