This weekend, there are incredible activities and events happening all over Macau. Besides the 2019 Macao International Parade, there is an exclusive dining offer at The Golden Peacock, a cocktail night at Vida Rica Bar, a music and dance session at The Roadhouse Macau, amongst others! Christmas is around the corner, so gather your friends and family and celebrate this festive season in grand style, with lots of merry offers! Read our selections for this weekend, be delighted with the array of options and most importantly, have fun.
(See featured image above)
The Golden Peacock celebrates Awadhi cuisine, the centuries-old cooking tradition native to the city of Lucknow in northern India. Infused with saffron and an array of colorful spices, it is an irresistible aromatic cuisine that draws influences from the culinary cultures of Central Asia, the Middle East, and northern India. Awadhi cuisine is renowned for its Dum style of cooking. This style of cooking is when the meats and vegetables of each dish are slow-cooked in dough sealed containers over a very low flame.
Shami kebabs, Galouti kebabs, Kakori kebabs, Seekh kebabs, Kormas and Pulao–all cooked in Dum style–are now synonymous with the city of Lucknow. "Tales of Awadh by The Golden Peacock" is an ode to the rich culinary heritage of Lucknow and a profoundly diverse cuisine rooted in a myriad of culinary cultures. The Golden Peacock serves artisanal Indian cuisine and has maintained its one Michelin star since 2014 with its impeccable dishes and faultless service.
When: November 1–December 20, 2019
Where: The Golden Peacock, Level 1, Shop 1037, The Venetian Macao, Estrada da Baía de Nossa Senhora da Esperança, Cotai
How much: MOP $128–208 per dish
Reservations at The Golden Peacock can be made by calling +853 8118 9696 or by emailing [email protected] For more information, check their website

The 4th International Film Festival & Awards‧Macao (IFFAM) takes place from December 5 to 10. The IFFAM organizing committee vigorously gears up for the event, which features the "20th Anniversary Macao Special Presentations" as a special highlight of this year's program.
The IFFAM Organizing Committee stated that a brand-new section titled "20th Anniversary Macao Special Presentations" unfolds in the Film Festival this year to celebrate the 20th Anniversary of the Establishment of the Macao Special Administrative Region. A selection of local films will be screened in this non-competition section, to bring outstanding local film productions into the limelight on the international stage, showcasing the diverse dynamic of the cultural and creative industries in Macau while paying tribute to the city's film industry.
When: December 5–10, 2019
Where: Macau Tower Auditorium, Cinematheque Passion, Macao Cultural Centre Small and Grand Auditoriums
How much: MOP $60 per screening
For more information, check the official website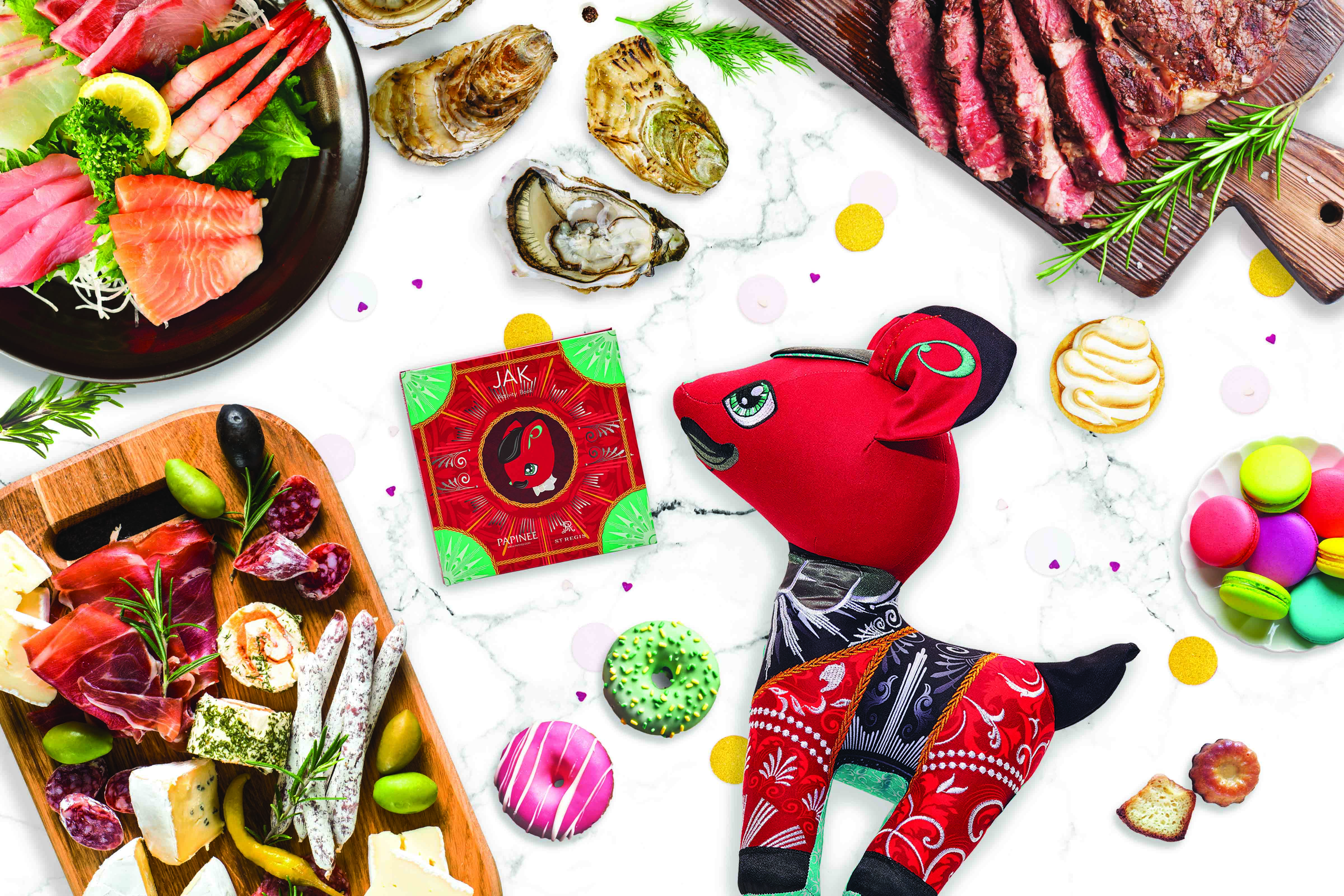 The Manor at The St. Regis Macao, Cotai Central invites guests to go on a New York-inspired culinary journey with the Festive Brunch with Jak every Sunday in December. Guests can indulge in an endless array of the freshest seafood, succulent prime meats and a live-teppanyaki station, a selection of pass-around signature dishes, and then finish with an assortment of decadent French-themed desserts.
When: Festive Sunday Brunch with Jak – 12:00pm–3:30pm, December 1, 8, 15, 22 and 29, 2019
Where: The Manor, 1/F The St. Regis Macao, Cotai Central, Estrada Do Istmo, S/N, Cotai
How much: Festive Sunday Brunch with Jak – MOP $528 per adult (50% discount for children under 12 years and complimentary for three years and below)
All prices are subject to 10% service charge
For more information, call +853 2882 8898 or visit their website

With a long history from the US, John Ng, Brand Ambassador of Michter's Whiskey demonstrates classic cocktails in shaken and stirred styles. Head to Vida Rica Bar to experience this one-night-only event and savor some original whiskey concoctions. They will pass around canapés to match with the whiskey set.
When: 10:00pm–1:00am, Saturday, December 7, 2019
Where: Vida Rica Bar, Mandarin Oriental, Macau, 945 Avenida Dr. Sun Yat Sen, NAPE, Macau
How much: MOP $98 per person
For more information and reservations, call +853 8805 8928 or send an email to [email protected]

You asked for it and they listened! Motown Magic Mondays are back at The Roadhouse Macau and so are the positive vibes and funky vinyl sounds of DJ Rocklee & Co! To set your Monday night on fire, DJ Rocklee and his mates DJ Ted and DJ King G.N.S will be mixing all-time classics with future sound. We can guarantee you won't be able to sit still. Put on your dancing shoes and bring your friends to dance!
Rocklee came from a deeply rooted authentic hip hop background. Collecting vinyl and dancing since he was 15, his passion for music eventually led him to DJing. He is a genre-bender that fuses timeless classics to future sound. Anything that is funky, groovy and soulful, Rocklee will drop into the mix. He has worked as the official DJ for countless dance competitions, opening for hip hop clubs and private events from weddings to pool parties. Currently, he is working independently and would play for hip hop nights in Club Cubic and around Hong Kong. As an independent artist, he curates deep rare sound instead of playing the same mainstream music you can hear in the top 40s.
When: Every Monday, 10:00pm–2:00am, December 9, 16, 23 and 30, 2019
Where: The Roadhouse Macau, E-G016-G019 Broadway Food Street, Broadway Macau, Avenida Marginal Flor De Lotus, Cotai
How much: Free admission
For more information, check the Facebook event page

Christmas is upon us and Sofitel Macau At Ponte 16 has crafted a series of incredible offers for all to dine lavishly this season! From a seafood feast to specialty dishes from New Zealand, there is an array of cuisines to explore, so read on and find where to celebrate this festive occasion at Sofitel Macau At Ponte 16! After a successful debut, Privé is elevating the highly popular Social Seafood Night in December with a surprising festive menu. The innovative culinary event adds a touch of gastronomic flair while keeping its "sharing" theme. Exquisite seafood treasures and traditional Christmas staples are freshly prepared in sharing portions for you and your loved ones to taste and to talk about.
Shake up your Christmas culinary experience! Mistral Restaurant has prepared a series of festive feasts with the freshest tastes from New Zealand for its well-known seafood buffet. As an expert of Kiwi food culture, Chef Daniel is proud to present New Zealand's finest cuts of grass-fed meat including sirloin, rib eye, lamb leg and rack of lamb, which will be grilled to perfection at the carving station.
When: 6:30pm–9:30pm, December, 2019
Where: Mistral Restaurant, Sofitel Macau At Ponte 16, Rua do Visconde Paço de Arcos, Macau
How much: MOP $428 per person (plus taxes)
December 24, 25 and 31, 2019 – MOP $588 per person (plus taxes)
(Exclusive price on children under 12 years old)
For more information and bookings, call +853 8861 7210

The 2019 Macao International Parade, in celebration of the 20th anniversary of Macau's Handover to China, takes place on December 8. This year's parade is themed on the cultures of the countries and regions along the Belt and Road Initiative, which covers the historical Silk Road and Maritime Silk Road, passing through Central Asia, Northern Asia, Western Asia, the Indian Ocean, and the Mediterranean Sea, among other regions. The route has a profound culture and historical background, encouraging artists to develop their creativity, broadening their international cultural horizons and promoting "Love, Peace and Cultural Integration".
The parade provides Macau arts groups with an annual performance platform in order to amplify their creativity and showcase their creative talent while propelling the diverse development of the local cultural industries and creating an opportunity for the groups to interact with performing groups from different parts of the world. The parade route this year is basically the same as last year, starting at the Ruins of St. Paul's and finishing at Sai Van Lake Square.
When: 3:00pm–7:00pm, Sunday, December 8, 2019
Where: Throughout Macau peninsula
Circuit: Ruins of St Paul's → Rua de S. Paulo → Rua da Palha → Largo de S. Domingos → Senado Square → Travessa do Roquete → Rua da Sé → Calçada de S. João → Avenida da Praia Grande → Avenida Panorâmica do Lago Nam Van → Avenida Doutor Stanley Ho → Sai Van Lake Square
How much: Free admission
For more information, check the event's official website or Facebook page, or call +853 2836 6866 or email them

The merrymaking holidays are coming up and Sheraton Grand Macao Hotel, Cotai Central has everything you need to have a spectacular time with friends and family! Let's look at their offers for this 2019 festive season. Join them and have a great time with lots of offers on the table. From sumptuous dining experiences to lavish take-away sets, there is something for everyone. Feast is offering a Christmas-themed festive lunch and dinner buffets on December 21–23, followed by a special Celebration of the Season lunch from December 24–26.
Bene Italian Kitchen boasts a Christmas edition of their monthly Mercato. On December 24, Bene Food & Wine Mercato – Mercatino di Natale showcases authentic specialty Italian Christmas dishes and delights from all over Italy. It wouldn't be a Christmas feast without a turkey, right? Their culinary team has prepared festive turkey and ham takeaway sets ideal for home and office gatherings with friends and family.
When: December 1, 2019–January 1, 2020
Where: Sheraton Grand Macao Hotel, Cotai Central, Estrada Do Istmo, Cotai
How much: MOP $288–688

Join Mandarin Oriental, Macau at Vida Rica Restaurant for a six-course dinner showcasing one of the finest and most prestigious champagnes in the world–Henriot Champagne–which has a fine history that dates back to 1808!
When: 7:30pm, Saturday, December 7, 2019
Where: Vida Rica Restaurant, Mandarin Oriental, Macau, 945 Avenida Dr. Sun Yat Sen, NAPE
How much: MOP $1,388 per person
20% discount on the menu for bookings made before December 6, 2019
For more information, call +853 8805 8918, send an email to [email protected] or check the event's Facebook page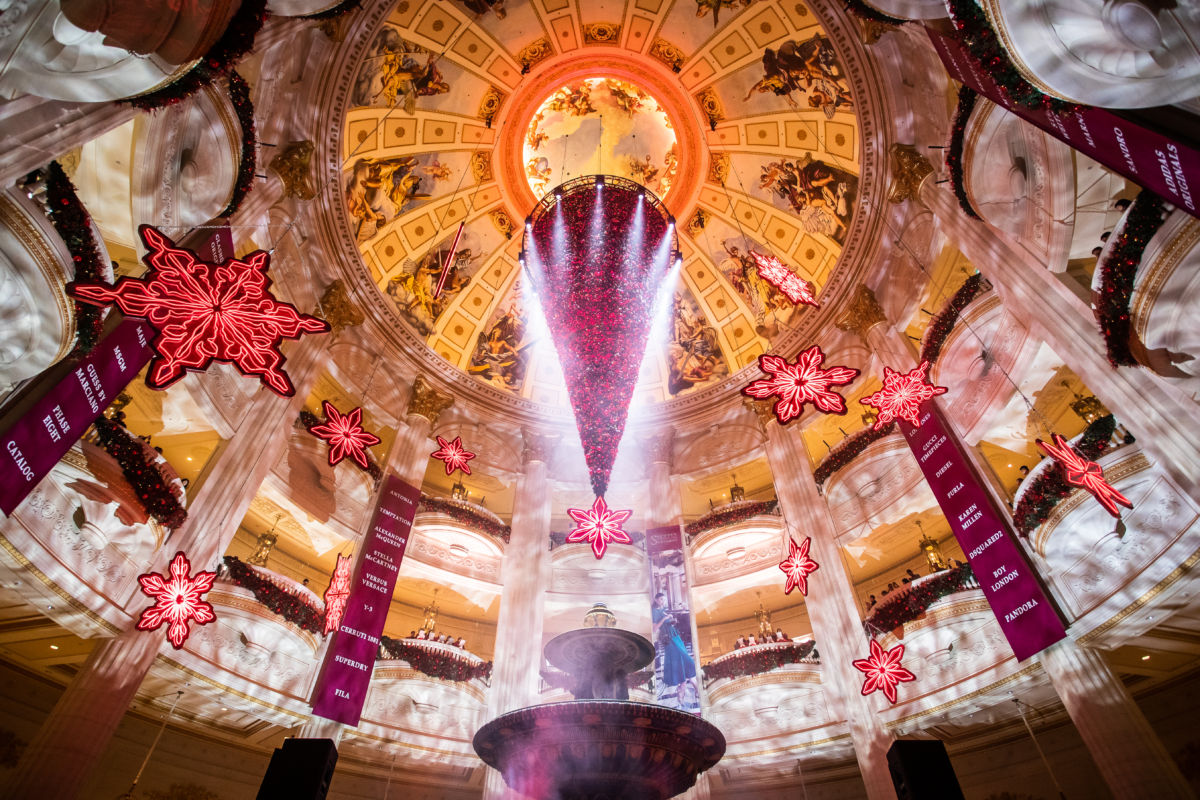 Warm things up at Sands Resorts Macao this winter with a wide range of celebrations, entertainment, accommodation and shopping offers plus dining for visitors to enjoy from November 14, 2019 to January 10, 2020. With a stunning inverted Christmas tree, attractive shopping and room offers, Sands Resorts Macao is the perfect destination for a magical Winter Wonderland getaway.
At The Venetian Macao, visitors are enchanted by dazzling Winter Wonderland decorations throughout the lagoon area from November 15, 2019 to January 2, 2020, including a magnificent 48-foot Christmas tree and Christmas train featuring Santa and his grotto ready to welcome visitors. Sands Resorts Macao also welcomes back its signature 3D light and sound spectacular, projecting festive themed images including a tribute to the 20th anniversary of the establishment of the Macao Special Administrative Region onto The Venetian Macao's 43,000-square-feet façade. The state-of-the-art animated show runs every 30 minutes nightly from November until January as well.
When: November, 2019–January, 2020
Winter Wonderland decorations – November 15–January 2, 2020
La Magie De Noël – 12:00pm–9:00pm, November 14, 2019–January 2, 2020
Eiffel Tower's Grand Illumination Show Christmas Edition – November 14, 2019–January 2, 2020
Santa at The Venetian Macao – November 15–December 25, 2019
Where: The Parisian Macao, Estrada do Istmo, Lote 3, Cotai and The Venetian Macao, Estrada da Baía de Nossa Senhora da Esperança, Cotai
How much: Free admission
For more information and bookings, check their website
Tags