It's getting hot outside and most of us would prefer to be indoors but the sun's out time to get your tan on! Go for a stroll in the warm weather, let the little ones ride their bikes, grab your other half, and head out for a romantic meal. There's plenty to do around Macau these days, so be sure to check our selection for this weekend! This time, it's all about food, exploring the city, getting musical, and checking out art exhibitions. From suggestions on where to eat in Coloane, a Portuguese artist exhibition, to promotions for Father's Day until the end of this month, we've got you covered for everything to do this weekend in Macau!
(See featured image above)
After all these years of rapid Macau development, luckily for all of us, Coloane remains a calm resort-like area. This is where locals and tourists come to enjoy chill vibes, birds singing, and home-style dining. We put together a list of the best places to eat in Coloane to add to your foodie "To Eat" list. 
Our suggestions include both Lord Stow's Café and their Garden Café, but also Portuguese restaurants Fernando and Miramar–both in Hác-Sá Beach–Jak's Kitchen, La Gôndola and more! Check it out and plan ahead for an al-fresco meal in pleasant weather with a glass or two of wine.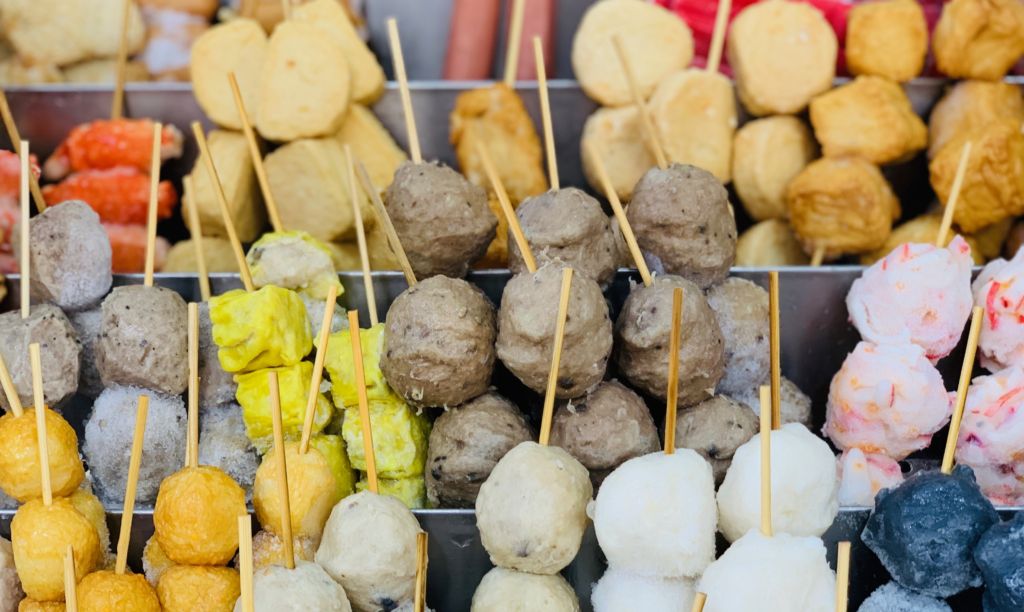 Macau is slowly becoming a gastronomic hub for all locals and tourists looking for cuisines from all over the world. Cantonese food is widespread in the region and this ensures that most would know about dim sum and yam cha. However, there's another side to food in Macau that consists of interesting foods like fish balls, Macau-style waffles, and pungent durian ice cream–and that's street food!
Street food is commonly simple food that is very affordable. Check out some of the best spots to get the most local and popular goodies in Macau which you can have for lunch, dinner, or as a snack while strolling around our beautiful city! Read on and find out street food places close to Senado Square, Taipa Village, and Coloane.
Grand Lapa, Macau and Grand Coloane Resort are having month-long Father's Day specials! Both hotels are crafting unmissable deals today thanks to the amazing men in your life! Pamper them, with the possibility of taking the whole family out for some fun or gifting an amazing spa experience to relax. Celebrate belated Father's Day in grand style at one of these places. As for spa treatments at Grand Coloane Resort, this hotel is also offering 15% off promotion for the "Gentle Man" heavenly nirvana massage and "Loving Father" aromatherapy massage.
When: The Spa 80-minutes treatment – June 1–30, 2020
Where: The Spa, Grand Lapa, Macau, 956-1110 Avenida da Amizade, Macau
How much: MOP $1,280 (two persons)
Book a massage at The Spa by calling +853 8793 4824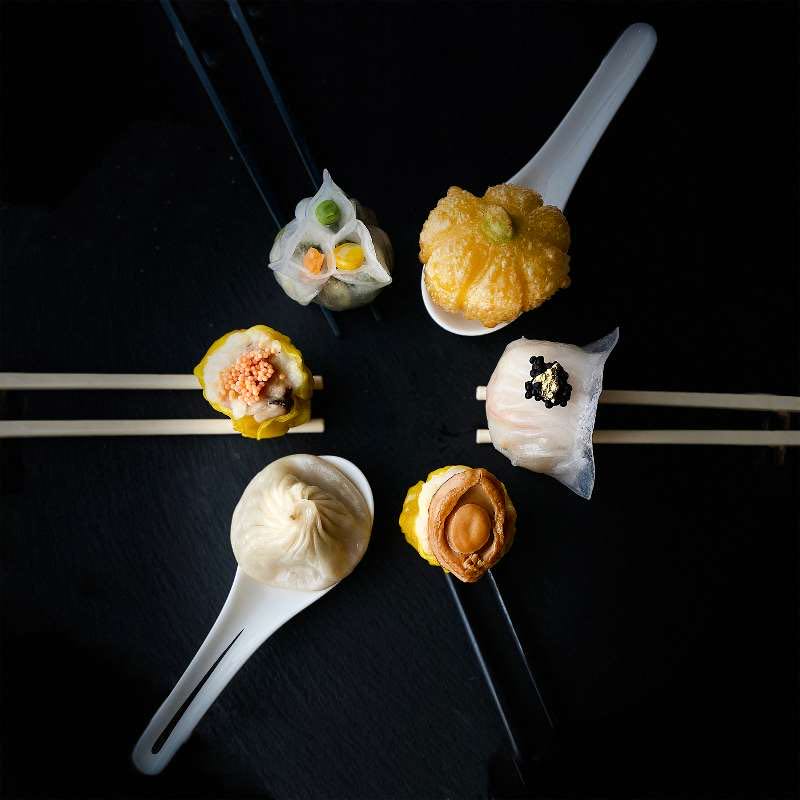 June arrives with fantastic treats for everyone at Mandarin Oriental, Macau! From festive opportunities to unmissable promotions, there's a myriad of things to try out. Their culinary team will take diners on a gastronomic tour with an exciting line-up of dining and drink specials.
These include two unmissable afternoon tea sets and all-you-can-eat dim sum for lunch! Head there for fun moments amongst friends and family.
"OH! MY GLAMOROUS" AFTERNOON TEA SET
When: 3:00pm–5:00pm, weekends
Where: Vida Rica Bar, Mandarin Oriental, Macau, 945 Avenida Dr. Sun Yat Sen, NAPE, Macau
How much: MOP $588 per set
MATCHA AFTERNOON TEA
When: 2:00pm–6:00pm, June 1–30, 2020
Where: Lobby Lounge, Mandarin Oriental, Macau, 945 Avenida Dr. Sun Yat Sen, NAPE, Macau
How much: MOP $458 per set
ALL-YOU-CAN-EAT DIM SUM
When: 12:00pm–3:00pm, June 1–July 31, 2020
Where: Vida Rica Restaurant, Mandarin Oriental, Macau, 945 Avenida Dr. Sun Yat Sen, NAPE, Macau
How much: MOP $298 per person (when paid with Macau Pass, Consumer Card or MPay. Price inclusive of 10% service charge)
*These promotions are all payable with Macau Pass, Consumer Card or MPay
For more information, call +853 8805 8928 for Vida Rica Bar, +853 8805 8948 for the Mandarin Cake Shop, +853 8805 8938 for Lobby Lounge, and +853 8805 8918 for Vida Rica Restaurant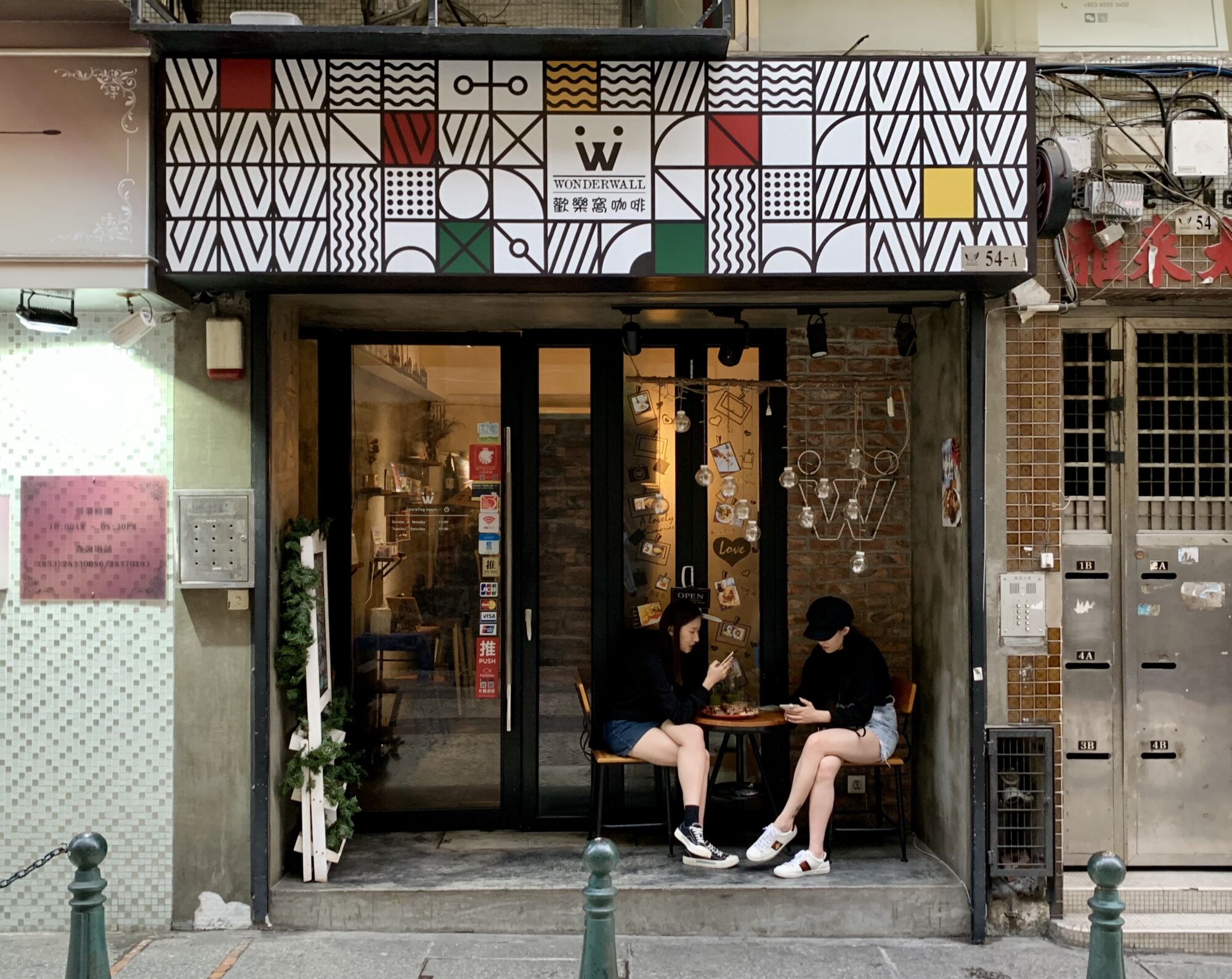 Here's another one in our series of great bites to grab around Macau. We've compiled another bucket list filled with fabulous food if you're wandering around the beautiful streets of St. Lazarus district. It's time to give this neighborhood a look and get to know one of the city's hippest and most modern areas!
Filled with ever-changing boutique shops, florists, and art galleries, this is the to-go place when looking for a different kind of stroll around Macau's streets. Besides these, there are also a lot of coffee shops and restaurants to try out!

The 《New Woman Festival|Duality》is dedicated to celebrating women's power and diversity, concerning women's physical and mental health, as well as actively presenting the unique beauty of each woman. The festival features three main series of art programs in three days. A collection of workshops and sharing sessions are presented by distinguished female artists and speakers from various sectors.
Through the crossover of "Art x Experience x Body x Mind x Women x Celebration", together it starts the journey of mind exploring and liberating. With a series of programs, they embrace women's confidence, independence, and beauty together. All genders are welcome to take part in, so as to experience the core idea of the theme–regaining the physical awareness of one's own body as well as expressing emotions.《New Woman Festival|Duality》encourages all genders with different ages and cultural backgrounds to take part in this three-day festival. In a collection of art programs held by our distinguished female representatives from various sectors, participants will experience the liberation of mind together.
When: June 26–28, 2020
Where: Hub Macau, 201-207, Edificio Industrial Chun Foc 3A, Av. de Venceslau de Morais, Macau
How much: Workshop – MOP $100 (MOP $80 for early bird). Free tickets on a first-come-first-served basis for the other events
Apply to the events here
For more information send an email to [email protected] or check the event's Facebook page

Days of Portugal, Drawings from South to North. is an exhibition of drawings by Portuguese architect and artist, Adalberto Tenreiro. He was born in São Tomé and Príncipe in 1955, studied architecture in Lisbon at ESBAL and drawing at Ar.Co. Tenreiro has been living in Macau since 1983.
This exhibition by the Portuguese artist is included in this 2020 celebrations of June – Month of Portugal. The event includes art exhibitions, cinema cycles, a book release happening, and much more!
When: June 5–July 10, 2020
Where: Portuguese Consulate, 45 Rua Pedro Nolasco da Silva, Macau
How much: Free admission
For more information, check the organizer's Facebook page

HUSH!! Full Music 2020 takes place between June 21 and August. A number of music activities will be held online and in different areas of the city, as well as a range of music workshops and the short video competition "HUSH!! 300 Seconds". All are welcome to participate. The first concert, "Music Day Online", is held online this Sunday. More events will be announced soon.
It will be broadcasted on the "HUSH Full Music" Facebook page from 3:00pm to 6:00pm this Sunday and the day features "Fête de la Musique", with free music activities held in more than 430 cities from 110 countries which manifests the spirit of spreading music everywhere. The concert debuts through online broadcasting, featuring musicians from Hong Kong, Macau, and mainland China: Jun Kung, Ghostly Park, Eva & Sin, Catalyser, Worktone String Quartet, and ASURA are some of them. In order to promote diverse music and provide exchange opportunities for artists, the concert "Hush!! Full Music 2020" offers four music workshops at the Macao Contemporary Art Centre–Navy Yard 2–namely "World Music Percussion Workshop – Learning Asalato and Handpan" on July 4. Macau band ASURA, that dedicates to promoting tribal musical instruments and world music, introduces extraordinary percussion instruments, including the asalato from Africa and the trendiest instrument, the handpan.
When: June 21–August, 2020
Workshops – Saturday and Sunday, and Friday and Sunday, July 4, 5, 10 and 12, 2020
Where: Online concerts – "HUSH Full Music" Facebook page
Workshops – Macao Contemporary Art Center, Navy Yard 2, Rua de S. Tiago da Barra, Macau
How much: Free admission for all the activities
Those interested in participating in the workshops have to be aged 13 or above, and register (starting on June 18) through their activity registration system. Vacancies for each workshop are limited to 25 to 40 people and distribution is on a first-come, first-served basis
For more information, check their Facebook page
---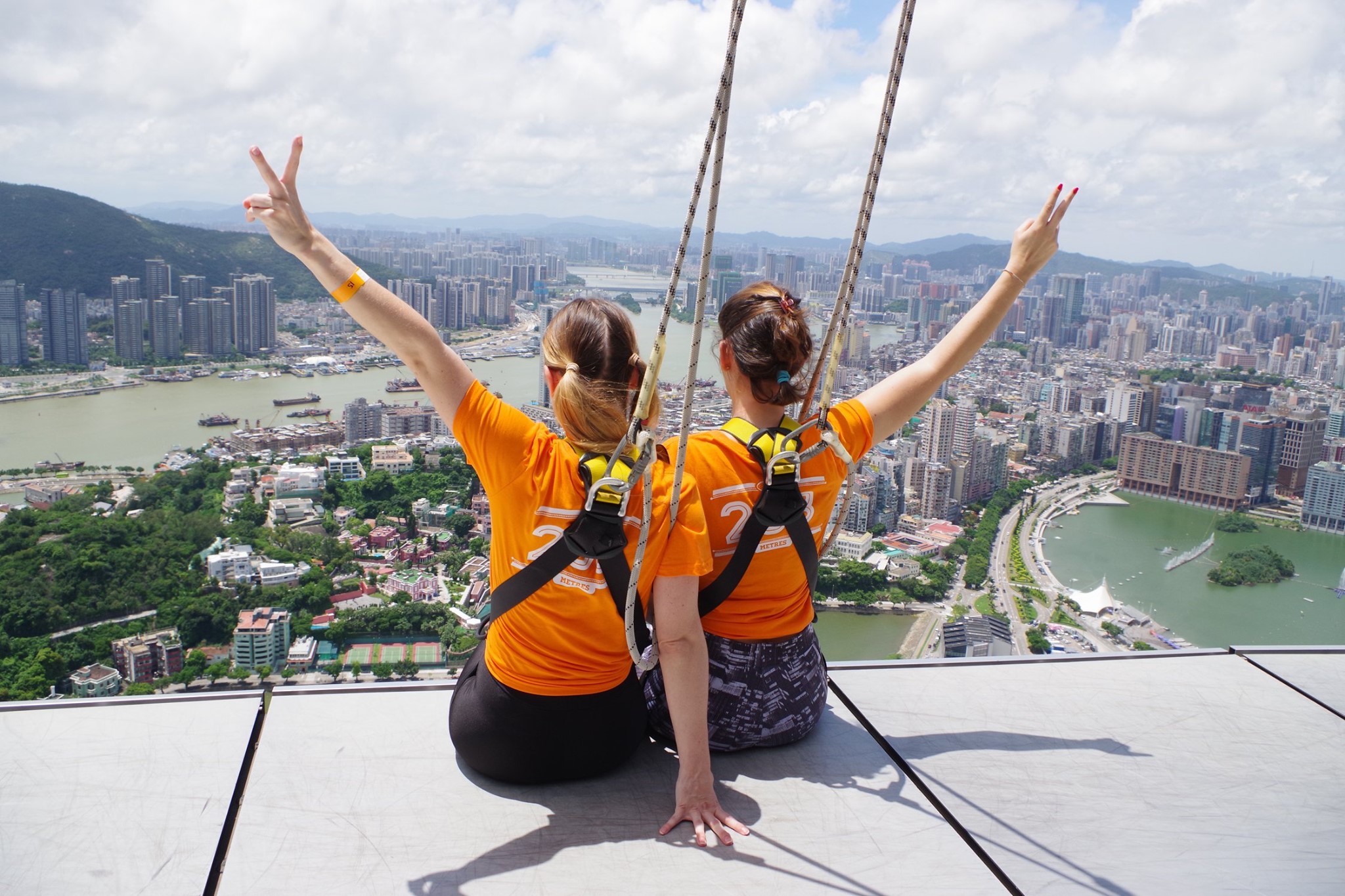 Macau Lifestyle is partnering up for a giveaway with AJ Hackett Macau Tower to give five lucky readers the amazing chance to experience the thrill of a lifetime! The magnificent view of the city is unlike any other at Macau Tower and this iconic building is home to the world's highest bungy jump! This once-in-a-lifetime adventure is a must-do when visiting and also living in the beautiful SAR. AJ Hackett is the certified operator of the best bucket list activities in the world. They offer a plethora of incredible activities such as Skywalk, Skyjump, Tower Climb, and more. AJ Hackett Macau Tower, also known as the highest Skypark on the planet, right here in our very own backyard is the ultimate adventure destination in Asia!
For this fantastic giveaway, we are offering one spot for AJ Hackett Macau Tower's Bungy Jump, Skyjump, and Tower Climb and two spots for Skywalk. This incredible activity also includes photos and GoPro videos to capture this adrenaline-filled moment in your life. You'll also get an exclusive T-shirt, E-certificate, Macau Tower admission ticket, and free car parking. This adrenaline-pumping act is a spectacular way to feel alive and feel like you're at the top of the world. With a prize value of MOP $2,888 for Bungy Jump, MOP $2,488 for Skyjump, MOP $1,888 for Tower Climb, and MOP $588 for Skywalk, this is a giveaway you don't want to miss! This giveaway ends on July 3, 2020, and the winner will be notified directly via email. The winner can redeem the prize from July 6 to 12, 2020. The prize is valid until August 31, 2020.
Tags