The Easter long weekend is upon us and if you haven't made any plans yet, don't worry because we've got you covered. We have all the best things to see and do right in the heart of Macau. From family fun to interesting dining and staycations with your family, make this 2021's Easter in Macau one to remember!
• FAMILY FUN •
MGM Cotai & MGM Macau
(Featured image above)
The Easter season is all about celebrating tradition. This also means creating new ones and spending time with our children making the Easter period memorable and meaningful. On April 3 to 5, take the kids to paint their own edible chocolate eggs at the "Chocolate Egg Painting Workshop" at the Spectacle of MGM Cotai. There is also an "Easter Jar Decoration Workshop" at Grande Praça of MGM Macau. Both activities are priced at MOP $100 per person. Guests with an on-day dining spending receipt may enjoy a 50% discount for a maximum of two persons. On the other hand, MGM pastry chefs will also be doing a live Easter chocolate display crafting demonstration session at the Spectacle every day from 2:00pm to 5:00pm between March 27 to April 2. What's more exciting is that MGM's lion mascots Leo and Leona will also make appearances at both properties in Easter costumes every afternoon between April 2 and 5 to wish everyone a Happy Easter with chocolate eggs and balloons.
MGM Cotai Macau Ave. Da Nave Desportiva, Cotai, Macau +853 8806 2318, www.mgm.mo
MGM Macau Avenida Dr. Sun Yat Sen, NAPE, Macau, +853 8802 8888, www.mgm.mo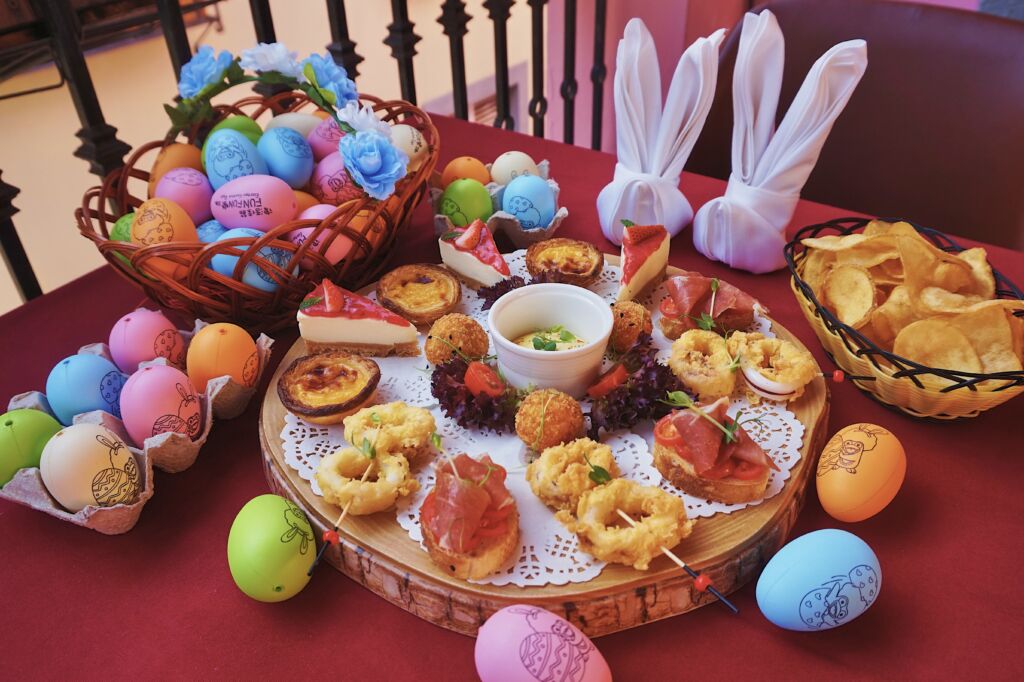 Taipa Village Cultural Association is celebrating this Easter by once again collaborating with the popular Macau brand character Galo. The cheerful Portuguese rooster is back to represent luck, happiness, love, and hope. This popular annual Easter festive fun program consists of a series of family-oriented activities,  including Galo-themed Easter egg painting, and a Taipa Village discovery experience for parents and kids to participate in teamwork, family engagement, and bonding. There's also an Easter egg hunt that's free admission so little ones can go on an enjoyable adventure of scavenging and looking out for hidden Easter eggs on Saturday, April 3.
Taipa Village  Rua Do Cunha Taipa, +853 2857 6116, www.taipavillagemacau.com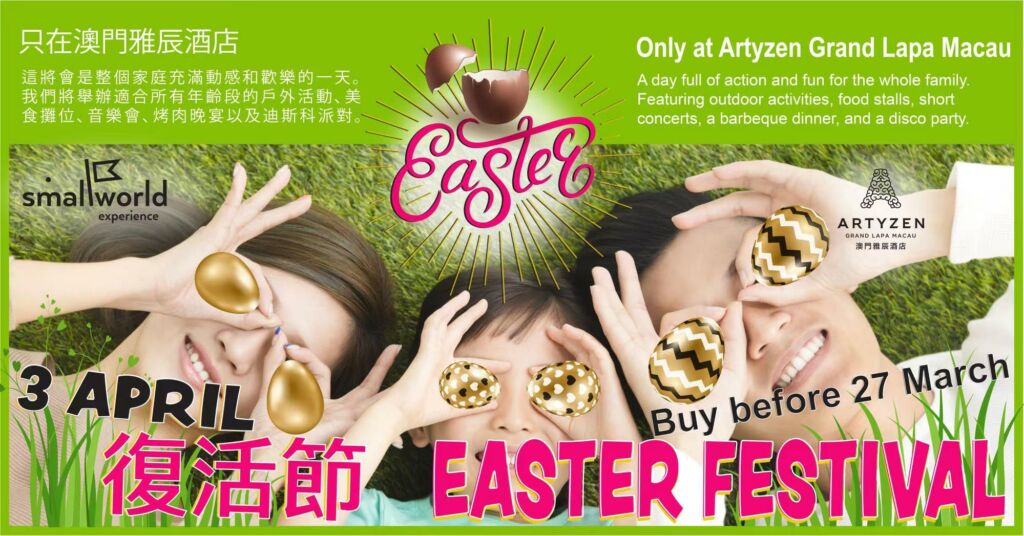 Spend the whole day with your family while the little ones run and play around in Artyzen Grand Lapa Macau's lawn on Saturday, April 3. This is a day filled with action and fun for the whole family featuring outdoor activities, food stalls, short concerts, a barbeque dinner, and outdoor activities. There are games, arts and crafts, and even a bouncing castle while activities run continuously from 10:00am until 6:30pm. Enjoy different food stalls and activities for the whole family all throughout the day and from 6:30pm, a barbeque dinner will be held outdoors. If you'd like to dance the night away with your friends, come for their disco party happening from 10:00pm onwards! It starts at the hotel lobby bar with prices starting from MOP $75 to MOP $150.
For more information on the Easter Festival, check the event's Facebook page. For the Spring Disco Party, check the event's Facebook page and for tickets, click here.
Artyzen Grand Lapa Macau 956-1110 Avenida Da Amizade, Macau, +853 2856 7888, artyzen.grandlapa.com
• EAT OUT •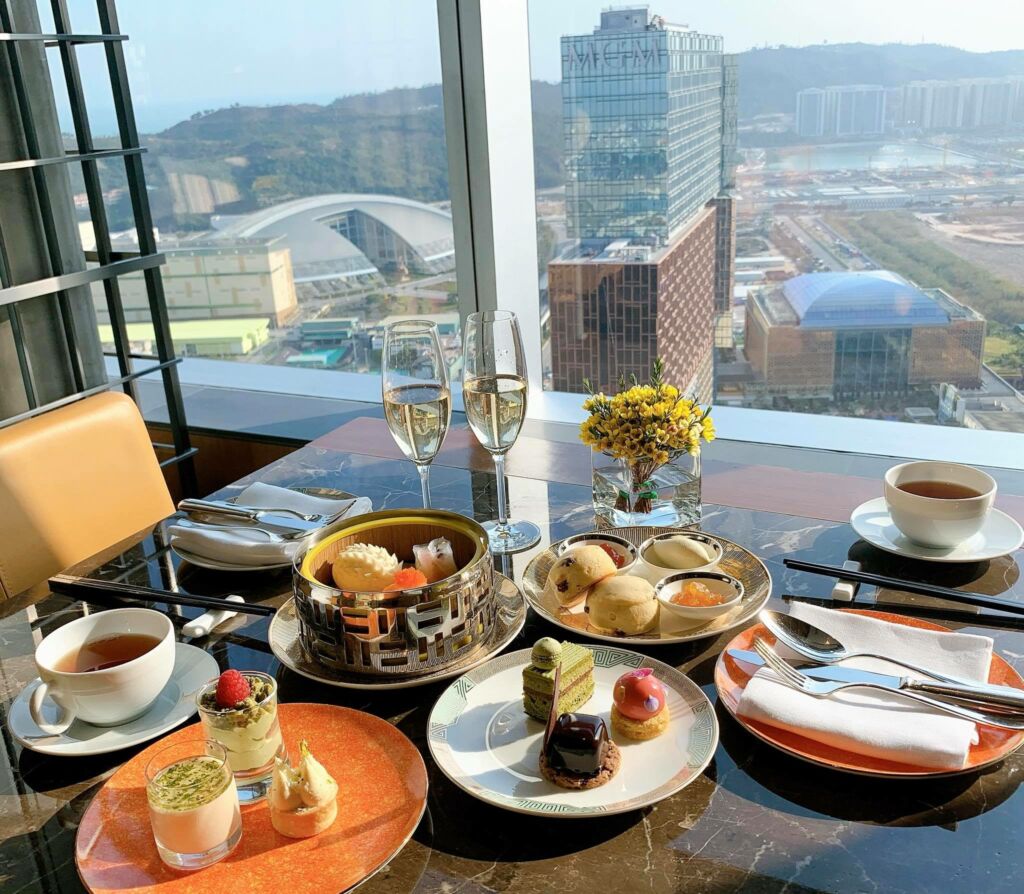 Grand Club at Grand Hyatt Macau
Spend Easter with your friends with the stunning view of the 37th floor of Grand Hyatt Macau's Grand Club and sample their Ultimate Spring Tea. Highlights include signature luxury dim sum crafted with high-quality ingredients and recipes served in individual servings. There's also a unique dessert trolley filled with tea-themed desserts for weekend delights over talks and laughs with friends and family. Sweets are crafted by Chef Jerry, infused with different premium tea leaves, ranging from jasmine tea to rose tea, mint tea to matcha. This offer is available on Saturdays and Sundays, 2:30pm–4:30pm, March 1–April 30, 2021. It's priced at MOP $368 inclusive of Nespresso coffee or TWG tea (for two persons) or MOP $488 with two glasses of VCP, Nespresso coffee or TWG tea (for two persons).
Grand Club 37/F, Grand Hyatt Macau, City of Dreams, Estrada do Istmo, Cotai, +853 8868 1234, www.macau.grand.hyatt.com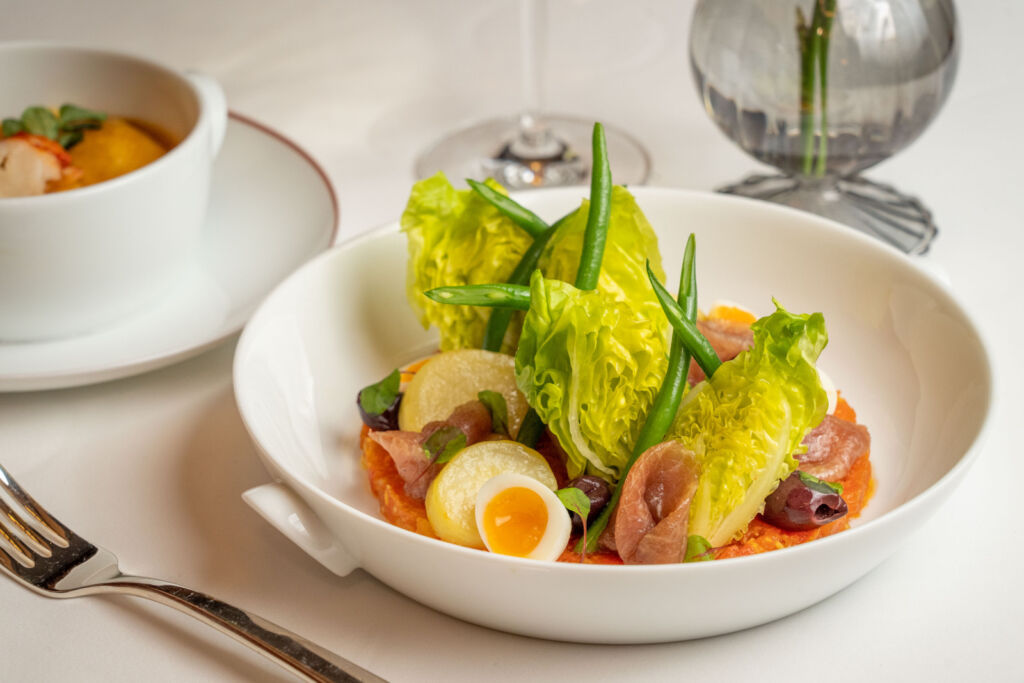 Aux Beaux Arts at MGM Macau
Located at MGM Macau, Aux Beaux Arts celebrates the beauty of French cuisine at its finest. They are offering a semi-buffet brunch option on April 3 and 4 that you shouldn't miss. It's priced at MOP $480 per person and guests may also top up their brunch table with free-flow bubbles, with an extra MOP $388 per person. Impress your date or take your loved ones here for a dining experience that will truly be memorable.
Aux Beaux Arts Grand Praça, MGM Macau, Avenida Dr. Sun Yat Sen, NAPE, +853 8802 2319, www.mgm.mo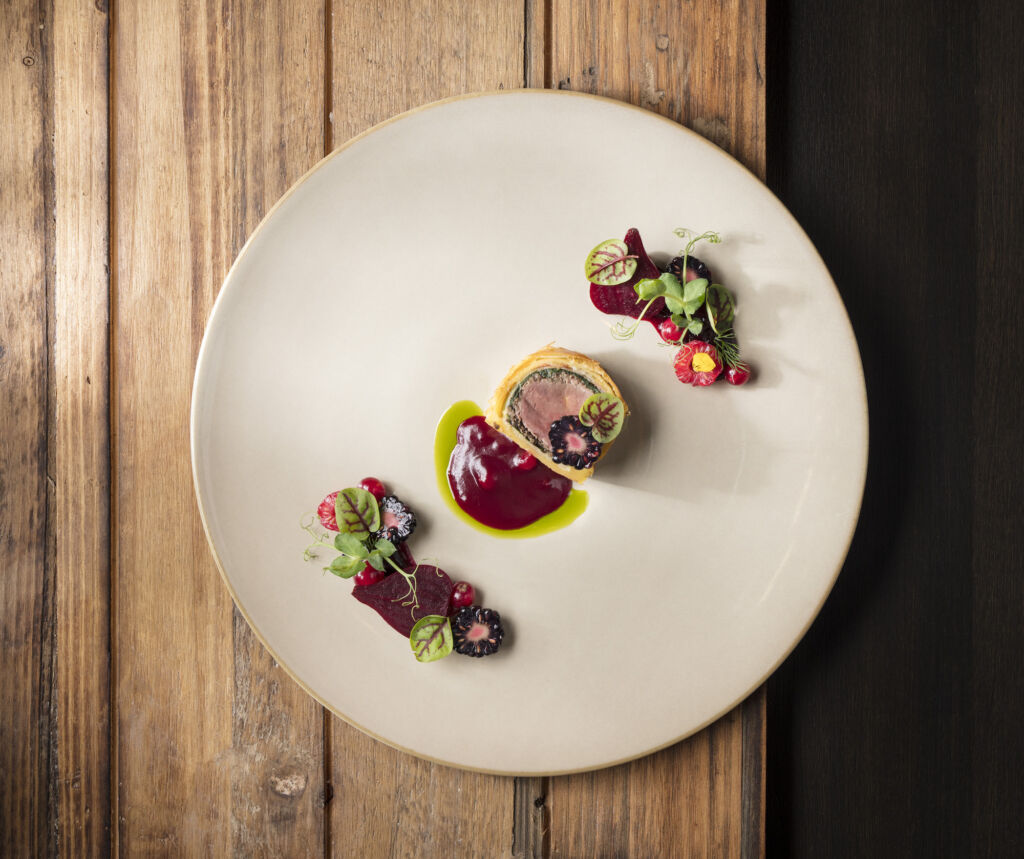 THE ST. REGIS MACAO
There's always a sumptuous menu at this location. This Easter Sunday, gather around with family and friends enjoy the "Let's Do a Luxe Lunch". This menu is available on Sunday only. They are now offering a deliciously exquisite three-course menu priced at MOP $398 per person, a four-course menu at MOP $ 588, and a five-course menu for MOP $588. Giving everyone various options to enjoy and choose from whilst savoring a lavish lunch to celebrate the special Easter holiday is the ultimate goal of the talented kitchen team at The Manor.
The Manor The St. Regis Macao, The Londoner Macao, Estrada do Istmo, s/n, Cotai, +853 2882 8898, www.stresgismacao.com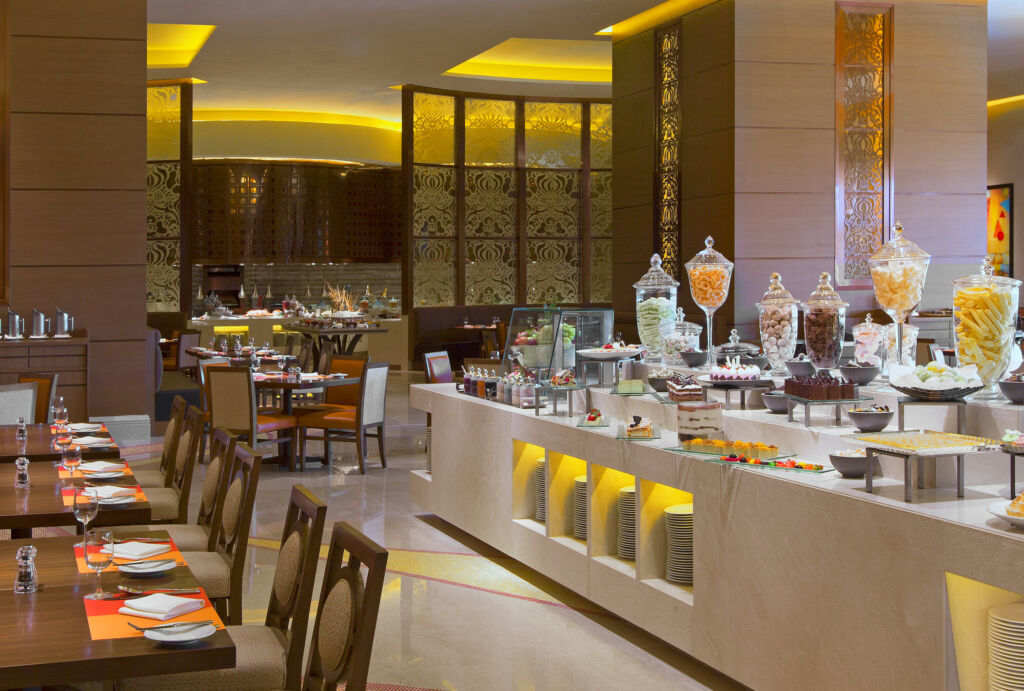 SHERATON GRAND MACAO
Head to Sheraton Grand Macao's dinner buffet at Feast to have an amazing Easter gathering with your closest friends and family. From 1 April onwards, the dinner buffet will be on offer from Friday to Sunday, 6:00pm to 10:00pm. Indulge in different kinds of cuisine that will sate your appetite priced at MOP $488 per adult and MOP $200 per child (aged seven to 12). There's definitely something here for everyone in the family. Level up the experience with the "Celebrate at Sheraton'" hotel package priced at HKD $1,888 per night for a Deluxe Room or HKD $3,888 per night for a Deluxe Suite The booking and stay period is extended to June 30, 2021.
Feast Sheraton Grand Macao, The Londoner Macao, Estrada do Istmo, s/n, Cotai, +853 2880 2000, www.sheratongrandmacao.com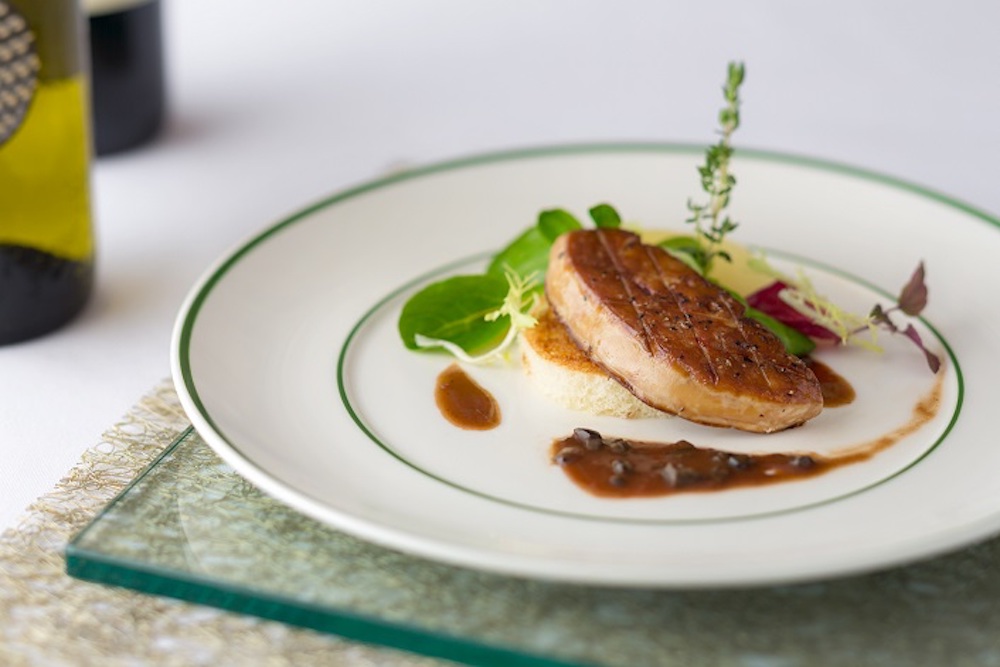 BRASSERIE AT THE PARISIAN MACAO
French food in a comfortable setting has made Brasserie popular with couples with kids in tow. The vibe here is relaxed and fuss-free. They are offering delicious Easter lunch and dinner set menus, as well as a children's menu, from April 1–6, 2021. The three-course lunch menu includes mains of crispy lamb shoulder confit, pan-fried prime beef hanging tender, and seared red mullet fillet. It's priced at MOP $288 per person. You can also opt for the five-course dinner menu with an additional fine de claire oysters, scallop and salmon tartare, seared duck foie gras, white asparagus, pan-roasted arctic char filet, and more at MOP $588 per person. On the other hand, the children's menu is priced at MOP $168 and includes a selection of fresh egg pasta or crepes as the main course, with scrumptious desserts and a drink.
The Parisian Macao Estrada do Istmo, Lote 3, Macau, +853 8111 2300, www.parisianmacao.com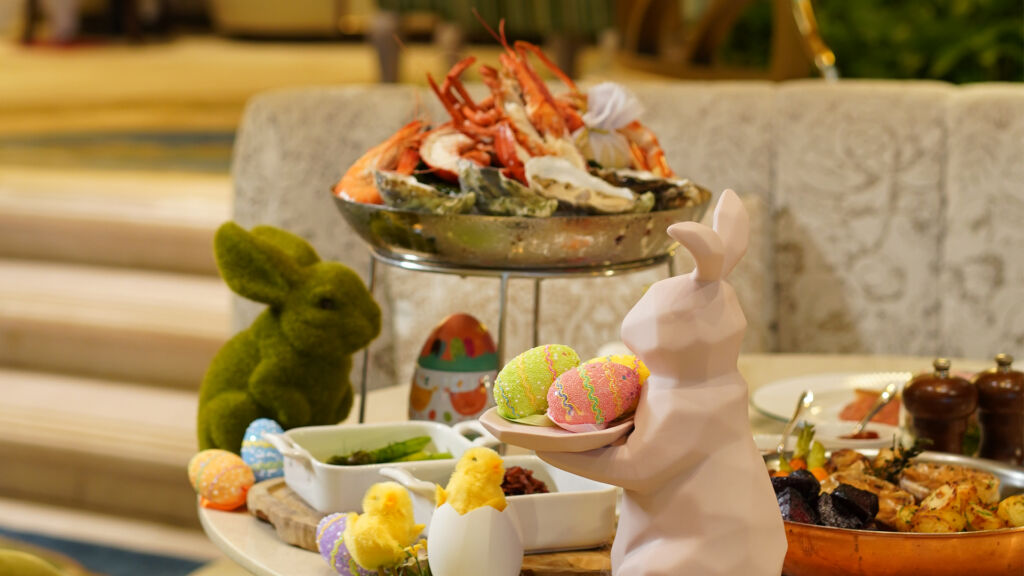 CAFÉ DE PARIS MONTE-CARLO AT GALAXY MACAU
It's always an elegant affair at Café de Paris Monte-Carlo. This Easter, celebrate with people closest to your heart, and what better way to do that than with a sumptuous buffet spread of international and Asian delicacies and festive delights that will please everyone of all ages. You will find a number of signature dishes of this famous brasserie including beef tartare à la minute, lobster thermidor, and lobster bisque. As a special festive treat, they are also the premium Chinese soup Buddha Jumps Over the Wall as well as a tempting array of desserts. Kids can even participate in the fun of egg hunting. Book now and enjoy the delicious surprises with your family. This offer is available on April 4, 2021, and priced at MOP $598 with free-flow house wine, soft drinks, and juices. You can also opt for the MOP $658 with free-flow of French champagne, house wine, soft drinks, and juices.
Café de Paris Monte-Carlo Galaxy Macau, Estrada da Baía da Nossa Senhora da Esperança, Cotai, +853 8883 2221, www.galaxymacau.com/cafe-de-paris
Also read: From Monte Carlo with Love: Café de Paris Monte-Carlo, Galaxy Macau
• STAYCATION •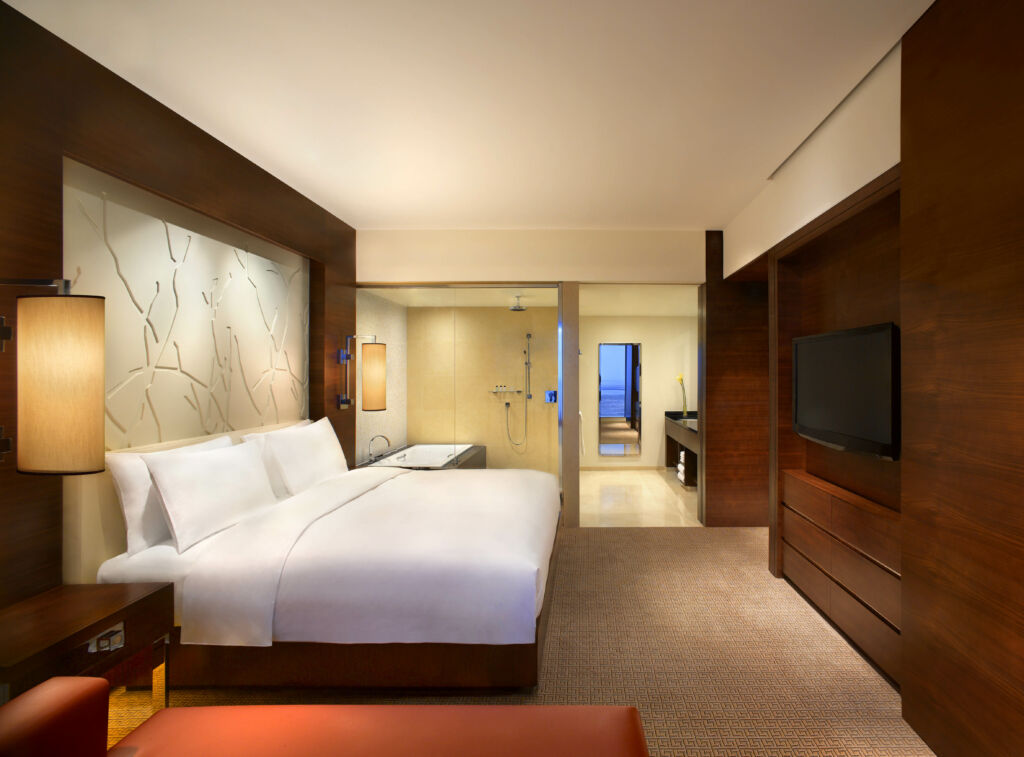 GRAND HYATT MACAU
Enjoy a well-deserved break this Easter 2021 weekend and book the "Flourishing Spring Package" at Grand Hyatt Macau. Unwind in the spacious and comfortable room with one out of three exclusive benefits of your choice per night stay. You can opt for a half of traditional Beijing-style duck at Beijing Kitchen, business lunch set for two at Lobby Lounge, or evening cocktails for two at Grand Club. Guests can also indulge in a plethora of privileges, including MOP $800 hotel credits per night, along with 20% off for dining and Isala Spa. If you upgrade to the next suite category, you can also enjoy early check-in and late check-out. Hotel credits can be used for food, beverage, and spa, including mezza9 Macau, Beijing Kitchen, and Lobby Lounge for scrumptious gourmet treats. The "Flourishing Spring Package" is priced from MOP $1,199. Book by and stay through April 29 just enter the special offer code "spring" for booking.
Grand Hyatt Macau City of Dreams, Estrada do Istmo, Cotai, +853 8868 1908, www.macau.grandhyatt.com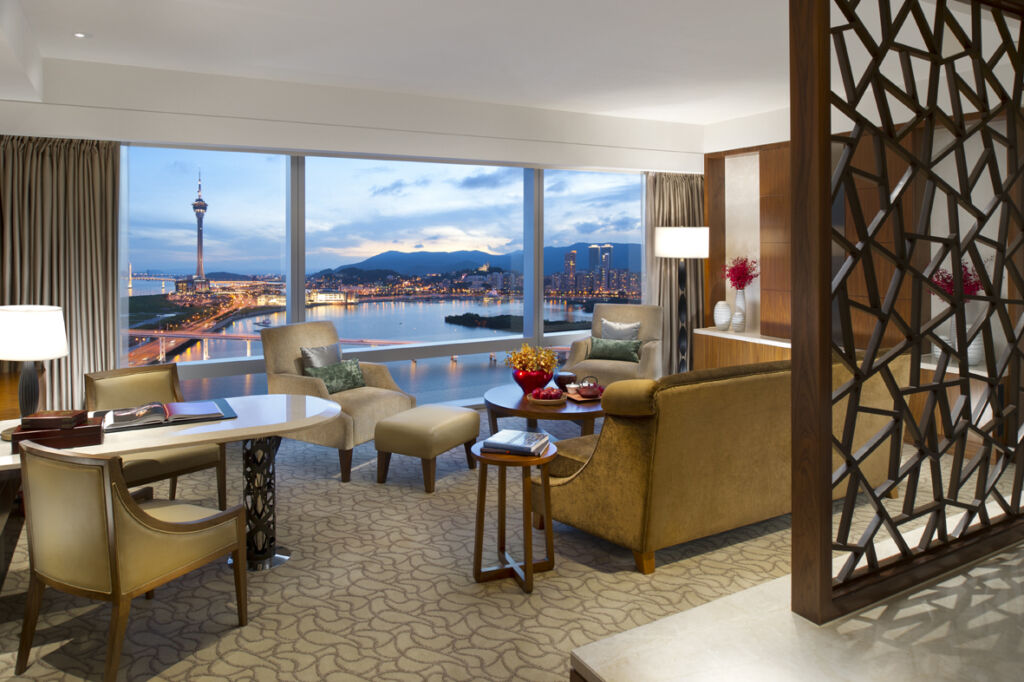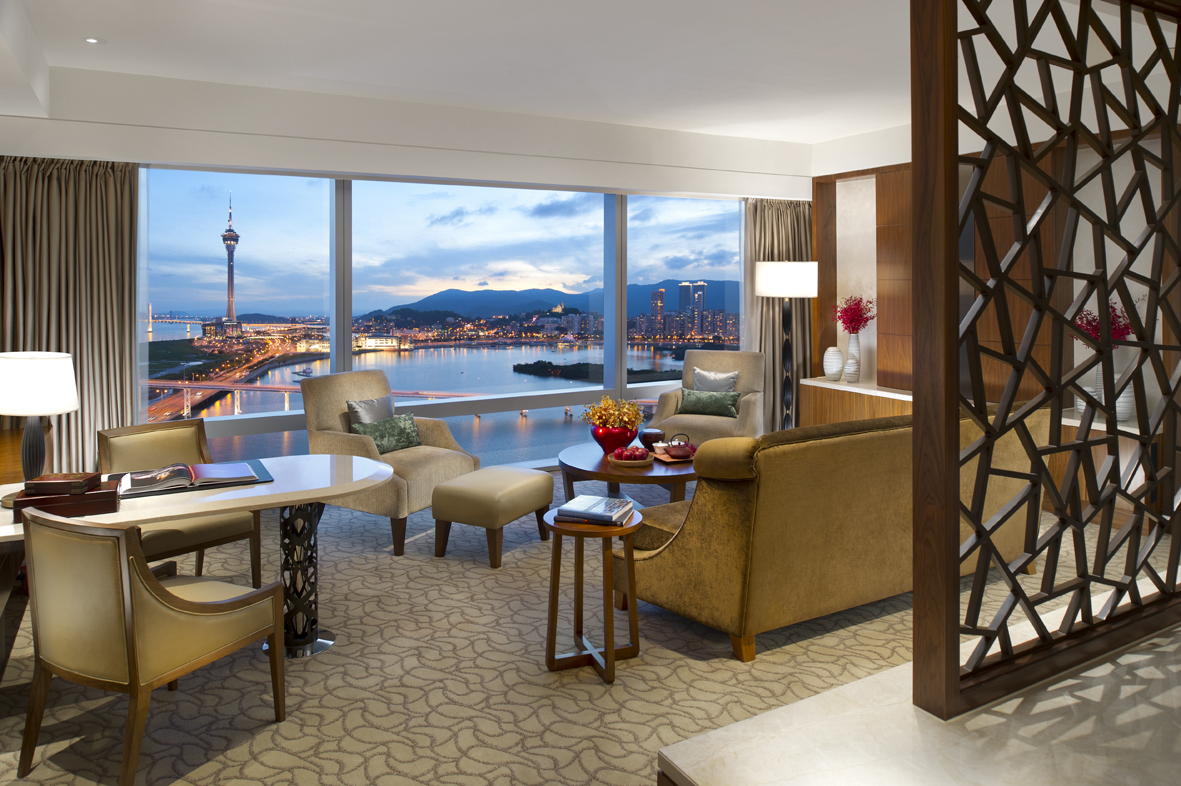 MANDARIN ORIENTAL, MACAU
A wonderful suite awaits at Mandarin Oriental, Macau and it's the perfect treat for yourself and your significant other this Easter weekend. Get ready to be pampered through a series of amenities and food experiences at this property facing the waterfront, featuring unmissable views of the city. This suite accommodation includes breakfast buffet for two at Vida Rica Restaurant plus a daily dining credit of MOP $700 to fully enjoy lunch and dinner. The price starts from MOP $2,288 per room (per night). It's available from now until April 30, 2021. The price is subject to 10% service charge and 5% government tax.
Mandarin Oriental, Macau 945 Avenida Dr. Sun Yat Sen, NAPE, Macau, +853 8805 8888, www.mandarinoriental.com
Tags