Who doesn't love a great dining experience? It's even better when something exceeds your expectations! On this note, we show you which are the best food offers on this August's hottest tables. From unmissable deals at Mandarin Oriental, Macau, to a mojito masterclass and tastings, there's an array of things to try out. Read on and find out more about these amazing places to eat in Macau this August and make your belly happy!
(See featured image above)
Mandarin Oriental, Macau has a series of fun and unique events for all to enjoy with friends and family! Besides food and drinks, there are special Thai yoga massages at their spa for deep relaxation and cocktails at Vida Rica Bar with live DJ set and an amazing sunset view. Check out their deals for this August, 2020 and be delighted by all the things they're offering!
The crispy piglet is a must-have at Vida Rica Restaurant this August! Sample Chef Marco De Boni's version of crispy suckling pig this summer and have a great meal around friends and family with an all-time favorite dish in Asia and around the world. Grab some cocktails while you're at it and experience the unique view from this venue overlooking both Taipa and Macau sides, as well as the bridge. There's also Cuban week: in celebration of International Rum Day, Vida Rica Bar invites you to try an array of rum-infused cocktails, accompanied by Cuban sandwiches that are also on the menu. Be ready to experience the real deal when it comes to this vibrant and colorful country, the creator of one of the most sought-after drinks in the world: rum. Have a spiced up meal with interesting combinations!
When: Crispy piglet – August 14–30, 2020
Cuban week – August 16–21, 2020
Where: Vida Rica Restaurant and Vida Rica Bar Mandarin Oriental, Macau, 945 Avenida Dr. Sun Yat Sen, NAPE, Macau
How much: Crispy piglet – Starting at MOP $1,088 for two persons
Cuban week – Food starts from MOP $68 per dish and drinks from MOP $108 each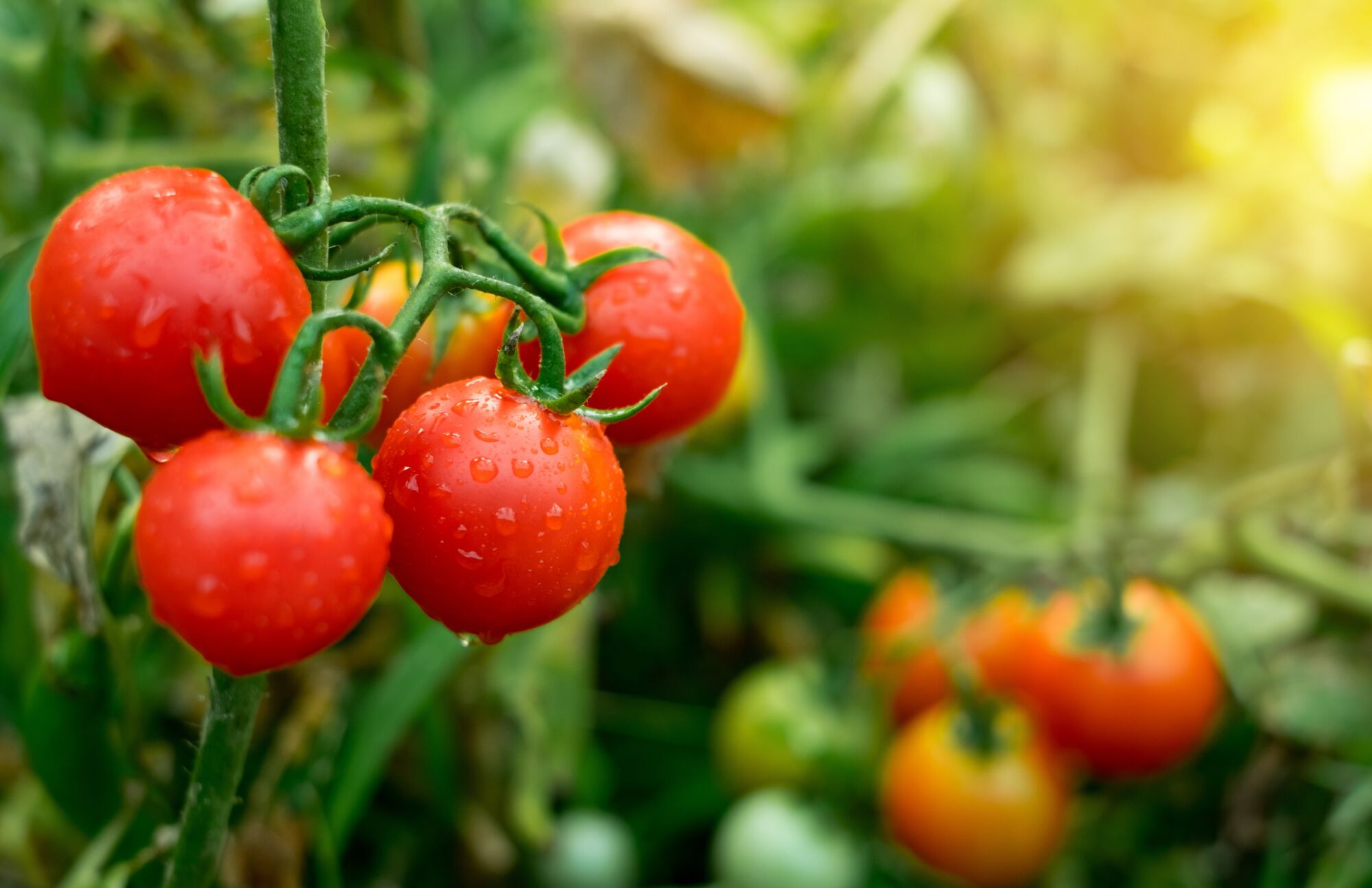 It's time to celebrate the season with a three-course set lunch featuring gourmet appetizers, signature main courses, and decadent desserts at The Manor! Their Let's Do Lunch in Summer set lunch is comprised of three dishes that can be chosen from an array of creations. It includes dishes such as strawberry and tomato gazpacho–with Sicilian red prawn and Greek capers–Hokkaido scallops, lobster bisque soup, Acquerello risotto, Spanish pork tenderloin, and much more!
The Manor offers a sumptuous, light, and yet very flavorsome lunch in a relaxing atmosphere, so be sure to enjoy Chef Michele Dell'Aquila's creations at this restaurant. Carefully prepared according to the seasons and with the best ingredients, The Manor's team cares for guests by providing an amazing dining experience perfect for sharing with friends and loved ones.
When: June 26–August 31, 2020
Where: The Manor, First Floor, The St. Regis Macao, Cotai Strip, Estrada do Istmo, S/N, Cotai
How much: MOP $248 per person or MOP $358 per person (including choice of beef)
For more information, call The Manor at +853 2882 8898 or check their website

What are you planning to do with your summer weekends? Macau Fisherman's Wharf has the best happenings! Join them for the exciting Light Night Market at Macau Fisherman's Wharf and enjoy non-stop delicious food, beautiful handmade craft items, bouncy castle, and fun-packed games from over 80 booths. The Light Night Market is now ready for some fun family time so gather the gang and remember to come early!
When: Weekends, July 15–September 20, 2020
Where: Macau Fisherman's Wharf, Avenida da Amizade e Avenida Dr. Sun Yat-Sen, NAPE, Macau
How much: Free admission
For more information, check their Facebook page
The Manor at The St. Regis Macao, Cotai Strip presents the latest evolution of its renowned, ocean-inspired dining experience "Stories of the Sea – The Fifth Chapter", featuring an all-new six-course set menu crafted by new executive sous chef, Michele Dell'Aquila. Continuing the success of the previous iterations of the Stories of the Sea menus, Chef Michele has brought together the finest ingredients from the seas of the world with his extensive culinary expertise to indulge guests with a highly refined dining experience without peer in Macau.
Showcasing the finest seafood, including bluefin tuna, black Bouchot mussels from France, and "Glacier 51" toothfish, the signature dish of the fifth chapter of the Stories of the Sea is Kamchatka king crab and langoustine (sourced from Russia and Australia). Chef Michele serves the king crab as handmade fresh tortellini, filled with crab meat to highlight its sweet flavor and tender texture, and then accompanies it alongside a grilled langoustine garnished with lemongrass to impart a uniquely Asian-inspired citrus flavor.
When: 6:00pm–11:00pm, July 1–September 30, 2020
Where: The Manor, The St. Regis Macao, Cotai Strip, Estrada Do Istmo, S/N, Cotai
How much: MOP $788 per person, MOP $1,188 per person with wine pairing
For more information, visit their website and for reservations, call +853 2882 8898 or send an email to [email protected]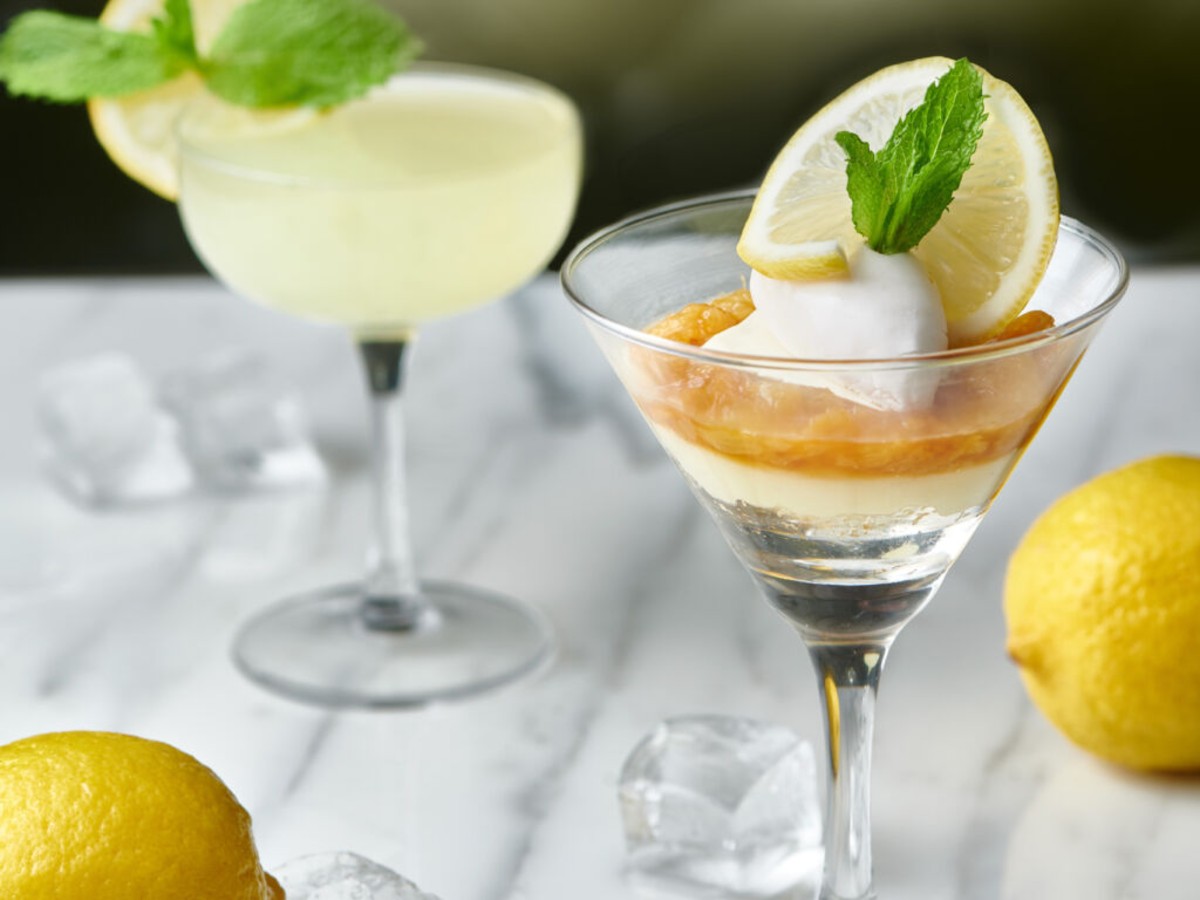 This summer, experience something truly extraordinary at The Ritz-Carlton, Macau with sensational gourmet delights, where a series of uniquely crafted summer sweets and lobster delight awaits. Featuring the seasonal fruits, The Ritz-Carlton Café pairs luscious desserts with summer refreshments that will excite your palate with the balance of refreshing flavor. A glass of virgin piña colada comes together with a scoop of homemade coconut ice cream with pineapple compote, transporting everyone's taste buds for a tropical vacation. It wouldn't be summer without stone fruits, the apricot yogurt parfait is creatively presented in popsicle shape, bring back childhood memories for summer vacations with a touch of elegance.
This summer, the well-received Duo Dining Experience at The Ritz-Carlton, Macau has been elevated to Summer Lobster Delights from now until August 31, 2020. Let the breathtaking views, exquisite lobster canapés, and Perrier-Jouët Grand Brut Champagne kick off the night with flair at The Ritz-Carlton Bar & Lounge on the 51st floor. Continue the dining extravaganza by an indulgent four-course lobster menu at The Ritz-Carlton Café, including lobster bisque as a starter and spicy seafood pasta with lobster or filet mignon with lobster as the main course. Complete the oceanic gastro journey with baked Alaska flambé.
When: Now till August 31, 2020
Where: The Ritz-Carlton Bar & Lounge and The Ritz-Carlton Café, The Ritz-Carlton, Macau, Galaxy Macau, Estrada da Baía de Nossa Senhora da Esperança, Cotai
For more information and reservations, call +853 8886 6868

Starting from July 25, Anytime, located in the heart of MGM Cotai, is presenting the new "Sugar Crush" dessert buffet on weekends for all afternoon tea guests with a sweet tooth. Find your favorite flavors from our bountiful dessert trolley, or lay back with surprises with a free flow of sweet delights fresh from the oven. Meanwhile, from August 8 onward, foodies seeking a broader spectrum of tastes will be elated at the "MGM Culinary Tour", where guests will be taken on a food crawl under one roof to sample scrumptious dishes from our signature restaurants.
When: Sugar Crush – Weekends, starting on July 25, 2020
MGM Culinary Tour – Weekends, starting on August 8, 2020 onwards
Where: Anytime and different restaurants, MGM Cotai, Avenida da Nave Desportiva, Cotai
How much: Sugar Crush – MOP $238 per person (two-hour free flow dessert at Anytime)
MGM Culinary Tour – MOP $1,688 per person (private and guided six-course cuisine journey at different MGM Cotai outlets). *Limited seats available, full payment is required 48 hours prior to booking

City of Dreams is celebrating one of the most refreshing drinks for summer: mojito! This August only, they're organizing a series of activities and events catering to this iced cocktail, which includes masterclasses and incredible promotions for all to enjoy while sipping a mojito and making the most of this summer month in Macau. Their one-time-only masterclass on how to do a perfect mojito takes place at lavish and classy Voyages restaurant. It includes the introduction of mojito, demonstration, guests' hands-on experience, and finally, the tasting (including food pairing with the mojito). Be sure to get this one for you and your friends, making the most of it and learning how to impress everyone at other friends' gatherings!
Craving that poolside afternoon, but with cocktails and finger food to accompany you? Well, then head to the Wave Outdoor Pool and upon purchasing the pool access, enjoy two glasses of mojito cocktails at a special price of MOP $60. This is great for those looking to refresh themselves while taking a dip in the water.
Do you fancy some tapas? Here's the perfect summer promotion for you then! From now until the end of August, 2020, enjoy fabulous deals with a free mojito per MOP $200 on T for Tapas, SOHO's Spanish-inspired restaurant. A maximum of five glasses can be redeemed for one transaction, so be sure to take some friends to share this incredible summer promo!
When: August 1–31, 2020
Where: Voyages by Alain Ducasse, level 3, Morpheus Hotel, City of Dreams, Estrada do Istmo, Cotai, Wave Outdoor Pool, Level 3 The Countdown Hotel, City of Dreams, Estrada do Istmo, Cotai and T for Tapas, level 2, SOHO at City of Dreams, City of Dreams, Estrada do Istmo, Cotai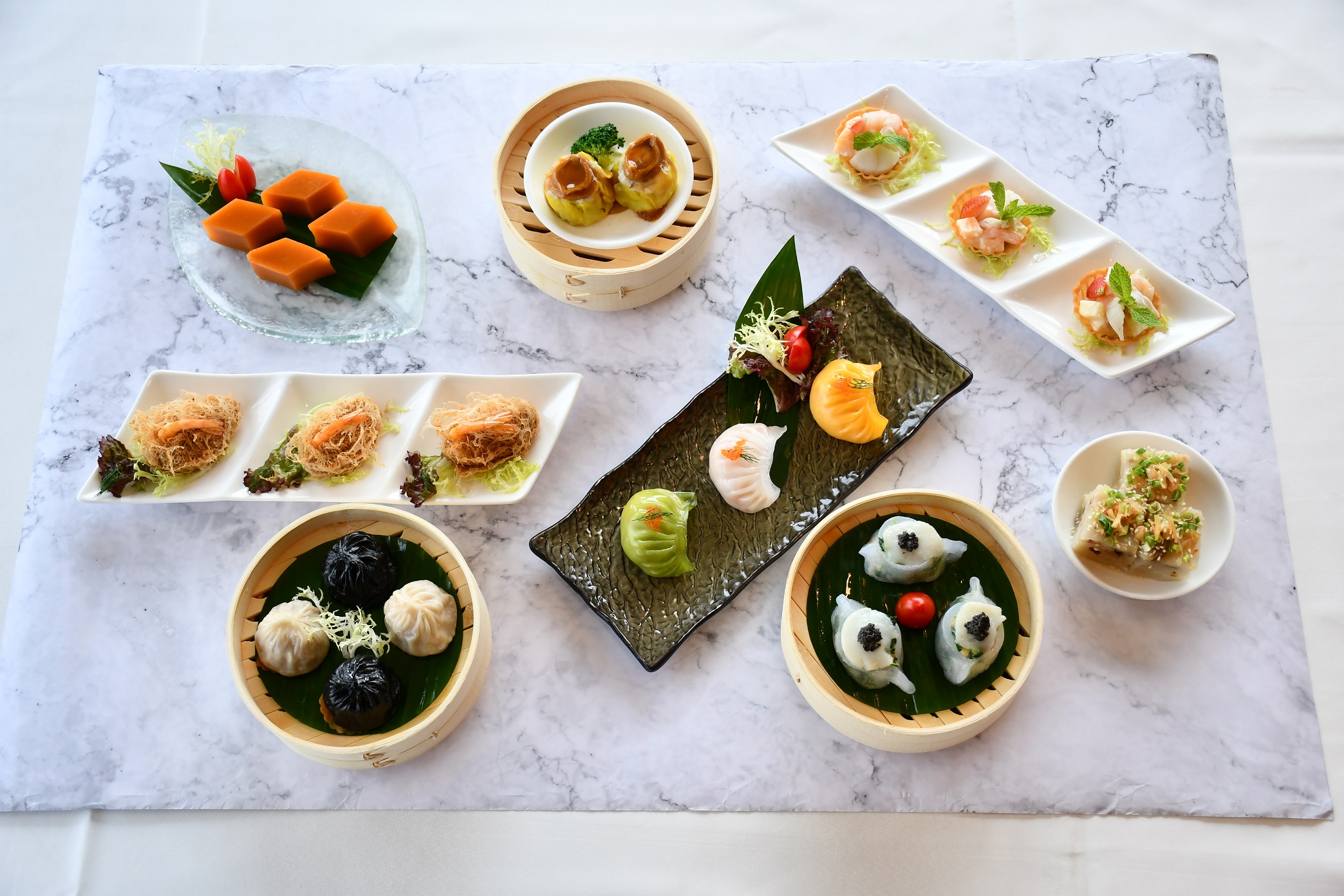 Summer at Grand Coloane Resort has just gotten even better with their "Hello Summer" campaign, a very cool thing to do these next few months. It comes just in time for this hot season enticing local residents with the best deal packages in town featuring rooms with kids' wellness programs and what's more summery than BBQ dinners!
If Macau residents want to stay cool this summer with some island fun, Grand Coloane Resort is the perfect destination. Friday Island seafood BBQ and Saturday night pork spit roast with free flow of beer and sangria are the special highlights amongst all. The ever-popular eat-until-you-have-enough dim sum lunch will be extended to July and August at only MOP $300 for two. What can't be missed is the MOP $400 Dip & Dunk pool pass with MOP $300 dining credits where guests can enjoy the new summer ice-cream and drink menu including mojito, yardie, and a variety of coffee.
When: Till August 31, 2020
Where: Café Panorama and Kwun Hoi Heen at Grand Coloane Resort, 1918 Estrada de Hac Sá, Coloane
How much: Friday Island Seafood BBQ at Café Panorama – MOP $298 per person
Summer Dinner Menu at Kwun Hoi Heen – MOP $688 for four people
Saturday Night Pork Spit Roast & Brews – MOP $250 per person
Dim Sum Till You Have Enough at Kwun Hoi Heen – MOP $300 per person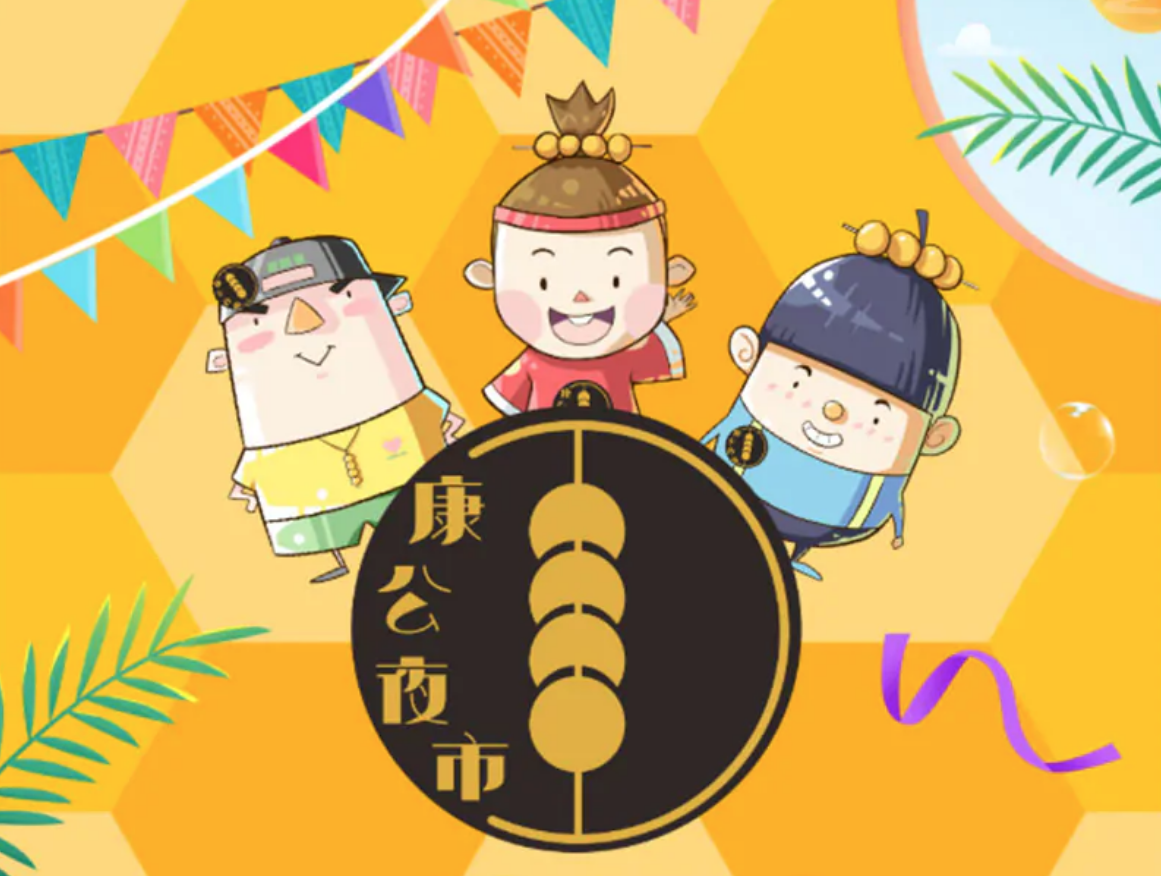 The Hong Kung Night Market–named after the ancient temple close by with the same name–has a wide range of booths, some selling a wide variety of local street food, cultural and creative items, and others providing family-friendly interactive games and diversely themed carnival games.
This August, the night market presents the 2020 Macau Lion Art and Wushu Inheritance Promotion Plan – Lion Dance Art and Wushu Appreciation Party, which recreates the scene of martial arts masters performing on the streets in the old days. What better way to experience a vintage Macau than spending a night at a street food and crafts market?
When: Night market – Weekends, 6:00pm–10:00pm, July 18–September 27, 2020
2020 Macau Lion Art and Wushu Inheritance Promotion Plan – 8:30pm–9:30pm, August 1, 8, 15 and 16, 2020
Where: Largo do Pagode do Bazar Square, Rua de Cinco de Outubro, Macau
How much: Free admission
For more information check here or the event's Facebook page
Tags