Macau is a great combination of contemporary architecture and heritage and this doesn't come as a surprise with its colorful history. In 2005, the Historic Centre of Macao was inscribed on the UNESCO World Heritage List, making it the 31st designated World Heritage site in China. There are so many places to discover within the Historic Centre of Macao and here are a few of our top picks!
(See featured image above)
Although a bit overrated since only the church façade is left, the Ruins of St. Paul's is still an undeniable piece of Macau history. In 1835, the church burned down in a huge fire and left only the front intact. The ruins are now one of the city's most renowned monuments appearing in several local brands and recognized internationally.
Tip: If you are looking for a unique photograph, head half-way up Mount Fortress and snap some shots towards the ruins. From that angle, one can see right through the façade and it's hollowness make a good composition for any photo.
Ruins of St.Paul's Company of Jesus Square, +853 6238 6441
Also read: Fascinating Facts About The Ruins Of St Paul's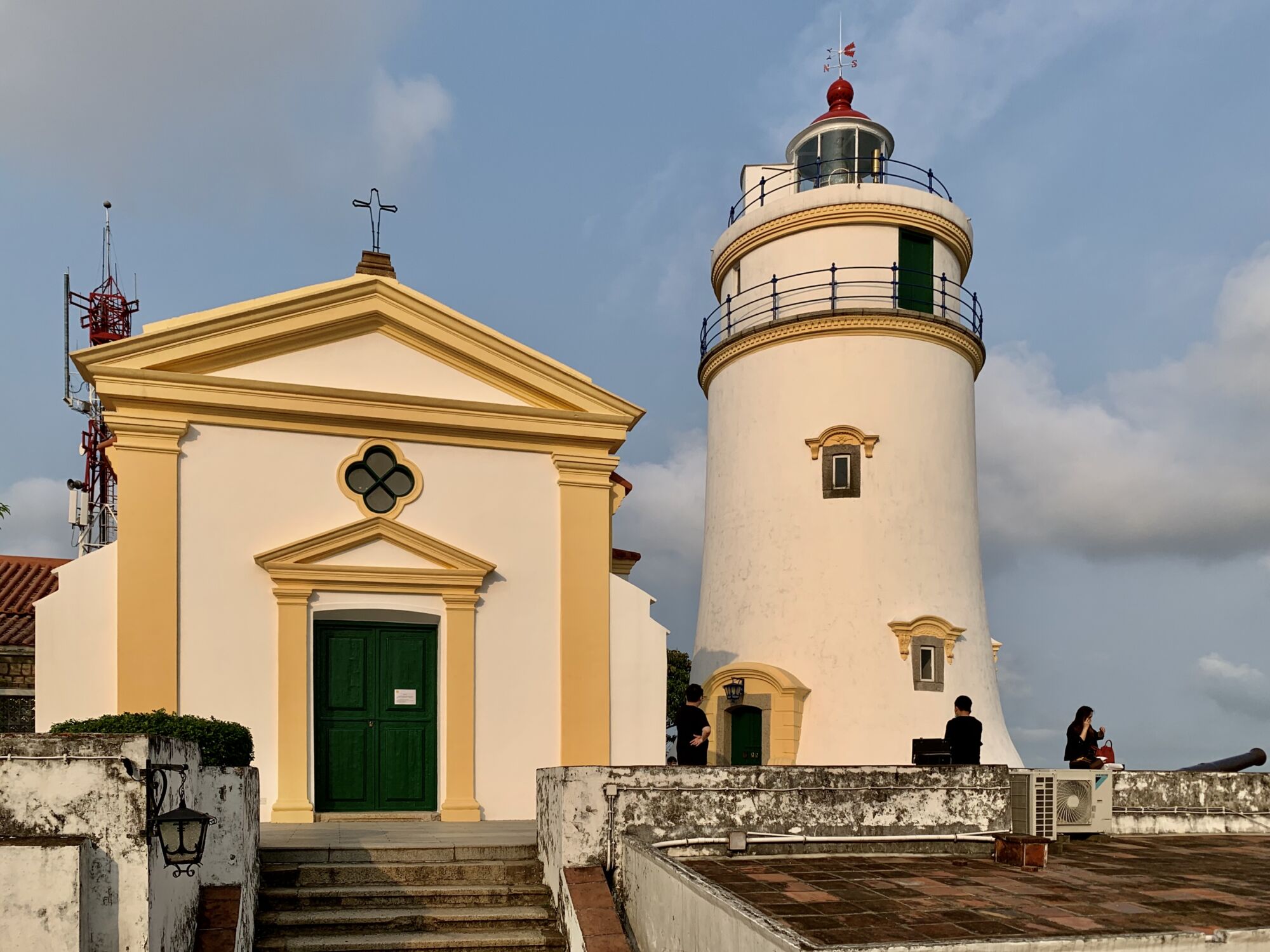 Built in between 1622 and 1638, inside the fortress stands Guia Chapel, originally established by Clarist nuns. The chapel's elaborate frescoes depict both Western and Chinese themes. The frescoes display motifs of religious and mythological inspiration that perfectly reflect Macau's multicultural history.
The Lighthouse is also one of Macau's best spots to take amazing panoramic photographs of the city. Catch your breath, because you are in for quite a climb but the outcome will be worth it.
Guia Fortress and Lighthouse Rampa da Guia, Macau, +853 2859 5481, macaotourism.gov.mo/guia
Also read: Guia Hill: An Urban UNESCO Heritage Spot & Hiking Haven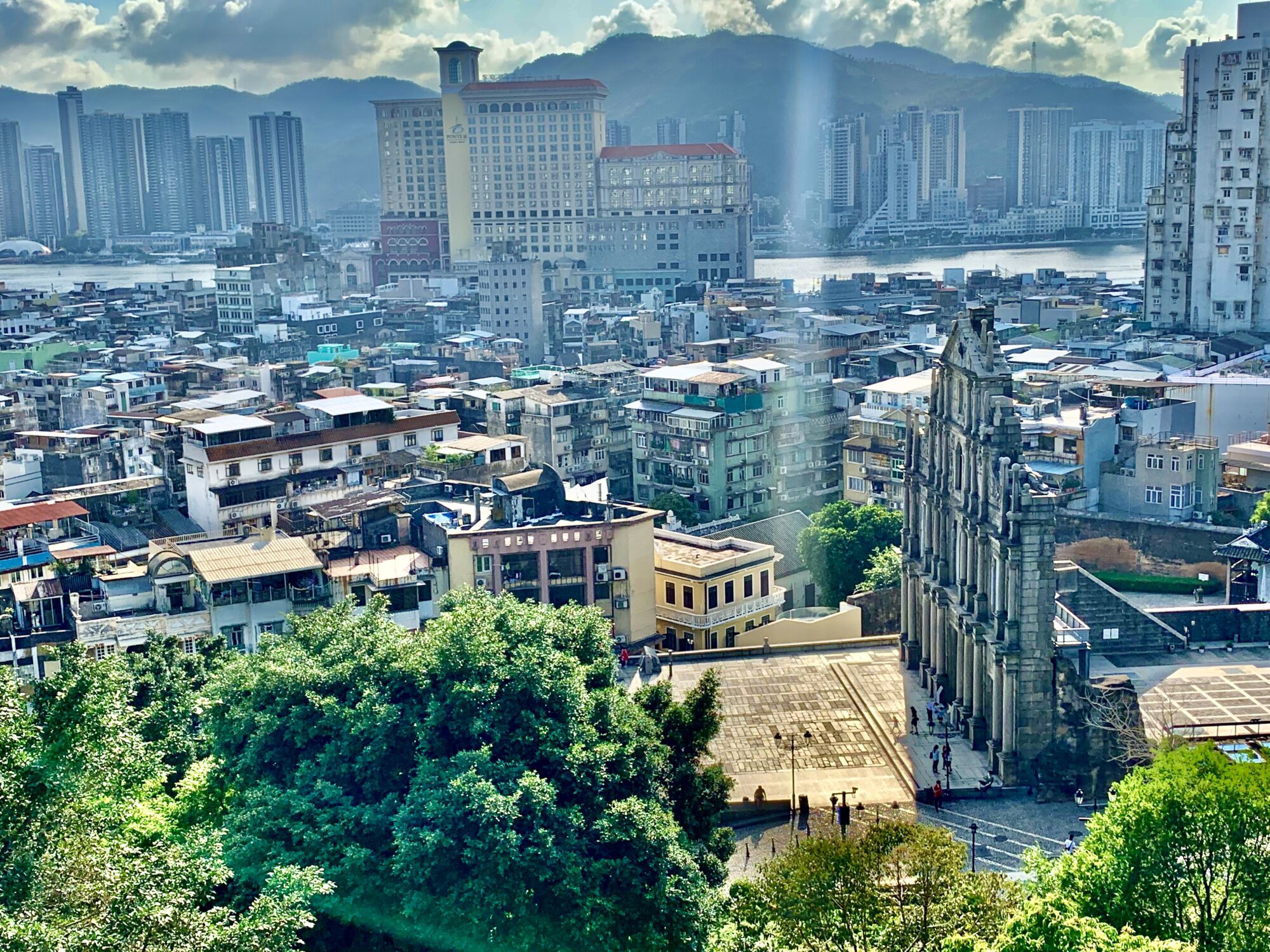 This is a must if you are in the city center, especially if you're close to the Ruins of St. Paul's. Mount Fortress is another place to take great pictures of the city due to its elevated location. Mount Fortress has a 360º view of Macau because of its original function of guarding and defending the city. The view spans the Inner and Outer Harbours, older neighborhoods such as Patane and also the city center. Additionally, Macao Museum is on-site too so do visit if you are interested in knowing more about the city's history.
Mount Fortress Rua do Monte, Macau, +853 2835 7911, www.culturalheritage.mo
Also read: Macau's Mount Fortress: The Vatican of the East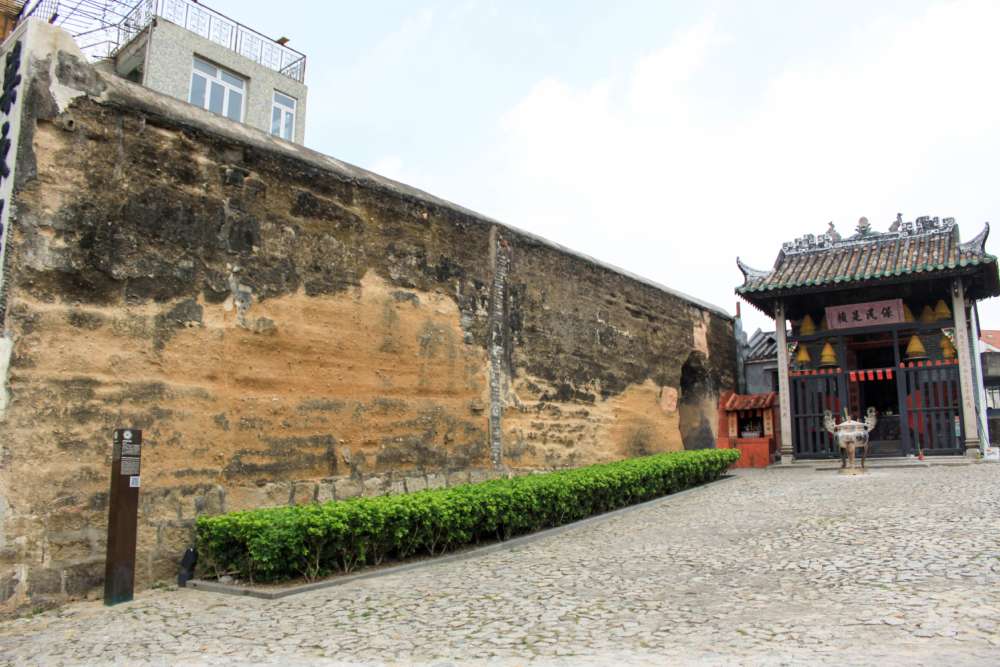 Close to Na Tcha Temple, this area has the last section of the old city walls and is one of the oldest pieces of history of Macau. The old city walls are actually ruins of the old city wall between the Ruins of St. Paul's and Na Tcha Temple.
In 2005, the existing section was inscribed into the World Heritage List as it forms part of the Historic Centre of Macao. An arched door can be found in this section of the old city walls right beside the Na Tcha Temple and the Ruins of St. Paul's.
Section of the Old City Walls 5 Pátio de Espinho, Macau, +853 8399 6699, www.mh.mo/en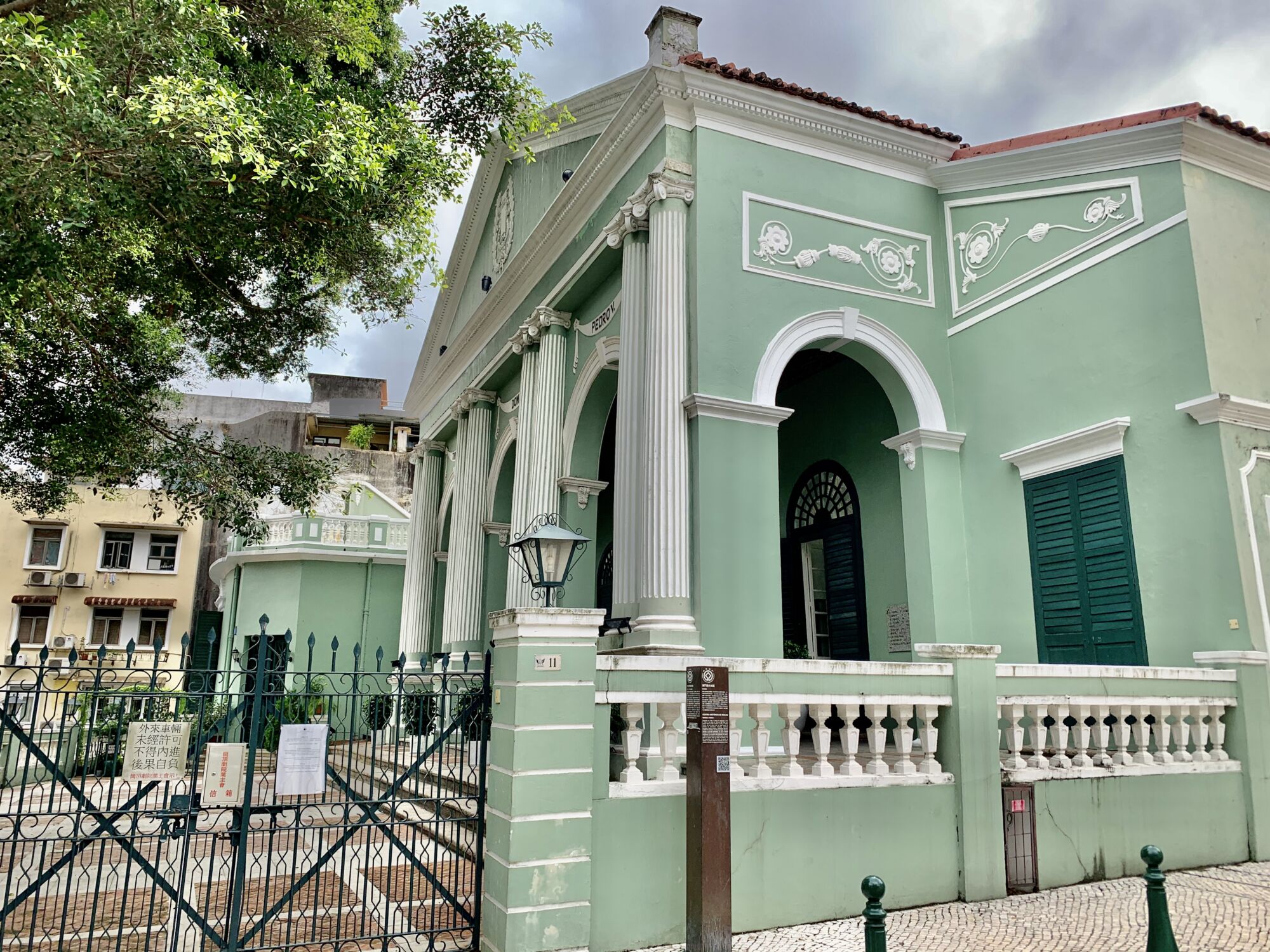 Dom Pedro V Theatre features gold and renaissance decor, transporting its visitors to centuries past. Its antiquity is tangible, where just the smell of bygone days jogs the imagination of performances done once upon a time.
It is one of the first Western-style theatres in China and was used as a refugee shelter during the second world war. It was built in 1860 with a seating capacity of 300. The theater has survived as a highly significant cultural landmark in the context of the local Macanese community. It remains a venue for important public events and celebrations.
Dom Pedro V Theatre Largo De Santo Agostinho, Macau, +853 2893 9646, www.wh.mo
Also read: Dom Pedro V Theatre: China's First Western Theater
Also read: Vintage Macau: Explore Macau's Buildings of the Past
Also read: A Guide to St. Augustine's Square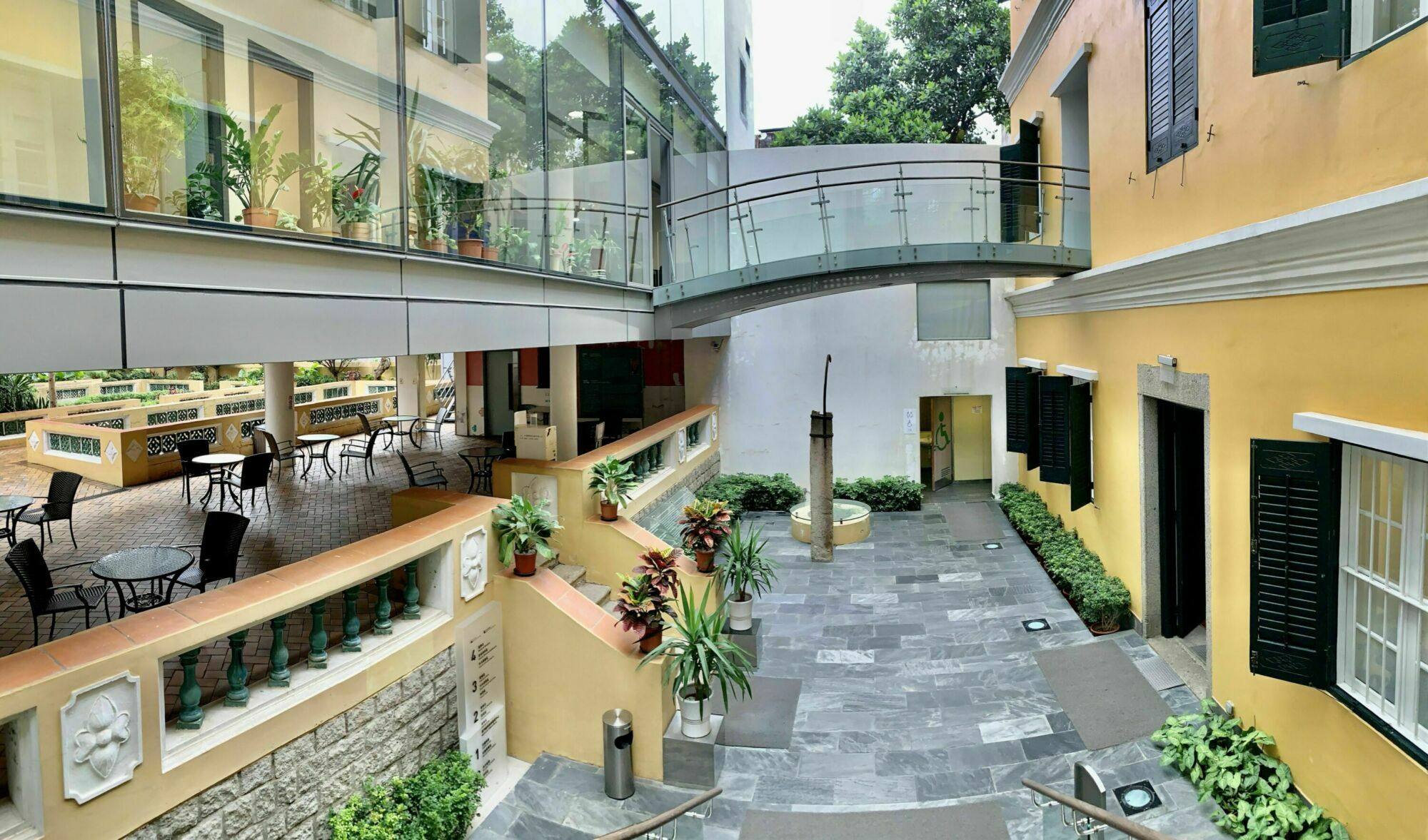 Built before 1894, the mansion was originally the residence of Dona Carolina Cunha. In 1918, it was bought by Hong Kong businessman, Sir Robert Ho Tung and he lived there from 1941 to 1945. When he died in 1956 he willed the property to the government, with the intention that it become a library.
The place was then revamped and is now Macau's biggest library, featuring an amazing combination of heritage and contemporary architecture. Climb up the glass stairs to the second floor and you'll find a fountain and the indoor garden dating back to the 19th century. This is not only an amazing UNESCO site, but also a great place to study, work, or just relax. Contrasting its 19th-century architecture, there is free WiFi available and free books to read on-site.
Sir Robert Ho Tung Library 3 Largo De Santo Agostinho, Macau, +853 2837 7117, www.library.gov.mo/hotung
The Old Protestant Cemetery is in the historic district of old Macau with a small, white chapel on its grounds. The cemetery itself lies below with the graves being the final resting places of individuals from many countries.
For those with a fascination for the morbid, the cemetery has graves that date back to the late 18th century. Here, you can find the graves of important figures of history, including Robert Morrison, the first Protestant missionary in China. It is also the last resting place of the artist George Chinnery who has painted Macau landscapes both in oils and in watercolors. There are also other foreign writers, researchers, and artists buried in this cemetery.
Old Protestant Cemetery 17–29 Praça De Luís De Camões, Macau
Also read: Macau Old Protestant Cemetery: Where Great Minds Rest
Tags
Related Posts