Macau has been recognized by UNESCO for its 400-year-old Macanese culinary legacy and emerging status as one of Asia's leading culinary destinations. With its varied offerings of global cuisines, it is no surprise that foodies flock here to go on a gastronomic journey. However, to properly explore a city so rich with culture and history is to taste its local food. Thus, go on a delicious tour of the region with these 10 must-try dishes in Macau!
Also read: Eat Like a Local: Ultimate Macanese Must-Try Dishes
Also read: The History of Macanese Cuisine in Macau
Also read: Best Places for Macanese Food in Macau
Minchi
(See featured image above. Minchi from A Vencedora)
Minchi is the ultimate local Macau food. It's basically a mix of minced beef, soy sauce, sugar and spices with a dish of steamed rice and fried potato cubes on the side. The name originated from the English expression "to mince" (the meat) and probably came over from Hong Kong locals. The dish became quite popular, especially among youngsters. In fact, the Confraria de Gastronomia Macaense (The Macanese Gastronomy Brotherhood) has 17 official recipes for minchi, which are all amazing! A Vencedora, Belos Tempos, APOMAC and Esplanada great places to start.
Also read: Great Places to Eat Minchi in Macau
A Vencedora 264 Rua Do Campo, Macau, +853 2835 5460
APOMAC GF 49B Avenida de Sidónio Pais, China Plaza Building, Macau, +853 2852 4325, www.apomac.net
Belos Tempos 10 Rua da Felicidade, Macau, +853 2893 8670, www.facebook.com/belostempos
Café Esplanada Wynn Macau, Rua Cidade de Sintra, Macau, +853 8986 3663, www.wynnmacau.com
Dim Sum
Dim Sum is a Cantonese style brunch generally served from early morning to lunchtime. This is also one of the best things about being in Asia, especially if you enjoy Chinese food. With its origins in the South of China (Guangdong, Guangxi, Hong Kong and Macau), the elements of this cuisine are exquisite in their making. With dishes steaming in bamboo baskets, there's savory bits like xiao long bao (in picture above), siu mai (dumpling stuffed with minced pork and shrimp), chicken feet in black bean sauce and sweet offerings like custard buns too. There are also tasty deep fried options along with Chinese pastries to have with a hot cup of tea. Ideally, check out dim sum at The Plaza Restaurant, Noble House Restaurant and, for later hours, maybe head to Tim Ho Wan or Zhen Dim Sum.
Also read: Great Places in Macau for Yum Cha
The Plaza Restaurant 2/F, 35-51B, Rua de Nagasaki, Edf. Xin Hua, Macau, +853 2870 6623, www.grandplaza.com.mo
Noble House Restaurant Rua de Luís Gonzaga Gomes, No 564, Edf. Hung On Torre, R/C, Macau, +853 2836 1888/+853 283 61801, www.facebook.com/noblehousemacao
Tim Ho Wan A-1006 Broadway Food Street, Broadway Macau, Avenida Marginal Flor de Lótus, Cotai, +853 2884 4658, www.galaxymacau.com
Zhen Dim Sum 807 Avenida da Praia Grande, Macau, +853 2892 0299, www.facebook.com/zhendimsum, www.zhends.com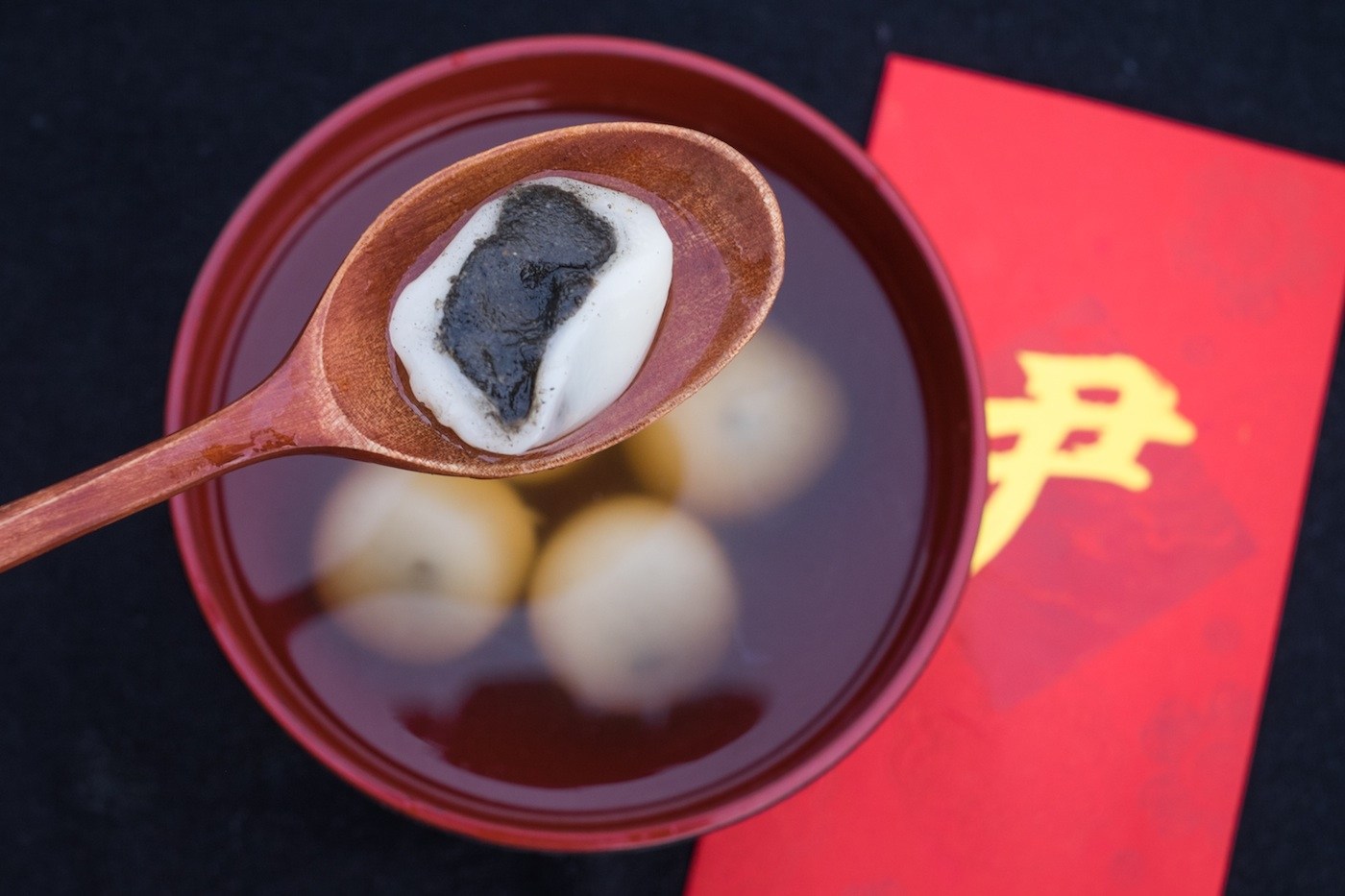 Glutinous Rice Balls with filling (汤圆)
This is a leading Chinese dessert known as "tang yuan" or "tong yuen" in Chinese. It's basically soft, slightly chewy balls with a filling that is usually black sesame, but can also be peanut or red bean. Some places serve them with a sweet watery broth, others with a thick soup, and most commonly, it's usually  paired with a fiery ginger soup. There are several shops selling these, but Noodle and Congee, in Grand Lisboa Hotel serves some of the best!
RTC – Noodle & Congee 2/F Hotel Lisboa, 2-4 Avenida De Lisboa, Macau, +853 8803 7755, www.grandlisboahotels.com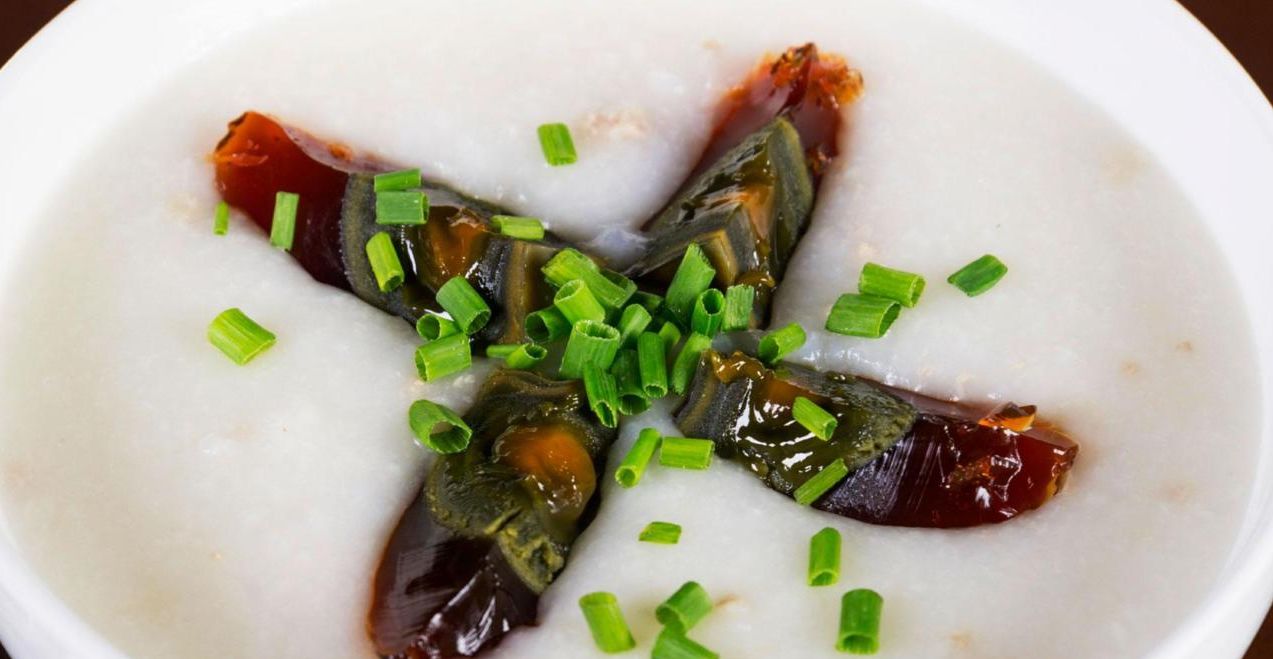 Century Egg in Pork Congee (皮蛋瘦肉粥)
These eggs are not actually 100-years-old as its English name would suggest! They are actually just preserved in a special way. While some might find the black and translucent look off-putting and the strong taste a little strange, it is actually very flavorsome and healthy. It's best when added to pork congee (Chinese-style rice porridge), a famous combination that is best eaten on a cold day, with a dash of soy sauce and sesame oil. Century eggs can be served as a starter or as a side dish for noodles and some other dishes too. A great spot to try this delicacy is also Noodle and Congee. If you are looking for a more budget-friendly solution, check out a branch of Chu Kei; cheap and delicious every time!
Also read: Best Places for Congee in Macau
RTC – Noodle & Congee 2/F Hotel Lisboa, 2-4 Avenida De Lisboa, Macau, +853 8803 7755, www.grandlisboahotels.com
Estabelecimento de Comidas Chu Kei 117 Rua dos Mercadores, Macau, +853 2857 4262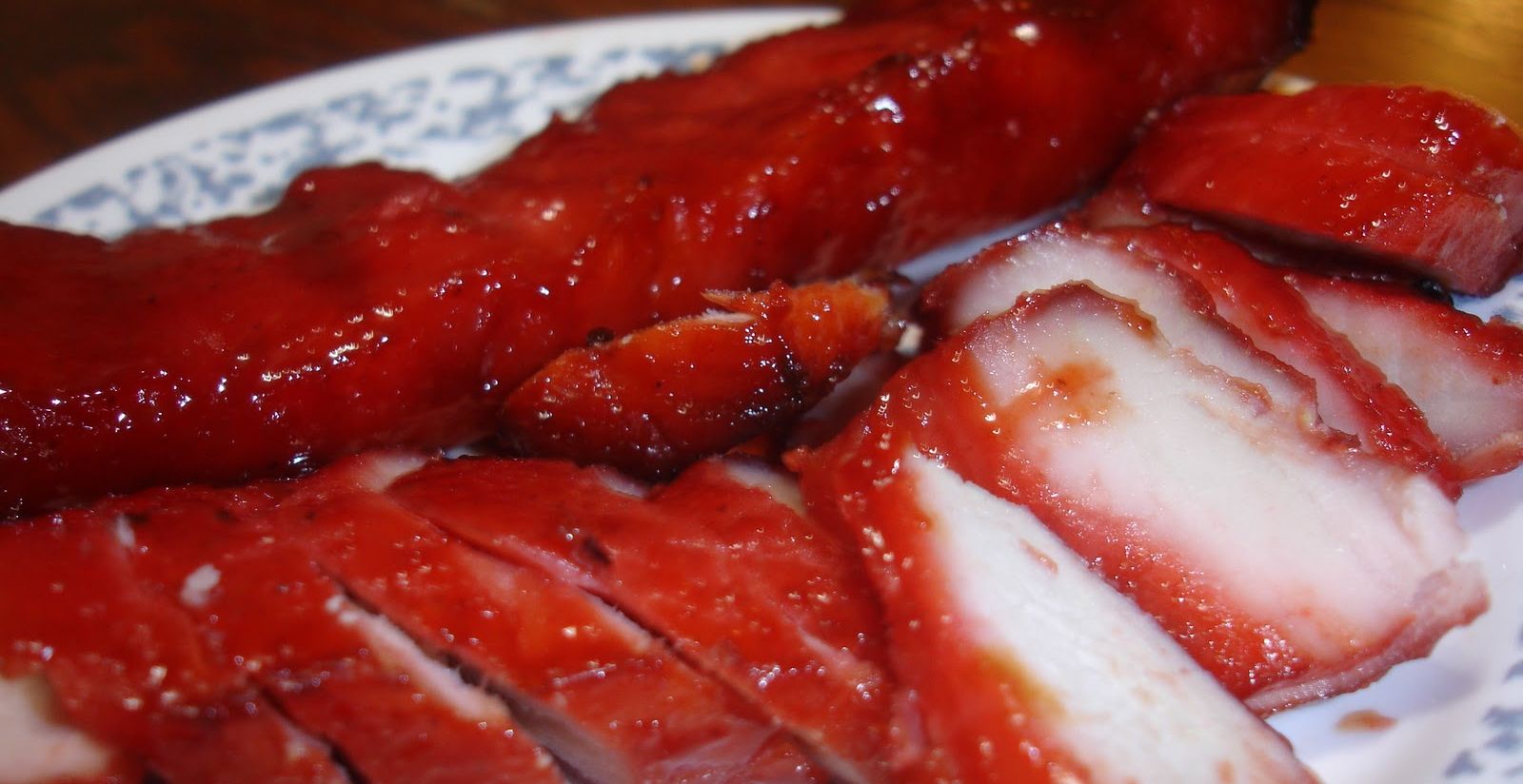 BBQ Pork (叉燒)
BBQ pork of "char siu" is a dish that's well-loved. These tasty barbecued pork slices maintain the texture of the meat with a hint of honey on the surface that's sometimes a little caramelized. Usually served with steamed rice (char siu fan), it's quite a common dish, and there are several other restaurants in town serving this, along with other variations of meats, such as roasted duck, black soy chicken or roasted pork belly. There is an array of options on where to try this delicious dish. We recommend Chan Kong Kei (close to BCM's headquarters), Portas do Sol, Noodle and Congee, and Wa Fong (Taipa side). Grand Lisboa's Noodle & Congee, Chan Kong Kei and Wa Fong serves this until late.
Also read: 8 Food Joints For Late Night Dining in Macau
Also read: Macau's Best Cheap Eats
Chan Kong Kei 19 Rua Do Dr. Pedro José Lobo, Macau, +853 2831 4116
Portas do Sol 2/F, East Wing, Lisboa Hotel, 2-4 Avenida de Lisboa, Macau, +853 8803 3100, hotelisboa.com/dining/portas-do-sol
RTC – Noodle & Congee 2F, Grand Lisboa, 2-4 Avenida de Lisboa, Macau, +853 8803 7755, www.grandlisboahotels.com
Wa Fong 424 Avenida Dr. Sun Yat Sen, Taipa, +853 2883 2115 or +853 2883 7229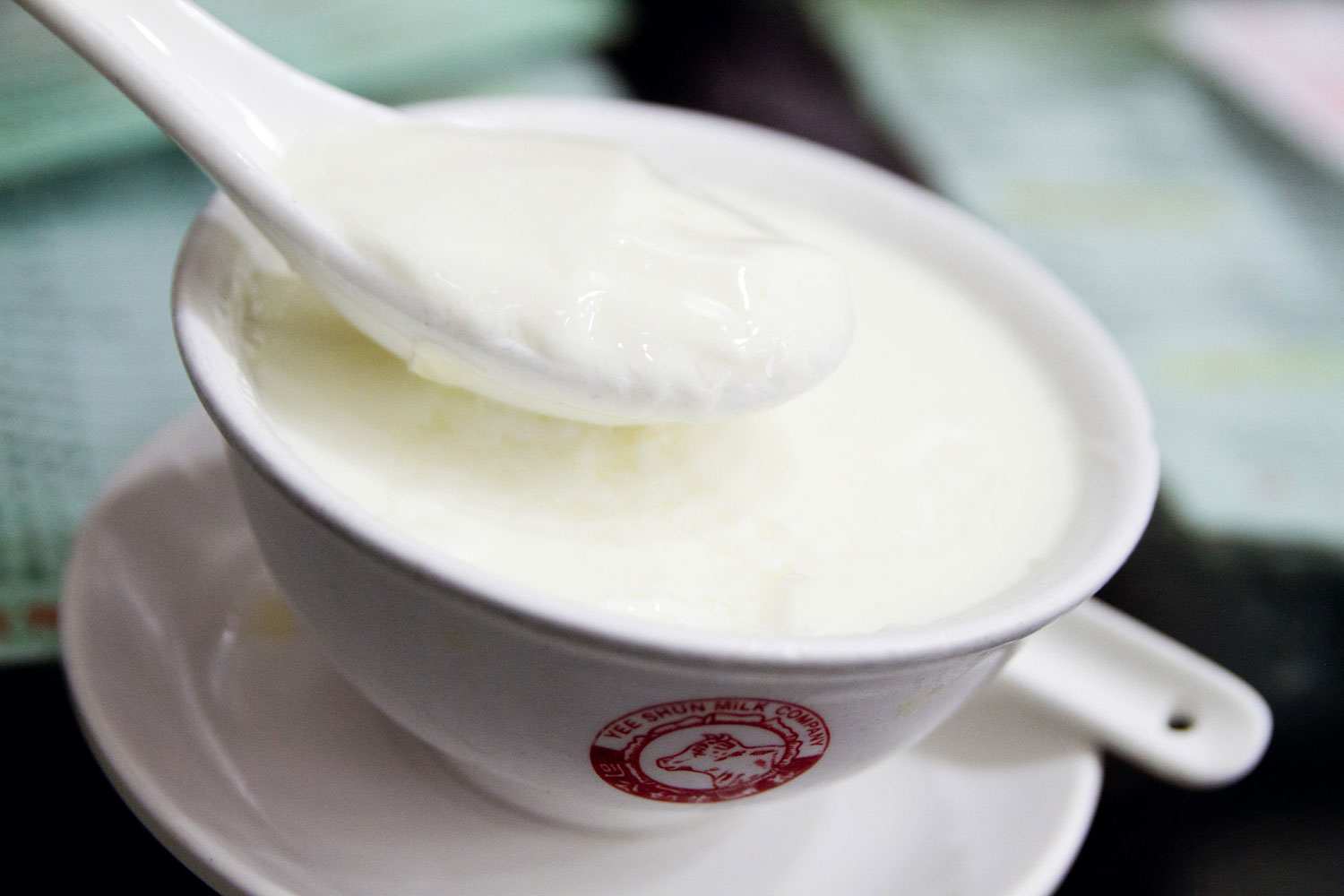 Steamed Milk Pudding 
Milk with cream might sound a little bit too decadent, but once you taste this famous dessert, you'll appreciate the silky smooth and creamy pudding. You can choose to have it warm or cold from the fridge and it's available at many places in Macau. The most famous steamed milk pudding is from Yee Shun Dairy Company, which also serve banana milkshakes and has scrumptious egg sandwiches as well. They have several branches all around.
Also read: Traditional Macau Snacks You Didn't Know About
Leitaria I Son – Yee Shun Milk Company 381 Avenida de Almeida Ribeiro, Macau, +853 2837 3104
705 Market Street, Level 3, Shoppes at The Venetian Macao, The Venetian Macao Hotel, Estrada da Baía da Nossa Senhora da Esperança, Cotai, +853 2882 8791, www.venetianmacao.com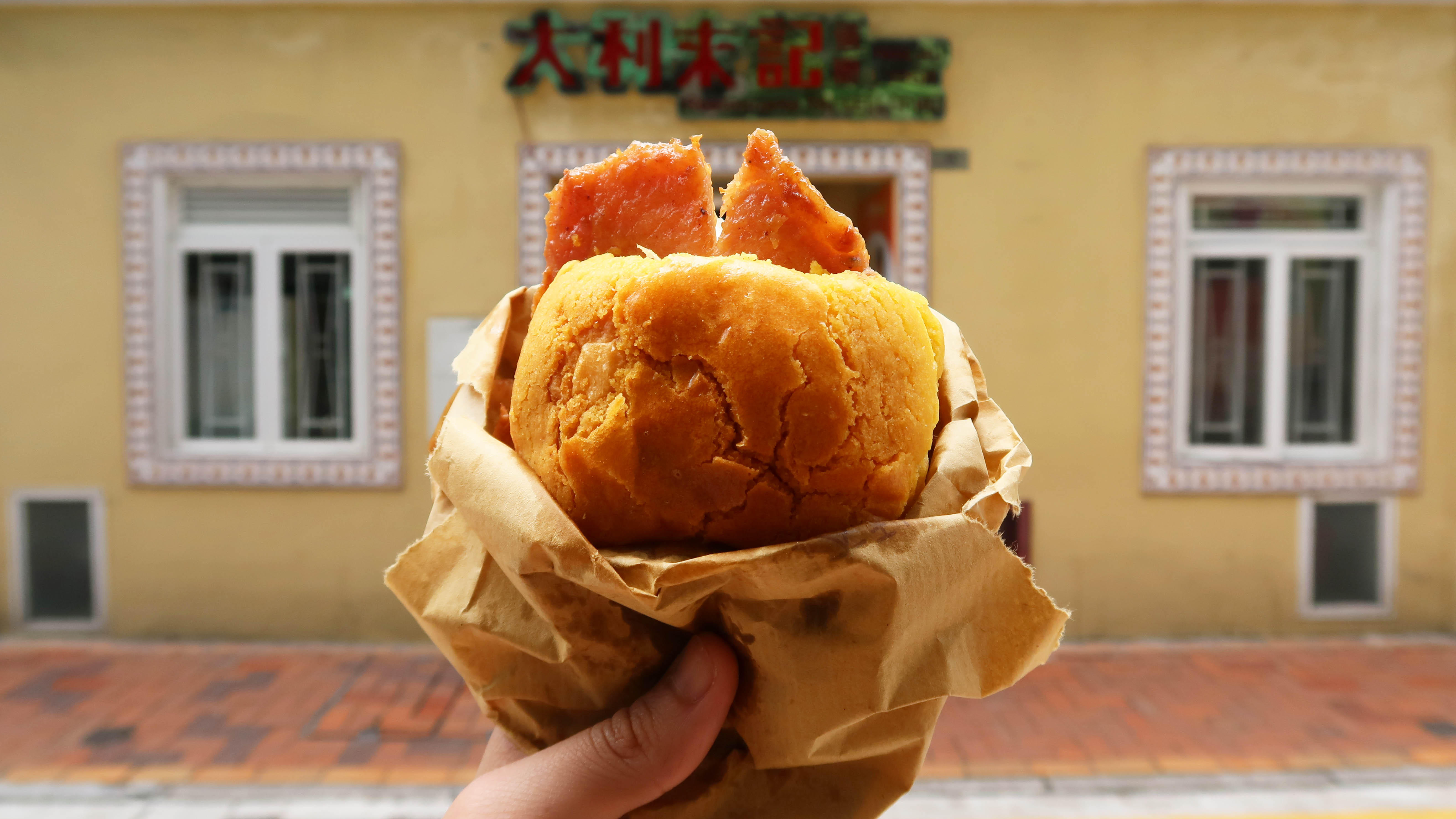 Pork Chop Bun (猪排包)
Known as "Chu Pa Bao", this is one of Macau's most famous delicacies which can be found in several places around the city. As with any other kinds of food, some shops do it better than others. Simply made with fresh bread and a slab of fried pork chop, this can be eaten at lunch, as a snack or dinner. Basically, anytime is a good time to try one of these! Check our favorite places for a pork chop bun. Tai Lai Loi Kei and Hac Sa Beach's BBQ stalls are a must.
Also read: Where to Find the Juiciest Pork Chop Bun in Macau
Also read: Best Breakfast Spots in Macau to Eat Like a Local
Tai Lei Loi Kei 35 Rua Correia da Silva, Taipa Village, +853 2882 7150, www.taipavillagemacau.com/directory/cafe-dai-lei-loi-kei
Hac Sa Beach Estrada de Hac Sá, Coloane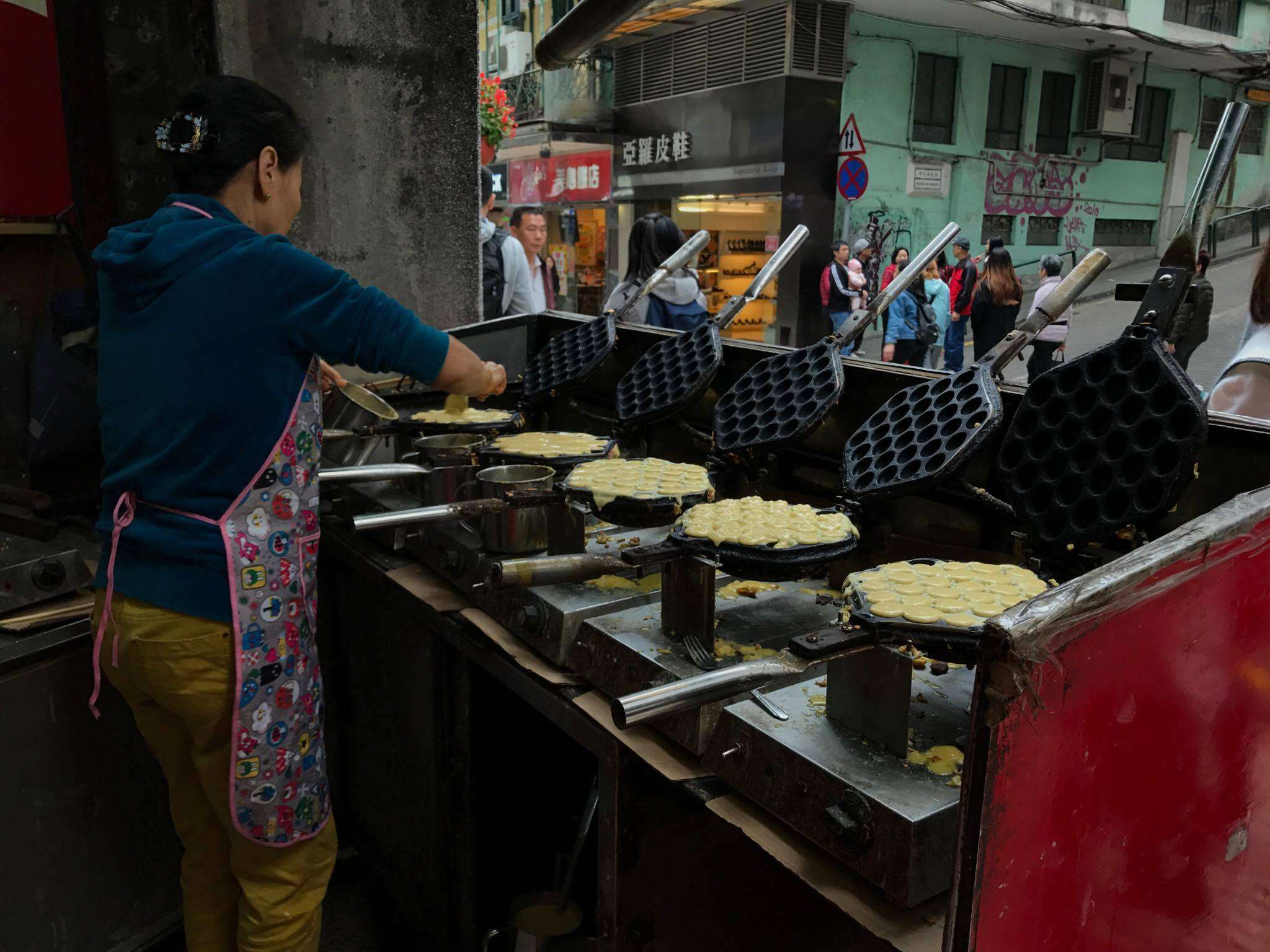 Peanut Butter and Condensed Milk Waffle
Strangely enough, peanut butter appears in Cantonese food, including in Macau. Here, street stalls serve waffles with peanut butter, topped with condensed milk. Make sure to leave some belly space to have a bite of these, because they are the perfect snack, especially when warm and fresh right out of the waffle maker! There are quite a few spots in Macau selling these famous waffles and best yet, they're super affordable too. Our favorite waffles are from Hing Yi Waffle Stall.
Also read: Best Waffle Spots in Macau
Also read: Street Snacks in the Red Market & Horta e Costa Area
Hing Yi Waffle Stall 1-9 Pátio das Flores, Macau,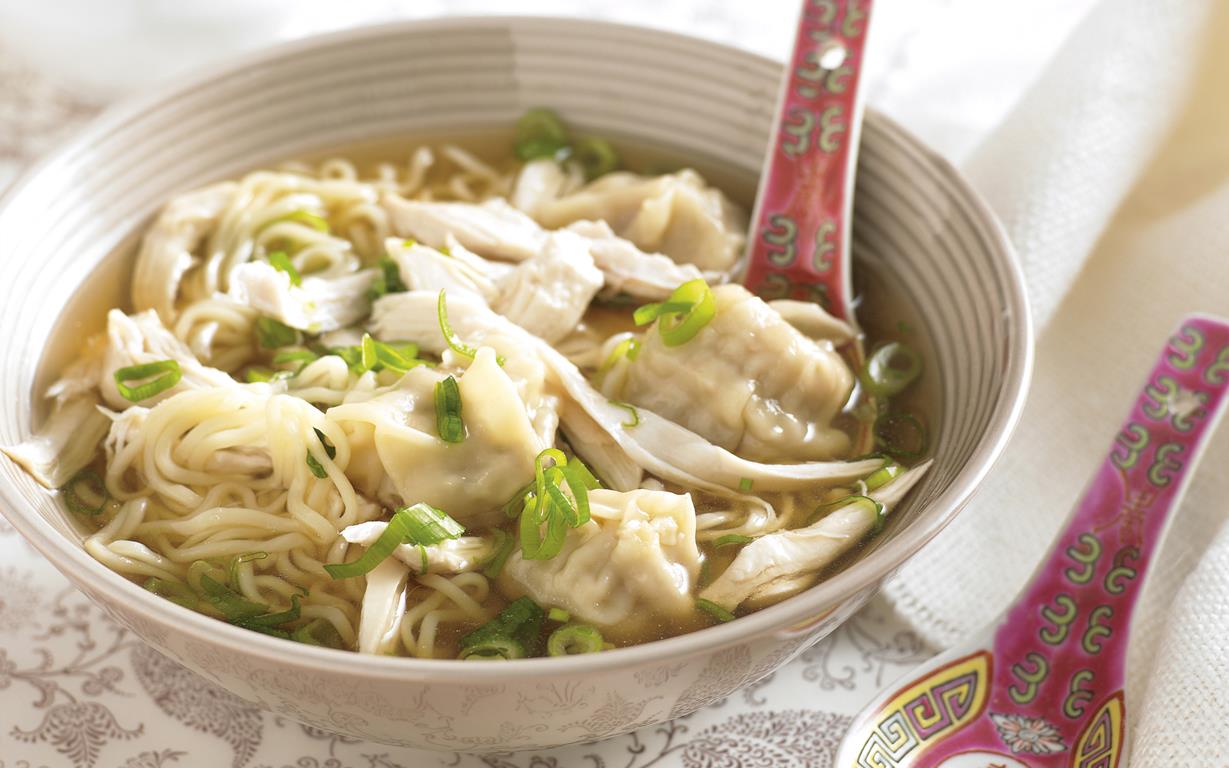 Wonton Noodle Soup
A typical dish from the Canton area, wonton noodle soup consists of small boiled shrimp dumplings, thin egg noodles and a hot, savory vegetable broth. Perfect as a winter nightcap, a quick lunch or an afternoon bite, wonton noodle soup is always the best choice. Easy to eat, it's difficult to find a place where this dish is mediocre because it's so simple and so good. There is an array of spots to sit and enjoy a wonderful bowl of wonton noodle soup. To help you choose, here are some options so you don't get too confused when the time comes: Chu Kei, Noodle & Congee and Piu Kei–in Taipa–are great choices!
Also read: Macau's Best Wonton Noodles for Under MOP $50
Also read: Best Places for Noodles in Macau Casinos
Also read: Where to Get The Best Local-Style Noodles in Macau
Chu Kei 117 Rua dos Mercadores, Macau (Original branch)
7 Edf. Yuen On, R/C, Rua do Padre António, Macau
327 Edf. Cheong Fai, R/C, Avenida da Praia Grande, Macau
RTC – Noodle & Congee 2F, Grand Lisboa, 2-4 Avenida de Lisboa, Macau, +853 8803 7755, www.grandlisboahotels.com
Piu Kei 265 Rua de Bragança, Taipa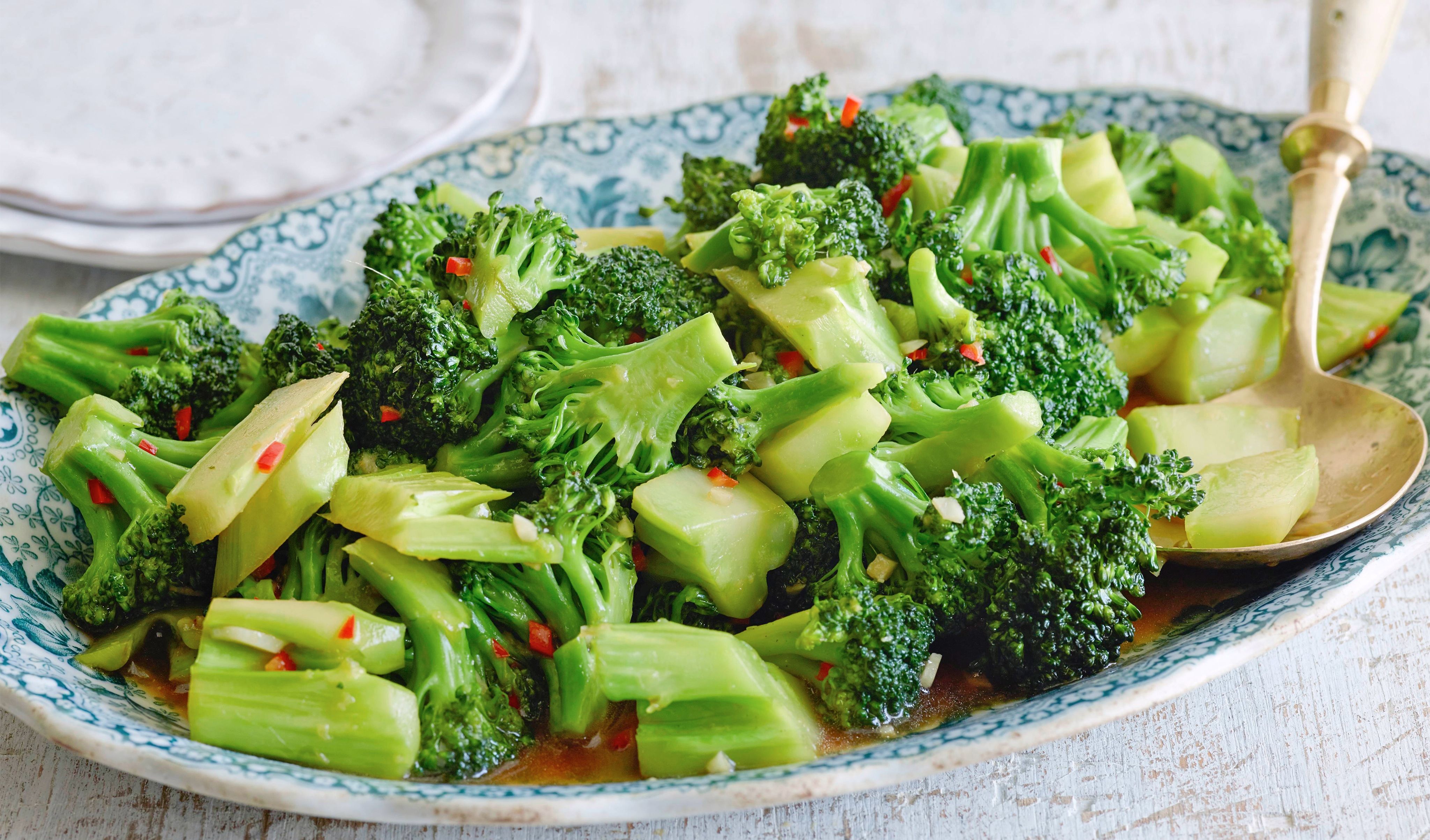 Vegetable Extravaganza 
Chinese cuisine possibly has the tastiest and best-cooked vegetables in the world. It's something about the method, preparation, ingredients and cooking time that makes them so tasty. The truth is that no one does vegetables like the Chinese! Broccoli, cabbage and bok choy are the easiest to find in any restaurant and they can be cooked in a multitude of ways. Give them a go, even if you are usually not a fan of veggies! This is a tough one–where to eat succulent stir-fried vegetables in Macau? Everywhere, basically! Be sure to ask for them "chao" style, meaning stir-fried with garlic and soy sauce. Some options are Cais 22 and Wa Fong but every other restaurant may serve these tasty vegetables too.
Also read: Cais 22: A Local Seafood Experience to Remember
Cais 22 Cais 22, Av. De Demetrio Cinatti, Macau
Wa Fong 424 Avenida Dr. Sun Yat Sen, Taipa, +853 2883 2115 or +853 2883 7229
Tags
Related Posts