Kick-start the summer with these drink choices to put a fresh spin on things! Here's our guide on the most refreshing, thirst-quenching drinks for when the summer sun is in full blaze and it's sweltering outside. Macau has amazing choices when it comes to ice teas, fresh juices, coffee beverages and more to .
Fresh Juices
(See featured image above. Source: Jam & Butter Facebook page)
Hot, humid weather is back in Macau, so what's better than a glass of cold, fresh juice to keep the heat away? There are amazing fruits only available on this side of the world so why not make the best of it and have them with lots of ice for when the heat becomes unbearable!
In the Macau peninsula, head to Ting Ting Café and order one of their original mixes or make your own. Larry's Place is another option and it is not just for vegans, but light meat-eaters as well. Grab a salad or a rice bowl and have it with a fresh fruit juice here, or check out Healthy Habits' offerings. 3cm Juice Lab is also a great choice for tropical fruit juices, as well as Fruiton. Little Foodie is located at the city center, ideal for a refreshing boost to a walk at the Ruins of St. Paul. Their passion pear juice or secret of red dragon is great because of its smoothie-like texture.
In Taipa, Guava Juice and Blissful Carrot* immediately pops up in our minds. Cotai and Coloane also have some great options: Joyea Juice is located in The Venetian Macao and Juice Nation at Galaxy Macau provides a moment of refreshment before getting back to the sea of shoppers. Jam & Butter is a great place to get away from the hustle and bustle of both the city center and the casinos, plus they serve awesome breakfast menus and juices!
Ting Ting Café Restaurant 4 Beco das Caixas, Macau, +853 6698 3483
Larry's Place 2C Beco do Gonçalo, Macau, +853 6528 9786
Healthy Habits R/C A, Edifício La Bahia, 203 Avenida Comercial de Macau, Macau, +853 2859 3386
Fruiton G/F, Si San Building, 123 Rua do Almirante Costa Cabral, Macau, +853 6627 5111
Little Foodie 8 Rua dos Ervanários, Macau, +853 6525 3761
Guava Juice GF, 49 Rua Correia da Silva, Taipa, +853 6218 8733
3cm Juice Lab GF, Hong Fok Building, 2-2C Rua Brandão, Macau, +853 6308 0659
Blissful Carrot 79 Rua Direita Carlos Eugenio, Taipa Village
*The Blissful Carrot is no longer operating as a shop. However, they still sell vegetarian and vegan dishes, as well as their in-house-made pantry items such as coconut yogurt and kombucha via Aomi and MFood. If you have any questions, hit them up on Facebook and WhatsApp, but orders are to be placed via the delivery applications. For their Juice Detox program and private catering, contact The Blissful Carrot on Facebook or WhatsApp.
Joyea Juice Shop 724, Market Street, Level 3, Shoppes at Venetian, Cotai
Juice Nation Shop G025, G/F, Galaxy Macau, Cotai
Jam & Butter Estrada de Seac Pai Van, One Oasis, Shop 12 – 13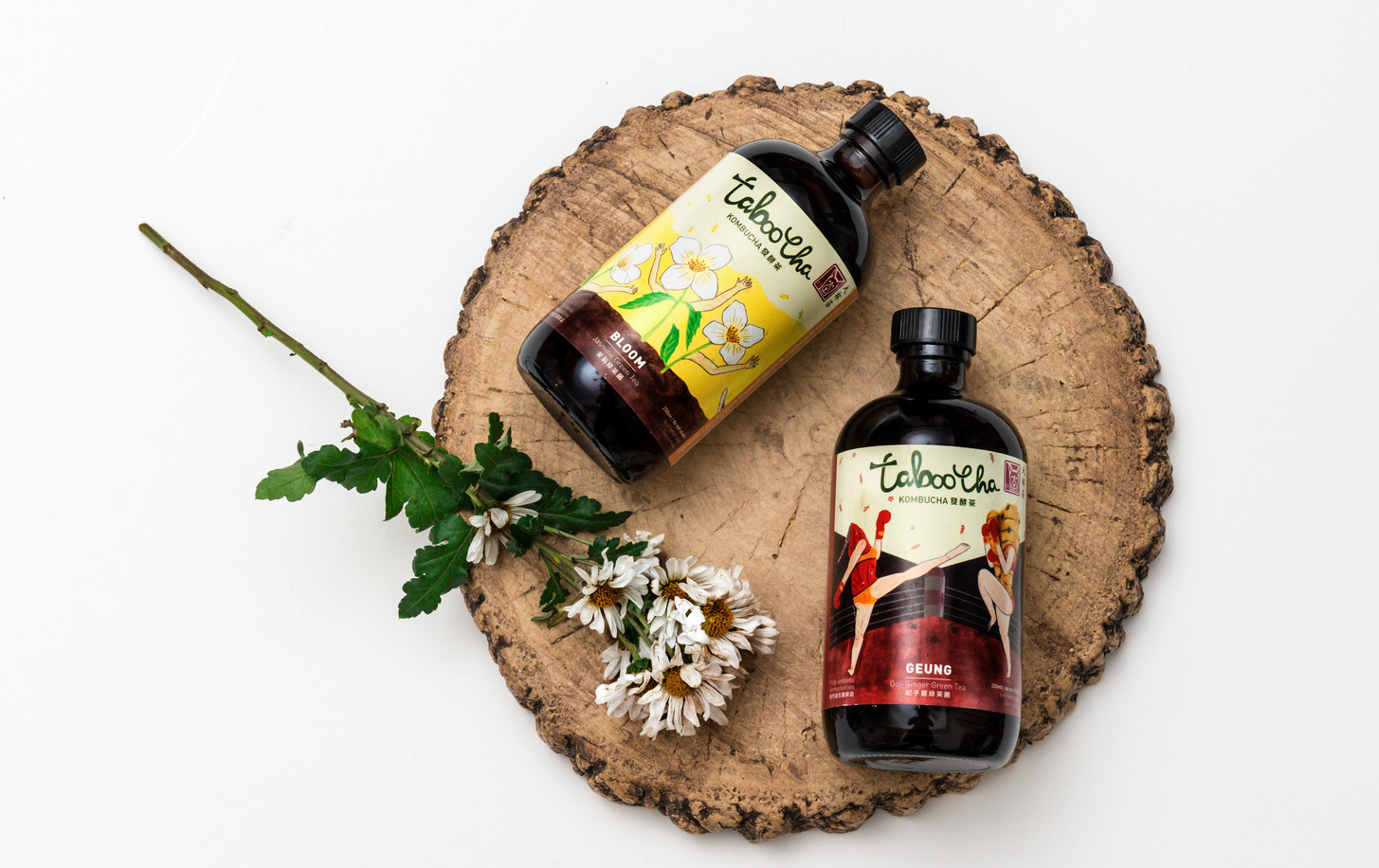 Kombucha
Pretty trendy these days, kombucha is probiotic drink fermented from tea. With some bubbles and a slight aftertaste, it's ideal especially when the heat hits. Summers in Macau can be tough, but there's nothing kombucha can't fix! Have it plain or mixed with an alcoholic boost and you might just find your next favourite mix. One of the best places to have kombucha is Cha Bei, in Galaxy Macau, which combines a pretty and classy atmosphere with healthy meals and lavish drinks, including their exclusive Taboocha! Blissful Carrot serves this sparkly and refreshing drink as well called Blissful BomBooch and best yet, it's homemade, so give it a try!
Cha Bei Galaxy Macau, 1047, 1/F, Galaxy Macau, Cotai, +853 8883 2221
Blissful Carrot 79 Rua Direita Carlos Eugenio, Taipa Village
Also read: Where to Find Kombucha in Macau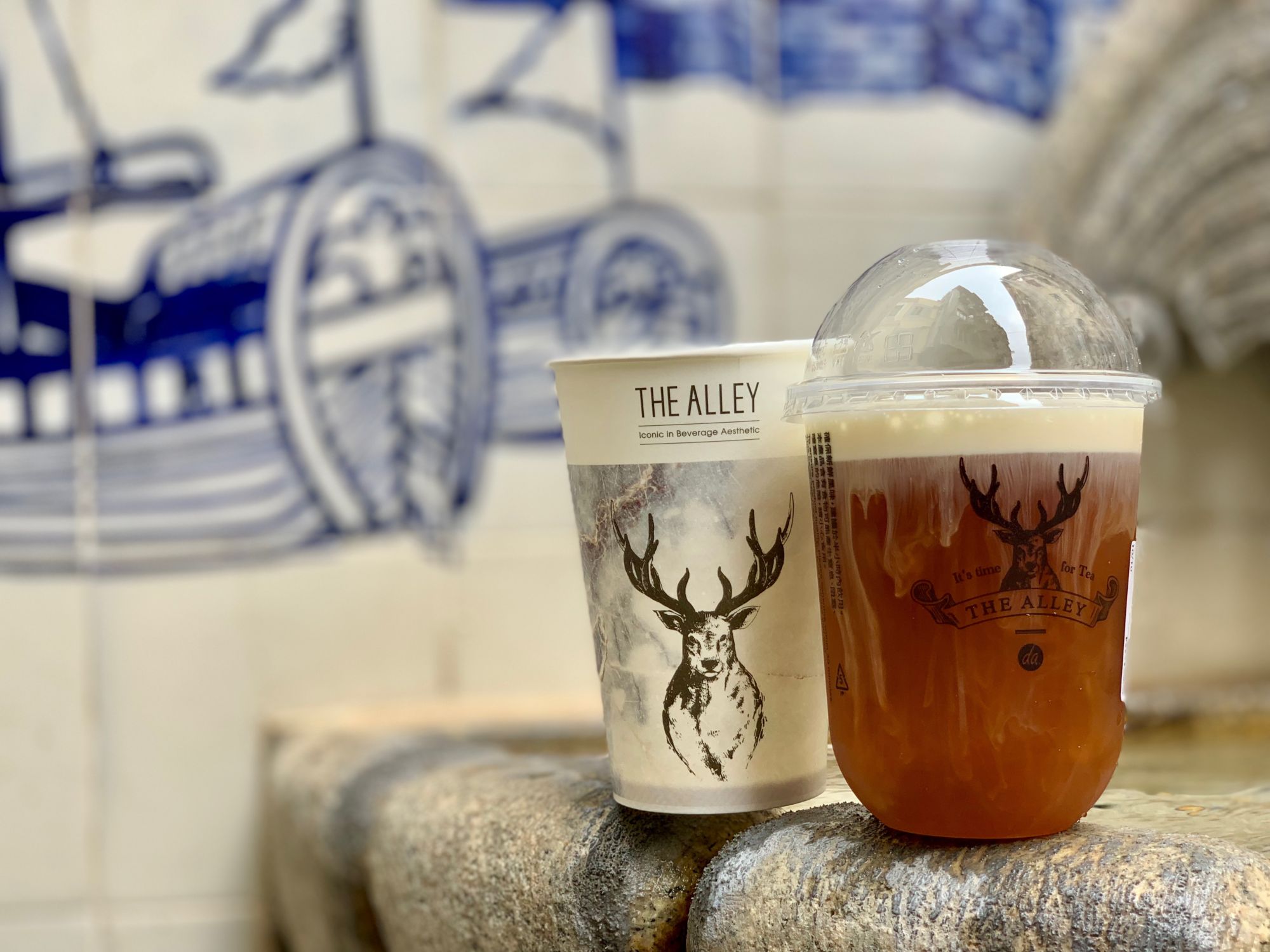 Bubble tea
There are so many options in Macau when it comes to bubble tea, the unofficial drink of Asia. Be it with tapioca pearls also known as bubbles, milky or plain tea (Chinese style, fruity, or black), this is the perfect summer drink! Have a browse of the often extensive menus and enjoy them with your friends and family!
Our top picks are The Alley, which is located close to the Macau Cathedral and serves exquisite Earl Grey iced tea with cream cheese foam, and also The Natural Law of Tea (with pear juice and Yakult combination served in a to-go bag). Chamali has several branches across the region, but we'd go for the one in Taipa Village, because of their super Instagrammable fake grass wall! Plus, they have the most amazing strawberry cheesecake with tea and crushed ice, for one of those days when you're craving cheesecake but with a refreshing twist! Thailax, close to Rua do Cunha, also offers interesting but most importantly, colorful and thirst-quenching options for those extra hot days in Macau.
The Natural Law of Tea 55 Avenida do Ouvidor Arriaga, Macau
The Alley Travessa da Sé, Macau
Chamali 22 Rua do Regedor, Taipa Village
Thailax 52 Rua Correia da Silva, Taipa Village
Also read: Shake It: Best Places for Bubble Tea in Macau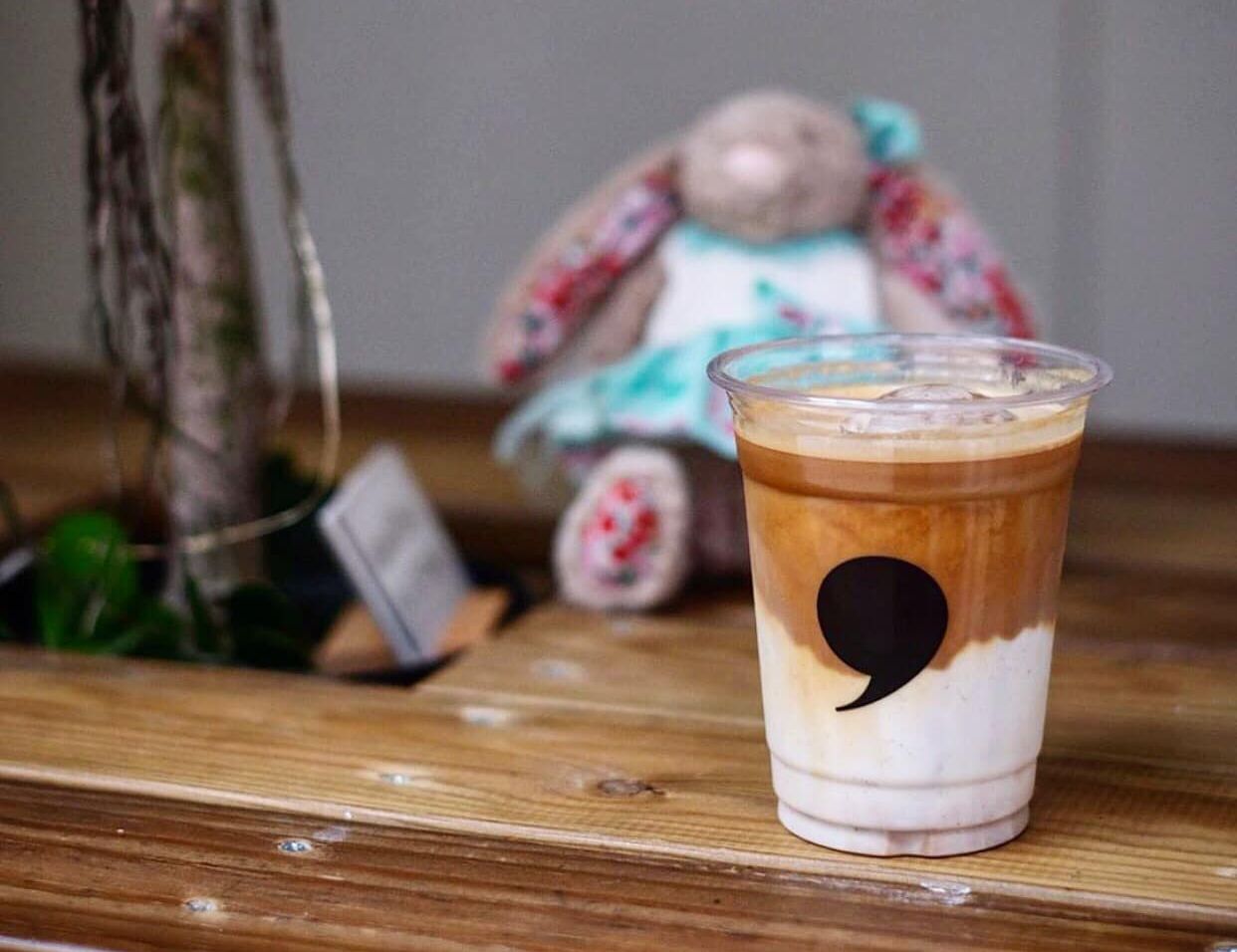 Iced Coffee
Be it with normal milk, soy, almond or oat, who can say no to an iced latte on those sweltering days? Cuppa Coffee is even easier to reach now that they've opened a second shop in Macau side! Cuppa Coffee's iced coffee with coconut milk is one that's not to be missed.
Terra is located in a beautiful area and has a seating area outdoors as well. Serving sandwiches and snacks, they're an entity when it comes to coffee in Macau, so head there after strolling through Dom Pedro V Theatre and St. Agostinho church, in St. Lawrence district. Starbucks is a safe, environmentally friendly and quick answer in this heat as well. Go for one of their summer coffee drinks for an interesting take on your favorite caffeinated beverage. Our pick for coffee in the city center goes to Pace Coffee Macau, with their iced latte.
For the outdoorsy pet parents, Quarter Square is the place to be! Serving all kinds of coffee drinks with ice, they are pet-friendly and have a doggy mascot! Their terrace overlooks the relaxing side of Taipa Village so it's a great spot to chill at with your furry friend.
Terra Largo de Santo Agostinho, Macau, +853 2893 7943
Pace 49 Rua dos Ervanários, Macau, +853 6238 0391
Cuppa Coffee Rua Fernão Mendes Pinto, no. 104, Taipa, Macau
Starbucks Macau Venetian / City of Dreams /  Ruins of St. Paul / AIA Tower / Sands / One Central / Taipa Village
Quarter Square 89 Largo Maia de Magalhães, Taipa Village
Also read: The Ultimate Guide to Macau's Best Coffee Shops
Beer
Whether or not it's your thing, everyone has a friend who really loves beer! This is a drink best served cold and Macau has a growing number of bars dedicated not only to cocktails but specifically beer. There are some options, such as Babar Beer Bar and The Black Sheep, located in the Black Sand area.
OTT, The Roadhouse Macau, and Duffy's Irish Pub are our top picks for this amazingly refreshing beverage in Taipa and Cotai. All of them have outdoor areas and The Roadhouse Macau even has an in-house band providing live music throughout the night, with invited bands from time to time! OTT has great vibes and it's ideal to meet new people and the expat crowd that never leaves Taipa. Duffy's is, well, an Irish pub which is a unique drinking place in town.
Babar Beer Bar 5 Rua de Abreu Nunes, Macau
The Black Sheep  196-204 Rua da Pérola Oriental, Villa de Mer (Block V), R/C Loja AE, AF, Macau
OTT 21 Rua dos Negociantes, Taipa Village
The Roadhouse Macau E-G016-G019 Broadway Food Street, Broadway Macau, Avenida Marginal Flor de Lotus, Cotai
Duffy's Irish Pub Broadway Food Street, Avenida Marginal, Flor de Lotus, Broadway Macau, Cotai
Also read: Beat the Heat: Coolest Places to Drink Beer in Macau
This article was originally written by Bel Faustino in November 2017 and updated by Leonor Sá Machado in June 2019.
Tags
Related Posts