Christmas is here and with it, numerous events and activities for the whole family to relish! From themed dining experiences to wonderfully crafted outdoor decorations, live performances and theaters for kids and art exhibitions, plan your holidays ahead of time and find out amazing things to do in the city, including checking out the most beautiful Christmas trees in town, but also different lunch and dinner offers with all kinds of exotic cuisines. There's a world to explore these next few days, so be sure to seize the moment. We wish you all a Merry Christmas!
(See featured image above)
It's the season to be merry and the time to celebrate the Christmas holidays with your family. It's been an unforgettable year for everyone and there is no better way to embrace the festive season than upholding treasured traditions of family gatherings, beautiful events, and dining affairs at Grand Lapa, Macau. The five-star hotel property located in the heart of Macau has united the culinary traditions of East and West with a wide array of dining adventures during this magical time of the year. They've concocted a sumptuous selection of delicacies, exclusive stay packages, and a two-story Gingerbread Christmas Tree display. It's guaranteed to be the tallest gingerbread tree in the city and evokes a fun atmosphere the moment you step inside the lobby.
The hotel has also created a holiday feast of art-inspired festive Boa Vida signature events with special highlights on the amusing Stilt Arts performance and workshops. The creative activity offers a life-time opportunity for art lovers of all ages to understand, appreciate, and experience this captivating performance art with its Portuguese origins. Emphasizing the value of heritage and fervor of the future, Grand Lapa, Macau marks a poignant milestone as they start using a new name–Artyzen Grand Lapa Macau–on New Year's Day.
Where: Grand Lapa, Macau, 956-1110 Avenida da Amizade, Macau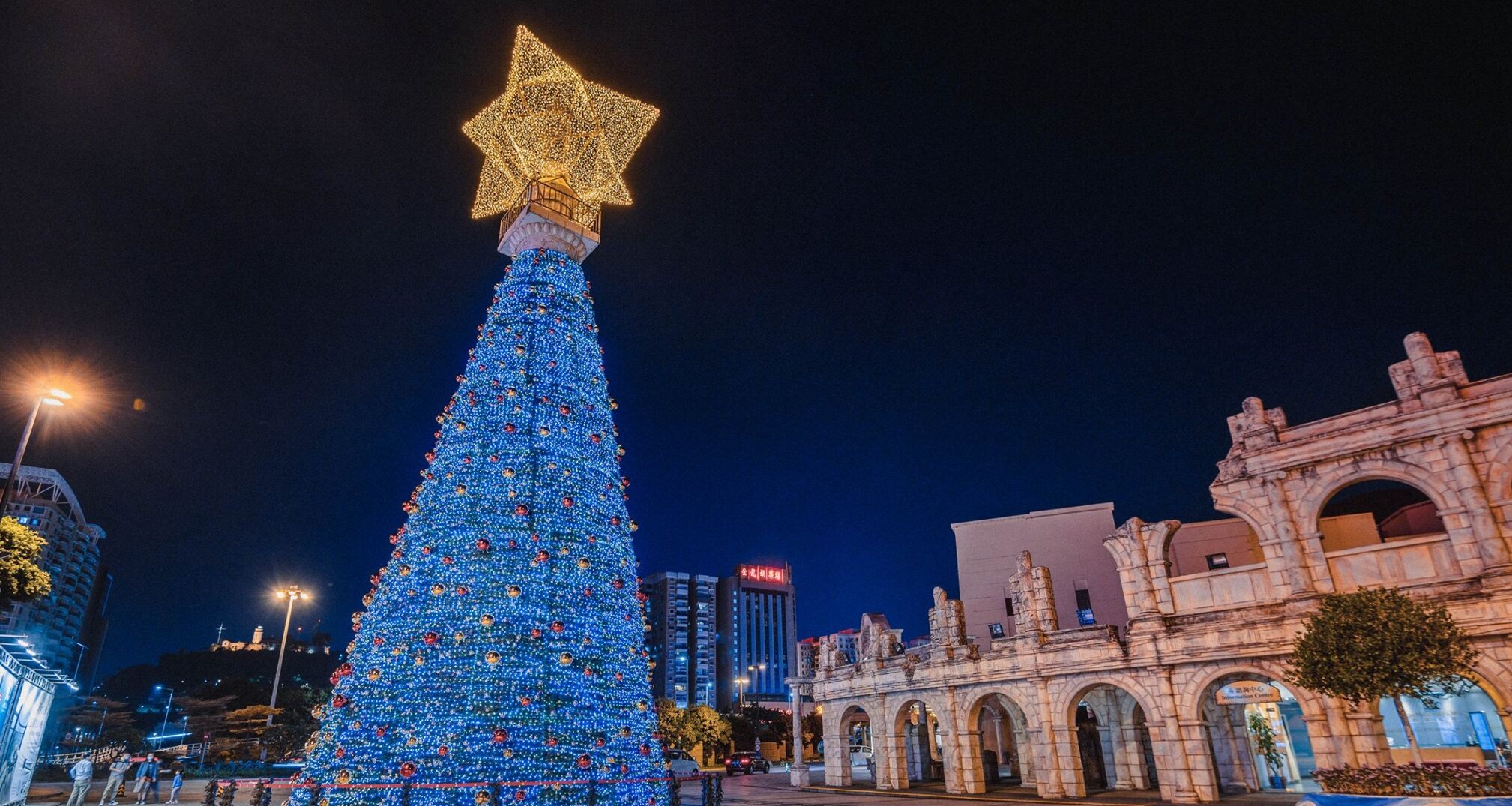 This December, get ready to enjoy Macau Fisherman's Wharf spectacular and dazzling light displays and be amazed by the tallest Christmas tree in town measuring 25 meters high at the main entrance! Kids and adults will be astonished by the grandeur and Christmas-themed decorations the venue has prepared for all. 'Tis the season to gather friends and family, have group gatherings, wish for beautiful things, and take unique photos to seize the moment amongst the ones you love most.
At the same time, you can enter their Winter Lucky Draw by taking your purchase receipt to the redemption booth in the Convention and Exhibition Centre. Prizes include a brand new iPhone 12, free stays at hotels, a dinner buffet for two, or a trial package at their incredible VR Zone Macau–you'll never leave empty-handed. Bring your family and spend the most wonderful Christmas at this amazing venue! All you have to do is take your receipt to the redemption booth located at the Convention and Exhibition Centre and earn the chance to try their lucky draw vending machine!
When: December 1–31,2020
Lighting decorations: Every day until midnight
Winter Lucky Draw: Every day, 12:00pm–9:00pm
Where: Lighting decorations – Legend Palace Hotel, Harbourview Hotel, Rocks Hotel, and Legend Boulevard
Winter Lucky Draw – Convention and Exhibition Centre
Macau Fisherman's Wharf, Avenida da Amizade e Avenida Dr. Sun Yat-Sen, NAPE, Macau
How much: Free admission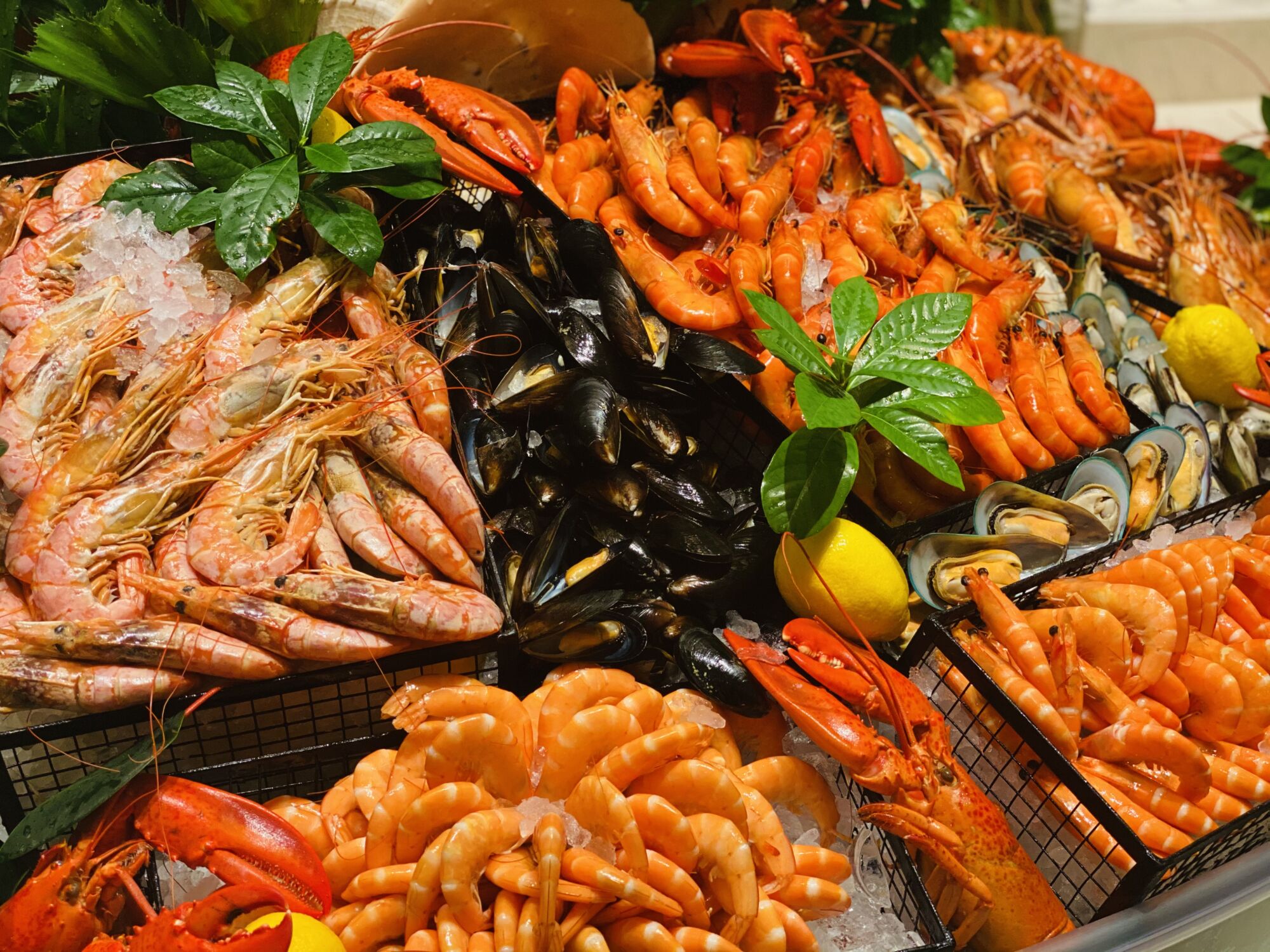 Welcome the festive winter with a sumptuous and tempting Prawn Fiesta dinner buffet in Mistral every Friday, Saturday and even on public holidays! Embark on a gastronomic journey with signature delights such as jet-fresh and premium Thai, Malaysian, Argentinian, Chinese, and Blue Hand prawns.
This fiesta also includes other sumptuous seafood like lobsters, mussels, clams, salmon, tuna, and snapper sashimi. Daily fresh French rotisserie and a stunning variety of hot international and Chinese dishes are also on-demand or this deal. If you are a dessert lover, don't miss out on more than 20 different kinds of pastries and ice-cream with free flow of red and white wines and beers; Chinese yellow wines are also available.
When: Fridays and Saturdays, 6:00pm–9:30pm, December 1, 2020–January 31, 2021 (December 20, 24 and 31 are also included)
Where: Mistral, Sofitel Macau At Ponte 16, Rua do Visconde Paço de Arcos, Macau
How much: MOP $428+ per adult, MOP $228+ per child
Enjoy 20% off with the Macau Consumption E-voucher (Except on public holidays & designated dates) as well as three hours of free parking.
For more information and bookings, call +853 8861 7210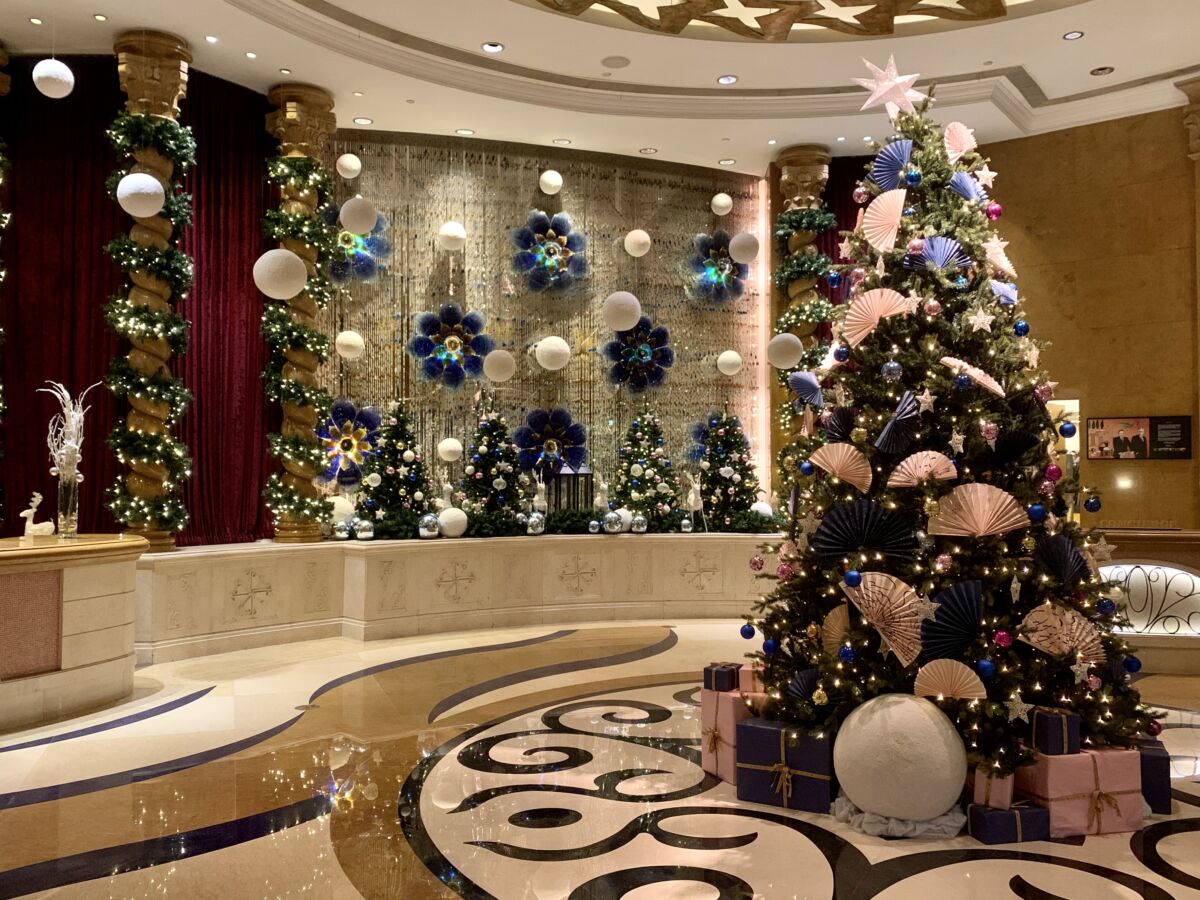 Nothing spreads holiday cheer like a beautifully decorated Christmas tree. It's such a significant tradition during the festive season, and we're truly lucky to live in a city decked with the most stunning Christmas trees. In the next few days, bring your kids on a tree-hopping adventure through Macau to see gorgeous decorations. Think of it as a treasure hunt or a visual journey and you can even enjoy lovely afternoon tea treats at these wonderful locations with the whole family.
When: Throughout December, 2020
Where: Ongoing
How much: Free admission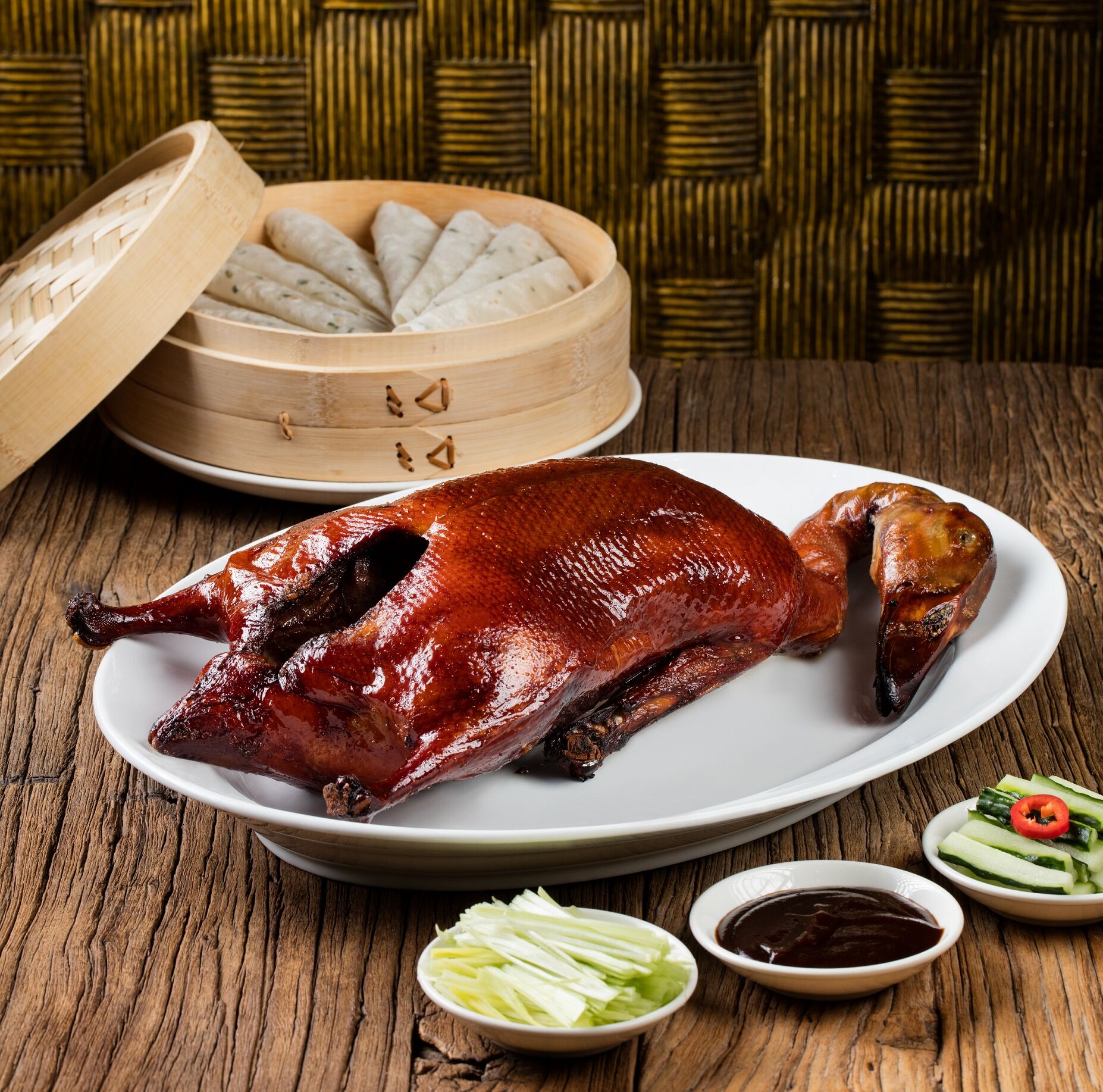 Diners at Yum Cha Chinese Restaurant can also get into the festive spirit with a six-course menu of winter comfort food, including double-boiled bamboo pith and wonton soup, wok-fried black fungus with coriander and Chinese yam, wok-fried prawns with Sichuan chili bean sauce, braised rice with conpoy and roast duck, and the much-loved Ibérico pork char siu. For a classic Chinese celebration, diners can add to the menu and enjoy specially prepared Peking duck with homemade pancakes to share!
And, for a special gift, diners and guests can visit the Festive Treats Retail Shop in the Level 4 Foyer area to purchase a range of festive treats including fresh Christmas cookies, cakes, and keepsakes.
When: 11:00am–9:00pm, Every Friday–Sunday, December 1–31
Where: Yum Cha Chinese Restaurant, Level 1, Sheraton Grand Macao, The Londoner Macao, Estrada do Istmo, s/n, Cotai
How much: Chinese winter set menu – MOP $388 per duck
Peking Duck promo – MOP $388+ for two persons
Festive Treats – starts from MOP $32
For more information and bookings, call +853 8113 1200
This December, The St. Regis Bar is offering The St. Regis x Royal Albert 100 Years Afternoon Tea set every Friday to Sunday. The set also features Christmas-inspired savory and sweet treats for two or elevate the afternoon tea experience with the Baikal Oscietra caviar and Billecart-Salmon Champagne set.
When: Fridays–Sundays, December 1, 2020–January 1, 2021
Where: The St. Regis Bar, The St. Regis Macao, The Londoner Macao, Estrada do Istmo, s/n, Cotai, Macau
How much: MOP $398++ for two persons (with festive treats), MOP $588++ for two persons (with two glasses of champagne and festive treats), MOP $888++ for two persons (with two glasses of champagne, Baikal Oscietra caviar, and festive treats)
For more information and bookings, call +853 2882 8898 or send an email to [email protected]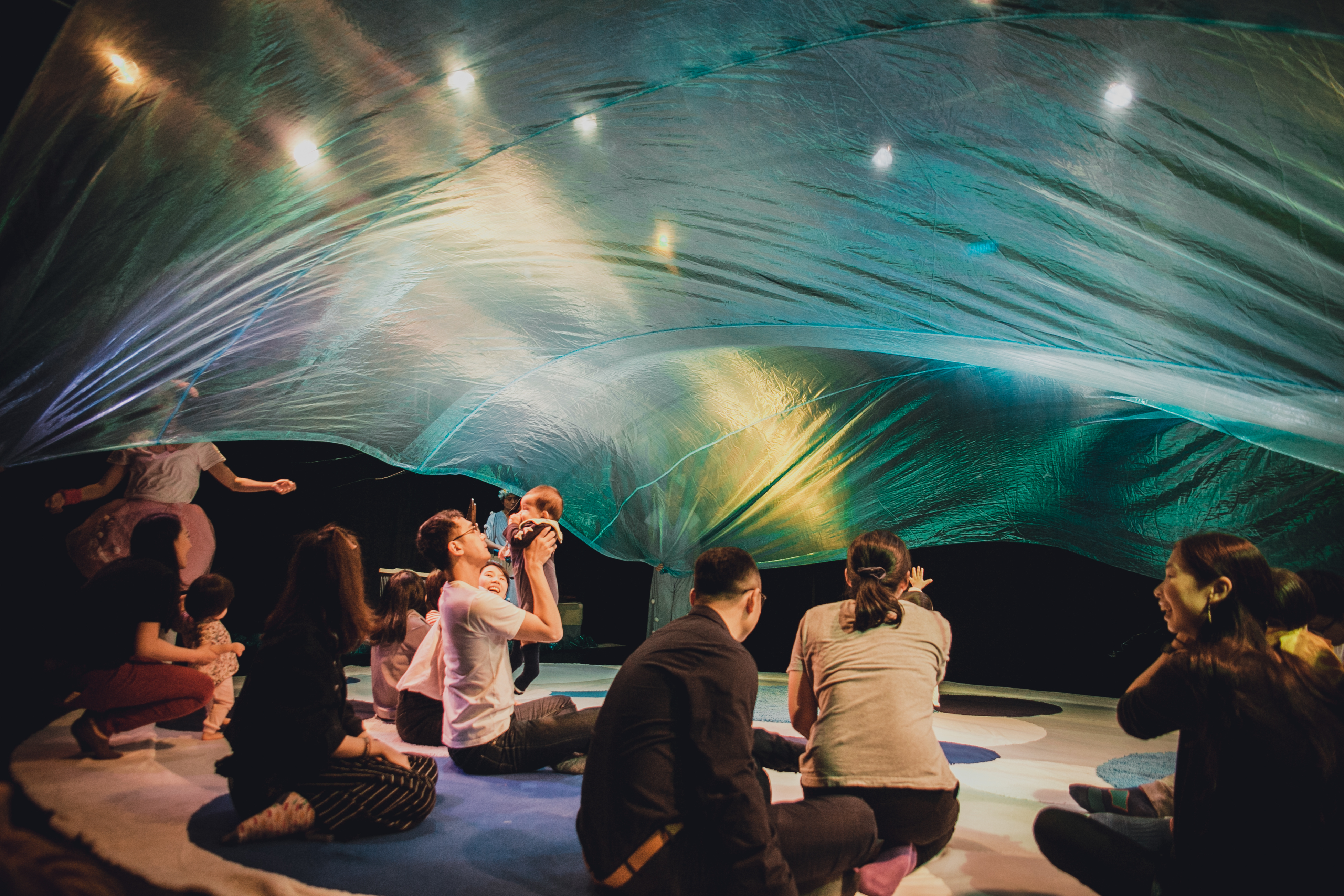 The Macao Cultural Centre is launching a new edition of "ARTwarming Winter". This year, the series stages this December Little Bath Wonders, a gentle splashing performance for babies, and a brand new Arty Christmas, an arts jamboree of little shows, demonstrations, and fun activities for all ages.
Brimming with interactive props, shower puffs, and toys, Little Bath Wonders is the first baby show ever conceived in town by the creative minds of the Big Mouse Kids. This sensorial experience will immerse babies into sprinkling moments of joy taking them to interact with a couple of playful actors. Little ones aged 4 to 15 months will be free to explore their surroundings to the sound of live music. Staged over 20 times in Macau, this bonding experience will have parents enchanted with their children's reactions, boosting imagination and freeing their spirits, without getting anyone wet.
When: Little Bath Wonders – December 22–27, 2020
Arty Christmas – December 25, 2020
Where: Macao Cultural Centre, Avenida Xian Xing Hai s/n, NAPE, Macau
How much: Little Bath Wonders – MOP $180
Arty Christmas – Free admission
Tickets for Little Bath Wonders will be on sale from 1 November (Sunday) at the Macao Cultural Centre and at the Macao Ticketing Network
For more information, call +853 2840 0555 or check the event's website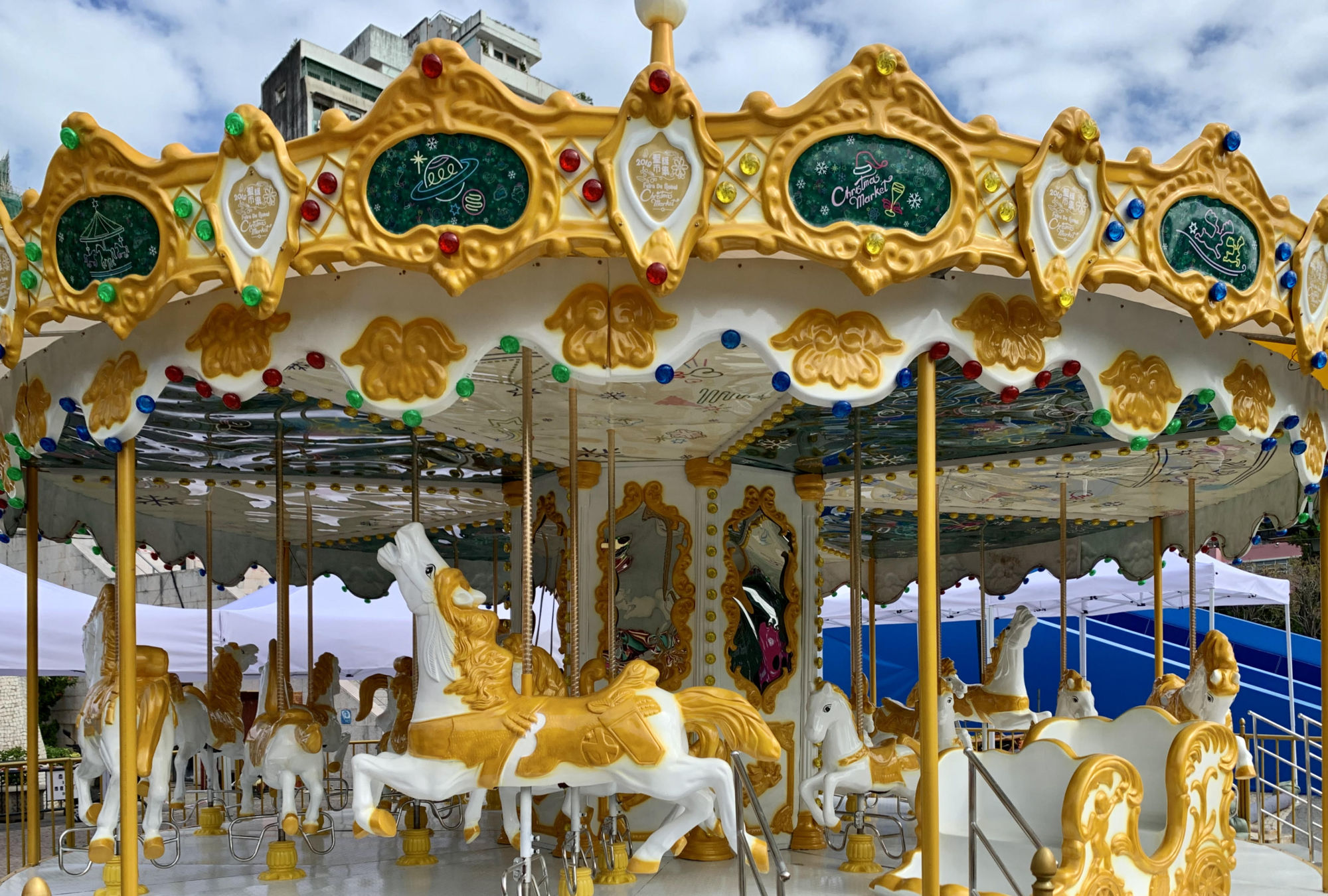 This year's Christmas Market features a wide variety of amazing activities! From Christmas gifts and refreshment stalls to interactive shows, kids' games, and merry-go-round carnival, there are lots of different things and activities to enjoy with family members and friends. Hunt for the perfect Christmas gifts while having some family-friendly fun in the festive ambiance at the Christmas Market!
When: December 19, 20, 24–26, 2020 (2:00pm–midnight), December 29–January 3, 2021 (2:00pm–11:00pm)
Where: Tap Seac Square, Avenida do Conselheiro Ferreira de Almeida, Macau
How much: Free admission
For more information, call +853 2833 7676 or send an email to [email protected]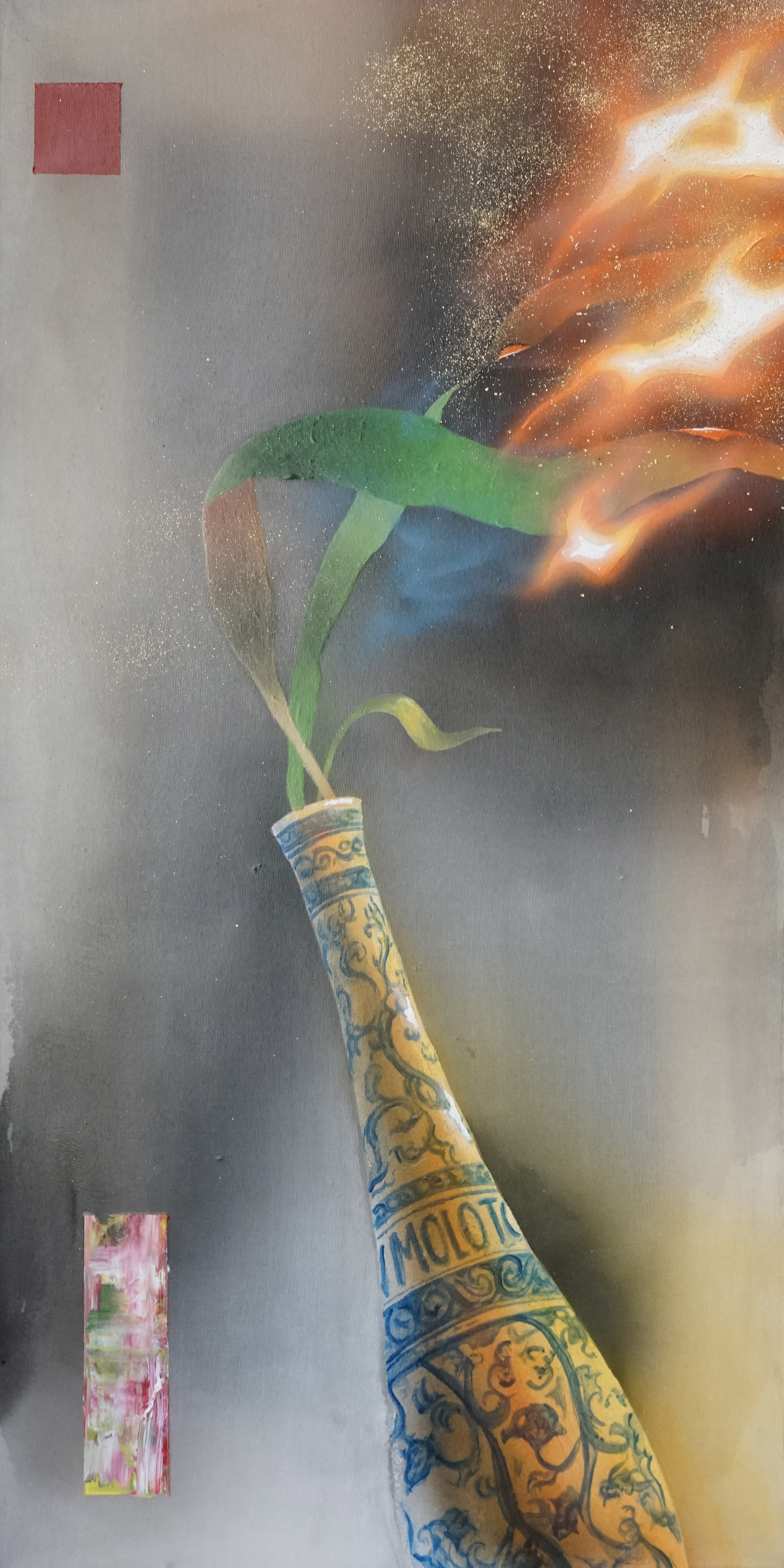 In order to celebrate the 13th anniversary of the establishment of the Macau Art For All Society and the successful outcome of this year's General Assembly Election, the annual anniversary members exhibition is held at the Galeria Lisboa of Macau Fisherman's Wharf. A total of 21 artists including founding member artists, senior member artists and artists from the board of councils and supervisors were invited to participate in the exhibition. Born in between the 60s and the 90s, the artists' background spanning through 40 years of generations. The media on display include paintings, sculptures, photography, installations, and video art with more than 40 artworks.
The participating artists are Alice Kok, Bianca Lei, Chiang Wai Lan, Eric Fok, Filipe Miguel Das Dores, Ieong Man Hin, James Chu, Joaquim Franco, Kent Ieong, Kit Lee, Konstantin Bessmertny, Lai Sut Weng, Lei Chek On, Leong Chi Mou, MJ Lee, Noah Ng Fong Chao, Tang Kuok Hou, Tong Chong, Wong Ka Long, Wong Weng Io, Yves Etienne Sonolet.
When: December 17, 2020–January 3, 2021
Where: Galeria Lisboa, Rossio Square, Macau Fisherman's Wharf, Avenida da Amizade e Avenida Dr. Sun Yat-Sen, NAPE, Macau
How much: Free admission
For more information, call +853 2836 6064 or send an email to [email protected]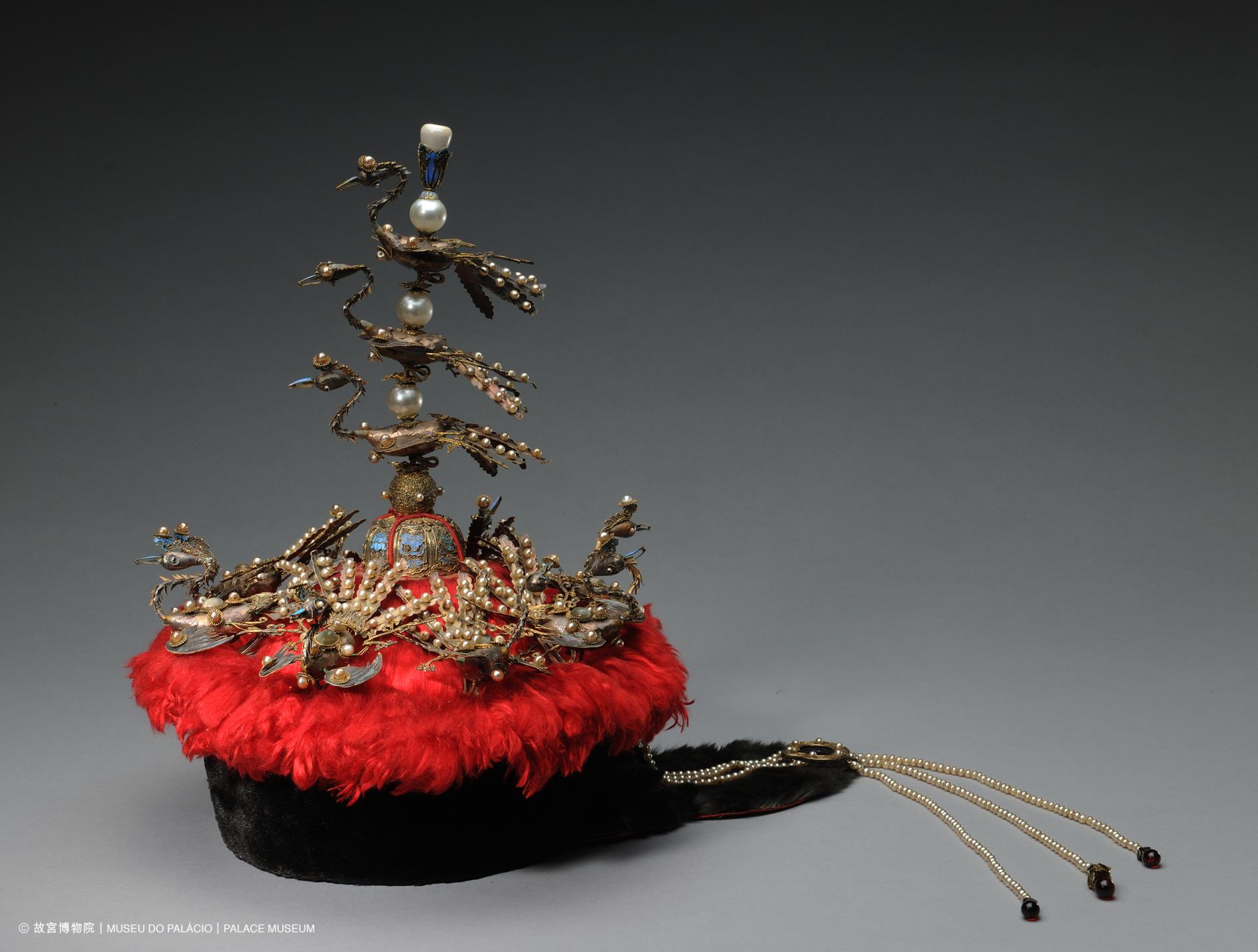 Co-organized by the Macao Museum of Art, under the auspices of the Cultural Affairs Bureau, and the Palace Museum, "Stately Demeanour: Costumes of Qing Emperors and Empresses from the Collection of the Palace Museum" displays around 90 sets of costumes and accessories of Qing emperors and empresses, including Bright-Yellow Cotton Dragon Robe with Satin Embroidery of Polychrome Clouds and Golden Dragons which demonstrates the power of Emperor Qianlong, Emperor Xianfeng's Armour Suit which represents his military power, and the hair accessory inlaid with kingfisher feathers and jewels that highlights the empress' grace and glamour.
The Qing dynasty was "built using bows and arrows, with horse-riding and archery laying the foundation". The Qing government occupied the Central Plains with their military might, which can explain the retention of clothing and adornments of hunting nomads for easy horse-riding and shooting, while also absorbing elements from Han people's clothing and culture. A new clothing system was therefore established to 'distinguish people's ranks and reveal their positions and achievements'.
When: December 17, 2020–March 14, 2021
Where: Macao Museum of Art, Avenida Xian Xing Hai, NAPE, Macau
How much: Free admission
For more information, call +853 8791 9814 or send an email [email protected]
Tags