This might as well be called a cultural weekend because that's the highlight of the next few days. From the long-awaited Macao Light Festival 2020 or the 5th Macau International Lantern Festival, to a Latin jazz concert at Antica Trattoria or D2's first-ever Jazz Festival, there are also art exhibitions to visit and more. October is teeming with the coolest activities, so this weekend, gather your favorite people and head to these places to enjoy the best our beautiful and colorful Macau has to offer!
(See featured image above)
The Macao Light Festival 2020 is bringing light installations, interactive games and projection mapping shows, accompanied by music, to brighten the city every night between September 26 and October 31, 2020. Among the highlights of the festival are the projection mapping shows, with projections at heritage buildings in Tap Seac Square featuring as one of the main spots this year. The shows will also "paint" once again the façades of the Macau Yat Yuen Canidrome, formerly a dog racing track; and the Cozinha Pinocchio restaurant at Largo dos Bombeiros in Taipa Village, along with two other new sites on this edition, namely the China Products Company building in Hong Kung Temple Square and the Wong Ieng Kuan Library in Areia Preta Urban Park.
In addition to video mapping shows, different spots along the Nam Van Lake Nautical Centre, Anim'Arte NAM VAN, the Leisure Area at Rua do General Ivens Ferraz in Fai Chi Kei, Taipa Village, and several other locations in the different parishes of the city, are among the 12 sites forming the network of routes for this year's festival, featuring light installations and interactive games. Along the routes are spots to take selfies and check in on social media.
When: Every day, 7:00pm–10:00pm, September 26–October 31, 2020
Where: Tap Seac Square, Avenida do Conselheiro Ferreira de Almeida, Macau, Spots around Taipa Village and Anim'Arte Nam Van, 744B Avenida Panorâmica do Lago Nam Van, Macau
How much: Free admission
For more information, call +853 2833 3000 or check their website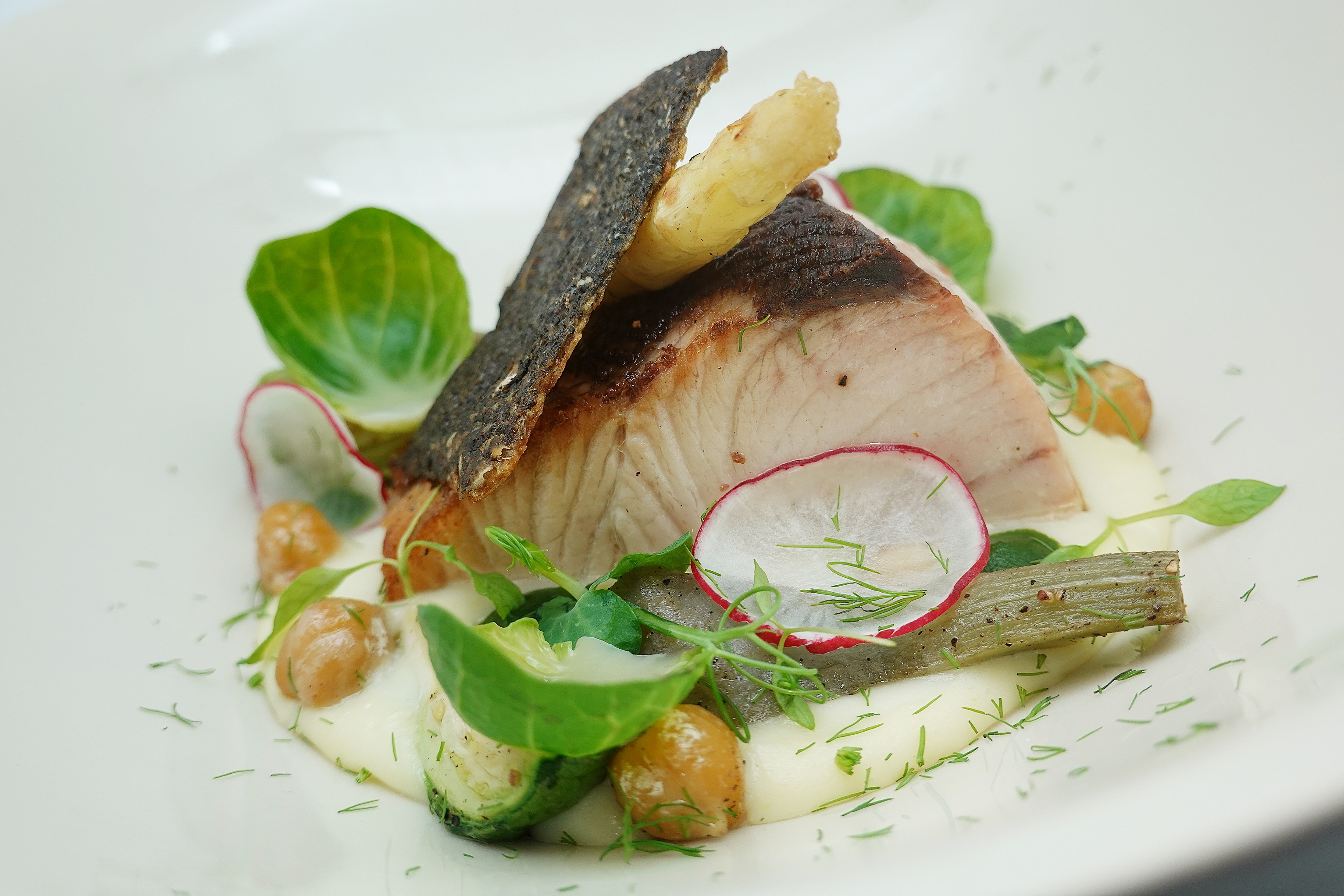 This three-course set lunch brought to you by The Manor celebrates the fall season in all its glory. With a wide choice of different dishes to choose from, there are salads and other cold options, pasta or potato-based ones, but also Wagyu beef and more. For starters, diners can choose between Greek salad, cured ocean trout, kabocha pumpkin soup, or Australian roast beef. As for mains, there is mezze maniche mancini (speck and robiola cheese with wild mushrooms), pappardelle with slow-cooked lamb, aged bra cheese, and red wine reduction, Japanese hamachi, French chicken breast, or Australian Wagyu duo–beef striploin and short rib.
On the sweet side, people heading for The Manor to taste this menu will be surprised with four different options: hazelnut profiteroles, crema catalana–creme brulée with chestnut and cinnamon ice cream–a vanilla and chocolate creation, or a fulfilling cheese platter with hazelnut bread and marmalade. Join this feast with friends or family and have a wonderful moment of food sharing with these creations by chef Michele Dell'Aquila.
When: Daily, 12:00pm-3:00pm
Where: The Manor, First Floor, The St. Regis Macao, Cotai Strip, Estrada do Istmo, S/N, Cotai
How much: MOP $248 per person or MOP $358 per person (including choice of beef)
For more information, call The Manor at +853 2882 8898 or check the menu here

The fifth edition of the Macau International Lantern Festival takes on an even more meaningful for locals and visitors alike as it offers everyone the opportunity to celebrate two momentous holidays together – National Day and Mid-Autumn Festival. Renowned Macanese architect and artist, Carlos Marreiros, has created more than 20 monumental art installations themed as "Tomorrow Will be Better" and "Happy Together" to light up the skies of Macau all throughout the month of October.
On the Waterfront Promenade of One Central Macau, there are six giant luminous lantern sculptures, entitled "Happy Together: Macau Lights Up in Joy and Hope", crafted in the shapes of vintage toys to evoke a heartwarming sense of nostalgia. Lanterns such as the 'Happy Clown Toy', 'Robot Darling', 'Childhood Soldier of Fortune', and 'Love Galo' are reinterpreting classic toys and transforming the Waterfront Promenade into a lively children's playground. These lantern sculptures not only serve as a reminder of joyful childhood dreams, but also symbolise a bright future that everyone can heartily look forward to.
When: October 1–31, 2020
Where: Macau International Lantern Festival – Waterfront Promenade of One Central Macau, Avenida de Sagres, Nape, Macau and Lakeside Promenade of Wynn Macau, Rua Cidade de Sintra, Macau
Themed afternoon tea – Café Esplanada, Wynn Macau, Rua Cidade de Sintra, Macau
How much: Free admission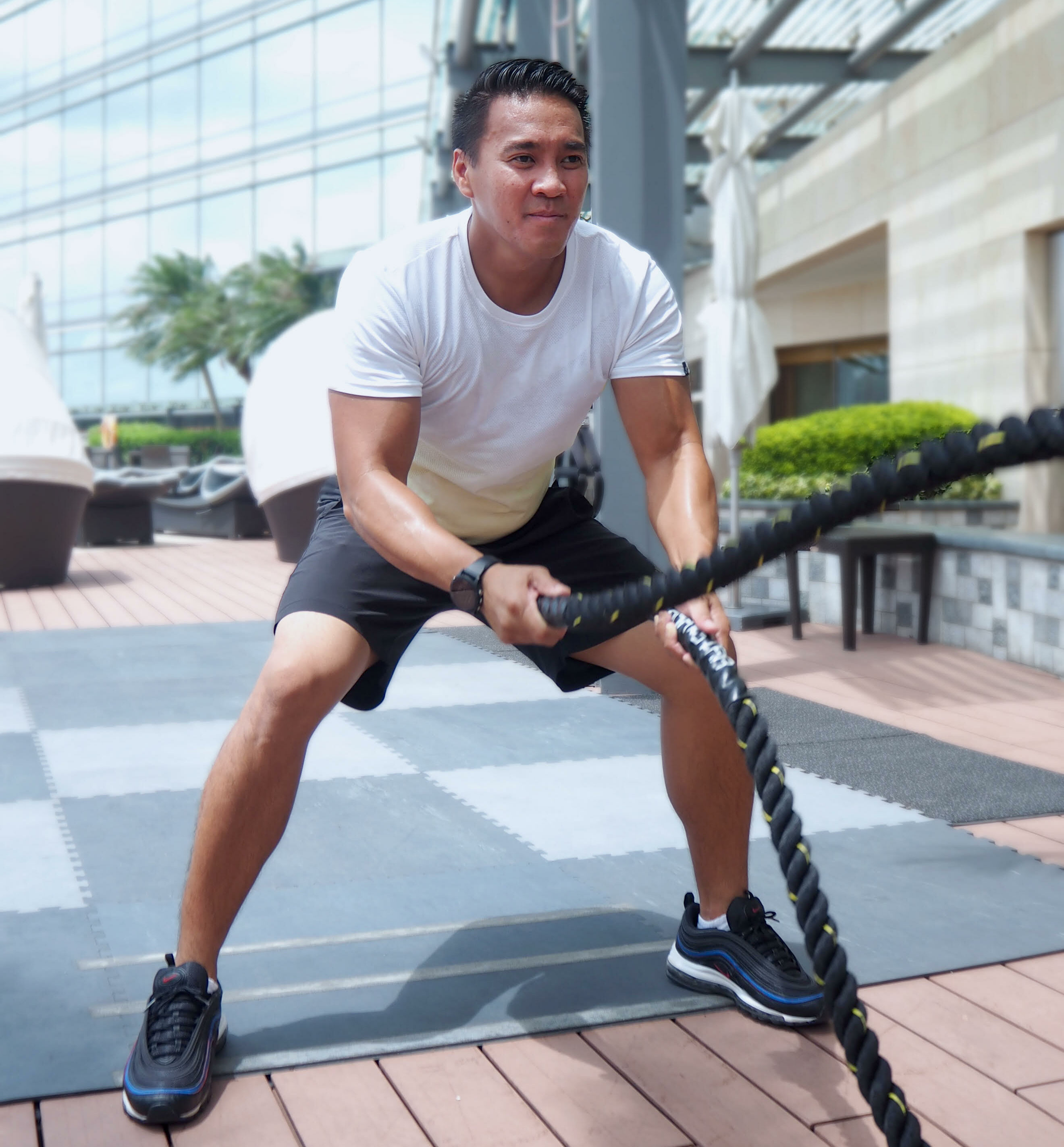 Summer's over, but that doesn't mean you have to stop caring about your body and yourself. Exercising brings sanity and balance, so why not join a training program with specialized professionals willing to help you achieve your goals? Let the Mandarin Oriental, Macau Fitness Center expert team assist you in this while still having fun. There are bespoke programs for everyone! Besides fitness personal training programs and yoga classes, there are also swimming lessons that's just perfect for some low-impact cardio exercise.
When: Ongoing
Where: Fitness Center, Mandarin Oriental, Macau, 945 Avenida Dr. Sun Yat Sen, NAPE, Macau
How much: 60-minutes – MOP $600
Seven sessions – MOP $3,150
15 sessions – MOP $6,300
Receive a complimentary fitness assessment when booking one of the above
For reservations, please contact The Spa at Mandarin Oriental, Macau at +853 8805 8588 or email [email protected]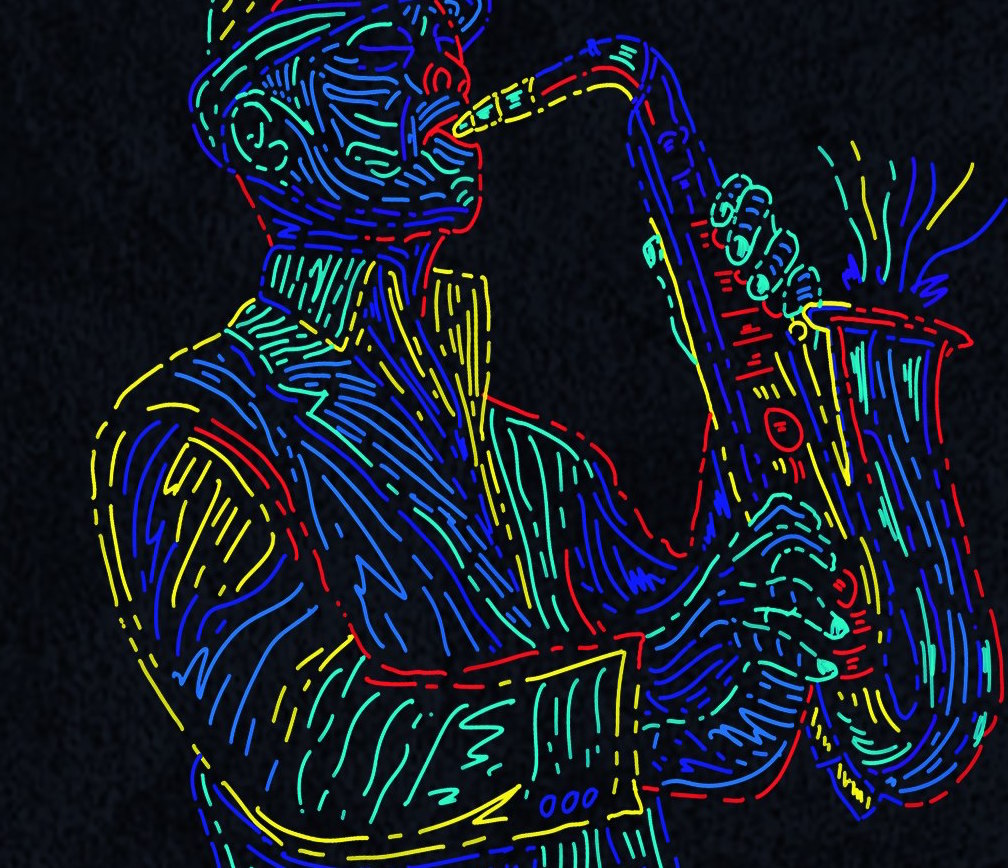 The D2 Jazz Festival happens on a weekend and it's a celebration of jazz music and the spirit of the genre. More than 20 artists perform live, on stage, an eclectic musical selection ranging from well-known jazz standards to more modern compositions. The line-up includes local talents and musicians such as The Bridge, Yaya Quintet, DJ Herbie Bangkok a.k.a. A Long, Mars Lee Trio feat. Hon Chong Chan, The Hot Dog Express and more.
If you're a fan of jazz and blues, this is an unmissable event at an ample venue, perfect for live performances, at Macau Fisherman's Wharf. The festival takes place on October 9 and 10, 2020.
When: Concerts start at 10:30pm, Friday and Saturday, October 9 and 10, 2020
Where: D2 Club, Macau Fisherman's Wharf, Avenida da Amizade e Avenida Dr. Sun Yat-Sen, NAPE, Macau
How much: MOP 180 (including two drinks) each night, per person
For more information, send an email to [email protected] or check the event's Facebook page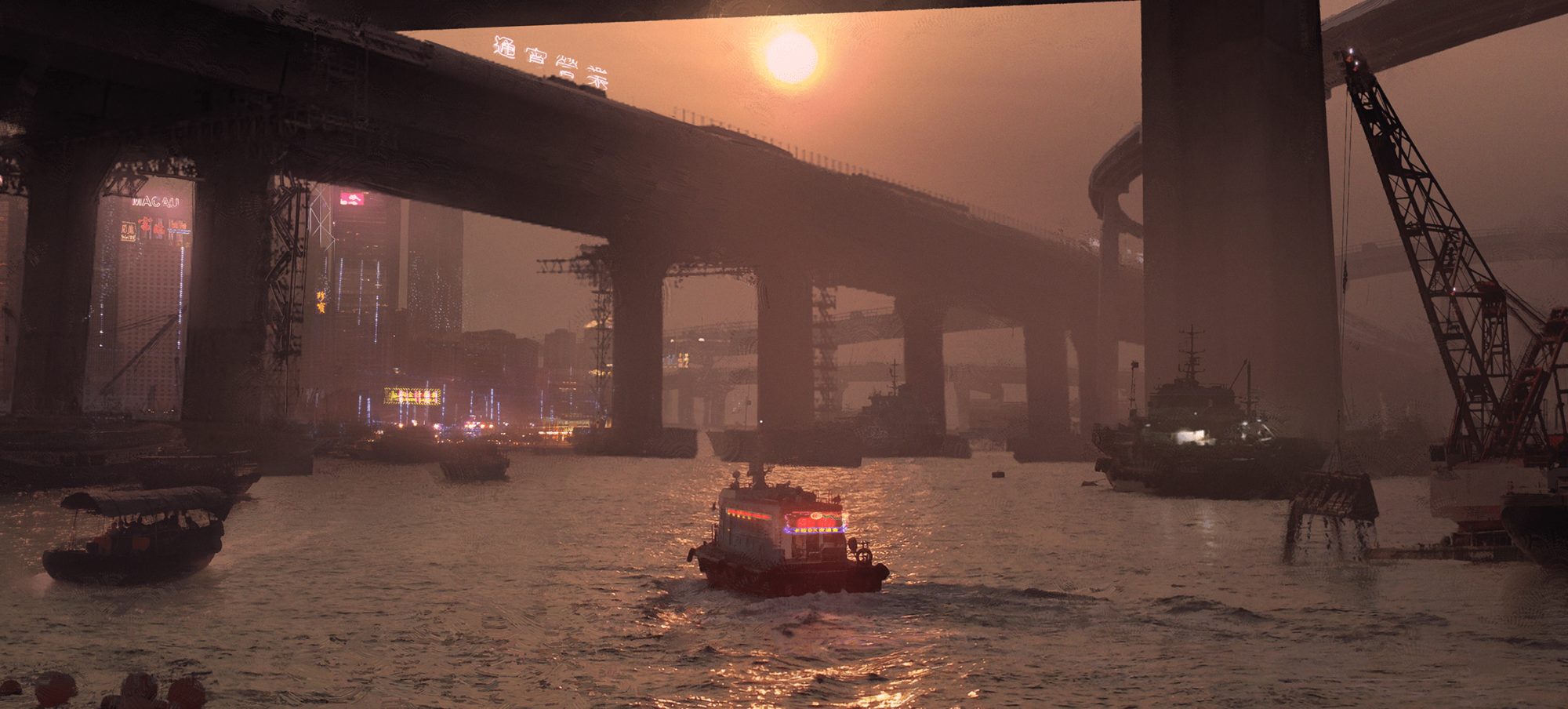 This sci-fi works exhibition entitled "MO2049" presented by Portuguese concept artist and illustrator Ricardo Lima. This exhibition is inspired by worlds created in sci-fi films, namely Blade Runner (1982), Akira (1988), Total Recall (1990), Ghost in the Shell (1995), Fifth Element (1997) and Dredd (2012). Ricardo Lima has taken this opportunity to develop a personal project using Macau, a place he has never visited before, as the backdrop for a film viewed through a dystopian lens. Lima's science fiction narrative depicts the relationship between megacities and mother nature as the cycle of change accelerates towards an anthropogenic future.
When: October 7, 2020–January 8, 2021
Where: Taipa Village Art Space, 10 Rua Dos Clérigos, Taipa
How much: Free admission
For more information, check the organizer's Facebook page or their website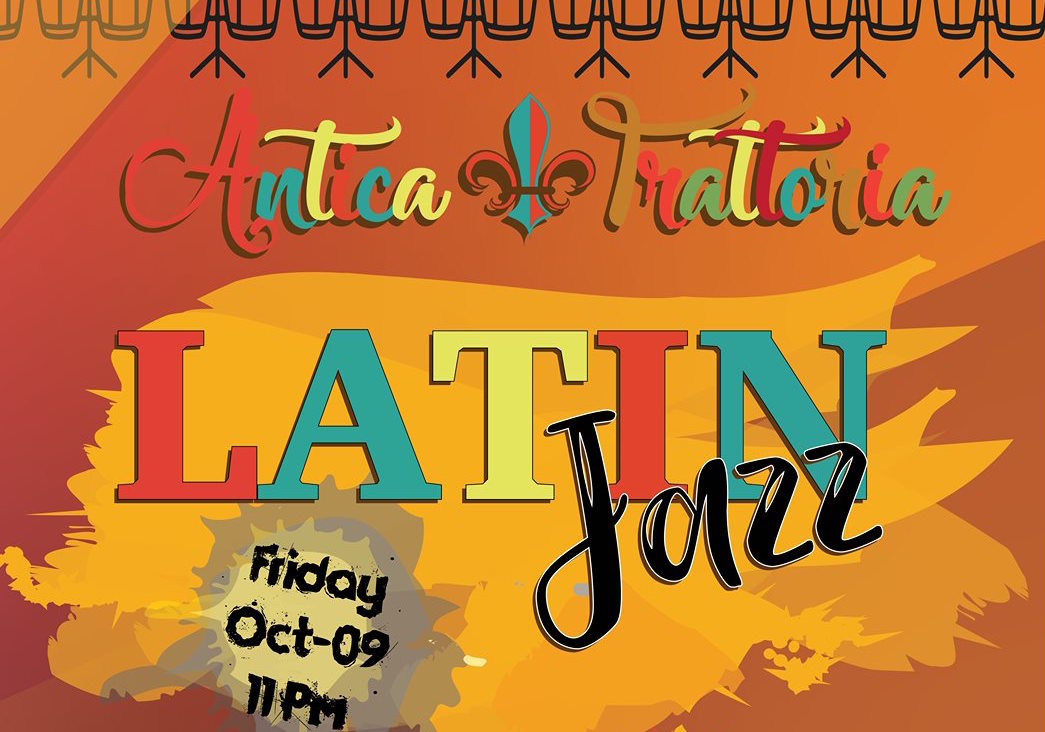 Experience the first live real Latin jazz in Macau! Good vibes providers for the night include Chakseng (sax and flute), Chao on the keyboard, Ming sets the rhythm on the drums, but also Tommy Liang (bass), Apollo (percussion), Dudu (percussion) and guest vocalists, Queena and Silping T. Taking place at Antica Trattoria, there are foods and drinks to try while enjoying the first-ever Latin jazz live performance by the restaurant.
When: Starts at 11:00pm, Friday, October 9, 2020
Where: Antica Trattoria, 40–46 Edificio Vista Magnifica Court, Avenida Sir Anders Ljungstedt, Macau
How much: Free admission
For more information and reservations, check the event's Facebook page or call +853 2875 5102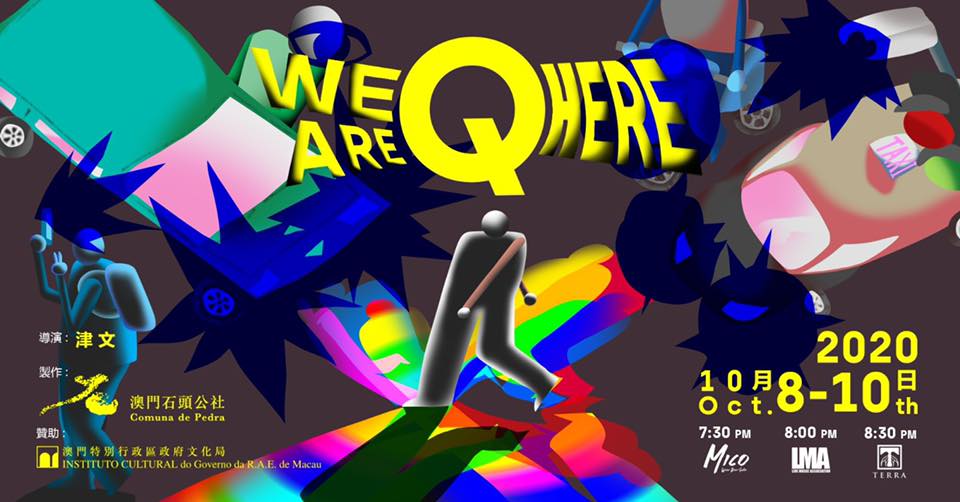 Comuna de Pedra has organized a set of three shows happening on different nights at different venues to highlight some of society's minorities. "Stories of the oppressed shine with pride!", the organizers claim. This is not merely a single story or performance but multiple stories and performances happening at the same time in different districts.
"With the development of society, we have the chance to listen to more stories of these minorities. However, due to an excess of information in the modern world, people do not have enough time to digest and thereby only see the surface, which leads to more labeling. Often times, we think critically without truly or deeply understand things. During this performance, we hope to create a private space for the majority group to really listen and understand these stories of the minority groups. These young people have all gone through tough times. Because of being different and not fulfilling the standards and expectations of the majority, they are negatively labeled and rejected by the society and even their families.", Comuna de Pedra says. The plays were created by Wong Weng Chon, directed by Zé, and are performed by Oscar Cheong, Chan Ka Hou, Tam Suk Ha, Loretta Lou, Bobby Leong, Si Tou Wai Wa, Chao Ka Wang, and Un Iat Hou. The shows are suitable for people aged 16 and above.
When: 7:30pm, 8:30pm and 9:30pm, Thursday–Sunday, October 8–11, 2020
Where: Mico Bar, 78A Rua de Tomás Vieira, Macau, Terra Drip Bar, 364 R. 1 de Maio, Macau and Live Music Association, 50 Avenida do Coronel Mesquita, San Mei Industrial Building 11B/F, Macau
How much: Prices range from MOP $170–700 (bundle tickets)
For more information, send an email to the organizer at [email protected] or check the event's Facebook page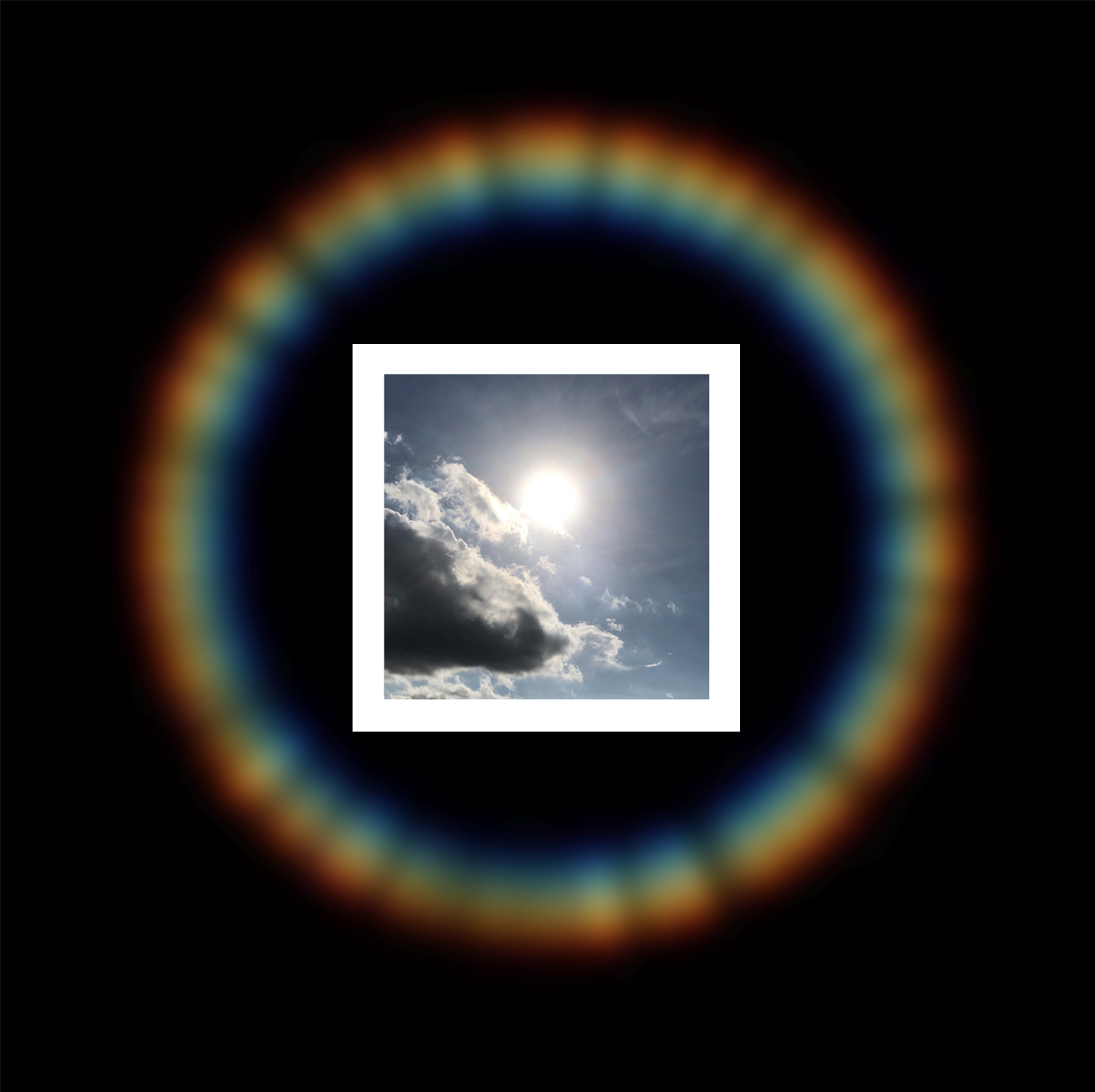 "Into The Light – Solo Exhibition of Sisi Wong" is Macau artist Sisi Wong's solo exhibition to take place in AFA Macau. Organized by the Macau Art For All Society, this showcase is part of the "New Generation.New Media" – Art Exhibition Series. Sisi Wong was born in Macau and moved to Taiwan when her childhood. She obtained her bachelor's and master's degrees in Fine Art Department from the National Taiwan University of Arts, majoring in mixed media. She now lives in Macau and engages in visual art education.
Her type of creation is mainly photography, image installation and video art, It combines "light", "image" and "visual perception" as the main axis of creation, looking for the essence of the "consciousness"; and "self-existence"; belonging to the individual in the photographic vocabulary. The solo exhibition "Into The Light"; was started by the work "Pantheon"; shot in Rome, which shows that she is trying to express herself while looking back to the art history of light by taking the physical and mental inspiration from this majestic historical building. The entire work focuses on the "oculus"; (Latin for "eye") on the huge dome, which is the only light source of the entire building, like the eye of God, which clearly declares the sacredness of light and its connection with vision.
When: October 11–November 6, 2020
Where: AFA, 4F Art Garden, 265 Avenida Dr. Rodrigo Rodrigues, Macau
How much: Free admission
For more information, check the organizer's Facebook page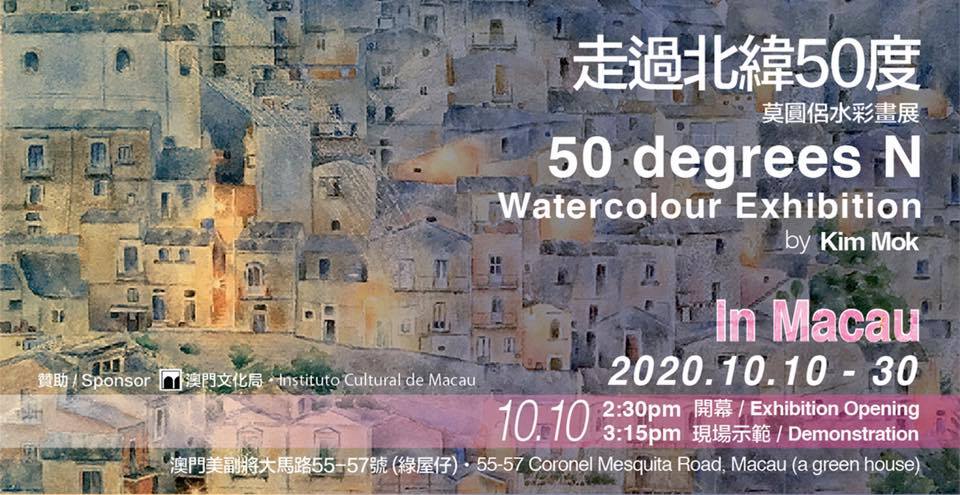 At this exhibition, the artist, Kim Mok, displays more than twenty watercolor works, which record some of the scenes she saw while traveling. The works also depict some old streets and narrow alleys in Macau and show her feelings for those old buildings that have disappeared. Last year, she chose to return to the city where she lived, Brighton, and hold her first solo exhibition. Her purpose is to take Brighton as a starting point for her art exhibition. This time, she wants to continue this exhibition in Macau. In addition, to show the public scenes that she recorded during her travel, she also hopes to take this opportunity to promote watercolor art and let more people get to know her and her works.
Tired of an immutable life? Hate that you always go the same way and make the same mistakes? A trip away challenges your own habits and opens up your perspective and flexibility in looking at things. It lets you temporarily break out of that boring routine, re-plan your own direction, and inject new energy into your future", the exhibition's curator explains.
When: October 10–30, 2020
Where: Green Houses, 55-57 Avenida Coronel Mesquita Road, Macau
How much: Free admission
For more information, check the event's Facebook page
Tags