Have you been anxiously waiting for the weekend to take some time off for you and your family? Or perhaps hang out with friends, book a spa treatment, and have some cocktails? Well, you're in luck then! Vida Rica Bar is back with yet another mixology episode, bringing us Bar Stories Chapter 53 – Cinebrew, Macau. The St. Regis Bar is also having a great deal on negronis, so scroll down to learn about it. Besides these, there's MGM Cotai's Oktoberfest, lots of cultural happenings, and more to enjoy. Be sure to check out our selection of the best events happening this weekend in Macau! If LinkedIn is more your thing, follow us and explore our original articles and shares. Have a happy weekend.
(See featured image above)
For Bar Stories Chapter 53, Mandarin Oriental, Macau has invited the mixology team from Cinebrew, a local bar inspired by cinematic motifs. Explore the many wonders of cinematography through their cocktails as the bar's team joins Bar Stories' Chapter 53 to unveil new signature cocktails and the bar's all-time favorite classic selections.
When: 7:30pm onwards, Thursday and Friday, September 30 and October 1, 2021
Where: Vida Rica Bar, Mandarin Oriental, Macau, 945 Avenida Dr. Sun Yat Sen, NAPE, Macau
For more information and bookings, call +853 8805 8918, send an email to [email protected] or check Vida Rica Bar's Facebook page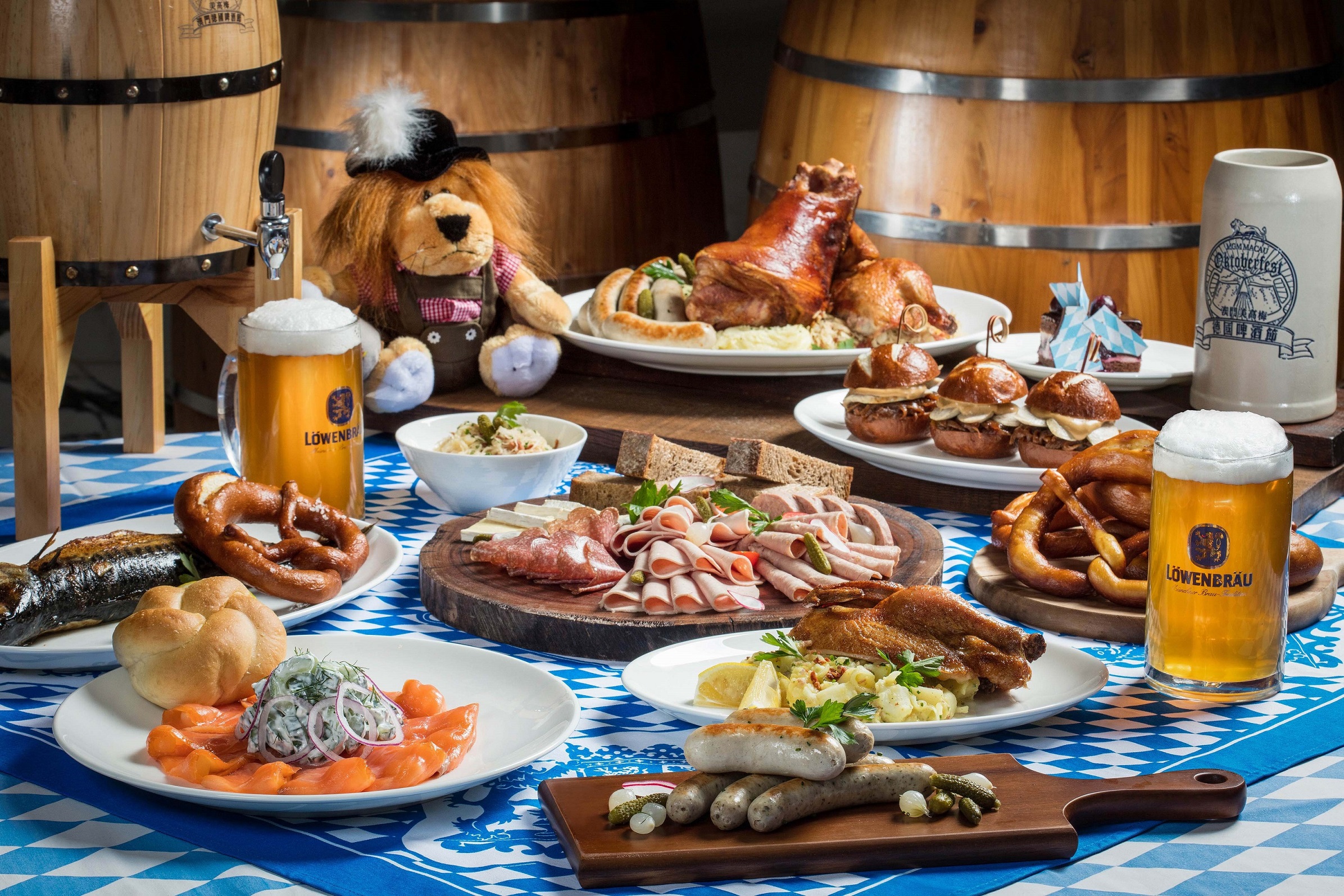 In October, MGM is bringing back the annual signature party Oktoberfest Macau at MGM Cotai's 1/F Roof Terrace. This year, the iconic cultural festivity marks its 12th anniversary. Throughout the years, the event has welcomed approximately 170,000 beer lovers, with over 160,000 liters of beer, as well as over 70,000 kilograms of roasted pork knuckles and chickens eaten!
Paying homage to this carnival that originated in Germany, MGM continues to serve an array of German beverages and gourmet. The bierfest will be serving the crowd's favorite Löwenbräu, one of the six genuine German Oktoberfest brews, together with Paulaner beer from another Oktoberfest authorized brewery. In addition to the brews, dynamic live music, Bavarian patterned beer tent, and ceiling wreaths all are to enliven Oktoberfest Macau at MGM and making it a guaranteed fun and lively bierfest for everyone in town.
When: Cancelled
Family-friendly activities – Saturday and Sunday, 11:00am–3:00pm
Where: MGM Cotai, Avenida da Nave Desportiva, Cotai
How much: MOP $180–450
For more information, call +853 8802 2666, send an email to [email protected] or check the organizer's website
*All valid Macau ID holders and Mlife members are eligible for a MOP $20 discount on each entry ticket and 20% discount on Oktoberfest merchandise
*Free admission fee for children under nine years old
*Admission ticket includes one complimentary drink (exclude champagne)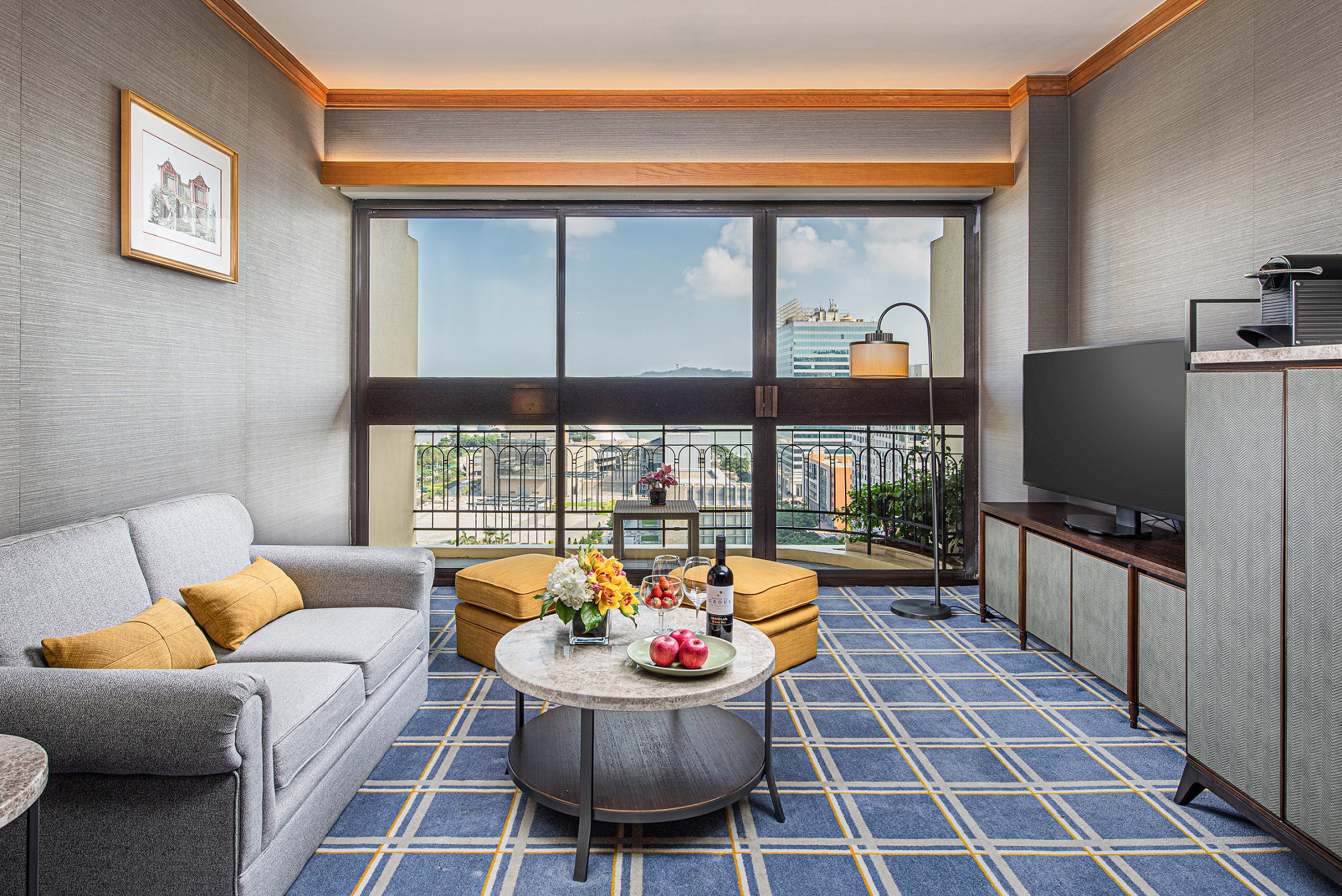 Autumn is almost here and Artyzen Grand Lapa Macau has crafted a series of interesting activities and deals for everyone to fully enjoy the season! From staycations with workshops, fado nights, and set lunches, there's an array of events to be a part of, so don't miss the chance to visit this property and take the whole family or a bunch of friends.
When: Ongoing
Where: Artyzen Grand Lapa Macau, 956-1110 Avenida da Amizade, Macau
How much: Staycations – Starting from MOP $698, MOP $898, and MOP $1,130 per night
Meals – Starting from MOP $228 per adult and MOP $109 per child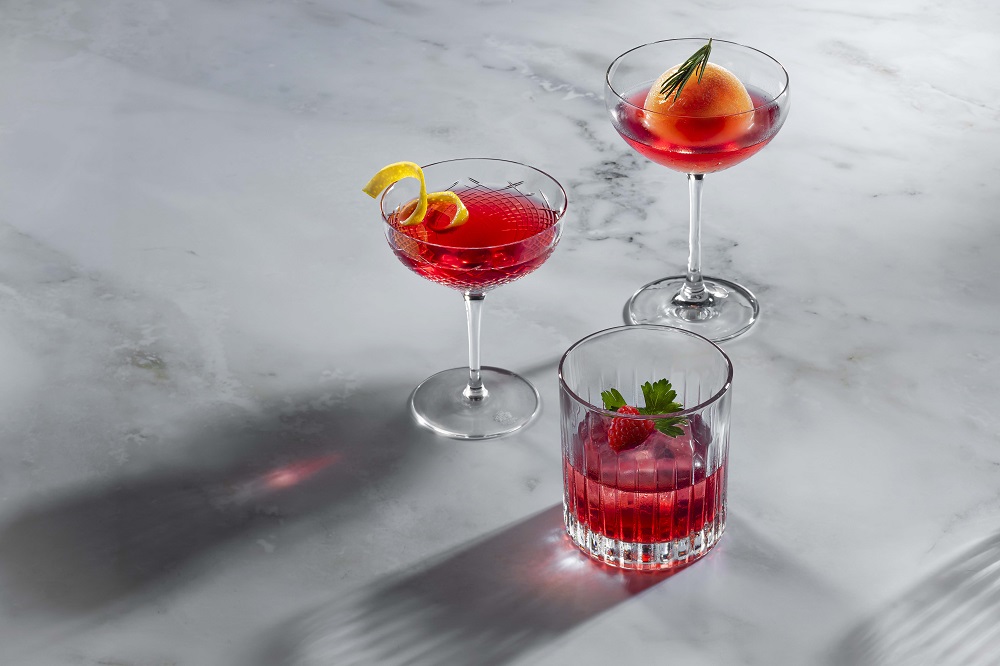 The St. Regis Bar invites negroni aficionados to discover new negroni concoctions curated by talented mixologists. Continuing with the tradition of enlivening time-honored recipes, guests can experience The Negroni Variations.
The Negroni cocktail was invented in 1919 at Caffe Casoni in Florence by Conte Camillo Negroni. He requested the bartender to strengthen his favorite cocktail, the Americano by replacing the soda water with gin and garnishing it with a slice of orange, hence, the Negroni was born. Discover The Negroni Variations curated with contemporary craftsmanship at this stunning venue. The St. Regis The Bitter Edition is a twist to the traditional drink with St. George Botanivore Gin, Antica Formula rosemary, campari, and a healthy dash of Regan's orange to balance the rich character.
Mezze Negroni combines award-winning Tequila Alipús Mezcal with Mancino Vermouth, vermouth to be enjoyed on its own or served as a perfect companion in cocktails.  Campari and fresh raspberry are added to create a symphony of flavors. The Sloe-Groni is an exquisite blend of Sipsmith London Dry Gin, Sloe-Gin, campari, and sweet vermouth. The bitter-sweet concoction with fresh fruity notes elevates the classic negroni to another level. To complement the Negroni selection, The St. Regis Bar serves tantalizing fare such as dry-aged beef burger, Boston lobster, fried baby calamari, and truffle fries.
When: September 13–November 30, 2021
Where: The St. Regis Bar, Second Floor, The St. Regis Macao, The Londoner Macao, Estrada do Istmo, s/n, Cotai
How much: From MOP $138 per cocktail*
For more information and reservations, call +853 8113 1300 or send an email to [email protected]
*All prices are subject to 10% service charge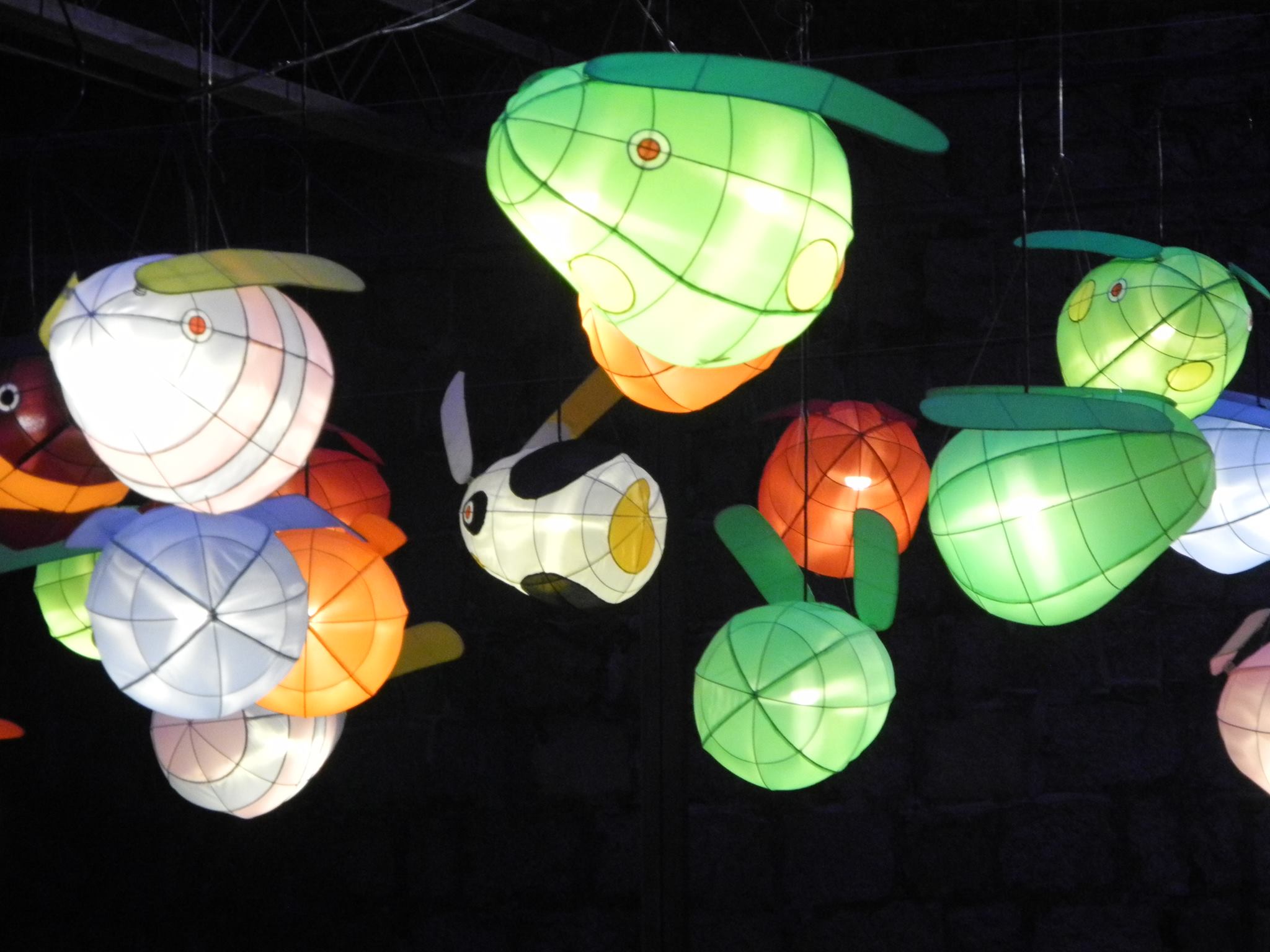 In celebration of the Mid-Autumn Festival this September 2021, Albergue SCM presents creative interpretations of traditional rabbit-shaped lanterns by local and overseas artists. These delightful works combine traditional Chinese handicrafts with the abundant creativity of the designers.
When: September 21–October 3, 2021
Where: A2 Gallery, Albergue SCM, 8 Calçada da Igreja de S. Lázaro, Macau
How much: Free admission
For more information and bookings, call +853 2852 2550, 2852 3205, send an email to [email protected], or check here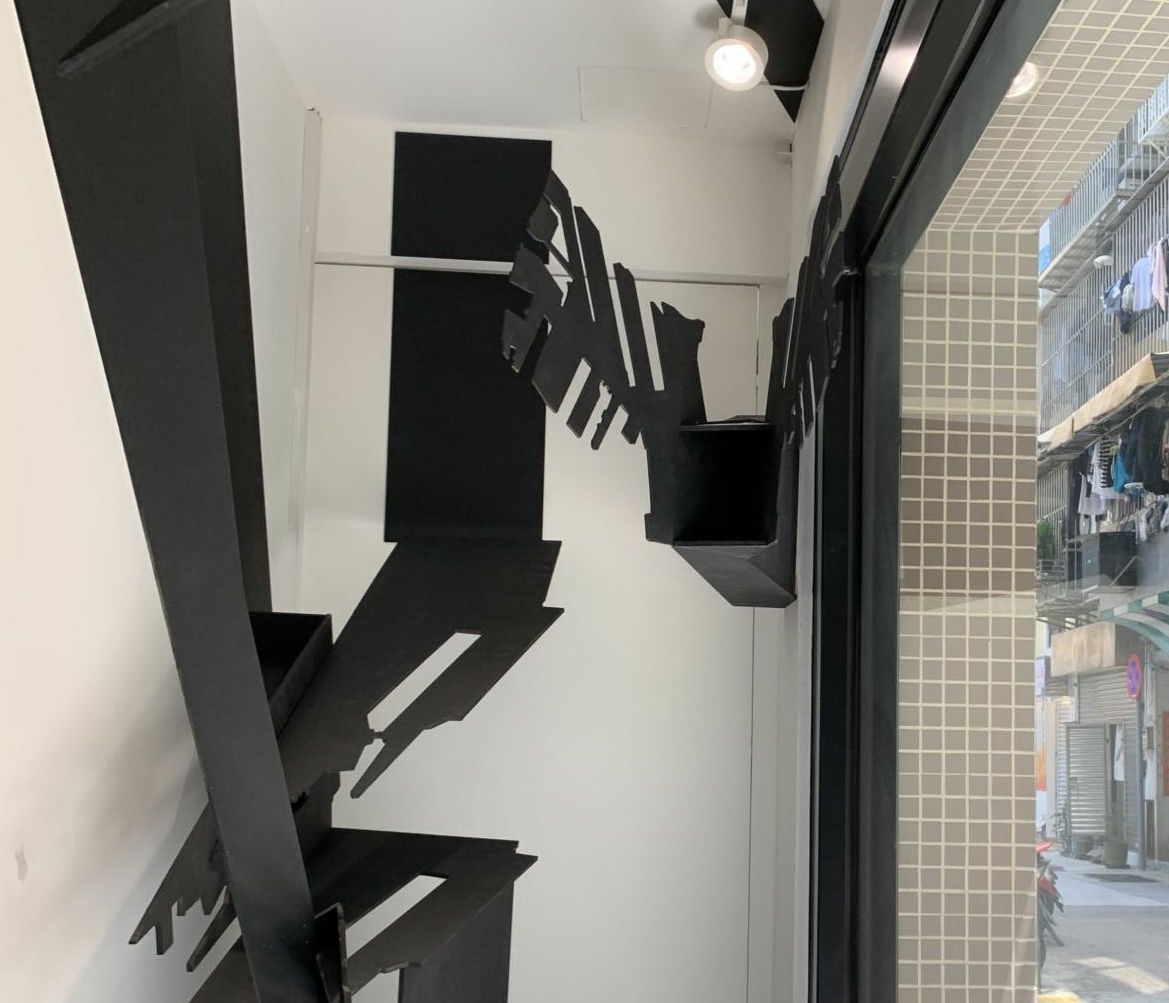 This site-specific installation showcases an ongoing observation of infrastructure. Being mankind's largest built structures, infrastructure comprises an international network that supersedes national borders. Inspired by harbor maps from Macau, Shenzhen, Hong Kong and connecting them to Portugal (Lisbon) and the Netherlands (Rotterdam), the project became a way to convey the overseas relationships that have existed for hundreds of years between these cities.
The author has a personal or professional relationship with the chosen territories. If infrastructure connects people, this storefront is a three-dimensional map that collides with a post-geographical affection. The spatial language of folded black harbor maps manifests uncanny views of an otherwise straightforward flat and generic typology. It proposes an imaginary transnational enterprise, in which the white voids are merely temporary gaps that are soon filled as the built environment never ceases to expand. Hypothetically, the ultimate iteration of this window would be an uneasy dense, black picture.
When: September 9–December 31, 2021
Where: Impromptu Storefront, 14–A Travessa Inácio Baptista, Macau
How much: Free admission
For more information on the artwork, click here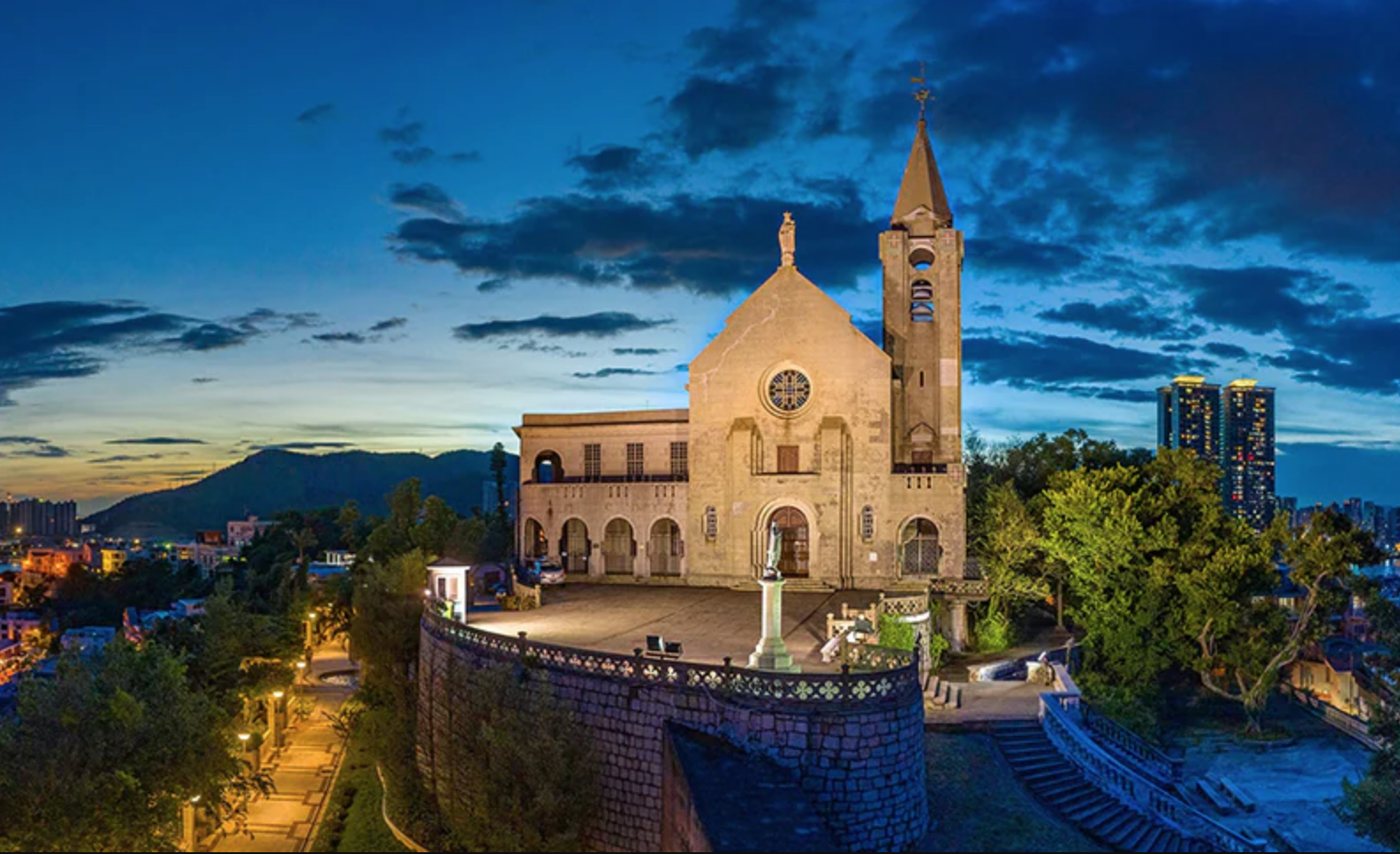 It's time for gatherings with family and friends during the Mid-Autumn Festival, and one of the festive activities is moon appreciation. The Cultural Affairs Bureau has crafted a selection of viewpoints suggestions from where people can watch the moon and all its surroundings.
Despite the dense urban environment, there are actually many good spots for appreciating the full moon, some of which not only offer spectacular views of the moon, but also the iconic cityscape of Macau. Let's enjoy a cozy evening with family and friends this Mid-Autumn Festival with mooncakes and lanterns!
When: Ongoing
Where: Penha Hill, Hilltop of Penha Hill, Macau,  Macau Tower, Largo da Torre de Macau, Taipa Waterfront, Zona de Lazer da Marginal da Taipa, Taipa, Lou Lim Ioc Garden, 10 Estrada de Adolfo Loureiro, Macau, Taipa Houses-Museum, Avenida da Praia, Carmo, Taipa
How much: Free admission for most of these spots*
*Macau Tower Observation Deck – MOP $165 per person
*Bike rent in Taipa – MOP $10–20 per hour
For more information, call +853 8988 4000, send an email to [email protected] or check here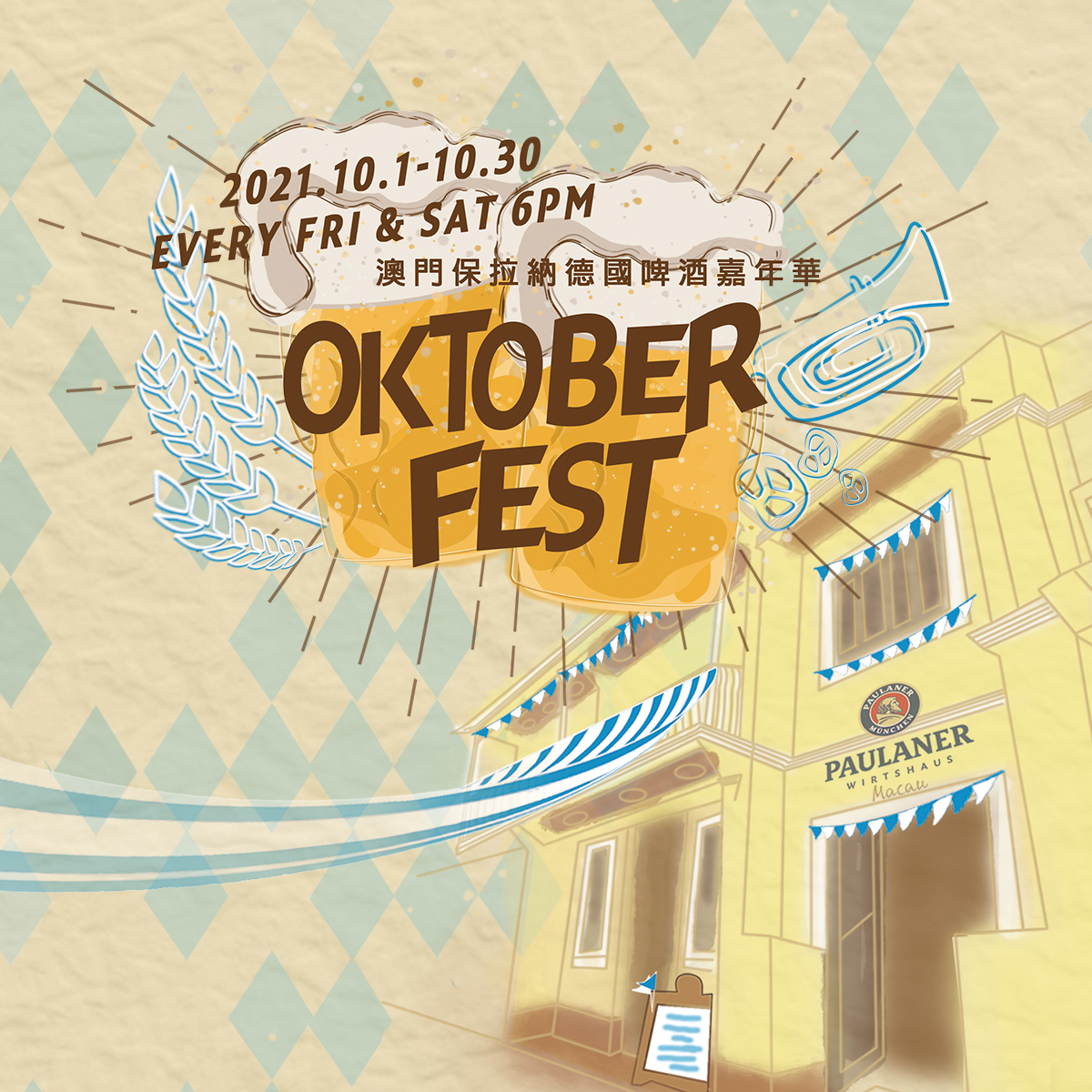 Paulaner Wirtshaus Macau–the city's first official  Paulaner beerhouse–takes great pleasure in hosting the first German Oktoberfest to be held in the historic destination of Taipa Village Macau. Taking place throughout October on Friday and Saturday evenings, this fun-filled, big-on-beer celebration will feature a  wide range of special menus offering seven varieties of Paulaner draft beer and authentic  Bavarian cuisine. The festivities will include eclectic live band performances, interactive themed games, and traditional celebratory fixtures to recreate the atmosphere of  Germany's most famous annual event.
The first official Paulaner beerhouse in Macau, Paulaner Wirtshaus brings authentic flavors from the heart of Bavaria to Taipa Village, adding even more international diversity to this thriving epicurean destination. During Oktoberfest, customers can enjoy a glass of seasonal  Paulaner beer or a selected cocktail or mocktail, as well as savory barbecue snacks.
When: Fridays and Saturdays, 6:00pm–midnight, October 1–31, 2021
Where: Paulaner Wirtshaus Macau, 41-43 Rua dos Negociantes, Taipa Village
How much: *MOP $78 per person (early bird), MOP $98 per person,
For more information, call +853 2838 1038 or check the organizer's Facebook page
*Price includes one beer, cocktail, or mocktail and one barbecue snack
The exhibition is divided into four sections, namely Revolutionary Epic, Praise of the New Era, Chang'an New Painting and Strength of Character, featuring over 150 outstanding works by Shi Lu, a renowned painter of the Chang'an Painting School, including ink wash paintings, prints, oil paintings, and calligraphies, supplemented by relevant historical materials, documents and pictures, showing the change and innovation of the theme of his works and the formation of his distinctive style.
Shi Lu (1919–1982), a native of Renshou County in Sichuan Province, is the adopted pseudonym of Feng Yaheng, because of his admiration for Shi Tao and Lu Xun. As one of the 20th-century artists with the greatest contemporary spirit and avant-garde vision in the history of Chinese art, Shi Lu devoted his life to the inheritance, innovation, and development of national art, and advocated the artistic principle of "learning from tradition on the one hand and learning from life on the other", incorporating the scenery of the Loess Plateau and the customs of northern Shaanxi into his paintings.
When: September 18–November 12, 2021
Where: Macao Museum of Art, Avenida Xian Xing Hai, NAPE, Macau
How much: Free admission
For more information, check here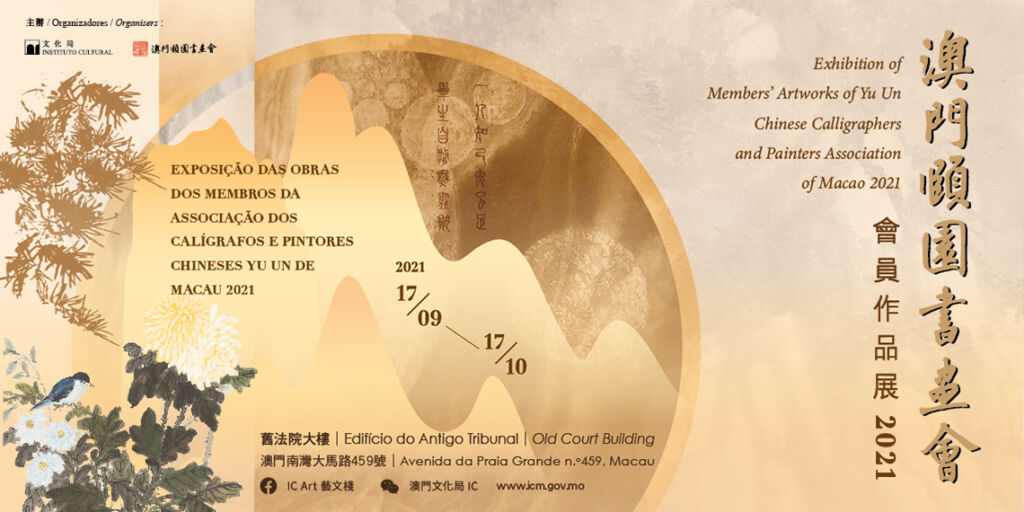 Co-organized by the Cultural Affairs Bureau (IC, from the Portuguese acronym) and the Yu Un Chinese Calligraphers and Painters Association of Macao, the "Exhibition of Members' Artworks of Yu Un Chinese Calligraphers and Painters Association of Macao 2021".
The "Exhibition of Members' Artworks of Yu Un Chinese Calligraphers and Painters Association of Macao 2021" features a total of 177 pieces (sets) of Chinese traditional paintings, calligraphies, and seal carvings. Chinese traditional paintings in different genres and various forms will be exhibited, including demonstrative splashed-ink landscape paintings, expressive bird-and-flower paintings, lifelike ink wash portraits, and exquisite and emotive landscape paintings of Macao. Meanwhile, this exhibition showcases the members' mastery of various script types such as Xing (semi-cursive script), Zhuan (seal script), Kai (regular script), Li (clerical script), and Cao (cursive script), as well as poetry and literature, presenting the unique beauty of calligraphy.
When: September 17–October 17, 2021
Where: Old Court Building, 459 Av. da Praia Grande, Macau
How much: Free admission
For more information, call +853 8988 4000 or send an email to [email protected]
Tags