2021 is finally here and we just can't wait to see what the new year brings! Temperatures outside have dropped, festivities are over and it's time to get back on the horse and start January with new things. We've selected the best events in town to enjoy this first month of 2021, so be sure to read through and plan ahead for these next 30 days. This time, we're breaking it down into sections, with the best happenings in dining, arts and culture, and for the family. We wish you all a great and happy new year!
---
DINING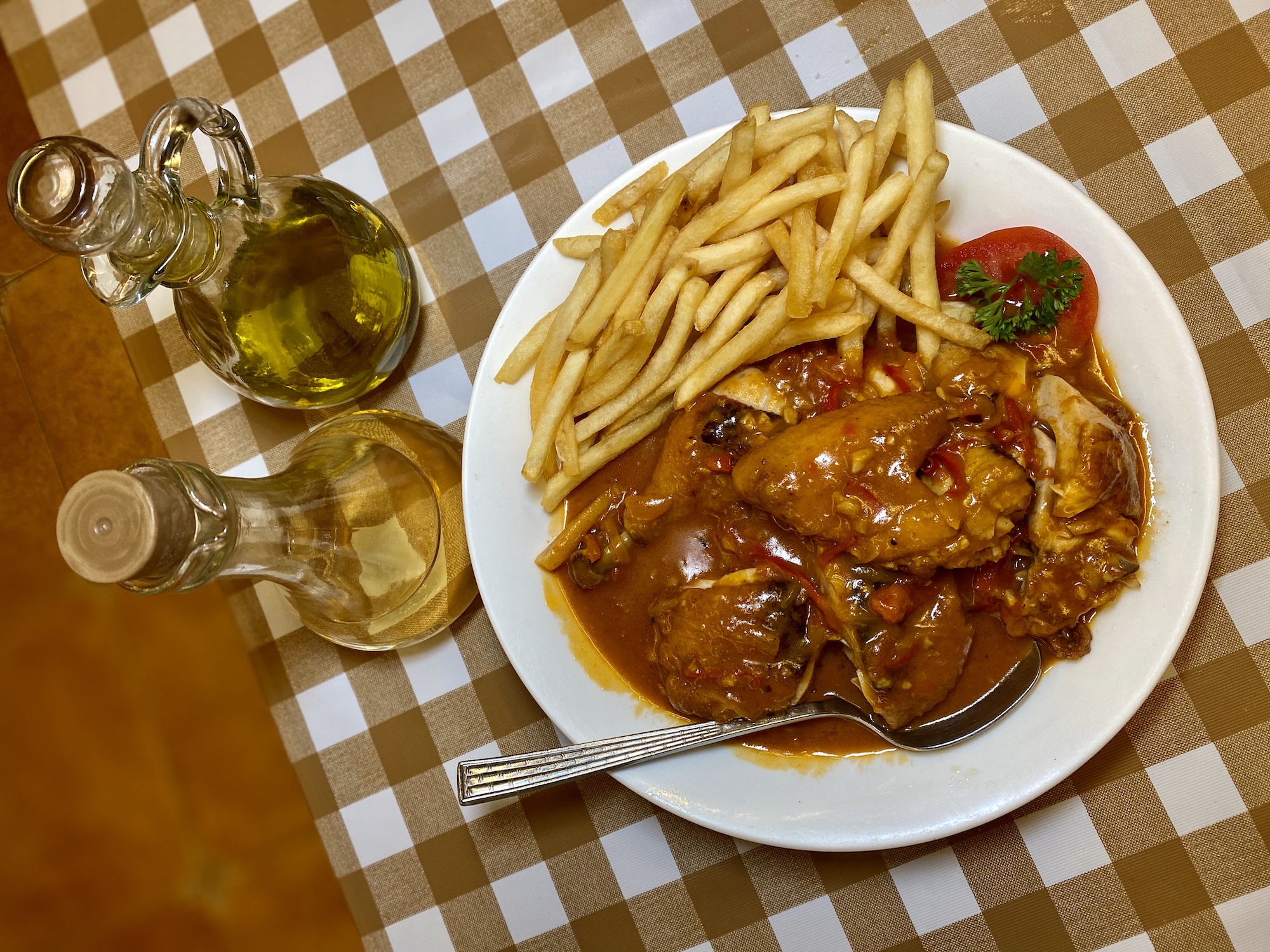 African chicken might sound everything but Macanese. However, it's a dish that originated in Macau, indeed. Then why this name? It's all about the spices: this dish is called so because it utilizes lots of exotic ingredients from former Portuguese colonies such as Angola or Mozambique, in Africa. As it happens with most Macanese dishes, there are several theories on its origins: some say it was local chef Américo Ângelo's invention, but others argue it's been created by the families of retired Portuguese Army officials who later emigrated to Macau.
This dish is quite simple and very likable: barbecued chicken topped with a thick, textured, and flavorsome sauce essentially made of coconut milk and chili. If you're on the lookout for this delicacy, search no more! We've got you covered on some of the places where you can taste it in Macau. Some do it more on the curry side, while others create a soft and full sauce; some even cook the chicken in the sauce itself instead of pouring it after it's grilled. Check out the differences and have an African chicken tour in the city!
Read the full article here: Macanese Craze: Where to Get African Chicken in Macau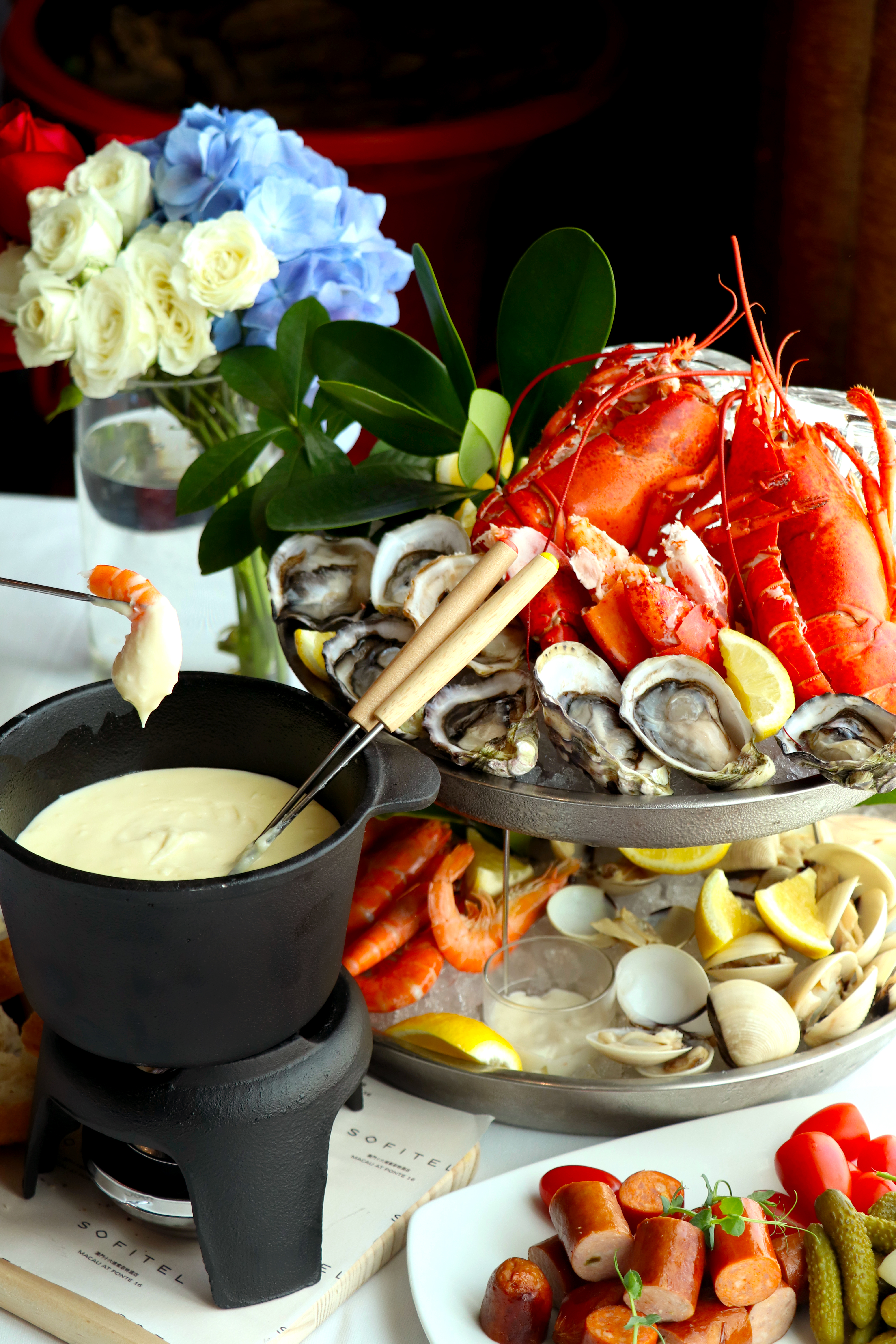 Rejoice, seafood lovers! Upgrade your seafood dining experience with the sumptuous seafood cheese fondue Privé is offering every Friday, Saturday, and public holidays this December! Savor the extremely fresh seafood tower featuring jet-fresh Boston lobsters, French oysters, Malaysian prawns, and many more, but also enrich the seafood flavor with premium cheese. After this incredible feast of flavors, perfect your dinner with a delectable French dessert. To check the full menu, click here.
When: 6:00pm–9:30pm, Fridays, Saturdays, and public holidays, December 1, 2020–January 31, 2021
Where: Privé, Sofitel Macau At Ponte 16, Rua do Visconde Paço de Arcos, Macau
How much: MOP $488++ per person (minimum two persons)
*Enjoy 20% discount with the Macau Consumption E-voucher (except on public holidays and designated dates)
For more information and bookings, call +853 8861 7210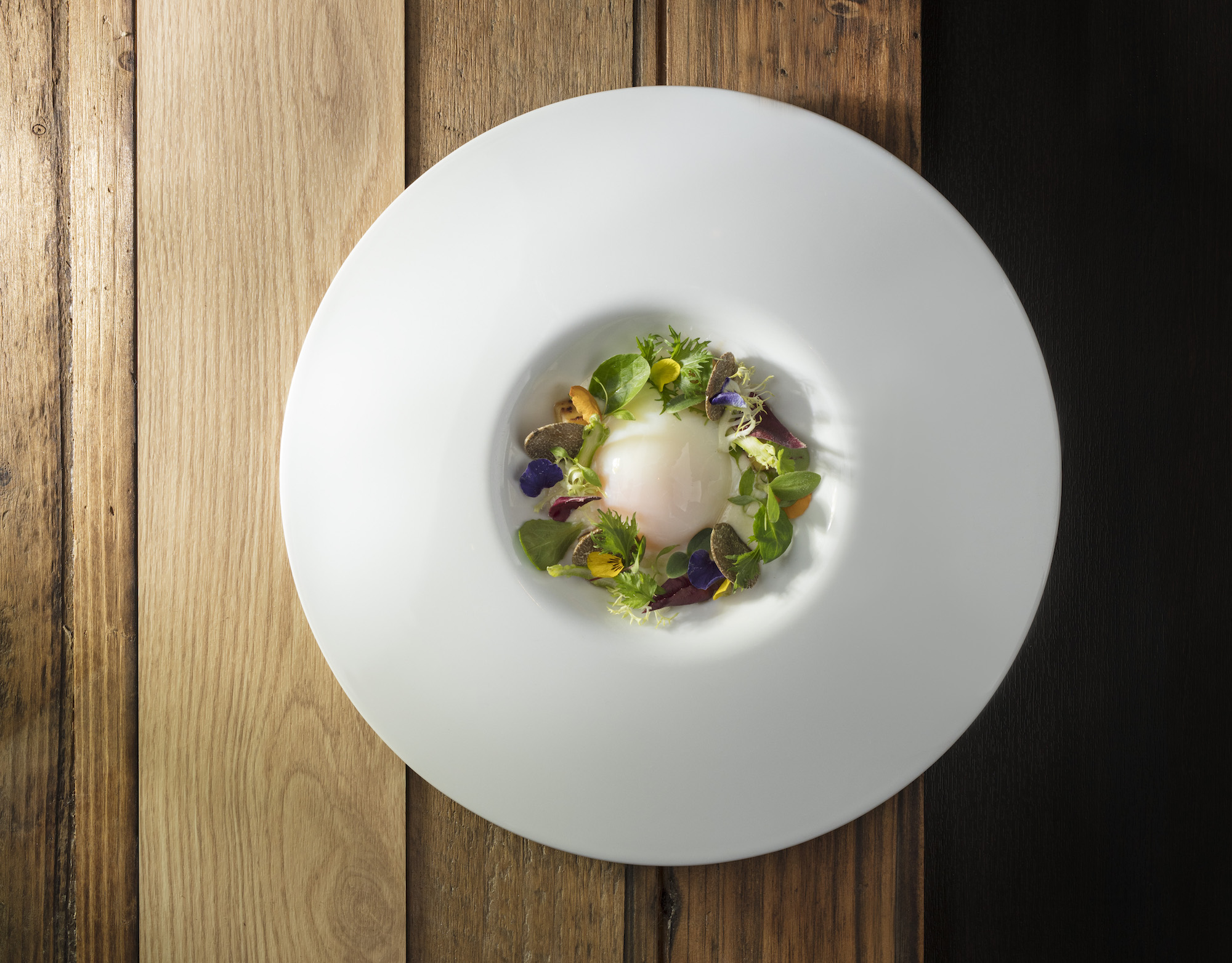 The Manor at The St. Regis Macao presents the new "Let's do a Luxe Lunch" set menu–an all-new, special occasion lunch experience featuring luxurious gourmet specialties showcasing the finest imported seafood and premium cuts of meat.
The creation of Executive Sous Chef at The Manor, Michele Dell'Aquila, Let's Do a Luxe Lunch represents an enhanced interpretation of the popular seasonal "Let's do Lunch" menu, and offers diners an alternative to the traditional "hotel brunch" while showcasing some of the finest ingredients from the land and the sea for an unmistakably luxurious lunch experience.
When: 12:00pm–3:00pm, ongoing
Where: The Manor, The St. Regis Macao, The Londoner Macao, Estrada do Istmo, s/n, Cotai
How much: Four-course – MOP $588+ per person
Five-course – MOP $698+ per person
*Free flow Billecart-Salmon Brut Champagne package for an additional MOP $298 per person
Seasonal 'Let's Do Lunch in Fall' three-course set – MOP $248 per person
For reservations or more information, email [email protected] or call +853 2882 8898
Healthy and Nourishing Winter Warmer Menus at The Parisian Macao and Sands Macao
The Parisian Macao and Sands Macao have introduced seasonal winter warmer menus at two outstanding Chinese restaurants from now until January 31, 2021. All the ingredients used are traditionally valued for their nourishing properties, bringing health, heat, and vitality during the cooler winter weather. At The Parisian Macao's Lotus Palace, relish steamed glutinous rice with crab roe, morel mushrooms and cured meat in lotus leaf, braised mutton with bamboo shoots and mushrooms served in clay pot and more. In addition to the winter à la carte menu, seasonal hot pot dishes are full of healthy goodness, including bamboo pith and coconut with chicken broth, and slow-cooked sliced grouper with sour bamboo shoots and preserved chili in hot and sour broth.
Highly regarded for its authentic Cantonese cuisine, Golden Court is offering dishes bursting with warming properties to keep the chills away this winter. Healthy treats include braised spotted garoupa and lamb with bamboo shoots and black mushrooms in clay pot, braised chicken, sea cucumber and chestnuts in clay pot and sautéed yellow eel with young bamboo and scallion in clay pot. The flavor of these traditional classics has been enhanced using the freshest seasonal ingredients.
When: Now till January 31, 2021
Where: Lotus Palace, The Parisian Macao, Estrada do Istmo, Lote 3, Cotai and Golden Court, Sands Macao, 203 Largo de Monte Carlo, Macau
For more information and reservations at Lotus Palace, call +853 8111 9260 or send an email to [email protected] To contact Golden Court, call +853 8983 8222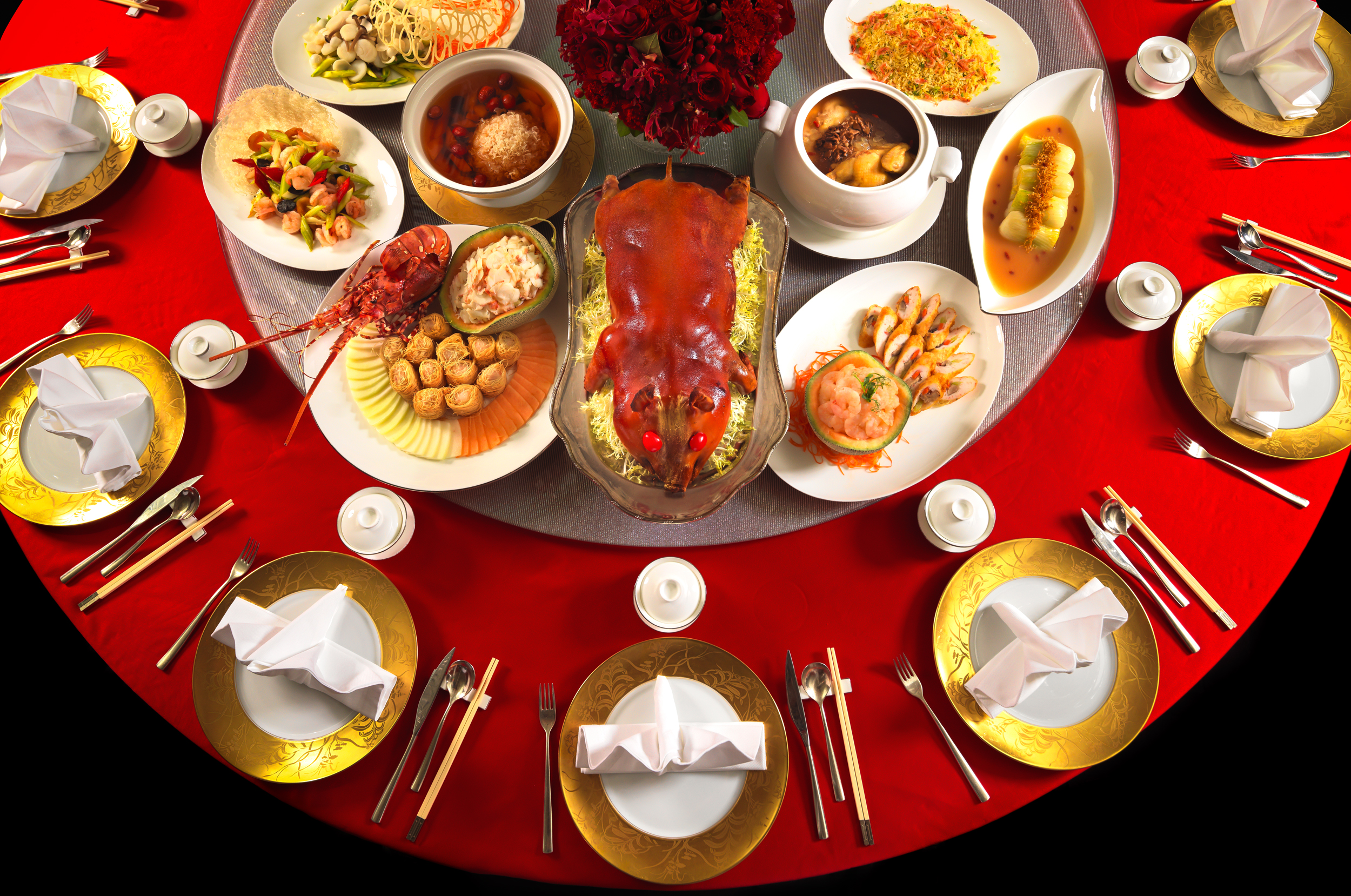 If you want to take these celebrations to the next level and fit everyone around the table but don't really have time to cook the whole day, book a table at Mandarin Oriental, Macau and have a luxurious meal at a sumptuously prepared table for several people. Enjoy this Chinese New Year amongst your loved ones over hot food with a homemade feel. The hotel offers several menus catering to people's needs. From the Fortune menu to the Success one, there's an array of choices to make, which makes this even more fun! These include a complimentary Lo Hei–traditional Cantonese dish served for Chinese New Year–12 soft drinks or beers per table, mahjong for entertainment with Chinese tea service, free parking, and many other surprises!
When: From now till March 31, 2021
Where: Mandarin Oriental, Macau, Avenida Dr. Sun Yat Sen, NAPE, Macau
How much: Prices ranging from MOP $7,888 to MOP $13,888 per table
For more information and bookings, call +853 8805 8865 or send an email to group-momac-catering&[email protected]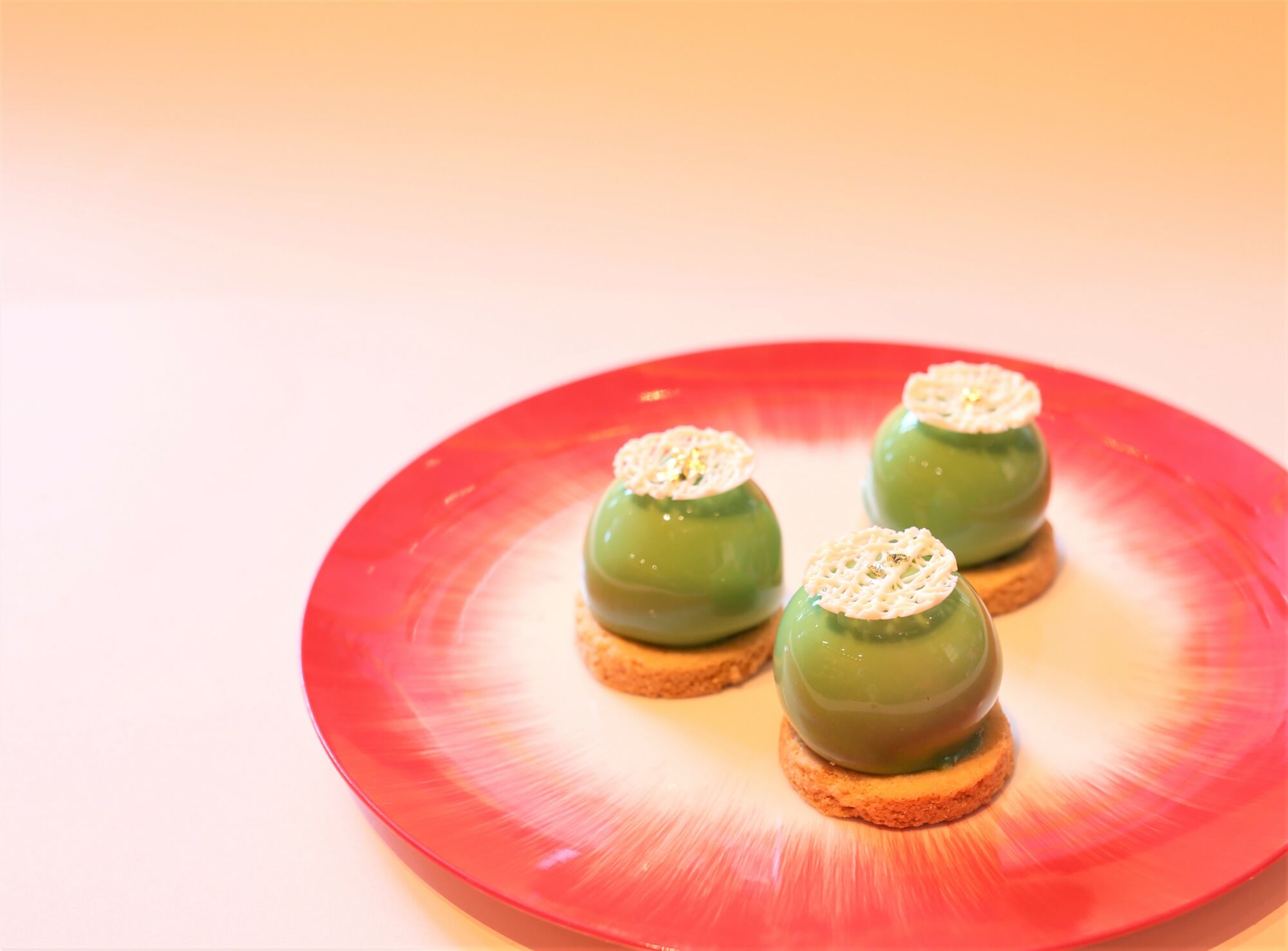 Strawberry Delights at Grand Hyatt Macau
Guests can enjoy "Strawberry High Tea" with the spectacular view on the 37th floor Grand Club. "Strawberry High Tea" includes 10 exquisite desserts and savories, paired with a glass of Veuve Clicquot Yellow Label champagne and a selection of Nespresso coffee or TWG tea. Strawberry yogurt cheesecake and pistachio strawberry cremeux are highly recommended among these delicacies. With an aesthetic appearance and a pleasant fruit aroma, the strawberry yogurt cheesecake is appealing by all means. In order to reduce the fat in the dessert, Chef Jerry uses healthy strawberry yogurt, a substitute for butter, keeping it tender with a lighter taste whereas the pistachio strawberry cremeux contains a slightly nutty aroma. The mousse is mixed with strawberry jam which creates a soft and silky texture and leads to a scrumptious and delicate taste.
The Strawberry Grand Set is served at Lobby Lounge and includes three pieces of strawberry pastry of your choice and a selection of your favorite Nespresso coffee or TWG tea. Luxuriate in the latest strawberry sweet treats at Grand Hyatt Macau for an afternoon respite.
When: Strawberry High Tea – Sundays and Saturdays, January 2–February 28, 2021
Strawberry Grand Set – From now till February 28, 2021
Where: Grand Club and Lobby Lounge, Grand Hyatt Macau, City of Dreams, Estrada do Istmo, Cotai
How much: Strawberry High Tea – MOP $388 for two persons
Strawberry Grand Set – MOP $88 (MOP $118 on Valentine's Day, February 14)
For more information and reservations, call +853 8868 1131
Above prices are subject to 10% service charge and 5% government tax
---
Arts & Culture

Themed "Everyone is an Artist", this year's Macao City Fringe Festival presents a total of 18 extraordinary programs and 17 outreach activities in January 2021, guiding the audience to wander across the streets and alleys of the city and enjoy the fun of art. The show Stephen Chow by Ben Ieong, Anna Ieong, Endy Leong, and Carl Ao Ieong, is a medley of scenes from Stephen Chow's films, which evokes pleasure for the audience in appreciating the philosophy of life.
The Fringe Festival has spared no effort in bringing creative and fascinating experiences to the audience, such as "On Site" by Tracy Wong, integrated into the subtheme of the 'Crème de la Fringe' series, which presents a number of works through body language that introduces contemporary dance to the audience in an urban space. Instead of watching art performances in a theater, the performance F'art for you by PO Art Studio attempts to present a new form of a theater performance, in which the audience can place orders for food and performances, and enjoy them at home. Focus to – Release by Kathine Cheong and Sueie Che, attempts to associate brainwaves with images and encourages participants to be aware of their moments of focus and release.
When: January 20–31, 2021
Where: Macao Cultural Centre, Old Court Building, Flower City Park, Rui Cunha Foundation, Macao Contemporary Art Centre, amongst others
How much: From MOP $50 (some events are free admission)
For more information, check the event's official website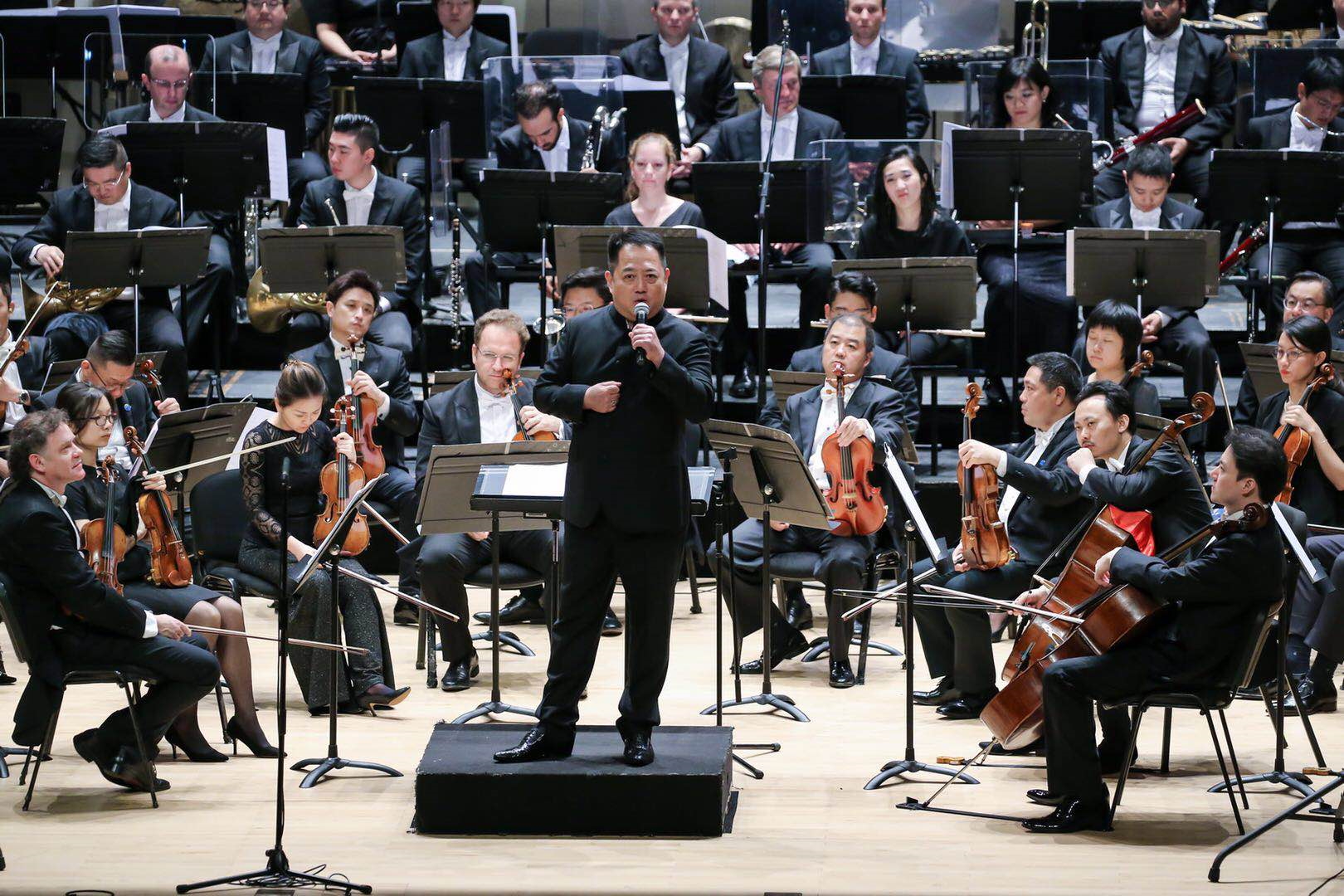 2021 marks the 230th anniversary of the death of the great composer Wolfgang Amadeus Mozart. To commemorate this great composer and legendary figure of classical music, the Macao Orchestra (OM, from the Portuguese acronym), joins hands with internationally renowned Chinese conductor and pianist Xu Zhong to present the concert "The Legend of Mozart" on 23 January, at the Macao Cultural Centre Grand Auditorium. Moreover, three spectacular concerts with free admission will be held in January, welcoming the New Year with music aficionados and injecting vitality into the city.
The concert "The Legend of Mozart" will feature Mozart's famous works, including Overture to Don Giovanni, K.527 and Symphony No. 41 in C, K.551 "Jupiter". Conductor Xu Zhong is the first Chinese conductor ever to serve as Artistic Director and Principal Conductor of the Teatro Massimo Bellini in Italy and is the current Principal Director of the Fondazione Arena di Verona and Arena di Verona Festival in Italy. In this concert, Xu Zhong will personally perform Mozart's Piano Concerto No. 9 in E flat, K271 "Jeunehomme", offering a true musical feast to music aficionados.
When: "Flourishing Arts", 8:00pm, Saturday, January 9, 2021
"When Music Speaks – Discover Mozart" – 8:00pm, Saturday, January 16, 2021
"The Legend of Mozart" – 8:00pm, Saturday, January 23, 2021
"Music at World Heritage" – 8:00pm, Saturday, January 30, 2021
Where: Macao Cultural Centre, Avenida Xian Xing Hai s/n, NAPE, Macau, Dom Pedro V Theatre, Largo de Santo Agostinho, Macau and University Hall, Univesity of Macau, Avenida da Universidade, Taipa
How much: Free admission for almost every concert
"The Legend of Mozart" – MOP $150–250 per person
For more information, call +853 2853 0782 and for ticketing, click here or call +853 2855 5555 during office hours.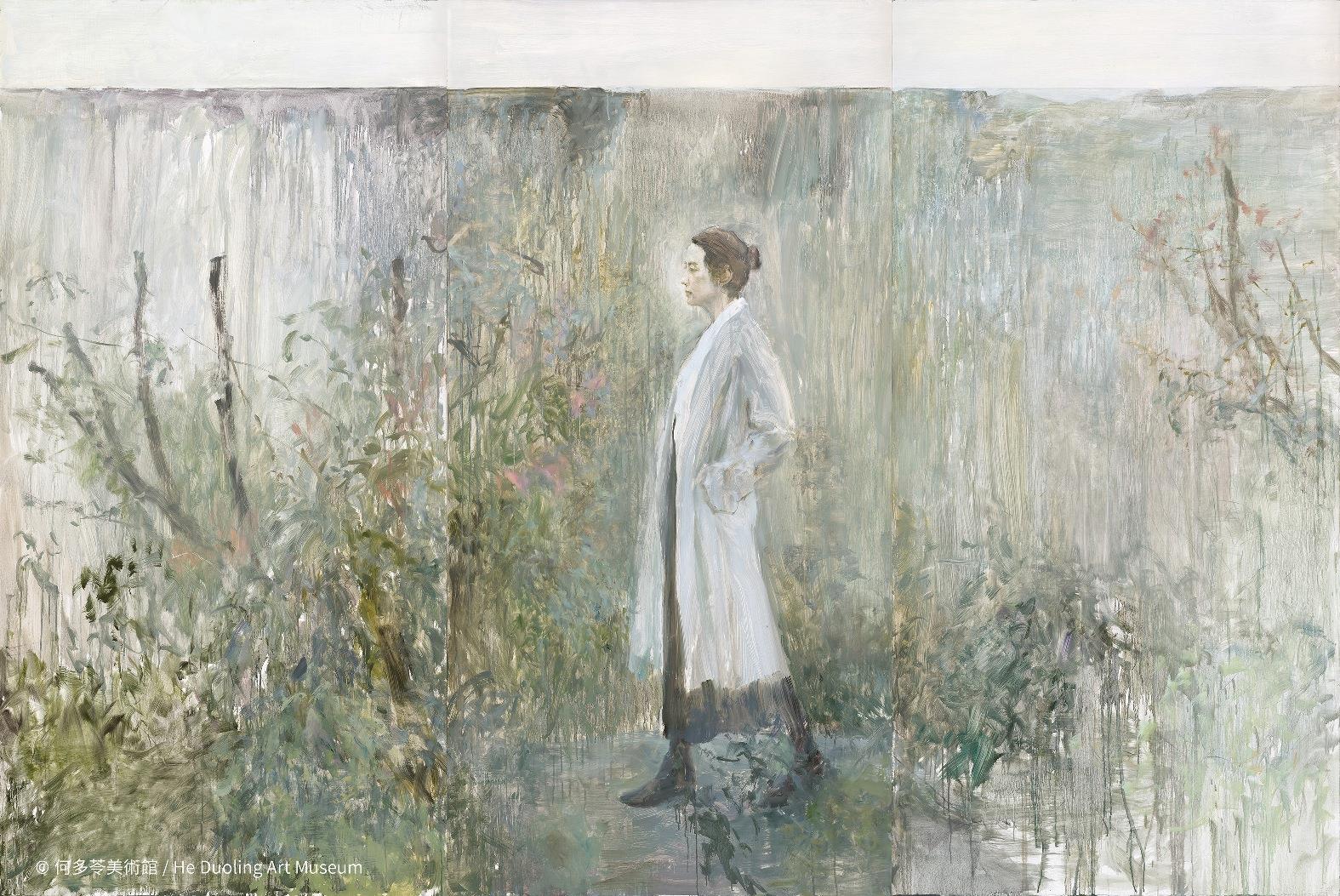 The Rebirth in the Spring Breeze: Art Exhibition of He Duoling showcases nearly 50 pieces and sets of sketches and oil paintings which cover various periods of He's artistic pursuit, including his new works from 2019. From these exhibits, visitors will catch a glimpse of his artistic development and feel his vigorous and endless creativity.
This exhibition also showcases House with No Roof and Wild Garden, Woman and Wall, the large-scale paintings completed by He last year. He has a fondness for architecture; he contemplated and constructed the relationship between the figures and the architectural environment in his Labyrinth Tower series, and he designed the He Duoling Museum by himself. He thinks highly of architect Ludwig Mies van der Rohe's 'less-is-more' approach and has integrated the architectural philosophy into his artistic language: using subtractive techniques, he conveys the subtlety and fullness in the refined yet simple composition of his paintings.
When: November 6, 2020–March 21, 2021
Where: Macao Museum of Art, Avenida Xian Xing Hai, NAPE, Macau
How much: Free admission
For more information, check the event's official website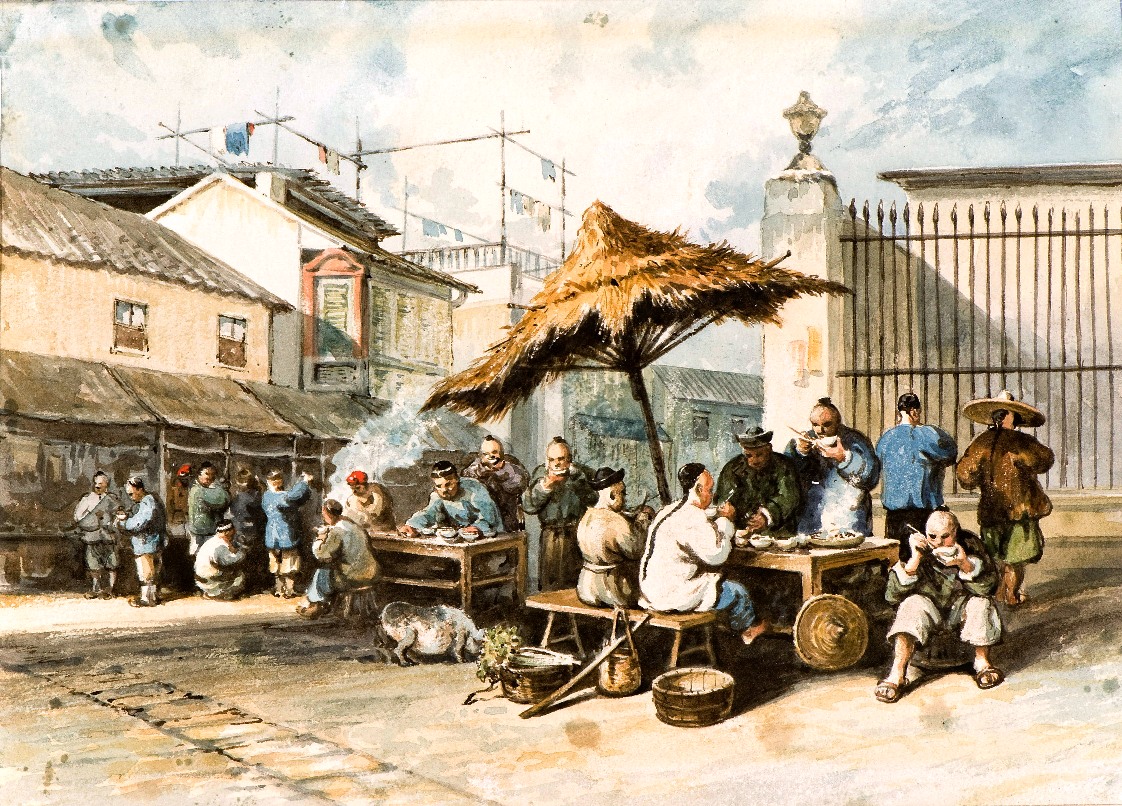 The exhibition is divided into three sections: Section 1, "Topographical Images: Prints from the 17th to the 19th Centuries" features prints produced based on original topographical images and showcases Macau landscapes through these faithful records. Section 2, "Chinnery's Shadow: The Artist, His Companions and Students" features the works by George Chinnery – the most influential Western painter in Southern China during the 19th century, and his friends who sojourned in Macao, including Thomas Watson, William Prinsep and Auguste Borget, as well as his apprentice in Macau, Baptista; these works serve as a record of their memories of the city and their precious friendship. Section 3, "Traces of Modern Art: Works from the 20th to the 21st Centuries" features works by 12 artists from Europe, the United States, Japan, Hong Kong and Guangdong, China, which offer more diverse perspectives in their representation of Macau.
This exhibition has an unprecedented scale with over 160 impressive artworks and is open to the public from today until 29 August 2021. In order to enrich the exhibition, MAM will join hands with the Macao Chinese Orchestra to present the "Concerts in Museums" at 4:00pm on 24 October, inviting the audience to appreciate Macao's landscapes in an ambiance filled with melodious music. Guided tours will be available on weekends and public holidays starting from the same date.
When: October 24, 2020–August 29, 2021
Where: Macao Museum of Art, Avenida Xian Xing Hai, NAPE, Macau
How much: Free admission
For more information, check the event's official page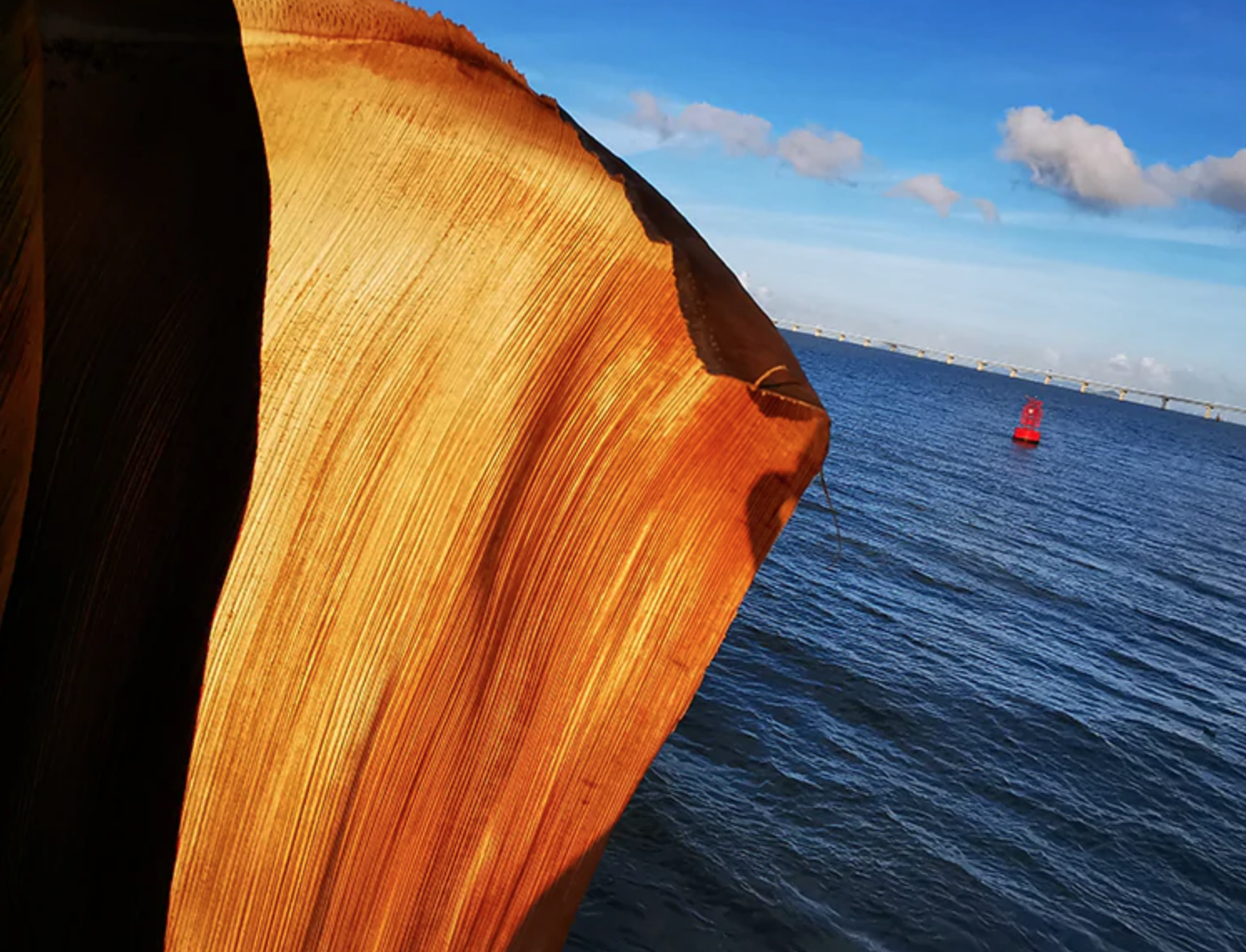 For the Celebration of the 21st Anniversary of Macao Handover to China, Macau's renowned poet and artist Yao Feng was invited to hold this exhibition, which showcases around 55 artworks of photography, painting, and installation. Yao was the winner of the Rougang Poetry Award, Changyao Poetry Award, Macau Literary Award, and other poetry and translation awards.
He was awarded the Ordem Militar de Santiago de Espada, medal by the President of Portugal. As an artist, he has held several solo exhibitions and has also been a curator for various exhibitions.
When: December 23, 2020–February 21, 2021
Where: A2 Gallery, Albergue SCM, 8 Calçada da Igreja de São Lázaro, Macau
How much: Free admission
For more information, send an email to [email protected]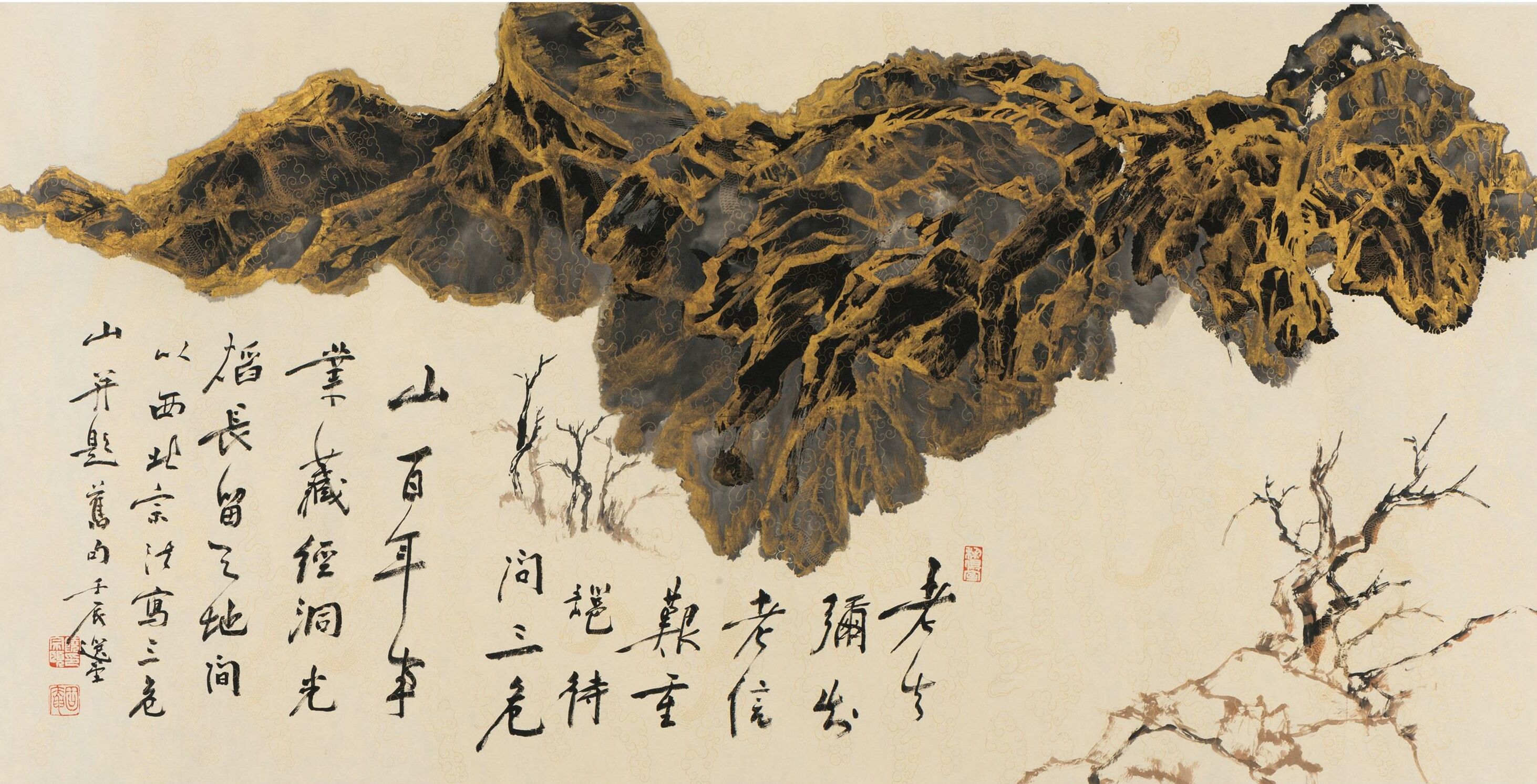 The Jao Tsung-I Academy, under the auspices of the Cultural Affairs Bureau, is now hosting the exhibition "Jao Tsung-I's Painting and Calligraphy from the Collection of the Macao Museum of Art", in which 13 selected works from the collection are displayed to give the public a glimpse into his erudition and diverse creations.
Professor Jao Tsung-I has devoted immense support to Macau's culture and generously donated 30 pieces (sets) of paintings and calligraphic works in 2011 for the permanent collection of the Macao Museum of Art (MAM). In order to promote Professor Jao's artistic accomplishments to the public, the Cultural Affairs Bureau presents his works in the exhibition rooms on the ground and first floors of the Jao Tsung-I Academy, which were created in various styles and with a wide range of subject matter, including traditional Chinese calligraphy in four fundamental scripts and paintings on landscapes, flowers, trees, bamboos, stones, Taoist and Buddhist figures.
When: December 11, 2020–28 March, 2021
Where: Jao Tsung-I Academy, 95 C-D Avenida do Conselheiro Ferreira de Almeida, Macau
How much: Free admission
For more information, check here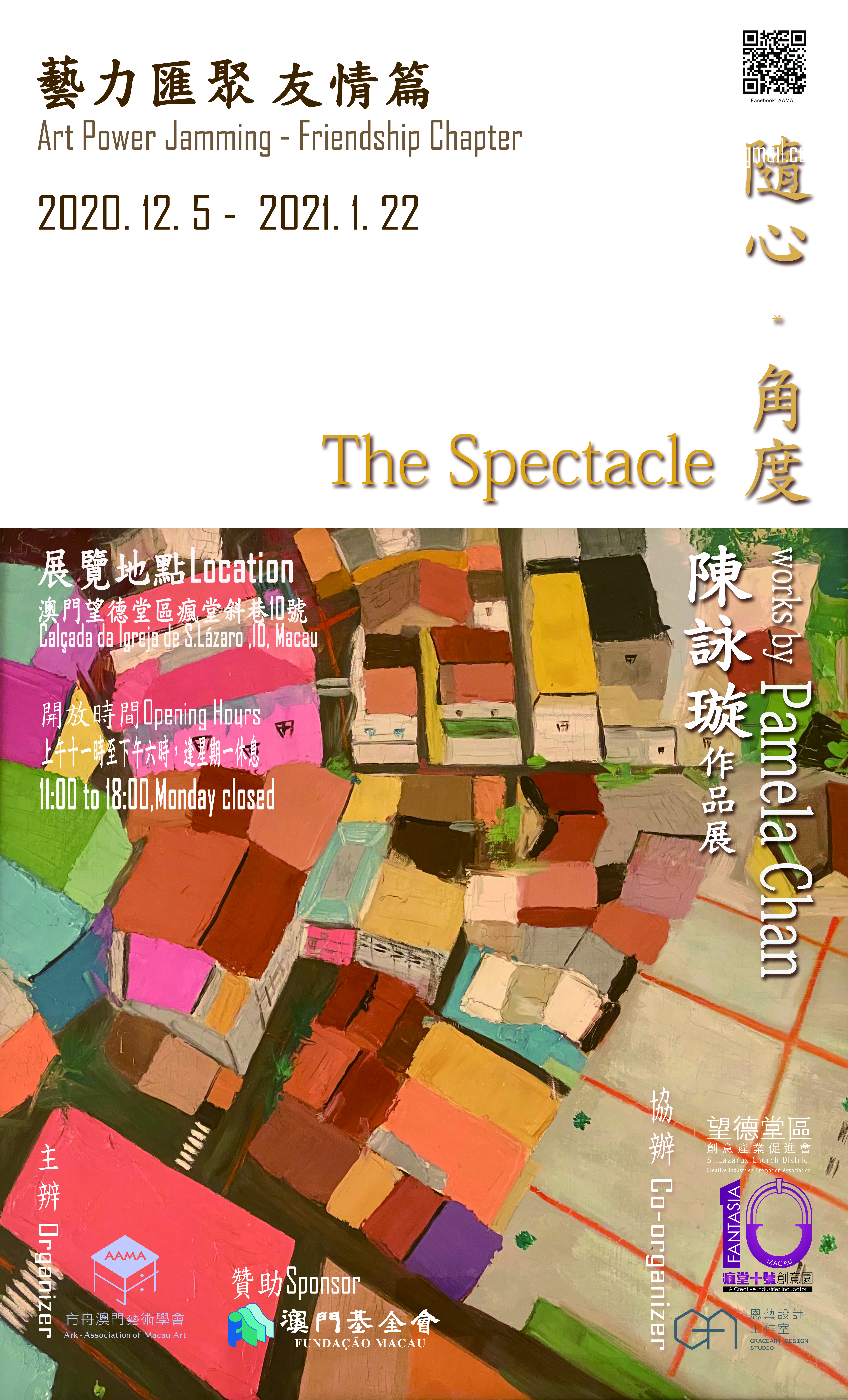 This exhibition series not only creates an exchange platform for different artists who embody different talents and artistic skills but also allow the general public and tourists to appreciate their unique artworks at the show venue. All artworks embrace the same goal – that is to express the vitality of art.
Through this exhibition, Pamela intends to showcase the best sceneries which are interpreted by her eyes at different angles – from bird's eyes view, elevation and looking up views to imaginative compositions. All these scenes are generated from the spaces and environments where she is familiar with in her daily occurrence, from home, workplace to travel cities, or somewhere in other dimensions which might not exist. Collectively they fabricate a stunning feast in her eyes!
When: December 5, 2020–January 22, 2021
Where: Creative Industries Promotion Association of St. Lazarus Church District, 10 Fantasia, 10 Calçada da Igreja de São Lázaro, Macau
How much: Free admission
For more information, check the organizer's Facebook page
---
Family & Kid-Friendly
(See featured image)
Santo Nino Fiesta, an annual festival held in Cebu City, Philippines and Macau, honors the child Jesus that is known as the Santo Niño (Holy Child Jesus) and to commemorate the Filipino nation's hundreds of years of Christianity. This year, the Santo Nino Fiesta features a nine-day mass "Novena" and "Fiesta Celebration". During the day of "Fiesta Celebration", devotees perform a traditional dance with the movement of two steps forward and one step backward while holding a statue of Holy Child Jesus outside the church. Visitors are welcome to join this celebratory religious event.
When: January 7–15 and 17, 2021
Where: St. Augustine Church, Largo de Santo Agostinho, Macau
How much: Free admission
For more information, check here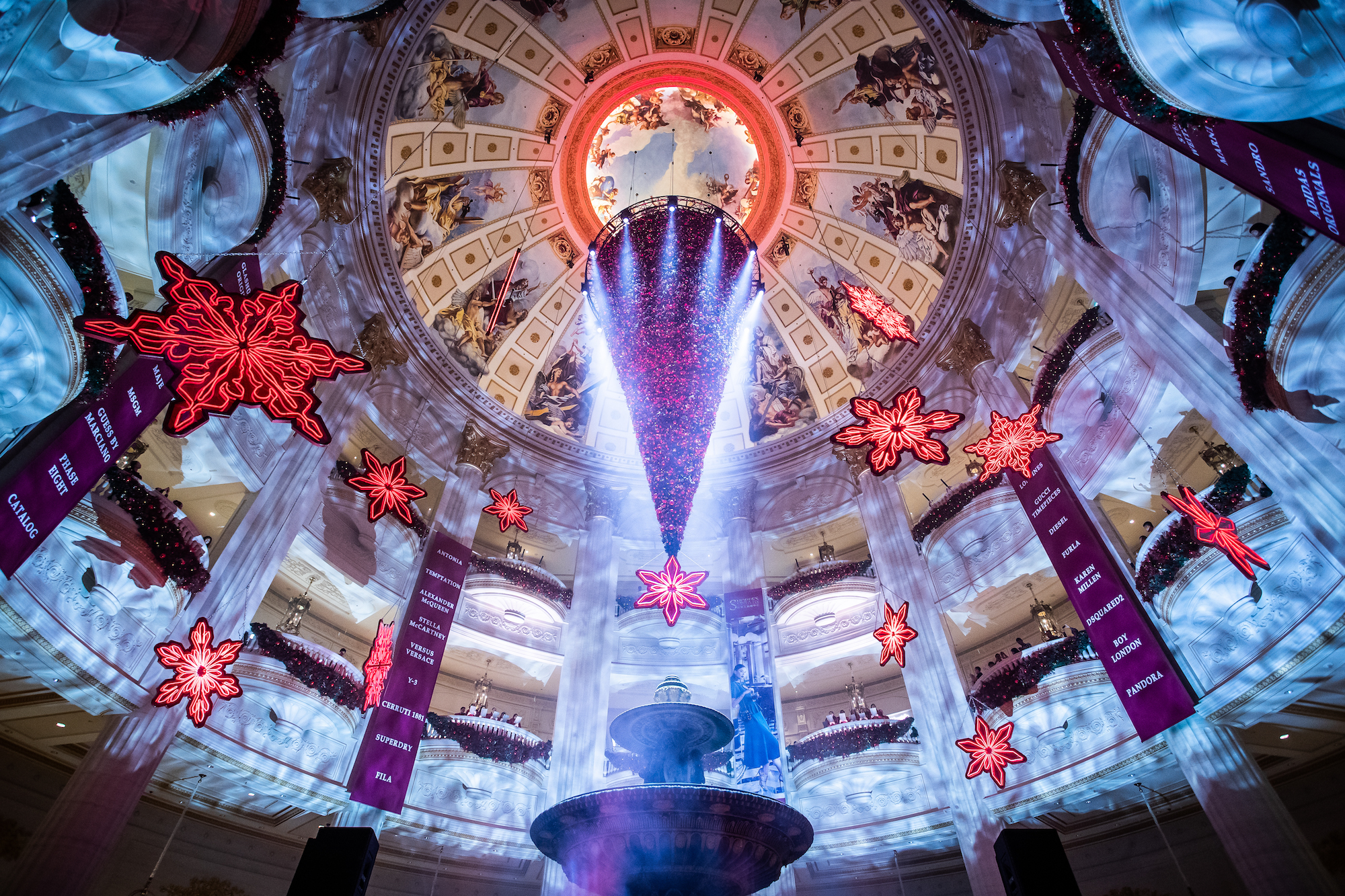 Visitors can enjoy a magnificent Christmas tree at The Venetian Macao's lagoon area together with enchanting decorations, while at The Parisian Macao they will discover a stunning 50-foot inverted tree hanging from the ceiling in the lobby rotunda. Inspired by the original at the famous Galerie Lafayette department store in Paris, it will make a unique backdrop over this festive season. The Eiffel Tower's Grand Illumination Show Winter Edition will play between 6:15pm and midnight. In addition, the dazzling 3D light and sound spectacular "A La Mode" will project festive images on the sky ceiling of the Place Vendôme at Shoppes at Parisian every hour from 12:00pm–9:00pm.
When: Until March, 2021
Where: The Venetian Macao, Estrada da Baía de Nossa Senhora da Esperança, Cotai and The Parisian Macao, Estrada do Istmo, Lote 3, Cotai
How much: Free admission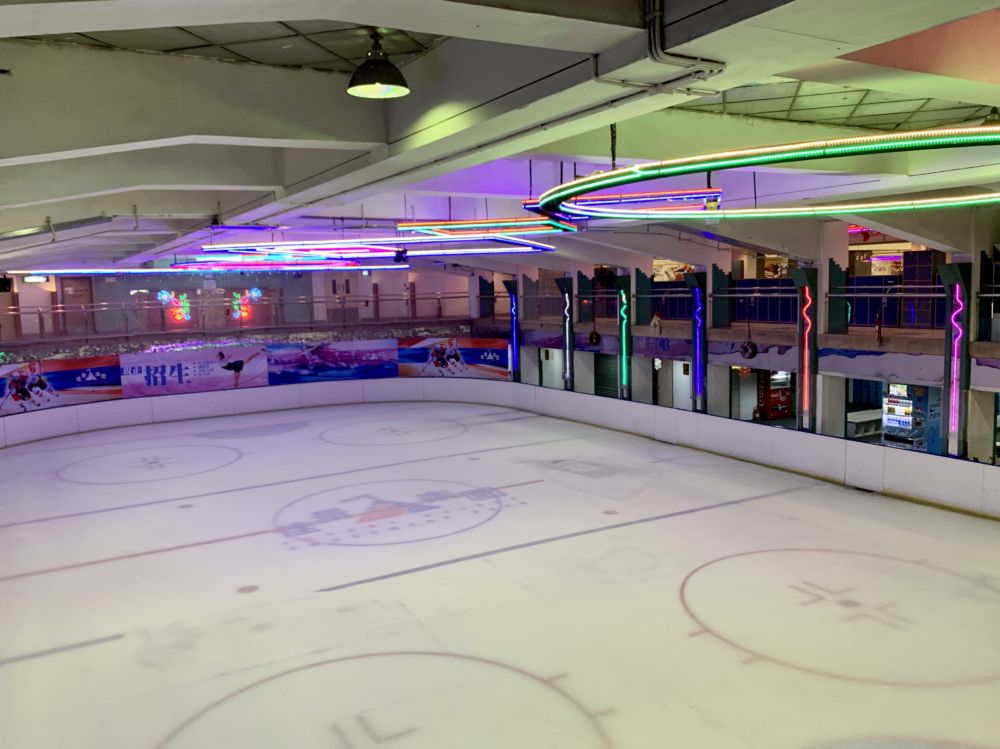 Occupying 11,000 square feet, the Future Bright Ice Rink is the first and only real ice rink in Macau. Get into the winter spirit and skate the cold weather away. There're also skating classes available, so why not discover a new passion in the rink? This venue has been putting a smile on the face of Macau kids since the 90s and surely still is. Take your date on a romantic ice skating evening or head there with the little ones for an afternoon out in the cold. Opened daily, from 12:00pm to 9:00pm. It's priced at MOP $70 per person with the ice skates' rental included.
Future Bright Amusement Park 17-29 Praça de Luís de Camões, Lai Hou Building, Macau, +853 2870 1166, www.futurebrightgroup.com.mo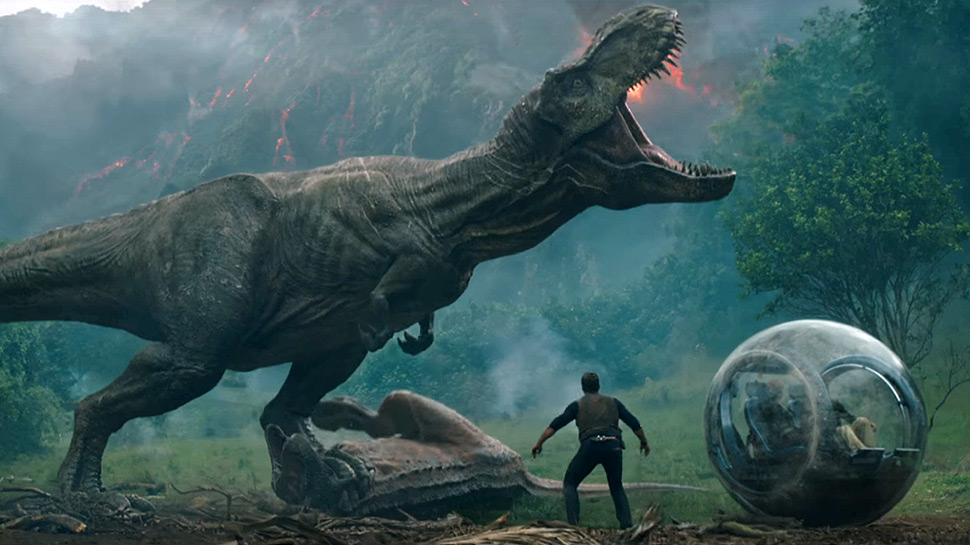 Millions of years ago, the planet was dominated by ancient vertebrate beings–dinosaurs. Massive volcano eruptions poured boiling lava over the earth, burying much of the landscape, and killing most of the dinosaurs. Millions of years later, paleontologists are digging up fossil remains to learn more about the life of these formidable creatures.
Dinosaurs once ruled the entire terrestrial ecology for over 1.6 billion years. The evolutionary history of these massive governors remains mysterious. In the process of reasoning, humans realized a message which transcended time and space–living is not equal to breathing and life is moving in various formations. Only by leaving our traces would it represent that we haven't existed in vain. In "Jurassic X The Dinosaur Park", Broadway Macau takes you back to the era of dinosaurs to experience the sensation of the heyday of these giant lizards.
When: December 18, 2020–March 21, 2021
Where: 2/F, Broadway Macau, Avenida Marginal Flor de Lótus, Cotai
How much: MOP $120 per person (free entry for children below 80cm in height)
For more information, check the event's official website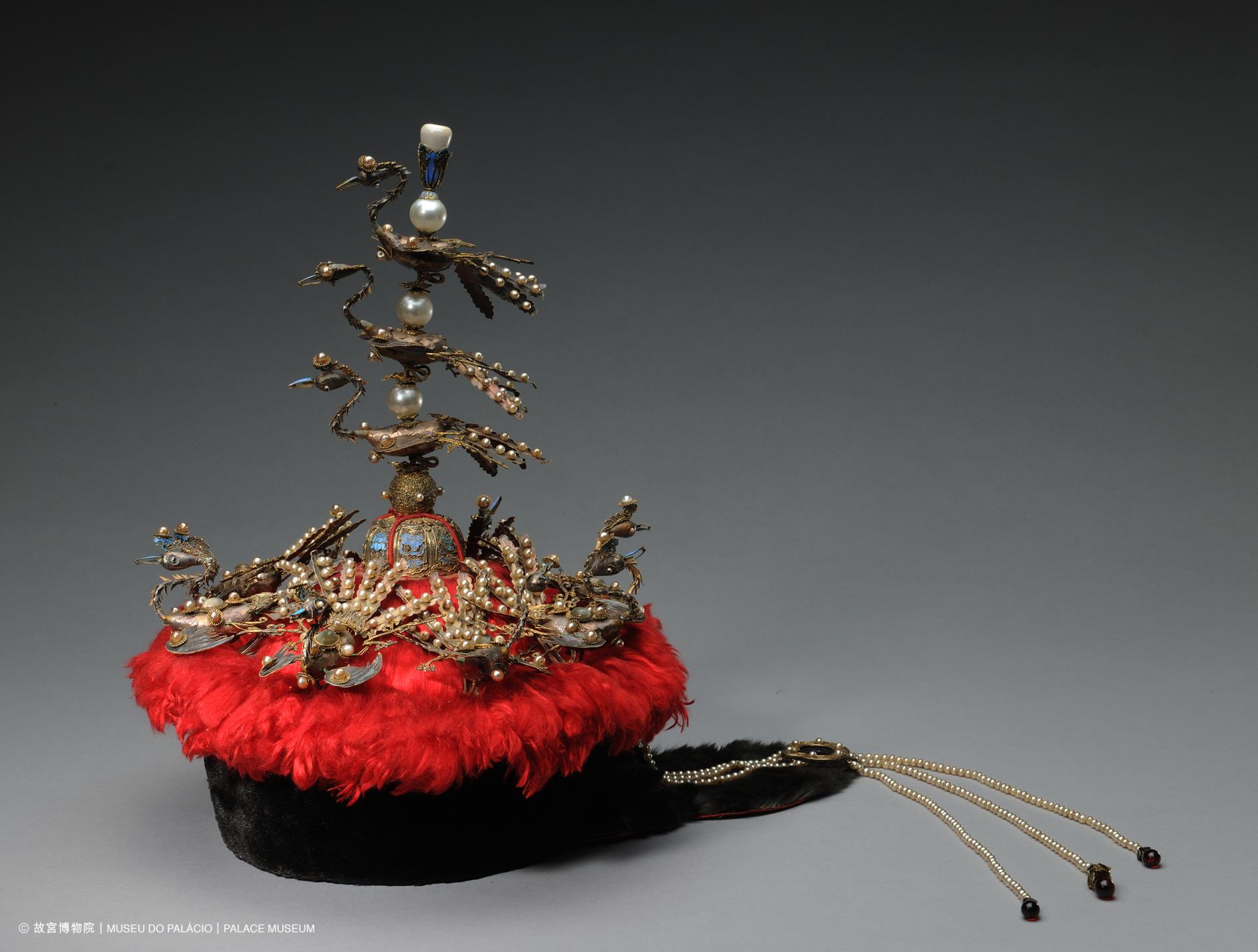 Co-organized by the Macao Museum of Art, under the auspices of the Cultural Affairs Bureau, and the Palace Museum, "Stately Demeanour: Costumes of Qing Emperors and Empresses from the Collection of the Palace Museum" displays around 90 sets of costumes and accessories of Qing emperors and empresses, including Bright-Yellow Cotton Dragon Robe with Satin Embroidery of Polychrome Clouds and Golden Dragons which demonstrates the power of Emperor Qianlong, Emperor Xianfeng's Armour Suit which represents his military power, and the hair accessory inlaid with kingfisher feathers and jewels that highlights the empress' grace and glamour.
The Qing dynasty was "built using bows and arrows, with horse-riding and archery laying the foundation". The Qing government occupied the Central Plains with their military might, which can explain the retention of clothing and adornments of hunting nomads for easy horse-riding and shooting, while also absorbing elements from Han people's clothing and culture. A new clothing system was therefore established to 'distinguish people's ranks and reveal their positions and achievements'.
When: December 17, 2020–March 14, 2021
Where: Macao Museum of Art, Avenida Xian Xing Hai, NAPE, Macau
How much: Free admission
For more information, call +853 8791 9814 or send an email [email protected]
The exhibition "Pirates in the Waters of Macao (1854-1935)", is held from August, 2020 till January, 2021, presenting the phenomenon of piracy in the surrounding waters of Macau and the multiple meanings it had for the city.  The word "pirate" conjures up the stereotype of adventures, romances, cruelties, and barbarities, which is a set of social representations cultivated fundamentally by literature and the film industry.
The exhibition features a selection of over 100 documents, maps, and photographs from the Macau Archives' collection that addresses the theme of piracy in the Pearl River Delta region, thereby revealing the diversity and thematic amplitude of the documentation, as well as developing knowledge about the multiple meanings of the phenomenon of piracy for Macau in the second half of the 19th century to the first decades of the 20th century.
When: August 19, 2020–January 31, 2021
Where: Macao Archives, 91–93 Avenida do Conselheiro Ferreira de Almeida, Macau
How much: Free admission
For more information check the organizer's official website or click here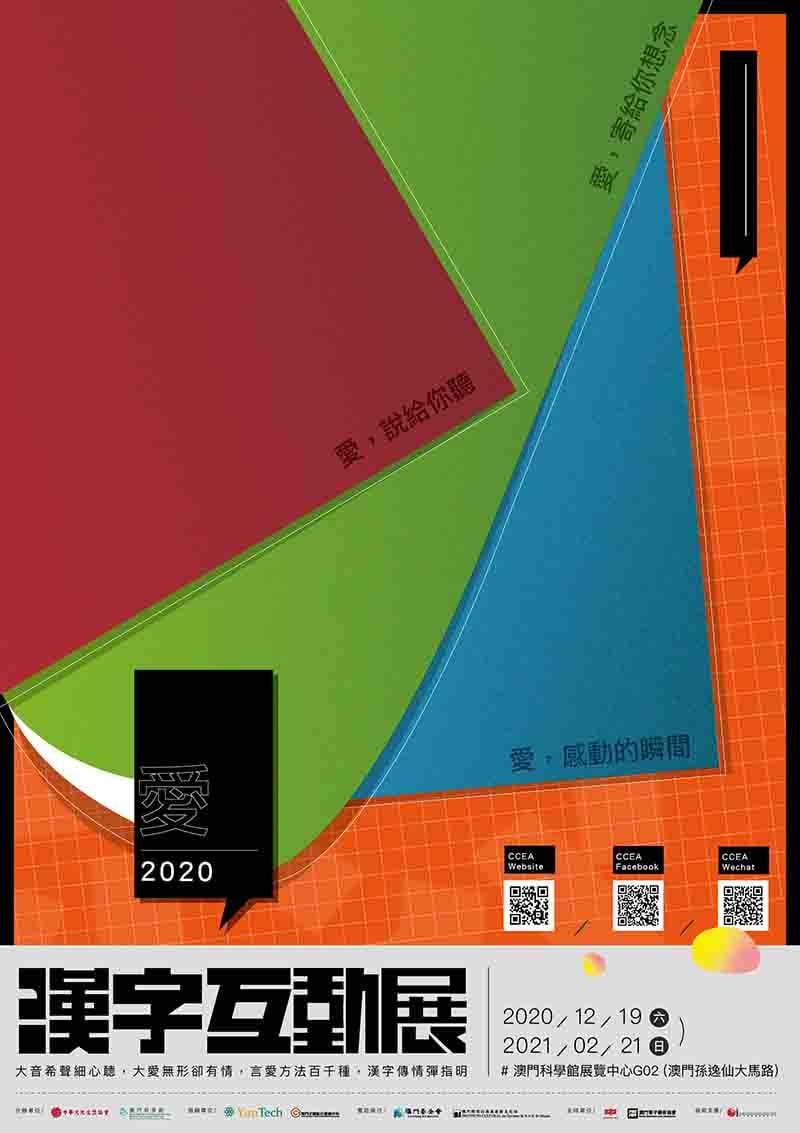 Characters have been a medium for the transmission of messages and stories for thousands of years, and the Chinese character for "love" has always been interpreted in different thought-provoking ways. The exhibition presents the theme of the Chinese character "love", with several sessions such as "Speak Love Out", "Write with Love" and "Touched by Love", transmitting the different meanings of "love".
When: December 19, 2020–February 21, 2021
Where: G2 Gallery Exhibition Center, Macao Science Center, Avenida Dr. Sun Yat-sen, Nape, Macau
How much: From MOP $25 per person
For more information, check the organizer's Facebook page
Tags