October has arrived and with it comes the fall season. This means a renewal of dining menus, new restaurants to try, and flavors to revel in! Is there a better way to enjoy life other than at a table with the ones we love most? Here, we take you on a culinary journey across all the best dining offers and where to eat in Macau this October, so be sure to read about our selection for this month's seasonal menus, deals, and more!
(See featured image above)
After summer comes autumn and with that, Mandarin Oriental, Macau is offering the Autumn Soul Afternoon Tea Set served at Lobby Lounge. With this meal, everyone can indulge in delectable items such as scones–maple and pecan and plain–with clotted cream, maple syrup, and raspberry jam, but also other sweet treats such as chestnut and mandarin mousse, vanilla and chestnut roulade, caramel and hazelnut choux puff, chocolate, and mango banana cake.
As for the savory bites, the choices look delicious as well: crab salad, truffle egg toast, mandarin duck ragu, pumpkin and bacon tartlet and salmon tartar with caviar. Head to the Lobby Lounge for an afternoon of food delights, but also have lots of fun with your closest friends, as well as beautiful photos of happy times!
When: 2:00pm–6:00pm, from now till October 31, 2020
Where: Lobby Lounge, Mandarin Oriental, Macau, 945 Avenida Dr. Sun Yat Sen, NAPE, Macau
How much: MOP $498 for two persons
For more information and bookings, call +853 8805 8938 or send an email [email protected]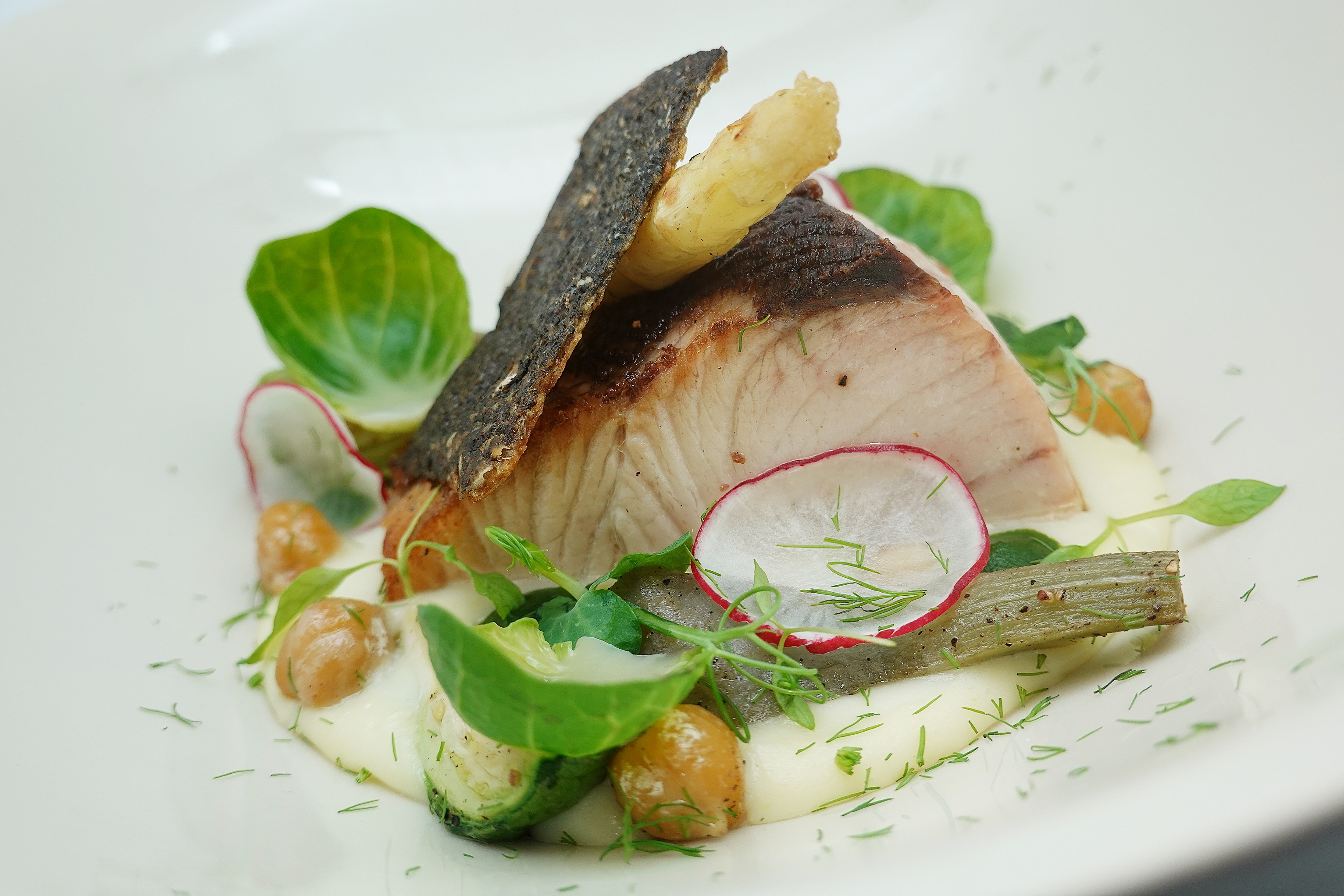 This three-course set lunch brought to you by The Manor celebrates the fall season in all its glory. With a wide choice of different dishes to choose from, there are salads and other cold options, pasta or potato-based ones, but also Wagyu beef and more. For starters, diners can choose between Greek salad, cured ocean trout, kabocha pumpkin soup, or Australian roast beef. As for mains, there is mezze maniche mancini (speck and robiola cheese with wild mushrooms), pappardelle with slow-cooked lamb, aged bra cheese, and red wine reduction, Japanese hamachi, French chicken breast, or Australian Wagyu duo–beef striploin and short rib.
On the sweet side, people heading for The Manor to taste this menu will be surprised with four different options: hazelnut profiteroles, crema catalana–creme brulée with chestnut and cinnamon ice cream–a vanilla and chocolate creation, or a fulfilling cheese platter with hazelnut bread and marmalade. Join this feast with friends or family and have a wonderful moment of food sharing with these creations by chef Michele Dell'Aquila.
When: Daily, 12:00pm-3:00pm
Where: The Manor, First Floor, The St. Regis Macao, Cotai Strip, Estrada do Istmo, S/N, Cotai
How much: MOP $248 per person or MOP $358 per person (including choice of beef)
For more information, call The Manor at +853 2882 8898 or check the menu here

Sofitel Macau At Ponte 16 is inviting discerning flavor aficionados looking for their next elevated taste-related experience to take leave of their sight just for a short while and embark on an unparalleled culinary journey with all the other senses. The chef's special five-course menu with exquisite cuisines and five pairing wines will surely inspire your infinite potential of smell, taste, feel, and imagination!
The menu features the best ingredients from the land and sea, paired with the finest selection of wines from around the world. Head to Privé and have a once in a lifetime dining experience! Bring your friends and have something to talk about after this and compare the tasting notes. If this idea excites you, make a booking now because this is an exclusive dinner, with only 20 seats available.
When: Starts at 7:00pm, Saturday, October 24, 2020
Where: Privé, Sofitel Macau At Ponte 16, Rua do Visconde Paço de Arcos, Macau
How much: MOP $688 per person
For more information and bookings, call +853 8861 7210

During these hot days, why not visit the outdoor café at Macau's famous landmark Senado Square, and order a cold drink and enjoy some snacks! It is the perfect spot for having a cool break and taking some beautiful photos! There is even a live jazz show every night from 7:00pm to 9:00pm, adding some culture and romance to your summer nights.
Senado Square fills up with music performances while people laugh and drink beer, juice, or have cool snacks at this Macau landmark close to many eateries, cool bars, and other historical venues.
When: Fridays–Sundays, 4:00pm–10:00pm and Mondays–Thursdays, 5:00pm–10:00pm, September 1–October 25, 2020
Where: Senado Square, Largo do Senado, Macau
How much: Free admission
For more information, check their website, send an email to [email protected], or check their Facebook page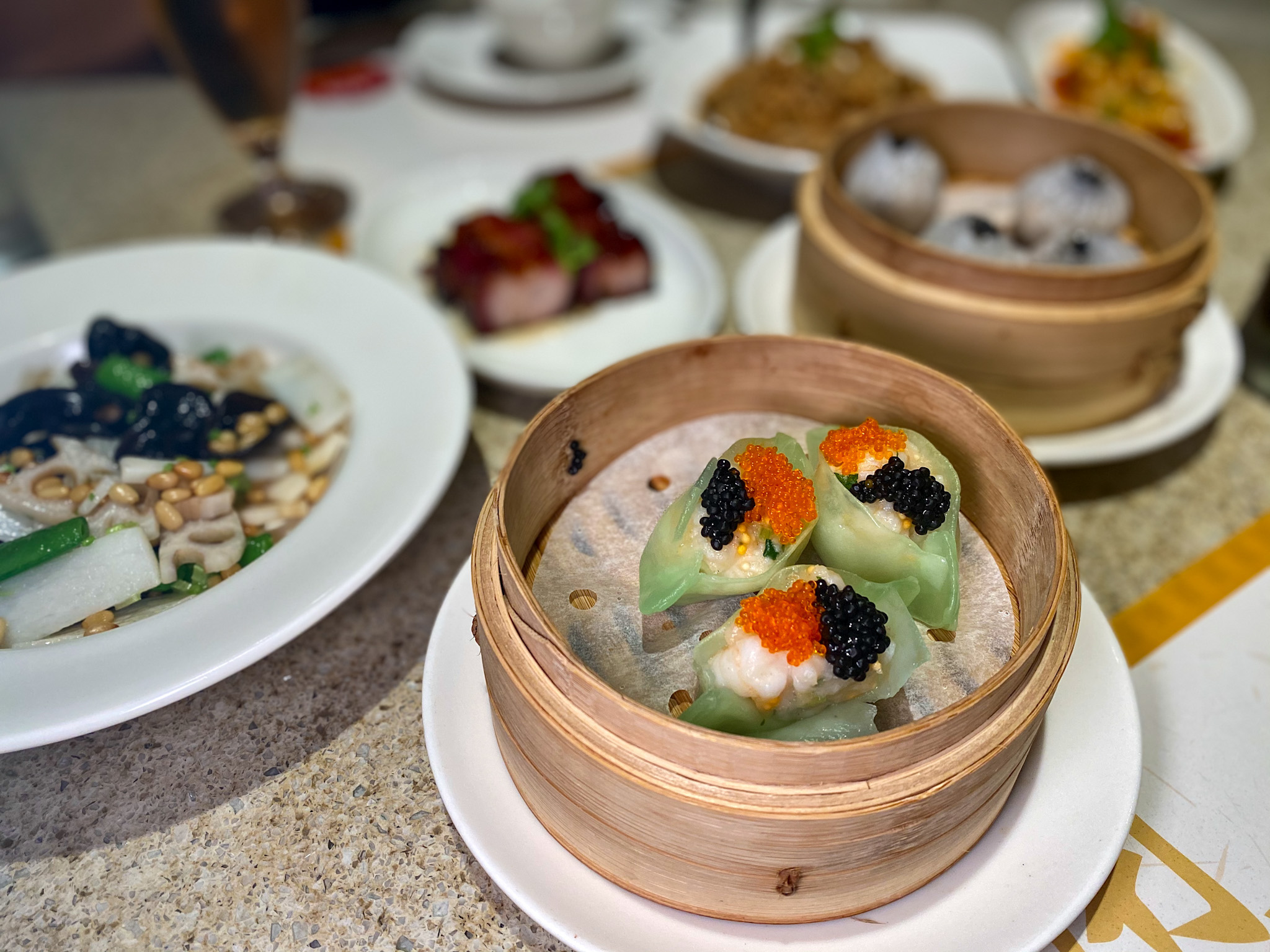 Macau is home to a host of cuisines and also internationally renowned Michelin starred eateries. All that said, on some days, a dish of steaming hot delicious dumplings really hits the spot. Dumplings are little pockets of happiness made with dough and filled with minced meat and chopped vegetables.
These dumplings can then be steamed, boiled, or fried. Did you know that potstickers or "guo tie" are a type of dumpling? Xiao long bao or soup dumplings are also a super delicious treat to share with friends and family. Here're our picks for Macau's best dumpling places on days when you've got a craving!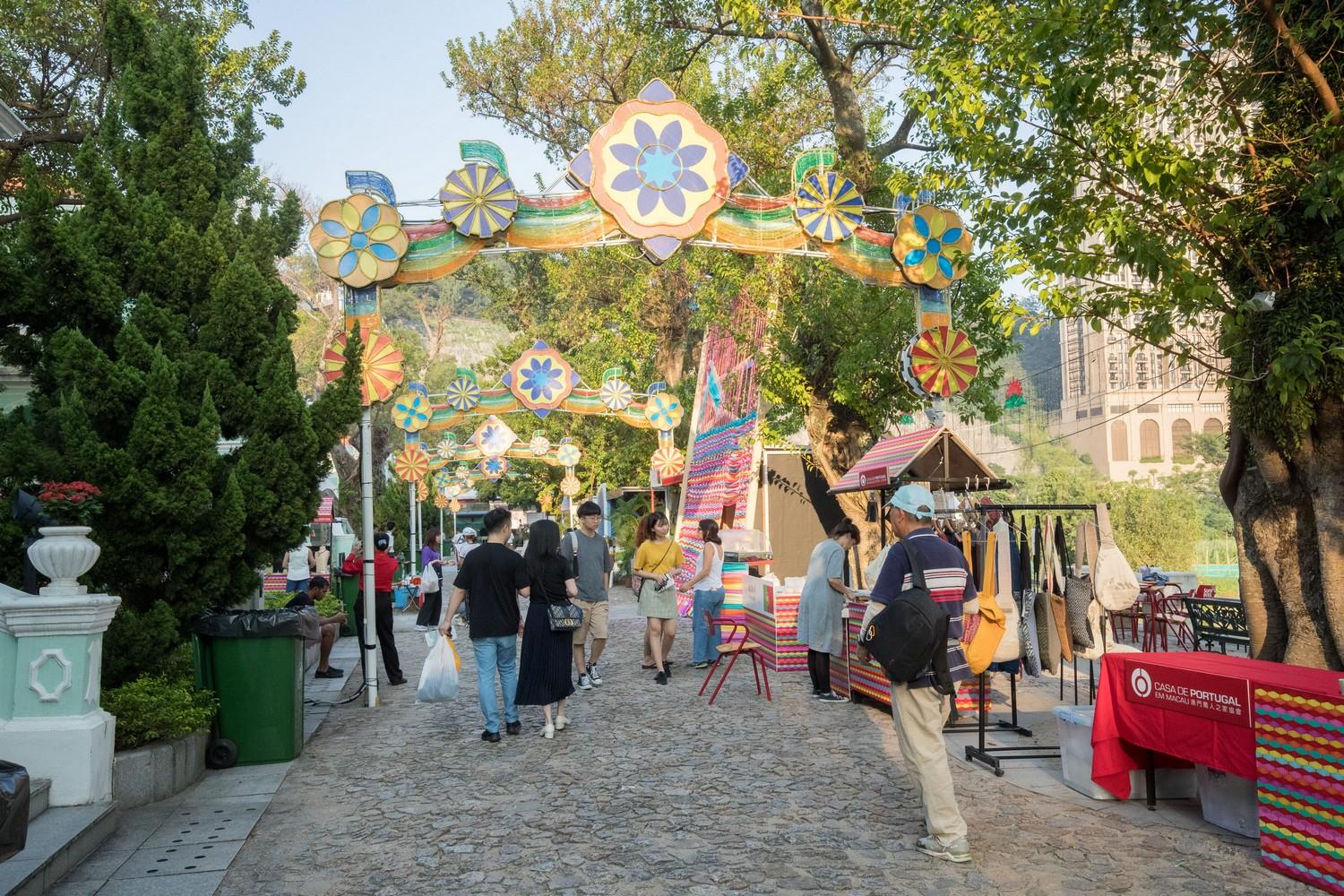 The program of this edition of the festival is as diverse as its previous installments. Different booths by Portuguese-speaking communities from ten countries or regions, namely Angola, Brazil, Cape Verde, Guinea-Bissau, Goa, Daman and Diu, Mozambique, Portugal, São Tomé and Príncipe, East Timor, and the Macanese community, will be set up, introducing their countries or regions' traditional music, geography, arts and crafts, customs, literature, tourist information, and gastronomy. João Gomes and Band, Gabriel, Inova Band, Groove Ensemble 2 Band, 80&Tal Band, Francois & Rita, Fado and Portuguese Popular Music Group, and Fabrizio Croce are some of the bands performing this year.
On each day of the Festival, local Portuguese-speaking artists will perform different styles of music and dance on the main stage of the Festival and soft music on the stage installed in Carmo Square. In addition, the Festival temporary restaurant will serve Portuguese dishes at lunch and dinner time, namely typical Portuguese grilled food and specialties of the various participating Portuguese-speaking countries and regions. There will also be a kiosk installed in the venue serving typical Portuguese snacks and drinks. Furthermore, visitors of all ages can participate in traditional Portuguese games, including wooden ski run, rope pulling, and others which will be held at Carmo Square on Saturday and Sunday afternoon.
When: Lusofonia – October 16–18, 2020
Partyfonia – 10:00pm–4:00am, Friday and Saturday, October 16 and 17, 2020
Where: Lusofonia – Taipa Houses-Museum and Carmo area, Avenida da Praia, Carmo, Taipa
Partyfonia – Afrikana bar, Fisherman's Wharf, Avenida da Amizade e Avenida Dr. Sun Yat-Sen, Macau
How much: Lusofonia – Free admission
Partyfonia – MOP $80 per person (including one drink)
For more information, check this website and for the full program, check here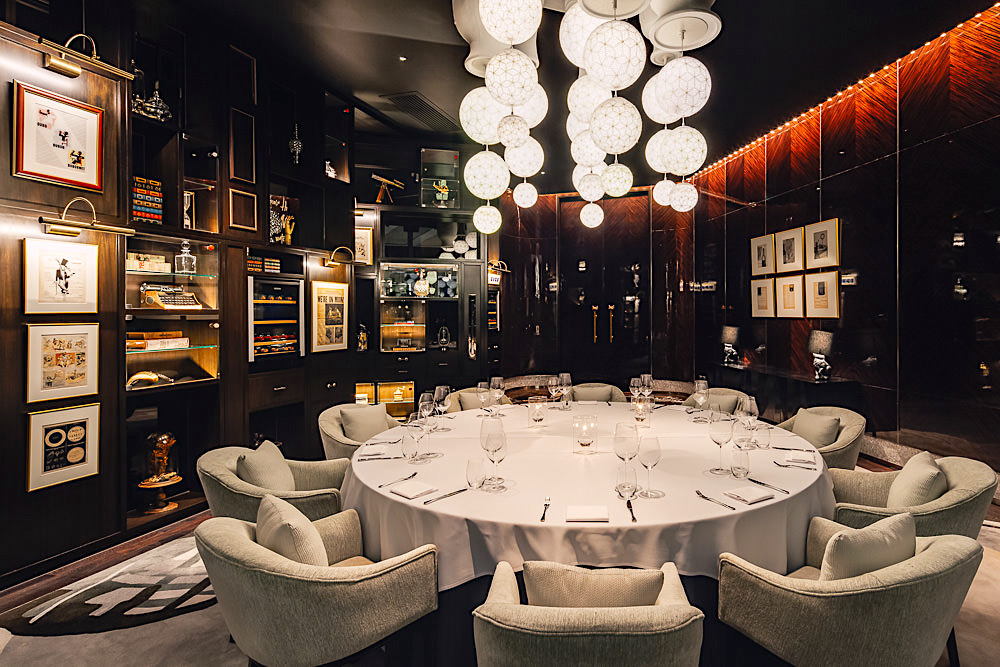 What is the guaranteed way to stay safe when dining out? Booking a private room, of course! Group gatherings feel like they will never be the same again but with plenty of options in Macau, planning an intimate party or celebration can still be quite easy. Whatever the occasion may be, these are the best restaurants with private dining rooms to gather and celebrate in Macau.
Don't forget to always follow the most up-to-date rules around group gatherings and always book in advance! We have selected 10 different yet attractive and welcoming places for you to choose from. Read on and find out where to book your next get together away from crowds.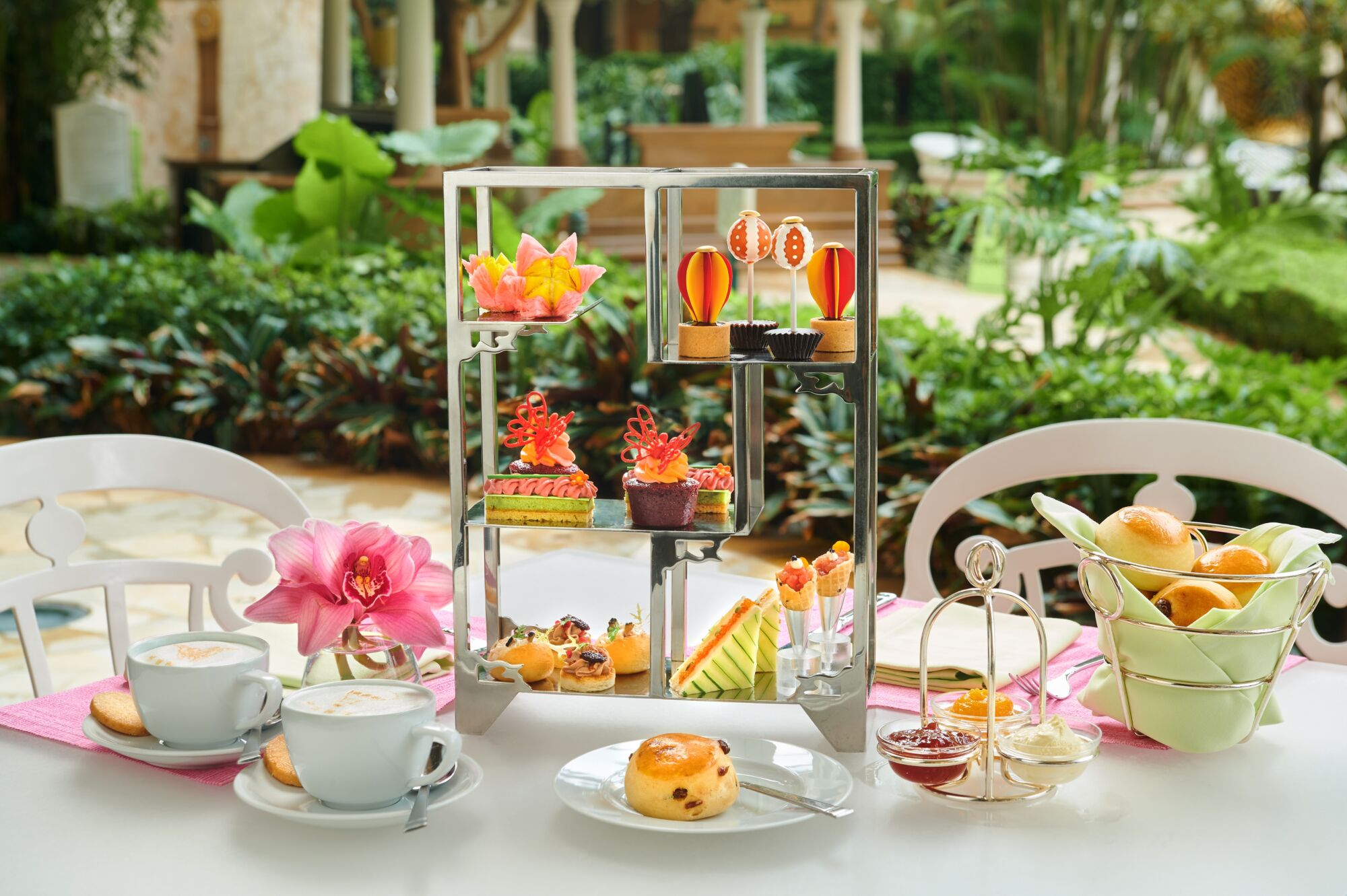 Drawing inspiration from the "Wynn Butterfly Story" lantern display at the Lakeside Promenade by Wynn Macau, Café Esplanada and Buns & Bubbles are pleased to present special "Butterfly Story" delicacies that feature colorful butterflies and hot air balloons for locals and visitors to enjoy throughout the Lantern Festival.
Each savory and sweet delicacy for this themed set is meticulously handcrafted by Chef Yoann's pastry team. The sweet delights include vanilla and tonka bean chocolate truffle, roasted coconut filled macaron, red velvet cupcake with cream cheese frosting, exotic "lily" cream crispy hazelnut and almond cake, just to name a few. For a dash of savory, guests can also enjoy the truffle lobster salad soft roll, foie gras mousse and onion jam, gravlax salmon cornets with caviar, and more decadent delicacies.
When: 3:00pm–5:30pm, October 1–14, 2020
Where: Café Esplanada, Wynn Macau, Rua Cidade de Sintra, Macau
How much: MOP $388 for a two-person set (plus 10% service charge)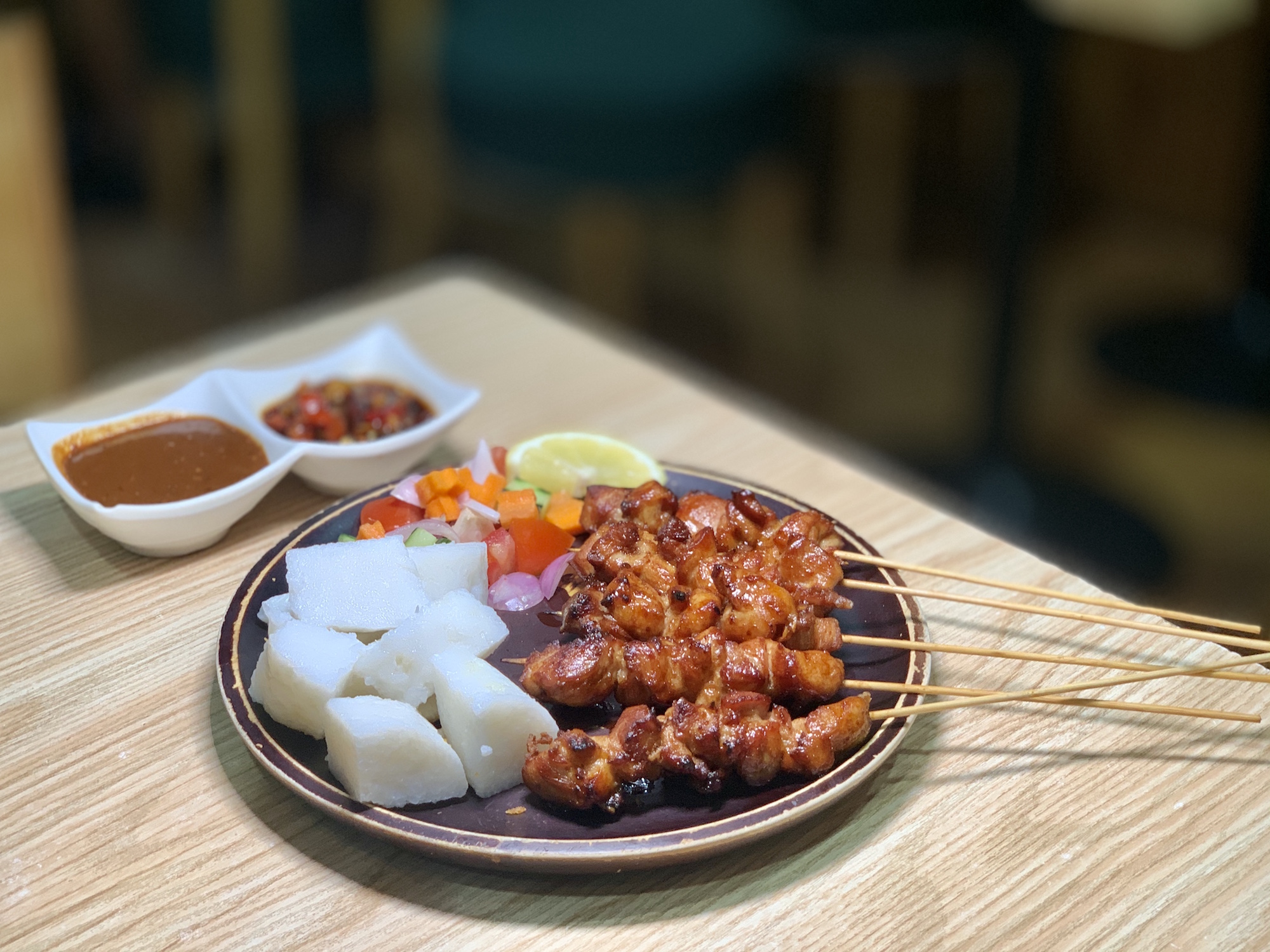 If you're ready to start your own Asian foodie adventure, we list out some of Macau's most ethnically diverse Asian restaurants which we bet some of you have never experienced. Read on and then try something different for lunch or dinner! Either with friends or family members, the whole table will be able to order wholesome, yet different and out of the box items.
There's enough to satisfy every craving you might be having. Whether with a spicy Indonesian flair or more on the Indian or Nepalese side, halal food, or simply some great curry, here are some unique spots serving up lots of flavors you should really visit in Macau.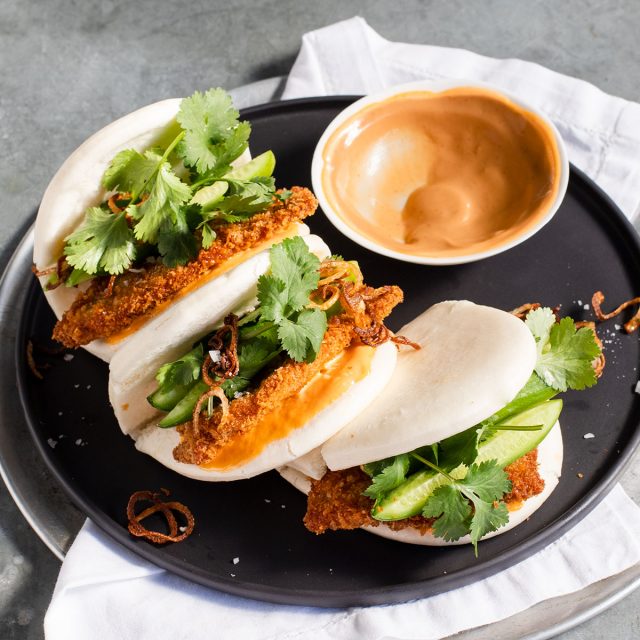 Mandarin Oriental, Macau is crafting 10 days of a themed foodie offer! Executive Sous Chef Hiew has crafted Asian-style burgers stuffed with teriyaki beef rib, char siu pork, and ice cream, all available at Vida Rica Bar until the end of this October. These will certainly be a different flair from the traditional burgers the world has accustomed us to. Head to this beautiful bar to enjoy the promotion while taking in Macau's skyline and sunset.
When: October 21–31, 2020
Where: Vida Rica Bar, Mandarin Oriental, Macau, 945 Avenida Dr. Sun Yat Sen, NAPE, Macau
How much: Items ranging from MOP $88 to MOP $128
For more information and reservations, call Vida Rica Bar at +853 8805 8928 or send an email to [email protected]
Tags