Many moons ago, before the introduction of glittering casinos in town, Macau was a just little village. There were casinos and hotels in 1990, but no Michelin restaurants nor fancy shops. Locals had trouble getting a good espresso and some items were hard to come by. Still, there were a few restaurants that made life bearable, shops that made getting the latest products possible, and a movie theater that provided teens with good movies at a cheap rate. Most of these places have since closed or disappeared, but a few have persevered and managed to survive the casino age and are now true gems in Macau. Here's our list of true Macau-style establishments.
Teatro Capitol
(See featured image above)
A now not so hidden gem, Teatro Capitol was one of the last cinema halls to disappear in the 90s. After its upstairs floors became abandoned, teenagers would head there to buy cheap jewelry, have waffles and fresh fruit juices at the stalls on the ground floor. Lots of closed shops are still there and people can witness a Macau that doesn't exist anymore.
However, the building underwent a major refurbishing and it's now back to its heyday: it has a new cinema on the upper floor and its neon signs are back to what they used to be! Most movies screened there are in Chinese, but the vintage vibe is still very much alive, so head there, take some shots and have a great time witnessing its revival.
Teatro Capitol Rua de Pedro Nolasco da Silva, Macau, +853 6362 6108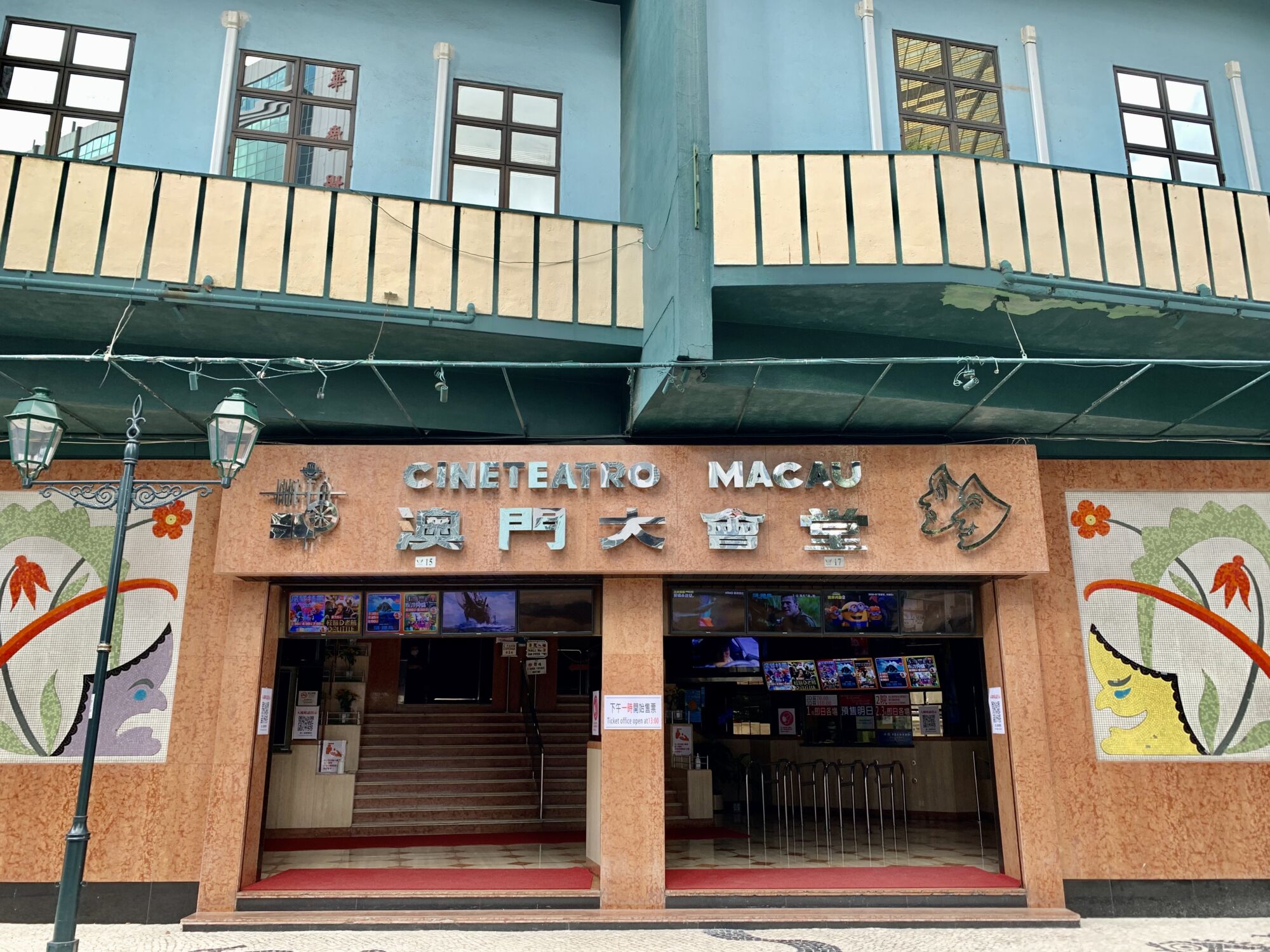 Cineteatro Macau
Before Macau Tower and Galaxy Macau, if you wanted to watch a movie, you would go to Cineteatro Macau. The movie theater was run by the church and, surprisingly, no censorship was applied to the movies screened here. The really old-school rooms that are still operating, are worth a visit.
These days, it's nostalgic to be able to watch a movie in a place like this–almost non-existent, actually. The red leather chairs, bad sound quality, and the fact that it is always empty somehow make the experience of going to Cineteatro a throwback to simpler times.
Cineteatro Macau 19 Rua De Santa Clara, Macau, +853 2857 2050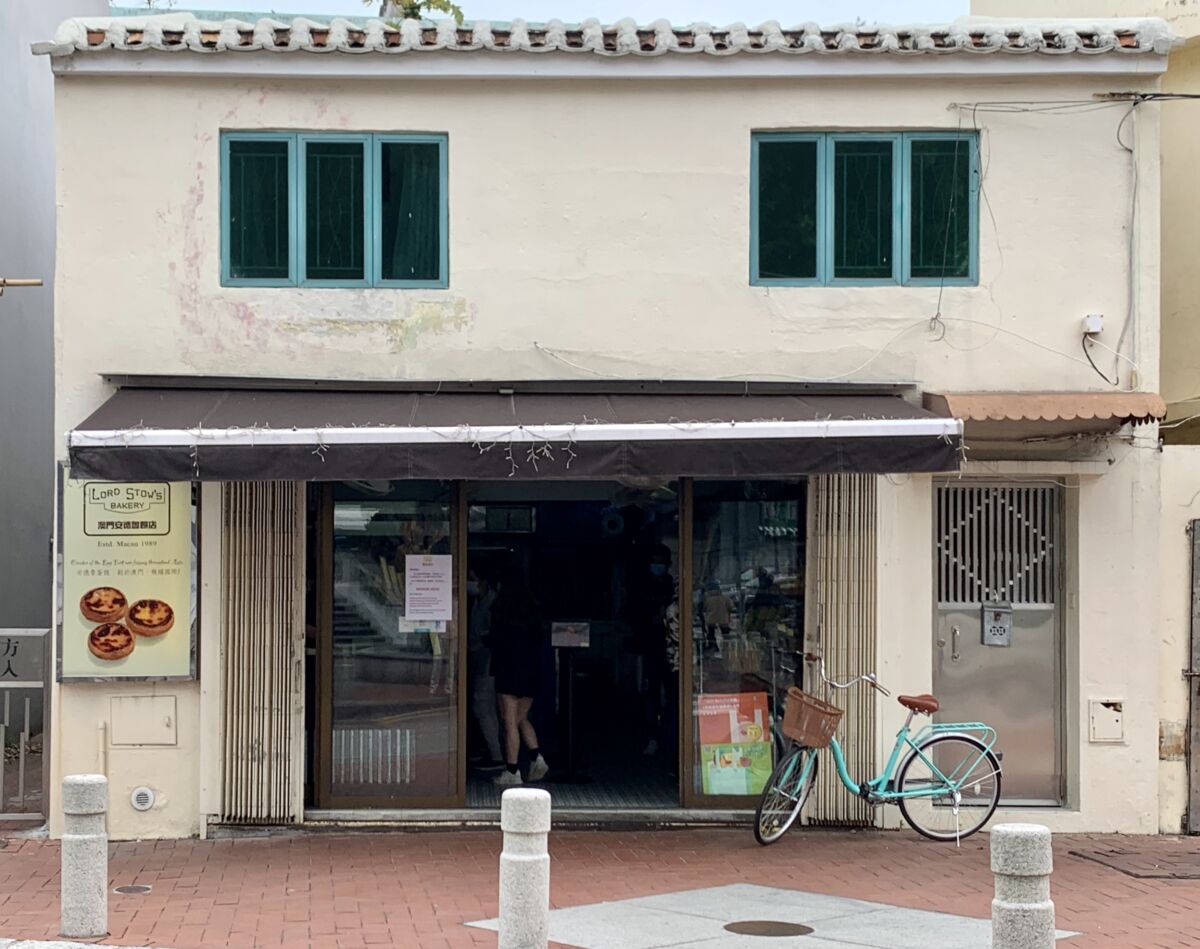 Lord Stow's Bakery
Okay, so this is not a real find as everybody already knows about it. However, they were one of the few places you could visit in Coloane back in the day. They made (and still do) the freshest sandwiches and, as a bonus, have good pastel de nata (in case you were wondering, the Portuguese name of the egg tart).
They now have several locations scattered across the city, including another one in Coloane Village, plus Taipa Village and Macau side. They also sell their egg tarts at other establishments. However, heading to the first and most authentic venue is the best experience you'll have. When in Coloane, plan your itinerary with a stop at Lord Stow's with our helpful guide of things to do in the area.
Lord Stow's Bakery 1 Rua Do Tassara, Coloane, +853 2888 2534, www.lordstow.com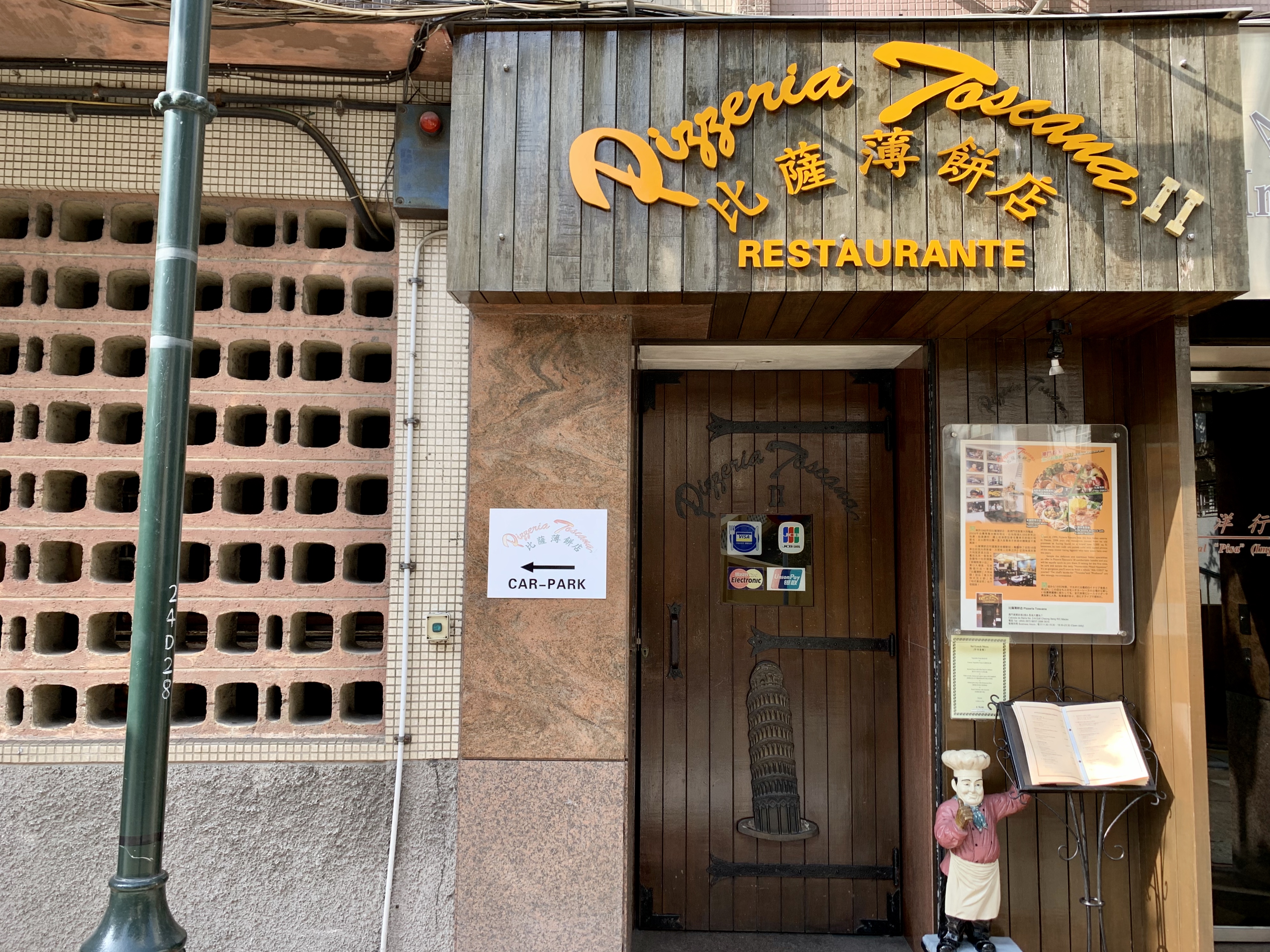 Pizzeria Toscana
If you're a kid from the 90s and lived in Macau during those glorious times, you'd know the best Italian restaurant in the whole city: yes, we're talking about Toscana. Before its current place in the Barra area, they were located at Rua Formosa. You can still see the name written over the shop they used to occupy. Authentic Italian pizzas, pasta, coffee, and they sold cappuccinos eons before Starbucks arrived!
Other than being a true blue Macau establishment, Toscana is still a great place to dine, especially if you're looking for somewhere far from crowds and tourists. If you're looking for cool things to do around here, why not visit St. Lawrence's Church on your way to the restaurant and have an afternoon of heritage sites visiting, passing by the Mandarin's House, Lilau Square–check here what's there–and A Ma Temple when you reach the river.
Pizzeria Toscana 2A Calçada Da Barra, São Lourenço, Macau, +853 2872 6637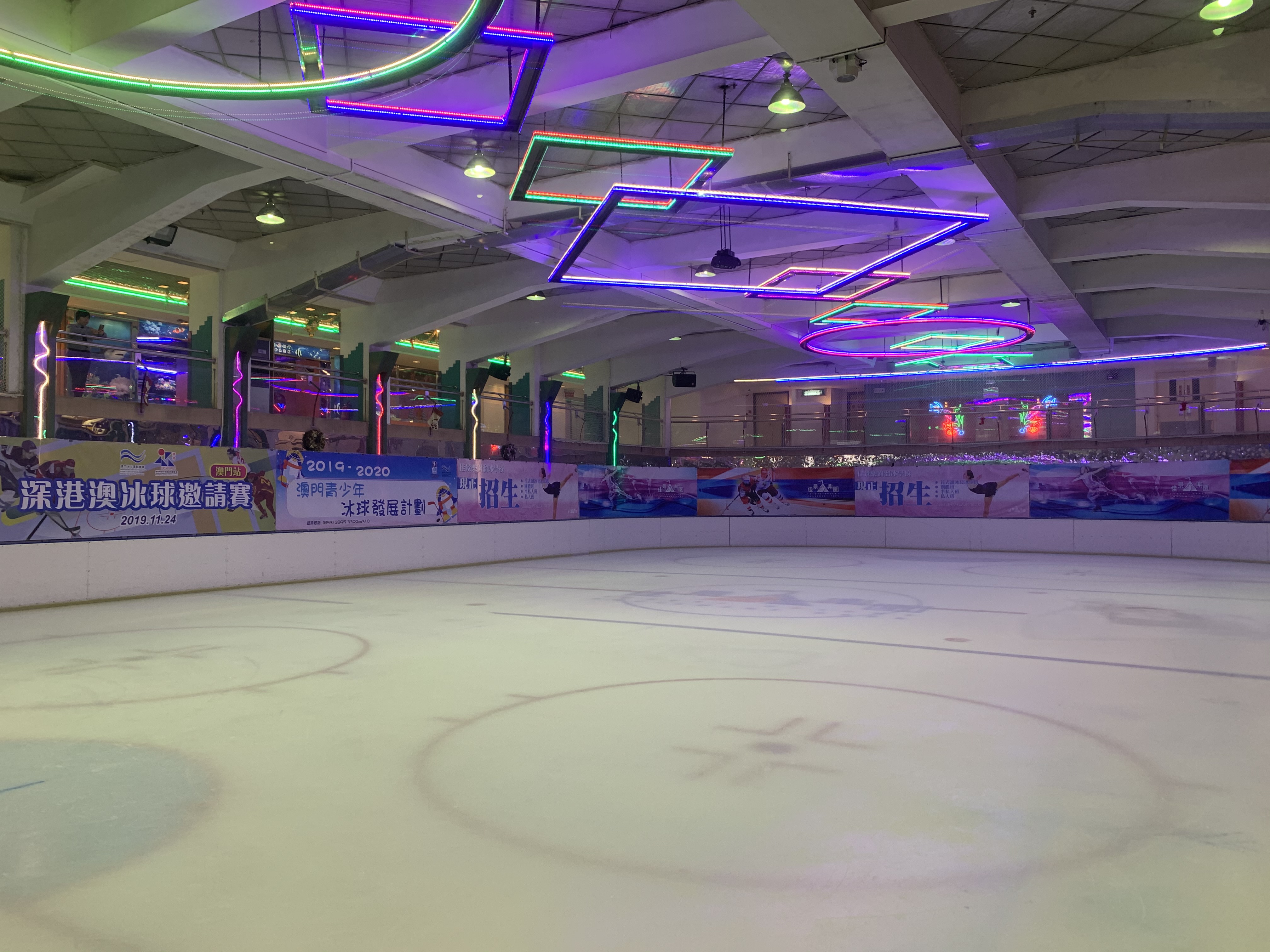 Ice Skating at Future Bright Amusement Park
In a city like Macau, it's strange to think that, during the 90s, kids and teenagers had the most fun ice skating and going bowling. This was because summers were too hot to play outside and the bowling alley was in the same space as the ice skating rink, with a cool environment.
Future Bright Amusement Park is still open, just nearby Camões Garden and Casa Garden. Much has changed in Macau but there are still many things for families to do. This 80s style mall is still a good option for a Sunday afternoon. For more ideas, here are some more indoor activities to entertain the little ones in Macau!
Future Bright Amusement Park Lai Hou Building, 17-29 Praça Luís De Camões, Macau, +853 2870 1166, www.futurebrightgroup.com.mo
Also read: Where to Go Bowling in Macau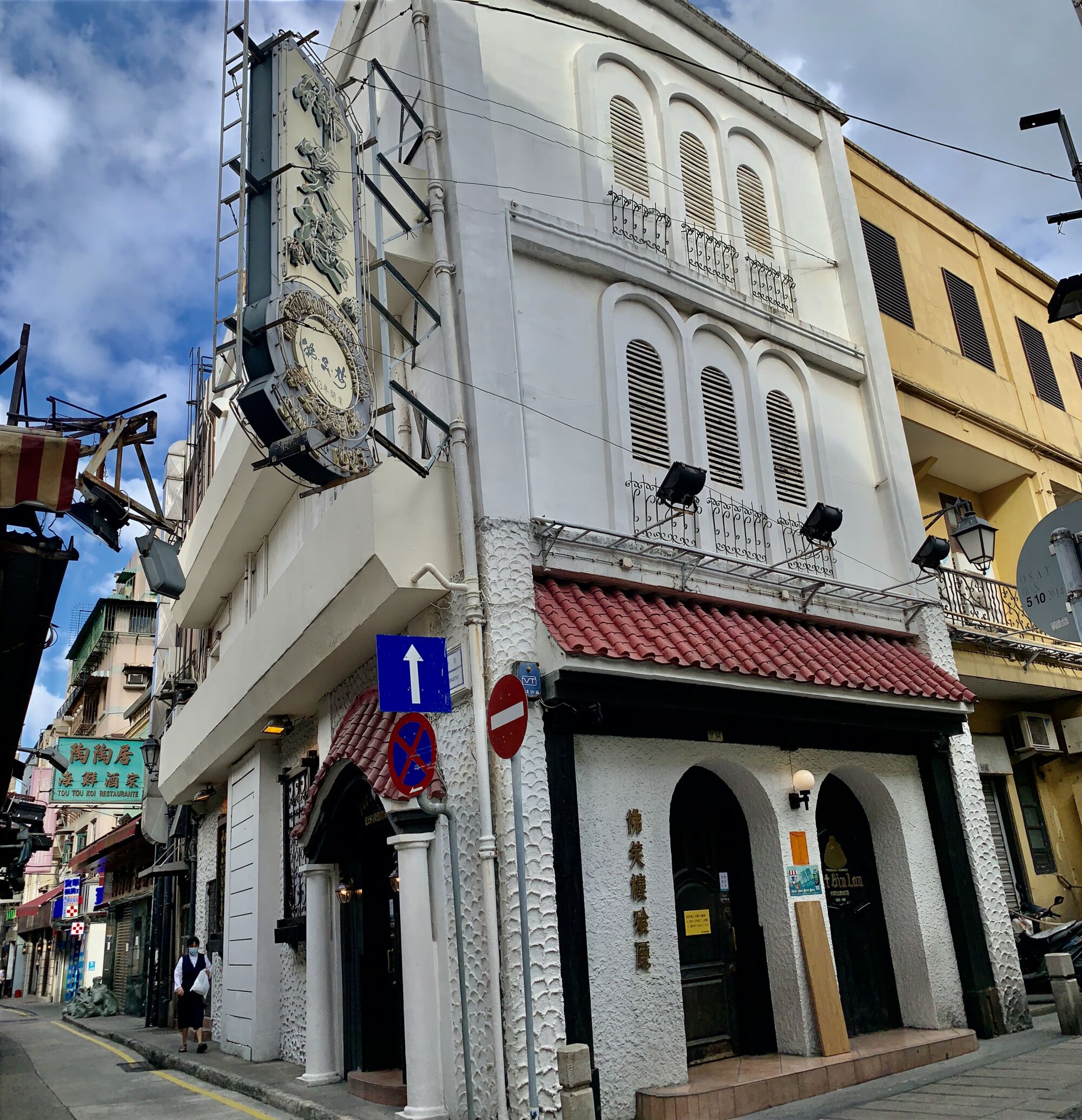 Fat Siu Lau 
In business since 1903, this old survivor now has more than one location. Back in the day, a meal would cost MOP $2.50. Can you imagine? Still worth a visit if nothing else because it's been here since forever. They pride themselves on serving Portuguese, Macanese, and some Chinese dishes, with pigeon being one of Fat Siu Lau's signature dishes.
This joint is located in Rua da Felicidade, a location with lots of history worth sharing and knowing! From a district prone to sin and prostitution to a hip and cultural hub, this spot has been attracting residents and tourists since the dawn of time and for the most different reasons. Check out our article on it here.
Fat Siu Lau GF 64 Rua da Felicidade, Macau, +853 2857 3580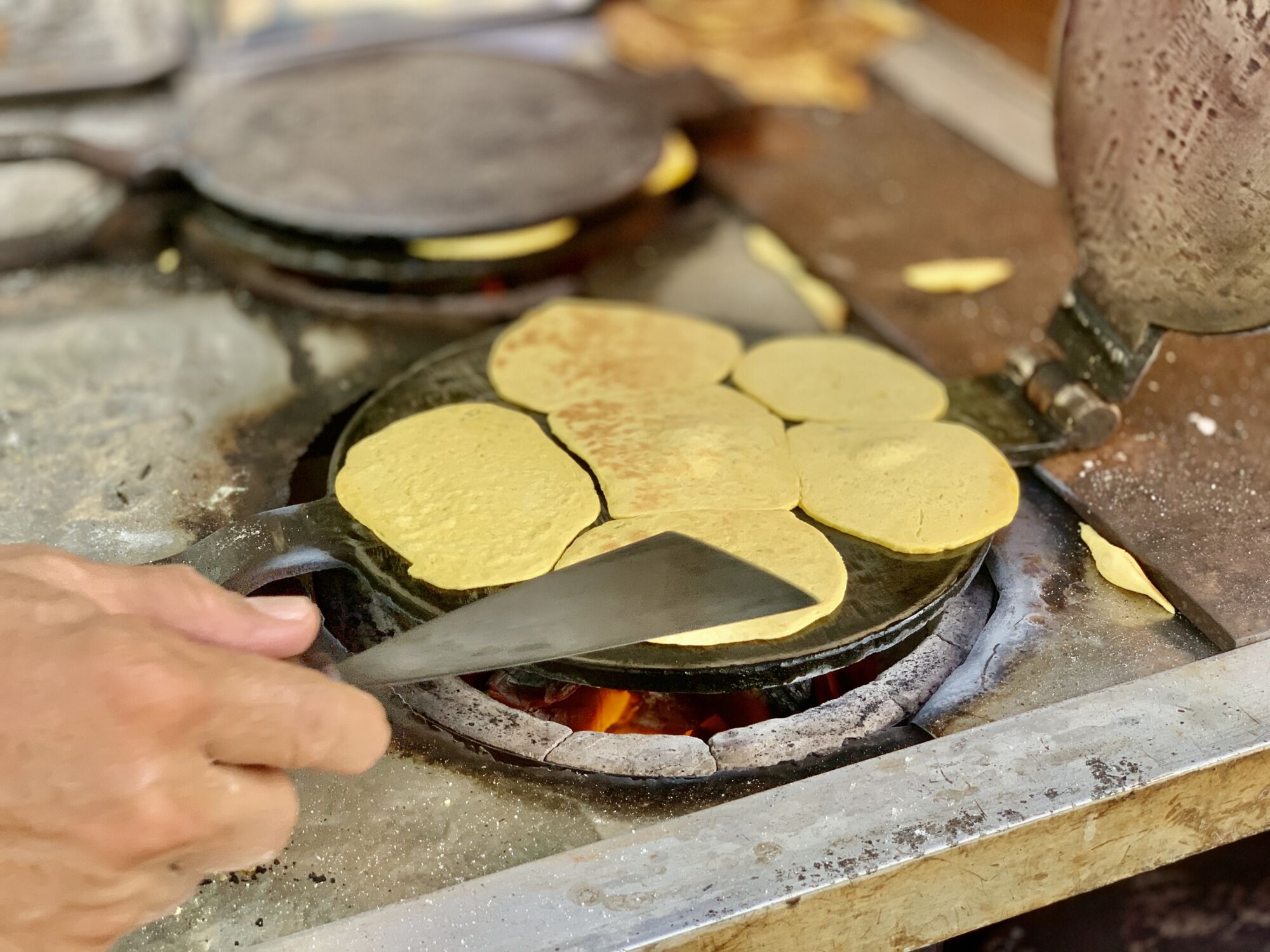 Street Cookies
This list's big winner is the delicious cookies freshly made by a man with a stall under the Senado Square arcades next to the Holy House of Mercy. The vendor is not always there, so it's more a question of being lucky enough to find him making traditional, Macau-style cookies we all love so much. People used to pay MOP $3 for a bunch of them, too!
There are many kinds of cookies in Macau, but eating something that you see being created in front of you–instead of buying from a big brand that's pre-packaged–imparts a special feeling to it. By the way, the Holy House of Mercy also has an interesting story that spans more than 450 years old, which we tell you all about in this article.
Arcade under the Holy House of Mercy 7 Travessa da Misericórdia, Senado Square, Macau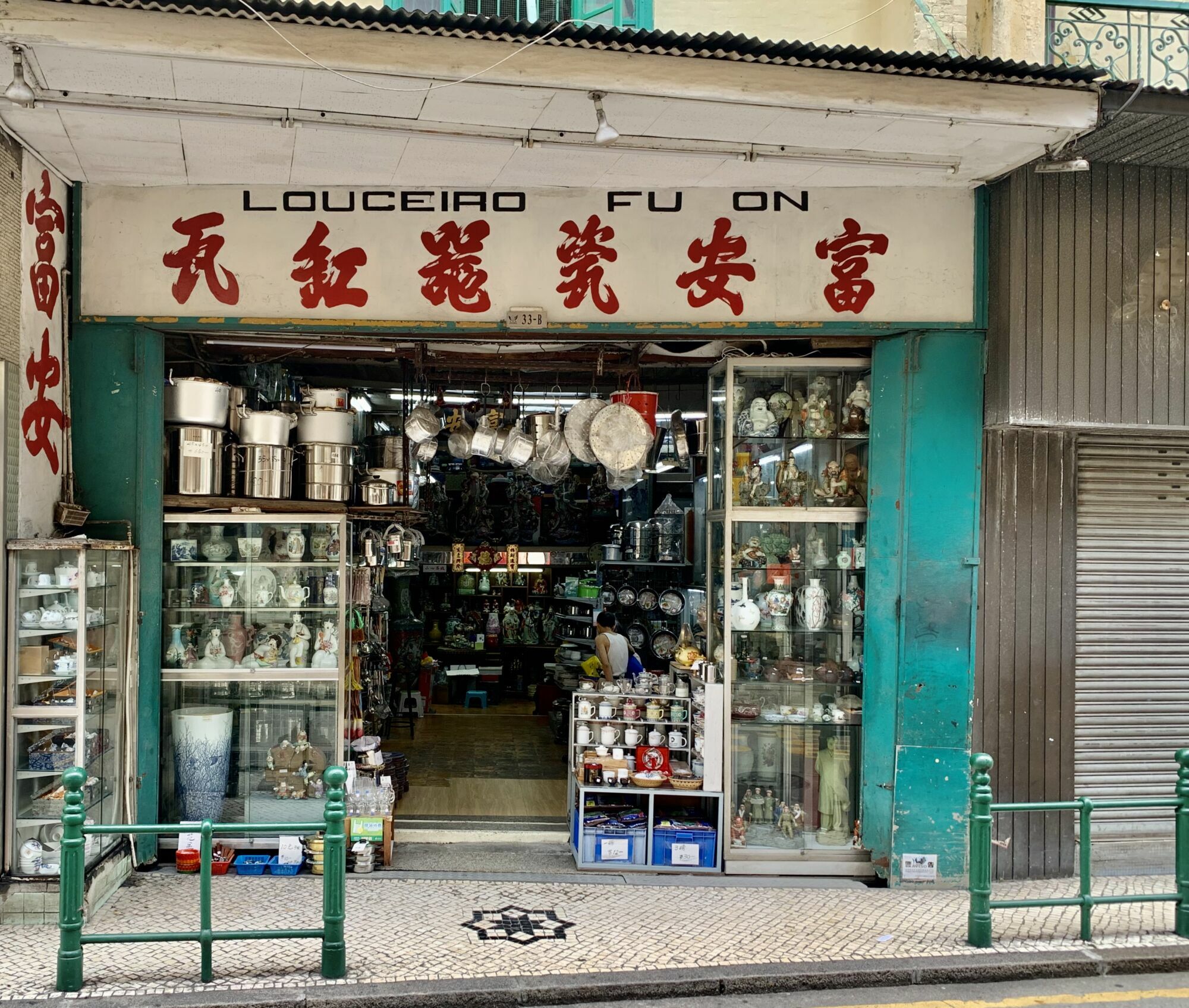 Louceiro (Houseware) Fu On
This is now considered vintage, but Fu On has been operating in Rua dos Mercadores since we can remember! This shop sells it all: homeware like cutlery, plates, and other things, Chinese porcelain, knickknacks, and some expensive gems rarely found anywhere else in Macau. Lost in time but not in the city, Fu On has kept going and, it has regular customers too.
This shop is located in an area where others like it are still open such as a sewing machine shop, some local eateries and more. Even if you don't need any cutlery, come here to feel its vintage vibe!
Louceiro Fu On 33B On Rua dos Mercadores, Macau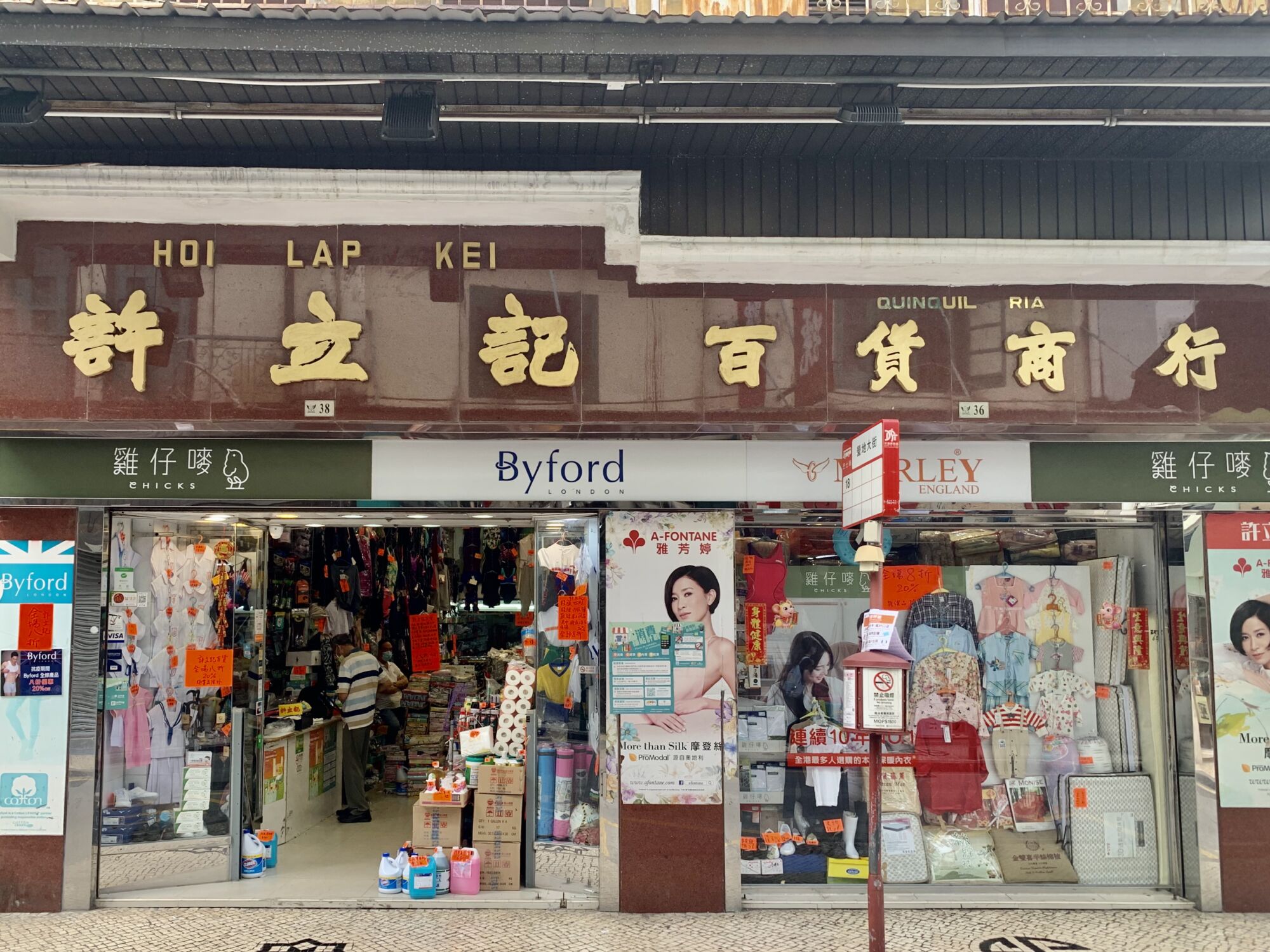 Hoi Lap Kei
A list of authentically Macau-style establishments wouldn't be complete without Hoi Lap Kei where you would go to buy new sheets and especially duvets–called "mintoy" by locals. Existing in Macau before the 70s, this is where many locals and most expats–mainly Portuguese–used to head to when in need of these house items. Also selling school uniforms and shoes, Chinese-style coats, and many other items, it's ideal if you're not a big brand person. This way, you'll have traditional and special items!
Hoi Lap Kei 36 On Rua dos Mercadores, Macau
This article was originally written by Raquel Dias in May 2016 and updated by Leonor Sá Machado in May 2020.
Tags
Related Posts