Macau's beautiful blend of metropolitan sophistication, natural allures, and the cultural canopy have attracted plenty of visitors from around the world. From adventure getaways to pampering retreats, Macau has everything to mesmerize holiday seekers. Being impressed by architectural marvels intertwined with heritage sites is considered normal at this destination. The vibrant city simply inspires a sense of awe at every corner. It is also certainly one of the safest cities in the world for travelers and residents. Once the border opens, it's time to come for a visit. Macau is brimming with sensational and surprising things to do. Soak in the culture, go back in history, marvel at its prolific skyline, repose in the lap of luxury, become a food connoisseur, sync yourself with art and so much more.
Experience TeamLab SuperNature Macao
Though Macau lends itself to idyllic experiences, this city also encourages creativity and adventure. Families will find it fascinating at TeamLab SuperNature Macao. The child-friendly location stretches from education to entertainment. It's a true testament to the engaging atmosphere in the bustling city. With a myriad of options available, this one stands out for a reason. Top-notch recreational facilities ensure absolute entertainment for young ones and even those who are young at heart.
The groundbreaking permanent interactive experience nestled at The Venetian Macao boasts 5,000 square meters of labyrinthine floor space. The space is comprised of an extremely complex, three-dimensional world across varying elevations, featuring immersive and compelling artworks. It's a unique excursion that will challenge your perception of the world when it comes to humans, nature, and art. Discover installations on-site that will defy logic and reason. The whole family or group of friends will be thrilled with all the fun and interaction teamLab SuperNature allows.
The Venetian Macao Estrada da Baía de Nossa Senhora da Esperança, Cotai, +853 2882 8888, www.teamlab.art
Also read: Fantastic Activities for the Whole Family in Macau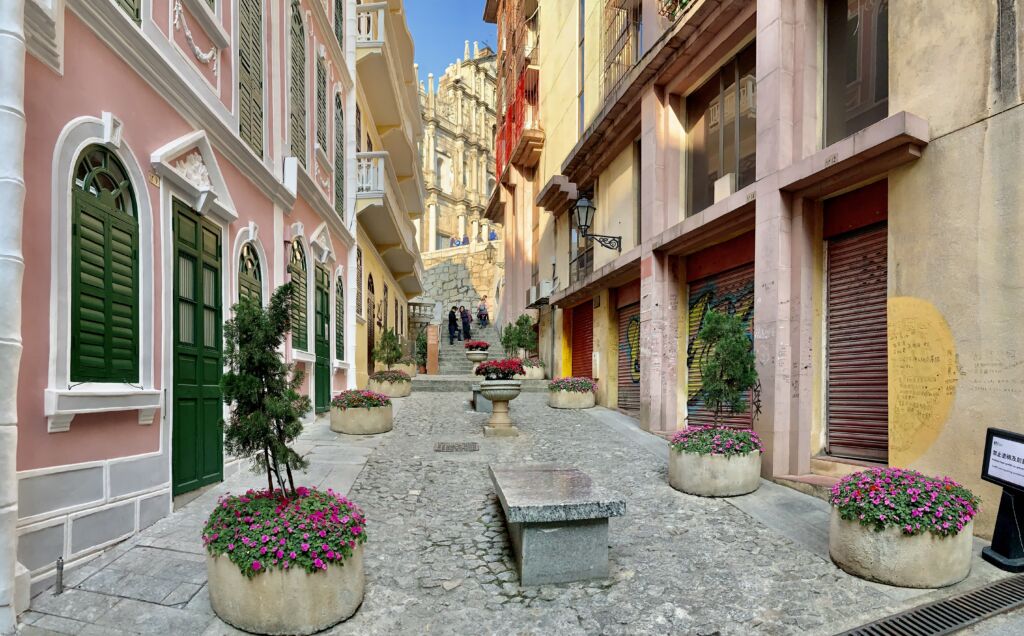 Discover Macau's New Eight Scenic Spot
The city is home to scenic spots that any bliss seeker can delight upon. The city's streets and heritage sites have all become part of the local tapestry. Breathtaking backdrops and picturesque landscapes, Macau's best sceneries should be traversed on foot so comfortable walking shoes are a must. We recommend these iconic eight locations for your next outing. Jot down an itinerary to explore Travessa da Paixão, Rua da Felicidade, Senado Square, Two Lakes, and One Tower, Penha Hill, Coloane Village, Long Chao Kok trail, and the Hong Kong-Zhuhai-Macau Bridge. For more information on these incredible eight scenic spots, contact the organizers by sending an email to [email protected] or checking their website.
Also read: Vintage Walks: Coolest Neon Signs in Macau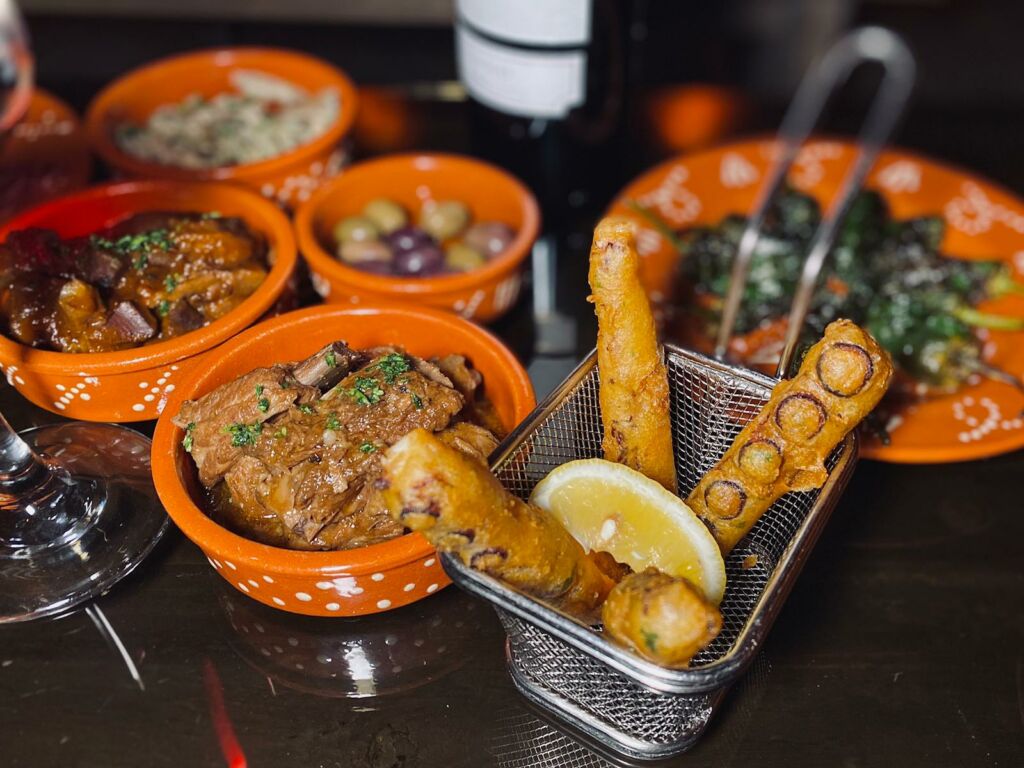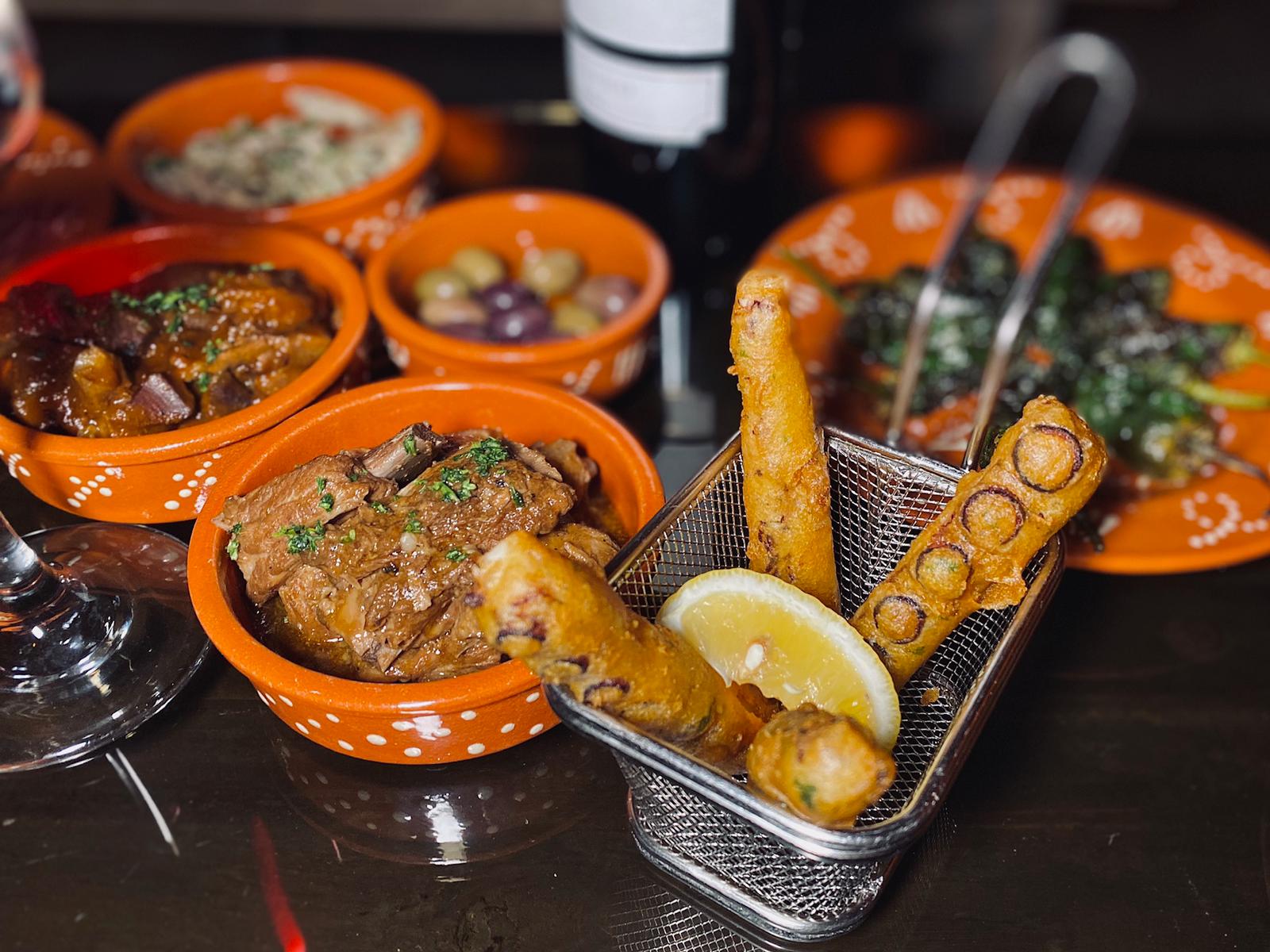 Dine at the Exceptional Portuguese restaurant, 3 Sardines
Portuguese fare is served with great ardor in this part of Asia. Freshly ground spices, flavor tender chunks of meat are among the highlights at one of the hottest Portuguese restaurants in Macau–3 sardines. This dining destination reflects a culinary experience like no other. It offers a glimpse of the familiar and the new with a mixture of the classic and its reinvention. The setting is resplendent and grand while showcasing a vintage decor bathed in dimmed warm lights. The food is unpretentious, true to its Portuguese roots served attentively. It's a superlative dining experience that shouldn't be missed when visiting the shores of Macau. Exceptional service and thoughtful finishing touches to a glorious meal have made this new restaurant an instant hit.
3 Sardines 34 Rua de São Roque, São Lázaro, Macau, www.facebook.com/3Sardines, www.instagram.com/3sardinesmacau
Also read: The Hottest Place in Town: Small Plates & Vintage Vibes at 3 Sardines
Also read: Must-Try Portuguese Dishes You Haven't Heard of
Get Caffeinated at Macau's Best Coffee Shops
Enjoy a cup of the aromatic goodness of coffee after your stroll. One of the well-loved coffee spots is Quarter Square and can be found tucked away at Taipa Village. Their house blend is made with beans from Ethiopia, Panama, Nicaragua, and Brazil. The espresso brewed with this blend is the one to come back for. Another hidden gem when it comes to a cuppa is situated right in the heart of Macau's historic district called the Brew Lab Coffee. It's conveniently near Senado Square, perfect for resting after a tour of the UNESCO heritage sites.
Quarter Square 89 Largo Maia de Magalhães, Taipa Village, +853 2857 6914, +853 6290 5138, www.facebook.com/quartersquare, www.instagram.com/quartersquare
Brew Lab Coffee 106 Rua Do Matapau, Macau, +853 6291 8200, www.facebook.com/Brewlabmacau
Also read: The Ultimate Guide to Macau's Best Coffee Shops
Also read: The Best Things to Do in Taipa Village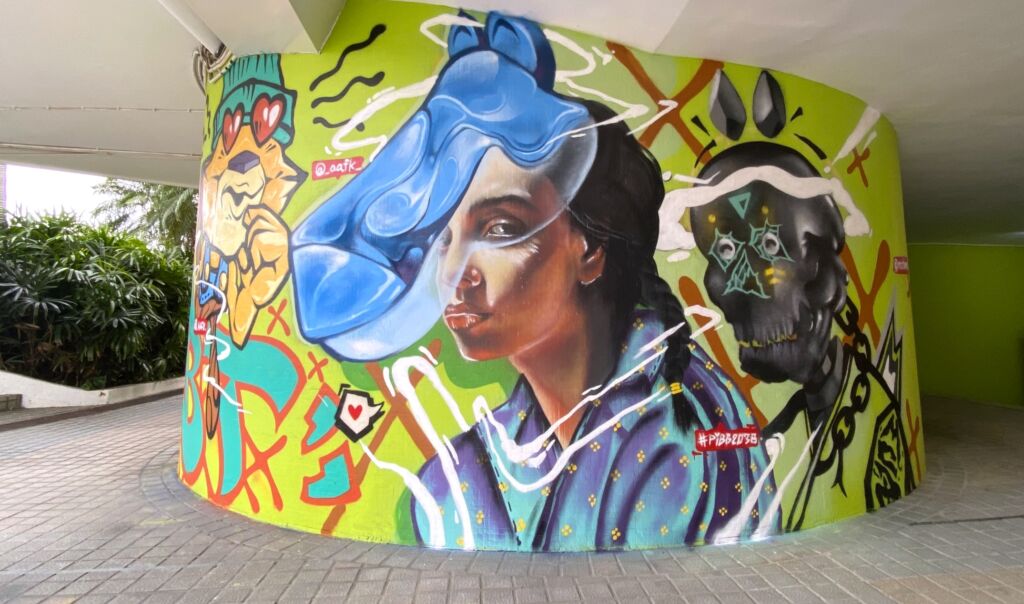 Explore Macau's Flourishing Art Scene
Over the years, Macau has made a steady rise in the world of arts. Steeped in culture and a fair amount of art galleries and museums, the SAR even hosted the spectacular Art Macao last year that lasted for five months making waves in the region. Macau's initiative towards promoting and nurturing local talents have always been hailed as an integral part of the regional art scene. That is why it's important to visit Anim'Arte Nam Van's graffiti display area.  It features new creations dedicated to the theme "Colourful Summer". The inviting setting allows anyone to explore and take photos, ultimately championing the artistic elements of the neighborhood. IC has collaborated with two invited graffiti artists, Anny (Chong Wai), a local female artist, and Few (Felipe Timmy Wong Chang), an artist from Costa Rica, to create a new graffiti mural entitled "Animalia Imaginaria – Animal Paradise in Fantasy". It aims to showcase the diversity of living creatures in the world and their symbiotic relationship.
Anim'Arte Nam Van 744B Avenida Panorâmica do Lago Nam Van, Macau
Also read: Macau's Best Art Galleries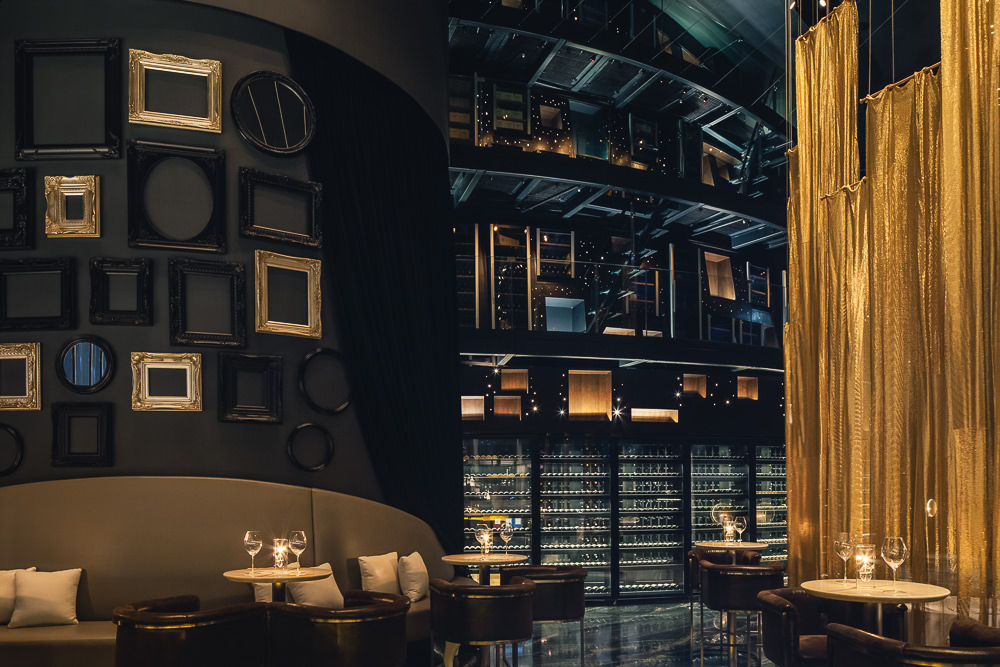 Indulge in World-Class Dining Restaurants
Macau's fine dining restaurants cater to every palate imaginable. For discerning tastebuds, the newly opened Le Lapin is an outstanding dining option. Situated inside the Macao Science Center, Le Lapin is a stylish modern French restaurant offering a montage of delectable dishes that redefines the art of dining. The design of the venue was famously done by Wilson Associates New York. Embedded cultural symbolism, fairy tales, and references to classic literature are all evident in both design and ambiance as you wander around this restaurant. A taste of Paris combining the best of art and gastronomy can be found at Le lapin for true food connoisseurs keen to discover something extraordinary.
Le Lapin 5/FAvenida Dr. Sun Yat Sen, Macao Science Center, +853 2878 3938, www.lapinrestaurant.com
Also read: Best Private Dining Rooms in Macau
Also read: Best French restaurants in Macau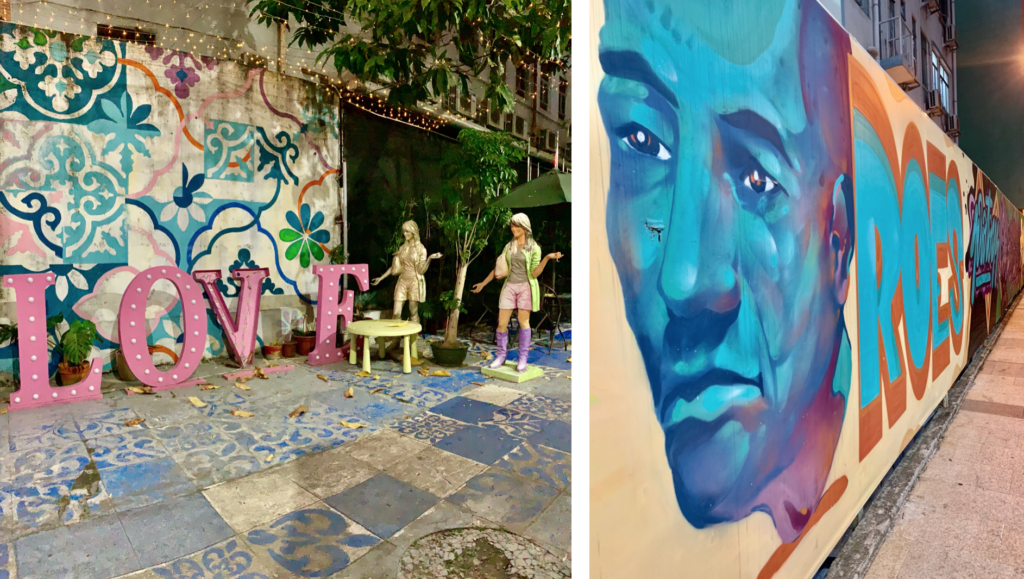 Find Inspiration in Macau's Colorful Street Art Hotspots
Where the shimmering scene of high-end hotels end, there starts a tryst with Macau's colorful history – in its quaint corners and enchanting side streets. Breathing life into the city's creative scene, these art spots are sure to captivate even the most urbane tourists. Art in all forms is showcased with much zeal within the SAR. The Nam Van Lake area, Macau Art Garden, and Taipa Village are among the noteworthy areas for sightseeing. The Taipa Village in particular has come a long way from being a small fishing village and now thrives as a lifestyle destination frequented by urban dwellers in the city and beyond.
Macau Art Garden 265 Avenida do Dr. Rodrigo Rodrigues, Macau, www.facebook.com/takchunmacauartgarden
Rua dos Clérigos Taipa Village
Also read: Colorful Macau: Best Street Art Hotspots
Also read: Most Instagrammable Buildings in Macau
Also read: Best Staycation Packages in Macau
---
This article first appeared in a copy of the Italian Chamber of Commerce Magazine
Tags
Related Posts