Contrary to Hac Sa beach, Cheoc Van is made up of white sand. It is situated in a small bay, at the end of the main Coloane road. It's a small paradise in its own way, calm and relaxing, being one of the many fun places in Coloane to spend the day. In the peak of summer heat, you can find shade and refuge under the palm trees situated near the public swimming pool. The beach is under lifeguard surveillance during the summer, so do not hesitate to go for a swim to cool off.
Towards the end of the beach, you'll find one of the nicest public swimming pools in Macau, open from May 1 to October 31. You can enjoy a relaxing swim in between the sea and the mountains. Its unique location lets you fully appreciate the calm of nature. The pool is equipped with sun chairs, tables and umbrellas as well. If you're lucky, the cool sea breeze will save you on days where the sun is at its hottest (don't forget to apply sunscreen!). If you really want to avoid the heat, go swimming at night, since the pool is opened until 10:00pm.
Cheoc Van Swimming Pool Estrada De Cheoc Van, Macau, +853 2888 2582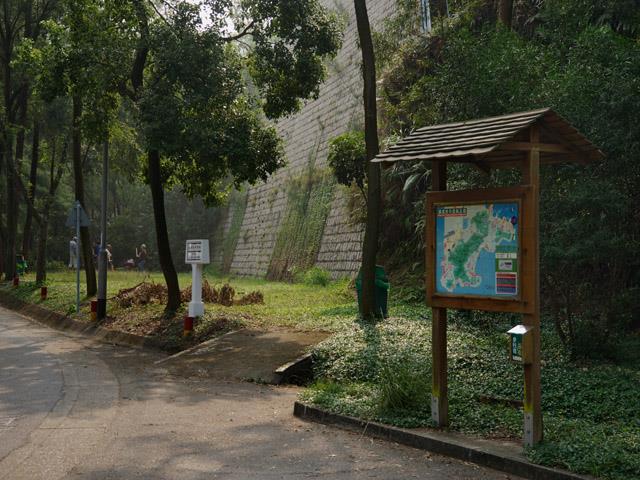 Hiking and More
Fans of hiking, rejoice! Although Cheoc Van Beach itself does not have any trails, there are some nearby. The Coloane Hiking Trail is more than eight kilometres and starts midway of Estrada do Altinho de Ká Hó, next to the Arboretum. As the main trail is linked to other hiking trails, it is worthwhile to take its side paths to get to other trails or circuits to enjoy the differences in natural terrains and landscape. Do consider your abilities in order to have a good idea of when to set off and also your return trips. Read more on this exquisite piece of nature here.
The Coloane Fitness Walk is 1,225 metres and stretches along the mountain. It is suitable for a leisurely walk or jog. Free fitness facilities are available at points along the trail too. This is Coloane's first fitness trail as well as the best gym-substitute for sports and nature lovers. For more information, check here.
Where and What to Eat
You can also enjoy dinner in Cheoc Van, as the restaurant La Gondola caters to both lunch and dinner. This superb Italian restaurant specializes in real wood-oven pizzas, homemade ravioli, pasta, and focaccia. Their accommodating sea front terrace is an ideal place to spend a summer evening, but if you find the heat and humidity overwhelming you can always find refuge in the air-conditioned indoor dining area.
La Gondola Estrada De Cheoc Van, Macau, +853 2888 0156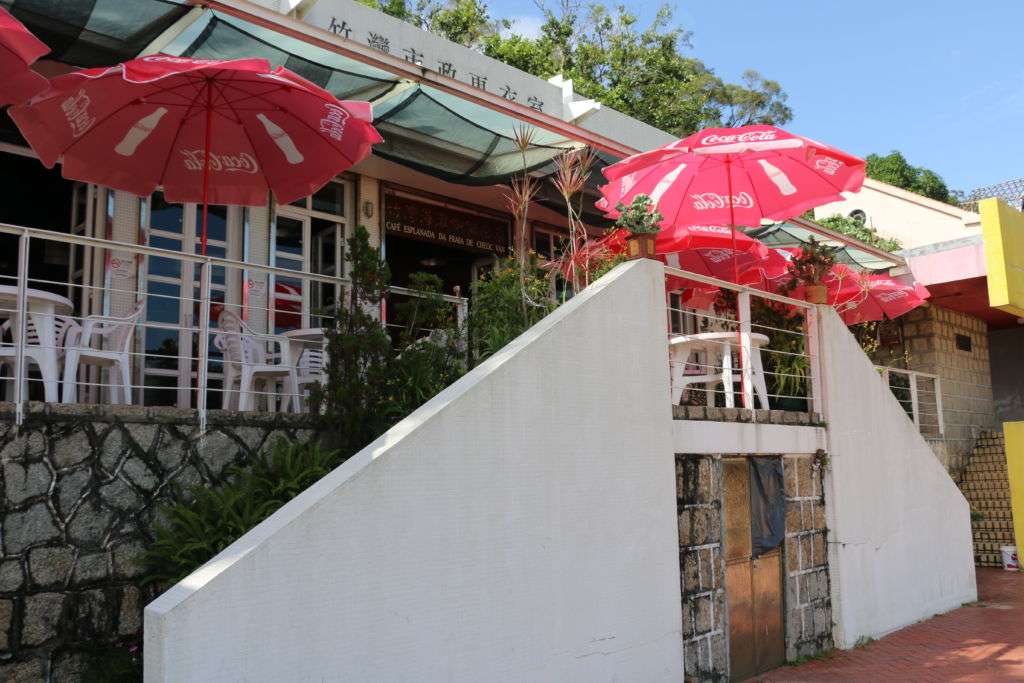 Cheoc Van Beach Cafe was revamped a few years ago and now offers light meals and a welcoming atmosphere. It offers delicious local fast food like stir-fried noodles or sandwiches. Its terrace faces the sea and it is a pleasant place to rest. If you feel like you're melting under the Macanese sun, the snack-bar also offers a variety of ice creams.
Cheoc Van Beach Cafe Estrada De Cheoc Van, Macau, +853 2888 2582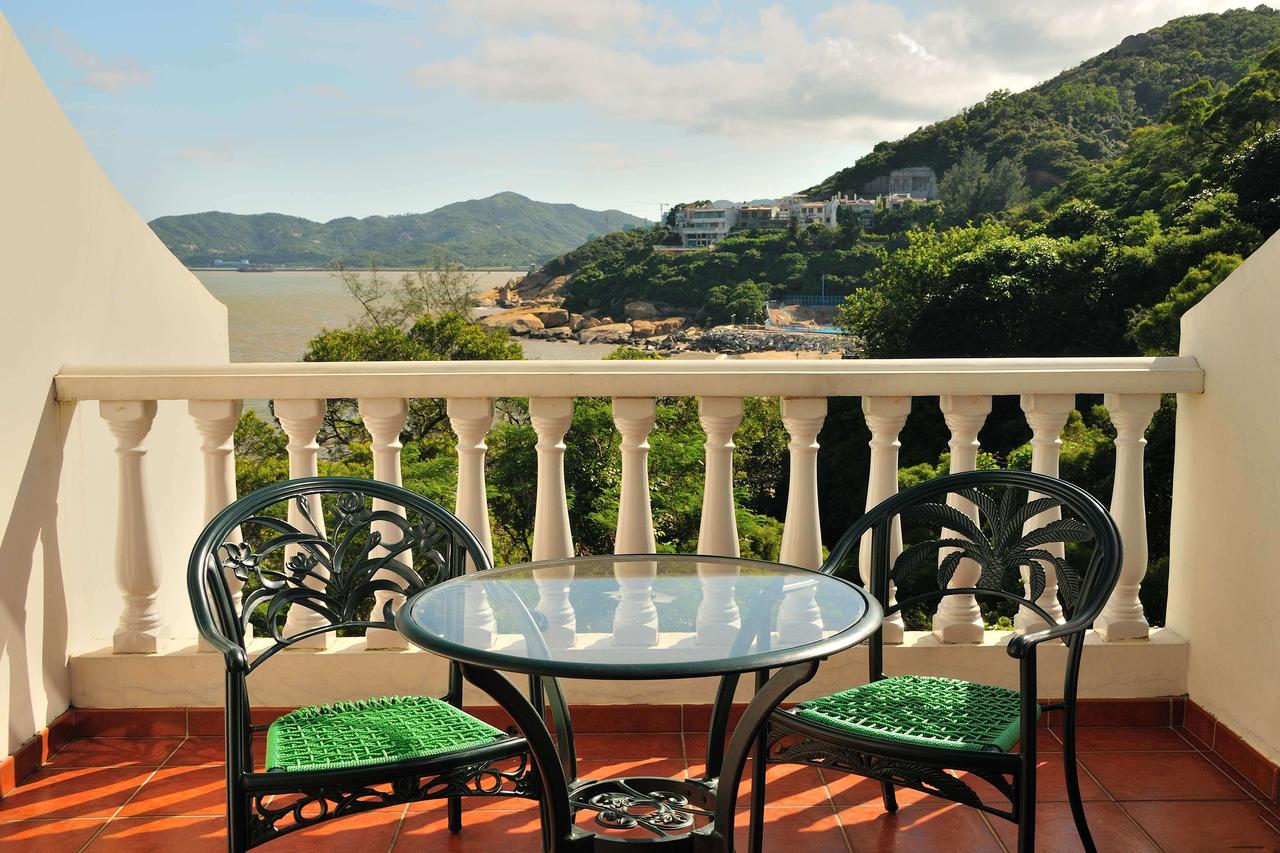 Where to Stay
If you liked Cheoc Van so much you want to extend your stay or make it a weekend seaside getaway, you can always reserve a room at the charming hotel Pousada de Coloane, situated on the hill overlooking the beach. With a great view like this, your weekend getaway is sure to be that much sweeter!
Pousada de Coloane Praia De Cheoc-Van, Cheoc-Van Beach, Coloane, +853 2888 2143 / +853 2888 2144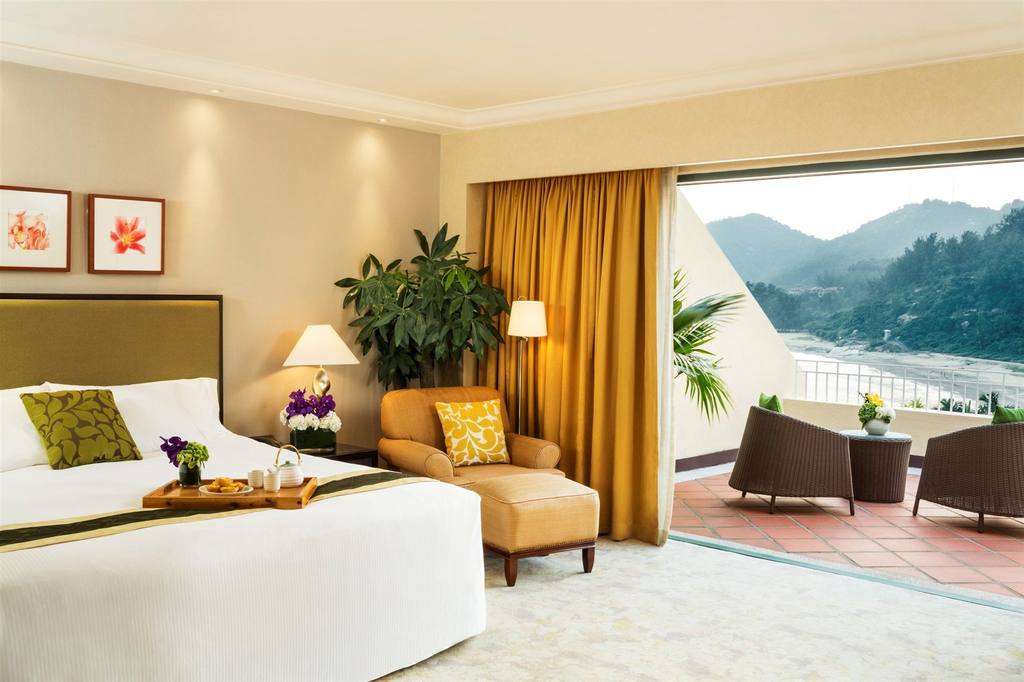 You can also opt for the Grand Coloane Resort, which is just a 20-minutes walk or a few bus stops away. This resort also boasts rooms with a beautiful view and most importantly, comfy beds!
Grand Coloane Resort 1918 Estrada de Hac Sá, Coloane, +853 2887 1111
There are cheaper options as well, such as camping. Be one with nature at Ká-Ho and Hac-Sá areas which have camping sites where you can pitch your own tent, have a BBQ and then go for a swim!
Ká-Ho Camping site Park Of Merendas Da Barragem De Ká-Ho, Macau, +853 2882 7023
Hac Sá Camping site Hac Sa Beach, Estrada de Hac Sa, Coloane
How to get there
There are several public buses that can take you to Cheoc Van Beach, but taxis are also a great solution, especially for those who want to get there fast. Take bus 26A, 21A, 15, 25 during the day and N3 at night to get to Cheoc Van Beach.
---
Cheoc Van Beach Estrada De Cheoc Van, Coloane
This article was originally written by Estera Deunier in September 2016 and updated by Leonor Sá Machado in April 2019.
Tags
Related Posts