You've already strolled across pleasant and luxurious Cotai, went for some cultural time at Taipa Village, and saw all there's to see at the Macao Historic Centre? Then Cheoc Van Beach is what you're missing from your time in Macau. If you're in town for some time, seize the day to get some sun at the beach or relax under the green trees that populate this area.
Set on the pathway linking Coloane Village to Hac Sá and Ká-Ho dam, this beach features sports activities, sands, and sea with warm water, an affordable restaurant with local snacks, one of Macau's best public swimming pools, and an Italian restaurant with a gorgeous outdoor seating area.
– SWIM & SUNBATHE –
Cheoc Van Beach
Contrary to Hac Sá beach, Cheoc Van is made up of white sand. It is situated in a small bay, at the end of Coloane's main road. It's a small paradise in its own way, calm and relaxing, being one of the many fun places in Coloane to spend the day. In the peak of summer heat, you can find shade and refuge under the palm trees situated near the public swimming pool. The beach is under lifeguard surveillance during the summer, so do not hesitate to go for a swim to cool off.
During summertime, you'll also witness locals having picnics and social gatherings by the shore, under the shade of small trees. There are also showers for those looking to freshen up without having to dive right into the water. The left side of Cheoc Van Beach houses a water sports venue where one can rent paddleboards and more.
Also read: Top Outdoor Activities to Do With Kids in Macau
Also read: Great Picnic Spots in Macau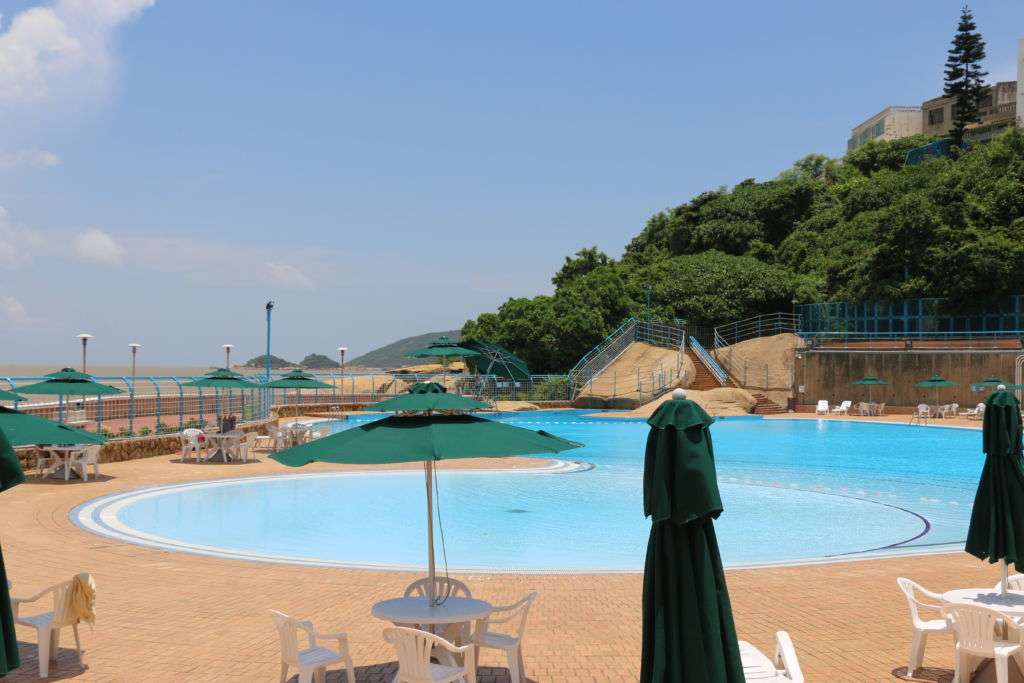 Cheoc Van Public Swimming Pool
Towards the end of the beach, you'll find one of the nicest public swimming pools in Macau, open every year from May 1 to October 31. You can enjoy a relaxing swim between the sea and mountains. Its unique location lets you fully appreciate the calm provided by nature.
The pool is equipped with sun chairs, tables and umbrellas as well. If you're lucky enough, the cool sea breeze will save you on days where the sun is at its hottest. If you really want to avoid the heat, go swimming at night, since the pool is opened until 10:00pm. Ristorante La Gondola is a great option for people looking for a break between swims.
Cheoc Van Swimming Pool Estrada de Cheoc Van, Macau, +853 2888 2582
Also read: 5 Best Public Pools in Macau
Hiking & More
Fans of hiking, rejoice! Although Cheoc Van Beach itself does not have any trails, there are some nearby. The Coloane Hiking Trail is more than eight kilometers and starts midway of Estrada do Altinho de Ká Hó, next to the Arboretum. As the main trail is linked to other hiking trails, it is worthwhile to take its side paths to get to other trails or circuits to enjoy the differences in natural terrains and landscapes. Do consider your abilities in order to have a good idea of when to set off and also your return trips.
The Long Chao Kok Coastal Trail links Hac Sá Beach to Chuk Wan Villas, a residential condo just five minutes away from Cheoc Van Beach's access. Along 1.2km, you'll be able to clear your body and mind; alone or with loved ones, explore this beautiful path that includes rocks on the right, the sea on the left, and even a tiny bright red and green pagoda leading the way to the water. Panoramic views for sure. It's an easy one to do, so ideal for parents with kids as well.
The Coloane Fitness Walk is 1.2 meters and stretches along the mountain. It is suitable for a leisurely walk or jog. Free fitness facilities are available at points along the trail too. This is Coloane's first fitness trail as well as the best gym-substitute for sports and nature lovers.
Also read: Guide to Coloane's Hiking Trails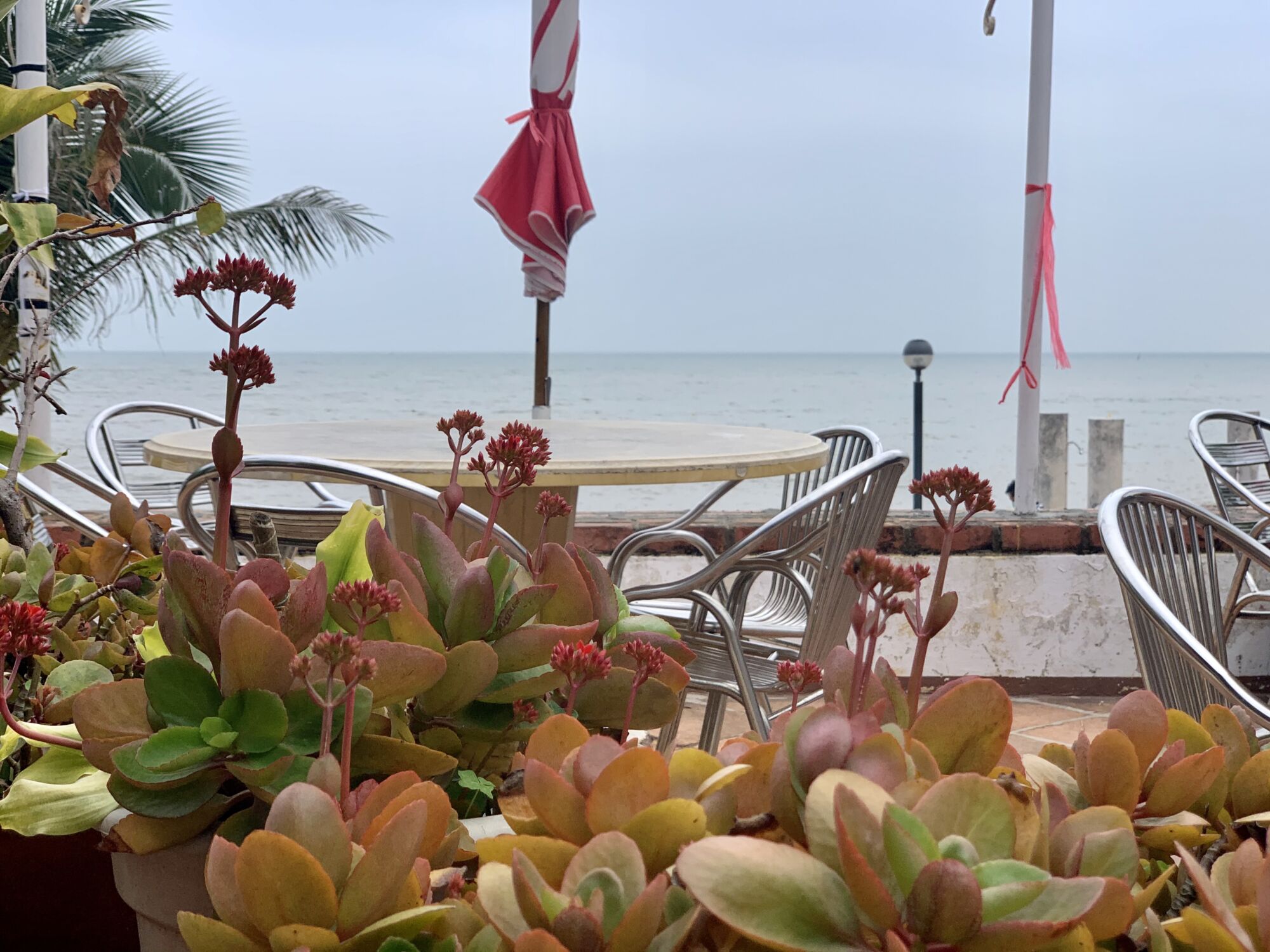 – Where & What to Eat –
Ristorante La Gôndola
You can also enjoy dinner in this Cheoc Van area, as Ristorante La Gondola caters to both lunch and dinner. This superb Italian restaurant specializes in real wood-oven pizzas, homemade ravioli, pasta, and focaccia sandwiches. Their accommodating seafront terrace is an ideal place to spend a summer evening, but if you find the heat and humidity overwhelming you can always find refuge in the air-conditioned indoor dining area.
It also serves lighter food such as cold salads or sandwiches, but also meat and fish grilled delicacies and refreshing drinks such as ice lemon tea, lemonade, and orange juice–by the glass and the jar–and cool sangria to share amongst friends at a group gathering.
Ristorante La Gondola Estrada De Cheoc Van, Macau, +853 2888 0156
Also read: Best Places to Eat at in Coloane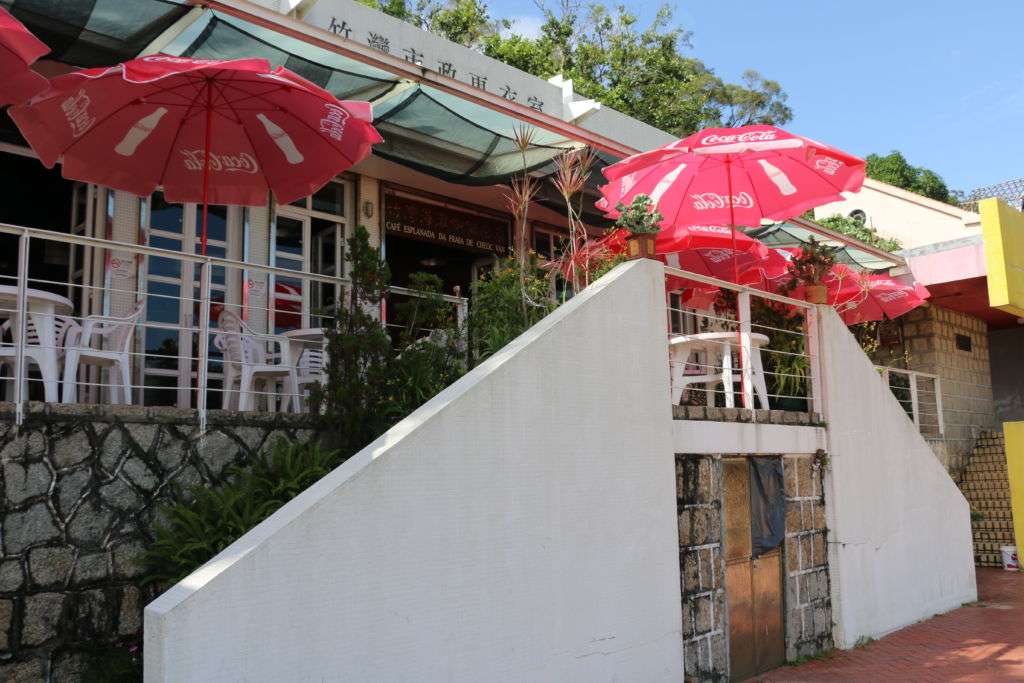 Cheoc Van Beach Cafe
Cheoc Van Beach Cafe was revamped a few years ago and now offers light meals and a welcoming atmosphere. It has delicious local fast food like stir-fried noodles or sandwiches, but also soft drinks and ice cream–which are quite sought after by the little ones. Its terrace faces the sea and it is a pleasant place to rest. Nestled in the middle of the beach's street, it's busy with frequent swimmers and fans of sports. It usually has beautiful, cute birdcages–from the cafe's owners–hanging outside.
Cheoc Van Beach Cafe Estrada de Cheoc Van, Macau, +853 2888 2582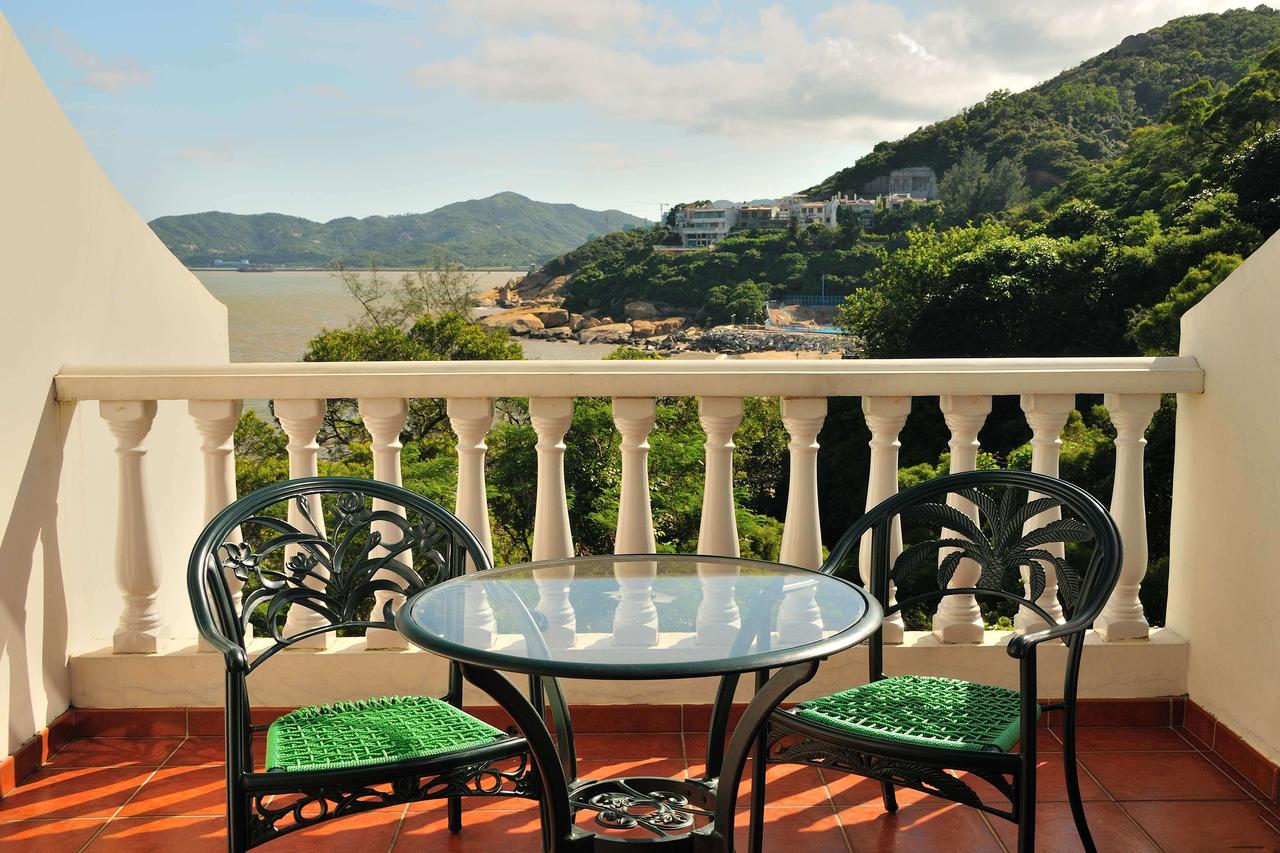 – Where to Stay –
Pousada de Coloane
If you liked Cheoc Van Beach so much you want to extend your stay or make it a weekend seaside getaway, you can always reserve a room at the charming hotel Pousada de Coloane, situated on the hill overlooking the beach. With a great view like this, your next staycation is sure to be that much sweeter!
With a panoramic view towards the sea and the whole Cheoc Van area, it's set up high, away from all the crowds that sometimes populate the beach, especially on weekends. This boutique hotel features a modern decoration with Portuguese inspiration, an outdoor swimming pool and a restaurant serving international cuisines. It's a great option for people looking for a dining getaway, whether romantic or amongst friends!
Pousada de Coloane Cheoc Van Beach, Coloane, +853 2888 2143, +853 2888 2144, www.facebook.com/pousadadecoloane
Also read: Macau Outdoor Dining Guide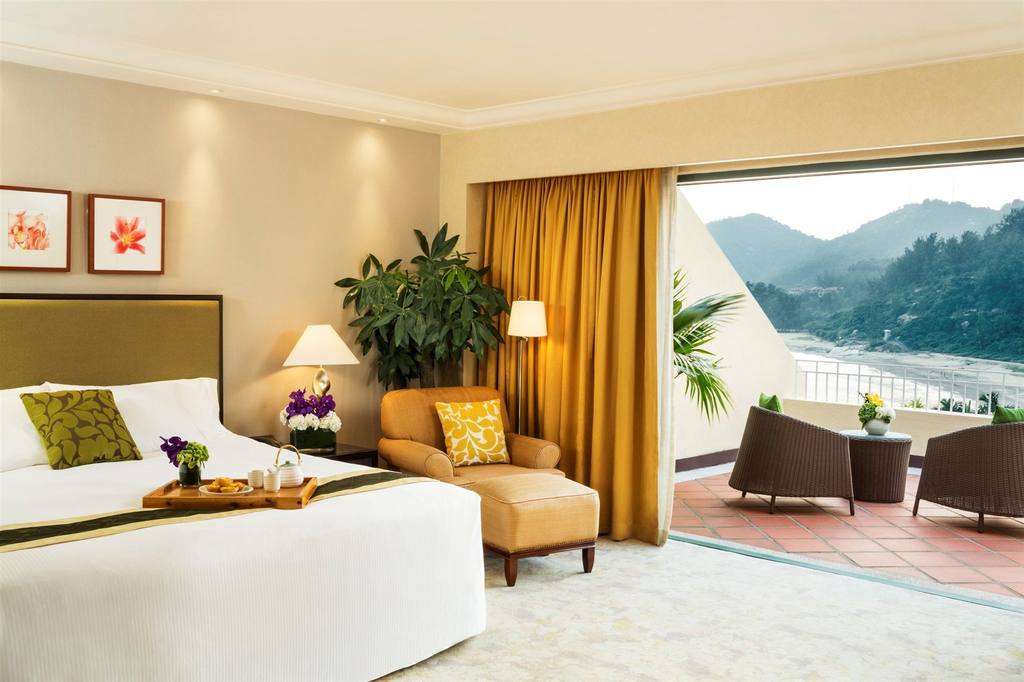 Grand Coloane Resort
You can also opt for the Grand Coloane Resort, which is just a 20-minutes walk or a few bus stops away. This resort also boasts rooms with a beautiful view and most importantly, comfy beds! Don't forget this hotel also has a wide outdoor swimming pool that's usually quite free of people on weekdays. Prices per night are quite accessible and nevermind the floor you choose, all the rooms are equipped with a balcony facing the sea and a panoramic view!
Situated in Hac Sá Beach, this is the ideal place to sleep and dine at if you're a fan of relaxation and nature. The Long Chao Kok coastal trail–starts off at the right side of the beach, opposite the hotel–is a pathway between rocks and the water linking both beaches. Don't miss the chance to dine in grand style at Grand Coloane Resort: from the chill Panorama Café to dim sum delicacies at their awarded Kwun Hoi Heen. Spa treatments (indoor and outdoor), a fitness center, and activities for kids are also available.
Grand Coloane Resort 1918 Estrada de Hac Sá, Coloane, +853 2887 1111
Also read: Macau's Best Outdoor Swimming Pools
Also read: Best Staycation Packages in Macau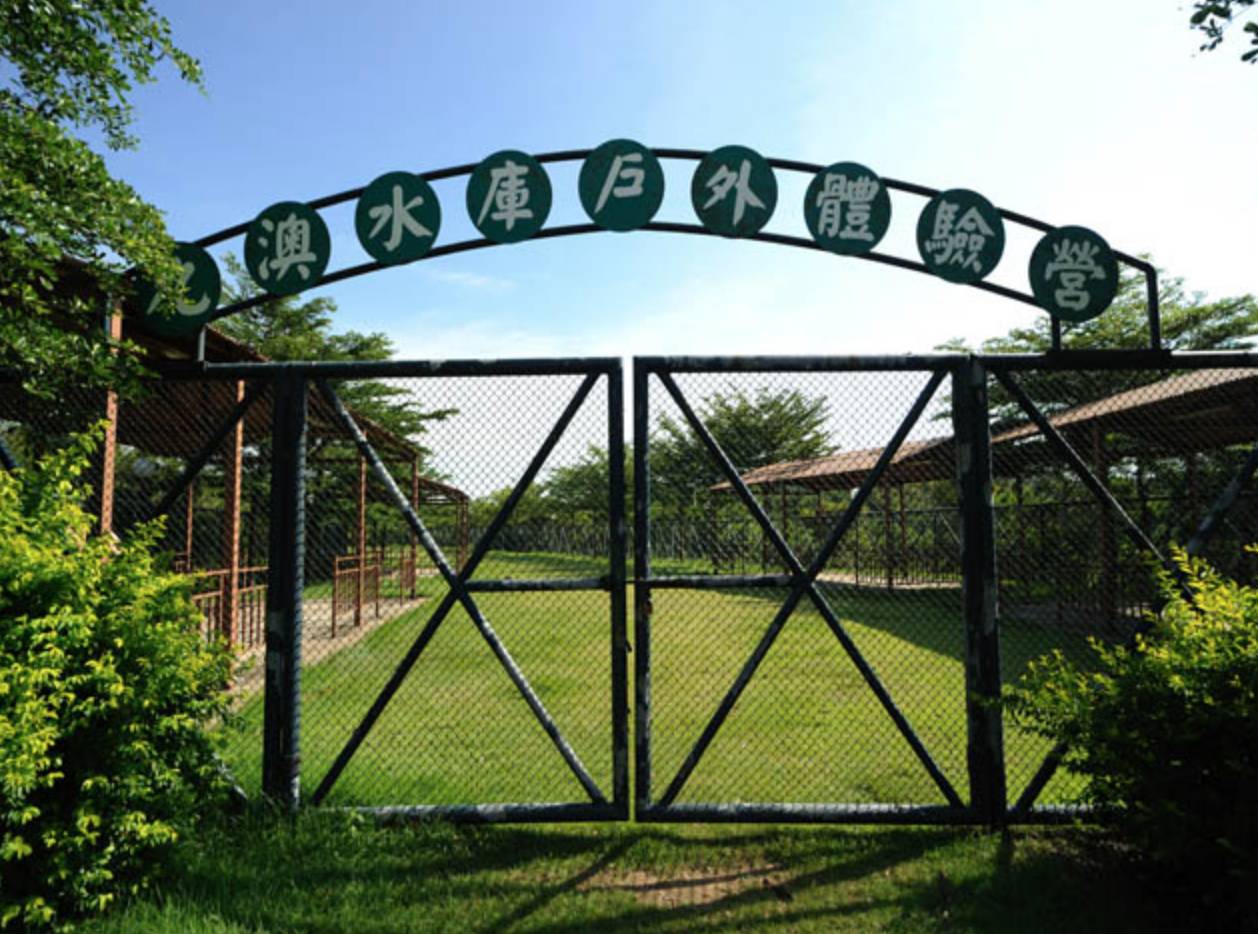 Camping Sites (Ká-Ho & Hac Sá beach)
There are cheaper options as well, such as camping. This is the best option when looking to sleep under the stars, perhaps a romantic getaway for sporty and outdoor lovers couples. Don't forget your gear–tent, sleeping bag, and accessories–so you can pitch your tent, have a midnight swim, and even a BBQ gathering at the public use pits set along the beach. Who said camping isn't fun? Ká-Ho's camping site is less visited, so probably less crowded as well. Even during the day. People love this area for strolling and jogging, but not the camping area.
*Both Ká-Ho & Hac Sá Camping Sites are currently closed due to Covid-19 restrictions. Please refer to the website for reopening information.
Ká-Ho Camping site Barragem De Ká-Ho, Macau, +853 2882 7023, nature.iam.gov.mo
Hac Sá Camping site Hac Sá Beach, Estrada de Hac Sá, Coloane, nature.iam.gov.mo
Also read: Best Things to Do around Hac Sa Beach
– How to get there –
There are several public buses that can take you to Cheoc Van Beach, but taxis are also a great solution, especially for those who want to get there fast. Take bus 26A, 21A, 15, 25 during the day and N3 at night to get to Cheoc Van Beach.
---
Cheoc Van Beach Estrada De Cheoc Van, Coloane
This article was originally written by Estera Deunier in September 2016 and updated in September 2020 by Leonor Sá Machado
Tags
Related Posts